Want to know which is the best Morgan Freeman voice changer? Well, Morgan Freeman does have a very unique and deep voice, which is why most of the voice-changing apps available online cannot do justice to it.
That is why you will need a morgan freeman voice generator that you can also use easily.
Don't worry; In this article, we are discussing the best AI voice changer you can get Morgan Freeman AI voice without any hassle. So, stick to the end.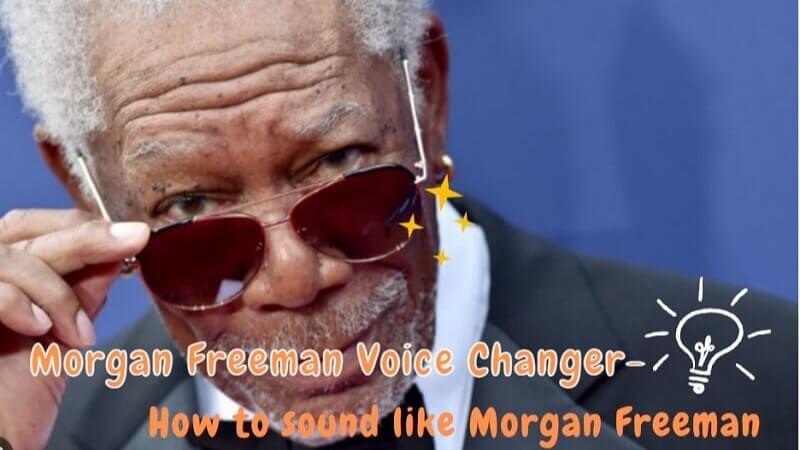 Part 1:Who is Margan Freeman? How Old is He?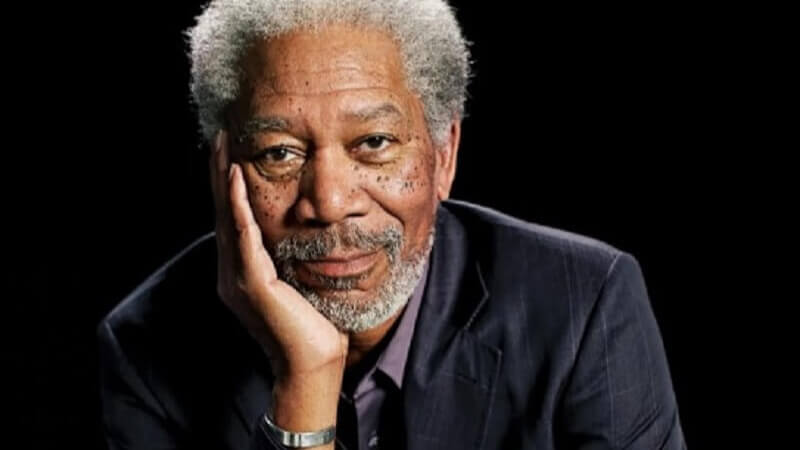 Morgan Freeman is an actor, director, voice-over artist, narrator, and one of the most popular performers we have today. Born in 1937, he saw poverty and struggled since he was a kid. He worked hard and joined the air force in 1955 to change his life. But he didn't like serving there and resigned four years later.
Then he entered broadway. Morgan Freeman age was 30 years when he made his Broadway debut in 1967 by working in Holy Dolly production. Now, six decades have passed, and Morgan Freeman movies and stage performances are still entertaining people.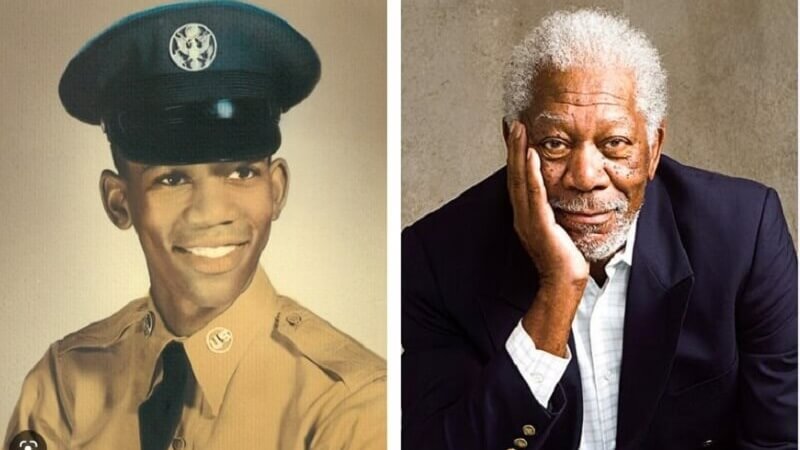 So, how old is Morgan Freeman now? Well, he is 85, and still, his fans are expecting more movies from him.
When you look at his career, you will find lots of versatility and success. His movie Shawshank Redemption is the highest-rated movie on IMDB. He was a detective in the famous movie Seven. He even played the role of God in Bruce Almighty.
Due to his memorable performances, Morgan Freeman has also been nominated for five golden globe Awards.
Part 2:Why Does Morgan Freeman Have Such a Good Voice?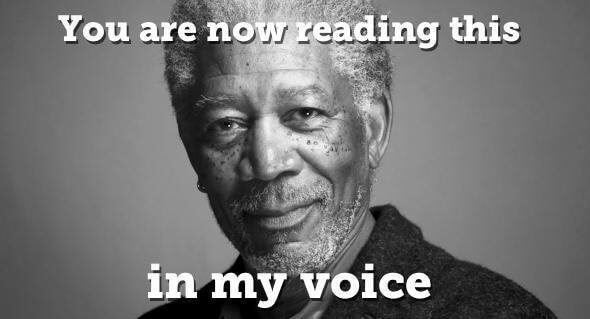 Morgan Freeman revealed the secret behind his melodious and deep-toned voice when he was a guest on the "Late Night With Conan" show. Conon O'Brian raised the most asked question about why his voice is good, and Morgan Freeman's answer shocked the world.
Morgan Freeman said that his voice is not natural. He used to work on it extensively because his raw or natural voice was high with a thick southern accent.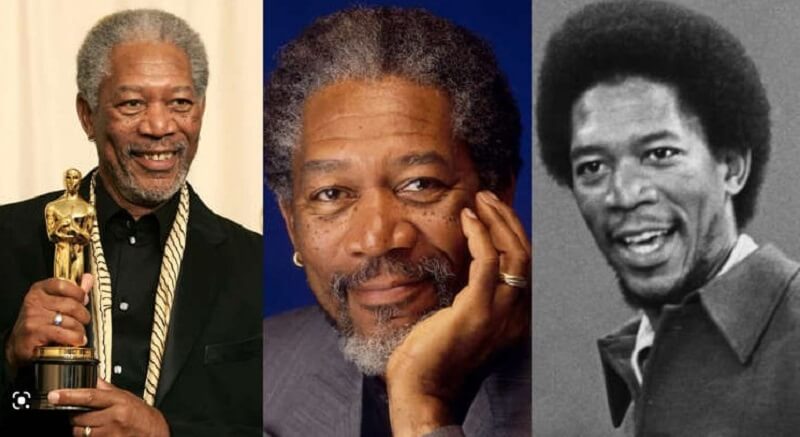 The changing point in his career (regarding mastering his vocals) was when he was studying Acting 101 at Los Angeles City College. He had a great teacher who gave him practice in voice development and vocal training.
Furthermore, Morgan Freeman added that he tried to sound like other people with beautiful voices in his practice. He called himself "Voice Thief" and stated that he took every good detail about a performer within him.
In general, however, vocal training to sound like Morgan Freeman can be quite hard and requires a lot of consistency. Luckily, there is an easier way to get Morgan Freeman AI voice now.
Part 3:The Easiest Way to Get the Voice of Morgan Freeman - Use MagicMic Morgan Freeman Voice Changer!
1) MagicMic Morgan Freeman Voice Changer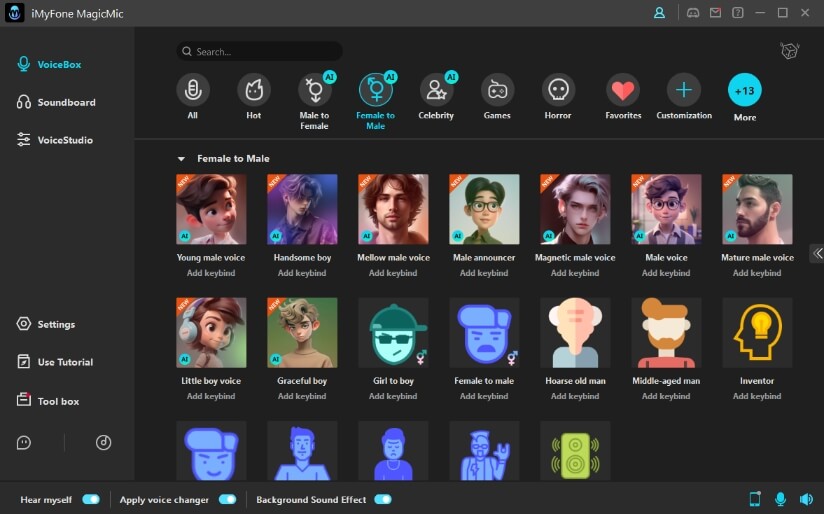 If you want to use the best Morgan Freeman AI voice changer, then there is no better choice than MagicMic. It is a top-of-the-line AI voice changer that can easily help you sound like any other person you want to.
The best part? All of these things will be done with just a few clicks or taps.
Tips
MagicMic has fans all around the world, and it has been downloaded more than one million times. Furthermore, more than 200 media outlets have posted tutorials and reviews about MagicMic and called this app "The Best."So if you want to change your voice to sound like Morgan Freeman? Try MagicMic, it has the most professional AI tuning function on the market.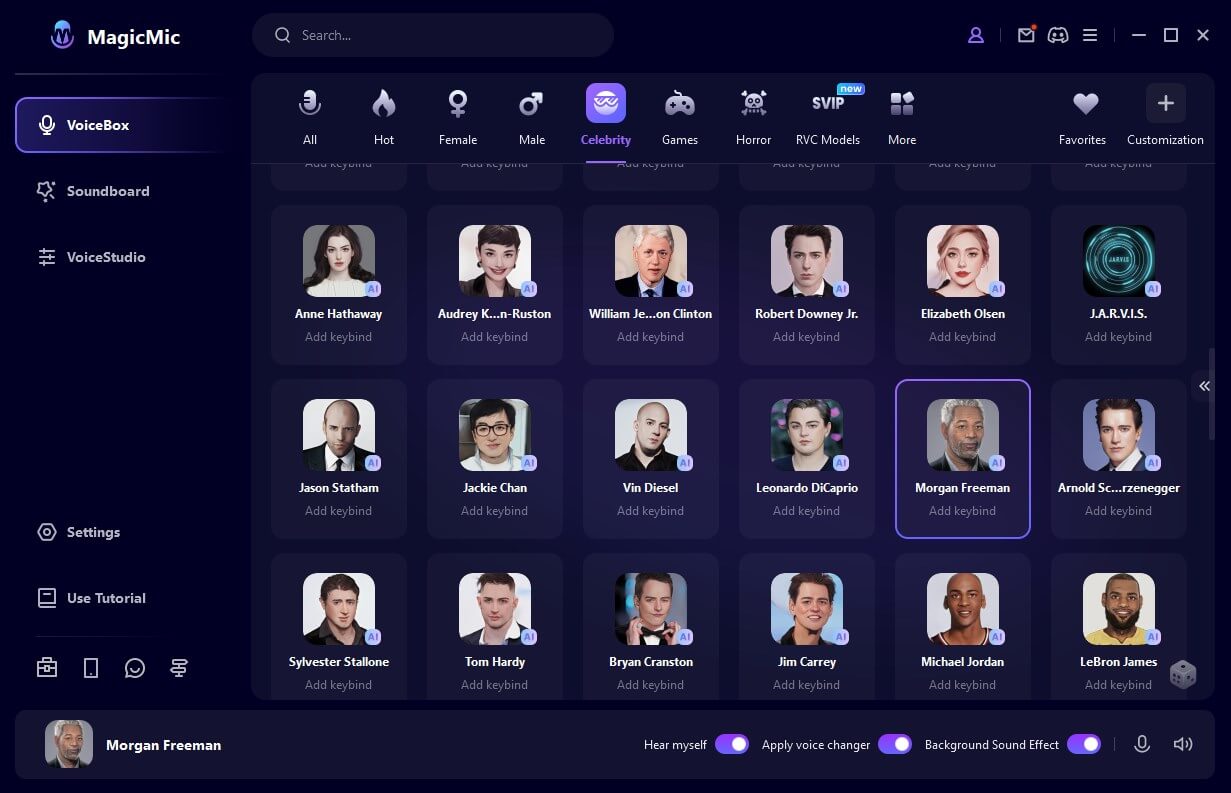 Key Features of MagicMic Morgan Freeman Voice Generator
There are more than 120 voice filters added to this voice-changing app for you to have a better experience.

In order to make you talk like Morgan Freeman, MagicMic offers 600+ sound effects and 150+ voice memes.

It's a real-time voice changer, if you want to prank others, you can also connect this voice-changing app with online games & chatting applications and change their voice live there.

By adjusting sound parameters, you can also create a new voice.

This AI voice changer supports record voice change and file voice change.

MagicMic AI voice changer provides users with a range of options, including not only the Morgan Freeman AI voice but also those of Donald Trump, Joe Biden , Hillary, renowned basketball players like Michael Jordan , LeBron James, and other celebrity AI voices to select from.
Pros:

Easy to use.

Can edit audio.

Compatible with Win/Mac/Android/iOS devices.

Soundboard is customizable.

Both free and paid versions are available, it offers 30-day Money-back guarantee if you go for the paid version.

Already been downloaded over a million times.
Cons:

New product in the market.
Video Guide About MagicMic Morgan Freeman Voice Changer
Final words
Morgan Freeman is known for his distinctively deep voice and various roles in a wide variety of film genres. If you also want to have his AI voice, the easiest way is to use MagicMic Morgan Freeman AI Voice Changer , which can intelligently change into Morgan Freeman AI voice in real time.
So, download MagicMic and start sounding like Morgan Freeman straight away.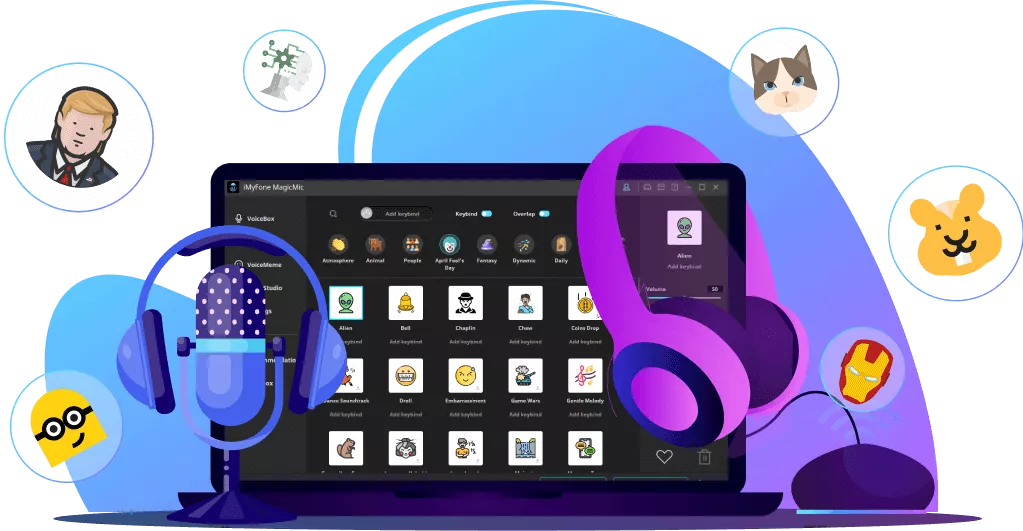 125+ Voice effects for one-click voice changing in real-time.
Huge library with 400+ Voice Effects and 150+ Voice Memes.
Sound emulator in games, live, chatting, online classes, and more.
Voice recording and audio voice changing is supported.
Voice studio lets you create any voice you like.