Voicemod is famous for its futuristic outlook and its large popularity but, most people like to use the cute girl voice for anime related games. So, does use voicemod to make a girl voice any good or is it just the hype?
Well, the Voicemod girl voice is pretty impressive but there are a lot better options in the market like MagicMic girl voice changer that can provide you audio of better quality. Want to know more about it? Let's dive in: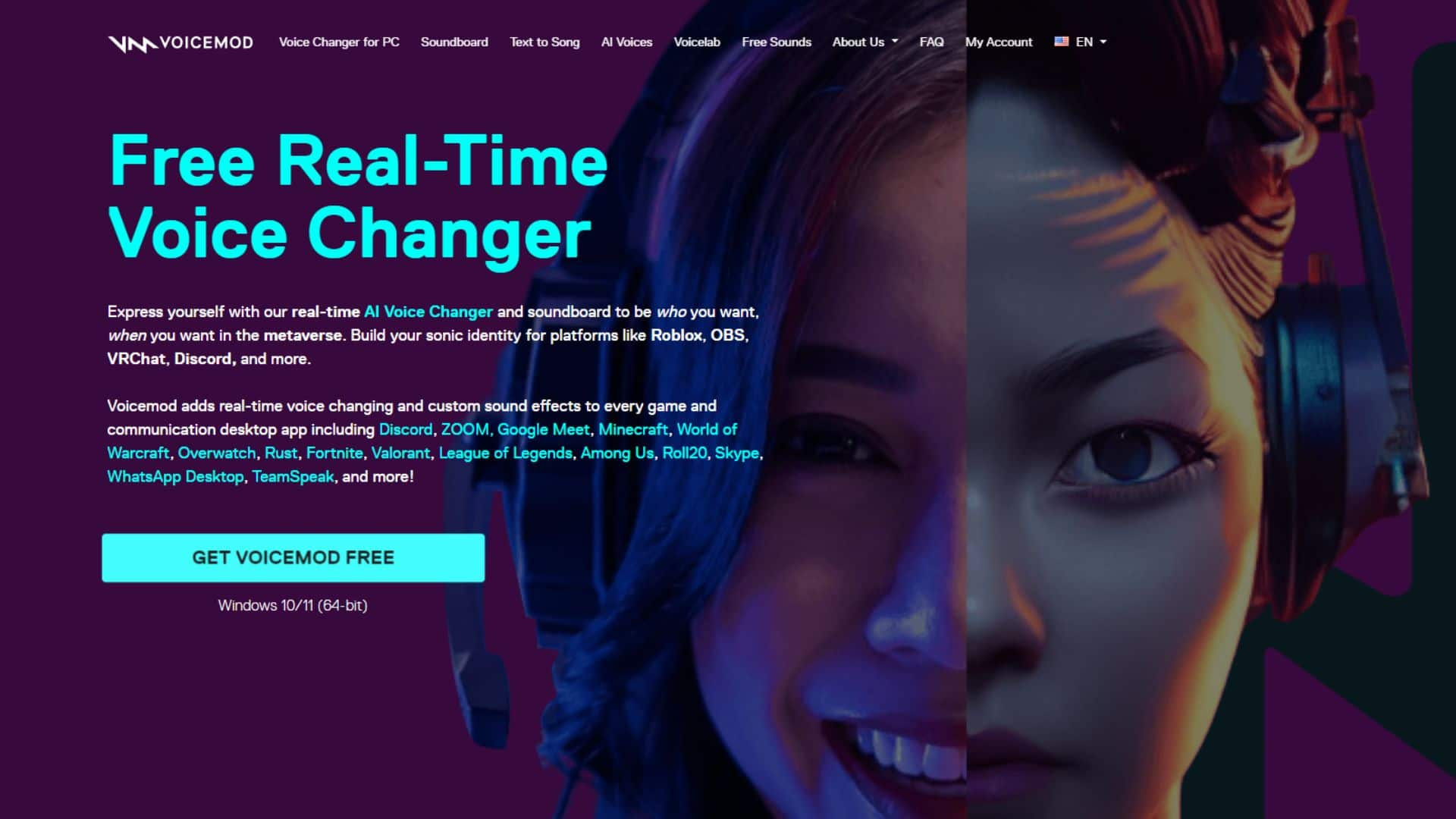 Part 1: Is Efficient for Use Voicemod to Make a Girl Voice?
Is Voicemod good? Yes, Voicemod is one of the best voice changers where you can change your voice into a girl's voice in no time. But the quality of girl voice on the software isn't natural enough for me(I've tried several voice changers). Moreover,the quantity is limited neither.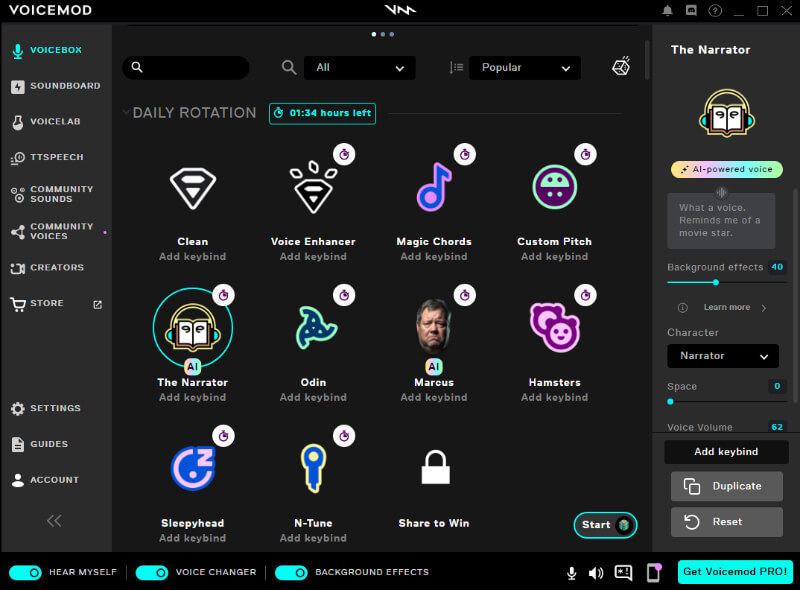 You can add the cute girl voice to your game in real-time and the software is perfect for professional usage. However,you can't free get the Voicemod female voice.
Key features:

Easy and convenient

Advanced interface

Highly compatible with other apps and games

Hardly takes seconds to start working
Limitation:

There are not a lot of options for girl voice

It works on only Windows systems.

It is not stable enough with poor network server.
User Rate:
4.2 stars
Reviews: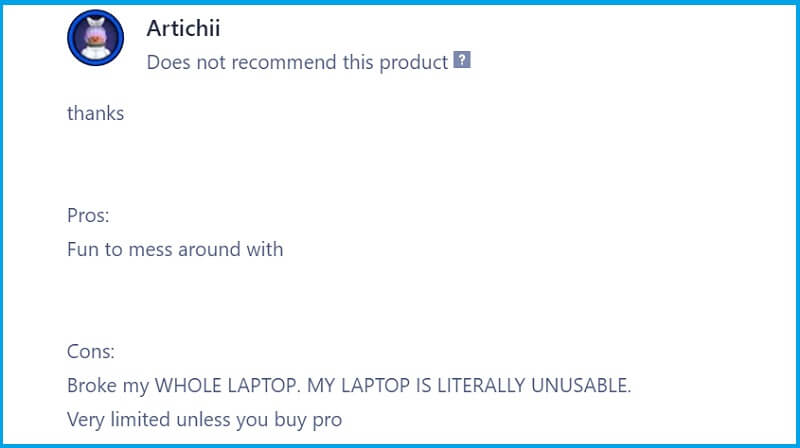 Guide to Use Voicemod on Discord[2023]>>
Part 2: 6 Best Cute Girl Voice Changer PC/Mobile
We are listing the top 6 voice changers that could be just the right alternative for Voicemod's female voice effect so let's get into it.
1. MagicMic Girl Voice Changer [Editor's Choice]
MagicMic female voice changer is one of those software that you can totally rely on mainly because it is all-in-one in true means. You can customize your voice, use autotune, import files, add voices in real-time and use the software for streaming too.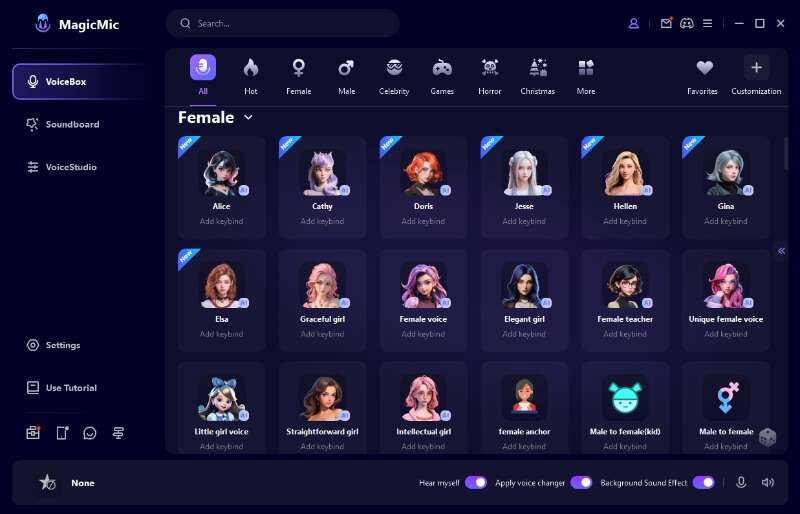 Other than being a collection of amazingness, MagicMic also has several girl's voice effects which are the finest because of their voice quality. The best thing about MagicMic is that you can import any girl sound effects you want from your PC and add it into your live streaming which is not the case with most software.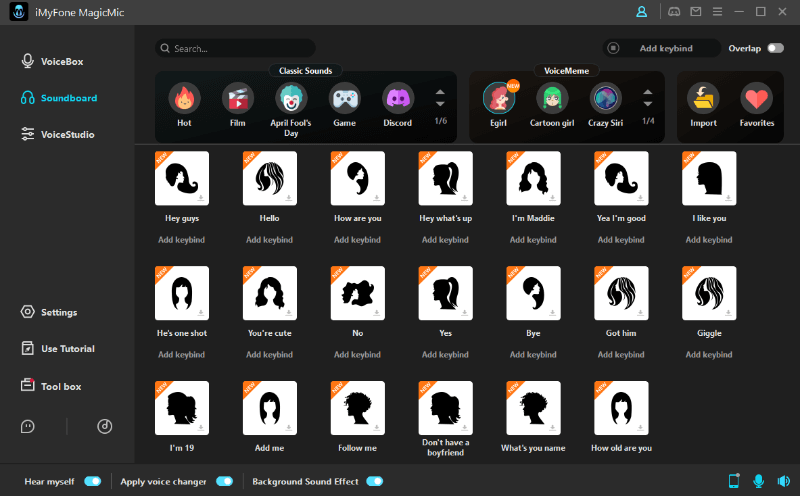 OS:
Windows and Mac
Features:
It offers you 250+ various voice changing effects, 600+ sound effects and voice memes. Including 20+ girl voices and sounds.

You can use hotkeys to control voice change and the playback of sound effects and memes.

It comes with noise reduction to decrease noice,echo and make voice clearer.

The girl voice effect is of high quality

Has an option of voice studio to custom voices as your will.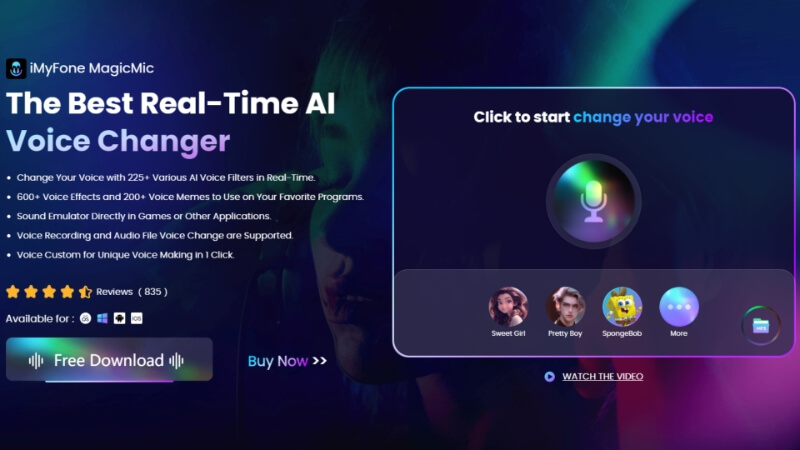 User Reviews:

2. Clownfish Girl Voice Changer
If you are looking for a Voicemod female voice alternative for Windows, look no further because Clownfish Voice Changer is at your rescue. This software is super fun to use and offers female pitch and girl voice effects without any hassle.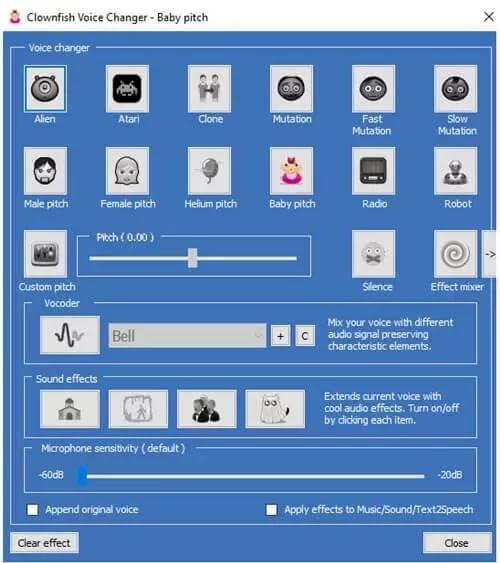 It also gives you an increased control over how you want your voice to sound. The software supports the majority of formats so you would not have a problem with that either.
OS:
Windows
Features:
Easy to install and use

The girl sound effect is of high quality

Gives enhanced control over your audio

Also has the VST support

Does not take up a lot of space
User Reviews: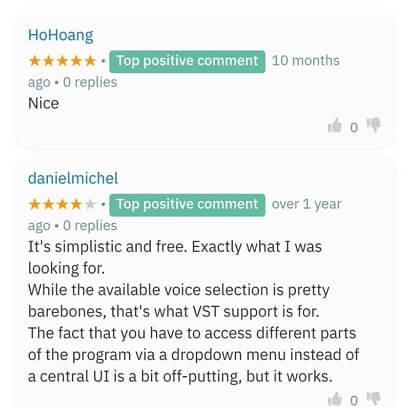 3. VoiceFX
VoiceFX is yet another app that provides you a girl's voice but it is specifically designed for android phones. The female sound on this app is quite impressive and even though it does not have a huge variety of effects, it still is pretty impressive.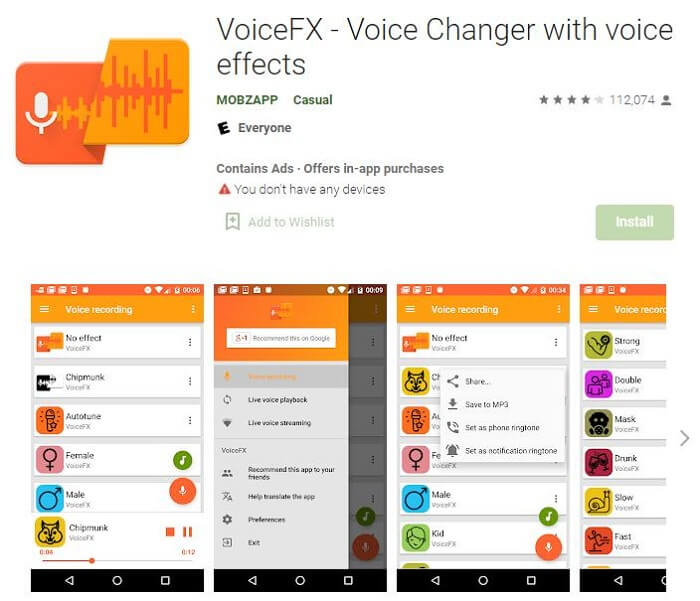 The best thing about this app is that despite the fact that it is designed for android, you can use it for live streaming on different apps and it does not lag at all.
OS:
Android
Features:
Perfect for streaming on phone

Offers girl sound effects in high quality

Does not affect the storage of the phone

Can be used for live calling too

Supports different media formats
User Reviews: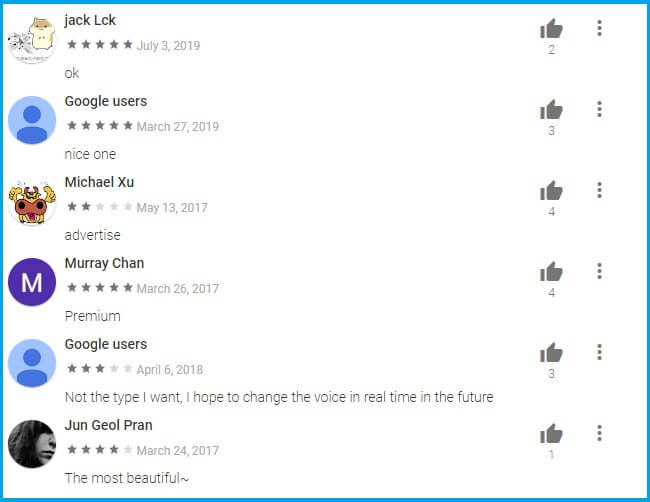 4. Voice Changer Plus
Voice changer plus offers you a wide variety of sound effects including voice changer girl. The quality of the girl voice is pretty good in the app and it works on both iPhone and iPad. The interface of this app is equally impressive.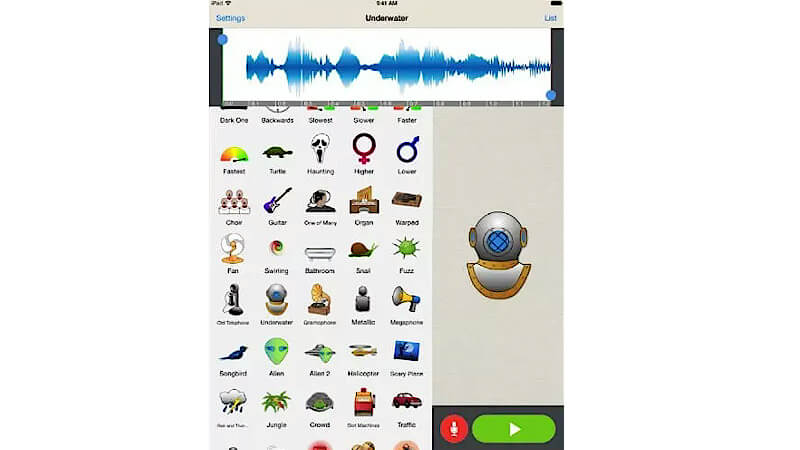 It has an option of importing sound effects so you can also download your favourite girl sound and then import it directly into this app. It might not be perfect for professional use but it is a very fun app to use overall.
OS:
iOS
Features:
Fun to use

Convenient and hassle-free for beginners

Does not make the phone lag

Has multiple options for sound effects

Could play your voice backwards too
User Reviews: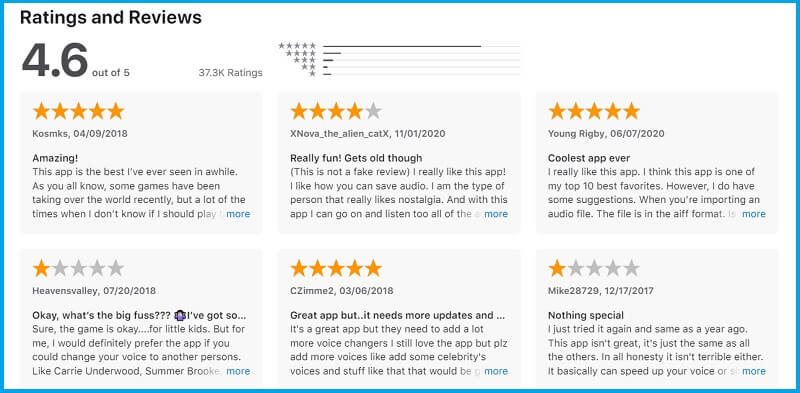 5. Girl Voice Changer
Girl voice changer is specifically designed for your android phone and it offers you the most highly quality of girl's voice. Though the app has other voices too but its best voice has to be the girl one.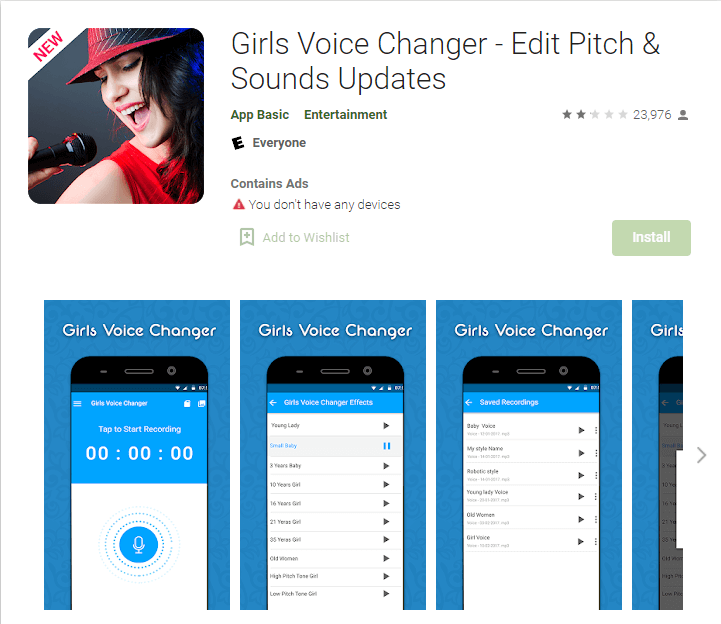 You also get different variations and funny versions of girl voices in this app and it allows you to record your voice too. You can add these effects during live calls too and it just is the right kind of app if you are looking for some lighthearted fun.
OS:
Android
Features:
Offers different types of girl voices

All the sound effects are of high quality

Does not take up a lot of space in your phone

Easy and convenient to use
User Reviews: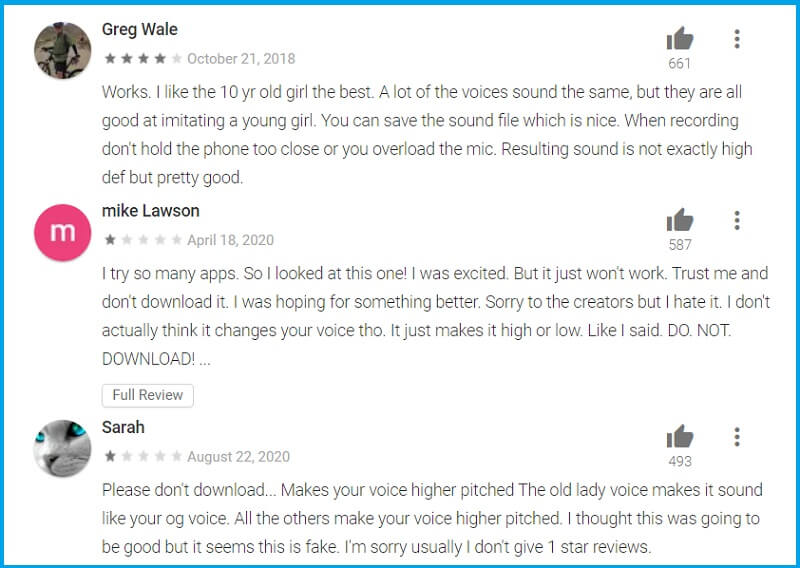 6. Voicechanger.io
Voice changer.io is one of those female voice changer online that most people don't really know about but they literally are the best. You get a whole lot of voice effects with this software and all of them are of great quality.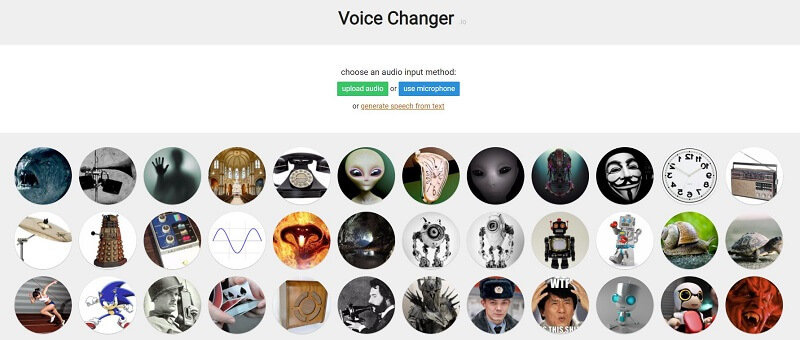 But, the best thing about it is that it has some pretty good girl sound effects that you can apply to your audio and just have fun.
OS:
Windows
Features:
Easy to use

Clean and uncomplicated interface

Has a variety of different sound effects

Applies voice effects to existing audio too

Has good quality sound effects
User Reviews:
1. Great for everyday use
2. Easy but not very stable
Final Words
Just so you know, Voicemod girl voice is the real deal in live streaming and gaming these days but there are other software out there that are just as great as Voicemod female voice. All the voice changers we have listed above are pretty decent so you can give them a go without even thinking twice.
Moreover, we would highly recommend you to try MagicMic girl voice changer which literally is the best voice changing software you would come across for all kinds of sound effects including the girl's voice. Give it a go and you would not regret it.
Watch Video Guide About Girl Voice Changer