Voice changers are getting increasingly popular among the younger generation. It is a fun and exciting way to prank your friends or add a new dimension to your gaming universe. Many of you may wonder if there are voice lab voice changers or voice lab app to custom your voices? Keep reading to find the answer!
Part 1: Best Voice Lab Voice Changer [Editor's Choice]
While there are numerous voice changers that are available on the market and in PlayStore and AppStore, after carefully examining the features of each one, we have decided on the best voice lab voice changer, which is the MagicMic Voice Changer with multiple free sound effects.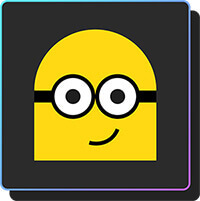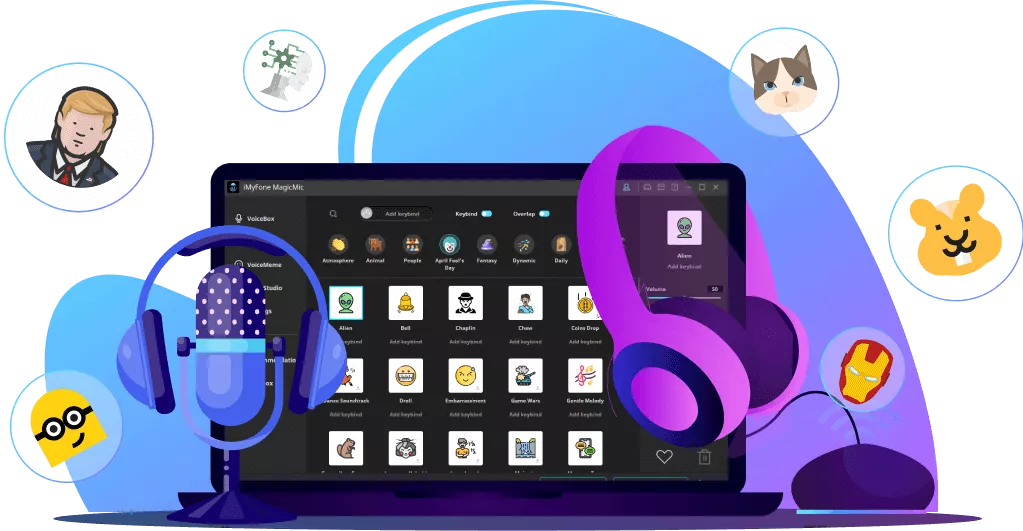 100+ Voice effects for one click voice changing in real-time.
Huge library with 300+ Voice Effects and 150+ Voice Memes.
Sound emulator in games,live,chatting,online class and more.
Voice record and audio voice changing are supported.
Voice studio lets you create any voice you like.
Features Of MagicMic Voice Changer
1. Compatible With Both Mac And Windows
The top feature that makes MagicMic Voice lab voice changer better than other voice changers is its compatibility with both Apple and Windows.
The other voice changers available work with either Mac or Windows and usually not with both.
2. Simplified Interface
The interface of the MagicMic app is incredibly simple. For users of any age,, the app is very easy to install and use.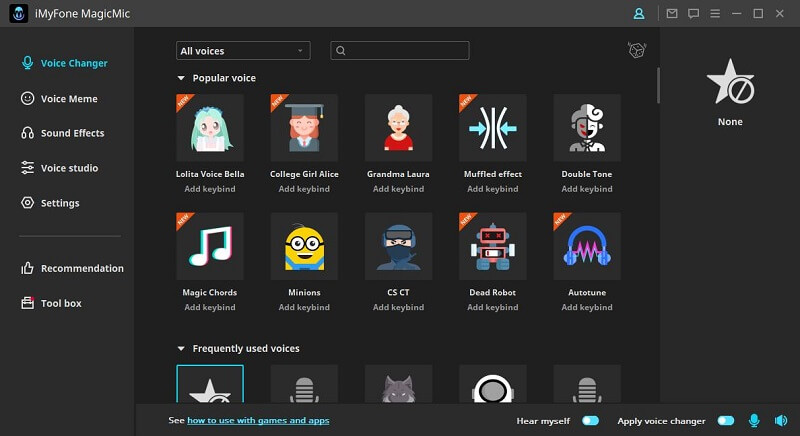 3. Compatible With Many Games And Apps
Whether you are using Skype, Zoom, or Discord, or playing CS:GO, League of Legends, World of Warcraft, or PUBG, MagicMic will run smoothly in combination with all these apps and games.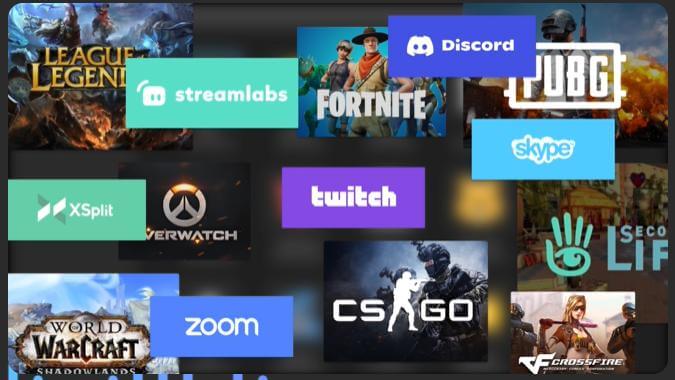 How To Customize Your Own Voice With MagicMic Voice Lab
Customizing your voice with a MagicMic voice lab voice changer is very simple. You can surprise your friends with added effects or funny voice changers with the app.
Here we will list the steps to use the app while gaming, live or during conference calls.
Step 1: Install the MagicMic application from its website. Follow the setup instructions to complete the process.
Step 2: Double click on the MagicMic icon on your desktop and launch the app.
Step 3: Click on the 'Settings' option in the right corner.Here, choose your real microphone as the input device and the headphones as the output device.
Step 4: After selecting these, you can choose from the hundreds of different voice-changing options.
Select the one you want to use and use the 'hear myself' option to listen to what you sound like.
Step 5: Fix the volume bar to your desired level, and your new voice is ready to be used!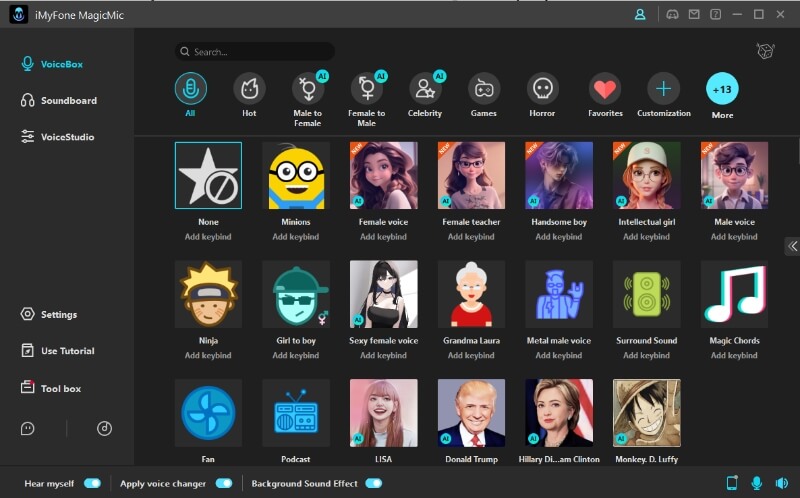 Step 6: If you are not satisfied with the voice filters,you can customize your unique voice with 'Voice Studio' function.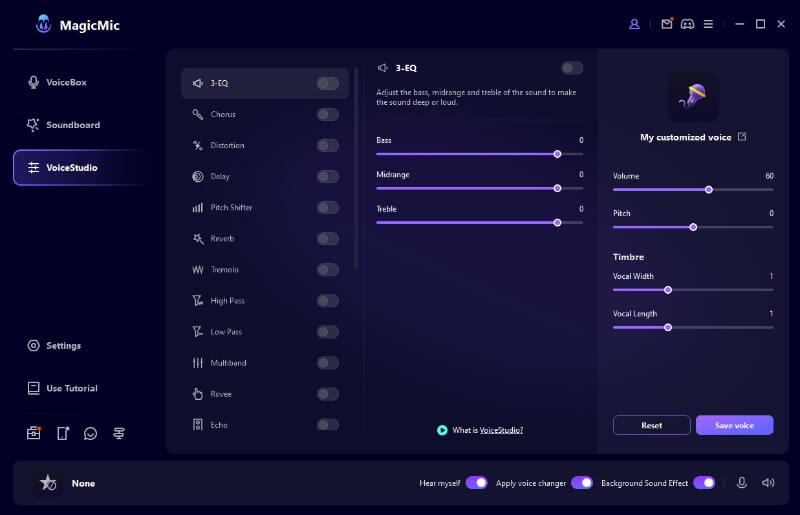 Part 2: More Voice Changers for Selection
Here we are going to mention some other voice lab voice changers that can also be used if you are unable to download MagicMic.
Funcall is an in-call voice changer that you can use to prank your friends during calls. Just enter the phone number you want to call and funnily surprise your friends and family!
This is a great tool that allows you to make changes in your voice, record your funny voice calls and also make international phone calls.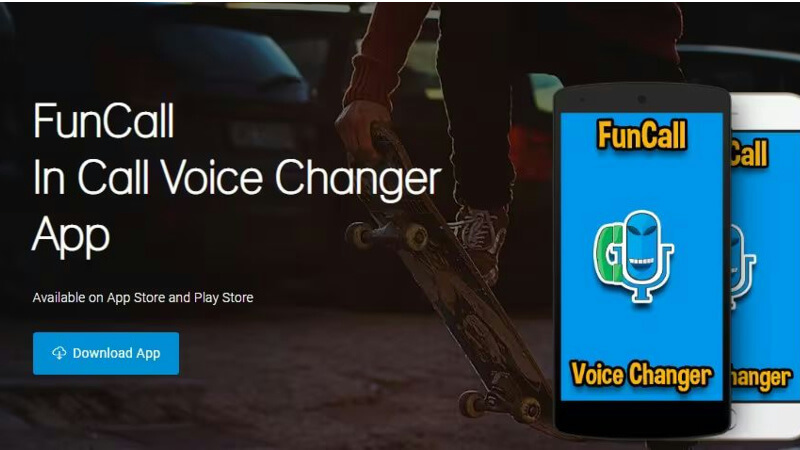 Whether you are talking to work colleagues about upcoming projects or taking an online class with your friends, you can instantly lighten the atmosphere with a harmless prank that will improve everyone's mood and also put a smile on many faces.
Skype Voice changer is another option that lets you modify your voice in real-time. Add realtime effects to your agent or use a computer-generated voice; the Skype voice changer will let you have fun.

Another great feature of this voice changer is that it allows you to hear what you sound like before you start. You can also adjust the parameters of your voice to make it sound exactly the way you want it to.
ClownFish voice changer lets you modify your voice while gaming or live. This app can be used with Discord, Skype, Steam, Hang out, Jitsi, and many more.
Some of the effects in Clownfish Voice Changer's effects library include Alien, Clone, Fast Mutation, Male pitch, Female Pitch, Baby Pitch, Slow Mutation and Robot sounds.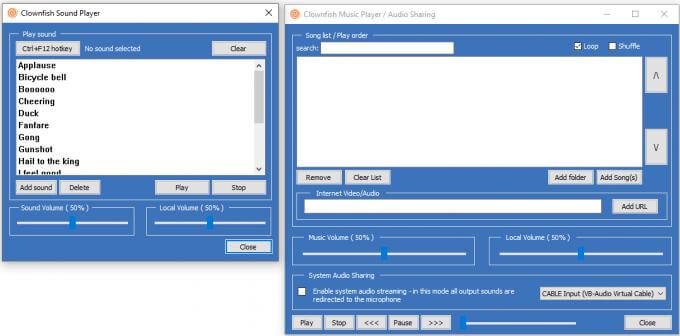 The voice changer is also a great option for beginners because it iseasy to install and great for amateurs to use.
This voice changer application is terrific for people who don't want beginner-level voice changers and are ready for the big leagues. This application is free to use so it's a great option for anyone who doesn't want to pay for a voice changer application.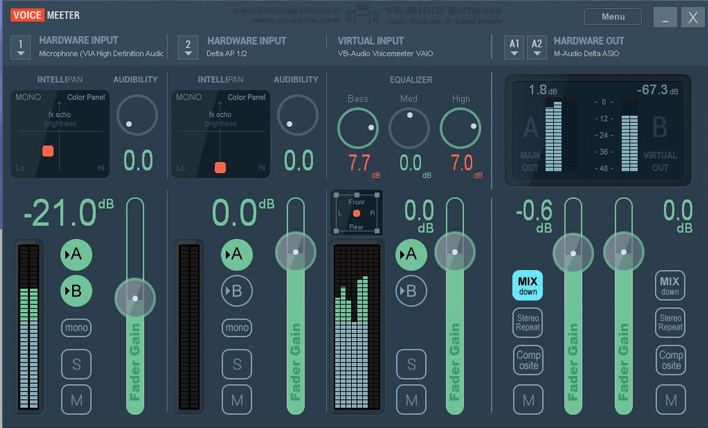 You can also mix the sound of several headsets and get the quality and get all the sound effects in a game in your headset while gaming,live or other online activities.
Voice Changer Plus is another great application for voice changing purposes. You can use it to change how your voice sounds, play your voice backwards, play pre recorded sounds and use funny sound effects in your audio files.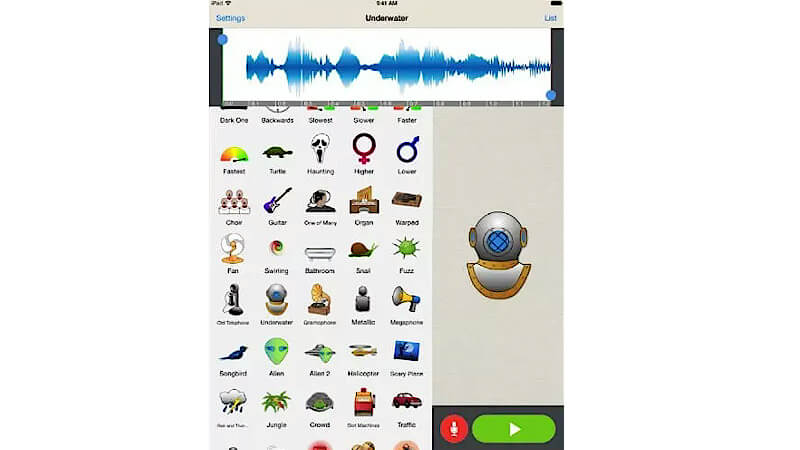 This app also offers the option of editing and posting your recordings as you wish because they'll be saved in the app. You can also hear the same recording in different voices and different effects.
Conclusion
With all the troubles that are going on around the world, it is good to add a little laughter to your days. You can do this by using the voice changer option of the iMyFone MagicMic application.
It allows you to customize your unique voice with the voice lab feature. So why wait? Download and install the MagicMic app and get to pranking your friends!