In the age of social media and widespread technology, sound effects are constantly used in apps, games, vines, videos, and voice memes that you make and post. But most apps have limited sound effects that you can use and play in the background.
Part 1: Excellent Voice Changer with Voice Meme
Magicmic [Editor's Favorite Voice Changer]
Everywhere on the internet, there are memes with exciting and hilarious sound effects in the background that increase the impact of the content and help reach more audiences.
For a one-stop shop for all kinds of sound effects, voice changers, voice emulators, and voice filters, MagicMic is your best option. This app allows you to play with music as you wish, make your voice sound different, and play with the pitch and bass as you like to make your videos more attractive and fun.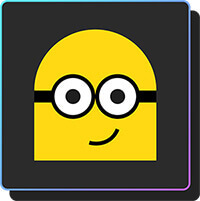 Why Choose MagicMic?
Voice Studio Function

With MagicMic, you can customise your soundboard. MagicMic is a fun tool that offers a fun way to alter your voice during voice chat while in a game with your friends or the background of another application. You can prank your friends by changing your voice while in a game or during a group chat for some harmless fun. The real-time voice changer can be used with Fortnite, PUBG, Discord, Zoom, Skype, and numerous other platforms.

Import Sounds For Voice Memes Function

MagicMic is a great app to add background music and exciting sounds to voice memes. Whether it's a romantic song, gunshot sound effects, upbeat music, or a remark from your favorite TV show, you can add any sound to a voice meme to increase its impact and make it more fun. All across social media, funny memes are circulating that prompt users to like and comment underneath. This makes your account reach more people and hence get more famous.

Voice Changer Setting Function

Whether it's changing the background noise, adding music, or changing your voice while chatting with your friends, or even in the game, with MagicMic you can easily emulate anyone, from fictional movie characters to fun game personalities, MagicMic will enhance your experience of interactive gameplay and virtual universe. From Ironman, Venom, Minions, and Santa Claus to Nightmare Puppet and even double voice, the app will allow you to choose from a number of effects that will surprise your friends and make your gaming even more fun. Not only that, new sounds are added every day so you can have a larger number of options to choose from.

Voice Changer Search Tab

A search tab is also added to the MagicMic app, so you do not have to scroll through all the sound effects to reach the one you are looking for. By typing in the desired effect in the search tab and pressing enter, you will be taken to the relevant sounds and voices and you can choose the one you want. This option saves time and energy by quickly redirecting you to the effect you are looking for.

Random Selection Dice Of Sound Effects

If you are a beginner and are having difficulty choosing from so many different sound effects, you can roll the dice for a random selection of sound effects. Instead of choosing similar effects over and over again, the dice allows you to opt for a unique and extraordinary sound effect that will not only surprise your friends but may even surprise you!
Part 2: Guideline to Make Your Own Voice Meme
Way 1: Record your voice with Filme
Filme is a fantastic video editor for both beginners and experts. With hundreds of tools that support all aspects of video editing, such as crop, rotate, freeze frame, adding sounds and effects, adjusting speed and background, blurring, and detaching audio, Filme is the best support for every video editor and filmmaker will need.
The main reason most users choose Filme is that you get all the desired editing options at a single spot. Instead of having multiple apps for different purposes, a single app will allow you to access all features.
How To Make Voice Meme With Filme
1. First of all, go to the iMyFone Filme official website and download the app. Make sure your microphone is plugged in properly.
2. Next, you double-click on Filme and open the application, click on the 'audio recorder' option.
3. Start the recording by pressing the record button and either narrate or add a sound in the background after adjusting where you want to add the sound.
4. You can also edit it with the help of audio filters and tools. Now stop the recording and position the audio in the meme. Your fun meme is ready to go!
Way 2: Use Voice Generator
If you need to do text to speech meme soundboard,then you may need a voice generators,here we recommend 2 excellent voice generators for you to choose.
1. VoiceMaker
VoiceMaker is a free text to speech converter that uses NTTS together with Standard TTS engines to convert written text into a very human-like voice. Artificial Intelligence and Machine Learning ensures the most realistic results when converting text to speech.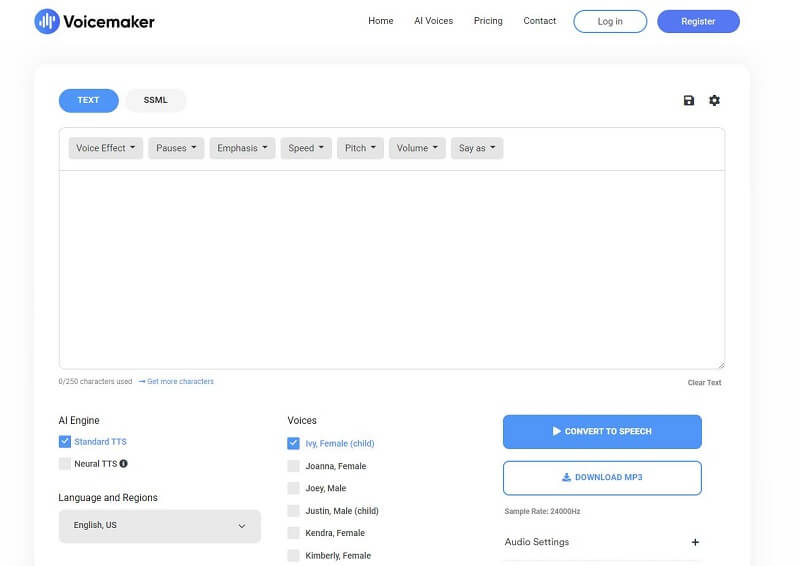 Steps To Convert Text To Speech With VoiceMaker
1. Go to www.voicemamer.in
2. Type in the text that you want to convert to speech. (For every line break, a pause of 0.2s is added.)
3. Choose the language and voice you want. There are over 600 voices and over 50 languages.
4. Click on 'convert to speech', and you will listen to your text being spoken.
5. Download the file in mp3 format.
2. Woord
Woord is another application that can be used to convert text anywhere into spoken words. You get a wide selection of custom voices available, which differ according to language, gender, and accent. Once the conversion is complete, you can play it and check the audio, after which click the download button to get the audio.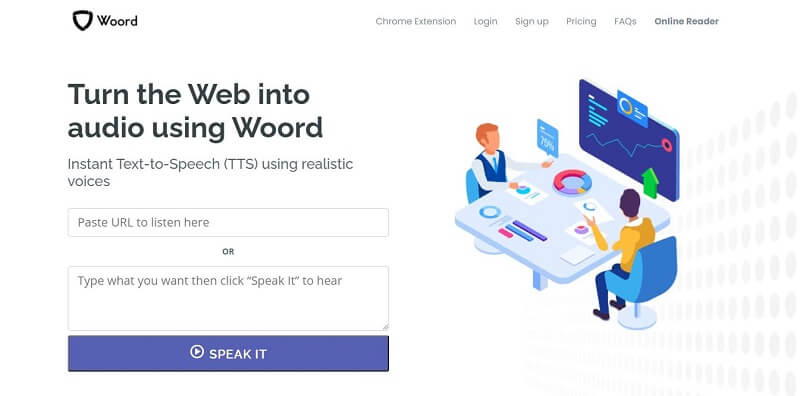 Conclusion
iMyFone MagicMic is a unique application that has numerous options to convert text to speech and change the audio settings in various ways. With the choices ranging from changing voices, converting text to speech, adding sounds to memes and videos, MagicMic will serve all your audio editing needs!