You'd have thought about creating your soundboard with the help of a website. Adding sound effects to online gaming and chatting platforms has become the norm nowadays, and almost everyone seems to be taking this route.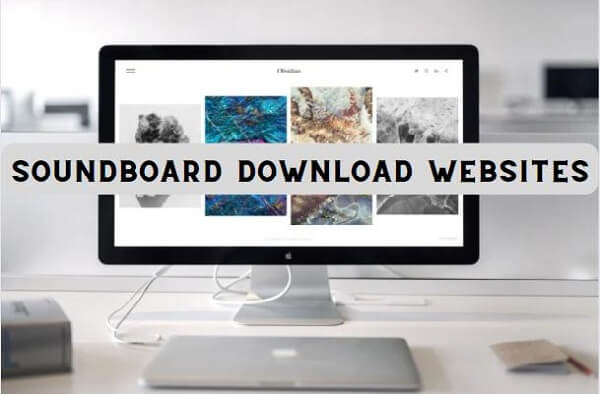 You'll get various free soundboard download websites that offer you tons of sound collections to download. However, you won't find many websites that enable you to make your sound effects.
This article will tell you about the best 5 websites for soundboard download and guide for how to use a soundboard.
Part 1: 5 Best Websites for Soundboard Download
1. 101 soundboard
101 Soundboards is another spectacular website that allows you to have a lot of free soundboard downloads with minimal effort. You need to visit the website and search for a desirable soundboard option to put things in order.
The most inspiring thing to like about this website is its ability to allow you to control the playback of a sound, meaning you can stop the sound midway and then resume it whenever you want. In addition, 101 Soundboards is regarded as the best app for podcasting.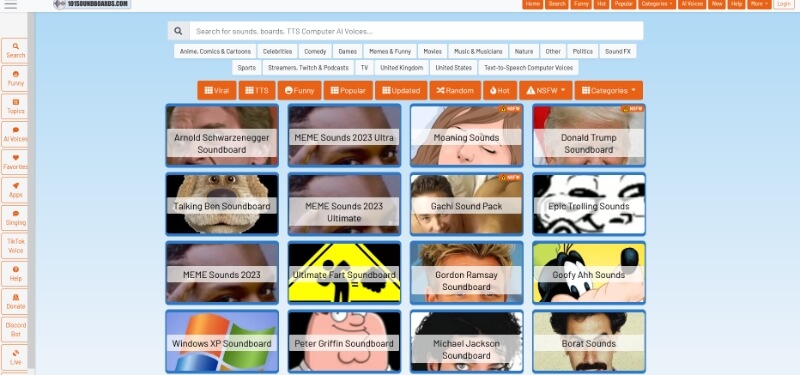 Features:
It allows you to stop the sound clip midway.

You can create your soundboard after registering with the website.

By visiting the website, you can download many sound clips while playing online games or chatting with your friends on streaming platforms.
Pros:

It possesses a pretty easy user interface.

You can explore all its features without paying any penny.
Price: Free
Whether you like to use unique sounds while playing games or pranking your friends, you'll always need to have a soundboard tool to get your job done.
You'll find many soundboard options, but EXP Soundboard is an exception to go with. It supports almost all WAVs and MP3s. Moreover, you can trigger EXP Soundboard's sound with custom keyboard hotkeys.
Luckily, using EXP Soundboard isn't a problem at all. Instead, you'll only have to download the tool, and then you can start using it without any trouble.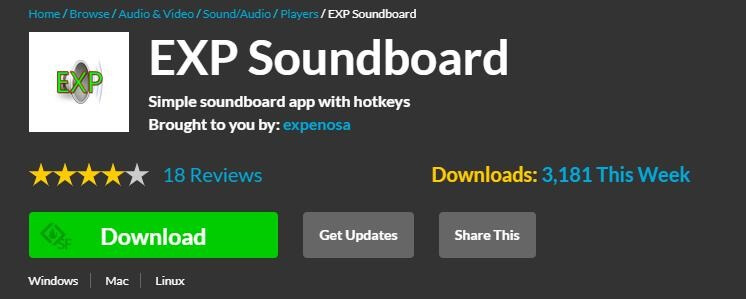 Features:
It has got pretty intuitive users, making your job easier.

EXP Soundboard also comes with a converting tool, converting any audio into a compatible format.

It enables you to add many prolific sounds effects to your live streaming.
Pros:

It allows you to save the soundboard options.

Using keyboard hotkeys, you can trigger sounds. 

With the help of a virtual audio cable, you'll be able to play sound through voice chat. 
Price: Free
Myinstants is a powerful free soundboard download website that offers unbelievable features. If you want to create your soundboard, this website can help your cause. It comes with a large collection of fascinating sound clips.
Moreover, you can make a soundboard with the assistance of the bytes which you'll find on the website.
To begin with, you'll only need to register with your credentials, and then you'll be able to download or create your soundboard.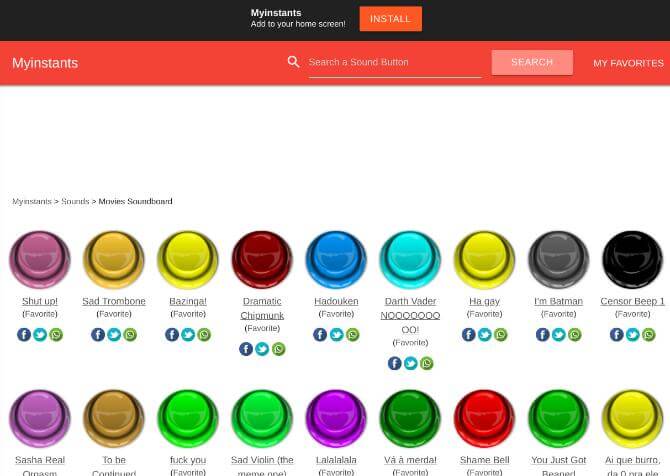 Features:
Myinstants website has some fascinating categories, including television, movies, music, memes, viral, and politics.

You can use the search button to find any category you like the most.

Every sound option comes with a colorful button.
Pros:

Myinstants allows you to upload a custom sound with your preferred color, short description, and title.

It comes with a '' Trendy'' to help you use the sound options that are in high demand.
Price:
You can download many sound effects for free, but you can buy its premium package if you want to access more options.
People looking to create their soundboard can take the services of Soundboard.com. The website comes with pretty fascinating soundboards and audio clips.
By visiting this website, you'll be able to download 500,000 sounds in different categories, including movies, comedians, sports, prank calls, politicians, nature/animals, and the rest.
You can select the category from the website or search the category in a browser to find it.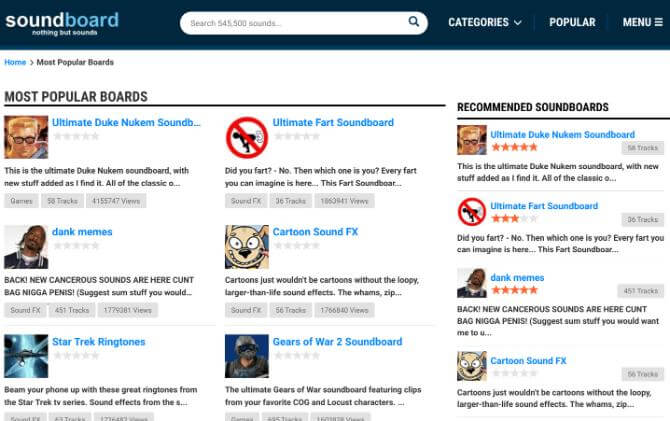 Features:
Soundboard website allows you to download and then create a soundboard on any voice changer or soundboard tool.

It offers a pretty simple user interface as you'll only need to visit the website and search the soundboard you're looking for.

It offers multiple prolific sounds clips.

You've got the opportunity of a free soundboard download using the Soundboard website.
Pros:

Easy to use

You can download each file individually and then save it on a hard drive.
If you are looking for an appropriate soundboard option to prank your friends on an online streaming platform, Meme Soundboard can be an ideal thing for you. After downloading the sound effect, you can add it to your live call using Soundboard software.
Meme Soundboard comes with some great sound effects. Moreover, it also allows you to create your sound using the Meme Soundboard's flawless user interface.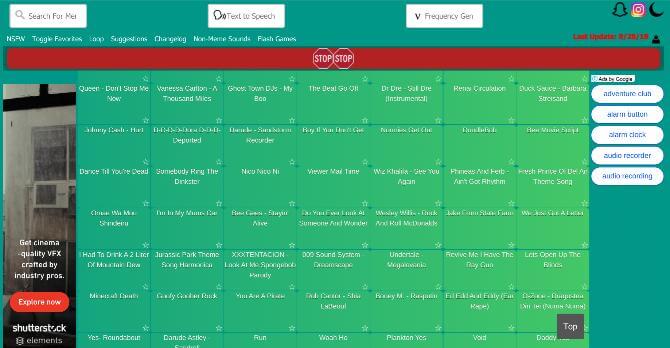 Features:
Apart from PC, you can use this website on your mobile device.

It offers a pretty delightful user interface with presenting the sound collection in the shape of a tappable tiles' grid.

To access the sound collection, you'll only need to create an account, and then you can use any sound you want.
Pros:

You can add Meme Soundboard's sound collection to the streaming platform you want.

It allows you to record and generate a unique soundboard.
Part 2: Magicmic-A Soundboard Software Allows You Customize Your Own Soundboard
MagicMic has been a great voice-changing tool for some time now. It allows you to explore fascinating voice changing and sound effects on both Windows and Mac.
Luckily, using iMyFone MagicMic is fairly easy and simple, as you'll only need to follow a few steps to put things in order.
Using MagicMic, you can explore over 50 flawless voice-changing effects with ease. Moreover, you've also got the luxury to use 200+ sound effects when playing games or chatting with your friends.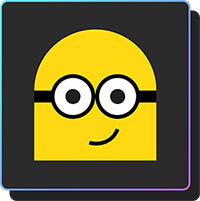 Features:
MagicMic let you customize your own soundboard with voice studio function.

You can easily explore all the features of MagicMic, citing its straightforward user interface.

It supports all the audio files formats so that you can apply any sound effect or meme you like.

It is only 3Ms which can be download,install and runs super fast.

It supports multiple chatting and gaming platforms.
Steps to Voice Changing with MagicMic
Step 1: Download iMyFone MagicMic
In the first step, you'll need to visit iMyFone MagicMic's website and download the application from there. After launching iMyFone MagicMic, you'll need to set the microphone as your input device.
Step 2: Turn on the'' Voice Changer'' option
Now, you'll need to turn the Voice Changer option on from MagicMic's window.
Step 3: Select a voice changing or sound effect
You can now select a voice effect you're looking to use in a gaming or streaming platform.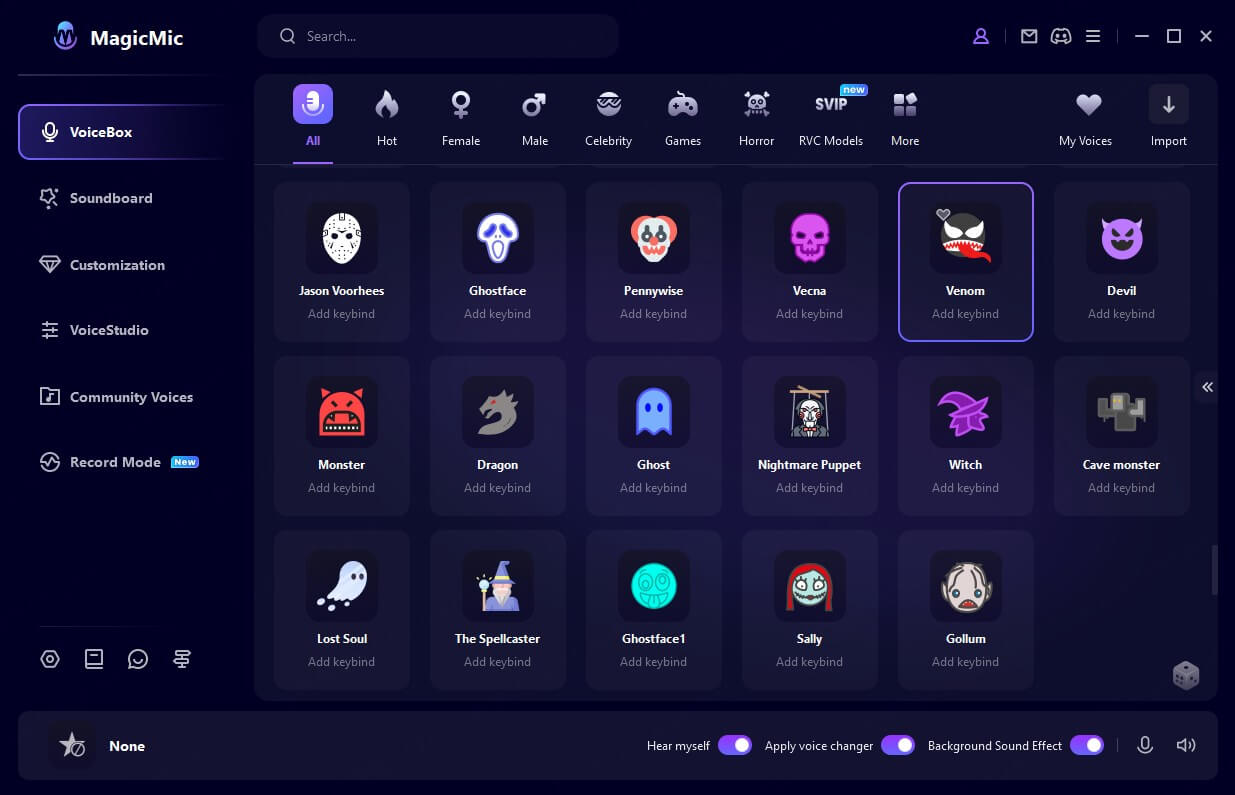 Step 4: Turn on ''Hear Myself''
You can turn on the "Hear Myself" feature to your new sound effect feature. Later, you can turn it off and join your call online to prank your friends.
Part 3: What Are the Popular Soundboards?
Here's the list of some of the most popular soundboards.
1. Fart soundboard
If you're to prank your colleagues on a call or while playing online games, you can look at Fart Soundboard. The sound effects you'll get with this soundboard are nothing than hilarious. With Fart Soundboard, you can easily explore a lot of funny sound noises.
Free Fart Soundboard Softwares Newest Ranking>>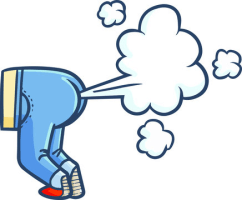 2.Trump soundboard
Donald Trump has been a pretty funny and controversial president of the USA of late. You'll find many videos where trump used to sleep midway in the press conference. Surprisingly, you'll find a soundboard named after trump citing his funny activities.
How to Get Free Trump Soundboard?>>
In that soundboard, you'll get 170+ mind-blowing sounds. You can use these sounds anywhere you'd want. If you wish to add them in a live call or while playing a game, you can serve your purpose pretty easily.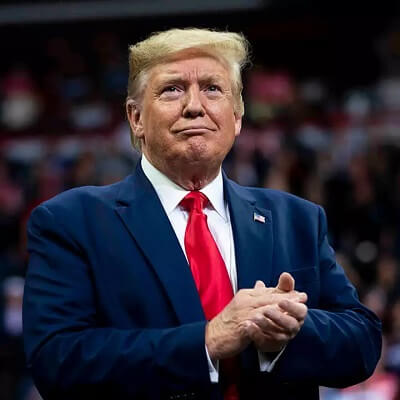 3.Arnold soundboard
You can explore 500+ outstanding sounds using Arnold Soundboard. Some of the sounds you can use include'' Get to the Chopper'' and "Hasta LA vasta," etc.
Arnold Schwarzenegger has been one of Hollywood's biggest stars. Moreover, he's now a present Governor of California.
Arnold Schwarzenegger has been one of Hollywood's biggest stars. Moreover, he's now a present Governor of California.
4.Dog soundboard
The dog soundboard is slightly different from the soundboards we've mentioned above. In this soundboard, you'll get see the voices of a dog growling, barking, whining, panting, and getting angry.
100% Free Download Dog Barking Sound Effects>>
Dog Soundboard You Want Is Here>>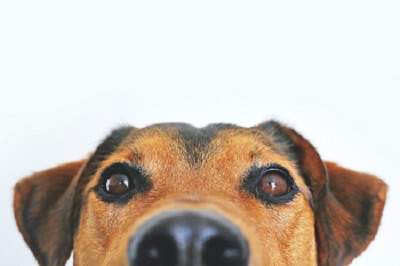 You can use these voices when playing a game. Moreover, you can also send these sounds to people when you get mad during a live conversation. Using soundboard, you'll get multiple fascinating sounds with ease.
Conclusion
People who have been looking for creating and downloading soundboard can look at this guide as we've highlighted the great websites to serve your purpose.The options we've revealed are worth your attention and come up with brilliant features to satisfy you.Importantly, you can access major categories of the website mentioned above without paying anything.
However, the best soundboard you can get is the iMyFone MagicMic. MagicMic allows you to add and create excellent soundboards, apart from offering voice-changing features.