Meet Paimon, the beloved companion from Genshin Impact who has captured the hearts of countless players. Now, with the Paimon voice changer, you can add even more fun to her voice! This innovative voice changer software offers you Paimon AI voice, allowing you to communicate with your friends in her charming tone.
Whether it's during voice chats or recording videos, the Paimon voice changer provides a unique voice experience. Try the Paimon voice changer today and immerse yourself in a whole new level of interactive fun!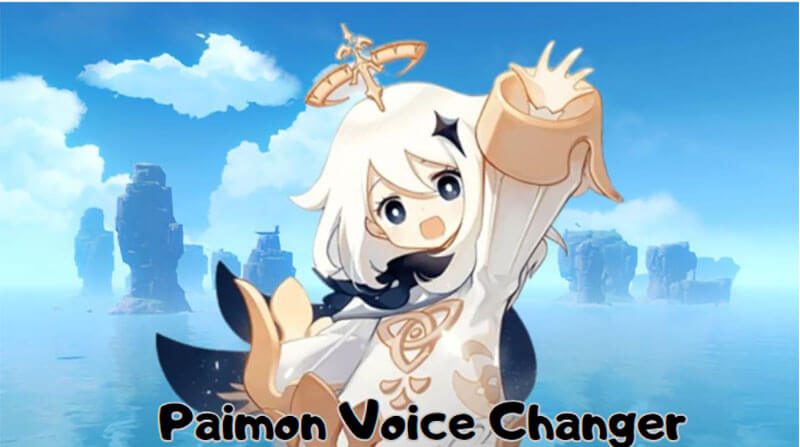 Part1: Who is Paimon?
Paimon, a beloved character in the game Genshin Impact, holds a prominent role as the Traveler's mischievous companion. With her adorable appearance and cheerful personality, Paimon quickly captured the hearts of players worldwide. She serves as a guide, offering valuable advice and witty commentary throughout the game's vast world.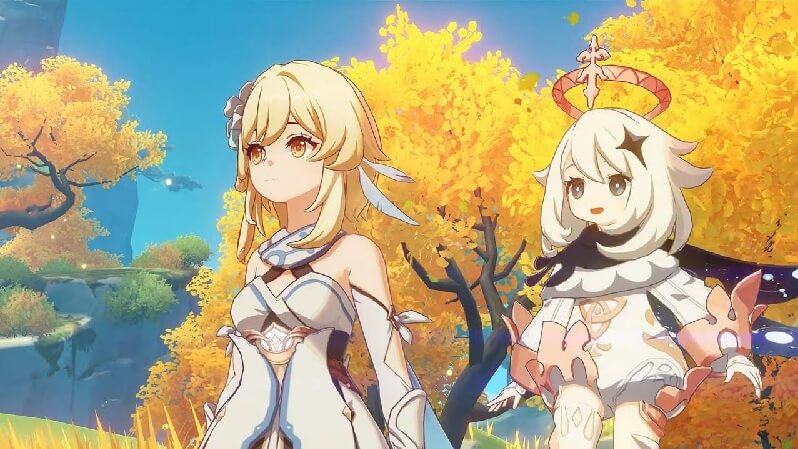 Paimon's endearing voice and quirky phrases have made her an iconic figure within the Genshin Impact community. Players have embraced her as a beloved sidekick, creating fan art, memes, and even cosplaying as Paimon. Her popularity continues to grow, making her a memorable and cherished character among Genshin Impact enthusiasts.
Part2: How to Get Paimon AI Voice with Paimon Voice Changer
MagicMic is an advanced voice changer software that offers the exciting feature of acquiring Paimon AI voice. With MagicMic's Paimon voice changer, you can effortlessly transform your voice into the captivating and charming voice of Paimon from Genshin Impact.
Features about MagicMic Paimon Voice Changer:
Realistic Paimon AI Voice: MagicMic utilizes cutting-edge artificial intelligence technology to provide an incredibly authentic Paimon voice.

User-Friendly Interface: MagicMic boasts a user-friendly interface, making it easy for anyone to use. You can quickly select the Paimon AI Voice and start enjoying the magical transformation of your voice.

Compatibility with Various Platforms: Whether you're engaging in voice chats with friends or creating content through video recording platforms, MagicMic's Paimon Voice Changer is compatible with a wide range of applications.

Customization Options: MagicMic offers customization options, allowing you to fine-tune the Paimon AI Voice according to your preferences. Adjust parameters like pitch, speed, and resonance to create a personalized Paimon-like voice that suits your unique style.

By utilizing MagicMic's Paimon Voice Changer, you can unleash your creativity, engage in entertaining conversations, or add a touch of whimsy to your content creation, all while embodying the delightful essence of Paimon from Genshin Impact.
How to Get Paimon Voice?
Step1:Download MagicMic and follow the installation instructions provided.
Step2:To configure your audio preferences, choose "MagicMic Virtual Audio Device" as the input and output settings.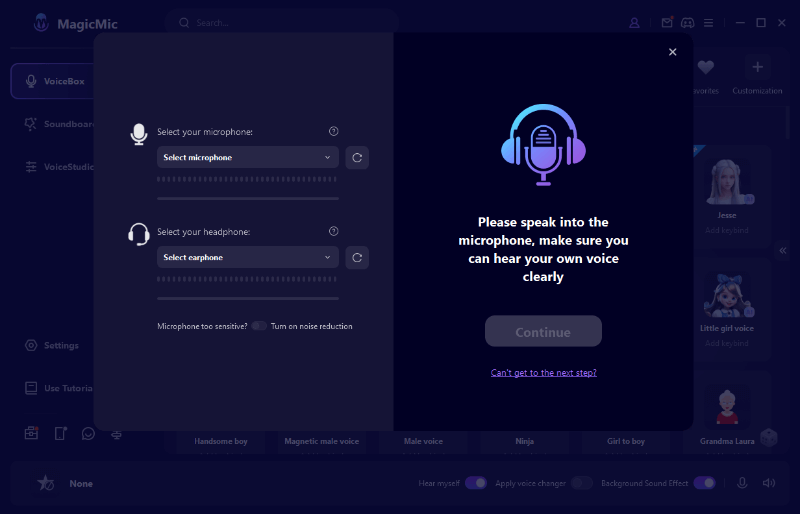 Step3: Choose from a wide variety of options within MagicMic to select the Paimon voice. Then you can immerse yourself in the word of Paimon.
Users' Real Reviews about MagicMic Paimon Voice Changer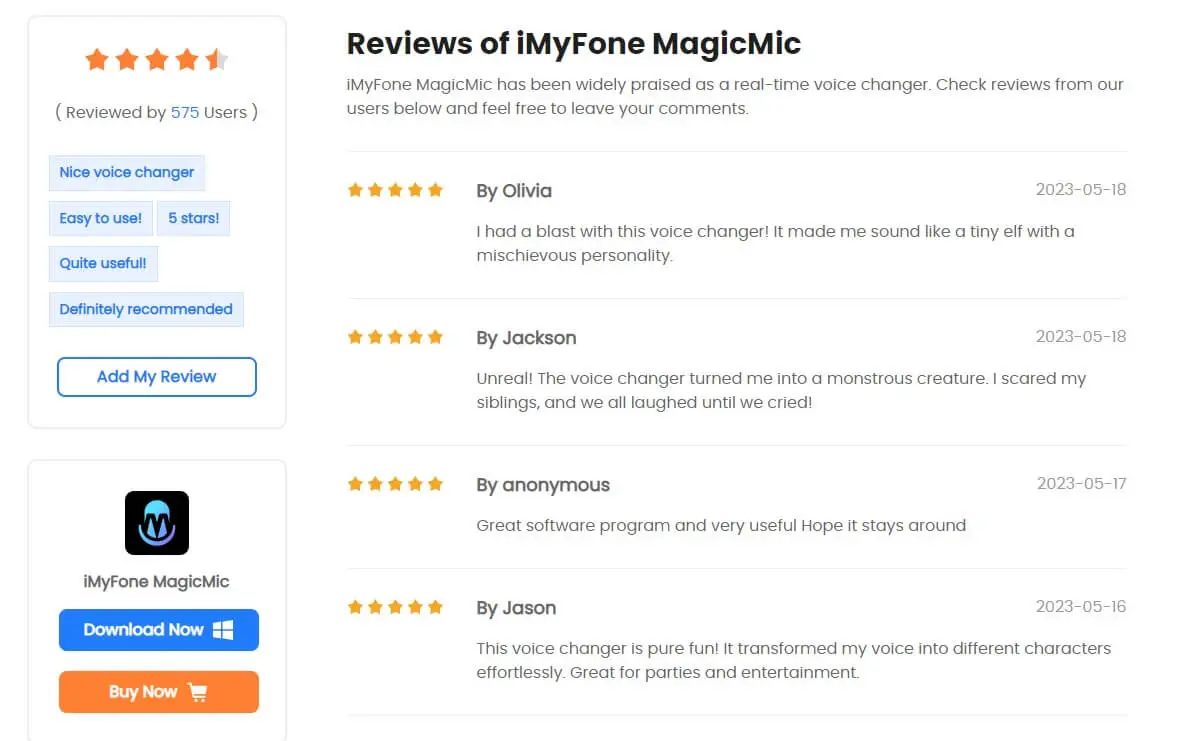 Watch Video Guide About MagicMic Paimon
AI Voice
2) Voice.ai
Voice.ai is a provider of speech recognition and speech synthesis technology. It utilizes advanced artificial intelligence techniques to analyze and process audio signals, converting speech into text or text into speech. Voice.ai is widely applied in various fields, including voice assistants, voice control, voice interaction, and voice translation.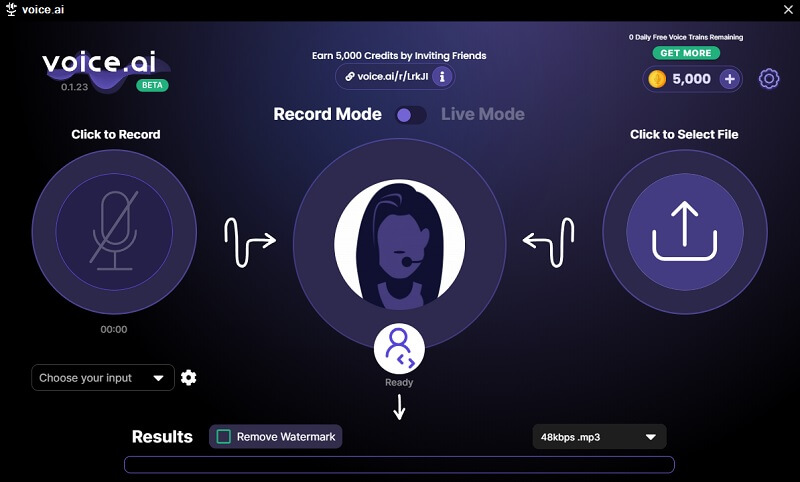 Features:
Voice.ai's speech recognition technology has high accuracy, accurately converting speech into text. This improves user experience and enables users to interact with devices or applications through speech.

Voice.ai supports recognition and synthesis in multiple languages and dialects, catering to the needs of different regions and users.

Voice.ai's speech recognition and synthesis technologies can process audio in real-time, reducing latency and enabling quick responses to user commands and requests.
Cons:

Recognition Limitations: While Voice.ai's speech recognition technology is accurate, it may encounter challenges with certain accents, noisy environments, or fast speech, leading to recognition errors.
3) VoiceMod
Voicemod is an audio processing software that allows users to enhance their entertainment and creativity by modifying their voice in real-time. It offers a variety of sound effects and voice filters, transforming the user's voice into different characters such as robots, monsters, animals, aliens, and more. Voicemod can be used in real-time communication, gaming, and recording scenarios.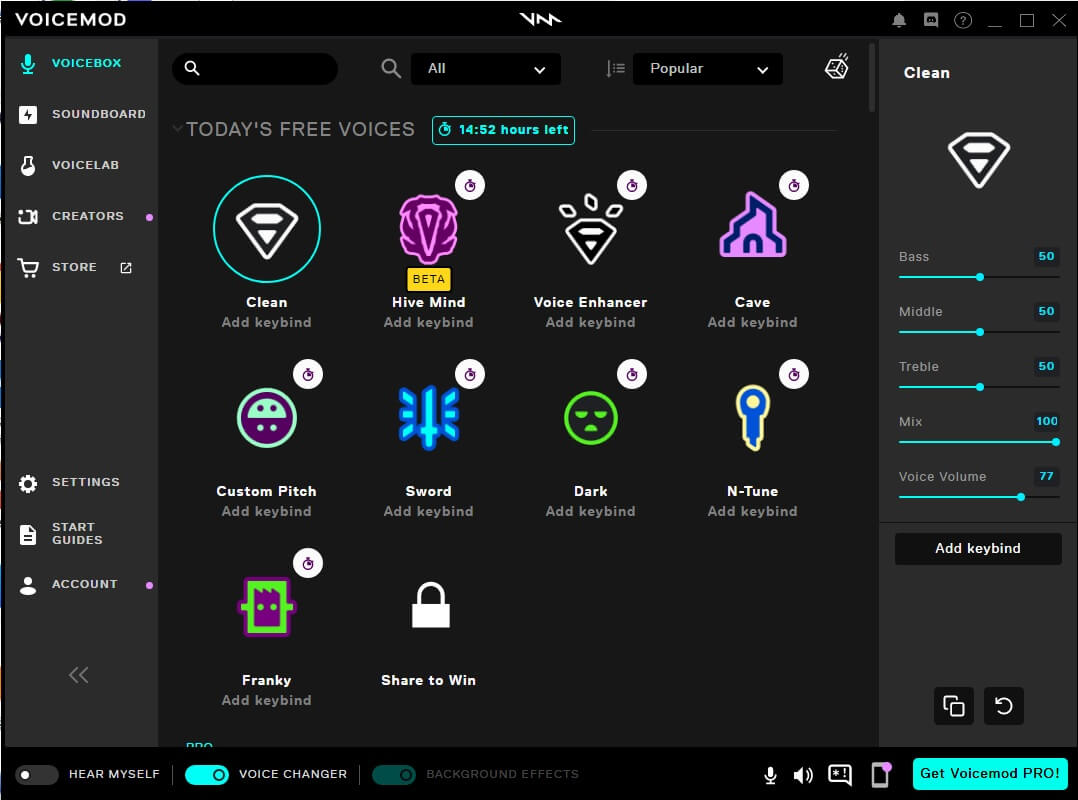 Features:
Voicemod offers real-time audio processing, allowing users to instantly modify their voice. This enables users to apply various voice effects during voice chats, gaming, or video recording, adding entertainment and creativity.

Voicemod provides a rich library of sound effects and voice filters, including robots, monsters, animals, aliens, and more. Users can choose and apply different voice styles based on their preferences and needs.

Voicemod has an intuitive user interface that is easy to operate and navigate. Users can simply click and drag to select and apply different voice effects.
Cons:

Limited free features: While Voicemod offers a free version, some advanced features and effects may require a paid subscription. The free version may also have a limited selection of sound effects and voice filters.
Part3: FAQs about
Paimon AI voice
Does Genshin Impact have an ending?
The Epilogue of Genshin Impact is the final set of Archon Quests in the game. It is the ultimate destination and the end of the journey for the Traveler.
Who are Current Genshin Impact Banners?
The two event banners currently running feature the five-star Pyro bow user, Yoimiya, and the five-star Electro catalyst user, Yae Miko. Alongside them are three four-stars: Kirara, who is new to the game, is a Dendro sword user; Yun Jin is a Geo polearm user; and Chongyun is a Cryo claymore user.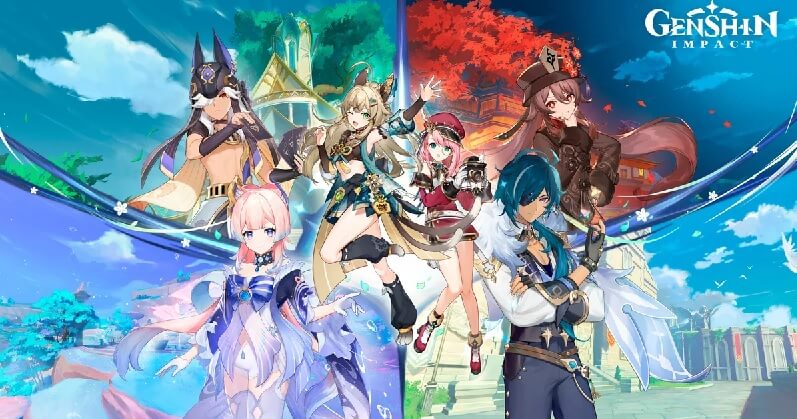 How can I get Paimon AI voice?
To obtain Paimon AI voice, you can use voice changer software or applications that offer Paimon voice presets. Install the software on your device, select the Paimon voice option, and adjust the settings to achieve the desired effect.
Final Words
With the MagicMic Paimon voice changer, you can effortlessly acquire Paimon AI voice, adding joy to your voice chats and recordings. Experience the authentic voice of Paimon and showcase her charming tone. Try the Paimon voice changer today and indulge in a whole new audio experience with this adorable character!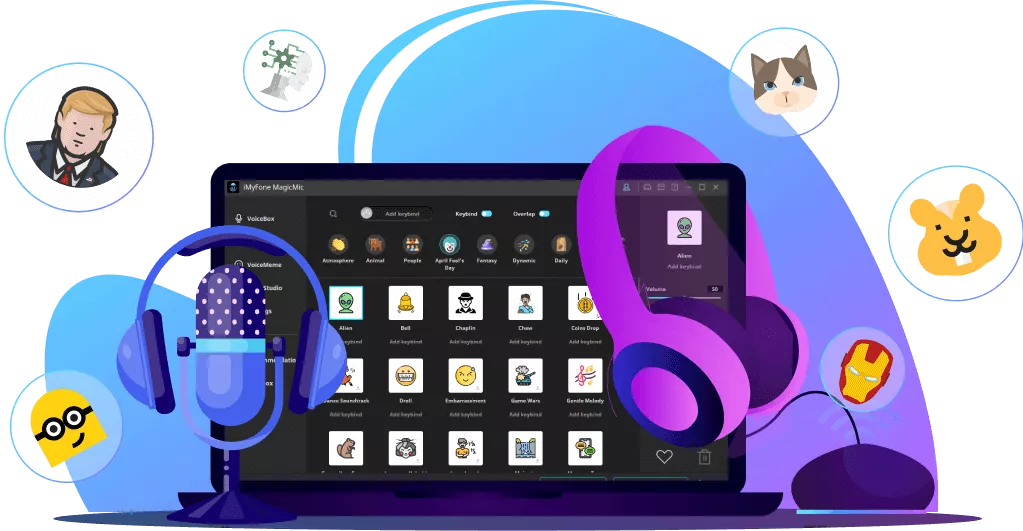 125+ Voice effects for one-click voice changing in real-time.
Huge library with 400+ Voice Effects and 150+ Voice Memes.
Sound emulator in games, live, chatting, online classes, and more.
Voice recording and audio voice changing is supported.
Voice studio lets you create any voice you like.