Discover the power of the Nezuko AI Voice Changer and unlock the ability to embody Nezuk voice. This innovative tool, MagicMic Ai Voice Changer, offers an immersive experience for fans of Nezuko and Demon Slayer.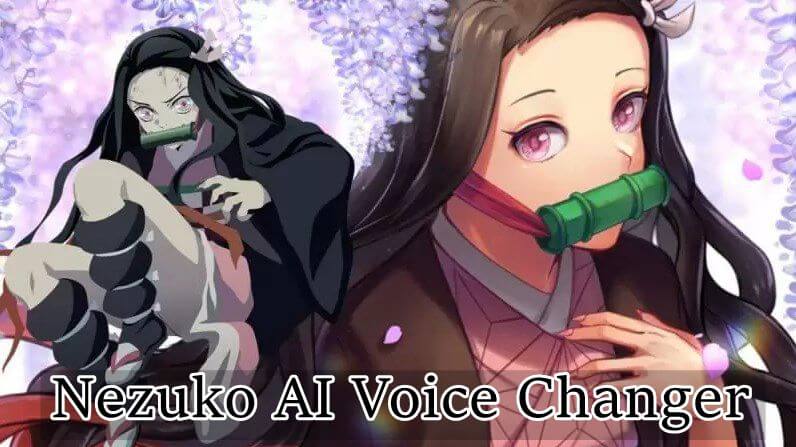 Part 1: Who is Nezuko?
Nezuko Kamado, a character from Koyoharu Gotouge's manga series Demon Slayer: Kimetsu no Yaiba, is Tanjiro Kamado's younger sister and daughter of Tanjuro Kamado. After being turned into a demon, Nezuko defies Muzan Kibutsuji's assumption of wiping out her family. Despite her altered state and fading memories, she manages to retain enough control to protect her brother Tanjiro, refraining from harming him.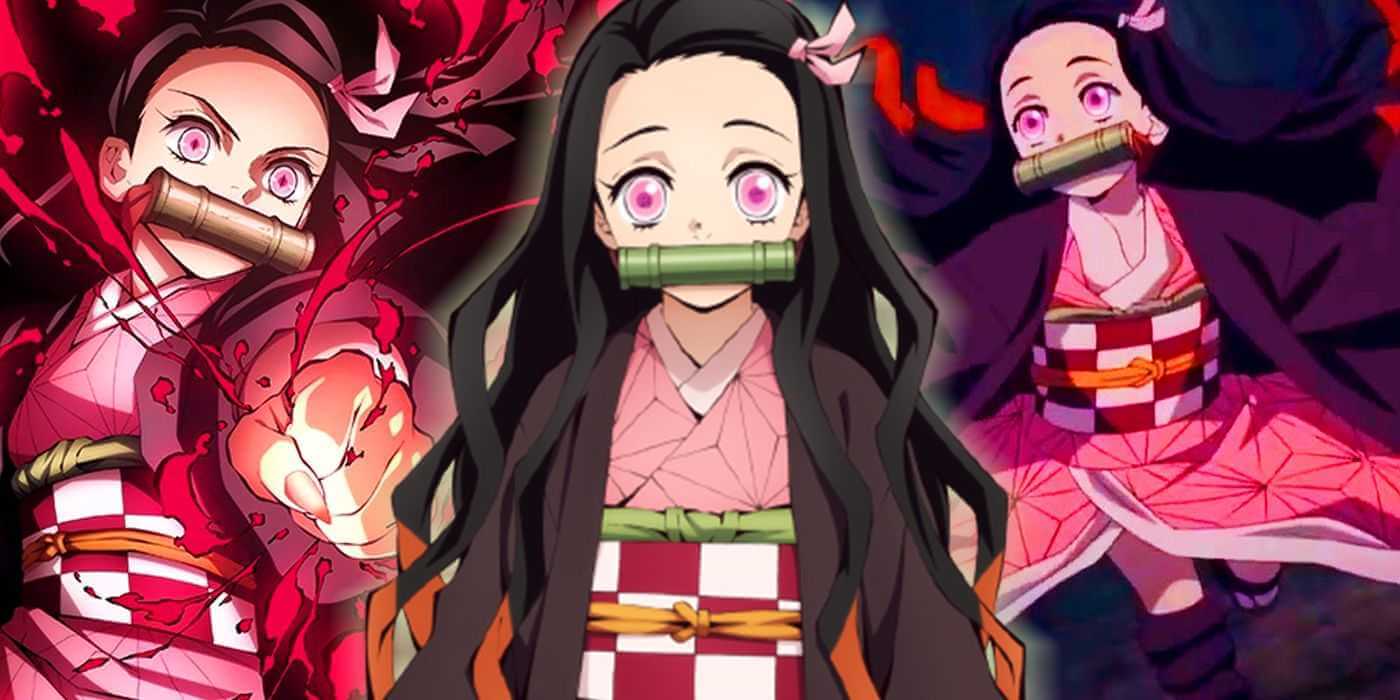 Part 2: How to Generate Nezuko AI Voice with MagicMic Ai Voice Changer?
Interested in replicating Nezuko's iconic voice? Discover the secret to achieving her cheerful and captivating tone. Explore the MagicMic, the ultimate Nezuko voice changer technology, in this comprehensive article. Unleash your creativity and immerse yourself in the world of Demon Slayer with the perfect Nezuko voice transformation.
Experience the power of MagicMic, a free voice changer software that enables real-time voice modification with enhanced effects. Standout among its features is the Real Time AI Voice mode, allowing users to seamlessly transform their voice into that of Nezuko, the beloved anime character. Embrace this sought-after capability, gaining popularity among Nezuko enthusiasts and content creators alike, to add a distinctive flair to your videos and live streams.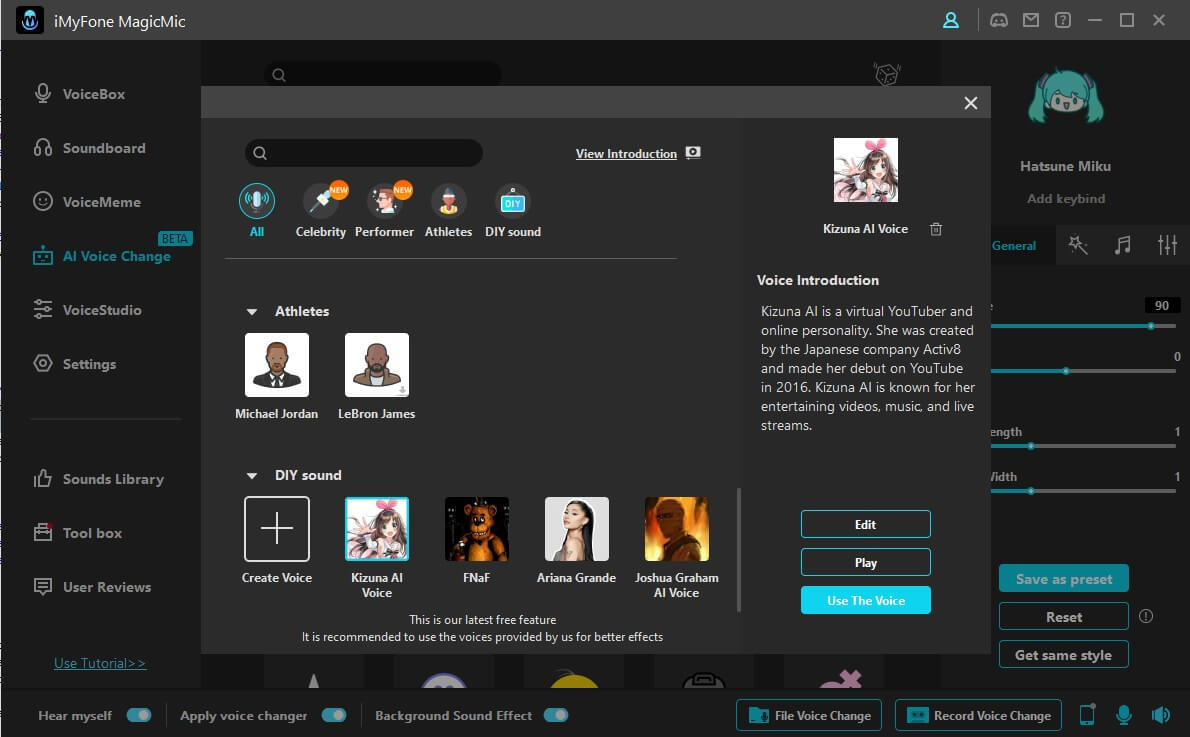 Key features of MagicMic
Nezuko Voice Changer
Nezuko Voice Mode: Replicate the voice of the popularVtuber, Nezuko, with MagicMic's dedicated Nezuko Voice mode.

125+ Voice Effects: Access a wide range of over 125 voice effects to transform your voice in real-time using MagicMic.

Extensive Voice Library: Choose from a vast library of 400+ voice effects and 150+ voice memes to create a unique voice that matches your style and preferences.

AI Voices: Select from a diverse collection of AI voices, including popular anime and game characters such as Demon Slayer, Joshua Graham, and PUBG.

Custom AI Voice Creation: Utilize the voice studio feature to create your own custom AI voice, similar to the Nezuko Voice, allowing for personalized and unique vocal expressions.

Sound Emulator: Enjoy a variety of voice effects like male, female, cartoon, robot, and even celebrity voices such as Donald Trump, Hatsune Miku, Rick and Morty, and more with MagicMic's sound emulator.

Voice Recording and Effects: Easily record your voice and apply voice-changing effects, including the Nezuko Voice effect, to your audio recordings.

Enhanced Content Creation: Take your content to new heights by utilizing the voice studio feature to create any desired voice, similar to the Nezuko Voice, enabling limitless creative possibilities.
Pros:

Provides a diverse selection of voice and sound effects to enhance creativity.

User-friendly interface, customizable, and compatible with popular gaming platforms.

Easy to use and personalize according to individual preferences.

Intuitive interface allows users to adjust effect levels and add additional effects effortlessly.

Real-time voice adjustment capabilities during voice chats and streaming sessions.

Versatile tool that enhances content creation, gaming, and live streaming experiences.
Cons:

New product in the market.
Watch the Video Below To Know More About
Nezuko AI Voice Changer
Part 3:Other Nezuko AI Voice Generators for PC/Mobile
With its impressive versatility, VoxBox stands out as an AI voice generator that supports over 46 languages, 100+ accents, and offers a vast selection of 3200+ human voices.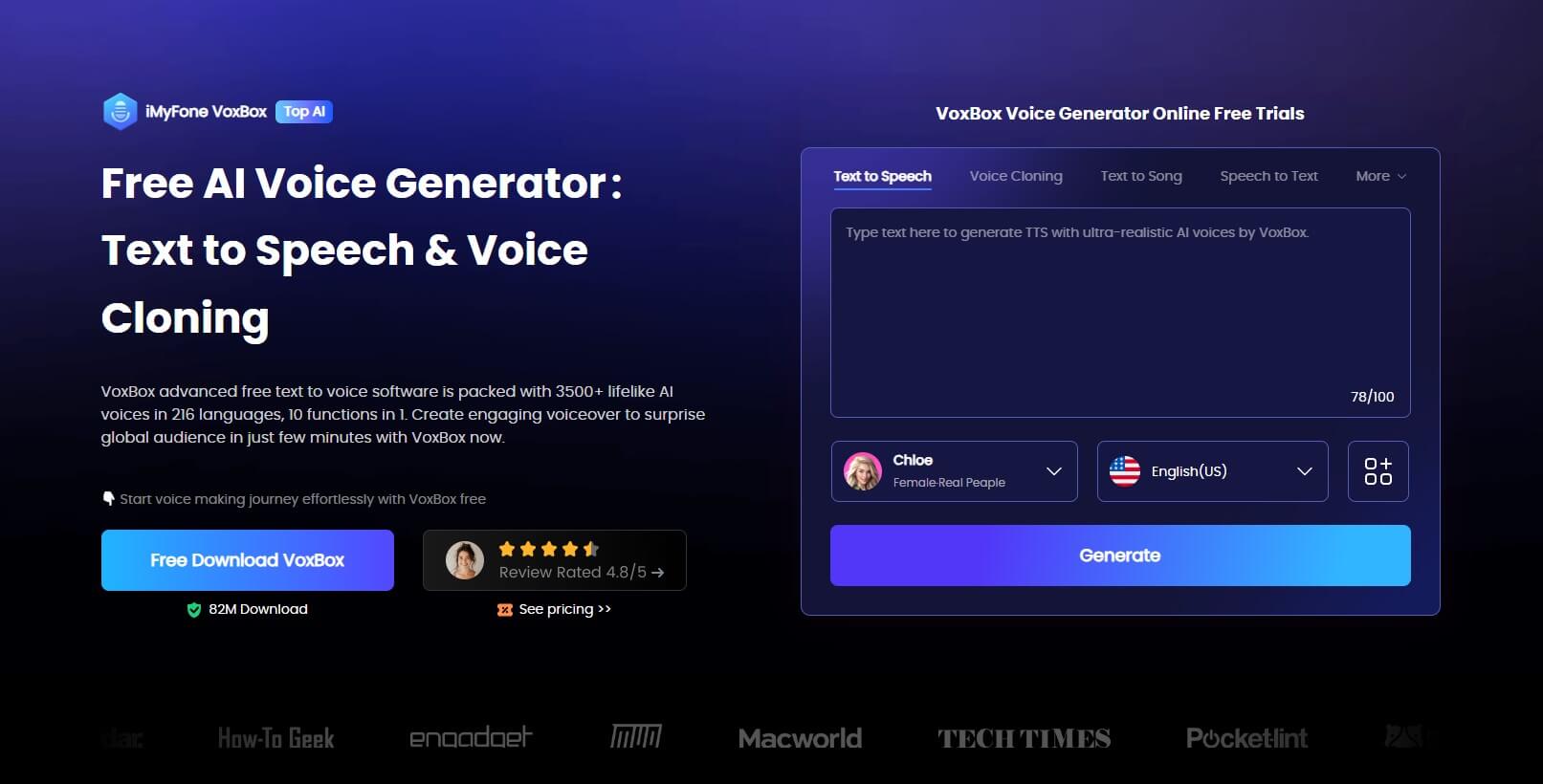 Pros:

VoxBox goes beyond AI voice generation by providing customizable controls for pause, pitch, volume, speed, and emphasis, offering enhanced flexibility and personalization options.

With its user-friendly interface and excellent audio quality, VoxBox is a trusted choice for content creators and professionals.

Available on both PC and mobile platforms, VoxBox ensures accessibility for users on the go.

Compatible with PC and mobile devices, offering versatility in usage.
Cons:

The cost of VoxBox may be prohibitive for some users who are on a tight budget
Part 4: FAQs about Nezuko AI Voice
What is Nezuko AI Voice Changer?
The Nezuko AI Voice Changer is a powerful software tool enabling users to transform their voice into that of Nezuko or other popular virtual YouTubers. With a wide array of voice effects and customizable features, users can craft their own distinctive and unique vocal style.
How Old is Nezuko?
Nezuko Kamado, a character in Demon Slayer, starts her journey as a 12-year-old who becomes a demon. Despite the passage of time, she remains physically frozen at the age of 14, unless a cure is discovered by Tanjiro to reverse her transformation. This unchanging aspect adds to the tragic nature of her character in the story.
Who is Nezuko Voice Actor?
Abby Trott lends her voice to Nezuko Kamado in the English dub of Demon Slayer: Kimetsu no Yaiba, while Akari Kito provides the Japanese voice for the character.
What is the nature of the relationship between Tanjiro and Nezuko in Demon Slayer: Kimetsu no Yaiba?
Tanjiro, Nezuko's elder brother, is her sole surviving family member after their family's tragic demise. Their close bond is evident as Nezuko fiercely protects Tanjiro from harm, while he possesses the unique ability to calm her with his voice and their mother's lullaby. Even when turned into a Demon, Tanjiro refrains from harming Nezuko, possibly due to Muzan's directive to destroy the Demon Slayer Corps.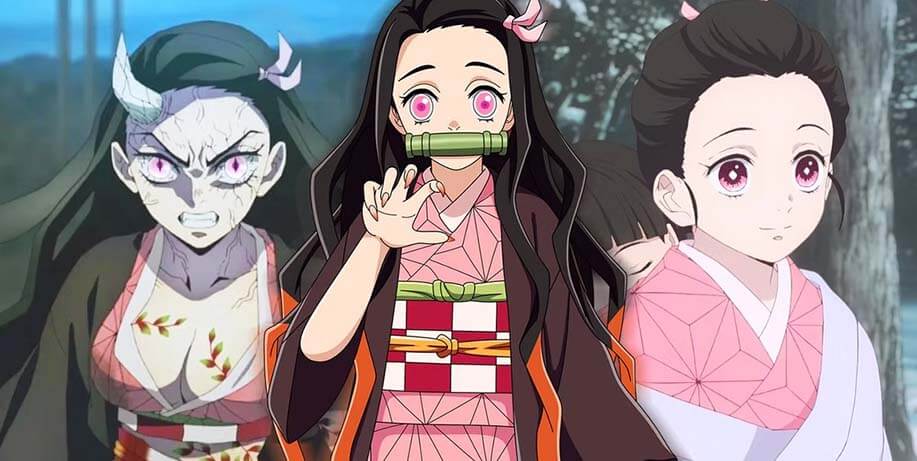 Final words
In summary, the Nezuko AI Voice Changer proves to be an invaluable asset for content creators and voice enthusiasts, offering a diverse collection of voice effects and Nezuko AI voice to elevate any project.
However, for those seeking enhanced versatility and customization, we highly recommend iMyFone MagicMic. With its extensive range of voice and sound effects, compatibility across platforms, and user-friendly interface, MagicMic emerges as the optimal choice. Whether you're a gamer, live streamer, or content creator, give MagicMic a chance to enhance your content and propel it to new heights.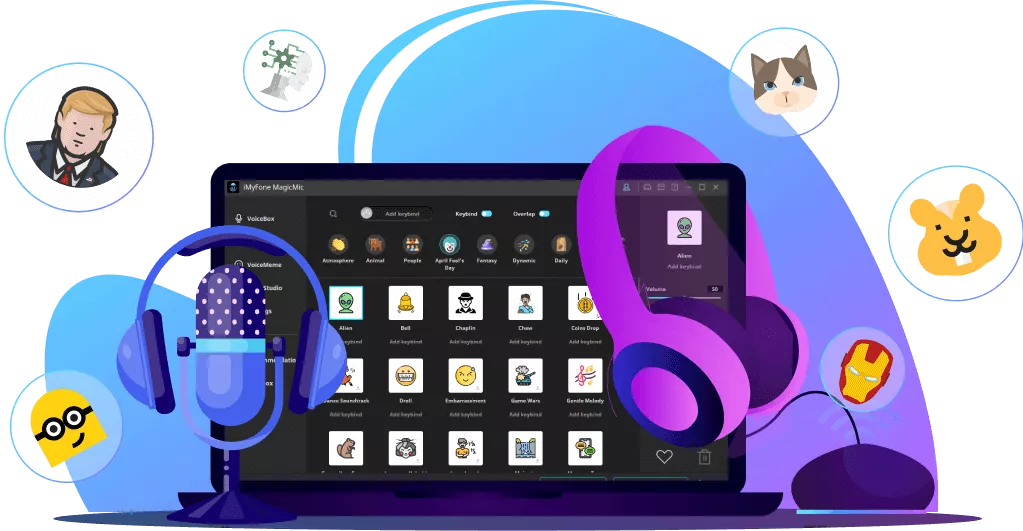 125+ Voice effects for one-click voice changing in real-time.
Huge library with 400+ Voice Effects and 150+ Voice Memes.
Sound emulator in games, live, chatting, online classes, and more.
Voice recording and audio voice changing is supported.
Voice studio lets you create any voice you like.