NCHsoftware's Voxal Voice Changer is an amazing and user-friendly app for altering your voice. In real-time, Voxal may record audio files and apply a range of voice and sound effects. Voxal has a free version that may only be used for non-commercial purposes. You may get the free version of Voxal here if you plan on using it at home.
What is Voxal Voice Changer?
To add another depth of creativity, modify, transform, and conceal your voice in any program or game that requires a microphone. The voice shifting possibilities are endless, ranging from 'Girl' to 'Alien.'
You can create voices for video games, shows, and avatars on the internet.

It is really helpful for anonymity on the radio or the internet.

You can switch voices for voiceovers and other audio productions.
Voxal operates in the background, intercepting sounds from your microphone before it reaches your apps, so you don't have to adjust any other programs' sets or settings. In only a few minutes, you'll be able to start generating voice distortions.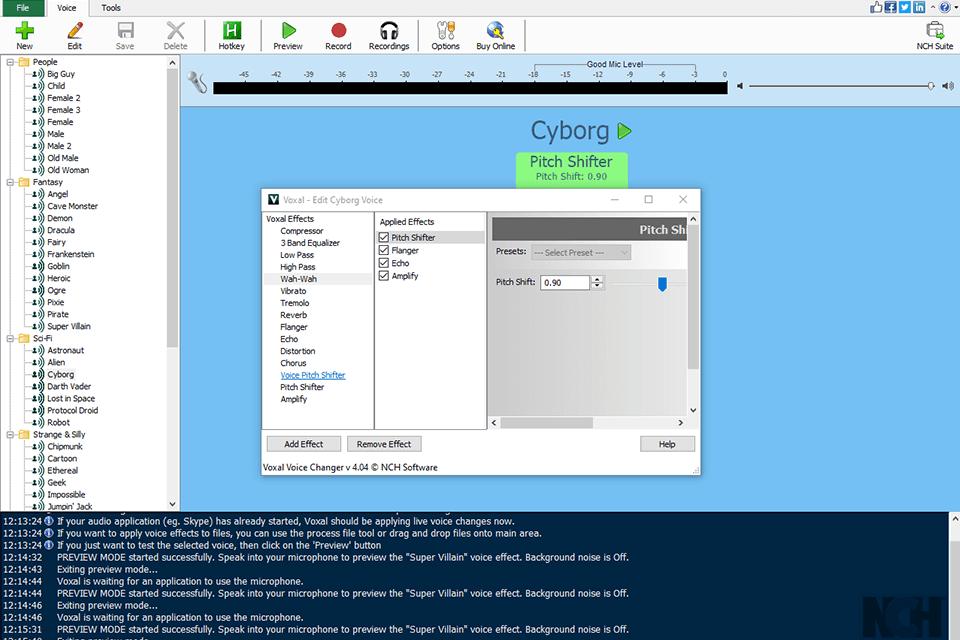 Existing files can have effects applied to them.
Apply effects in real-time using a microphone or other audio input device.
For voice modulation, effect chains may be loaded and preserved.
Robot, female, boy, alien, ethereal, echo, and many other vocal effects are included in the collection.
Make as many custom voice effects as you like.
Compatible with all current programs and games
To hear the impacts in real-time, output the modified audio to speakers.
Other running apps will not be hampered by low CPU consumption.
The user interface is simple and intuitive.
Voxal Voice Changer Price
You should choose the software you require. A commercial license and an unlimited license for a user are included with the Voxal voice changer. The regular price is $40, but the discounted price is only $24. Voxal voice changer plus is only licensed for non-commercial usage and is only available for home-usage. The price is $40, but with a discount, it's only $19. The cost of the Voxal voice changer + commercial license quarterly plan is $1.94. If you purchase on or by June 15, 2021, you will save around 50% off the standard price.
How to Change your Voice with Voxal Voice Changer Easily?
Voxal Voice Changer is a Mac and PC program that can be downloaded for free. It contains a voice effects library that you may use to customize the way you sound. Many people use it for amusement in voice chats, as well as in games and apps like Skype. However, it can also record fresh voice clips and even convert text to speech. Open Voxal or have fun creating voice clips with a variety of effects when you're ready to modify your voice.
Step 1: Download Voxal Voice Changer
Voxal should be downloaded and executed. Voxal may be downloaded and executed. Since Voxal is free, be wary of comparable apps that charge money to download. After you've finished downloading it, double-click it to activate it and access the voice effect choices. If you wish to transform your voice differently, you may also tweak or create your effects.
Although there are comparable apps that function in the same way, the application is not accessible for phones.
Step 2: Select the effect
By clicking on a voice, you may choose which one to use. Look through the left panel's voice list. Once you've found the one you're looking for, tap it once again. When it is active, it will be highlighted. Don't use any other programs until you've finished choosing your voice effect. A status update may be seen at the bottom of the screen. If you put things up correctly, you could notice something like "Voxal is waiting for an application to utilize the microphone."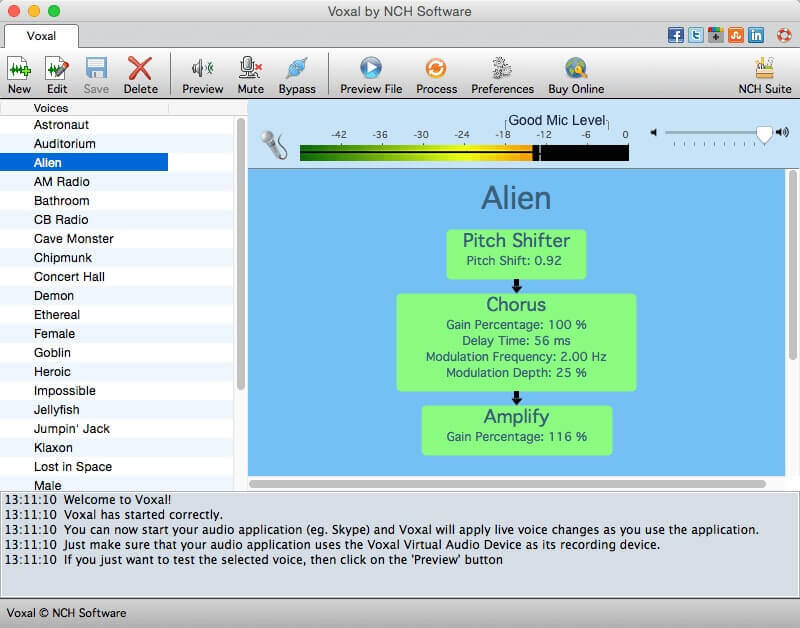 Step 3: Real-time effects
If you want to apply the effect right away, press the choices button. The choices button is toward the top of the screen, towards the end of the toolbar. The default option on Voxal allows you to talk normally and then apply the voice effect later. You may adjust this so that the impact is applied while you're speaking. If you want to hear the effect immediately, it's worth switching.
When you're chatting to someone or playing games, for example, you may choose the second choice. Instead of forcing you to save and repeat a clip, it forces the application to actively modify your voice.
Step 4: Select the software
Start the other software you're going to use. Voxal may be used for a variety of purposes, such as gaming, phone calls, voice chat, team speak, presentations, and more. You must close the software you intend to use until you have Voxal set up. Run the software when you're ready, and go to a position where you can utilize your microphone.
Voxal can be used during a Skype call, for example. Make a call using Skype. Then talk to hear your voice change in tone. Voxal must always be the first application you open; otherwise, it will not be able to identify the second application you open.
Step 5: Start using immediately
Start speaking so that Voxal can adjust your tone of voice. Speak into the microphone. If everything is in order, the effect will be audible immediately. On the screen, look for the microphone meter to move.Also, watch for a message in the status bar that says "Status: Successfully processing!" to guarantee that everyone else can hear your new voice.
Your microphone isn't picking up sounds if the microphone meter doesn't light up. It's usually because your microphone isn't connected in, turned on, or detected by your computer.If you don't see the status message, Voxal may not have synchronized with the second app you ran. Close the software and then reopen it after double-checking that the voice in Voxal is selected.
Here is a link to a detailed guide about using this software!
Hot FAQs about Voxal Voice Changer
Most of the time, people have a lot of unanswered questions that bother them to no end. Here I have solved that problem by answering the most searched questions on chrome. Read below to find the answers to your unasked questions.
Is Voxal voice changer safe?
Yes, you can say that the Voxal voice changer is safe. This is because it is a user-friendly app. It allows you to change your voice in real-time on any software you are using. In this way, you can have a fun and great time with your friends while playing games. You can easily change your voice into any robotic, animal, or funny voice you like by simply choosing from the library. This app doesn't use any of your resources so I think it is good to go.
Should I buy Voxal?
Buying Voxal is all up to you. You can buy it if you want, but I can reassure you that buying Voxal will be the best decision you made. This is because you can easily mold your voice however you like and you can prank your friends, family, or anyone you like. It is really fun to use the app and you don't have to worry about it being heavily paid, just a few dollars and you are good to go. There are certain moments where we want to have a modified voice just to enhance the focus on that particular line or word, for example, if you are saying your show's name, etc. so I would recommend you to buy it and have some fun time pranking people.
Can Voxal voice changer change voice from male to female?
Voxal voice changer has a vast list of voices from where you can pick your liking. You can either change your voice from male to female, or the other way around. Also, you can have chipmunk voice and many other effects that are available for free. If you want to have a wider option than the given ones, then you can pay some amount and unlock the lot more voices there are on the app. So yes you can change your voice from male to female, you can even have a baby's voice effect if you want.
Why is my Voxal not working?
If your Voxal is not working, make sure Voxal is receiving your microphone's signals. If not, then you can go to your microphone's settings. To check whether or not Voxal is receiving your microphone's signals, try choosing an effect from the Voxal list and then use it on an app.
How do I set up Voxal Voice Changer?
Setting up Voxal is an easy task. All you need to do is download Voxal. It is free so no need to pay hefty amounts. After you have downloaded Voxal, open it and select an effect. If you want the effect to starting working right away, then click on the options button. It will let the system start running. By default, Voxal allows a user to first speak and then change the voice into the selected effect, but after clicking on the options, you can have it start working right away.
Best Voxal Alternative | Voice Changer & Video Editor
We all know that Voxal voice changer is an amazing voice change, but it costs money. If you are someone who wants a free voice changer then I have the best alternative. iMyFone Filme is the best alternative to Voxal because first of all, it is free, and second of all it allows you to change your voice into many formats. There are a lot of options for voice changing given in Filme.
iMyFone Filme is a user-friendly software that can be used by any age. It allows you to edit your pictures, videos, etc. whatever you want. This app helps to give your work a professional look within minutes.
Key Features

The main feature we are talking about is the voice changing function.
It is an easy-to-access and uses software, can be used by anyone.
It allows you to make a masterpiece within minutes, with high-quality video editing.
You can add effects to your videos if you want.
You can also add transition if you want from the pre-present 110+ transitions.
There are also 170+ filters present in Filme that can be used to edit your videos.
If you want, you can use the fast video mode that is already present in the Filme.
Filme allows users to add audios from the 50+ audios pre-present in it or they can choose one from their library.
How to Change Your Voice using iMyFone Filme?
Changing voice using Filme is a really easy task, just follow the below-mentioned steps and you are good to go.
Method 1: change the existing audio track
You can change the already present audio track into the voice you want, the steps are given below: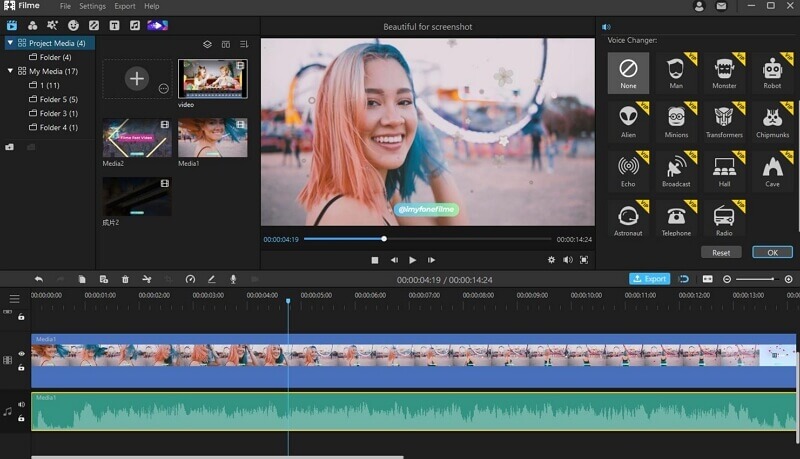 Step 1: Open Filme:
The first thing you need to do is open Filme from where you need to change the voice.
Step 2: Select the existing audio:
After that, you need to do is select the pre-existing audio from the library and drag it into Filme for voice changing.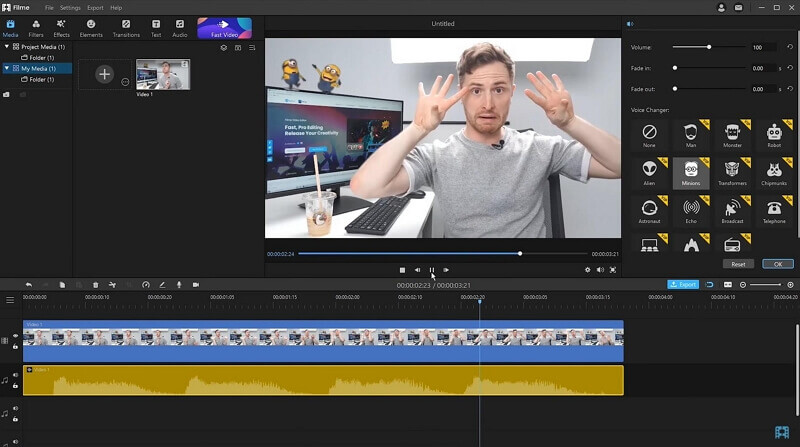 Step 3: Select the format:
Select the voice format you want for your audio and then Filme will automatically convert it into that particular voice.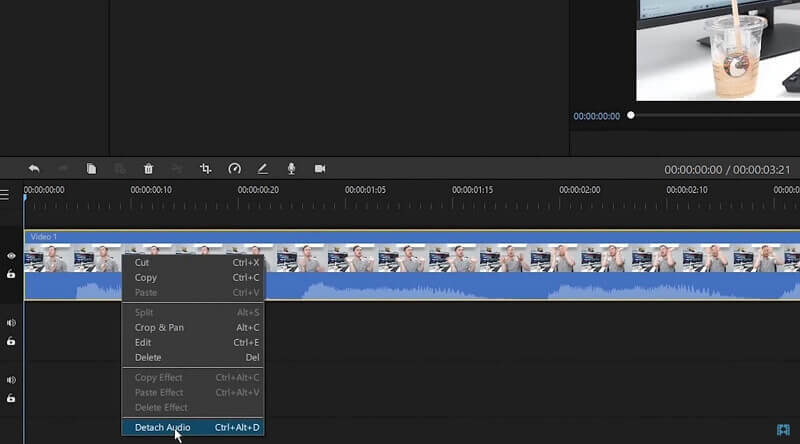 Step 4: Save the audio:
Save the voice changed audio so that it can come to your device. After that, you can do whatever you want with this.
Method 2: Change your voice in real-time while recording
Another method for voice changing is that you can change the voice while talking. Isn't it cool? The steps are given right below:
Step 1: open Filme:
The first thing you need to do is open Filme.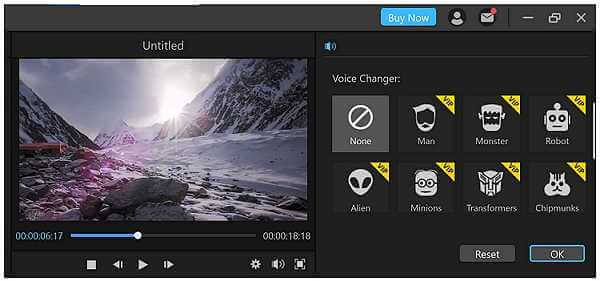 Step 2: Select audio:
After you have opened the portion of the voice changer, select the audio you want so that whenever you speak your voice can be changed into that particular format.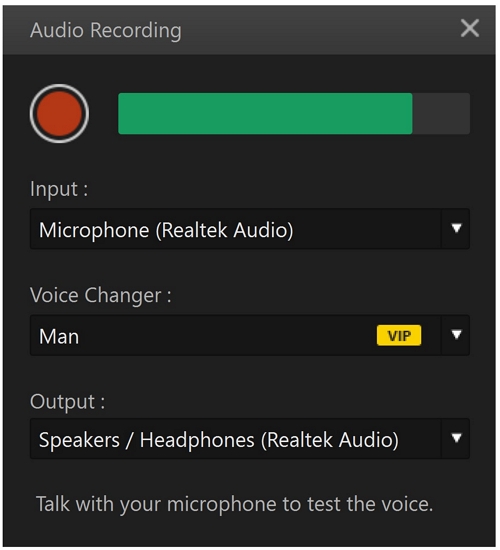 Step 3: Connect your microphone:
When you have selected the audio to your liking, make sure that your microphone is connected to Filme. If it is not, you can go to the settings of the microphone and set it from there to allow apps to use the microphone as well.
Step 4: Start speaking:
After all the above-mentioned steps, you can start speaking normally. Whenever you speak, your voice will automatically be changed into the desired effect.