Adding sounds and music to videos before you post them online is essential for better engagement. There's an unlimited amount of sounds and audio files out there available to download and add it anywhere you want.
To be more specific about the sounds and platforms, we are considering an anime soundboard Discord and Zoom. Both these applications are meant for communication and allow people to connect with each other seamlessly over voice, video, or both.
Adding anime sounds while talking through Discord or Zoom means that you can modify the output and make it more befitting according to the purpose. Discord is a popular channel used by gamers, and they need an anime soundboard to change their voice for their gameplay, meetings, etc.
Here are some recommendations for the best anime soundboard tool you can use.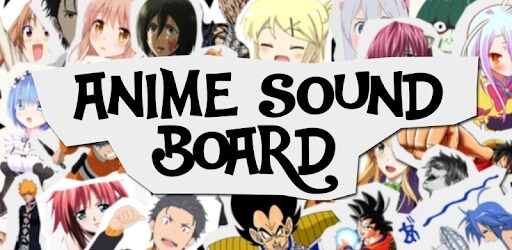 5 Best Anime Soundboard Apps in 2023
MagicMic is one of the best anime soundboard applications today. Built by iMyFone, MagicMic lets you use a wide variety of sounds and voice-overs to add while using Discord and Zoom. You will get to use more than 600+ sound effects and all of this is available in just 5 minutes of set up.
Its one-click voice changing feature along with 225+ voice filters enables you can change the voice while playing, chatting, or live streaming. You can also use it to modify your voice while playing PUBG, Fortnite, Second Life, etc.
Pros:

You can download the MagicMic anime soundboard app on the system, which means you can use it even without internet connectivity.

There is a large variety of voices, sound effects, and related media that you can use according to the purpose.

MagicMic comes from the house of iMyFone, which means that besides a voice changer, you can also access other tools and software, including video editor, etc.

Before buying the software, you can use the free trial to try out the features and get familiar with its features.
Price: There's a free version, one-month, 1 year, and lifetime plan available. The 1-month plan costs $4.95 per month, the 1-year plan costs $1.66 per month, and the lifetime plan will cost $39.99.
Also Read:
Best Voice Changer for Discord Chromebook >>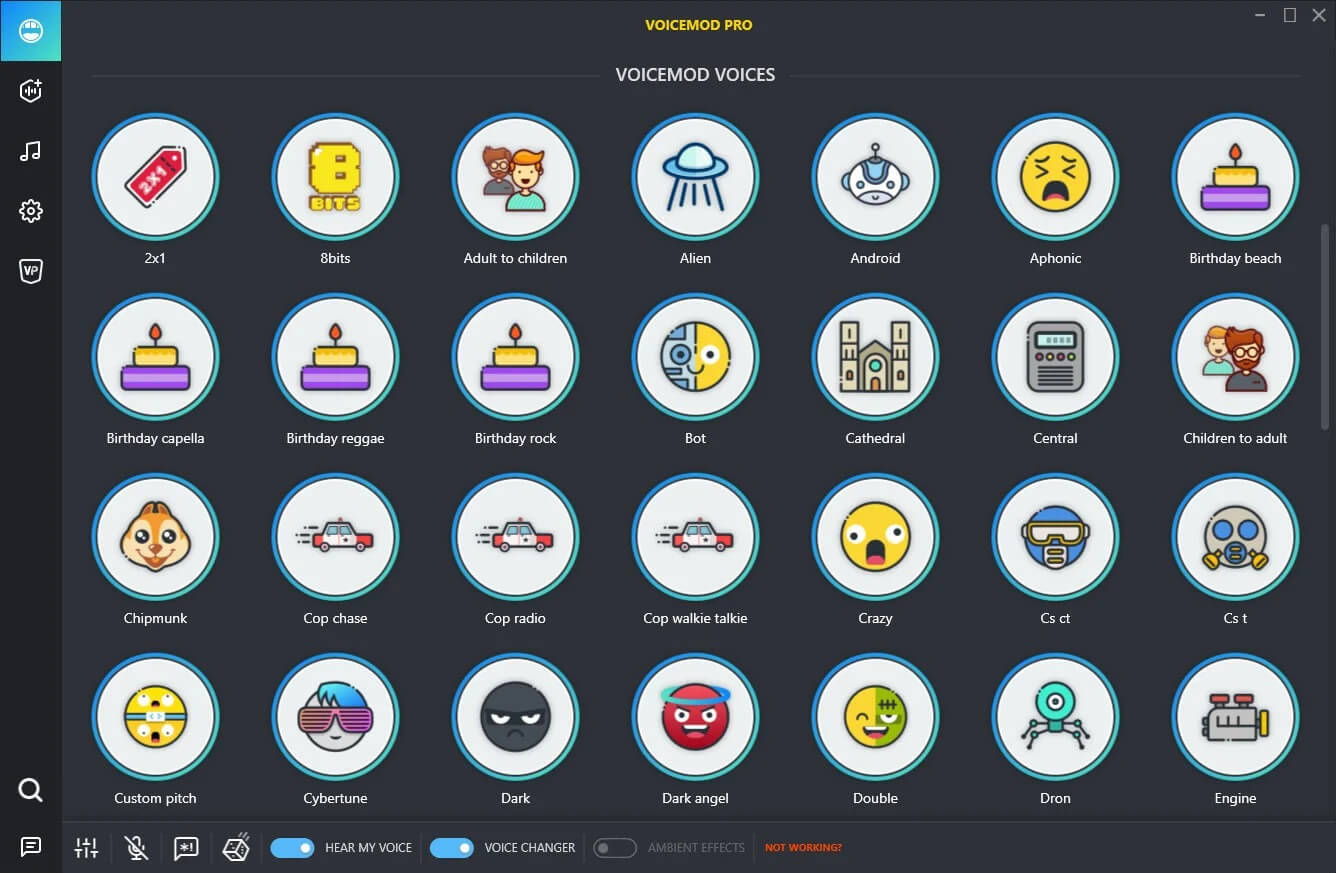 If you want another best name for an anime soundboard, it has to be Voicemod. The Voicemod anime sound changer and voice modification tool lets you add the voice of an anime character while using Discord or Zoom.
Using Voicemod, you will get your personal Seiyu to do voice-overs for your content and live streaming. With VoiceMod Pro, you will get a live voice generator to create audio tracks according to your requirements.
Pros:

VoiceMod provides access to a voice modulator and maker, letting you create sounds of a Japanese girl.

You can also combine different classic anime sounds to create a new one.

For Discord, VoiceMod has several free voice changers to help you improve your RPG sessions.
Price: The paid version of VoiceMod will cost you $20 for a lifetime license.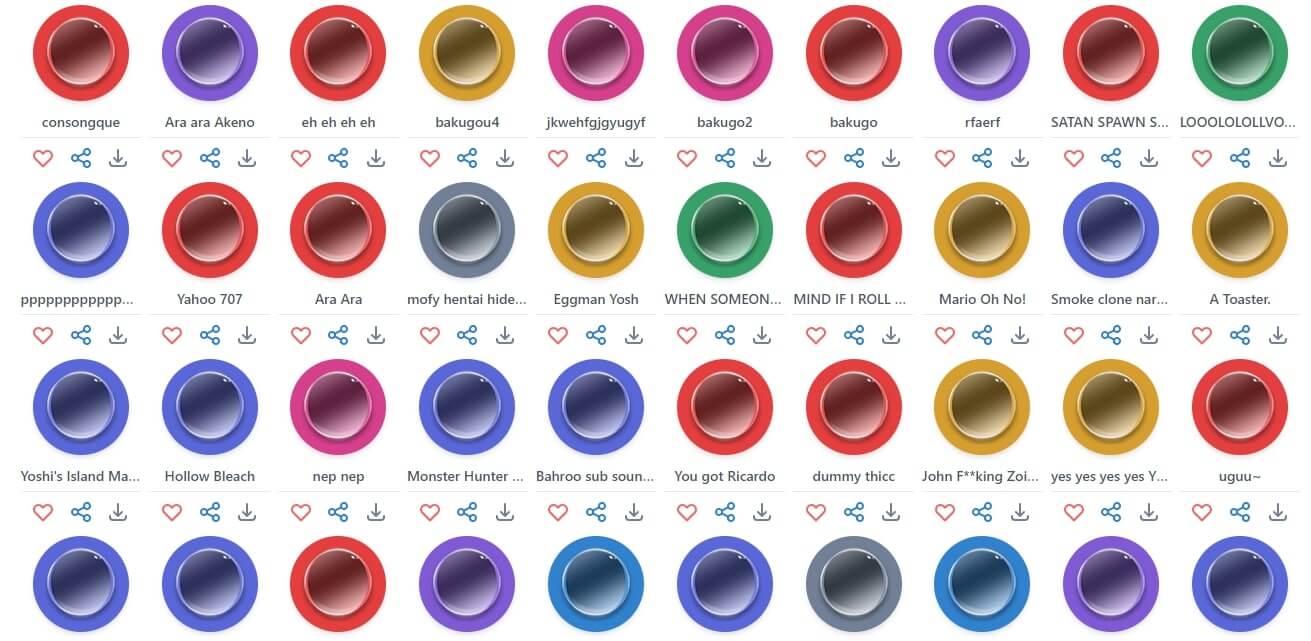 SoundButtons is an online platform with many voices and sound effects ready to download and use for several purposes and different categories. You can download and share sound effects for games, movies, memes, sports, politics, pranks, music, anime, etc.
It is a simple enough online website where you can find the required voice. In the anime category, you will get voices of Ara Ara Akeno, Bakugo, Ara Ara, nep nep, Toaster, Yoshi, Anone, etc.
Pros:

Easy access to a wide variety of sounds online, which means you don't need to download the software.

All the sounds are available for free and can also be shared on different social media platforms.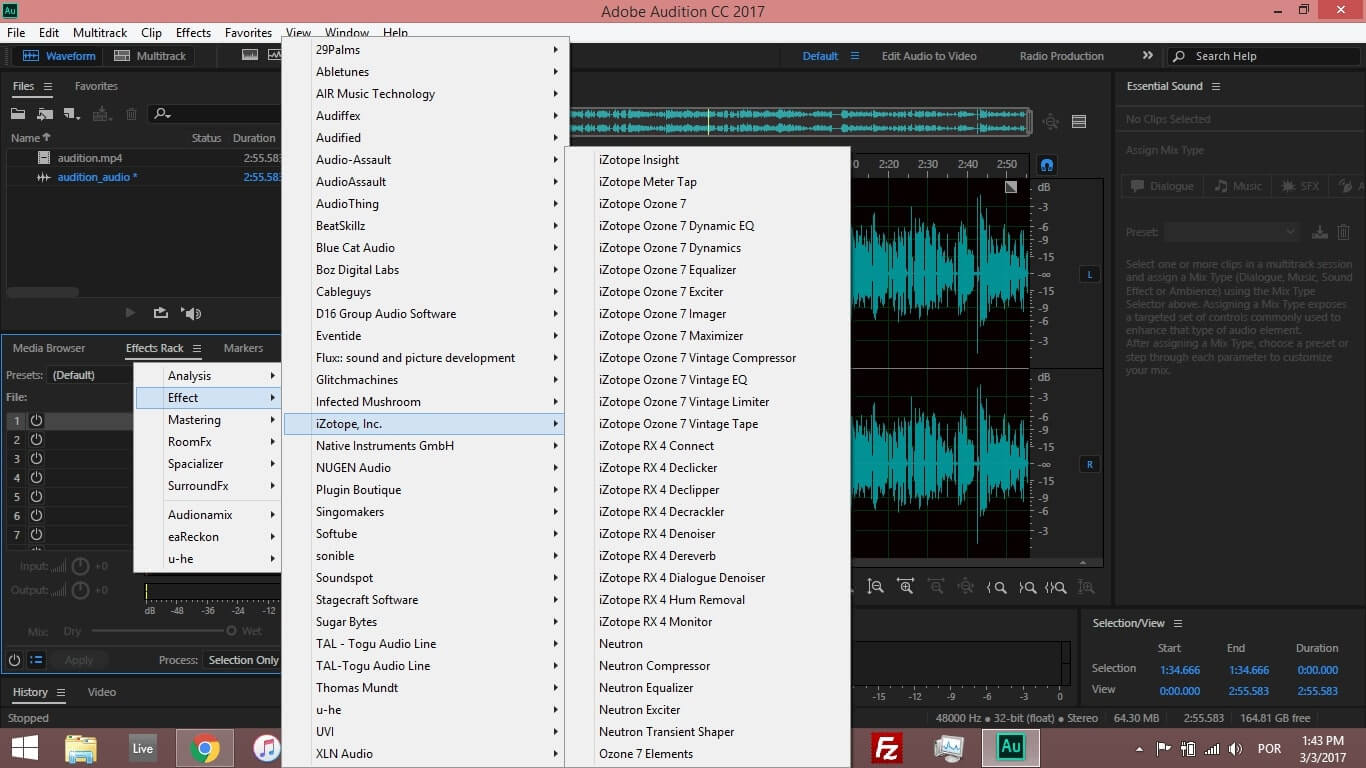 If you want to work with a high-end professional tool, choose Adobe Audition for its professionalism and ability to create sound effects. It's a digital audio workstation with several audio editing options, including changes in the pitch, echo levels, reverb, etc.
More than this, it also has a large library of voice effects ready to be used in your project. You can edit, mix, record, and restore audio files as per your requirements. Adobe Audition's comprehensive toolkit includes multitrack, waveform, and spectral display for sophisticated audio editing.
Pros:

The Essential Sound Panel can be used to create professional-quality audio output.

Adobe Audition has seamless compatibility with almost every Adobe tool and application.
Price: The monthly plan will cost $20.99 per month.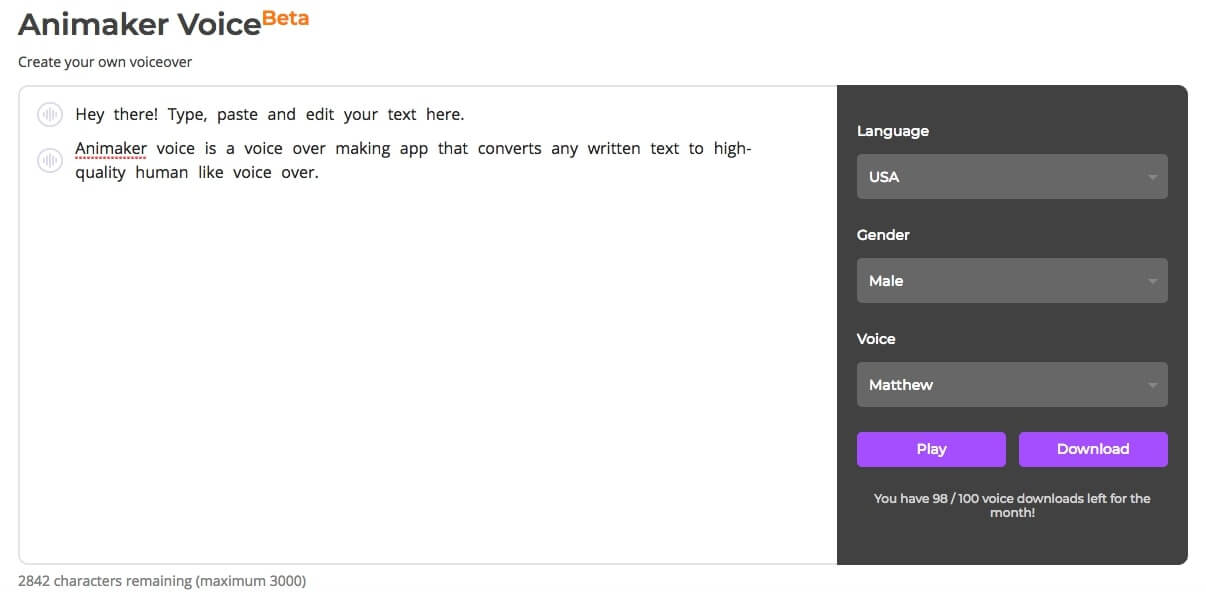 Animaker is your go-to voice changer for human to anime transition and offers advanced voice-changing controls. It also has multilingual voice support and offers audio files that are close to real sounds and voices.
Among its most popular use cases, Animaker has memes, anime, trailers, resumes, marketing YouTube, etc. Within this, you can also include the voices for Discord and Zoom.
Pros:

You can create your own voices on a professional anime soundboard offering immersive controls and functions.

As a voice maker and editor, Animaker is super easy to use.
Price: The Voice Pro version will cost $19 per month, and the Animaker Pro variant will put you back by $49 per month. The Enterprise version has custom pricing, which will be shared by the team according to your requirements.
These are the top five anime soundboard apps for creating, adding, customizing, and editing anime sounds for your audio files. You can choose according to your requirements and features offered by the listed soundboards.
How to Get Anime Soundboard for Discord?
Step 1:Download Anime Soundboard Player
Start Your Discord Soundboard Journey: Try iMyFone MagicMic or similar apps. Download, set up, and let the creativity flow!
Step 2:Input and Output Device Selection
Next, select your input device (microphone) and output device (headphones) for using the voice changer soundboard on Discord.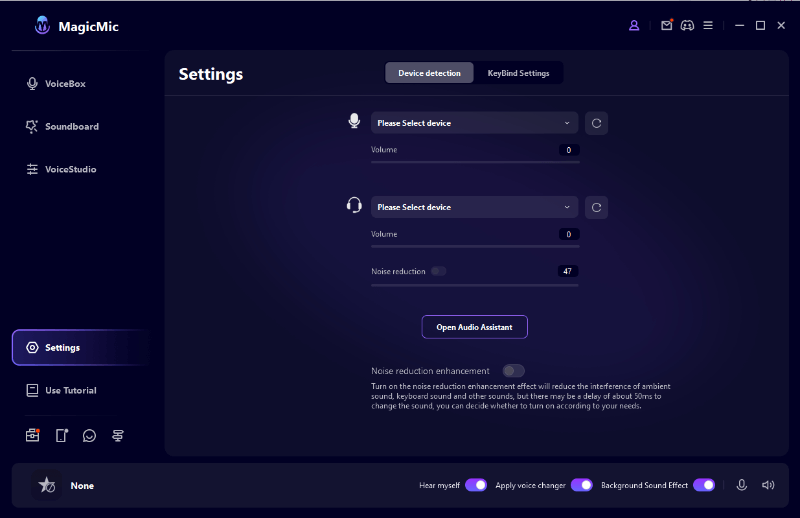 Step 3: Check Effect
In the following step, you can begin experimenting with the anime voice-changing effect or anime soundboard. This feature allows you to choose from various voices. Once you make a selection, you can simply speak into your microphone and assess the effectiveness of the altered voice.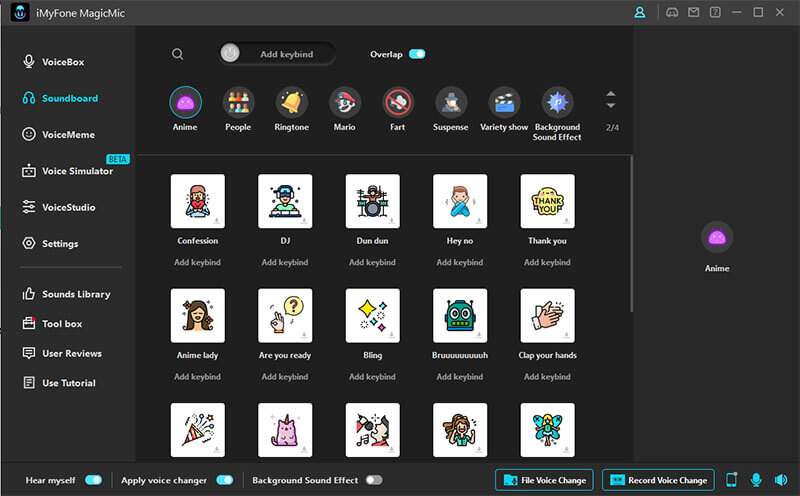 Step 4: Select or Import More Soundboard
If the pre-built memes don't meet your expectations, you have the option to click on "Import" in the soundboard section. This will allow you to import and use any soundboard you have downloaded from websites.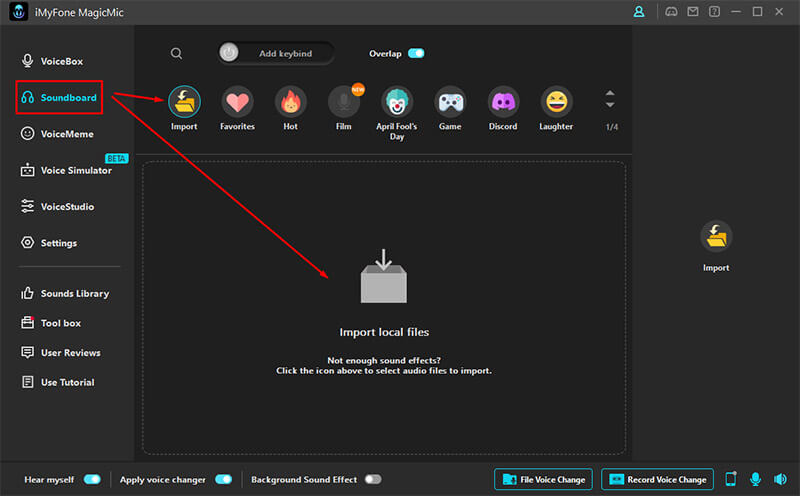 Step 5: Go to Discord and Finish Settings
Once you have finished configuring all the settings on MagicMic, you can proceed to Discord User Settings and choose the device as depicted in the accompanying image.

FAQS About Anime Soundboard
Is it legal to use voice changers in Discord or Zoom?
Considering that you want to change voices for public platforms like Zoom or Discord, the question of legality arises. But rest assured that it is legal and safe to use an anime soundboard for changing the voice.
How to Choose the Best Anime soundboard?
Choosing the anime soundboard for your project depends on your requirements. Not every soundboard will offer the same anime voices. While the anime voices of a girl or boy are familiar, you need first to check what the software or online platform has to offer. If you find the relevant voices, choose that software. In addition to this, also check whether you can edit or customize the voices further.
Can I Record my Voice and convert it to an anime character?
Yes, some anime soundboards have functions to let you edit and customize any other voice. For this, you need to record the voice, upload it to the software, and look for the conversion feature.
Conclusion
Changing voices and adding unique sound effects while live streaming or talking online has become interesting and fun. Working with an anime soundboard can be a fun activity, provided you have got the right solution.
In the list above, you will find five anime soundboards, and out of them, MagicMic will give you the best user experience. It will do the job perfectly well and offers a wide range of unique features to help you create custom sounds and effects.
Having said that, make sure to check every aspect of the potential Discord soundboard app and then start using it.