Using a girl's voice during your streaming might sound like an archaic idea but once you try it at the right place, you certainly will never go back. But, people who love Discord and its live streaming features find it harder to get their hands on a good quality girl voice effect.
Most software that offer girl sounds are not compatible with Discord or they do not offer as many benefits and advanced features. We are here to solve your problem by bringing you the best girl voice changer for Discord.
Part 1: Why Discord Voice Changer is Popular?
Discord is one of those socializing platforms that are made for everyone. You can quickly build a community and find people who have similar interests. It is quite hard on other platforms while Discord greatly favors its users.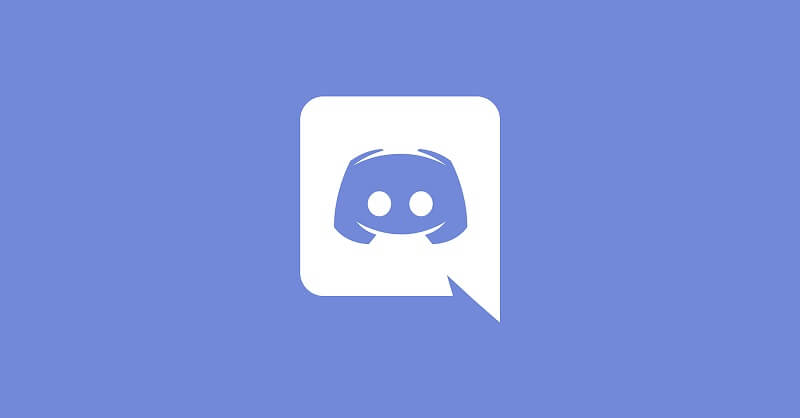 Live streaming too is pretty popular on Discord because it has additional streaming features. Those who want to manage a larger audience always opt for Discord as it helps with better audience management.
Voice changers are also popularly used for Discord mainly because they enhance the overall feel of your live streaming. The popularity of girl voice changers has recently gone up to the sky since gamers are endorsing this platform.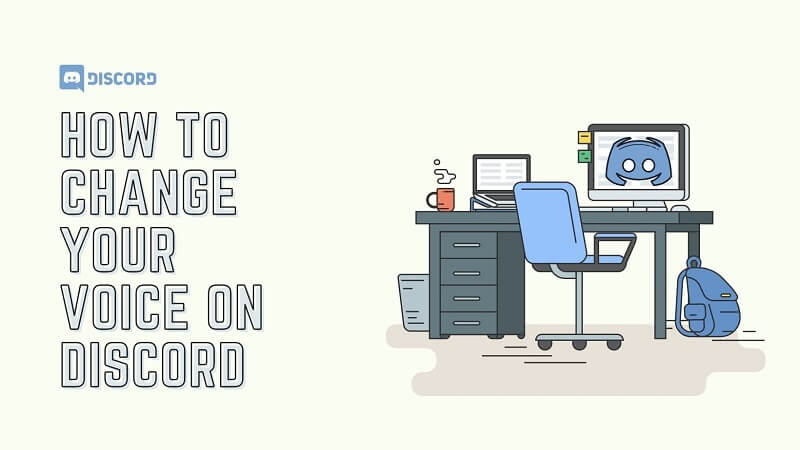 Most people also go for Discord girl voice changer because they want to prank their friends on Discord and not only this, many people find voice changers very entertaining so they happily incorporate them in their live streaming.
Part 2: Which Discord Voice Changer is Excellent?
There are a few voice changers that are perfectly compatible with Discord but most girl voice changer for Discord free are just not good enough for a professional platform. So, we have knit-picked the finest voice changer for you that is not only popular for Discord but is also highly efficient.
iMyFone MagicMic- Real-time Voice Changer
iMyFone MagicMic is the finest Discord voice changer you get mainly because it is made for everything from professional streaming to lighthearted pranking. You can play multiplayer games with this software and also do live broadcasting without any hassle.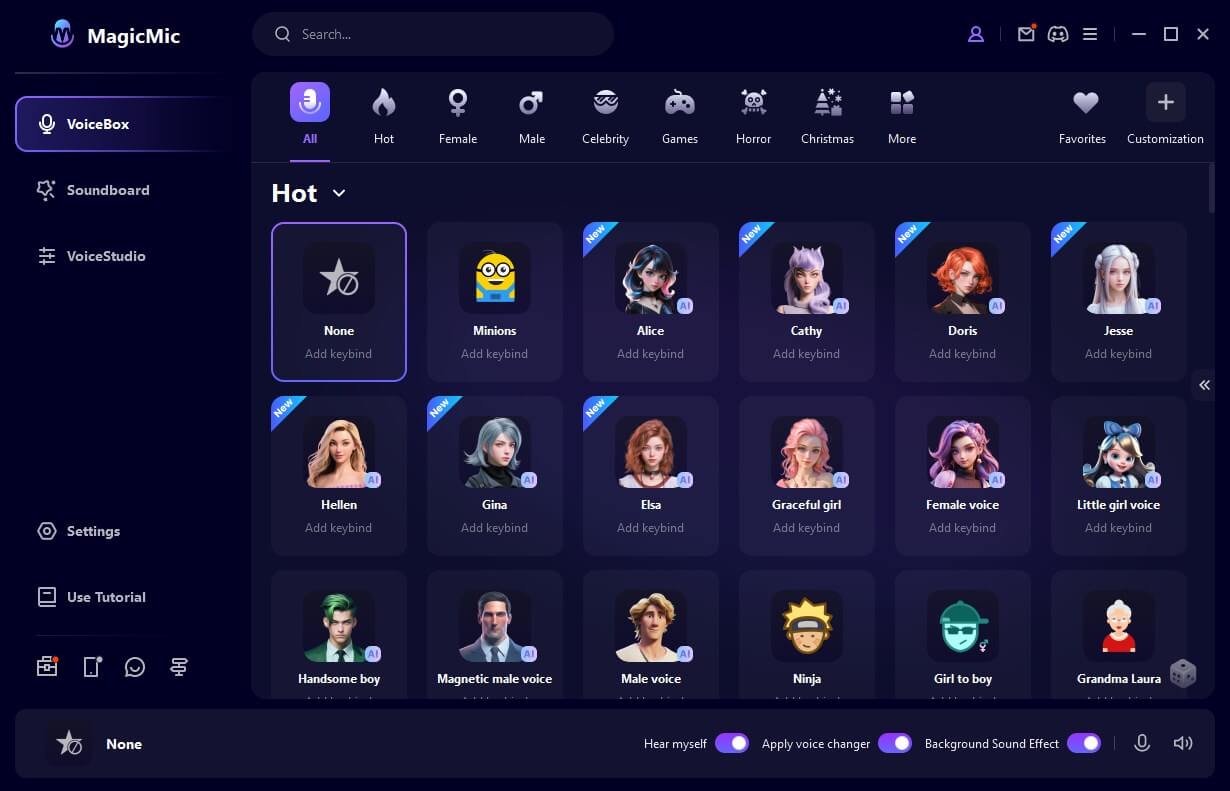 The platform offers you an option of real time voice chat in which you can change your voice while recording the voice. You can also use MagicMic for doing some pranks on your friends by using its girl's voice and most people like to use it for live lectures to sound more professional.
The platform offers voice customization with the help of a fully fledged voice studio and you can also join professional meetings while using this software.
We would highly recommend you to pick MagicMic and here is the reason why:
Reason of Choosing iMyFone MagicMic:
MagicMic is highly compatible and can work with Mac and Windows both.
The software offers a library of more than 100 voice filters,300 sound effects and 150+ voice memes.
Background sounds are also available in voice filters.
You can assign keybinds to any filter or effect you want and add them in your streaming with just one click.
You can download any sound effect online and import it on MagicMic to add to your streaming directly.
Highly compatible with almost all the streaming, gaming and voice chat platforms.
Pros:

It comes with the most voice filters than other voice changer.

It is not only a real-time voice changer that change your voice instantly,but also an audio editor that allows you change the recording voice.

Partly voice filters come with background sounds so that you can change your environment sounds and get more natural voice changing effect.

It supports hotkey control of sounds and voices which ensure you won't be interrupted while gaming.

It comes with VST technology which means you can adjust your voice effects,like pitch and bass voice parameters.

It allows you to customize unique voices and name for it by yourself.
Cons:

It is still a new product on the market and not as well known as other products

A few sound effects named uncorrectly.

The icons of voicememes are the same, sometimes it is difficult to identify.
User Rate: 4.4
Customer Reviews: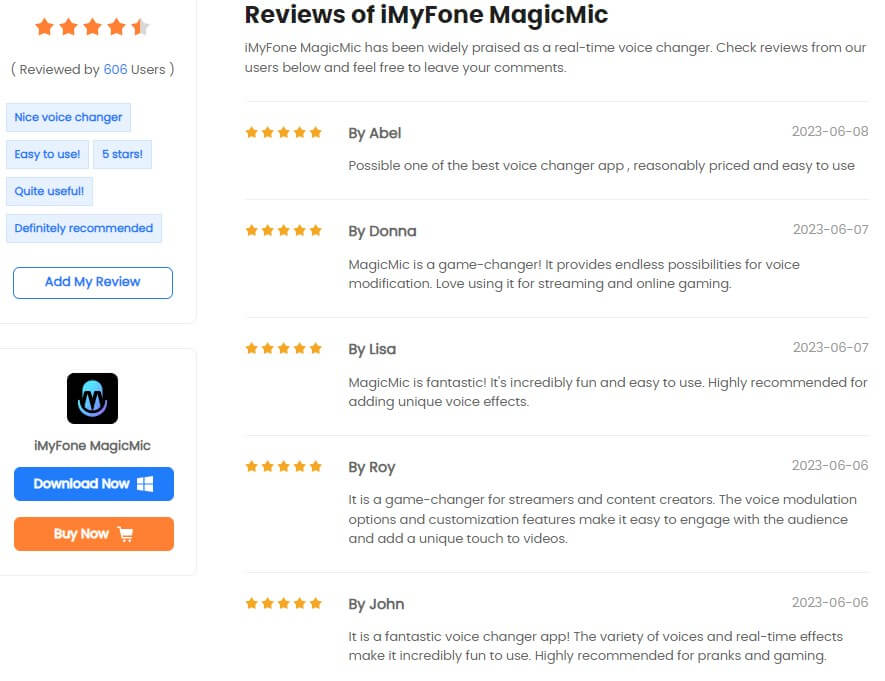 Part 3: How to Change Your Voice on Discord?
Using MagicMic is very easy on Discord. Just follow these steps and MagicMic will start working on Discord in no time.
Step 1: Install MagicMic and launch it on your PC
Step 2: Finish microphone input and headphones output settings on MagicMic.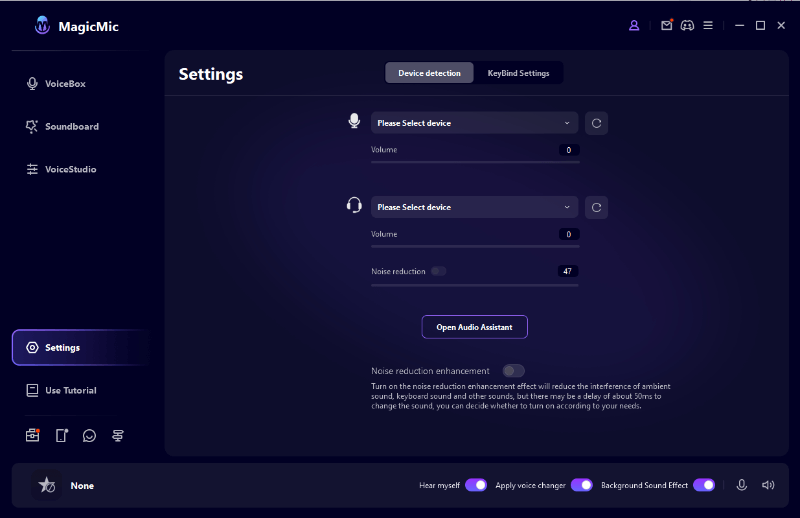 Step 3: Go to Discord and click on the settings icon on the bottom,find the "voice" option in the settings,and set the input device as" Microphone (Voice Changer Virtual Audio Device)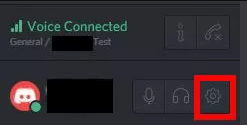 Step 4: Check your microphone that whether it is working or not
Step 5: Click the escape icon and you are good to go
Final Words:
Finding a girl voice changer for Discord is hard but finding the one with a high quality girl sound effect is even harder. Most of them are going to make your PC lag for sure and it is exactly where MagicMic comes to play.
It is easier to use and would not make your streams glitch. Also, MagicMic is a lot more professional so it is specifically designed for platforms like Discord. Make sure to give it a try and be a part of revolutionizing the world of live streaming.