Anime made its debut in the 1960s, A major reason why the genre became so popular is that the storyline and plot twists got people addicted to it, Along with that the unique voices the characters have, and soon the word spread like fire.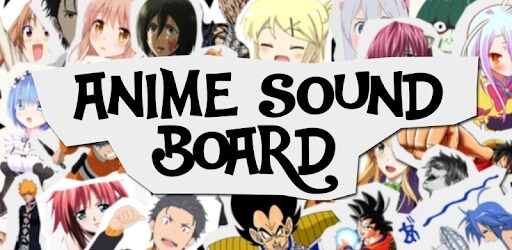 Do you want your voice to sound like the characters in anime? This article is all about anime soundboard, and to get them from iMyFone MagicMic
Part 1: Top 3 Popular Anime SoundBoard Sounds
One of the most famous soundboards of present times: Anime sound effects, stayed within the limit of Japanese culture for decades. Anime fans on the international level had to import VHS tapes from Japan to serve their animation demands.
With time, the licensing extended, and more people started using anime voices. As a result, anime attracted more attention and became famous and prominent. Here are the top 3 most popular anime sound effects!
1) Anime Wow Sound Effect
The Anime Wow Sound Effect is an audio clip where a Japanese woman says, "Wow." Her voice sounds high-pitched. If you have heard Eddy Wally or Owen Wilson, you can already tell what the wow would sound like because it greatly resembles the celebrities' voices. This sound usually portrays cuteness but is also used to illustrate profanity.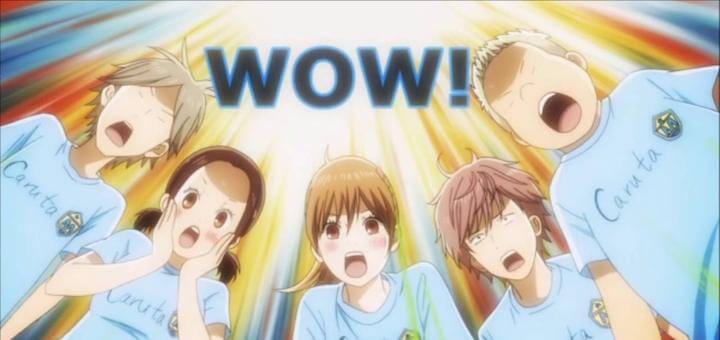 2) Anime Girl Voice
As opposed to the common belief, anime does not portray Asian women. In fact, it aims at depicting extreme beauty, sensitivity, and unrealistic characteristic dimensions. Hearing an anime voice, people automatically imagine it coming from a being with light features, big eyes, a sharp nose, and a pointed chin.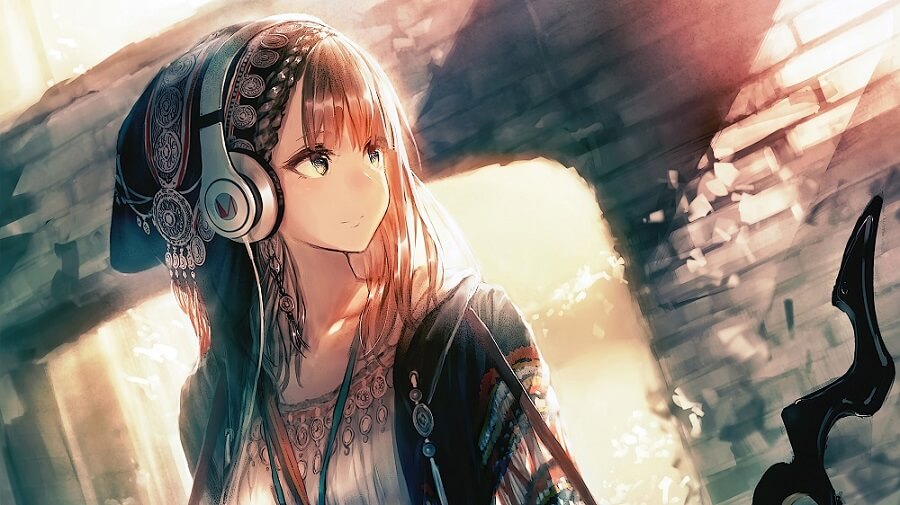 3) Anime Whoo Sound Effect
Anime Whoo Sound Effect is a cute high-pitched voice saying Woo-Hoo. It represents attractiveness, excitement, and cuteness. Though anime voices sound cringy in the real world, they are the best combination for animations.
Producers use it in games, cartoons, comedy projects, etc., to represent victory.
Part 2: 5 Powerful Anime SoundBoard with Anime Voice and Sounds
MagicMic is one of the best anime soundboard applications today. Its one-click voice-changing feature along with 125+ voice filters, like Paimon, gamer girl, enables you can change the voice while playing games, voice chatting, or live streaming.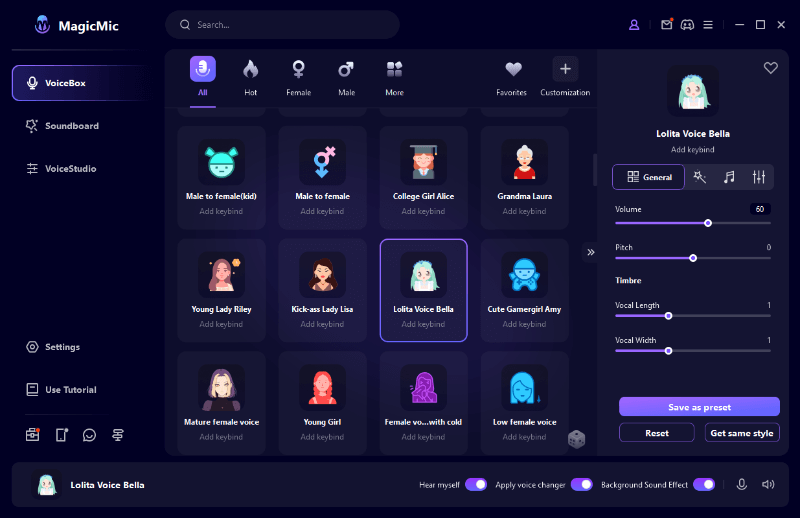 This soundboard lets you use a wide variety of voice changing filters and sounds to add while using Discord and Zoom, Fortnite, Second Life and other online voice chat platforms. Moreover, you will get to use more than 400 sound effects and anime voice memes.
Pros:

MagicMic anime soundboard comes with various anime voice filters, sound effects, and anime voice memes for online voice chat real-time.

It is the best soundboard for pc with the most voices and sounds than other soundboards on the market.

It allows you to create an anime girl voice as your will with offering adjustment sound parameters.

You can control the playback of voice change and sound effects with hotkeys.
Price: There's a free version, and pro version.
Also Read:
Best Female Voice Changer for PC/Online/Mobile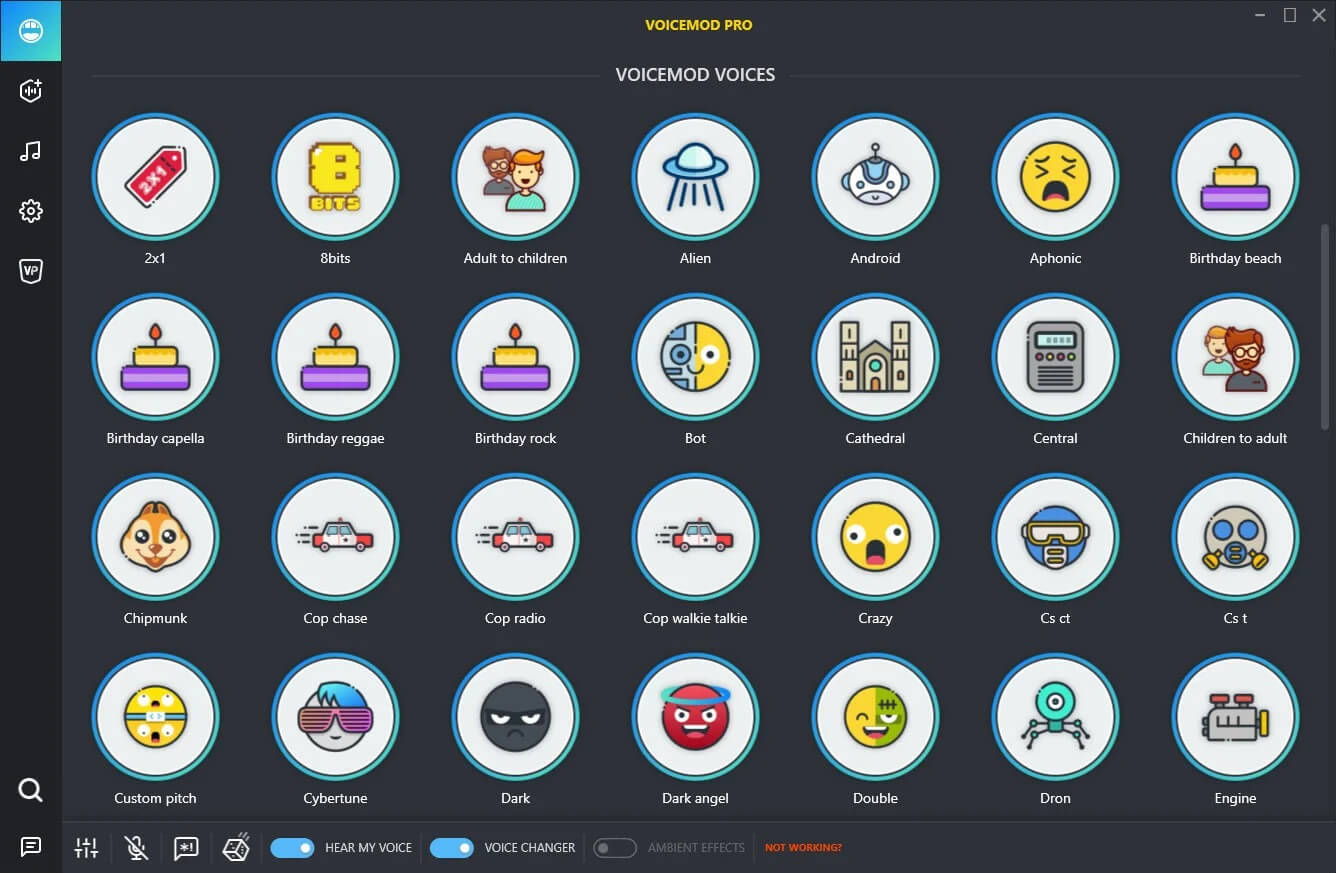 If you want another best name for an anime soundboard, it has to be Voicemod. The Voicemod anime sound changer and voice modification tool lets you add the voice of an anime character while using Discord or Zoom.
Using Voicemod, you will get your personal Seiyu to do voice-overs for your content and live streaming. With VoiceMod Pro, you will get a live voice generator to create audio tracks according to your requirements.
Pros:

VoiceMod provides access to a voice modulator and maker, letting you create sounds of a Japanese girl.

You can also combine different classic anime sounds to create a new one.

Its interface is easy and nice.
Price: The paid version of VoiceMod will cost you $20 for a lifetime license.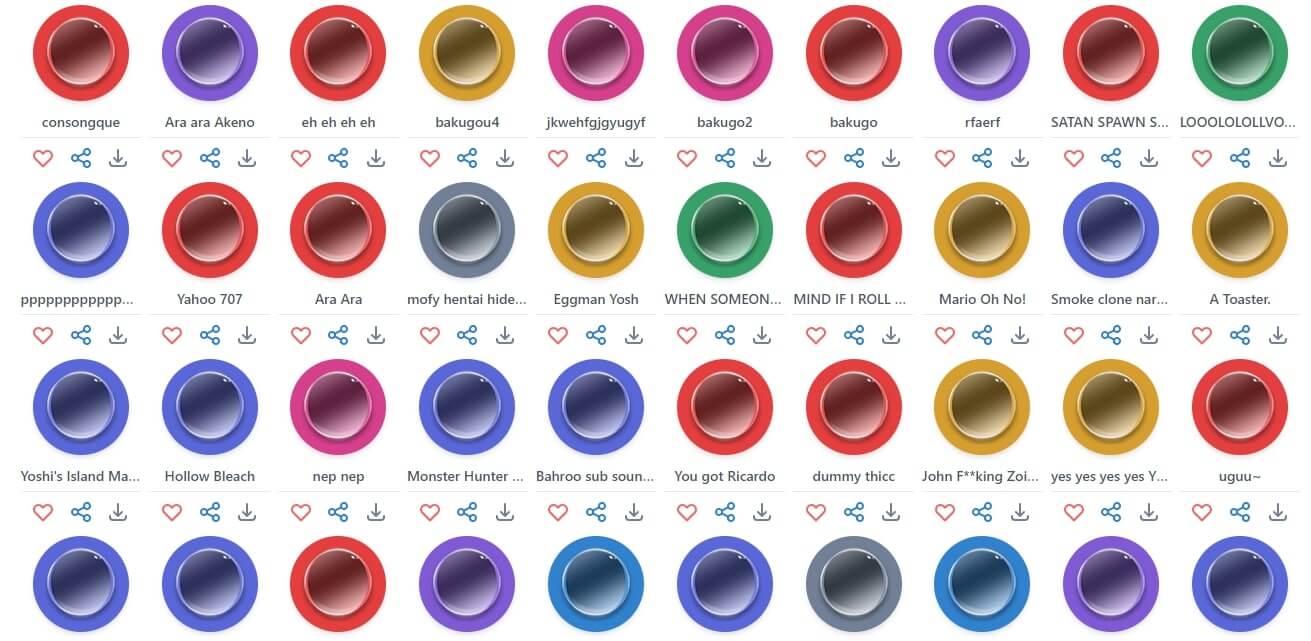 SoundButtons is an online platform with many voices and sound effects ready to download and use for several purposes and different categories. You can download and share sound effects for games, movies, memes, sports, politics, pranks, music, anime, etc.
It is a simple enough online website where you can find the required voice. In the anime category, you will get the voices of Ara Ara Akeno, Bakugo, Ara Ara, nep nep, Toaster, Yoshi, Anone, etc.
Pros:

Easy access to a wide variety of sounds online, which means you don't need to download the software.

All the sounds are available for free and can also be shared on different social media platforms.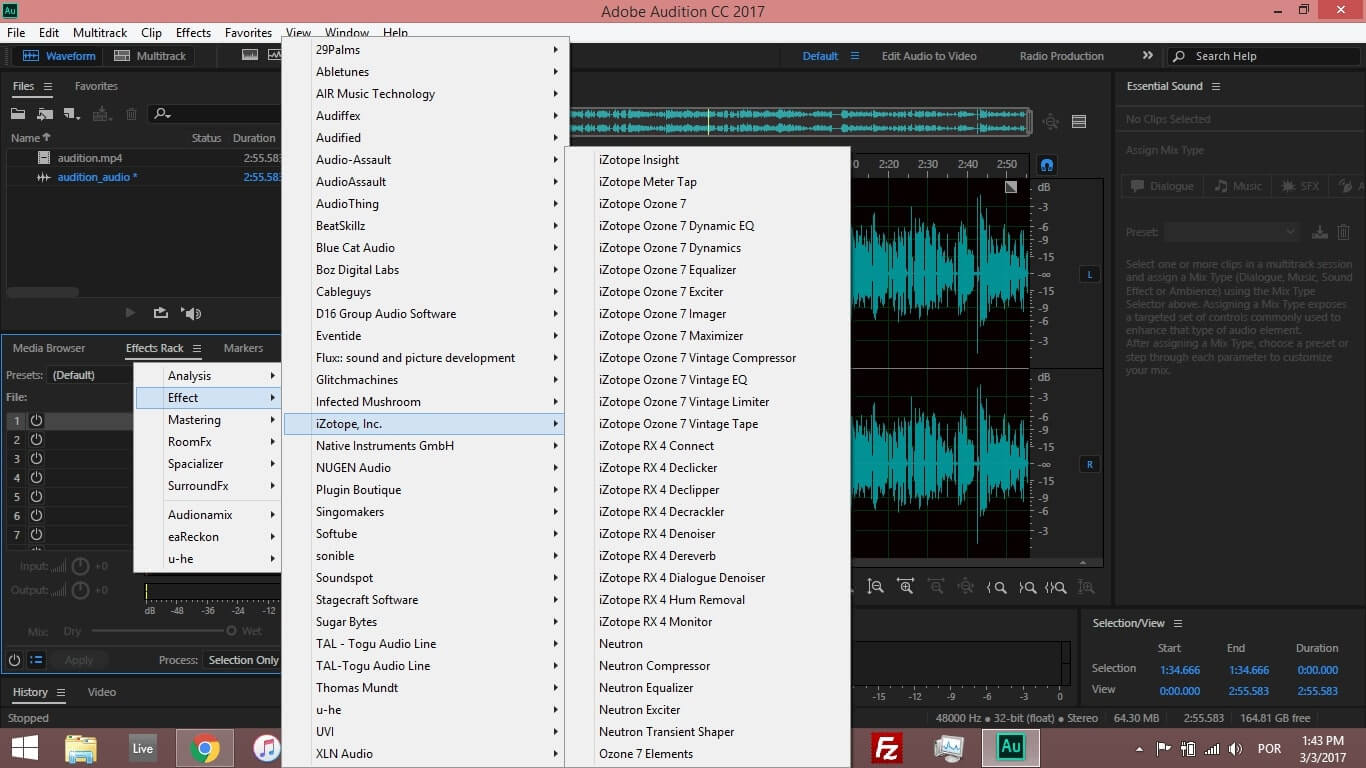 If you want to work with a high-end professional tool, choose Adobe Audition for its professionalism and ability to create sound effects. It's a digital audio workstation with several audio editing options, including changes in the pitch, echo levels, reverb, etc.
More than this, it also has a large library of voice effects ready to be used in your project. You can edit, mix, record, and restore audio files as per your requirements. Adobe Audition's comprehensive toolkit includes multitrack, waveform, and spectral display for sophisticated audio editing.
Pros:

The Essential Sound Panel can be used to create professional-quality audio output.

Adobe Audition has seamless compatibility with almost every Adobe tool and application.
Price: The monthly plan will cost $20.99 per month.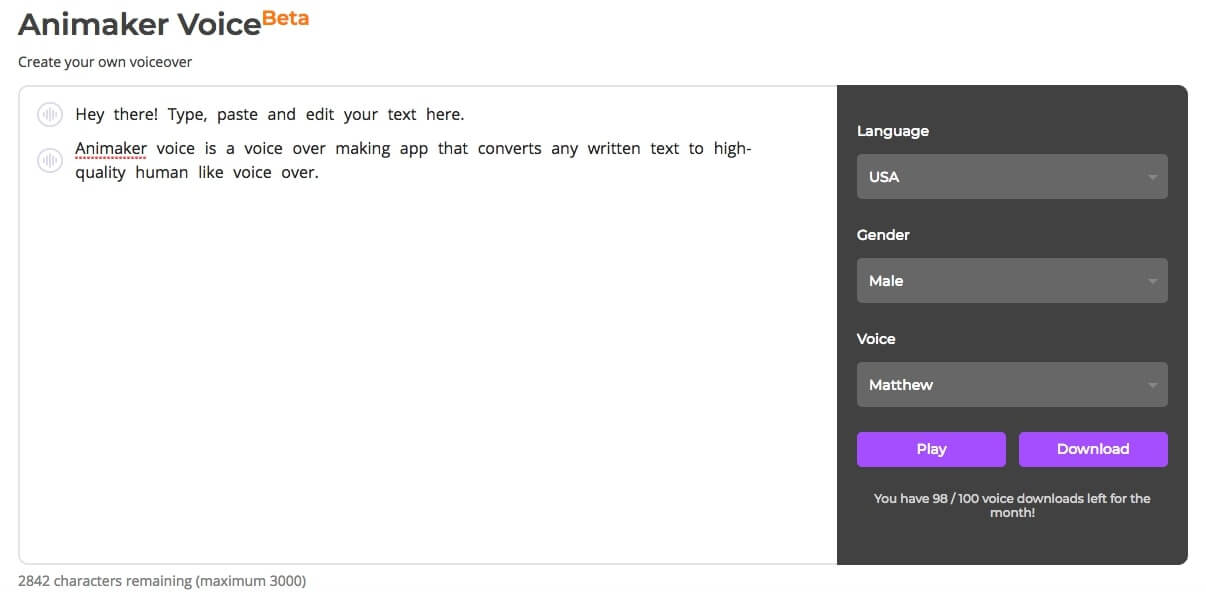 Animaker is your go-to voice changer for human to anime transition and offers advanced voice-changing controls. It also has multilingual voice support and offers audio files that are close to real sounds and voices.
Among its most popular use cases, Animaker has memes, anime, trailers, resumes, marketing YouTube, etc. Within this, you can also include the voices for Discord and Zoom.
Pros:

You can create your own voices on a professional anime soundboard offering immersive controls and functions.

As a voice maker and editor, Animaker is super easy to use.
Price: The Voice Pro version will cost $19 per month, and the Animaker Pro variant will put you back by $49 per month. The Enterprise version has custom pricing, which will be shared by the team according to your requirements.
These are the top five anime soundboard apps for creating, adding, customizing, and editing anime sounds for your audio files. You can choose according to your requirements and features offered by the listed soundboards.
FAQS About Anime Soundboard
Is it legal to use voice changers in Discord or Zoom?
Considering that you want to change voices for public platforms like Zoom or Discord, the question of legality arises. But rest assured that it is legal and safe to use an anime soundboard for changing the voice.
How to Choose the Best Anime soundboard?
Choosing the anime soundboard for your project depends on your requirements. Not every soundboard will offer the same anime voices. While the anime voices of a girl or boy are familiar, you need first to check what the software or online platform has to offer. If you find the relevant voices, choose that software. In addition to this, also check whether you can edit or customize the voices further.
Can I Record my Voice and convert it to an anime character?
Yes, some anime soundboards have functions to let you edit and customize any other voice. For this, you need to record the voice, upload it to the software, and look for the conversion feature.
Can I Record my Voice and convert it to an anime character?
Television production houses get animations done on a low budget. It is also not a long and time-taking project. The audio part of almost all animation projects is done using already available sound effect templates. Of course, there can be a few times when they have to record a brand-new anime sound effect using engineering and physical techniques. But most of the time, they go to the sound effect libraries.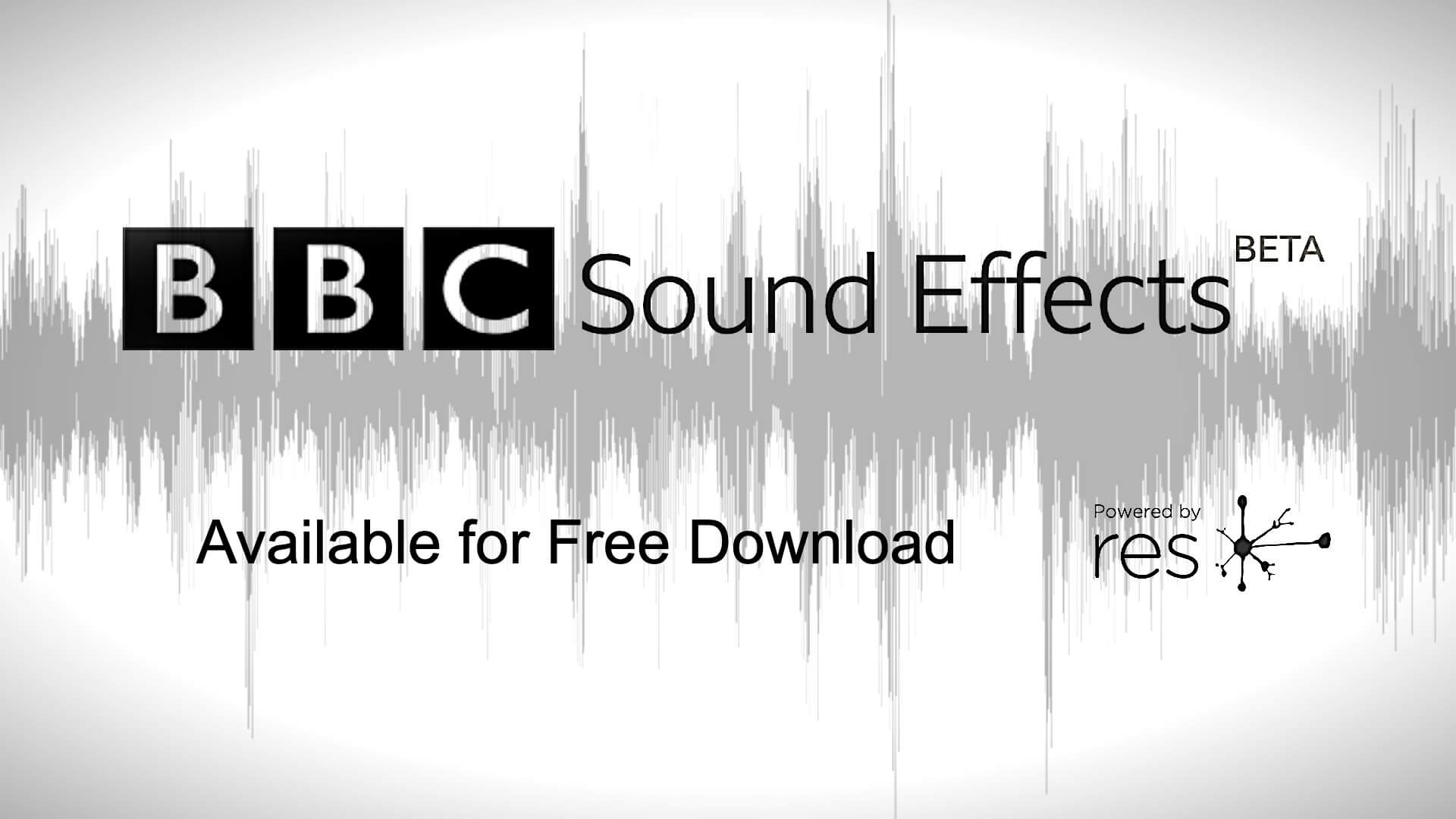 Also Read Which is The Best Free Soundboard for Streaming 2022?
Conclusion
Comedy, cartoons, animations, games, etc., are incomplete without anime soundboard sounds. Nothing would be more suitable than an anime girl's voice whenever you have to send a message across in a cute and beautiful voice. The best software offering you a top-notch voice-changing experience is MagicMic anime soundboard.
This app will find numerous soundboards, an editing studio, and various user-friendly options and features such as a real-time voice changer. Choose this software and complete your animation projects with precise sound effects.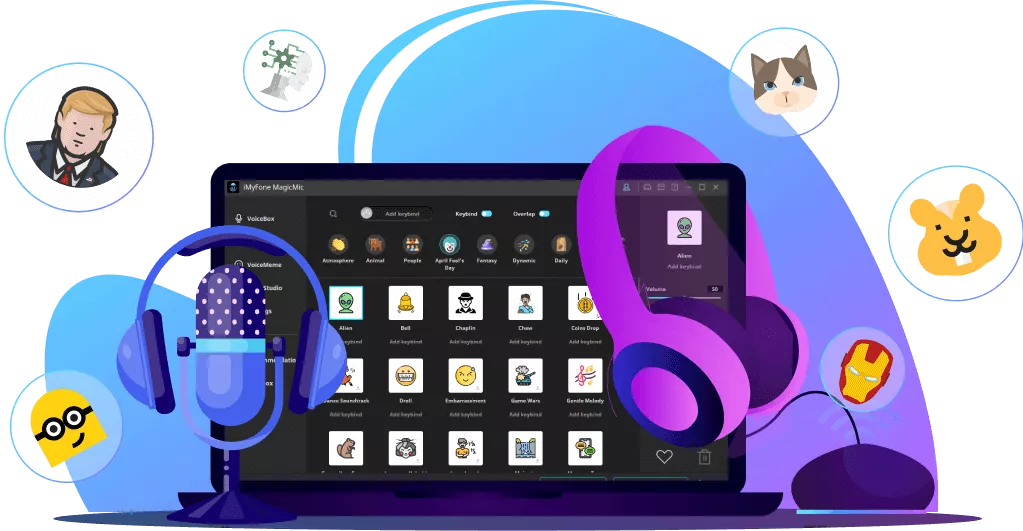 125+ Voice effects for one-click voice changing in real-time.
Huge library with 400+ Voice Effects and 150+ Voice Memes.
Sound emulator in games, live, chatting, online classes, and more.
Voice recording and audio voice changing is supported.
Voice studio lets you create any voice you like.