Anime made its debut in the 1960s, A major reason why the genre became so popular is because of the storyline and plot twists got people addicted to it, Along with that the unique voices the characters have, and soon the word spread like fire.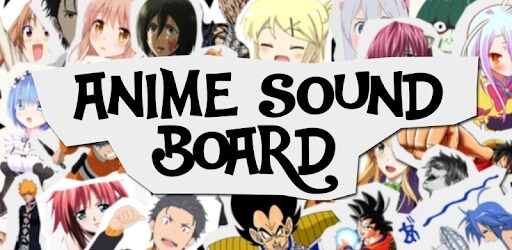 Do you want your voice to sound like the characters in anime? This article is all about anime soundboard, and to get them from iMyFone MagicMic
Part 1: Top 3 Popular Anime SoundBoard
One of the most famous soundboards of present times: Anime sound effects, stayed within the limit of Japanese culture for decades. Anime fans on the international level had to import VHS tapes from Japan to serve their animation demands.
With time, the licensing extended, and more people started using anime voices. As a result, anime attracted more attention and became famous and prominent. Here are the top 3 most popular anime sound effects!
1) Anime Wow Sound Effect
The Anime Wow Sound Effect is an audio clip where a Japanese woman says, "Wow." Her voice sounds high-pitched. If you have heard Eddy Wally or Owen Wilson, you can already tell what the wow would sound like because it greatly resembles the celebrities' voices. This sound usually portrays cuteness but is also used to illustrate profanity.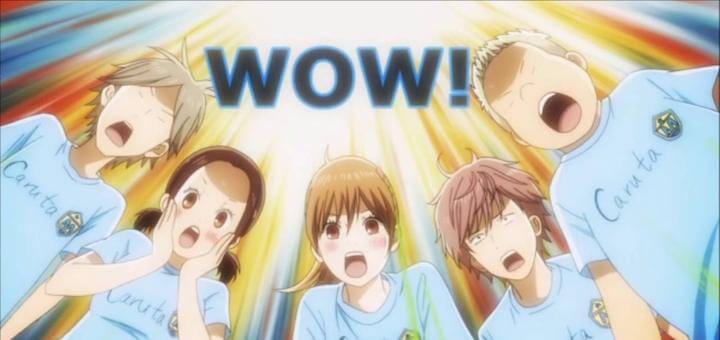 2) Anime Girl Voice
As opposed to the common belief, anime does not portray Asian women. In fact, it aims at depicting extreme beauty, sensitivity, and unrealistic characteristic dimensions. Hearing an anime voice, people automatically imagine it coming from a being with light features, big eyes, a sharp nose, and a pointed chin.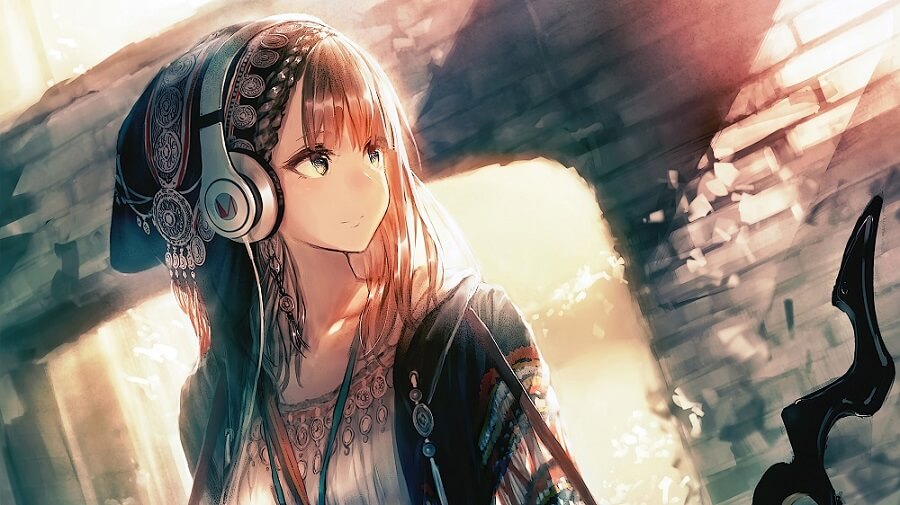 3) Anime Whoo Sound Effect
Anime Whoo Sound Effect is a cute high-pitched voice saying Woo-Hoo. It represents attractiveness, excitement, and cuteness. Though anime voices sound cringy in the real world, they are the best combination for animations.
Producers use it in games, cartoons, comedy projects, etc., to represent victory.
Part 2: All These Anime Soundboard Could be Found in iMyFone MagicMic!
Suppose you are wondering how to do an anime girl voice. iMyFone MagicMic provides you with a precisely crafted and finely designed set of anime sound effects. All these effects are available in high quality. This anime voice changer has designed them with subtlety and precision. Listening to each will remind you of the iconic and widely known Japanese animations.
In the huge variety of sound effects, you can choose anime girl voice or apply anime voice changer in real-time to any app. MagicMic anime library is suitable for all your production projects relevant to anime or other cartoons or series.
1) Voice Studio to Keep Your Creativity Alive
Despite the availability of ready-to-use templates, some users prefer creating something of their own. The reason might be their wild imagination, which does not let them get satisfied easily. iMyFone MagicMic is a perfect stop for such producers and content creators.
Learn more in this video!⬇⬇⬇
It has an editing studio to import new audios and edit them as per your demands. The various features and options will allow you to experiment and play around with interesting final products. Any sound effects freak will get engrossed in the MagicMic studio.
2) Numerous Effects and Filters, Available in a Compatible Software
iMyFone MagicMic has all sound effects and filters created in detail using organic sound sources and various synthesizers. After going through multiple steps to polish them, the finely processed audios are available widely. There are about 300 sound effects and 48 filters.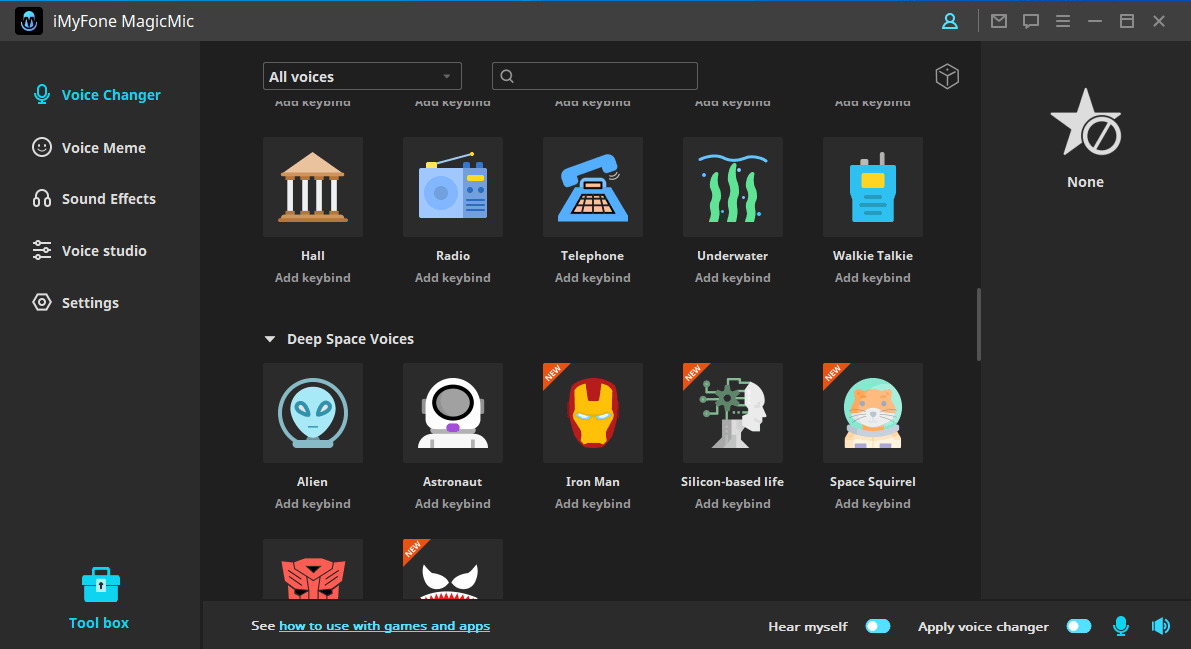 You can use them in either real-time or during recordings. All you need is a high-end microphone, and you are good to ace the voice-changing experience. Once you start using MagicMic, this software will become your go-to. Thanks to its user-friendly interface and intuitive options.
As of yet, it is available for Windows only, with the Mac iOS version coming soon.
3) A Huge Variety in Themes of Soundboards
With the numerous effects and filters, you can create your own set of audios in MagicMic. Since the variety is huge, defining each soundboard's theme is also possible. The keybind section displays all your soundboards.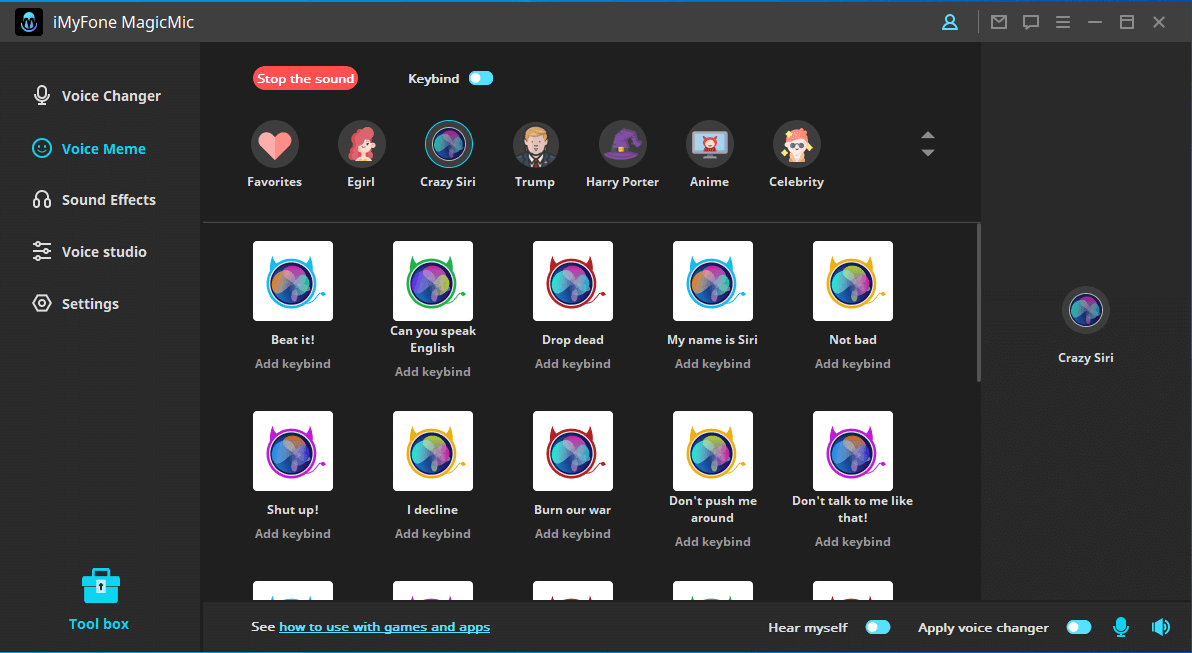 You can make one collection for your games, one for your favorite effects, and so on. You can access all the effects present in the Keybind with only one click while using an app.
Part 3: Where Do Anime Soundboard Come From?
Television production houses get animations done at a low budget. It is also not a long and time-taking project. The audio part of almost all animation projects is done using already available sound effect templates. Of course, there can be a few times when they have to record a brand-new anime sound effect using engineering and physical techniques. But most of the time, they go to the sound effect libraries.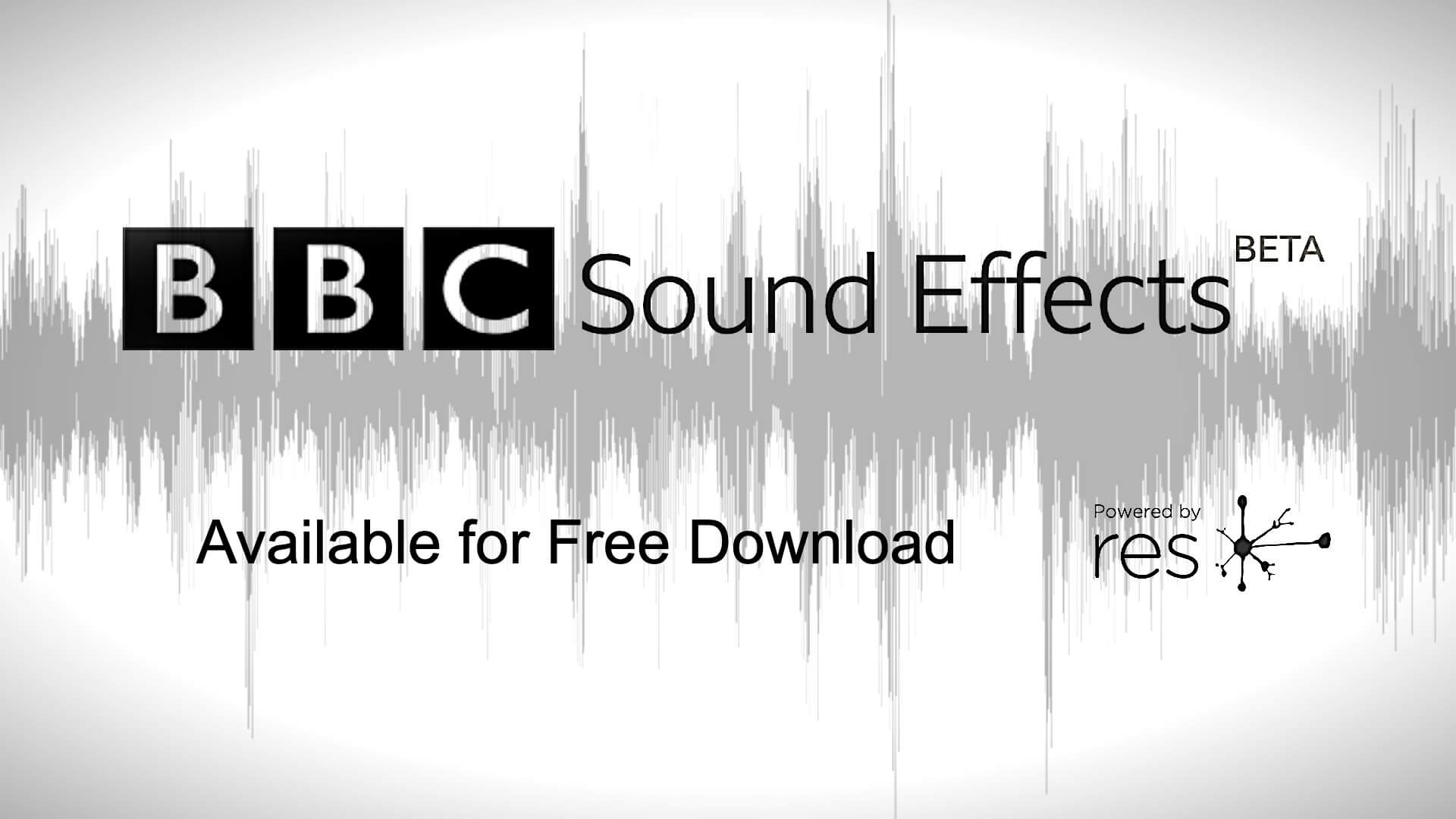 Many years ago, when anime was not a hyped thing, engineers used to record a dedicated anime sound for their projects practically. With time, more studios stepped into this world and started creating anime sound effects for a living. In the presence of royalty-free sound templates, the trend of making one's library dimmed. Radio items, dramas, movies, comedy projects are now covered using the pre-existing libraries. Now, anime sound effects are available at various speeds and various speeds.
Also Read
Which is The Best Free Soundboard for Streaming 2022?
Return to Hogwarts with the Help of Voice Changer!
Conclusion
Comedy, cartoons, animations, games, etc., are incomplete without anime sound effects. Nothing would be more suitable than an anime girl voice whenever you have to send a message across in a cute and beautiful voice. The best software offering you a top-notch voice-changing experience is iMyFone MagicMic.
This app will find numerous soundboards, an editing studio, and various user-friendly options and features such as real-time voice changer, etc. Choose this software and complete your animation projects with precise sound effects.