In this article, we explore the exciting world of Madonna AI singing and how you can transform your voice into the iconic sound of Madonna using the advanced Madonna Voice Changer. Discover the power of AI technology and unleash your inner pop star.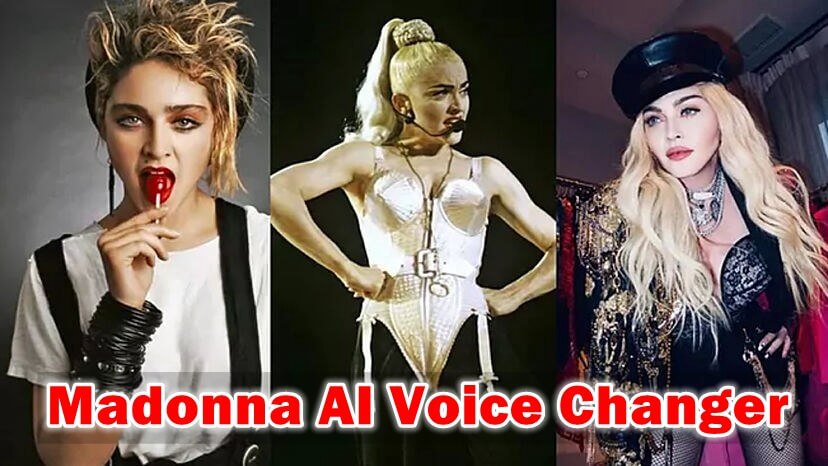 Part 1: Who is Madonna?
Madonna, known as the "Queen of Pop," is a legendary American singer, songwriter, and actress. With a career spanning decades, Madonna has continually reinvented herself and pushed artistic boundaries in music, incorporating social, political, and religious themes. She is celebrated for her versatility, chart-topping hits like "Like a Virgin" and "Vogue," and iconic performances.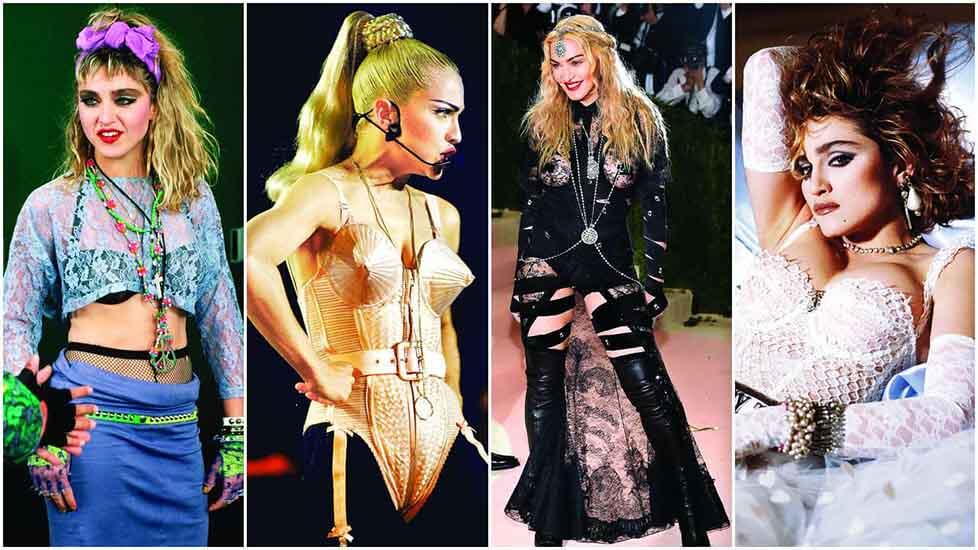 Madonna's influence extends beyond music, with successful ventures in film, fashion, and philanthropy. As the best-selling female recording artist of all time, she has sold over 300 million records worldwide and holds numerous records in various countries. Madonna's impact on pop culture and her status as a cultural icon have solidified her position as one of the greatest artists of all time.Now, with the Madonna Voice Changer, you can step into her shoes and sing like the queen of pop herself.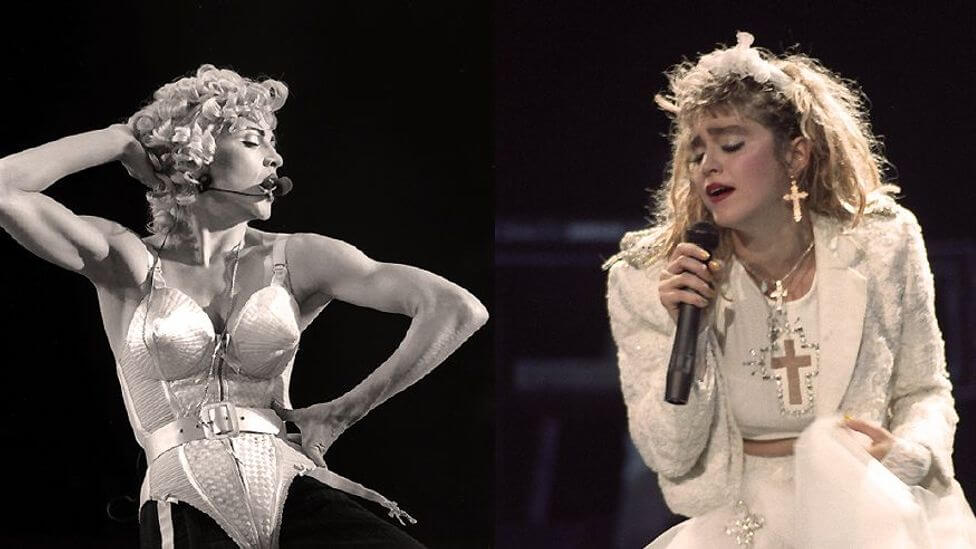 Part 2:How to Generate Madonna AI Voice with Madonna Voice Changer?
Unleash the power of Madonna's mesmerizing voice with MagicMic. Transform your own voice into the iconic Madonna sound using the revolutionary Madonna AI Voice Changer. Download the app and choose the Madonna voice option to embark on an unforgettable vocal journey.
Record voice-overs, narrate videos, create captivating TikTok content, and engage in live conversations with your personalized Madonna voice. Experience the thrill of transforming your voice into the mesmerizing sound of Madonna with the Madonna Voice Changer.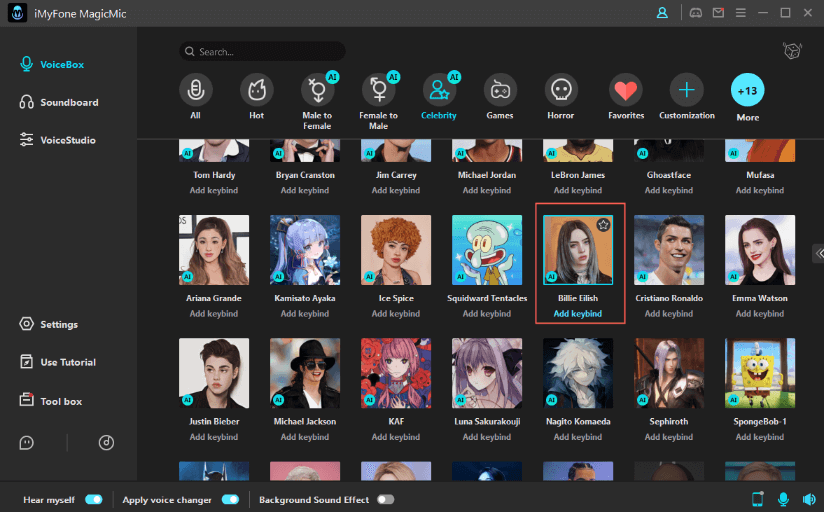 Experience the key features of MagicMic
Madonna AI Voice

:
Explore a vast collection of over 225 mesmerizing voice filters, including Madonna, Blackpink Lisa, Jennie, Taylor Swift, Katy Perry, Britney Spears, Dua Lipa,Drake, Kanye, and more. Instantly transform your voice with incredible effects.

Enjoy 400+ voice effects and 200+voice memes for endless creative possibilities.

Immerse yourself in enhanced audio with the immersive sound emulator.

Effortlessly record and customize your voice with ease.

Create unique voices with the one-click Voice Custom feature.

Indulge in limitless entertainment with the versatile voice-changing capabilities.
So if you want to use MagicMic to convert your voice into Madonnavoice, follow these simple steps.
Step 1: Launch iMyFone MagicMic
Step 2: Select the input and output electronics for this fantastic voice generator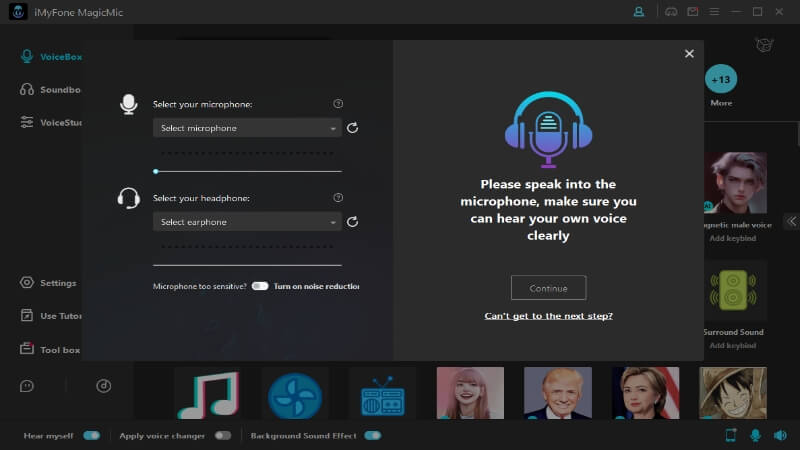 Step 3: Select the Voice-Changing Effect that you ike.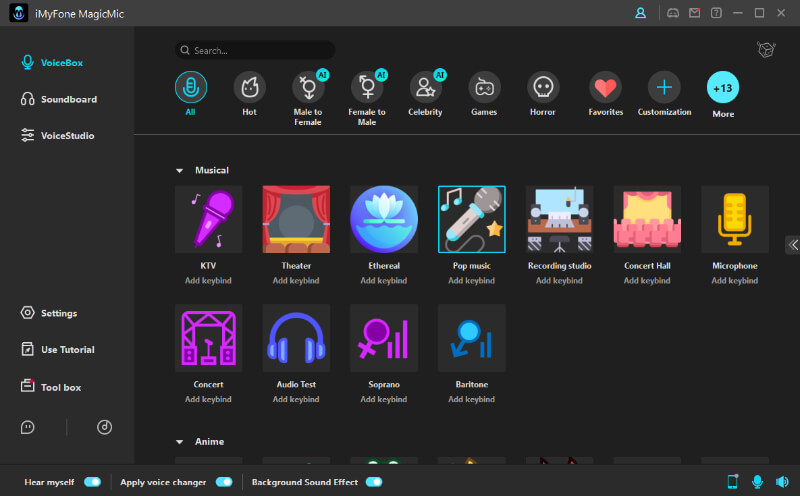 Watch the Video Below to Know More About Madonna
Voice Changer
Also Read:
Blackpink Lisa Voice Changer>>
Part 3: FAQs about Madonna AI Voice Changer
1.What is the best Blackpink Madonna Voice Changer ?
For devoted Madonna fans, YouTube creators, and vloggers, having a real-time AI voice changer is crucial for achieving outstanding results.
MagicMic is a cutting-edge tool that caters specifically to Madonna enthusiasts. With its user-friendly interface and extensive range of effects, MagicMic streamlines the process of creating captivating voiceovers, making it an invaluable asset for your creative pursuits.
2.How Old is Madonna?
Madonna was born on August 16, 1958. She is currently 65 years old.
3. Why Everyone Freaked Out About Madonna's Face at the Grammys 2023?
Madonna is a multifaceted icon who means different things to different people. When she appeared at the Grammys with a transformed face, opinions flooded social media. While she anticipated controversy, the audience was ready for a different kind.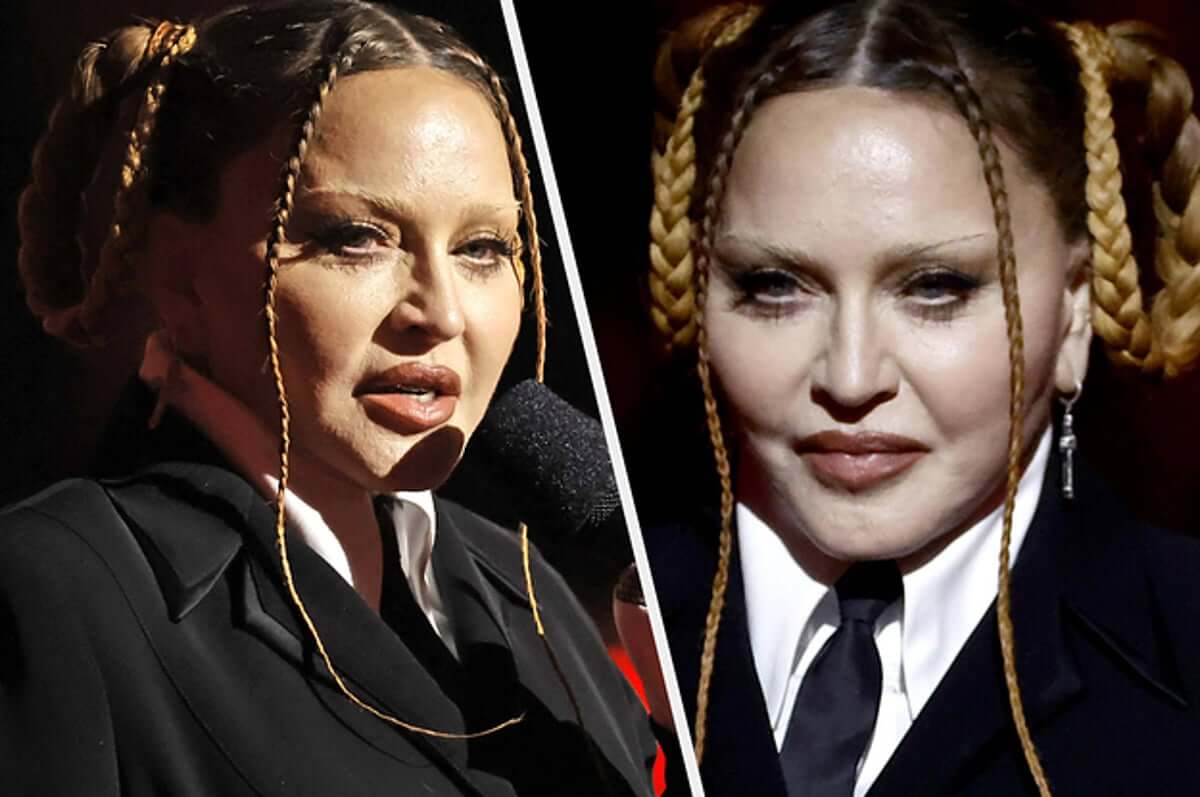 Conclusion
Take your content to new heights with the unmatched Madonna AI Voice Changer.iMyFone MagicMic offers a wide selection of voice skins, real-time modulation, and voices of renowned singers and actors. Experience the power of Madonna AI Voice today.Try it out today!(use MagicMic)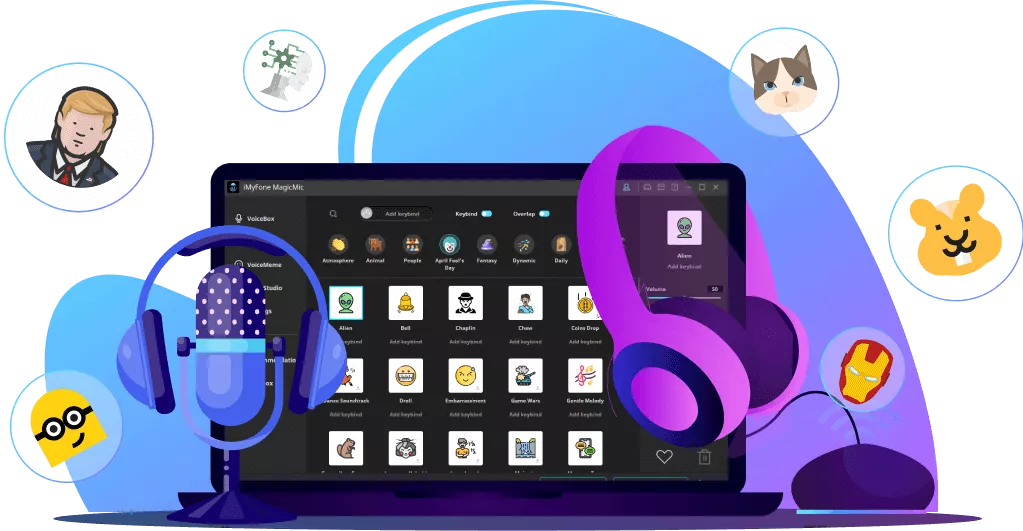 225+ Voice effects for one-click voice changing in real-time.
Huge library with 600+ Voice Effects and 200+ Voice Memes.
Sound emulator in games, live, chatting, online classes, and more.
Voice recording and audio voice changing is supported.
Voice studio lets you create any voice you like.