Adele's voice is an undeniable force in the world of pop music, renowned for its emotive power, technical honed skill, and undeniable charisma. Aspiring fans of the iconic star can now use AI voice technology to replicate Adele's sound with specialized voice changers and AI voice generators. Unlock the potential of AI and let Adele voice reach distant lips and hearts!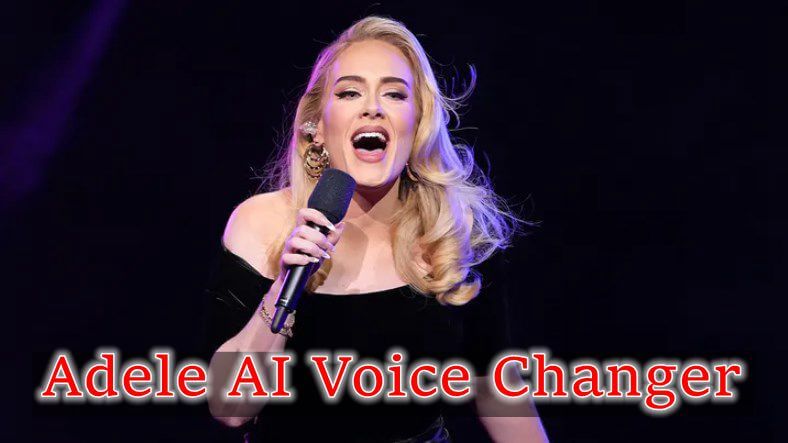 Part 1: Who is Adele and Why Her Voice is So Special?
Adele (born 5 May 1988) is an English singer-songwriter, who has achieved global success with over 100 million records sold worldwide. Holding a grand total of 16 Grammys, Adele is tied as the fourth most awarded woman in history. After receiving her first award in 2009 for Best New Artist and Best Female Pop Vocal Performance for "Chasing Pavements", Adele won five awards in 2017 for her album 25 and song "Hello". Her astounding success continues to bring her recognition and applause.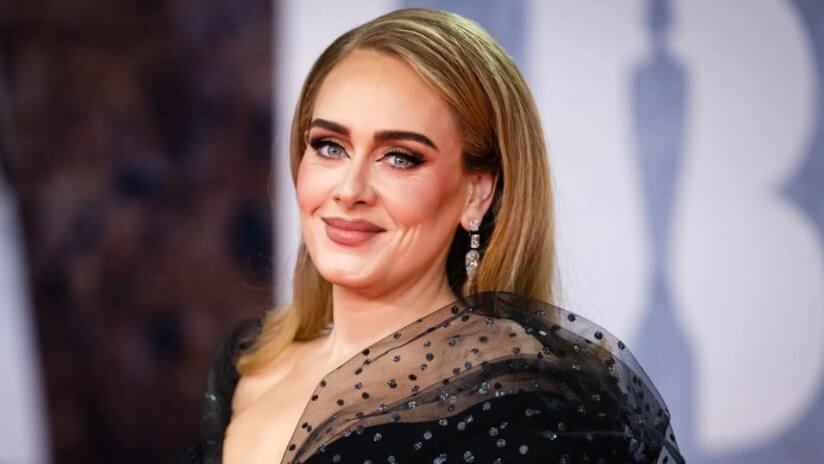 Adele's voice is renowned for its powerful mid-range to its edgy tone, showing fragility in her breathy head voice and a great strength in her chest. In the higher reaches of her singing, Adele sometimes exhibits a unique quality of "vocal fry" that conveys a range of emotions. Adele's music has become legendary, a touching blend of Soul and Blues with intensely subjective lyrics, all delivered with passionate emotion in her raw, heartfelt singing, setting the lyrics as the most important aspect of her vocal expression.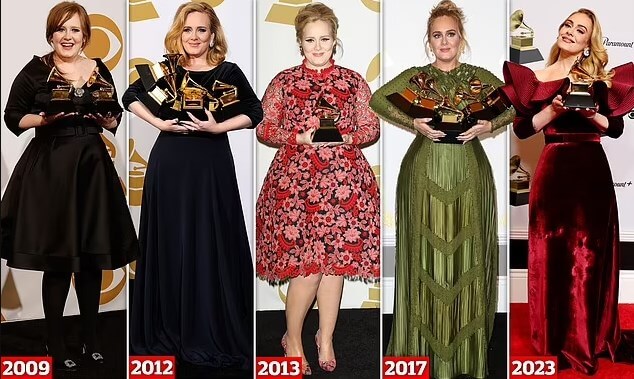 Part 2: The Best Adele AI Voice Changer That You Can Try
Ever dreamed of channeling your inner Adele? With the right voice changer, you can make that dream a reality! Introducing MagicMic, the most advanced Adele AI voice changer on the market. Unlock the potential of AI and access the signature sound of Adele voice in a few simple clicks! Transform your voice into Adele's with MagicMic.
MagicMic is a convenient, user-friendly voice changer that enables you to transform your voice in real-time. Offering a vast range of voice effects, it even lets you sound like Adele herself. Harmonize to Adele's biggest hits or even craft your own original content - all made possible with the powerful MagicMic!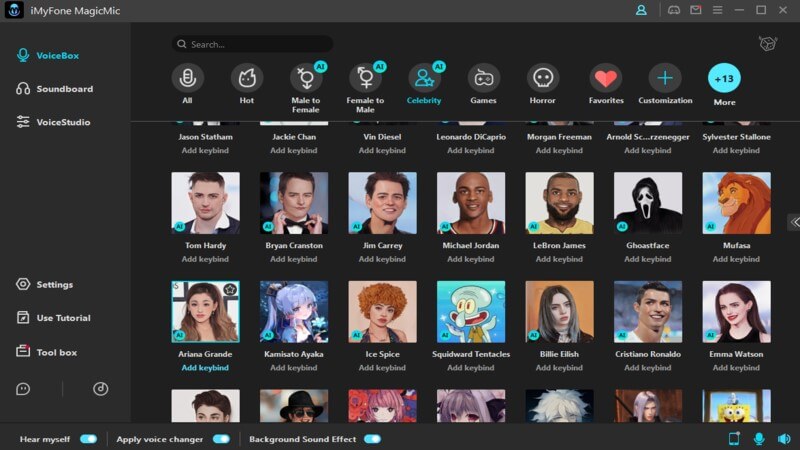 Key features of MagicMic
Adele AI Voice Changer
Transform your voice in real-time with access to over 160 voice effects and 400+ voice effects & 150+ memes.

Choose from a variety of famous voices, from Donald Trump to Morgan Freeman, plus design your own custom voice with the voice studio feature.

Create voice-changing effects for audio recordings with the advanced sound emulator.
Use the "Adele AI voice" feature to replicate the vocal characteristics and style of Adele.
Adjust the pitch and timbre of your voice with the custom voice generator.

Enjoy seamless integration with live streaming and chatting platforms.

Elevate your content with the best AI voice changer on the market.

Use the AI recognition technology to analyze and mimic Adele's voice.

Have access to an array of voice effects ranging from male to female, cartoon, and robot.

Let your creativity flow and craft the perfect sound with MagicMic.
Pros:

Offers a wide range of voice and sound effects for users to explore.

Compatible with popular gaming platforms like PUBG and others.

Easy to use and customizable user interface.

Intuitive interface allows for easy adjustment of effects and adding of new ones.

Real-time voice modulation capabilities during voice chats, gaming, and streaming.
Cons:

Still relatively new and not yet widely recognized.
Watch the Video Below To Know More About Adele AI Voice Changer
Part 3:Other Adele AI Voice Generators for PC
VoxBox is an AI voice generator of extraordinary capability. Supporting over 46 languages, 100 accents and 3200+ human voices, it also allows users to replicate the iconic Adele Voice. Unlock the power of AI and emulate any voice you desire with VoxBox!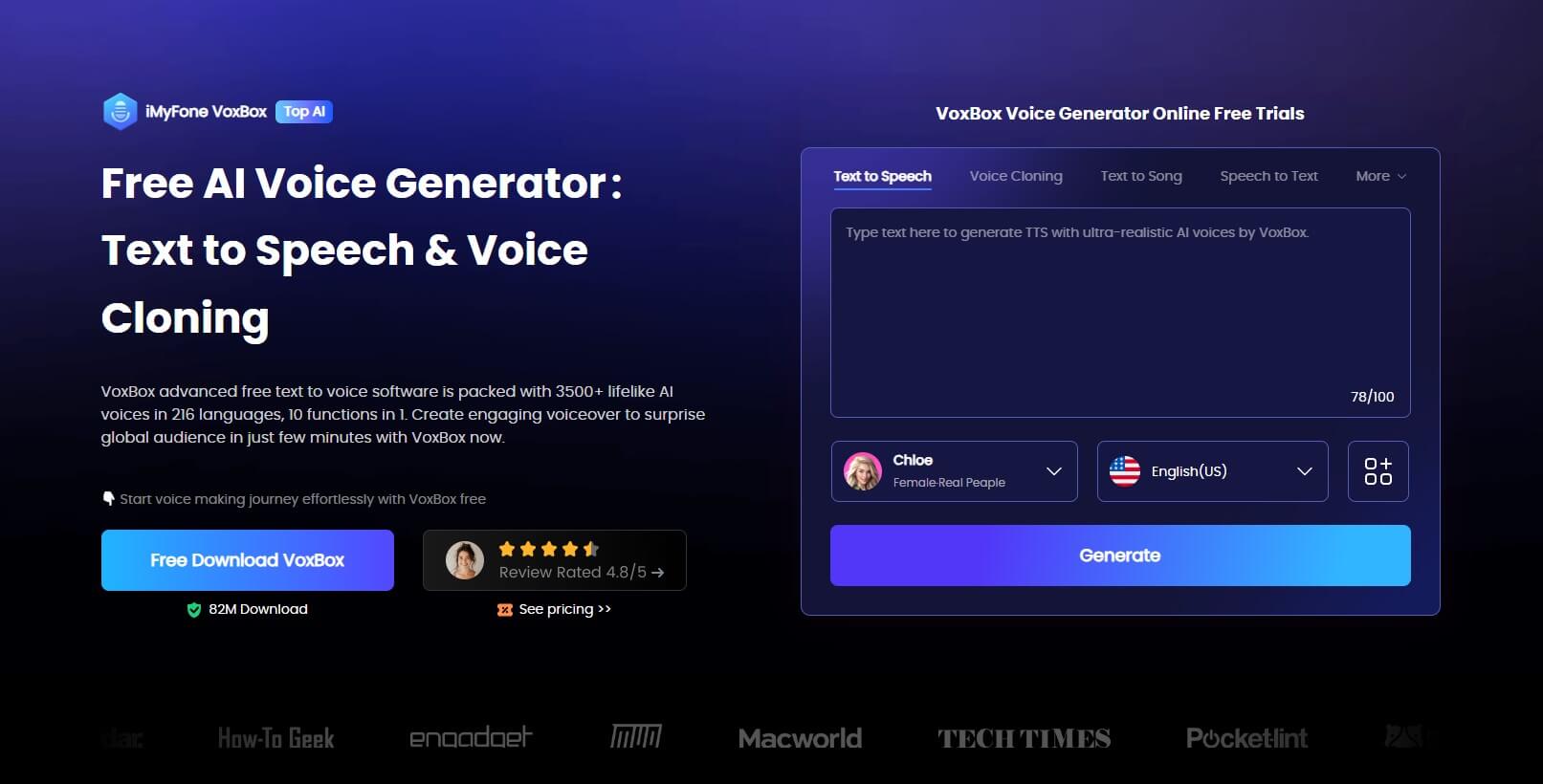 Pros:

Supports 3200+ voices and 46+ languages for dubbing.

Adjustable pitch, volume, speed, emphasis, and pauses for personalization.

More than just an AI Voice Generator, VoxBox includes additional features.

Easy to use with high-quality audio playback.

Compatible for both PC and mobile.
Cons:

Requires installation of the program.
Part 4: FAQs about Adele AI Voice
What is Adele AI Voice or Adele voice changer?
Adele AI Voice, or Adele Voice Changer, is a state-of-the-art software or application that allows users to modify their voice to sound like the iconic singer and songwriter Adele. Create the perfect vocal sound and let your creativity run wild with Adele AI Voice!
How does the Adele voice changer work?
The AI Adele Voice Changer is powered by sophisticated algorithms and digital signal processing techniques to accurately replicate Adele's unique singing. By precisely adjusting the pitch, tone, and other features of the user's voice, it enables them to achieve a more realistic simulation of Adele's musical sound. Unleash the power of AI and discover the world of Adele's singing with the AI Adele Voice Changer!
Is it legal to use the Adele voice changer?
Using the Adele Voice Changer for personal entertainment purposes is perfectly legal. However, it is important to be mindful of copyright restrictions and to not use the modified voice commercially without obtaining the proper permissions from the relevant parties.
Are there any free Adele voice changers available?
It is possible to find some free Adele Voice Changers online, however, their features are usually limited, and the sound quality is lower. To experience a more realistic and high-quality AI singing experience, it is worth investing in a paid Adele Voice Changer.
What are the best Adele songs?
The best Adele songs include "Someone Like You," "Rolling in the Deep," "Hello," "Set Fire to the Rain," "Skyfall," and "Make You Feel My Love."
Final words
In summary, if you're looking for a way to spice up your content creation or just have some fun, the availability of Adele AI Voice technology provides endless possibilities. From iMyFone MagicMic to other Adele Voice Changers, you can easily replicate the iconic sound and vocal range of Adele. So, why not give it a shot and see what kind of magic you can create? Unleash that inner Adele and let your voice be heard!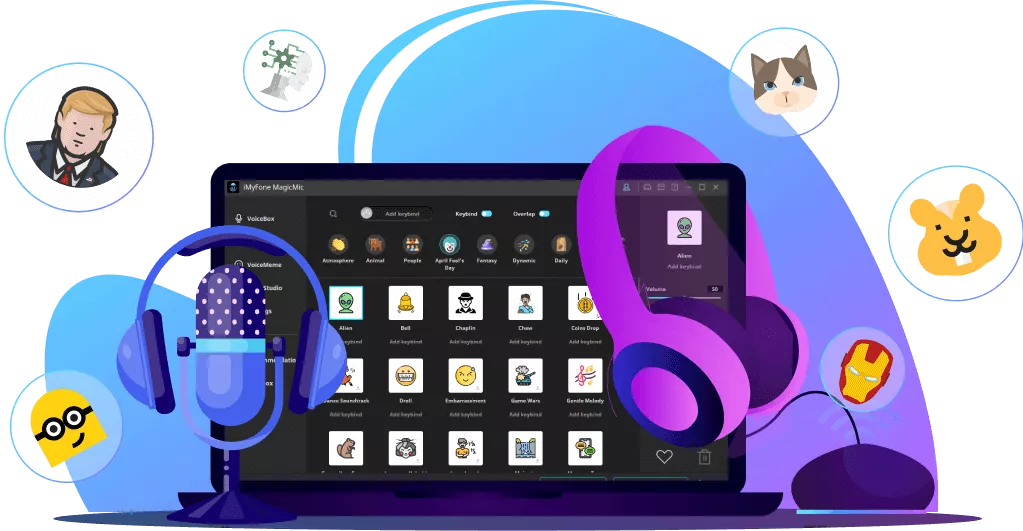 125+ Voice effects for one-click voice changing in real-time.
Huge library with 400+ Voice Effects and 150+ Voice Memes.
Sound emulator in games, live, chatting, online classes, and more.
Voice recording and audio voice changing is supported.
Voice studio lets you create any voice you like.