Step into the epic world of the Mandalorian, where futuristic technology and timeless storytelling collide. Among the many elements that contribute to its immersive experience, the Mandalorian voice changer and sound effects stand out as key factors in creating an authentic and captivating atmosphere.
In this article, we delve into the fascinating realm of the Mandalorian voice changer, exploring its impact on fan engagement and the role it plays in bringing the iconic Star Wars series to life. Get ready to unlock the secrets of the Mandalorian sound effects and embark on an unforgettable audio journey through this remarkable space opera.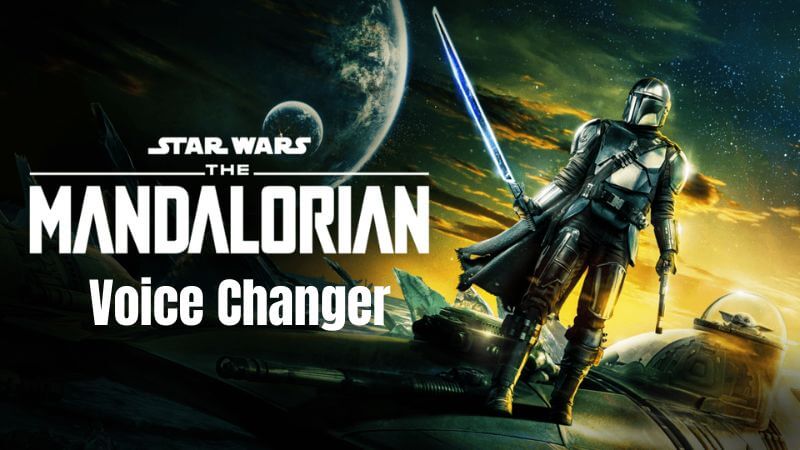 Part1: The Mandalorian: What We Know About Season 4
The release of The Mandalorian Season 4 is expected to be significantly delayed due to the ongoing Writers Guild of America strike. Originally scheduled for September 2023, production is now postponed to November 2023. As a result, fans can anticipate a longer wait, with Season 4 likely premiering in the summer or fall of 2024.
The strike, initiated by the WGA for better compensation and working conditions, has impacted numerous upcoming projects, including the beloved Star Wars series. Despite plans and scripts already in place, the production timeline will be pushed back as a result of the strike.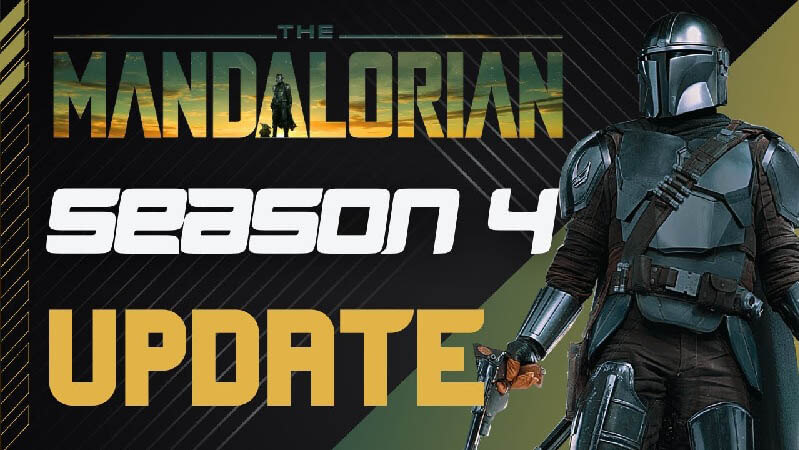 Part2: Who Voices the Mandalorian- Mandalorian Voice Actors
The character of the Mandalorian, also known as Din Djarin, is voiced by actor Pedro Pascal. He brings life to the enigmatic bounty hunter, infusing the character with depth, intensity, and a captivating presence throughout the series. Pascal's portrayal of the Mandalorian has garnered widespread acclaim, contributing to the show's immense success and popularity among fans.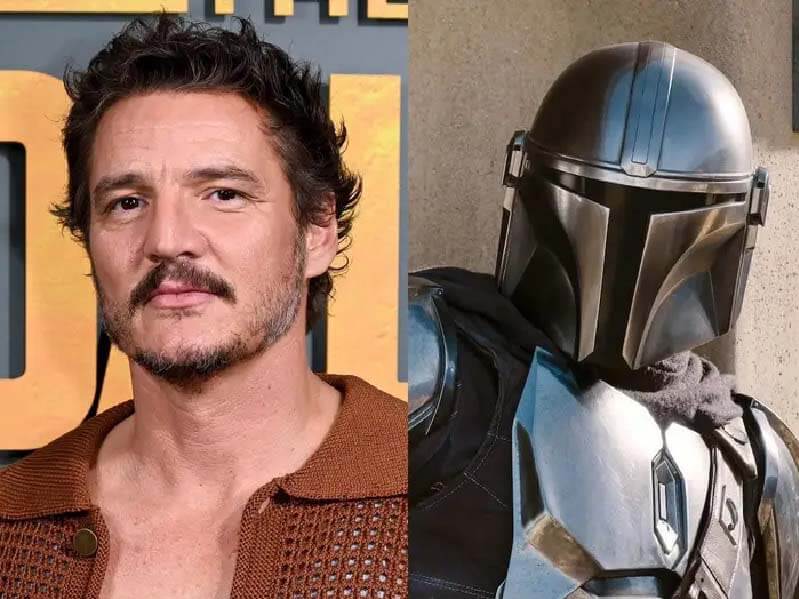 Part3: How to Get Mandalorian Sound Effect-Din Djarin Voice Changer
Let's dive into the exciting realm of sounding like Din Djarin, the Mandalorian. If you want to emulate his voice, consider acquiring a Din Djarin Voice Changer . Among the popular options is the Mandalorian helmet from Disney, which not only transforms your voice but also includes prerecorded phrases from Mando himself.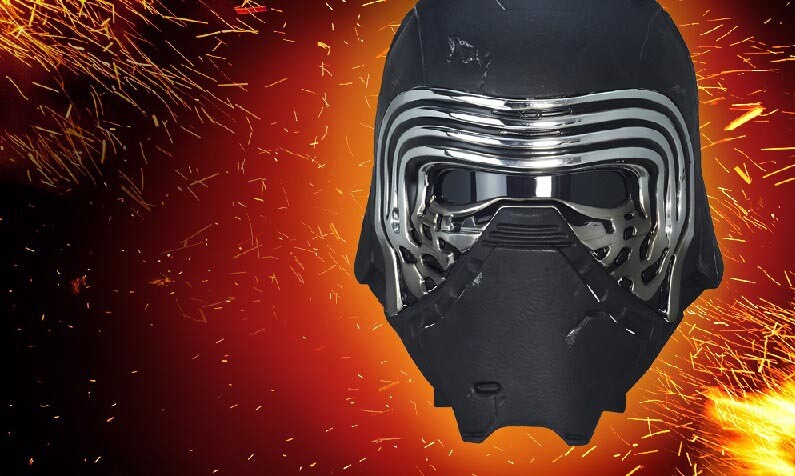 However, there's an alternative route to achieving the Mandalorian sound effect without the need for a helmet. MagicMic real-time voice changer offers a perfect Mando impression for Discord groups or online voice chats. With this software, you can channel the essence of the legendary bounty hunter and immerse yourself in the Mandalorian experience.
Part4: Unleash Your Inner Mandalorian: Discover the Best Mandalorian Voice Changers for PC
MagicMic is a popular real-time AI voice changer and audio modification software that allows users to alter their voice during voice and video calls, streaming, or content creation. With MagicMic, you can effortlessly emulate the iconic voice of Mandalorian, the legendary bounty hunter.
How to Use MagicMic Madalorian Voice Changer?
Step1: Download MagicMic and follow the installation instructions.
Step2: Select your main microphone as the input device. Enable "Apply Voice Changer" and "Hear Myself" options. In your desired application, choose "Microphone (Voice Changer Virtual Audio Device)" as the input device. Get ready to enjoy your transformed voice with MagicMic's powerful voice changer capabilities.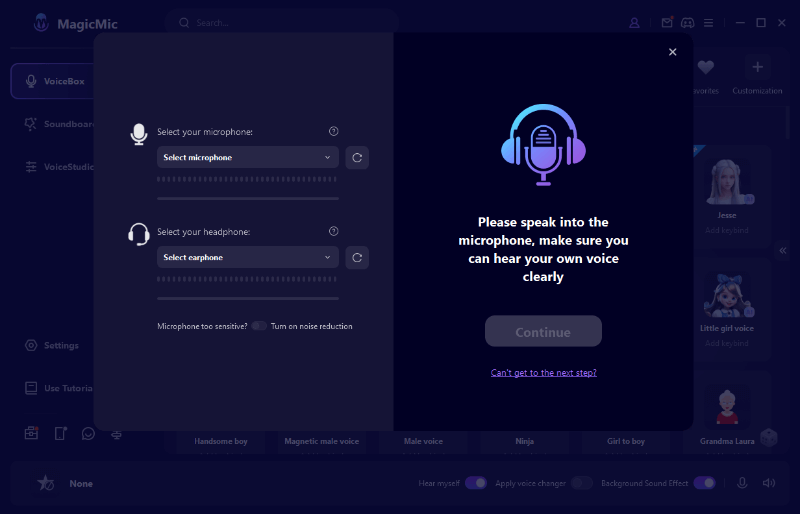 Step3: Choose from a wide variety of voice options within MagicMic.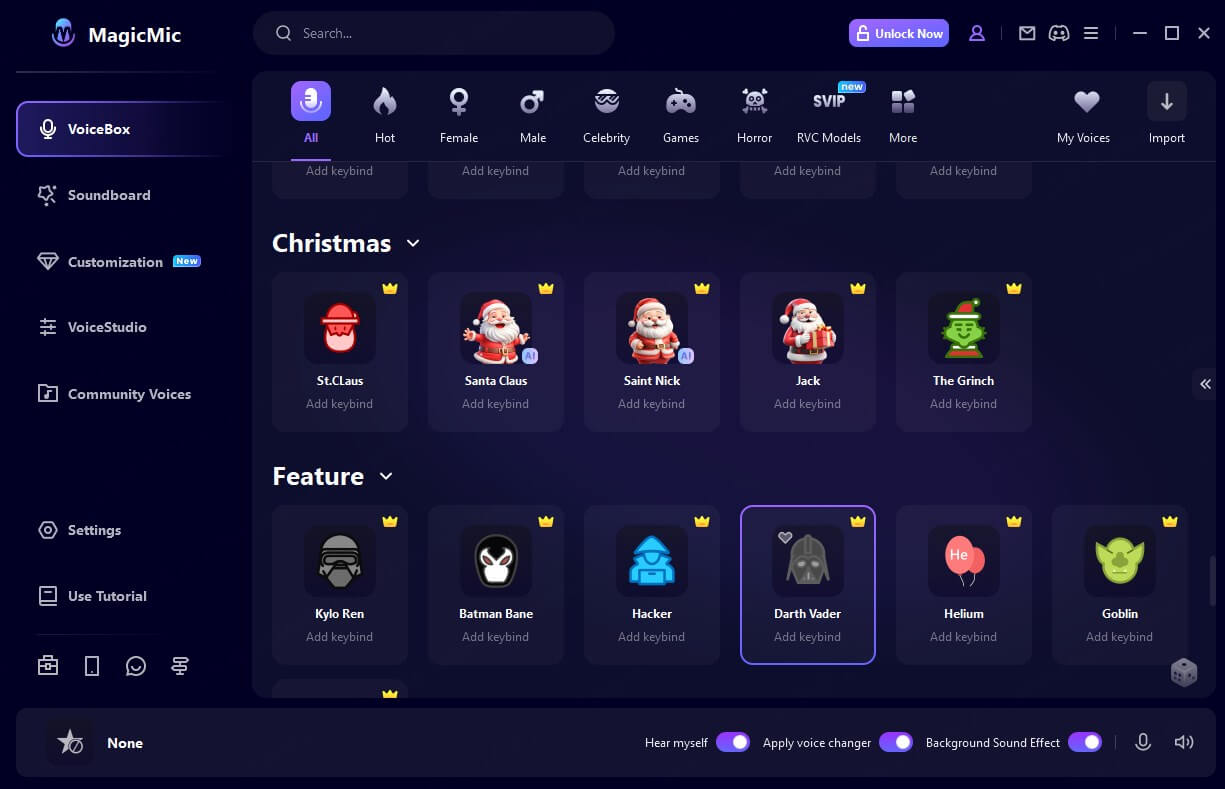 Step4: You can also customize the Mandalorian sound effect or other voice from Star Wars by the step below.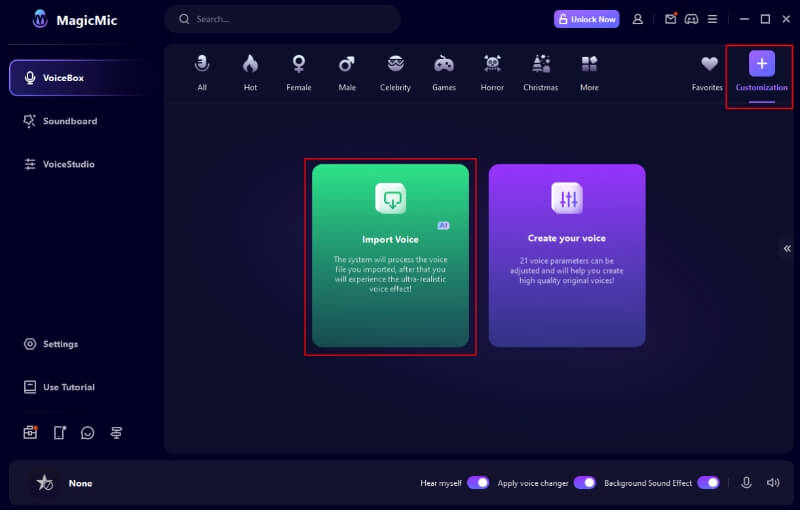 Features about MagicMic Mandalorian Voice Changer :
It provides 225+ voice filters, 600+soundboard, 200+ voice memes, including Mandalorian, Darth Vader, Yoda, Kylo Ren, Luke Skywalker and more.

It offers a range of Mandalorian voice effects, allowing you to sound like a fearsome Mandalorian warrior from the Star Wars universe.

It provides a real-time voice changer, enabling you to instantly transform your voice into that of a Mandalorian or other Star Wars characters.

You can customize the Mandalorian sound effects or other iconic Star Wars voices, adding a personalized touch to your voice modulation.

It offers a user-friendly interface and simple setup process, making it easy for you to start using the Mandalorian voice effects right away.

It is compatible with various communication platforms, including Discord, Skype, VRChat, and more, ensuring you can use your Mandalorian voice effects in your favorite applications.

You can apply voice effects in real-time during live streams, gaming sessions, or online chats, adding an immersive and entertaining element to your interactions.
Users' Reviews about MagicMic Voice Changer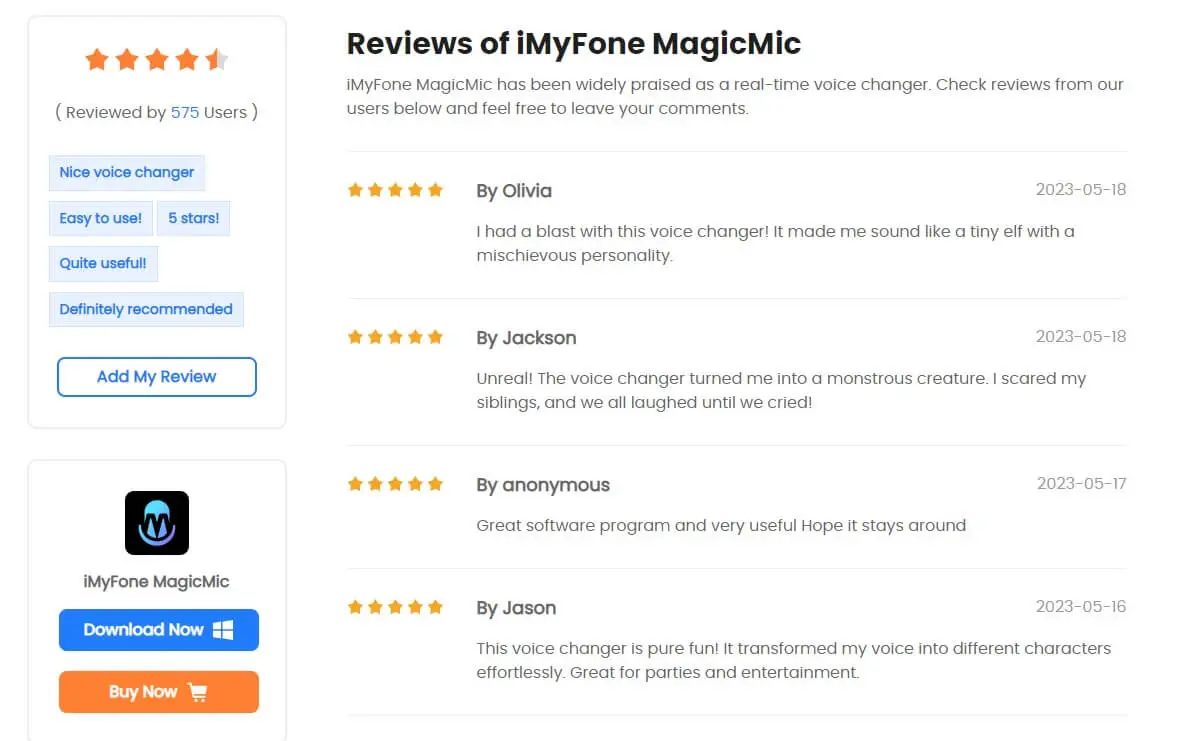 Watch Video Guide About MagicMic Mandalorian Voice Changer
Part5: FAQs about Mandalorian Voice Changer
How does a Mandalorian Voice Changer work?
A Mandalorian voice changer works by applying real-time voice modulation to alter the pitch, tone, and other characteristics of your voice. It typically includes various presets or settings that mimic the unique voice of the Mandalorian character.
What can I use a Mandalorian Voice Changer for?
A Mandalorian voice changer can be used for various purposes, such as having fun during costume parties, cosplay events, or Star Wars-themed gatherings. It allows you to speak with a voice similar to the Mandalorian, adding a unique touch to your character portrayal.
Can I use a Mandalorian Voice Changer during phone calls or video chats?
Yes, depending on the specific voice changer device or software, you can use it during phone calls or video chats. Some software applications integrate with popular communication platforms like Skype, Discord, or Zoom, allowing you to use the voice changer in real-time conversations.
Final Words
In conclusion, the Mandalorian voice changer and sound effects, such as those offered by iMyFone MagicMic, transport fans into the thrilling world of the Mandalorian series. With the ability to transform your voice into that of a Mandalorian warrior and customize authentic Mandalorian sound effects, the experience becomes truly immersive.
Whether for gaming, online chats, or content creation, the Mandalorian voice changer and sound effects from MagicMic allow fans to unleash their inner bounty hunter and embark on an unforgettable audio adventure through the galaxy far, far away.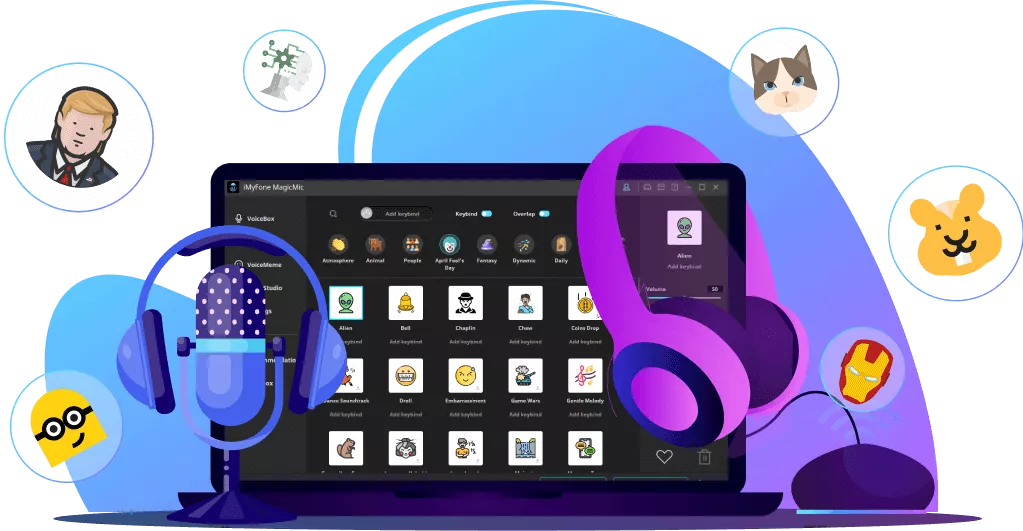 225+ Voice effects for one-click voice changing in real-time.
Huge library with 600+ Voice Effects and 200+ Voice Memes.
Sound emulator in games, live, chatting, online classes, and more.
Voice recording and audio voice changing is supported.
Voice studio lets you create any voice you like.