Dua Lipa's distinctive voice has earned iconic status in the music world. Thanks to cutting-edge AI, her voice can now be imitated and tweaked using a Dua Lipa AI voice changer.
This piece delves into the realm of Dua Lipa voice changers, demystifying its workings, and offers a detailed guide on achieving this iconic sound. For musicians or just admirers of Dua Lipa's music, the potential of the Dua Lipa AI voice changer is boundless.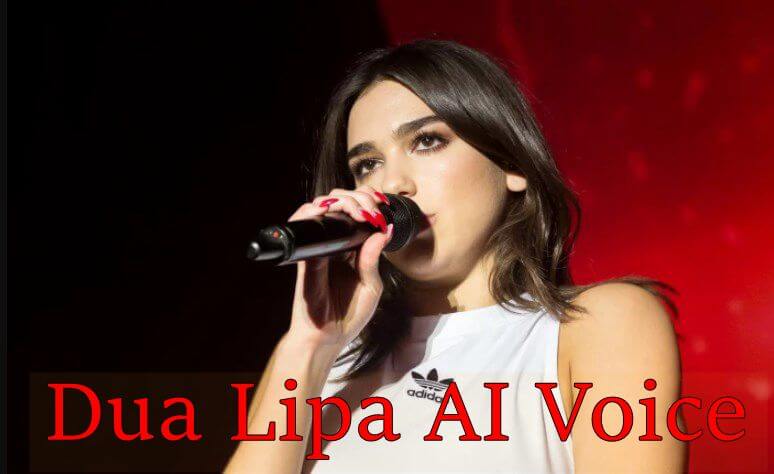 Part 1: Who is Dua Lipa?
Born on August 22, 1995, Dua Lipa is an acclaimed English and Albanian singer-songwriter. Her distinctive mezzo-soprano voice and disco-inspired production have earned critical praise and extensive media attention. With a career laden with accolades, including six Brit Awards, three Grammys, and two MTV Europe Music Awards, among others, she also boasts two Guinness World Records. In 2021, she was featured on Time's 100 Next list.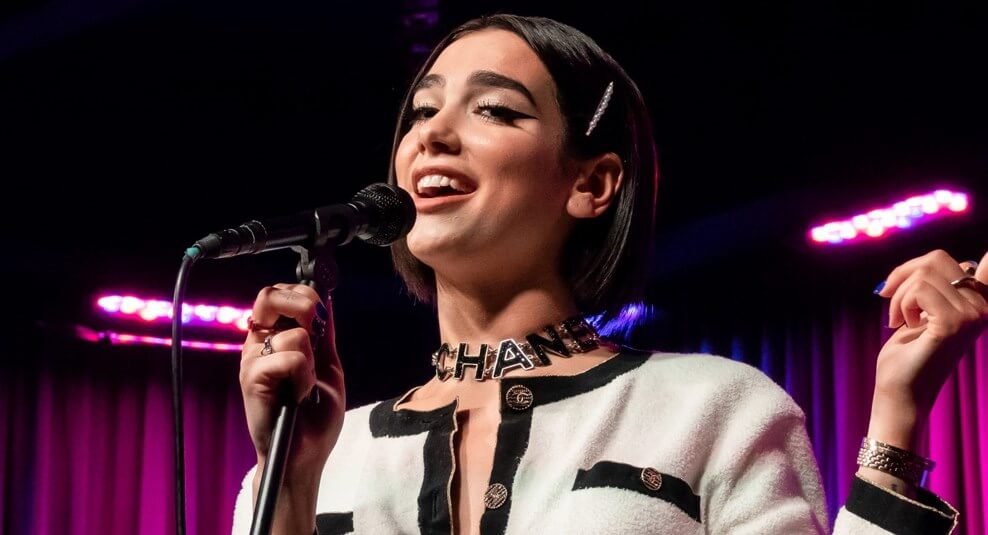 With a mezzo-soprano range, Lipa's music primarily explores pop, infused with elements of disco, house, and R&B. Her style incorporates dance-pop, synth-pop, R&B, dream pop, alternative pop, and nu-disco subgenres. She labels her musical flavor as "dark pop" and is distinguished by her distinctive husky low-register singing and a seductive tonality.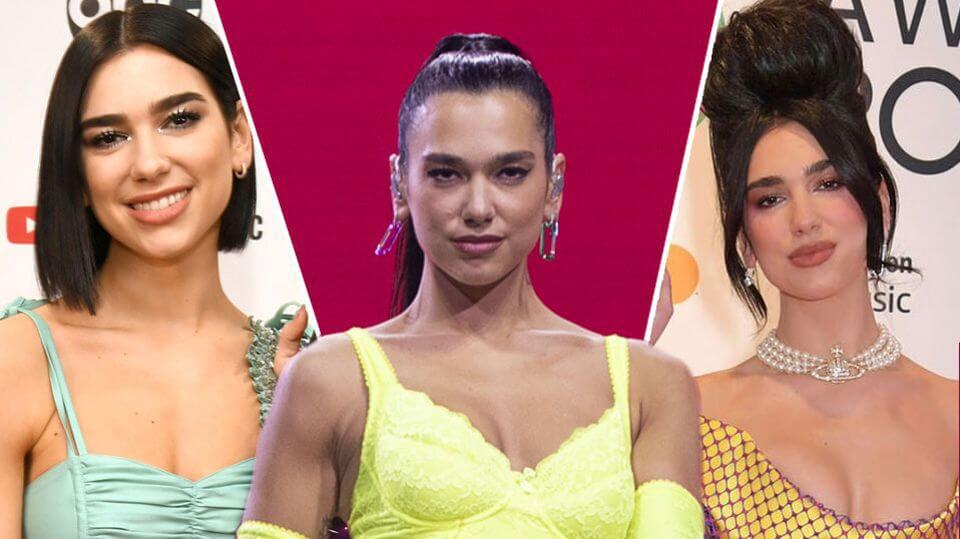 Part 2: The Best Dua Lipa AI Voice Changer That You Can Try
Ever fantasized about mirroring Dua Lipa's voice? A voice changer can make that dream a reality by emulating this gifted singer's distinctive sound. This section introduces the Dua Lipa AI voice changer - a tool that lets you modify and produce music in Dua Lipa's iconic vocal style.
MagicMic is an AI-powered voice changer software designed to mimic Dua Lipa's vocal style. Leveraging machine learning algorithms, it transforms a user's voice to mirror Dua Lipa's distinctive sound. With its user-friendly interface and precise voice imitation, MagicMic stands out for those eager to create music reflecting Dua Lipa's style.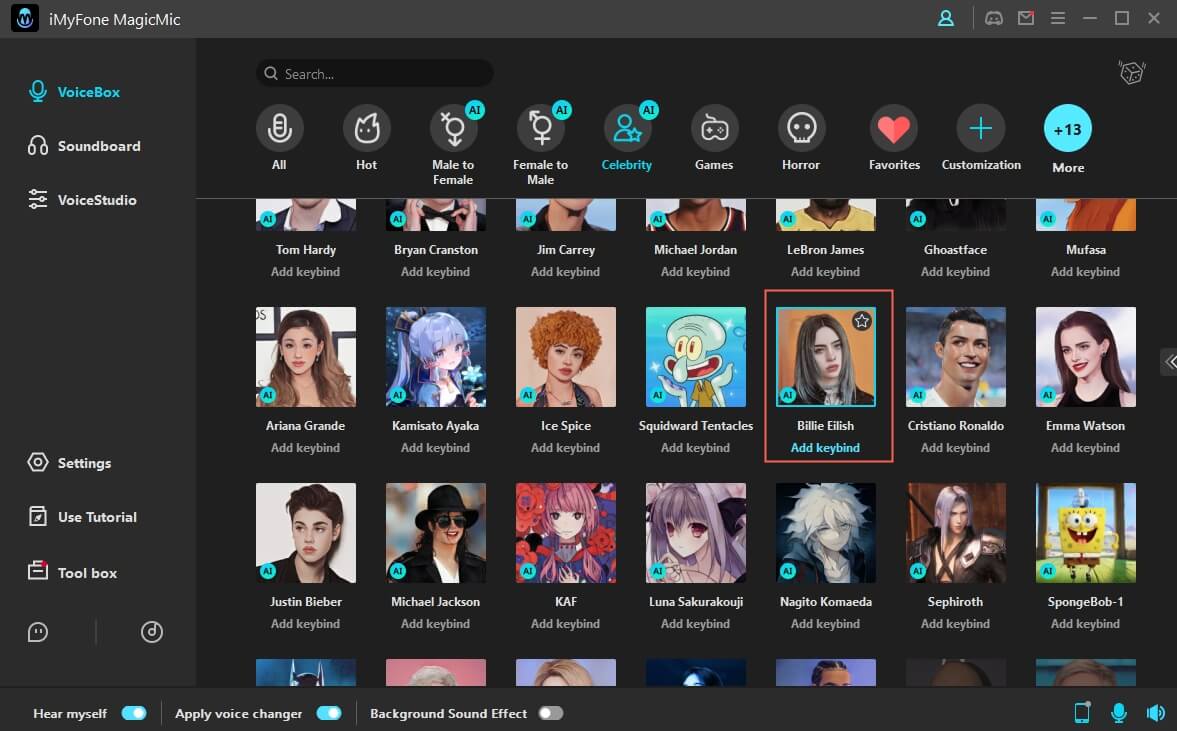 Key features of MagicMic
Dua Lipa AI Voice Changer:
Intuitive Interface: MagicMic's straightforward interface simplifies voice alteration for novices.

Live Effects: MagicMic provides real-time voice changes and effects, featuring artists like Dua Lipa,Taylor Swift, Lady Gaga, Ariana Grande, Ice Spice

Customization options: It allows users to tailor their voice using various effects and adjustable settings.

Compatibility: MagicMic integrates seamlessly with a wide array of music software and platforms.

Multiple language support: Its multiple language support broadens its global accessibility.

Quality output: It ensures clear and precise replication of Dua Lipa's voice.

Affordable pricing: Its budget-friendly pricing options cater to a larger audience.

Regular updates: Regular enhancements and new features continuously improve the user experience.
Pros:

User-friendly interface, suitable for both novices and experts.

Wide compatibility across multiple music software and platforms.

Superior quality output, replicating Billie Eilish's voice with clarity and accuracy.

Provides an array of voice-modifying effects.
Cons:

Being a new entrant in the market, it lacks widespread recognition.
Watch the Video Below To Know More About Dua Lipa AI Voice Changer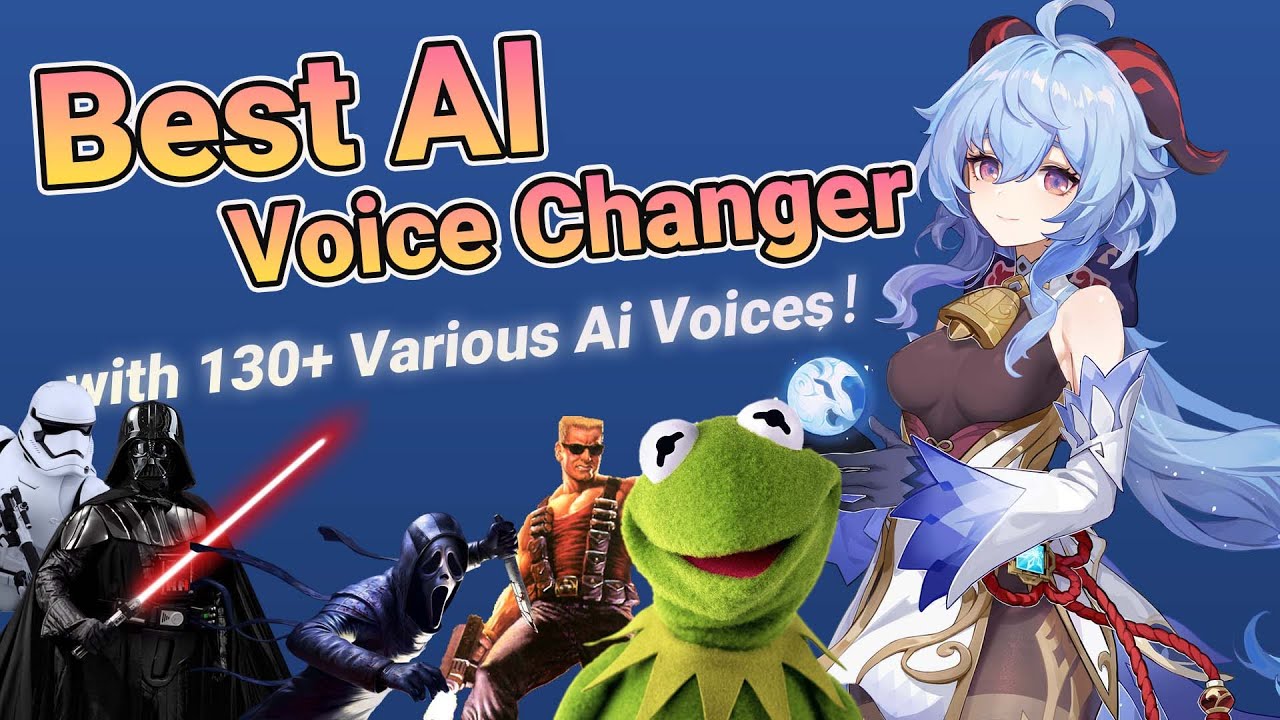 Part 3:Other Dua Lipa Voice Generators for PC/Mobile
Voicemod is a PC-based voice changer software that provides instant voice alteration and effects. It can be integrated into numerous applications and games, enabling users to infuse Dua Lipa's voice into their live streams or recordings.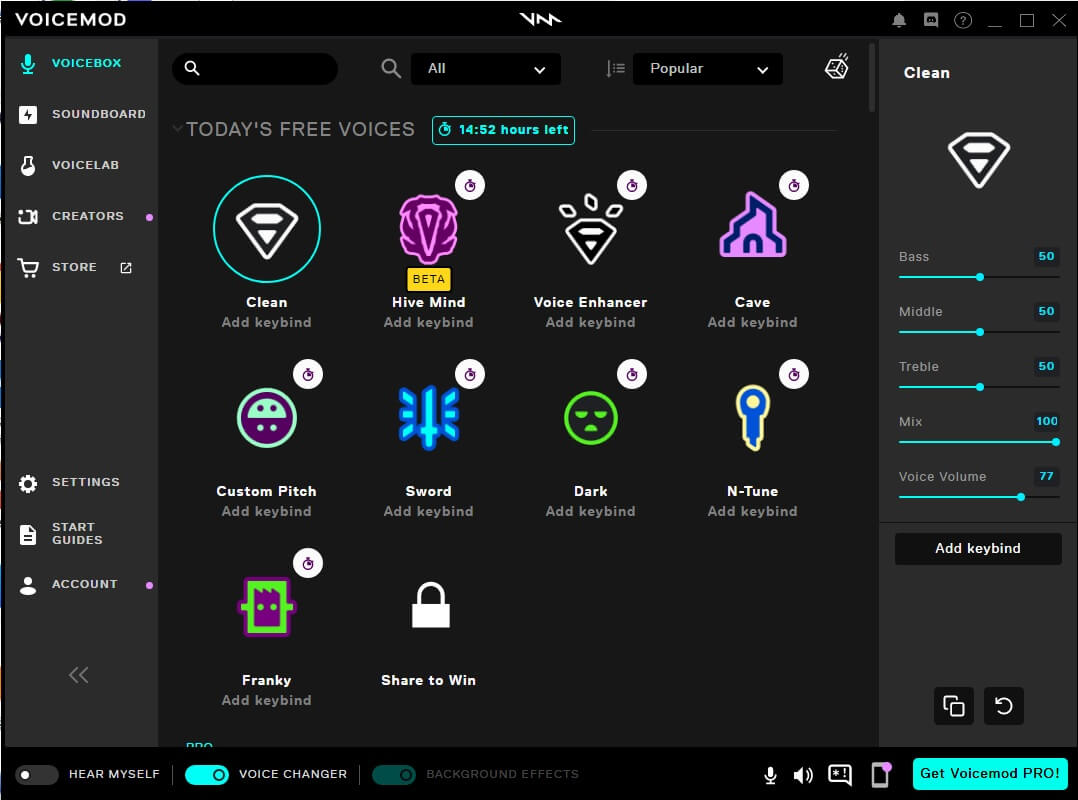 Pros:

Comprehensive array of voice effects, capturing Dua Lipa's distinctive vocal style.

Compatible with diverse applications and games for optimized performance.

Superior output quality enabling precise duplication of Dua Lipa's voice.

Regularly updated with new enhancements and features for a better user experience.
Cons:

The cost could be deemed steep by some users.
MagicCall is a real-time voice changer application providing a spectrum of effects such as Dua Lipa's distinct voice style. It empowers users to make fun calls or save their transformed voices for future enjoyment.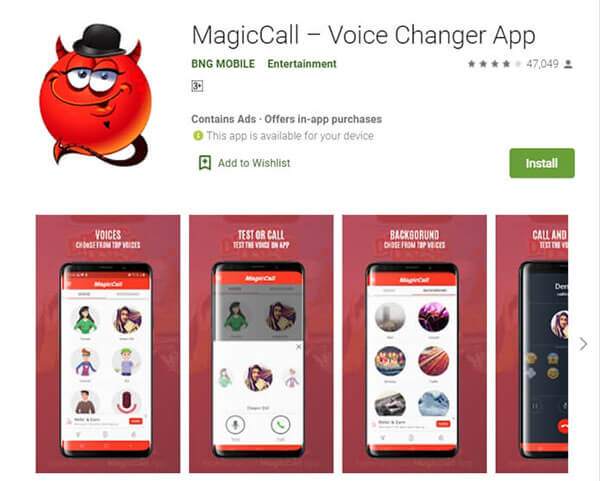 Cons:

Intuitive interface facilitating simple voice transformations.

Broad selection of voice effects, showcasing Billie Eilish's distinctive vocal style.

Instant voice effects suitable for immediate application during calls or recordings.

Budget-friendly pricing tailored to diverse users.
Cons:

Compatibility is restricted to mobile devices only.

Some users might encounter technical hitches or app malfunctions.
Part 4: FAQs about Dua Lipa AI Voice
What is Dua Lipa AI voice?
Dua Lipa AI voice is a tool using AI to mimic Dua Lipa's voice, enabling users to craft music in her distinctive style.
Is the Dua Lipa AI voice changer accurate?
The precision of the Dua Lipa AI voice changer depends on the specific software and the input voice quality, leading to varying results.
What is the age of Dua Lipa and what's her real name?
Indeed, Dua Lipa's real name is Dua Lipa, a moniker that translates to 'Love' in Albanian. She was born on August 22, 1995, thus she is 27 years old.
Who is Dua Lipa's boyfriend currently
Dua Lipa is dating Anwar Hadid, the model brother of Gigi and Bella, since June 2019 when she slid into his DMs.
What are some of Dua Lipa's biggest hits?
Some of Dua Lipa's biggest hits include "New Rules," "Don't Start Now," "IDGAF," "Physical," and "Levitating."
Final words
In conclusion, the emergence of AI voice changers has enabled individuals to recreate Dua Lipa's distinctive vocal style. Among the available choices, iMyFone MagicMic stands as the premier AI voice changer, offering exceptional accuracy, user-friendly interface, real-time effects, and customizable features. It caters to both beginners and professionals, making it the ultimate option to capture the essence of Dua Lipa voice.
Whether your intention is to engage in prank calls or elevate your musical performances, the MagicMic Dua Lipa voice changer offers an accessible and cost-effective solution to effortlessly harness the power of Dua Lipa's AI voice.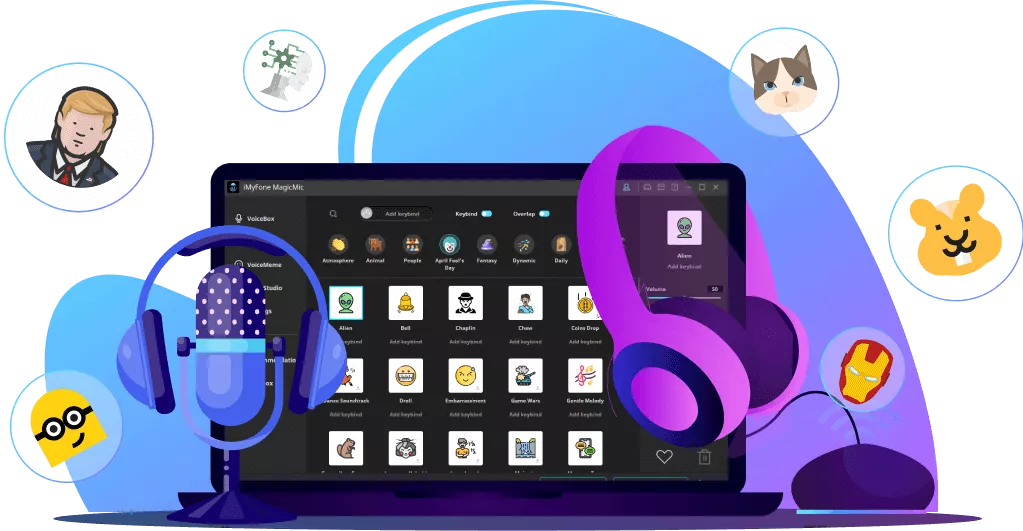 125+ Voice effects for one-click voice changing in real-time.
Huge library with 400+ Voice Effects and 150+ Voice Memes.
Sound emulator in games, live, chatting, online classes, and more.
Voice recording and audio voice changing is supported.
Voice studio lets you create any voice you like.