Tips
Kanye west AI Voice has been launched on MagicMic.
Are you interested in creating music or playing pranks on your friends with a voice note or audio that mimics Kanye West's distinctive voice?In recent years, ai technology has made significant advancements in various fields, including voice manipulation. One fascinating application is the ability to change one's voice to mimic that of another person.
Kanye West, a renowned artist and cultural icon, has inspired many, leading to the development of AI voice changers specifically designed to generate Kanye's unique voice. In this article, we will explore the top four Kanye AI voice changers and how you can use them to create your own Kanye West AI voice.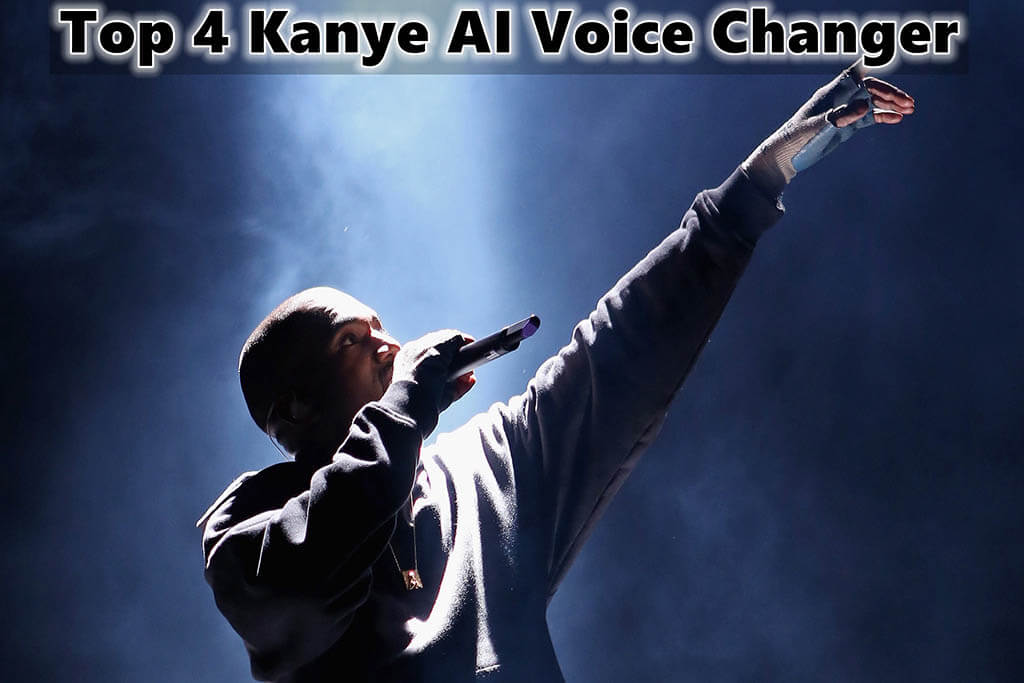 Part 1: Who is Kanye?
Kanye West, born Kanye Omari West on June 8, 1977, is an American rapper, singer, songwriter, record producer, and fashion designer. Raised in Chicago, he gained fame as a producer for Roc-A-Fella Records, developing the "chipmunk soul" sampling style. He released successful solo albums like The College Dropout (2004), and explored various musical genres. With over 160 million records sold, he has won 24 Grammy Awards and is recognized as one of the most influential artists in the world. Additionally, West has made significant contributions to fashion and founded the creative content company Donda.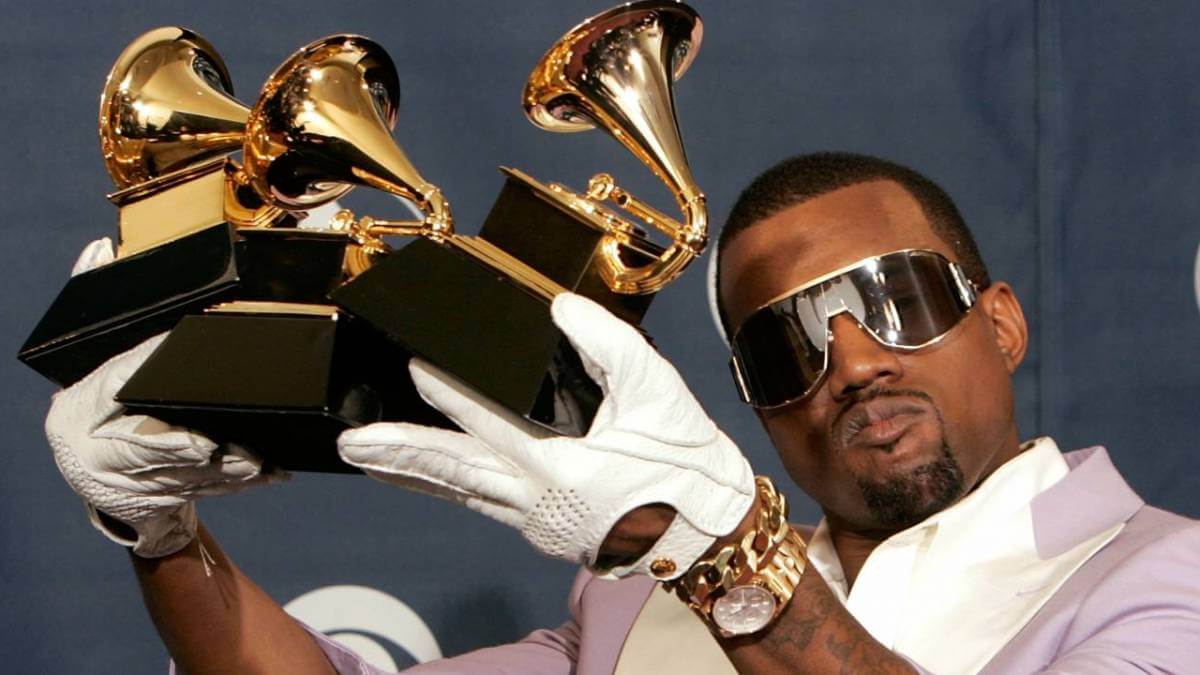 Kanye West is a multi-talented artist, songwriter, and record producer known for his groundbreaking contributions to the music industry. With his distinctive voice and innovative style, Kanye has captivated audiences worldwide. Many individuals are drawn to his voice and wish to replicate it.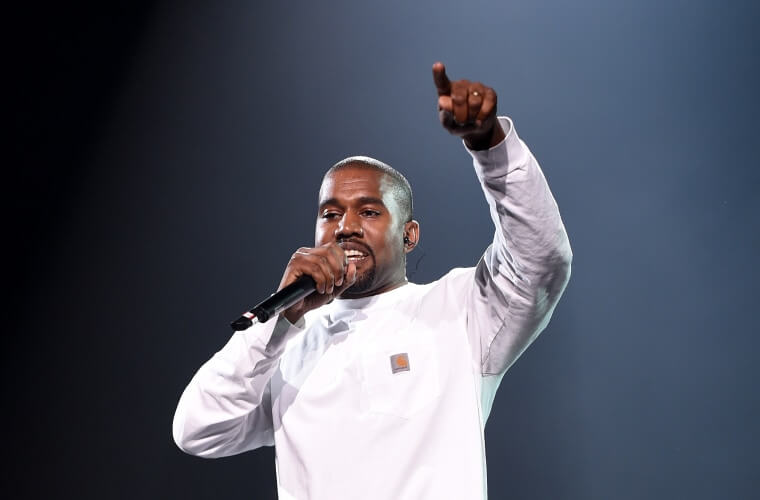 Part 2: How to Generate Kanye AI Voice with MagicMic Real Time AI Voice Changer?
Ever fantasized about emulating Kanye's voice? Unlock the potential with a voice changer! Introducing the Kanye AI voice changer—an innovative software that empowers you to manipulate and craft music in the unmistakable style of this remarkable artist. Get ready to modify and create with the iconic sound of Kanye's voice.
MagicMic is an advanced AI voice changer software that enables users to effortlessly emulate Kanye's vocal style in real time. By harnessing powerful machine learning algorithms, MagicMic seamlessly modifies and transforms the user's voice, capturing the distinct essence of Kanye. With its user-friendly interface and precise voice replication, MagicMic has become a favored option for anyone seeking to create a lifelike Kanye AI Voice.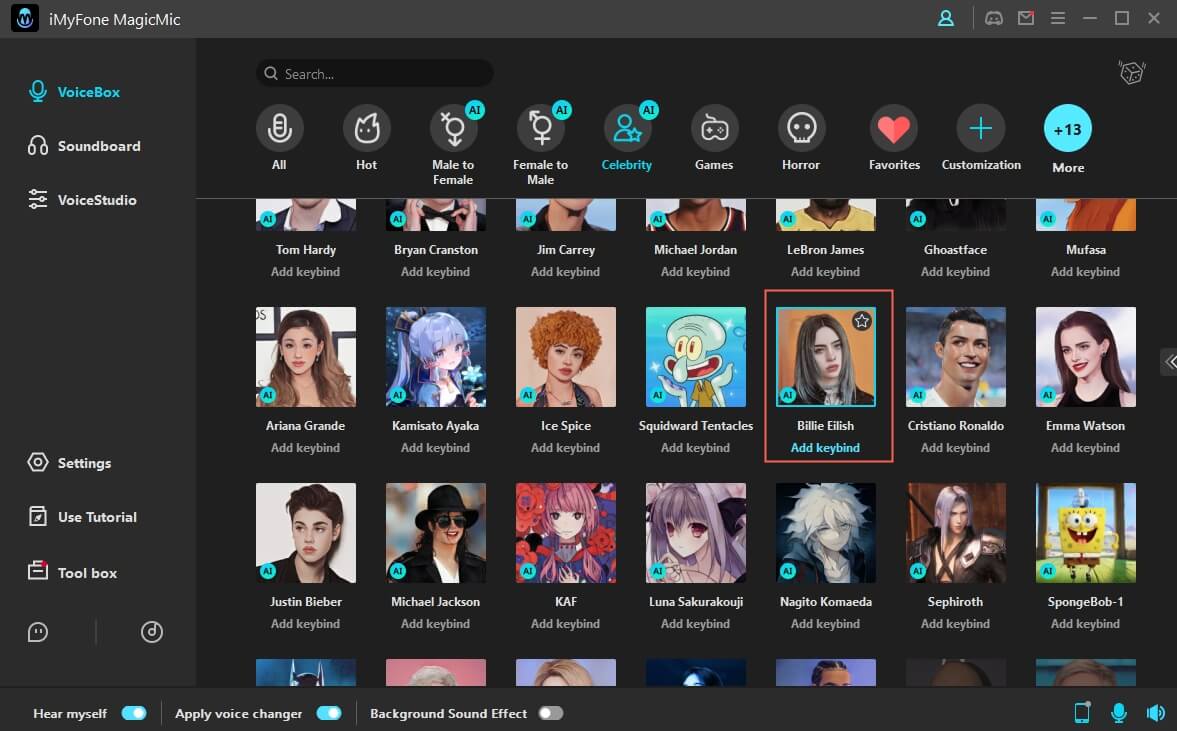 Key features of MagicMic
Kanye AI Voice Generator
User-friendly interface: The intuitive interface of MagicMic ensures ease of use, even for beginners, as they modify and transform their voices.

Real-time effects: Experience real-time voice modification and effects with MagicMic, including the ability to emulate popular artists like Kanye, Billie Eilish, Taylor Swift, Lady Gaga, Ariana Grande, and Ice Spice.

Customization options: Tailor your voice to your preferences with MagicMic's extensive customization options, allowing you to apply different effects and modify various parameters.

Wide Compatibility: Enjoy the convenience of using MagicMic with various music software programs and platforms, ensuring compatibility and versatility.

Multiple language support: MagicMic accommodates multiple languages, enabling a broader audience to utilize its features and capabilities.

Quality output: Expect exceptional output quality from MagicMic, as it accurately replicates Kanye's voice with clarity and precision.

Affordable pricing: MagicMic offers cost-effective pricing options, ensuring accessibility for a wide range of users.

Regular updates: Stay up-to-date with the latest features and improvements as MagicMic consistently releases updates to enhance the user experience.
Pros:

User-friendly interface suitable for both beginners and professionals, ensuring ease of use.

Compatible with a wide range of music software programs and platforms, providing versatility.

Delivers high-quality output that faithfully replicates the clear and accurate voice of Billie Eilish.

Offers a diverse selection of voice-changing effects, allowing for creative customization.
Cons:

It's a new product in market, not very famous.
Watch the Video Below To Know More About Kanye AI Voice Changer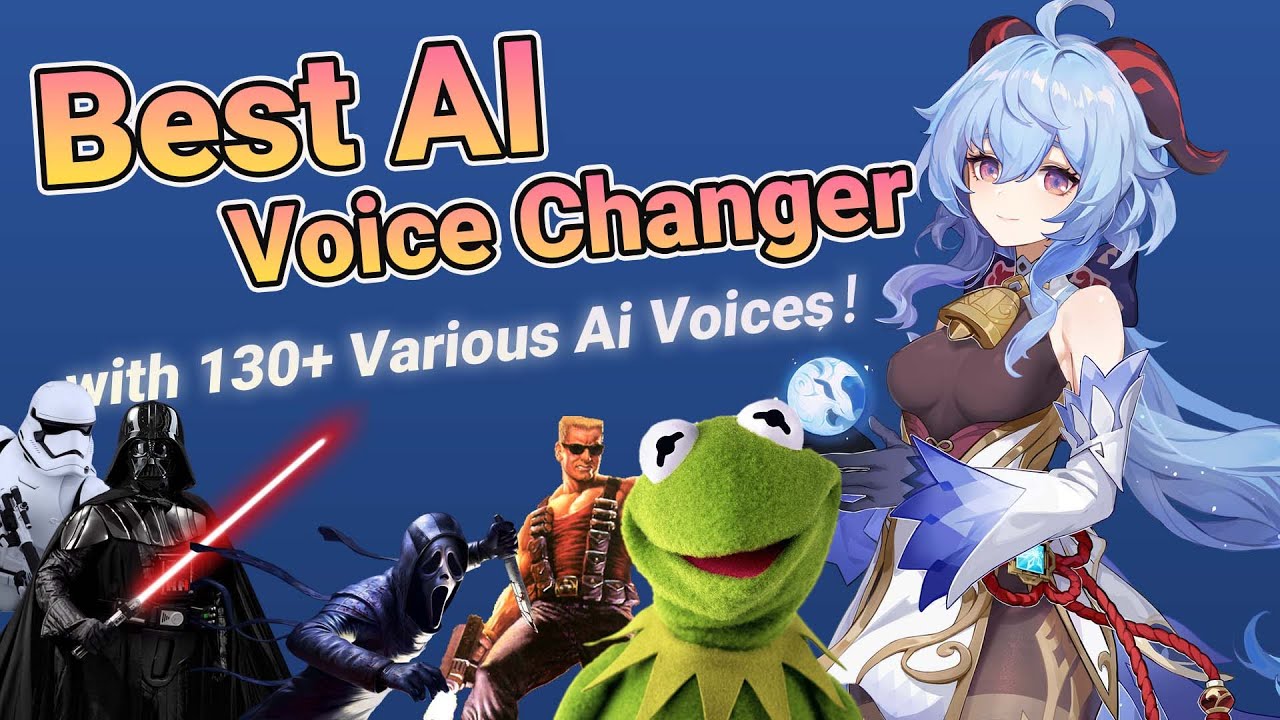 Part 3:Other Top 3 Kanye West AI Voice Generators for PC/Mobile
iMyFone Voxbox is a voice generator software specifically designed to replicate Kanye's voice. Developed by iMyFone, it boasts a range of powerful features including text-to-speech, speech-to-text, and video conversion capabilities, among others.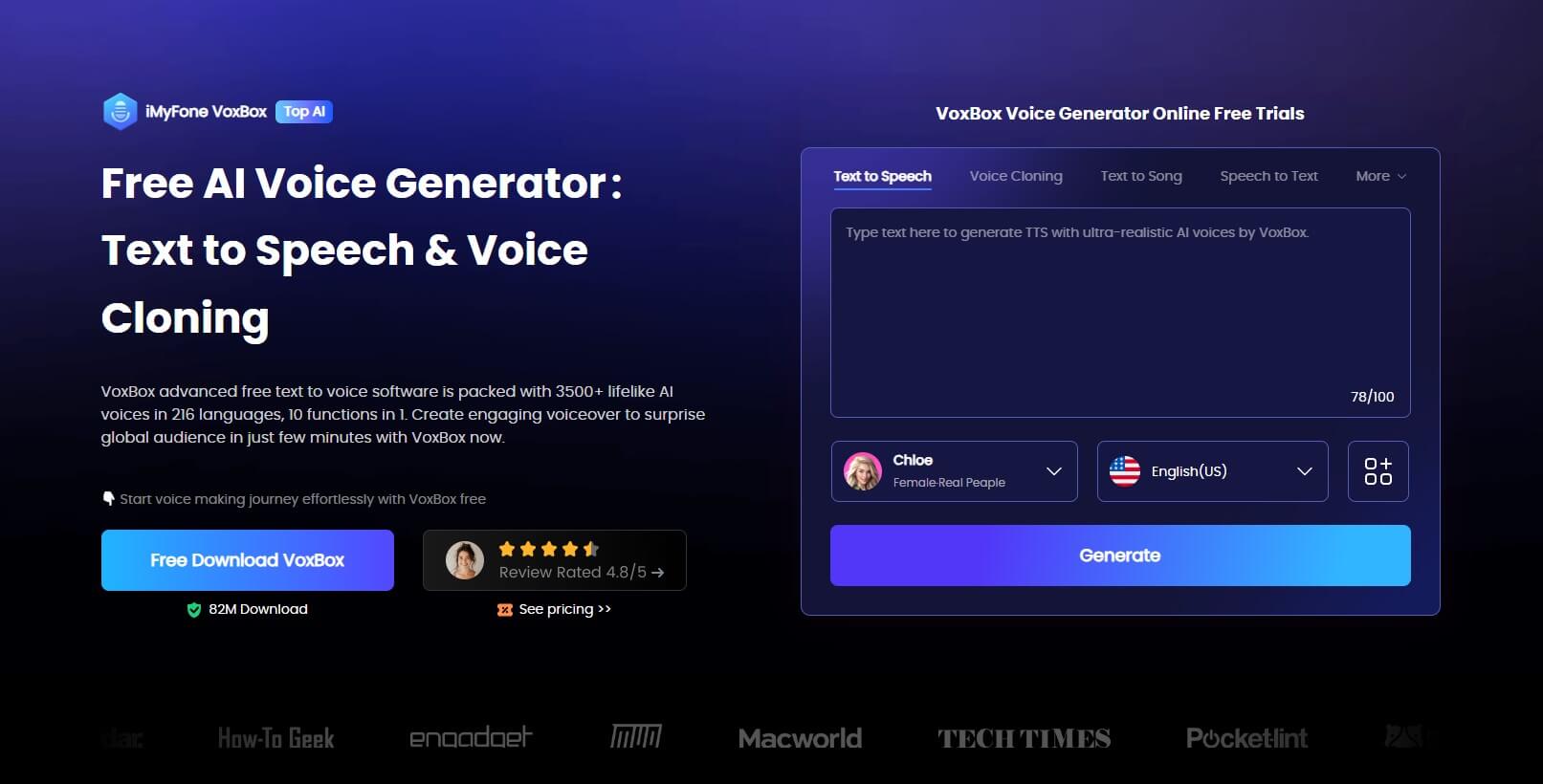 Features:
This software has 3200+ celebrity and presidential voices, 46+ languages, and 100+ accents.

You can clip, delete, cut, and trim audio,

It offers text-to-speech, speech-to-text, voice recording, video conversion, and audio editing.

Privacy and security are guaranteed.

You can adjust pitch emphasis, volume, speed, and pause.
Voicemod is a renowned AI voice generator software specializing in Kanye's voice emulation. It provides real-time voice modification and effects for PC, making it a popular choice for enhancing applications and games. Users can seamlessly integrate Kanye's voice into their streams or recordings, adding an extra layer of creativity and immersion.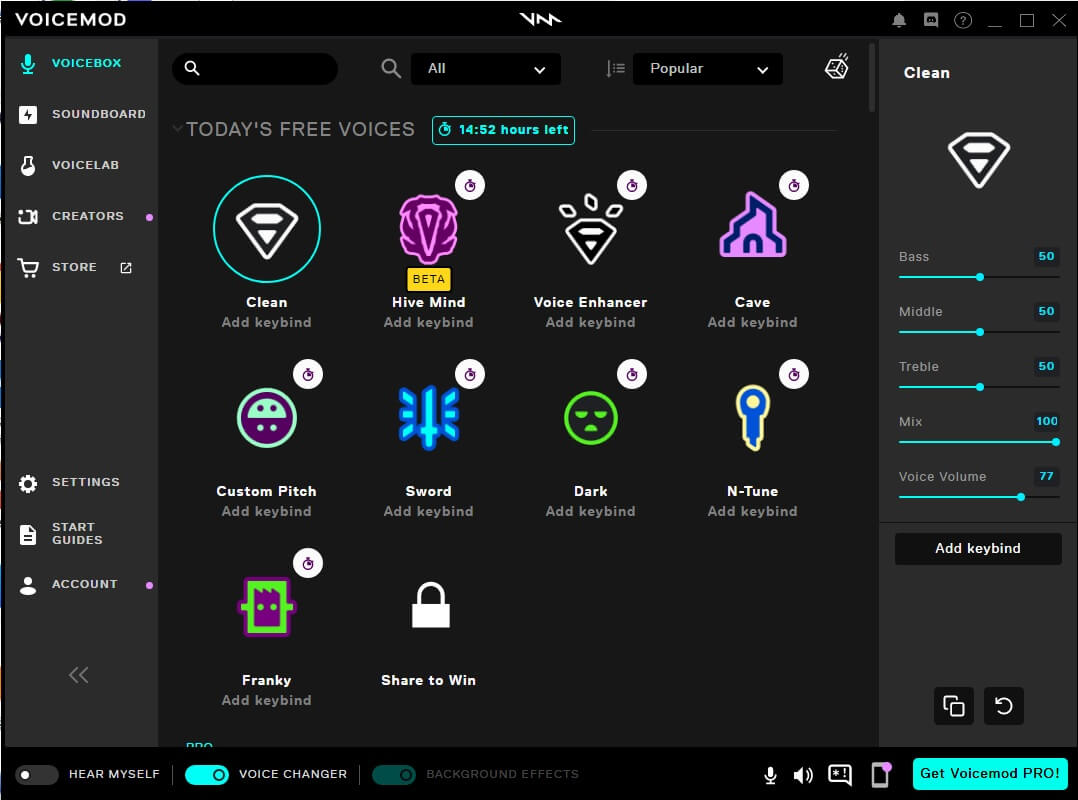 Pros:

Wide range of voice effects, including Billie Eilish's unique vocal style.

Compatibility with various applications and games for enhanced performance.

High-quality output for clear and accurate replication of Billie Eilish's voice.

Regular updates with new features and improvements to enhance the user experience.
Cons:

Pricing may be considered high for some users.
MagicCall is an exceptional voice changer app that empowers users to alter their voices in real-time. With a diverse array of effects, including Kanye's distinctive vocal style, users can engage in entertaining prank calls or record their modified voice for future utilization. Experience the thrill of voice transformation with MagicCall's real-time capabilities and unlock a world of creative possibilities.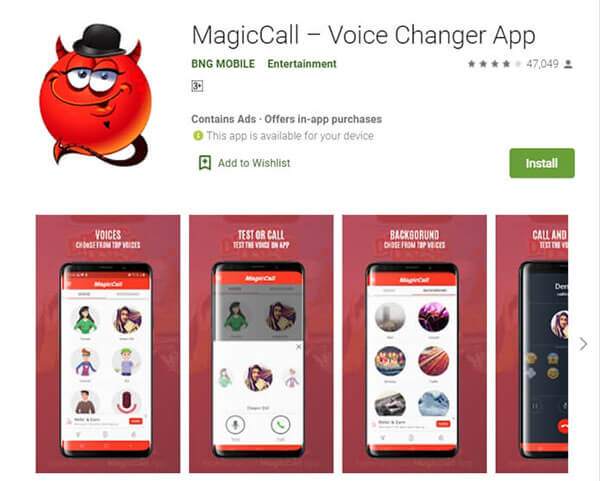 Cons:

User-friendly interface for easy voice modification.

Wide range of voice effects, including Billie Eilish's unique vocal style.

Real-time voice effects for instant use during calls or recordings.

Affordable pricing options for a variety of users.
Cons:

Limited compatibility with only mobile devices.

Some users may experience technical issues or glitches with the app.
Part 4: FAQs about Kanye AI Voice
What is Kanye AI voice?
The Kanye AI Voice is an advanced voice changer software that leverages artificial intelligence to accurately replicate and modify Kanye's distinctive voice. With this cutting-edge tool, users can unleash their creativity and produce music infused with Kanye's unique vocal style. Explore new musical horizons and craft your own tracks with the remarkable capabilities of the Kanye AI Voice.
Is it possible to use the Kanye West voice generator for music creation?
Certainly! The Kanye West voice generator enables you to incorporate a Kanye West-style voice into your music compositions. However, it's essential to bear in mind that the generated voice might lack the same level of expression and nuance found in a human voice. Consequently, its suitability for different musical genres or styles may vary.
What are the applications of Kanye West voice generators?
Kanye West voice generators offer versatile possibilities. From music production to parody videos, karaoke, voice acting, personal projects, and even prank calls, these tools provide endless opportunities for creative expression and entertainment.
Final words
To summarize, the advent of AI voice changers has democratized the replication of Kanye's distinct vocal style. Among the available options, iMyFone MagicMic emerges as the premier Kanye AI voice changer, capturing Kanye's essence flawlessly. Its precision, user-friendly interface, real-time effects, and customization capabilities establish it as the preferred choice for novices and experts alike.
Whether you aim to engage in prank calls or elevate your musical endeavors, the MagicMic Kanye voice generator offers an accessible and cost-effective means to wield the power of Kanye's AI voice.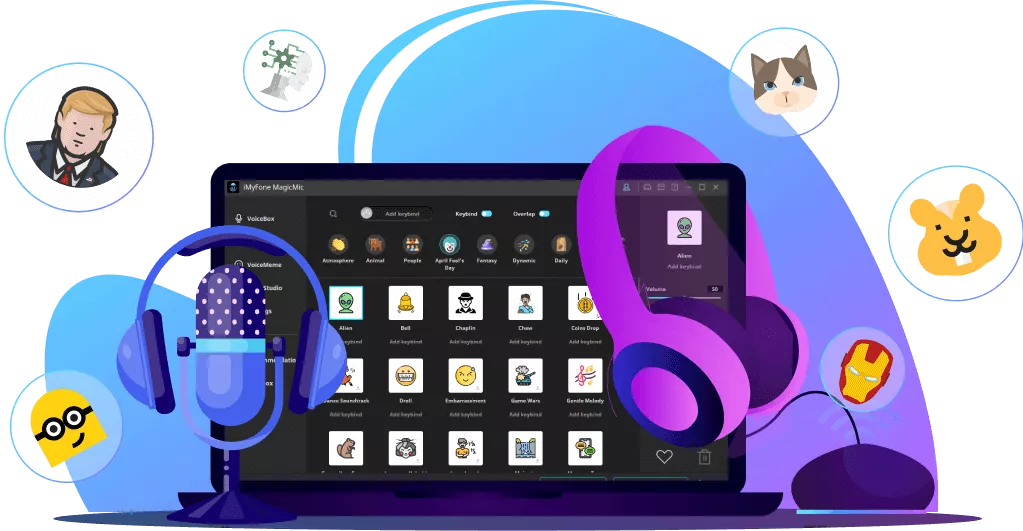 125+ Voice effects for one-click voice changing in real-time.
Huge library with 400+ Voice Effects and 150+ Voice Memes.
Sound emulator in games, live, chatting, online classes, and more.
Voice recording and audio voice changing is supported.
Voice studio lets you create any voice you like.