In the world of entertainment, Jack Black is a name that needs no introduction. He is a renowned actor, comedian, and musician known for his larger-than-life personality and infectious humor. With his impressive filmography, including hits such as "School of Rock," "Kung Fu Panda," and "Jumanji," These Jack Black movies have won the hearts of millions around the world.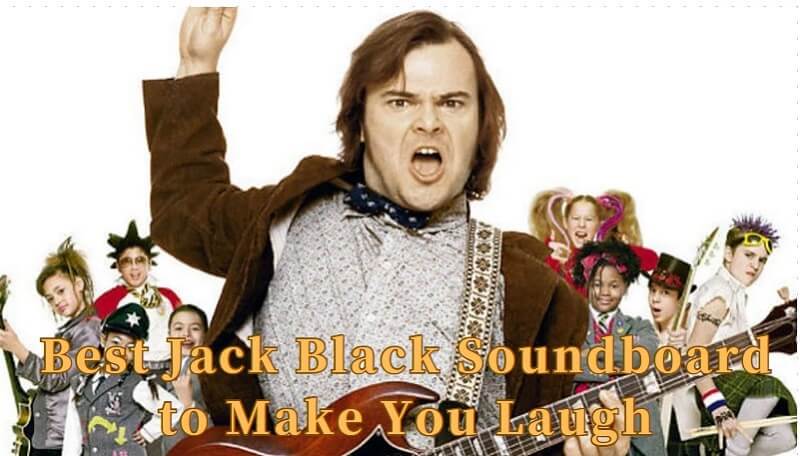 One unique aspect of his popularity is the emergence of the Jack Black soundboard, which has become a viral sensation online. In this article, we'll explore the best Jack Black AI voice changer & soundboard which you can easily get Jack Black AI voice to prank your friends in real time while gaming, streaming or on the phone. So, stick to the end.
Part 1: Who is Jack Black's Wife? How Old is Jack Black?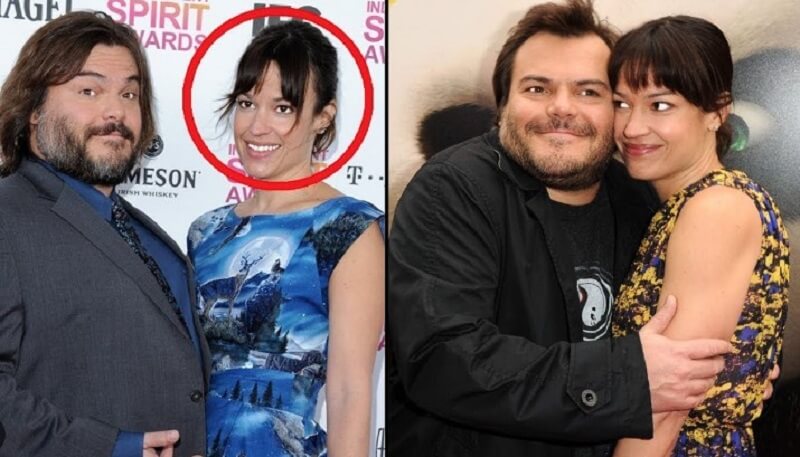 Jack Black's wife is Tanya Haden, a talented artist and musician who is also the daughter of the late jazz bassist Charlie Haden. The couple got married in 2006 and have two sons together.
As for Jack Black's age, he was born on August 28, 1969, which makes him 53 years old as of 2023. Despite being in his 50s, he remains an active figure in Hollywood, continuing to entertain audiences with his unique blend of humor and talent.
Part 2: Get Jack Black Soundboard & AI Voice Changer For Pranks!
Acquiring the Jack Black soundboard and AI voice changer is effortless - just click the button below. The MagicMic Jack Black AI voice changer enables you to sound like Jack Black in real time, making it an exciting tool to have.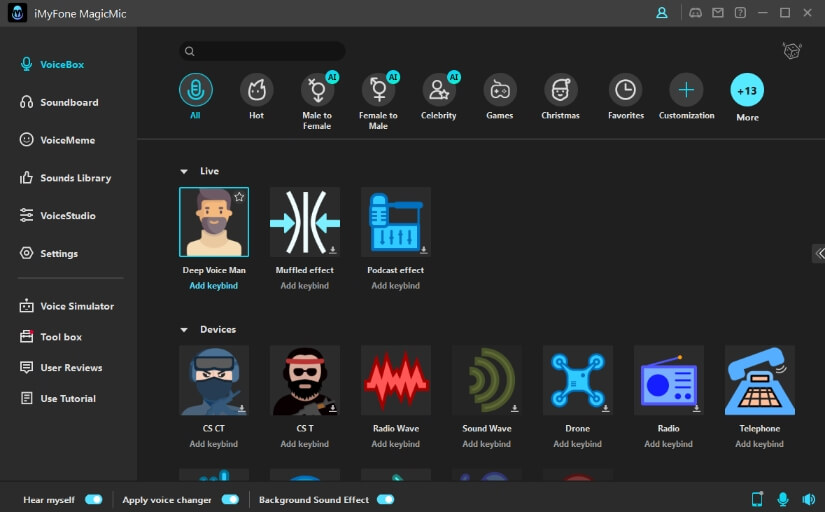 Key features about MagicMic Jack Black Voice Changer
With over 400 sound effects, 150 voice memes, and 125 voice filters, this app provides you with a wide range of options to prank and tease others.

Using the sound customization keyboard in MagicMic is incredibly easy and user-friendly.

You have the option to either record your own audio or upload a file and begin applying effects.

This voice-changing application can be linked to virtually any popular online game in mere seconds, enabling you to modify your voice during a call.

You can also use MagicMic with chatting apps like Zoom, Discord, etc.

MagicMic AI voice changer provides users with a range of options, including not only the Jack Black AI voice but also those of Donald Trump and Joe Biden or other celebrities.

It is available on Windows and Mac.
Video Guide About MagicMic Jack Black Soundboard & AI Voice Changer
Part 3: Jack Black Text-to-Speech: How to Get Jack Black Voice Generator?
Using Voxbox Jack Black text-to-speech feature is as easy as typing in the desired text and selecting the Jack Black voice option.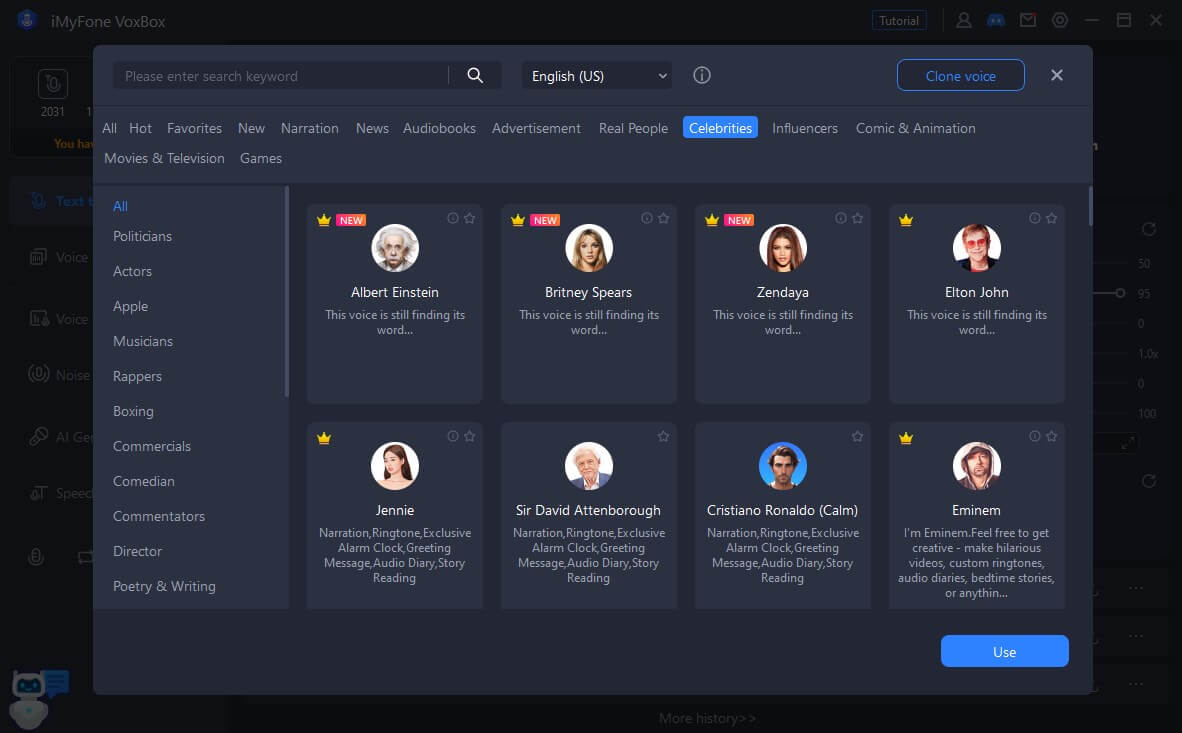 Features:
User-Friendly

The tool offers a broad selection of over 3200 expressive and lifelike voices for you to choose from.

With its editing, converting, and customization capabilities, this TTS tool is one of the most comprehensive ones available.

This tool will soon have the capability of reverse text-to-speech conversion through AI, resulting in speech-to-text functionality.
Part 4: The 3 Best Jack Black Movies of All Time!
Jack Black is a beloved actor known for his unique style of humor and charismatic performances. He has appeared in numerous movies throughout his career, but a few stand out as some of his best. Here are the top three Jack Black movies of all time: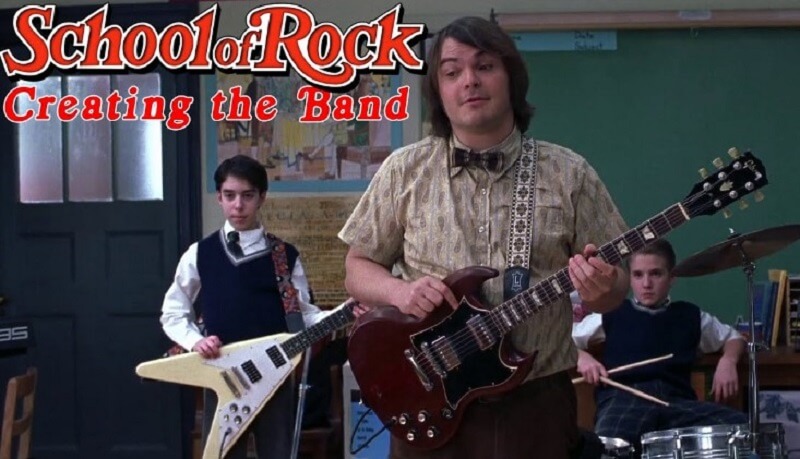 School of Rock - This 2003 comedy classic sees Jack Black playing a down-on-his-luck musician who becomes a substitute teacher and transforms his class of students into a rock band. The film is funny, and heartwarming, and features catchy music that will stay with you long after the credits roll.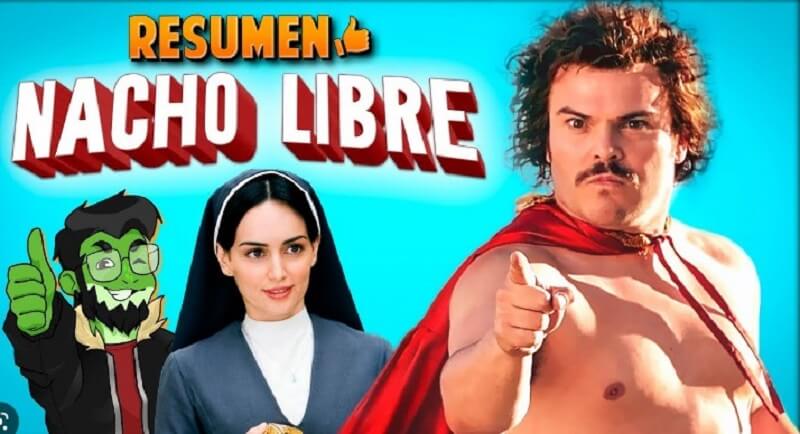 Nacho Libre - In this quirky comedy, Jack Black plays a cook who becomes a Mexican wrestler to support an orphanage. The film's off-beat humor, memorable characters, and absurd storyline make it a must-watch for fans of Black's unique style.
Tropic Thunder - In this satirical take on the movie industry, Black plays a comedic actor who finds himself in over his head while filming a war movie. His portrayal of Jeff Portnoy, a flatulence humor specialist, is one of the highlights of the film.
Overall, these movies showcase Jack Black's comedic talent, making them some of the best films of his career.
Part5: FAQs about Jack Black AI Voice
Why did Jack Black stop acting?
In an interview with Huffington Post, Jack Black shared that early in his movie career, the role he landed in "High Fidelity" brought him excitement and opened doors to more opportunities, for which he expressed gratitude. However, as time passed, he felt typecast and confined to repetitive roles, hindering his sense of exploration.
What is Jack Black AI Voice?
Jack Black AI Voice refers to an artificial intelligence (AI) system or technology that is designed to mimic the voice and speech patterns of the actor Jack Black. It utilizes advanced algorithms and machine learning techniques to generate voice samples that sound like Jack Black.
What can I use Jack Black AI Voice for?
Jack Black AI Voice can be used for various applications, such as creating voice-overs for videos, films, or commercials, generating audio content for podcasts or radio shows, enhancing interactive experiences in video games or virtual reality, and more. It allows you to incorporate Jack Black's distinctive voice into your projects.
Final words
In conclusion, Jack Black is an entertainment legend with a career spanning over three decades, and his comedic talents have made him a household name. The emergence of the Jack Black soundboard and AI voice changer has allowed fans to interact with his distinctive voice in a whole new way, making it a popular choice for gamers, streamers, and pranksters alike.
If you're looking for a high-quality and easy-to-use soundboard, MagicMic Jack Black AI voice changer is for your choice, which offers a wide variety of sound effects and allows you to create hilarious and unique content with ease.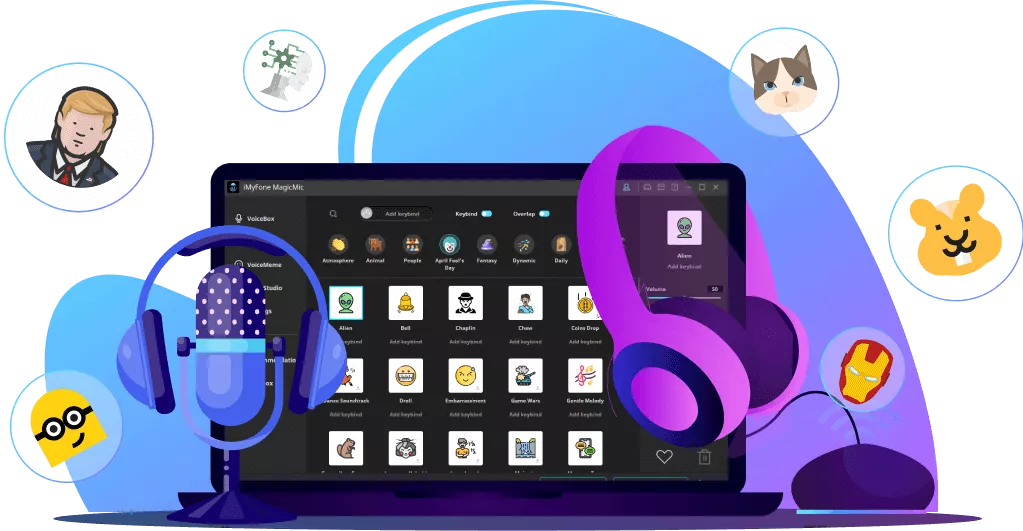 125+ Voice effects for one-click voice changing in real-time.
Huge library with 400+ Voice Effects and 150+ Voice Memes.
Sound emulator in games, live, chatting, online classes, and more.
Voice recording and audio voice changing is supported.
Voice studio lets you create any voice you like.