Lady Gaga is a singer, songwriter, and actress from New York City with a voice as unique as her artistry. Her voice is known for its range, power, and emotion, making her one of the world's most iconic singers. With the rise of AI voice technology, enthusiasts can use voice changers and AI voice generators to replicate her signature sound and replicate her diverse vocal capabilities.
Unleash the Power of Lady Gaga's Voice with AI Voice Technology! Fans All Over The World Aspire to Emulate Her Signature Sound – and Now It's Possible with Professional Voice Changers & AI Voice Generators. Learn More About How to Create a Realistic Lady Gaga Voice & Experience the Possibilities of AI Voice Technology.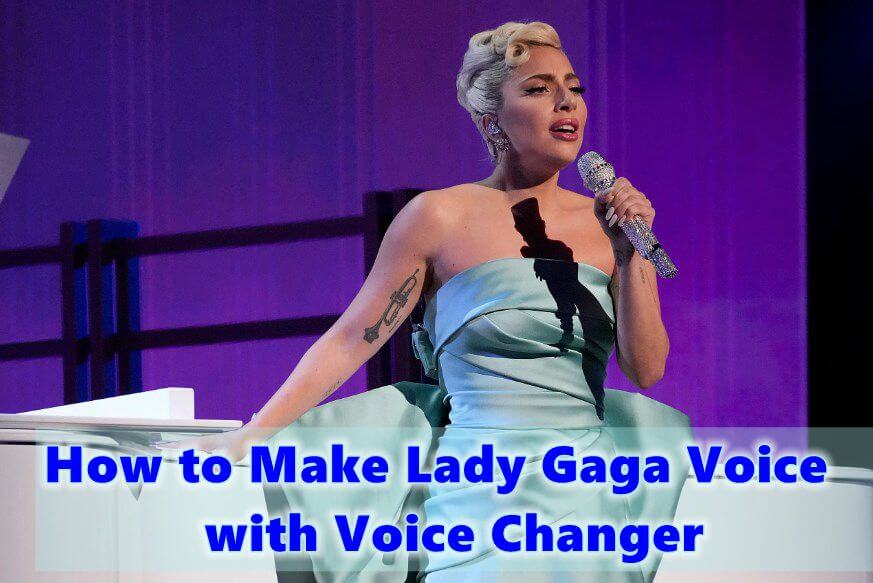 Part 1: Who is Lady Gaga?
Lady Gaga is an American singer, songwriter, actress, and philanthropist. Having sold an estimated 170 million records, she is one of the world's best-selling music artists. Her accolades include 13 Grammy Awards, two Golden Globe Awards, and 18 MTV Video Music Awards.Artpop (2013) and Born This Way (2011) explored EDM and techno-pop and yielded successful singles like "Applause" and "Bad Romance."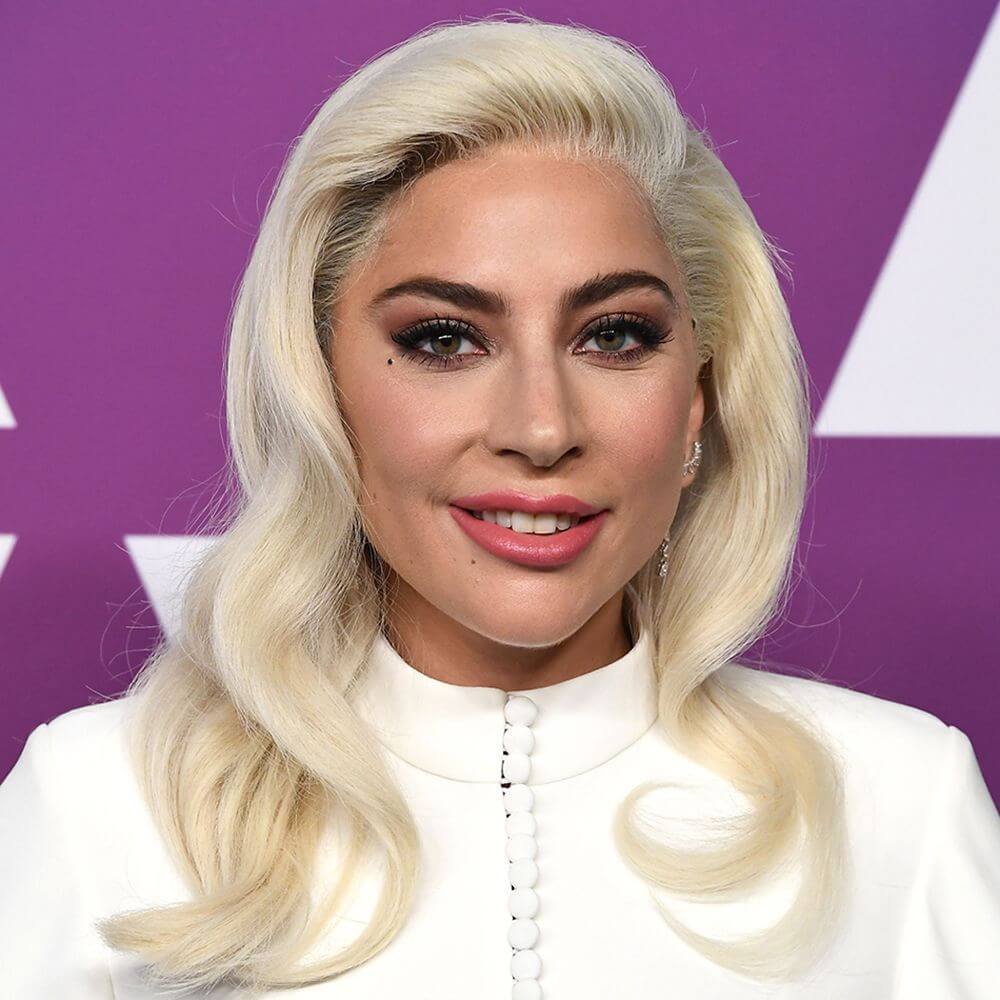 Lady Gaga later released jazz and soft-rock albums before returning to dance-pop with Chromatica (2020). She has won awards for her roles in American Horror Story: Hotel (2015–2016) and A Star Is Born (2018), the latter of which earned her an Oscar for "Shallow." Gaga is a noted philanthropist and advocate for the LGBT community. She also runs a non-profit organization, the Born This Way Foundation, which focuses on mental health awareness and empowerment. In 2019, she launched her own cosmetics brand, Haus Labs.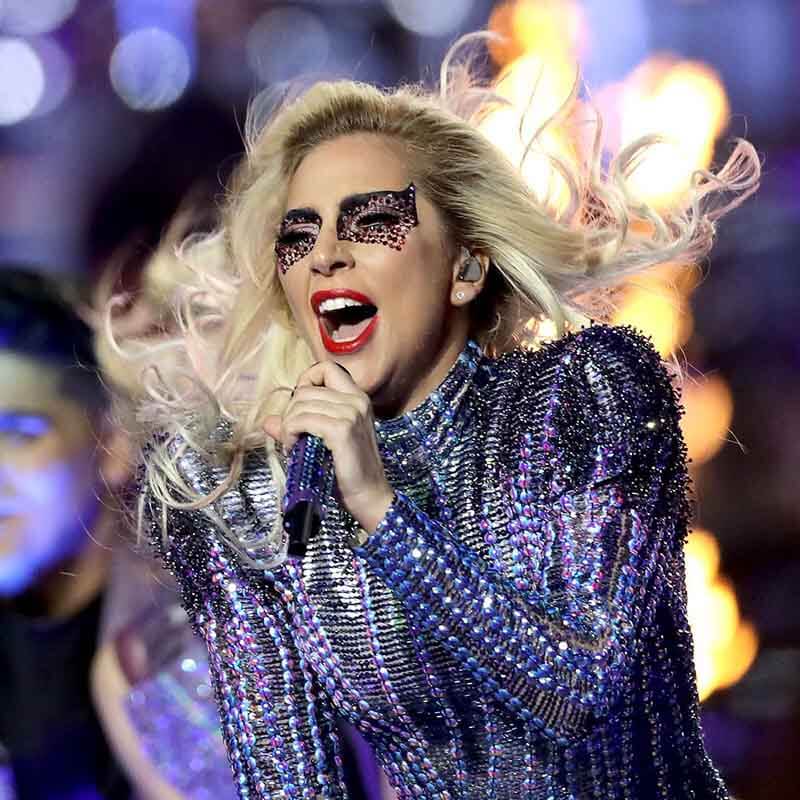 Part 2: The Best Lady Gaga AI Voice Changer That You Can Try
Are you ready to sound like Lady Gaga? Unlock the power of professional AI voice technology with MagicMic - the go-to Lady Gaga AI voice changer. Find out all you need to know to transform your voice into the iconic sound of this talented artist.
Introducing MagicMic - the small yet powerful voice changer that enables you to sound like Lady Gaga in real-time. Transform your voice with the amazing range of voice effects and get ready to sing along with your favorite Lady Gaga tunes or make your own original content. This user-friendly and compact changer is your perfect companion for creating amazing vocal effects!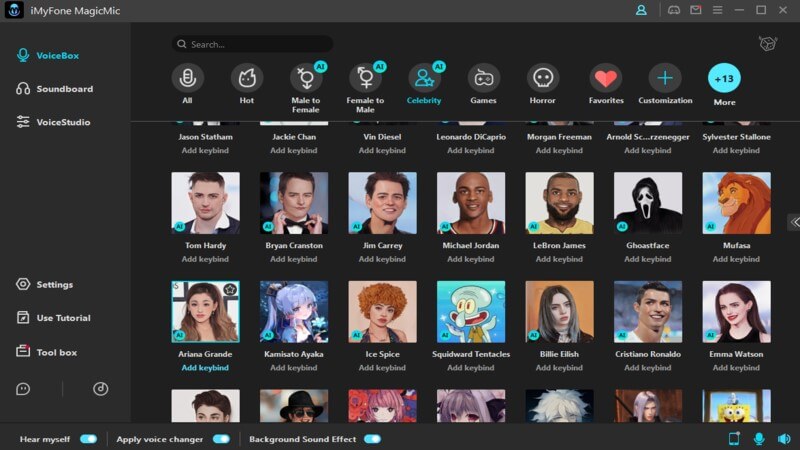 Key features of MagicMic
Lady Gaga AI Voice Generator
Get access to over 125 voice effects in real-time using MagicMic.

Choose from a library of 400+ voice effects and 150+ voice memes to create your own unique voice signature.

Leverage Game characters, celebrities and Famous AI voices , such as Joshua Graham and PUBG or make your own custom AI voice with the voice studio feature.
Get the perfect sound for gaming, live streaming, chatting, or attending classes with the sound emulator feature.
Transform your voice with a variety of voice effects such as male, female, cartoon and robot, as well as celebrity voices like Donald Trump and Morgan Freeman.

Easily record your voice and apply changing effects to your audio recordings.

Take your content to the next level with the voice studio feature that allows you to make any voice of your desire.

Create custom voices by tuning the pitch and the timbre of your own voice.

Use the "Lady Gaga AI Voice" feature to replicate the distinctive sound of Lady Gaga's voice using AI technology.

This feature is able to analyze and mimic her vocal characteristics such as her tone, pitch and style of singing, making your content shine above the rest.
Watch the Video Below To Know More About Lady Gaga AI Voice Changer
Part 3:Other Lady Gaga AI Voice Generators for PC/Mobile
VoxBox is an incredible AI voice generator that boasts a huge range of 46+ languages, 100+ accents, and over 3200 human voices -- including the iconic Lady Gaga Voice. It's an incredibly versatile tool that caters to all sorts of needs.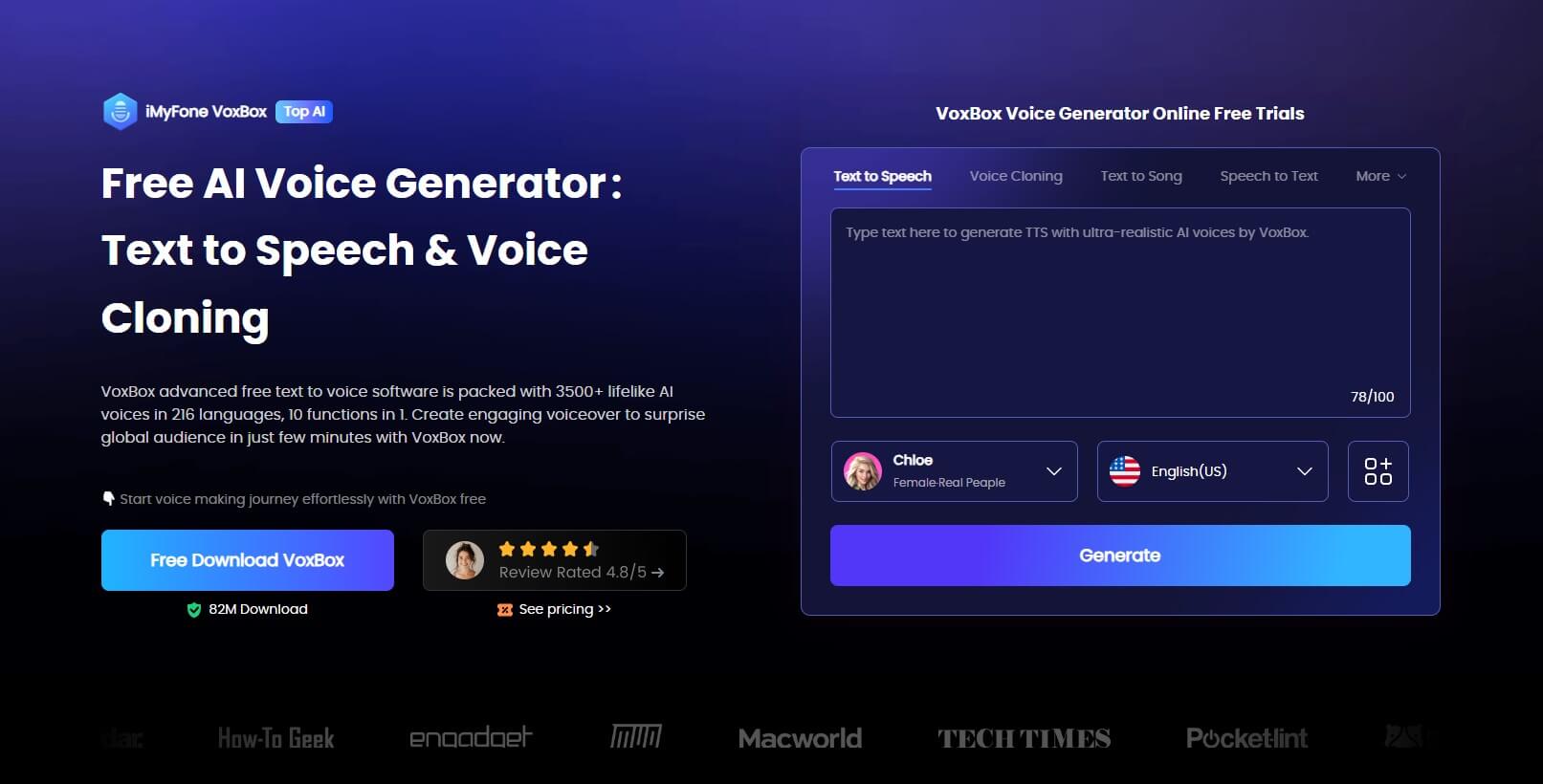 Pros:

Support 3200+ voices & 46+ languages for overdub.

Support custom like Pause, Pitch, Volume, Speed & Emphasis.

Not only an AI Voice Generator.

Easy to use, High-quality audio.

Supported PC & Mobile.
Cons:

You need to install it.
MorphVOX Junior is a superb free voice changer software for Windows, designed to help users change their voices in real-time while speaking into a microphone. Its user-friendly interface and simple layout make it a great choice for those just starting out, and its feature-rich capabilities ensure it can do what's needed.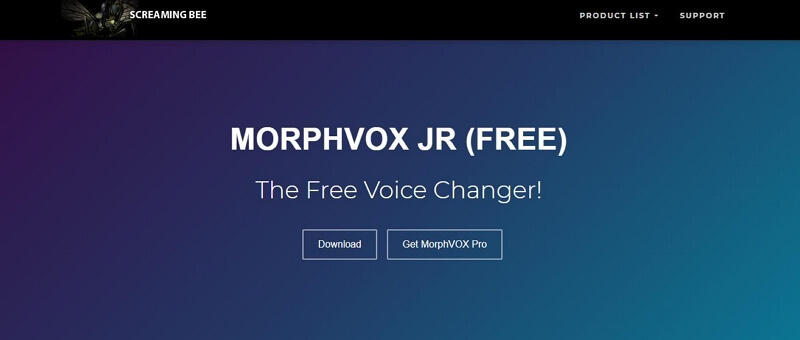 Pros:

It has a wide range of voice effects to choose from.

It won't slow down your computer while you're using it.

The software is compatible with a variety of online games, chat programs, and VoIP applications.
Cons:

The free version only offers a limited number of voice effects.

Some users have reported issues with the software crashing or causing audio problems on their computer.
MagicCall is an incredible voice changer app that lets users modify their voices in real-time during phone calls. Choose the perfect voice effect before placing the call -- then, the effect is applied automatically, so your voice is sure to draw attention.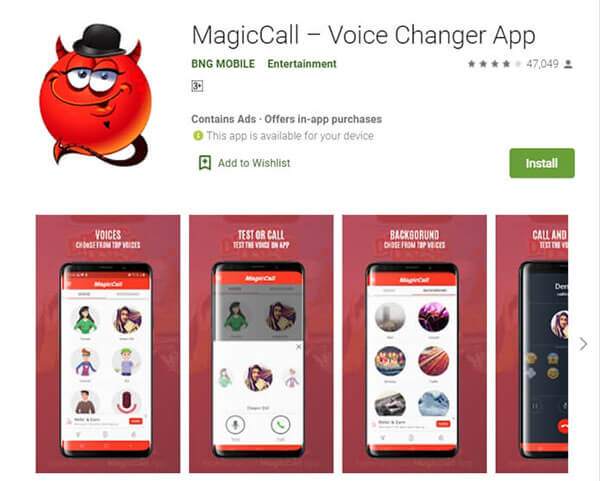 Pros:

One of the main advantages of MagicCall is its ease of use.

MagicCall isaffordability
Cons:

The app requires a stable internet connection for the voice effects to work properly

Some users have reported issues with the app's compatibility with certain phone models

The app may not be suitable for professional use due to its cartoonish and unrealistic voice effects.
Part 4: FAQs about Lady Gaga AI Voice
How old is Lady Gaga?
Stefani Joanne Angelina Germanotta -- or better known as the iconic Lady Gaga -- is the celebrated American singer, songwriter and actress born on March 28, 1986. A star in her own right, exploring various genres, she's forged a path of her own and has become one of the most renowned creative minds of her generation.
What are some of Lady Gaga's most famous songs?
Lady Gaga's most famous songs include "Poker Face", "Bad Romance", "Born this Way", "Just Dance", "The Edge of Glory", "Telephone", "Applause", "Paparazzi" and "Million Reasons".
How tall is Lady Gaga?
Lady Gaga is 5 feet and 1 inch (1.55 m) tall.
Can I use MagicMic to mix the voice of lady gaga and other singers?
Yes, you can use MagicMic to mix voices, including the voice of Lady Gaga and other singers. With MagicMic, you can create unique vocal performances by combining sounds from various singers and artists.
Final words
To conclude, for content creators and fun lovers alike, there is a vast variety of AI voice tools that make it easy to achieve the iconic Lady Gagavoice. From the powerful iMyFone MagicMic to other Lady Gaga voice changers, you're sure to find a solution that fits your needs. With Lady Gaga AI voice technology, fans can now access her unique sound and vocal range with ease.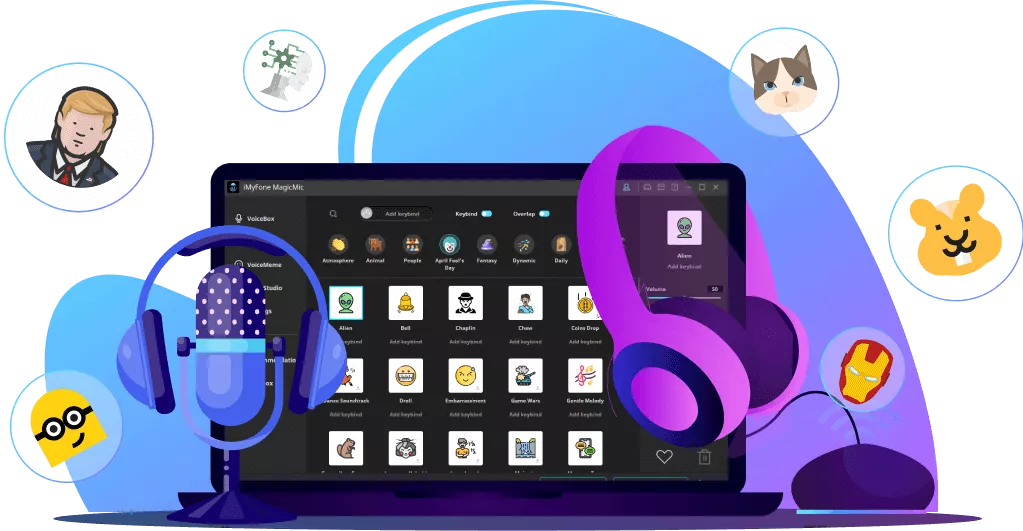 125+ Voice effects for one-click voice changing in real-time.
Huge library with 400+ Voice Effects and 150+ Voice Memes.
Sound emulator in games, live, chatting, online classes, and more.
Voice recording and audio voice changing is supported.
Voice studio lets you create any voice you like.