Katy Perry is widely renowned for her impressive vocal range and unique lyrical story-telling, which resonates with fans through her own personal transparency and vulnerability. She is masterful in her delivery of her songs, creating powerful emotional textures and connecting deeply with her listeners.
In this article, we will discuss top Katy Perry AI Voice Changers that offer a quick way to get a Katy Perry AI Voice for having fun and pranking your friends while gaming, livestreaming, or making phone calls. Keep reading to find out more!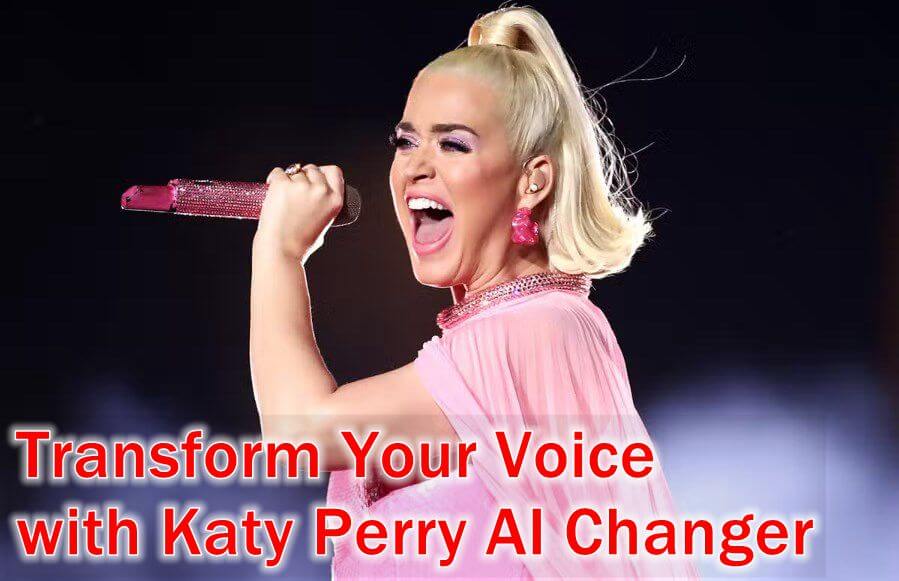 Part 1: Who is Katy Perry?
Katheryn Elizabeth Hudson (aka Katy Perry) is an American singer-songwriter and TV personality, known for her influence on modern pop music and campy style. She began her career in gospel music and signed with multiple record labels before finding success with her third album, One of the Boys (2008), and its hit singles "I Kissed a Girl" and "Hot n Cold". Teenage Dream (2010) further established her as a leading pop star, becoming the only album by a female singer to produce five U.S. number one singles. She has achieved international fame, having sold over 143 million records and earning nine U.S. number one singles, three U.S. number one albums, and various other awards. Additionally, Perry is the second most-followed woman on Twitter with over 108 million followers and a judge on American Idol.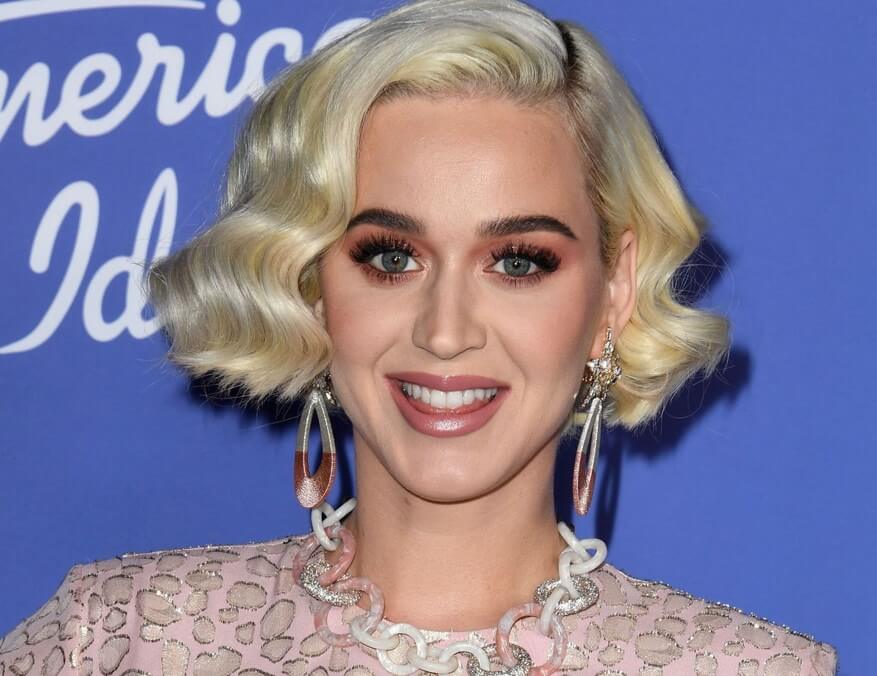 As a popular pop star, Katy Perry's powerful and melodic voice is admired for its clean sound and commanding presence. Perry's vocal style is instantly recognizable, marked by deliberate artistic choices that contribute to her unique sound. While praised for its edginess by Betty Clarke of The Guardian, Rob Sheffield from Rolling Stone described her vocals on Teenage Dream as "processed staccato blips."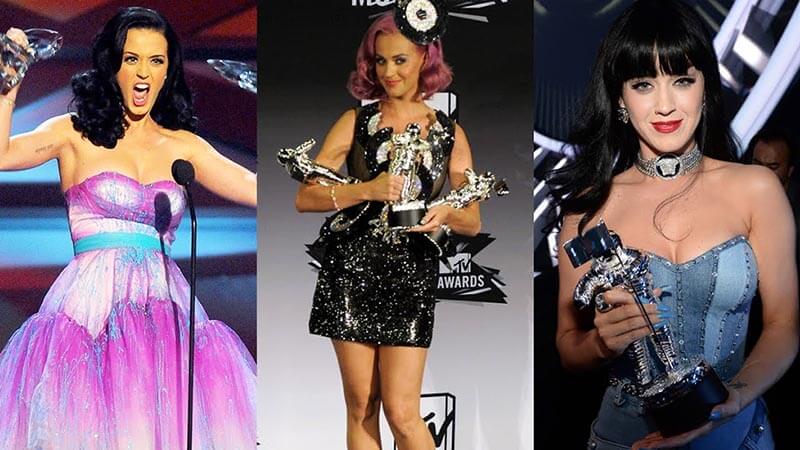 Part 2: The Best Recommended Katy Perry Voice Changer
Bring your inner Katy Perry to life with MagicMic! The revolutionary Katy Perry AI Voice Changer is the most advanced voice changer available. With MagicMic, you can quickly transform your voice into Katy Perry and make your dreams a reality.To get the Katy Perry AI Voice Changer, simply click the button below.
MagicMic Voice Changer is the perfect software for modifying your voice in real-time. With a variety of voice effects and filters, you can transform your voice into robots, monsters, animals, celebrities, and more - including the iconic singer, Katy Perry! With MagicMic, you can sing along to all of Katy Perry's greatest hits or create your own original content. Unleash the power of MagicMic and make amazing music today!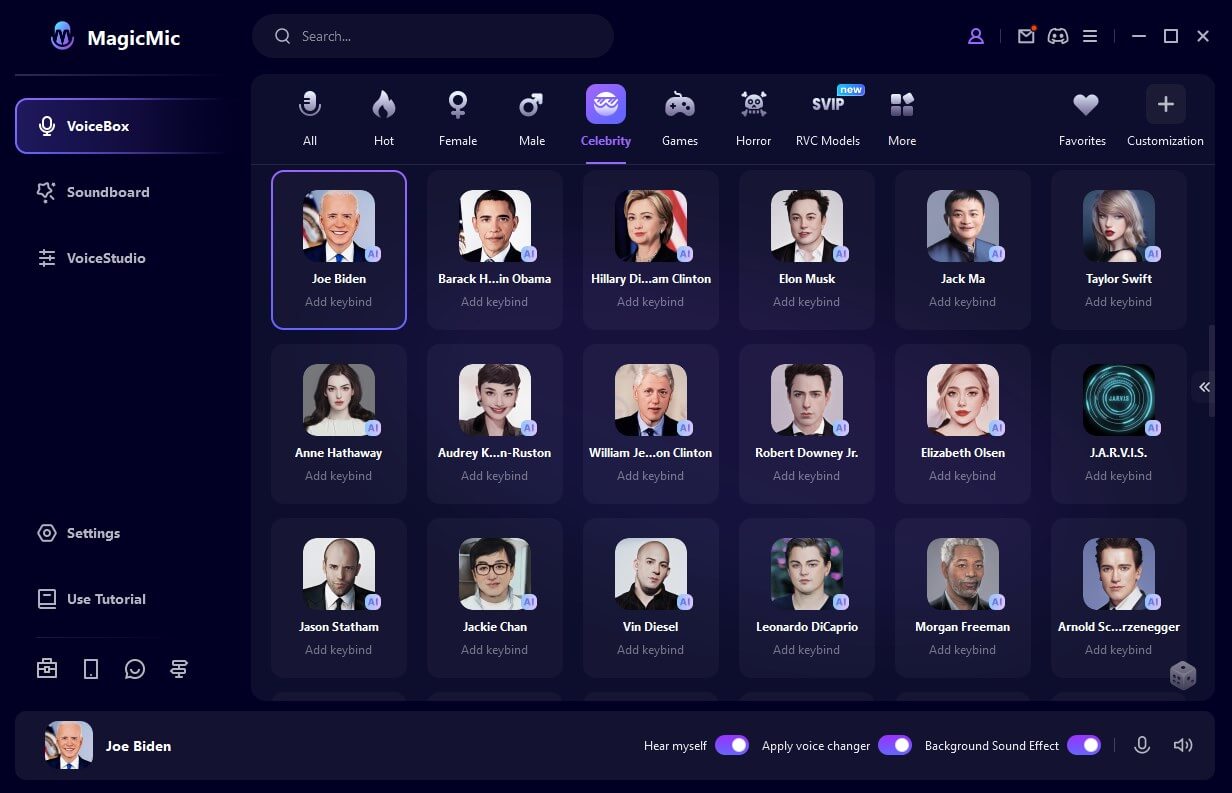 Key features of MagicMic
Katy Perry AI Voice Changer
Real-time voice transformation with access to over 160 voice effects, 400+ voice effects, and 150+ memes.

Choose from a variety of famous voices, create your own with the Voice Studio feature, and design custom voices with the advanced Sound Emulator.

Utilize the Adele AI Voice feature to accurately replicate Adele's vocal style.
Control the pitch and timbre of your voice with the Custom Voice Generator.
Stream and chat seamlessly with perfect integration.

Harness the best AI voice changer available.

Get Creative with MagicMic and Popular Chat Apps Such as Zoom & Discord. Modify Your Voice and Imitate Celebs Like Robert Downey Jr,Taylor Swift,Joe Biden or Donald Trump with Its Advanced AI Technology!

Leverage AI recognition technology for advanced voice imitation.

Access an array of sound effects, from male to female, cartoon, and robot.

Unleash your creativity and craft the perfect sound with MagicMic.

Make your content come to life with MagicMic's cutting-edge technology!
Pros:

Wide selection of voice and sound effects to explore.

Compatible with popular gaming platforms like PUBG, Among Us and others.

Easy to use and customizable user interface.

Intuitive, easy-to-understand interface to adjust effects and add new ones.

Real-time voice modulation capabilities on voice chats, gaming, and streaming.
Cons:

Still relatively new and not yet widely recognized.
Watch the Video Below To Know More About Adele AI Voice Changer
Part 3:Other Katy Perry AI Voice Generators for PC/Mobile
Unleash the power of AI and experience unparalleled speech capabilities with VoxBox! With support for over 46 languages, 100 accents, and 3200+ human voices, users can replicate the unique voice of Katy Perry or any voice they desire! VoxBox is the AI voice generator you have been waiting for!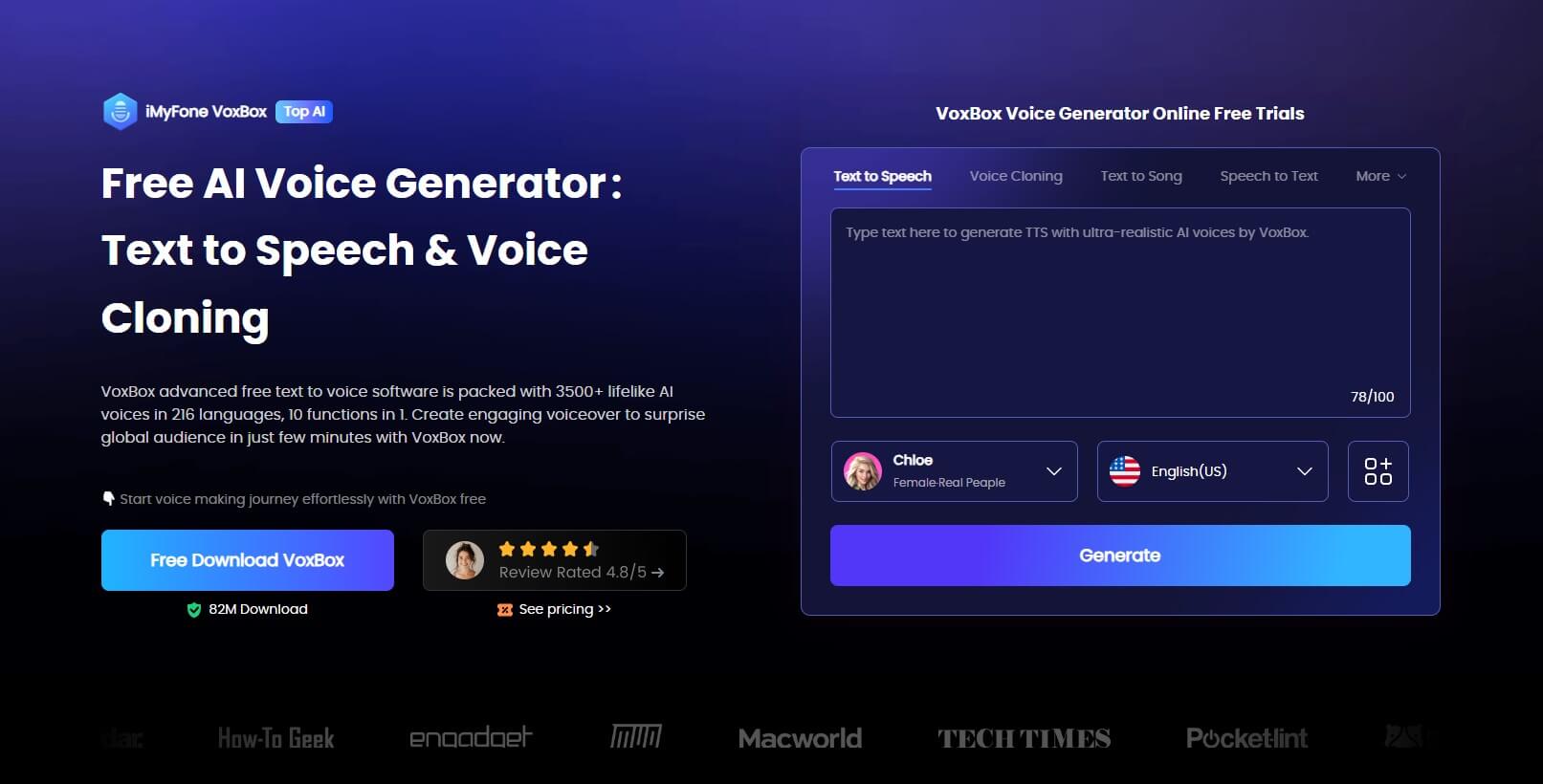 Pros:

SExtensive voice and language support with 3200+ voices and 46+ languages for dubbing.

Customizable audio output with adjustable pitch, volume, speed, emphasis, and pauses.

Includes additional features beyond AI Voice Generation for enhanced functionality.

User-friendly interface with high-quality audio playback.

Compatible for use on both PC and mobile devices.
Cons:

Installation of the program is required.
Part 4: FAQs about Katy Perry AI Voice
What is Katy Perry AI Voice or Katy Perry voice changer?
Experience the cutting-edge technology of Katy Perry AI Voice, a revolutionary software or app that empowers users to transform their voices into the distinct style of the renowned singer and songwriter, Katy Perry. Unleash your creativity and discover the perfect vocal sound with Katy Perry AI Voice!
How does the Katy Perry voice changer work?
Experience the cutting-edge technology of the AI Katy Perry Voice Changer, powered by advanced algorithms and digital signal processing. This innovative tool accurately reproduces Katy Perry's distinctive singing style by fine-tuning pitch, tone, and other vocal elements. Unlock the potential of AI and delve into the realm of Katy Perry's music with the AI Katy Perry Voice Changer!
Can I use Katy Perry Voice in real-time?
Yes, Katy Perry Voice operates seamlessly in real-time, granting you the ability to modify your voice while engaging in live calls, streaming sessions, or any audio recording endeavors.
What are Katy Perry's top 10 songs?
Here are some of Katy Perry's popular songs:
"I Kissed a Girl" "Roar" "Rise" "Bon Appétit" "Firework" "Dark Horse" "California Gurls" "Wide Awake" "Daisies" "Teenage Dream"
Final words
In summary, if you're looking for a way to spice up your content creation or just have some fun, the availability of Katy Perry AI Voice technology provides endless possibilities. From iMyFone MagicMic to other Katy Perry Voice Changers, you can easily replicate the iconic sound and vocal range of Katy Perry. So, why not give it a shot and see what kind of magic you can create? Unleash that inner Katy Perry and let your voice be heard!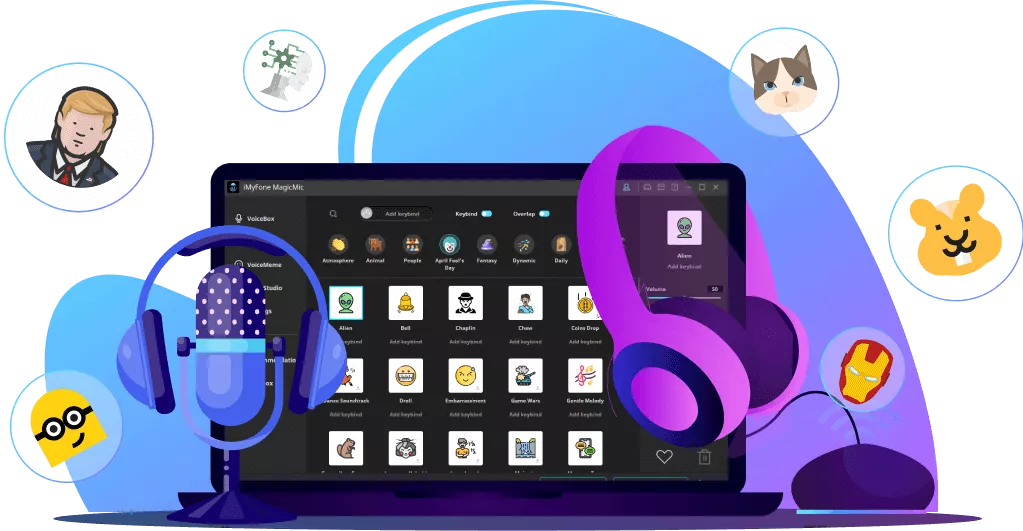 125+ Voice effects for one-click voice changing in real-time.
Huge library with 400+ Voice Effects and 150+ Voice Memes.
Sound emulator in games, live, chatting, online classes, and more.
Voice recording and audio voice changing is supported.
Voice studio lets you create any voice you like.