If you are into streaming or prank calls, you must have heard about voice changers and trust us; they are the best things ever. But, not all the voice changers are all in one, and most of them lack certain necessary features.
Voice changers like iMyfone MagicMic and MorphVox are comprehensive and provide everything you need from a standard voice changing software. So, let's dive right into it to know more.
Part 1: How is All-in-One Voice Changer?
Not every voice changer is as efficient as this one. All in one has been in the market for quite a while now. This platform is well-versed about the voice changer market trends and the necessary features.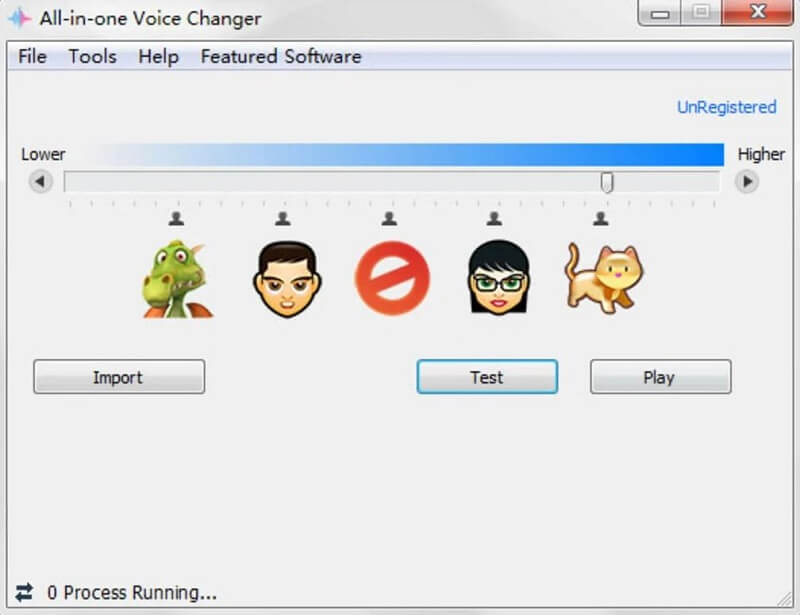 Though it was initially designed for skype, it works for many more apps now. It works perfectly with a microphone, and you can use it for Yahoo and other texting apps. All in one voice changer has grown a lot since its launch because people absolutely love how effortless and great it is.
OS: Windows
Key Features:
Highly reliable and efficient

Offers voice changing in multiple magic voices

Supports WMA format

It also has a prank calling feature

Offers sound optimization too
Pros:

All the magic voices offered are of high quality

The outlook is hassle-free

It is easy to navigate through

Works with most texting software
Cons:

The collection is slightly outdated

The voice effects are limited
Part 2: Top 3 All-in-One Voice Changer for Windows
When it comes to Windows, finding the best voice changer sounds like a very big deal, but with our top 3 voice changers, you don't have to worry at all.
1. MagicMic [Editor's Choice]
When it comes to voice changers for Windows, our first priority has to be this software. MagicMic is a voice changer software that you install on your PC, and then it starts working right away. Navigating through this software is easier than ever, so even the newer users can do it.
The best thing about MagicMic is that you can add sound effects directly while live streaming to add a little drama and entertain your audience.
Features:
Offers high-quality sound effects

It has a wide sound library

Offer voice studio to customize your voice.
Pros:

Perfect for professional and beginner use

Highly suitable for Windows

Installation is easy,which only takes few mins

It does not take up a lot of space,only 3MBs
Cons:

Lags in slow internet connection
2. Hero Voicer
Hero voicer is yet another great software that offers built-in voices for adding to your calls and live streams. It is specifically perfect for Skype and other chatting apps where you usually do voice or video calls.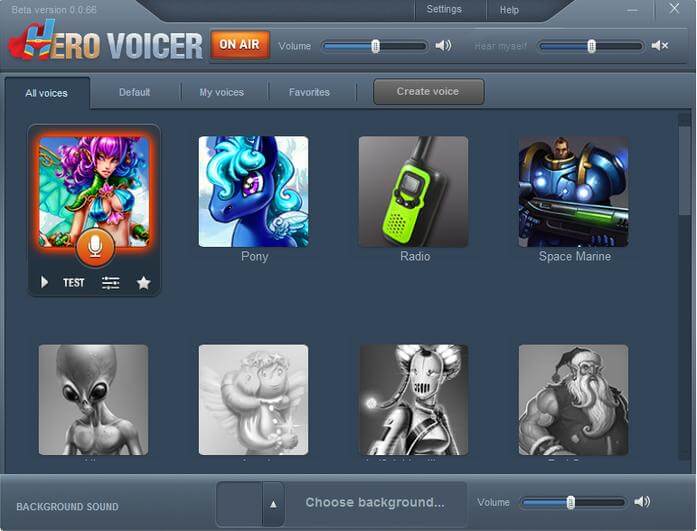 It also gives voice to your characters during gaming, and you can also switch your voice with your favorite character's voice during streaming.
Features:
Enables real-time speaking on call and streams

Offers a huge collection of voices

It is very easy to use

Covers excessive background sounds to make your voice clearer

Perfect for using for MMORPGs
Pros:

It gives a chance to offer voice changing in real-time

The interface is very easy to navigate

Character voices could be added in games

Suitable for beginners as well as professionals
Cons:

It lags a lot and freezes at times
3. MorphVox
MorphVox is the voice changer of the new era as it introduces so many new and innovative features to the voice changer market.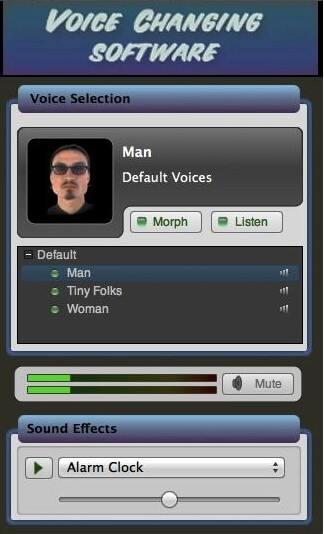 It offers a lot of free voices and has whole packs of sounds for your ease. You also get to experience the high quality of background sounds.
Features:
Offers free sound effects

Offers background sounds

It can be used while streaming games

Cancels excessive sound effects in the backgroun
Pros:

Specifically designed for gaming

The interface is advanced and intuitive

It also offers vocal visualization

Voice can be tuned and edited
Cons:

It needs plenty of space in your PC for working properly
Part 3: Top 3 All-in-One Voice Changer for Mac
There are quite a lot of software for Mac in the market, but not each one is as good and impressive. That is the very reason why we have jotted down the top 3 finest voice changing software that are all in one for Mac.
1. MagicMic [Highly Recommend]
Though we have listed MagicMic in the Windows list, it works so great for Mac that we had to include it in this list. It is a real-time voice changer that also works as a voice emulator and changes your voice in no time.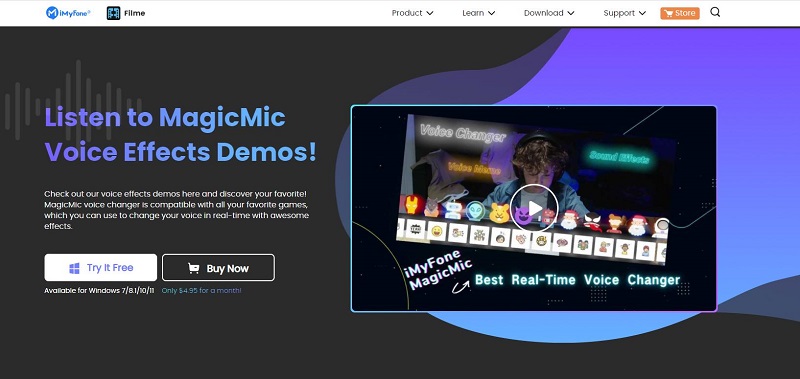 It offers more than 200 sound effects and has options for editing the pitch and depth of different sounds. It can be used with Discord, Fortnite, PUBG and Zoom directly.
Features:
You can import different sound effects with the software

Frequently used sounds are added in favorites

You can customize your voice

It could be used with different apps and games

Easier to use
Pros:

Has a voice studio to make things easier

It does not lag on Mac at all

You can also create your own voice

You get a money-back guarantee with the software
Cons:

It is still a niche though it is a good software
2. Voice Candy
Voice candy is yet another voice changing software that is great for Mac, and if you are new to the voice changer game, you got to try it.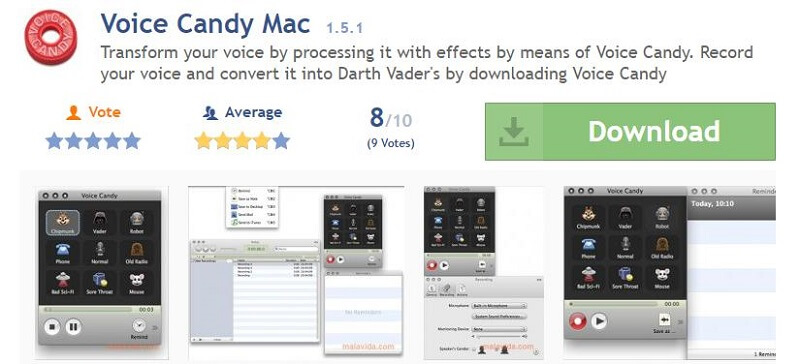 It can be added quite easily to your phone calls, and you get to play your voice backwards, too, for totally freaking your friends out.
Features:
Offers to play voice backwards

It is totally free

Offers high-quality sound effects
Pros:

Perfect for beginners

The outlook is very simple and basic

It does not have a lot of bugs

Highly suitable for Mac
Cons:

The voice effects are slightly outdate
3. Voxal Voice Changer
Voxal software is one of the most reliable voice changer software. It is literally all in one as it offers many features and is compatible with different interactive apps.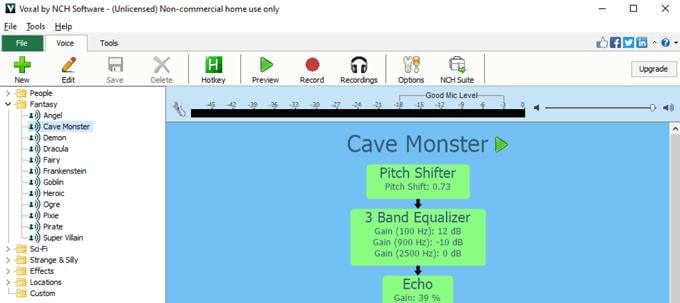 You can also create the voices of your choice with this software, and in addition, it offers quite a lot of high quality sound effects of high quality.
Features:
The quality of sound effects is pretty impressive

You can totally disguise your voice with sound effects

The interface is very simple and basic

It does not take up a lot of space
Pros:

The switch of voices is effortless

You can also add sound effects in audio files

Compatible with all mainstream games
Cons:

It does not work with slow internet
Part 4: Top 3 All-in-One Voice Changer for Mobile
If you are looking for a highly reliable and all in one voice changer, then we have got you covered. So, let's find out the top 3 finest voice changers for mobile.
1. Voice Changer Plus
Voice Changer Plus can be used on both android and iPhone. It offers quite many options for sound effects, and you also get to choose your favorite sound effect for your audio.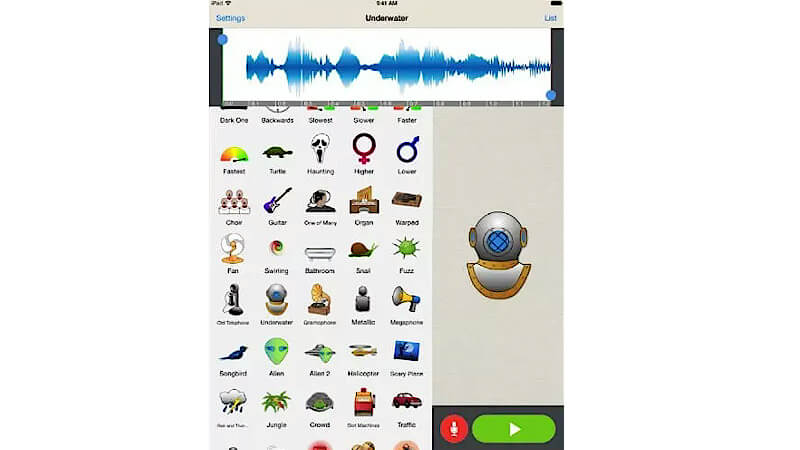 This app was initially designed for prank calls, but now it is being used for all types of voice changing functions. It is perfect for using on your phone and does not take up a lot of space either.
Features:
Perfect for prank calls

Highly efficient voice changer

All the sounds are clear

Voice could be played backwards
Pros:

It offers a lot of voice effects

Specifically designed for phones and iPad

Fun to use
Cons:

It might cause your phone to lag a bit
2. Voice Changer with Effects
Voice Changer with Effects is a super basic app that you can use to make your phone time more fun and happening. You can apply all kinds of sound effects to your clips or directly add them to your calls.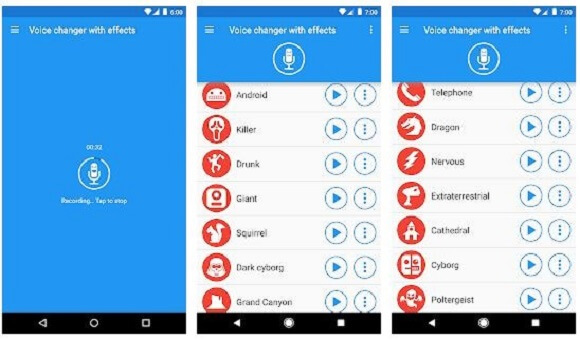 It also features sound effects of your favorite movie characters like Darth Vader. It works with a click of just one button, which makes it super-easy and hassle-free.
Features:
It is a totally free software

Works for android phones

Has an updated version

All the sound effects are of great quality
Pros:

The list of sound effects is pretty extensive

You can directly save edited clips to your phone

It does not take a lot of space

Perfect for beginners
Cons:

The outlook is slightly outdated
3. Funcall Voice Changer
With Funcall Voice Changer, you can now change your voice with just one click. Using this app is also hassle-free, and you get access to quite a lot of sound effects.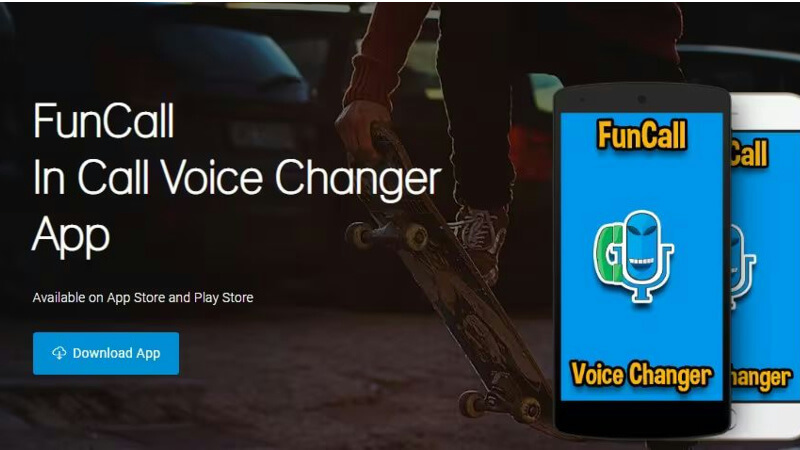 It makes your voice change completely while you are on a call, and it also has a keypad to make things easier for you. Also, it is specially designed for making phone calls and is flawless.
Features:
It is perfect for new users

Made for android and iphone

It is an all in one app

It helps you record calls too
Pros:

The app offers a lot of sound effects

Makes international calls too

Call rates are cheaper

Works flawlessly
Cons:

The sound effects have poor quality
Conclusion
We are glad to have found the ten best sound effects that are literally all in one. All these apps and software are perfect for your phone, Mac and Windows. Just make sure to pick the highly efficient software that works best for your profession.
We highly recommend you to go for iMyFone MagicMic as it is the best voice changing software for both Mac and Windows. iMyFone MagicMic is also an all-in-one voice changer because there really is nothing this software does not offer, so just go for it, and you won't regret it.