Tiko is basically an American YouTuber who uses voice changer for recording his Fortnite videos. He and his online fish persona have gained significant popularity among the Fortnite players, and his voice changer is known as Tiko voice changer.
Many people willingly install the Tiko's voice changer through various applications to use it while playing Fortnite or even while using Discord.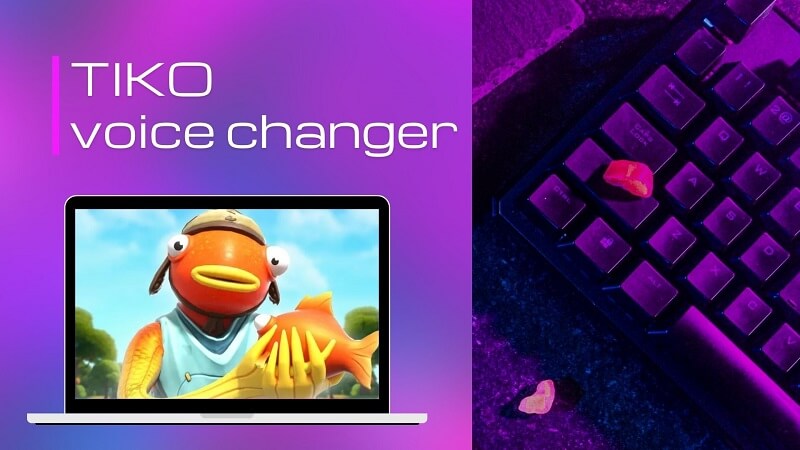 What voice changer does tiko use?Here is an excellent guide to tiko voice changer and providing detailed information on what voice changer Tiko uses.
How to Get a Tiko Voice Changer Using iMyFone MagicMic?
iMyFone MagicMic is an absolutely remarkable tiko voice changer that provides some efficient features that the other voice generators do not provide. Moreover, iMyFone MagicMic is comparatively better than other voice changer like clownfish voice changer and Voicemod voice changer.Look into the following information,you will believe it.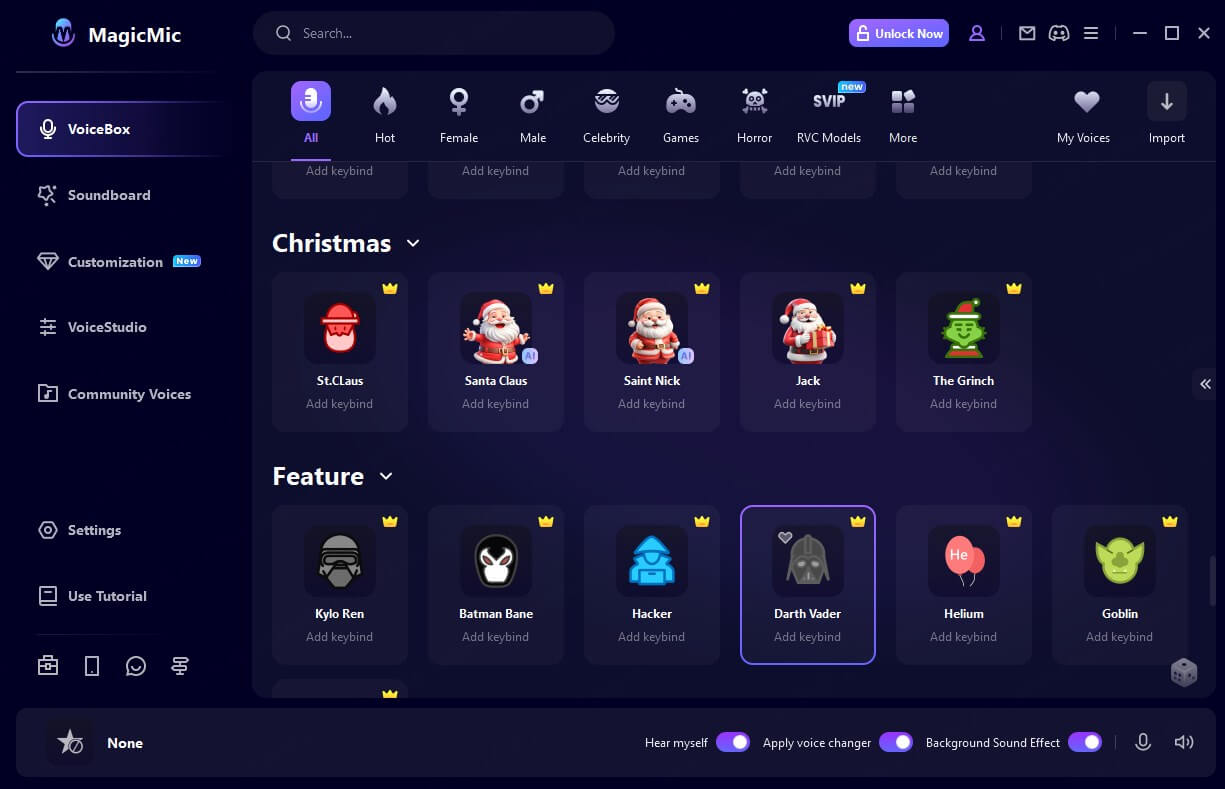 Advantages of Using iMyFone MagicMic

Changes the voice in real-time with 100+ voice effects.
Supported to use on various gaming, chatting or live streaming plarforms, like PUBG, CrossFire, Fortnite, Discord, Twitch and more.
It has 500+ sound effects for you to choose from.
You can set keybinds for voice and sound effects to control their play and stop.
It also supports to voice recorder and audio voice change.
It allows your to customize your own voice with a voice studio.
You can import audio files as sound effects with ease.

MagicMic voice changer app for ios and android comes with voice recording and audio voice change.Moreover,it's 100% free.But for PC version,it comes with real time voice changing,voice custom, 225+ voices and 600+ sound effects.
Note
Following are the instructions that will help you download and set up MagicMic voice changer on your computer;
Step # 1 – Download the Application
You can easily download the MagicMic application from its official website. Or you can directly download it by clicking the button below.
Step # 2 – Select The Output and Input Device
Now you need to choose the output and input to use MagicMic voice changer. Select your real microphone as the input device. Select your headphones as the output device.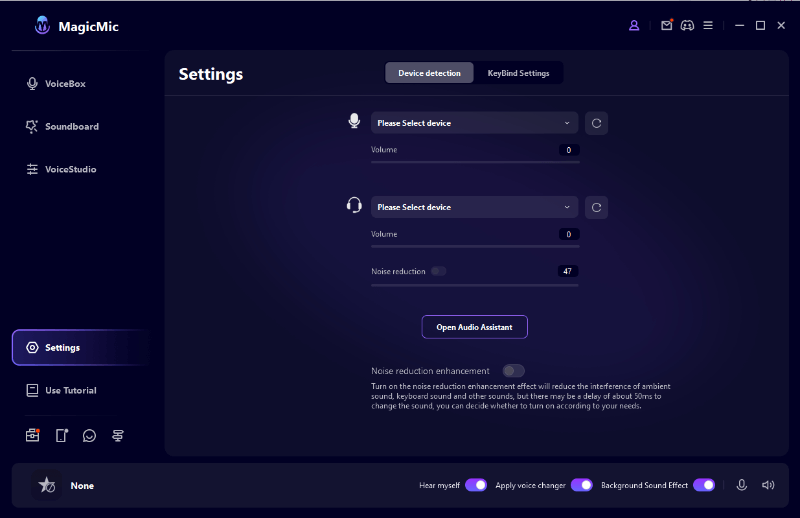 Step # 3 – Check the Voice-Changing Effect
Now you can click any voice effect and speak into your microphone to check if it works.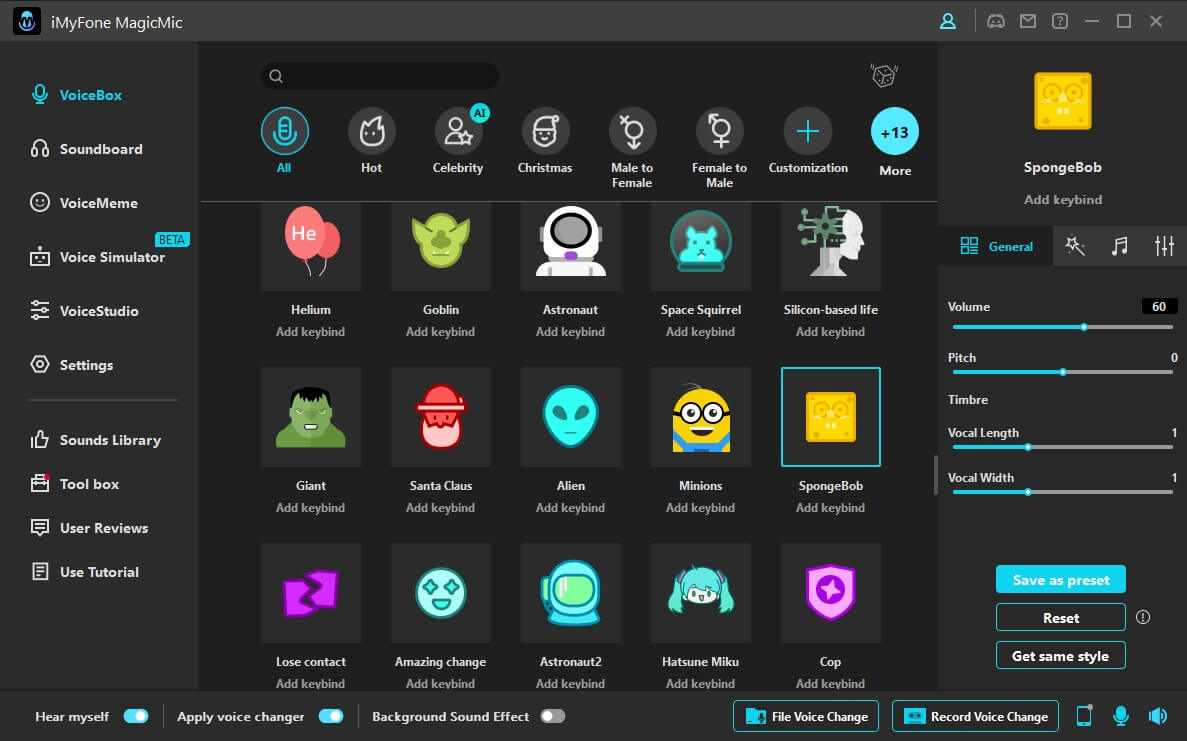 Step #4 – Setup and Use MagicMic Voice Changer in Fortnite / Discord
Now go to Settings section of Fortnite / Discord and select Microphone (Voice Changer Virtual Audio Device) microphone as your input device. Then press Apply. After that. you can choose any voice you like in MagicMic and start using it!
Tiko Voice Changer for Windows Only
1. Clownfish Tiko Voice Changer
Clownfish Voice Changer is the one that is used by Tiko, and anyone can get the same Tiko soundboard with a simple download and set up. It is a free voice changer with only 14 voice effects.It might be quite limited for making fun. Below are the step-by-step instructions to get the clownfish voice changer working?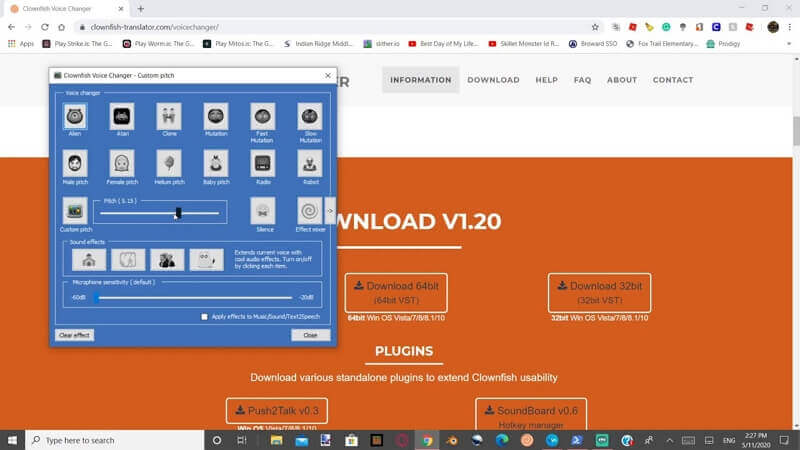 Step # 1 – Search Clownfish / Clownfish Voice Changer on Google
The first step to get the clownfish voice changer installed is to search it on google. You can even just write clownfish for clownfish voice changer, or either you can write the whole phrase.
Step # 2 – Download the Clownfish Voice Changer
After you have gotten the desired results of the Clownfish voice changer, open the link and scroll down till you see the Download V1.10 heading. You will have two options, either 32 bits or 64 bits; choose the one that will support your PC and download it.
Step # 3 – Set up the Voice Changer
Once the application is downloaded, it will start showing on your desktop. Make sure to add it to your sidebar so that you can use it whenever you want to. Now, right-click on the application icon, settings of the application will pull up on your screen. If the application is turned off, you will have the 'turn on' option on the very top of your settings. Next, choose the 'hear microphone' option so that you could know how the voice changer is affecting your voice.
After you have done all this, you will have to click on the 'Setup' button. A list of microphones will appear on your screen. Now, choose the microphone you use or are currently using and make sure that it says 'remove.' When you click the remove button, you will have that microphone uninstalled and required to reinstall. All of this uninstalling and reinstalling is done to prevent any kind of bugs.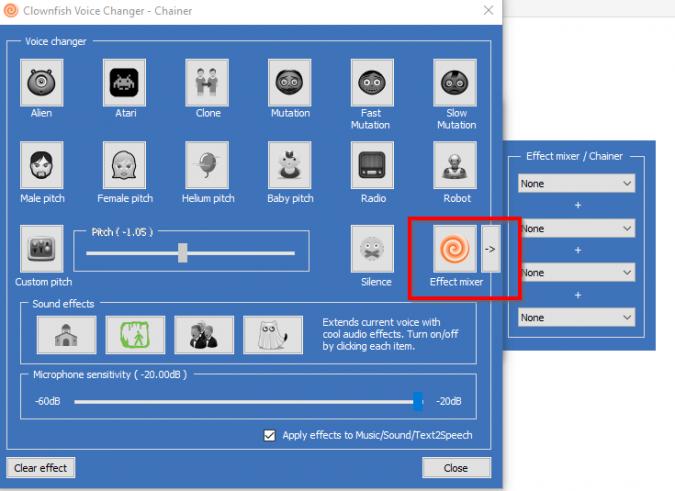 Step # 4 – Set up your Pitch
For making it appear more realistic, you will have to set up a pitch according to the depth of your voice. For setting up the pitch, go to 'Set voice changer' and set up your pitch from there. Usually, the pitch used by Tiko is around 3.40 to 3.60, but you can set it up according to your voice.
Step # 5 – Make the Voice Changer More Realistic
To sound more realistic, talk with a changed voice. The flaws and problems will be masked by the voice changer, and your listeners will have a more realistic experience.
Step # 6 – Turn on the Voice Changer
After that, turn on the voice changer.
2. Voicemod Tiko Voice Changer
Voicemod is a very efficient voice changer used by many people and gives your voice a squeaky tone as that of Tiko. Let's not waste any time and get into the step-by-step instructions for this voice changer;
When we talk about its cons,it might be this program would be crash easily.There might be many problem about voicemod not working and so on.But it is better than many other voice changer.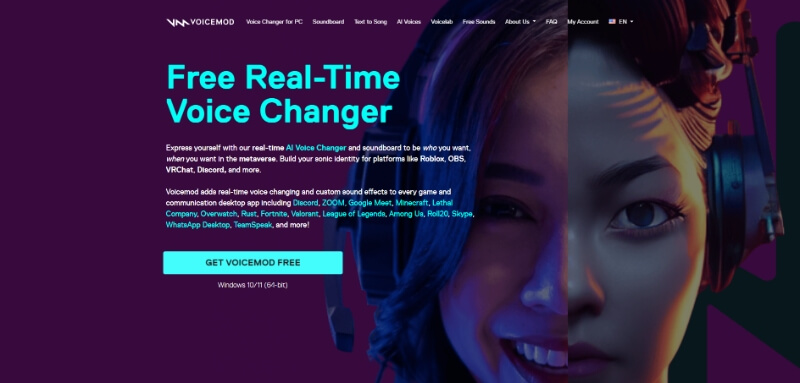 Step # 1 – Search Voicemod.net on Google
To download Voicemod voice changer, go to google search Voicemod.net.
Step # 2 – Download the Application
Voicemod. Net only supports the PC with 64 bits, and most of the PCs that come into the market now are 64 bits. Click on the download button to get this application downloaded.
Step # 3 – Install the Application
After the application is downloaded, you will see it on your desktop, from where you will have to install it. Set your language and what folder you want the application to install into and install. Now, you can restart your computer or can look into the application before doing so.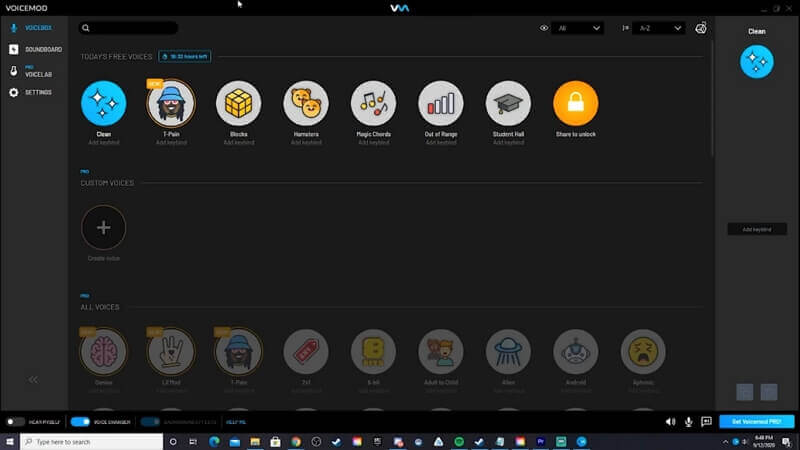 Step # 4 – Select your Particular Mic and Speaker
Once you have your Voicemod voice changer installed, open it and set the settings to the mic and speaker that you are using.
Step # 5 – Browse through Different Voices
There is a free as well as the pro version of the Voicemod. The voices keep on changing every 24 hours for the free voice version, and you can browse through all of them. Many additional features are added in the pro version, including the voice lab, complete soundboard, customizable voices, complete voice box, and many more.
Step # 6 – Adjust the Settings
You can adjust the settings of the Voicemod voice changer according to your requirements.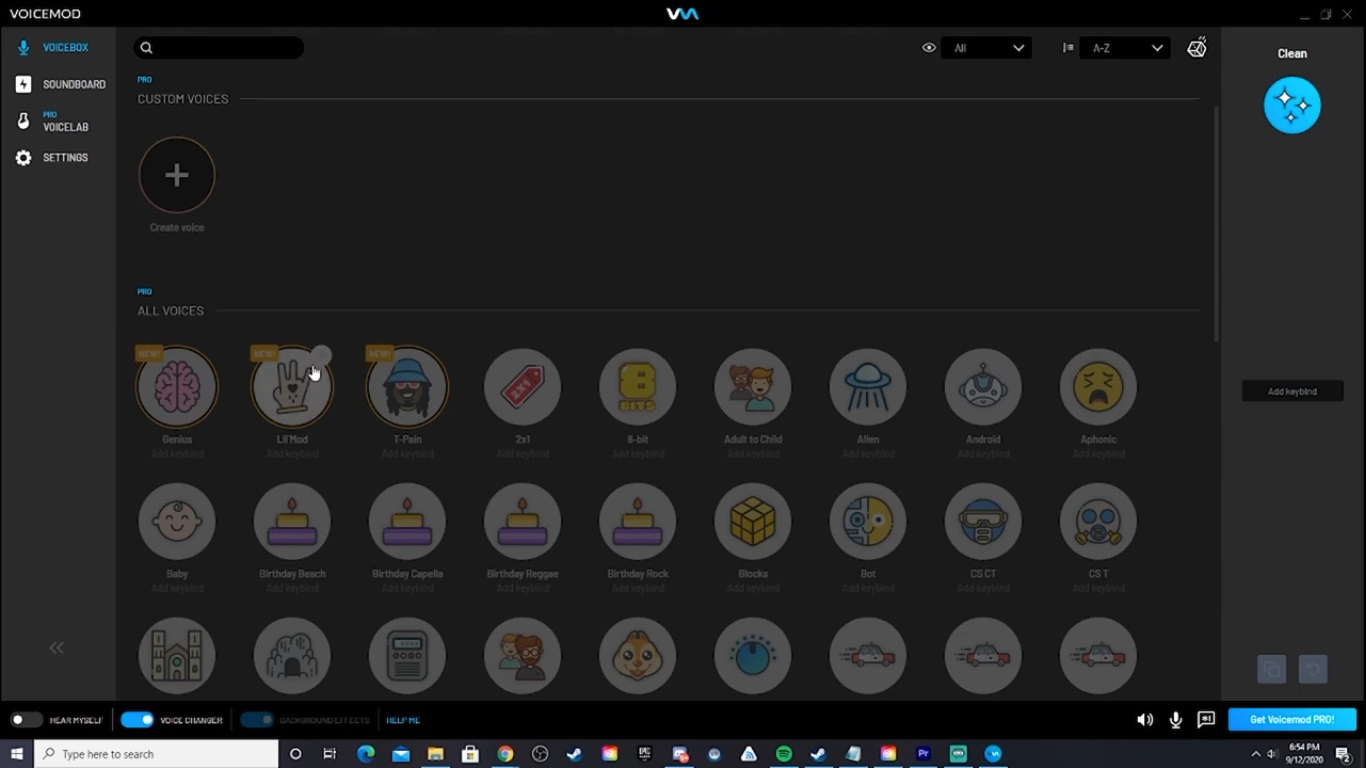 Step # 7 – Choose the Squeaky Voice
There are many different high-pitched squeaky voices in the Voicemod application that you can try and match with your voice. The baby voice option is very viable for a high-pitched squeaky voice if you want a Tiko voice changer.
Step # 8 – lter your Original Voice
If you want to have a more realistic effect with the voice changer, you will have to alter your voice and make it more loud and squeaky.
Step # 9 – Sync the Voicemod with the Application
After you have selected the type of voice and turned on the voice changer, go to the setting of the application where you want to use the voice changer, either Fortnite or Discord and alter the voice settings by selecting Voicemod virtual audio assistant from the input settings to enable the voice changer in the application. Save the settings, and you are good to go.
Tiko Soundboard: Amplify Your Fun with Interactive Sound Effects!
Are you tired of ordinary sound experiences? Look no further than the MagicMic Tiko Soundboard, the ultimate solution for amplifying your fun with interactive sound effects! With the Tiko Soundboard, you can take your audio adventures to a whole new level.

Not only does the Tiko Soundboard offer a diverse selection of pre-loaded sound effects, but it also allows you to customize your own. You can record and upload your unique sounds or import existing ones,whether you want to make your friends laugh with a funny catchphrase or set the mood with a specific soundtrack, the Tiko Soundboard empowers you to do so with ease.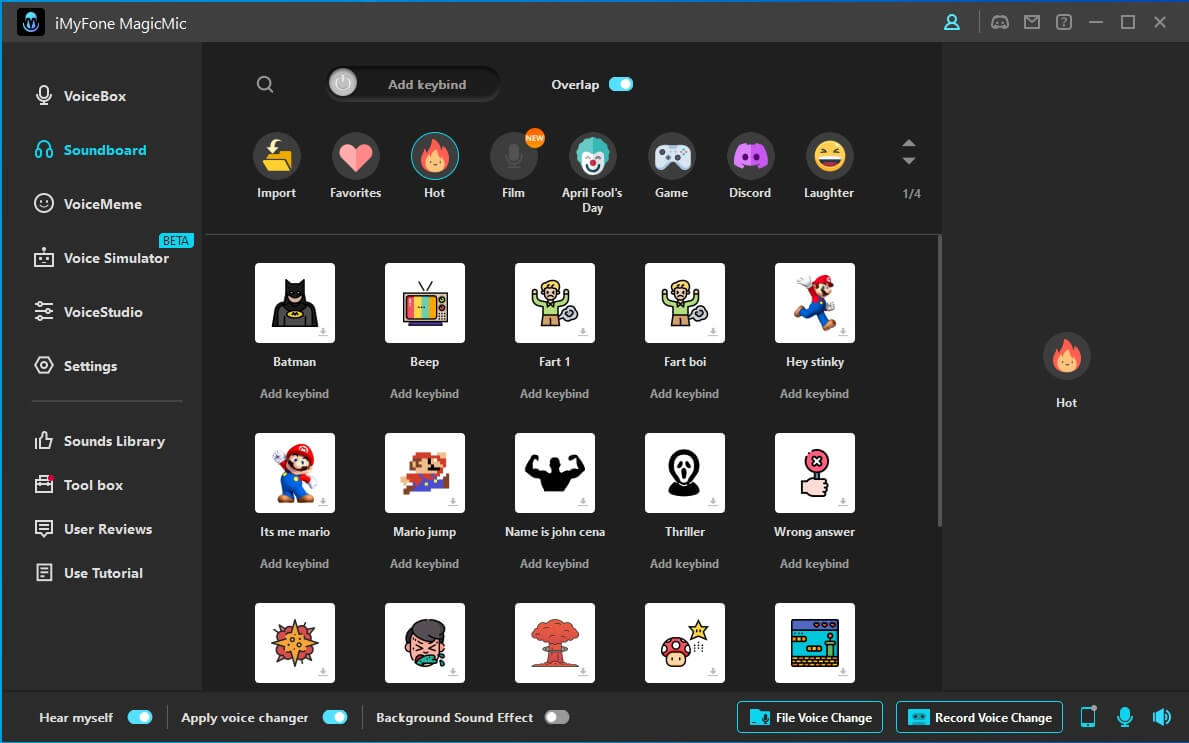 FAQs of Tiko Voice Changer
Watch Video Guide About Tiko Voice Changer
Q1: What voice changer does Tiko use?
A: According to specific sources and Tiko's own tutorial on voice changing, the application he uses to get that particular Tiko voice changer is a clownfish voice changer. On many requests, he made a tutorial on youtube in January 2020, where he mentioned that he uses the clownfish voice changer application.But after using these 3 popular voice changer,I prefer iMyFone MagicMic.
Q2: Is Voicemod a virus?
A: No, Voicemod has been declared a very safe, secure, and legit application for audio and video editing. Moreover, you must download the application from the official website to avoid the cracked and illegal versions of the Voicemod application. If you observe any virus in the application, you can simply select the Voicemod Virtual Audio Device and click on the Red Cross. Remove the driver software and uninstall it. Restart your computer.
Q3: Does Tiko, the YouTuber, use a voice changer?
A: Tiko is an American YouTuber named Jayden. He is well-known among the YouTube and gaming community because of his voice changer. He uses a squeaky voice changer while recording Fortnite videos and while streaming. "More Tiko" is the official channel name of this YouTuber.
Q4: What is the best Tiko voice changer?
A: MagicMic is the best Tiko voice changer for Fortnite as well as Discord. It is an external program that works at the system level and connects your microphone to the audio input of Fortnite. Also, this voice changer provides various enhanced features that are not possessed by any other voice-changing application.
Conclusion
Tiko brings a lot of joy to people with his voice changer, and at the same time he has accumulated a lot of fans and fame. If you also want to create more happiness, hurry up and choose a tiko voice changer.
My most trusted choice is MagicMic. If you don't know which one to choose, you can't go wrong with the same one I choose, because I have been using it for a long time.
Besides Tiko voice changer, you can also use Tiko soundboard to make your friends laugh with a funny catchphrase or set the mood with a specific soundtrack.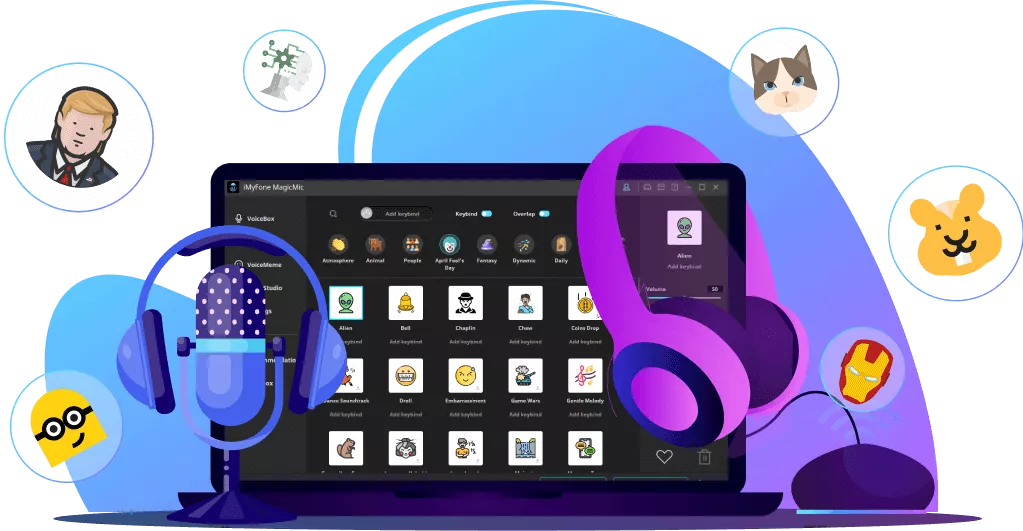 100+ Voice effects for one click voice changing in real-time.
Huge library with 300+ Voice Effects and 150+ Voice Memes.
Sound emulator in games,live,chatting,online class and more.
Voice record and audio voice changing are supported.
Voice studio lets you create any voice you like.