You're swiping through your Facebook feed and you suddenly come across a video that you really want to use somewhere else. The problem is, you don't know know how to save video from Facebook to an iPhone. Don't worry, we have your back. We'll show you three practical ways for how to save videos from Facebook to your iPhone camera roll.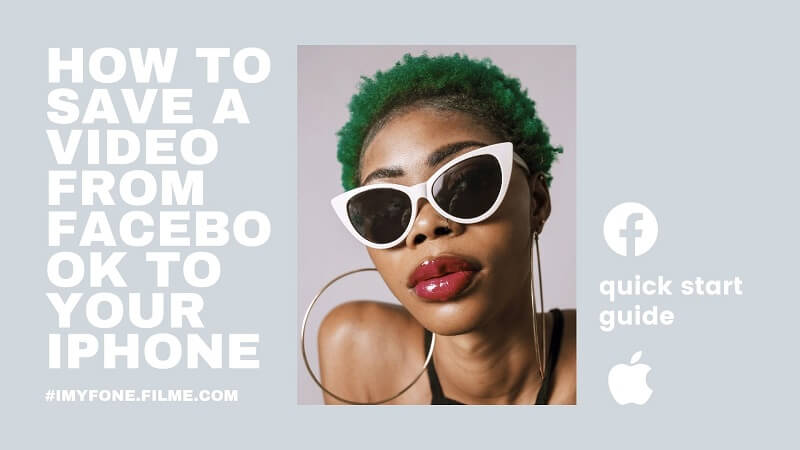 3 Options to Save a Video from Facebook to a Smartphone (iPhone or Android)
Option 1: Save Your Facebook Post Video to a Smartphone
You may have uploaded a video to your own Facebook account but you don't have the source video file on your mobile device. No problem, you can use a third-party app for this. Use something like Browser and Documents Manager from the App Store so you know it's safe. Assuming you want to download one of your own Facebook post videos to your phone, here's the process to follow:
Step 1: Download the third-party app from the App Store on your iPhone
Step 2: In your Facebook account, scroll to the video you want to download and grab the URL by tapping the Share button and selecting Copy Link, as shown in the screenshot below: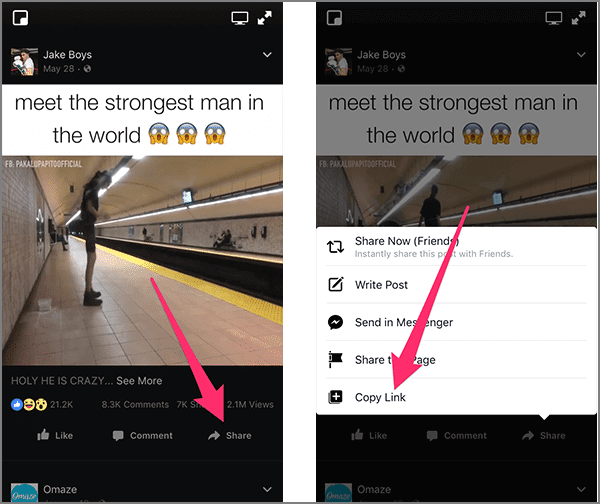 Step 3: Once you have the link, launch the Browser and Documents Manager app, click here >>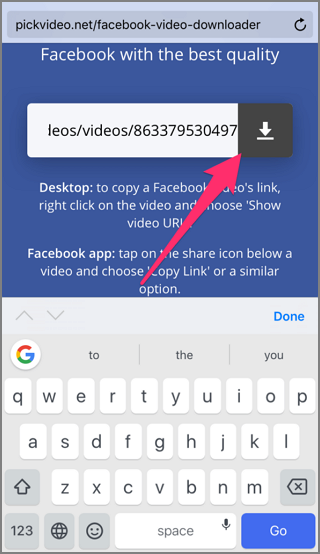 Step 4: This will open a downloader site. Now, choose the Facebook icon on the site and paste the Facebook video URL that you copied in Step 2 above. Follow the steps and tap Download when you see the notification.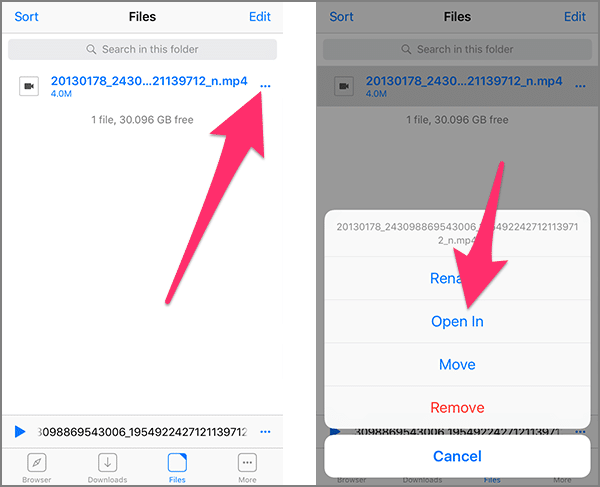 Step 5: The file will be saved in the Files tab of the Browser and Documents Manager app. Tap the ellipsis (three dots) next to the name of the video and choose Open In, then select Save Video. The video will be moved to your camera roll.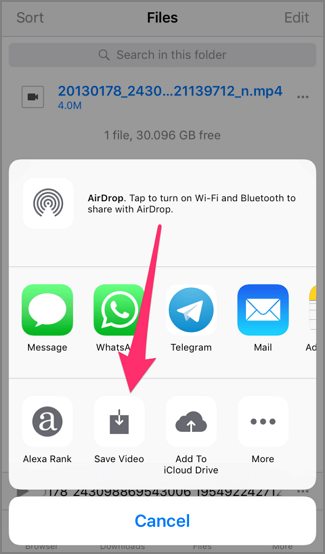 The above process will also work for Android devices, which you can download using the APK method. You can get the installation file here.
Option 2: Save the Facebook Video from Others' Posts to Phone
Downloading another person's video post Facebook video from your feed is also a relatively simple process. The option above look tedious but it's a safer method because you're using a genuine file manager from the App Store. However, you can also directly use a download site like fbdown.net. It's the same process but with fewer steps.
Step 1: As in the above method, copy the Facebook video's URL from the Share → Copy Link option on your iPhone.
Step 2: Now, open the Chrome app (preferable) on your device and go to and paste the link you just copied.
Step 3: Tap the Download button next to the input field.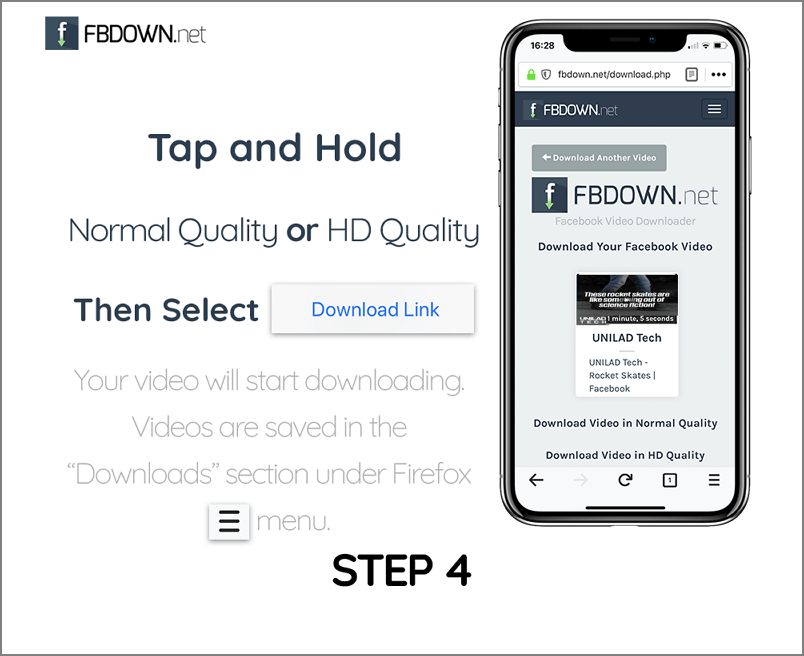 Step 4: Select the video quality (SD or HD) and tap the Download Link button as seen in the screenshot above.
Although this process is certainly simpler, it doesn't have the advantage of a protective intermediate step like the first process we showed. Nevertheless, it's one more option to save videos from Facebook to your iPhone or Android device.
Option 3: Save Video from Facebook Messenger to Smartphone
The third scenario is downloading a video from Facebook messenger on your Android smartphone or iPhone. This is very simple to do:
Step 1: Open the FB Messenger app and go to the conversation where the video was sent.
Step 2: Find the video and long-press it to see the options.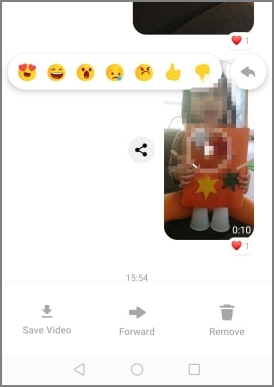 Step 3: Tap on Save Video. That's it!
What You Should Know When You're Saving Videos from Facebook
There are a couple of 'rules of thumb' to follow when you're downloading videos from Facebook to your phone.
Step 1: Watch your phone memory - downloading too many videos will clog up your device memory, so unless you have ample empty space, consider downloading on a desktop instead. You can still use the same download websites for this.
Step 2: Be aware of quality - Some Facebook videos are already uploaded in low resolution or frame rate. These aren't really good for using anywhere else because they'll be grainy and unprofessional. Make sure the original is clear and at least HD quality.
Step 3: Don't jailbreak your iPhone! We don't recommend that you hack your iPhone with a jailbreak in order to download Facebook videos (or any other reason, for that matter) It's unsafe and it will void your warranty.
A Recommended Video Editor to Get Your Video More Thumbs-ups
If you're using the video on another platform, we recommend that you clean it up and do some editings to make it look more professional, especially if it's been shot at home by someone on their smartphone. For this, you can try iMyFone Filme, a free-to-use video editor with tons of features and a user-friendly interface. You can download it on your Mac or PC and take advantage of the following features:
Editing- Full suite of editing tools such as cropping, trimming, splitting, etc. This will make the video look like it's been shot by a pro.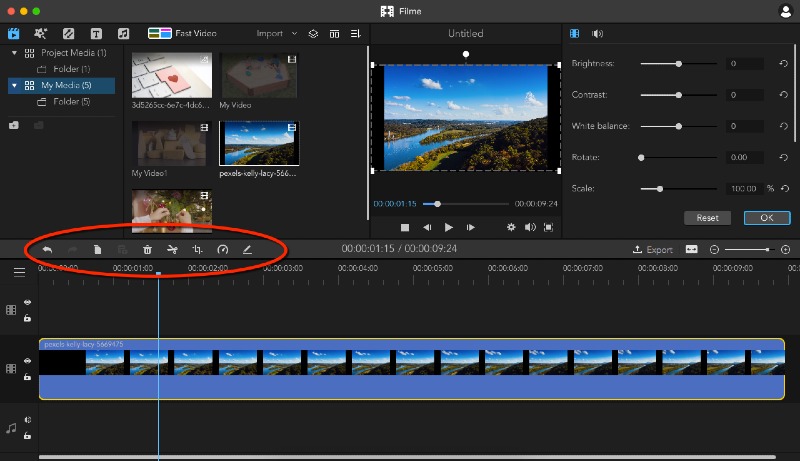 Enhancements- Use transitions, text, effects, and animation to beautify the video before posting. You'll find everything you need, including a Fast Video Mode to quickly create a stunning video slideshow (with audio) from video clips and images.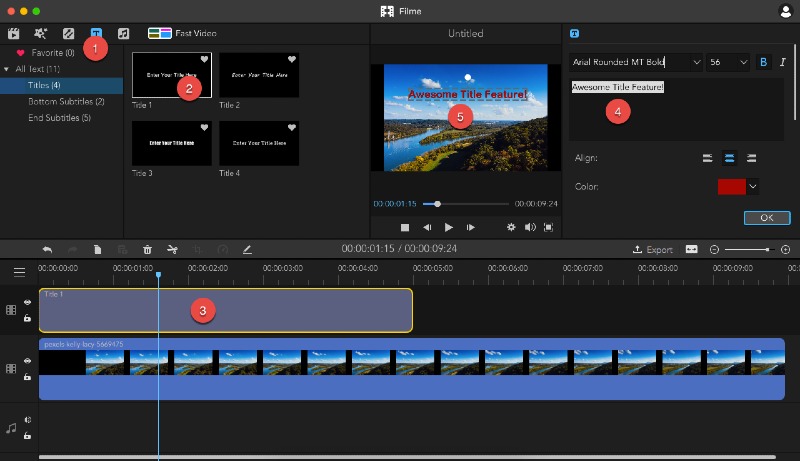 Corrections- You can control elements like brightness and contrast using Filme. This will make your videos stand out from the bulk of ill-lit and fuzzy videos on Facebook.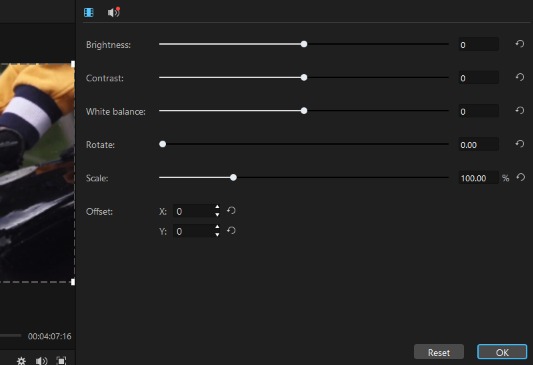 Format- Filme supports dozens of video formats and codecs so you can convert the video into practically any format you want.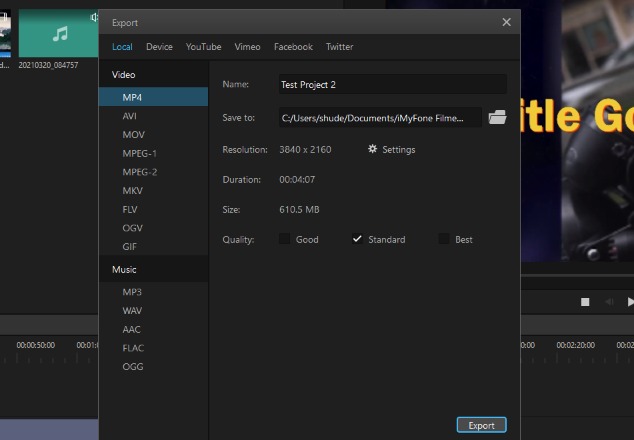 Audio- Add background music and effects from a vast collection of MP3 recordings available within Filme.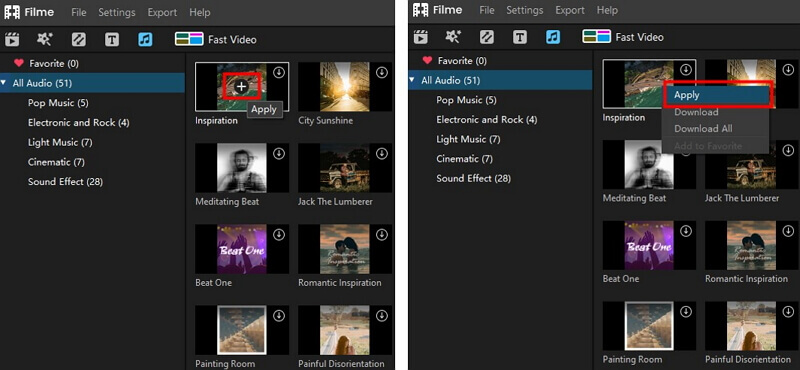 You can do this and much more when you have iMyFone Filme watching out for you. Other features include screen recording, audio voice-over recording, panning and zooming, and much more.
In Parting...
Downloading Facebook videos helps you expand your own collection when you post on social media, but if you have a pro-level video editor like iMyFone Filme at your back, you can set a very high standard for your audience. In a short time, you can grow your followers solely based on the high quality of videos that you put out - and you can tell them how you did it!