Unless you are shooting/recording your video in a professional studio, it can be difficult to avoid background noises. And it can, in fact, be super annoying as the rumbles at the back can sometimes hinder the main objective of the video in the first place. So, as a result, you find many video producers wondering how to remove the background noise on windows/mac/app/online. Luckily, there is an easy solution – Filme – which is what we will focus on in this article.
Part 1. Remove Background Noise on Windows/Mac with iMyFone Filme
Removing background noise on your video has been made easier by iMyFone Filme software, thanks to its easy-to-use user interface. You will find various sections including Timeline editing, preview window, navigation panel, editing area, as well as, media selection area. This is everything you need to create the perfect video, both for you and your viewers. iMyFone Filme also support remove background from video without green screen.Now, here is how you can remove the annoying background noise from your video with ease;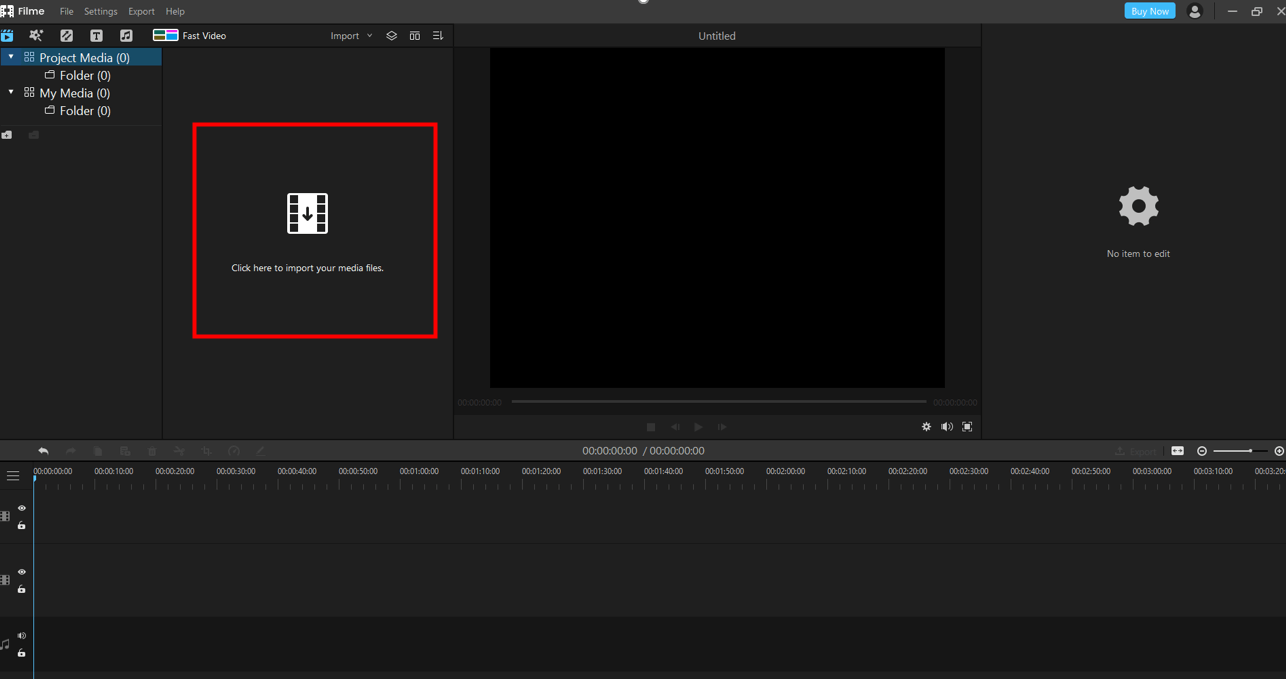 Step 1: First and foremost, you need to download iMyFone Filme on your computer. To download, click here; https://filme.imyfone.com/video-editor/
Step 2: Once downloaded and installed, launch it. On the Home Interface, go to File, then New Project, and select the aspect ratio of your choice.
Step 3: After, go to the media menu and import the video file you want to clean from your computer.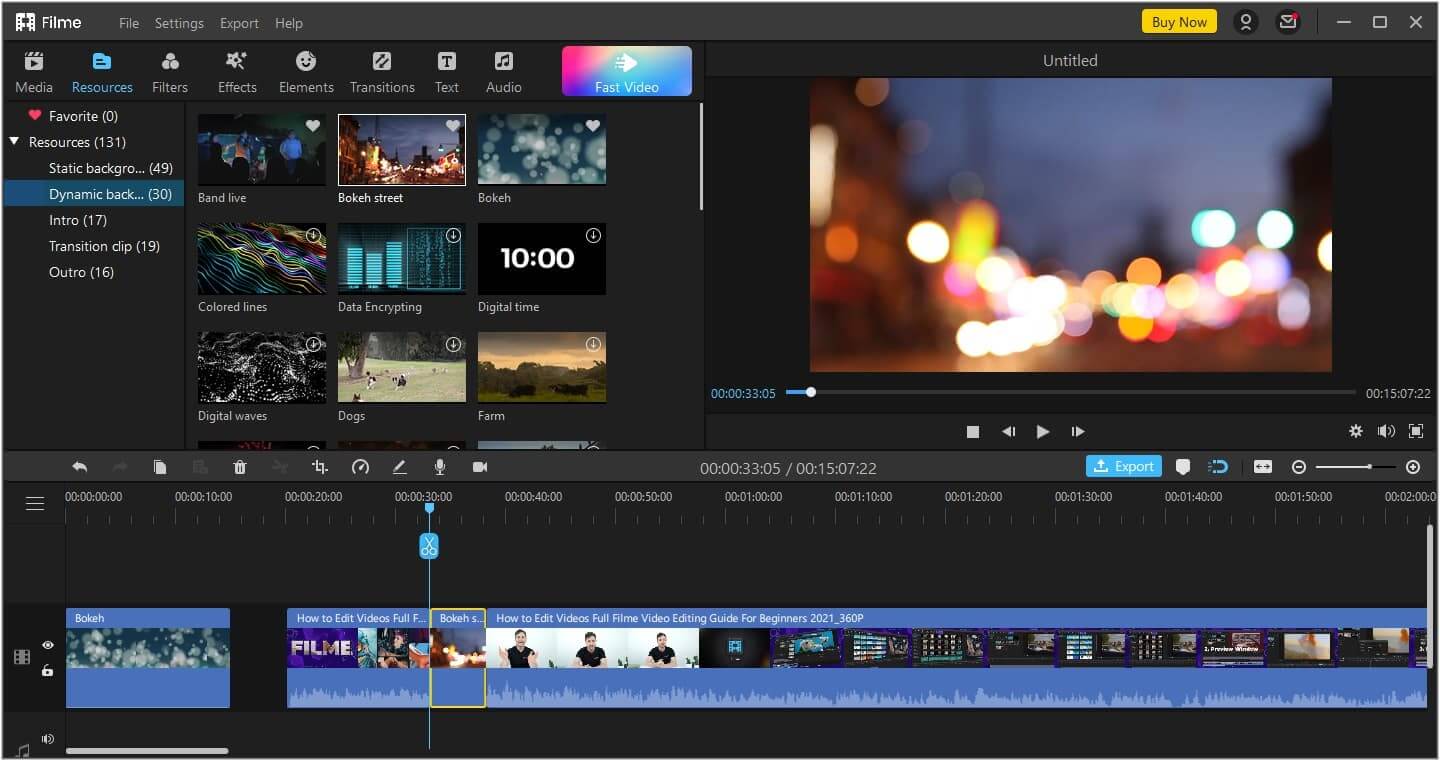 Step 4: Once the video is loaded, you can drag and drop it to the Filme timeline. After that, you can now select the specific noise that you want to extract.
Step 5: Once that is done, you can hit the 'Export' option, where a new window will pop up, where you will select the video format you want under the Video section and then adjust the rest of the settings accordingly.
Step 6: Save the video – now without the background noise – and save it on your computer.
Part 2. Background Noise Removal APP
Removing the background noise from your Iphone/Android devices is pretty easy nowadays. You can find some good app to remove background noise from video in the appstore.There have been so many apps invent ted for that purpose. One app to do just that is the MP3, MP4, WAV Video Noise Reducer. Here is how you can achieve that;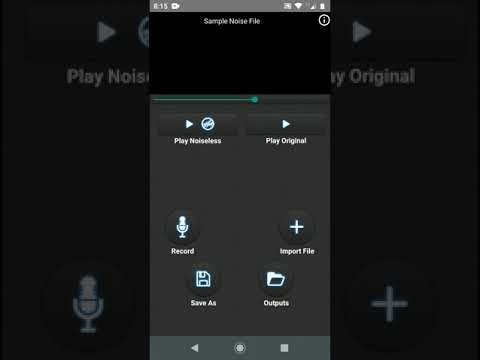 First and foremost, you should know that the UI is pretty straightforward. See, once you open the app, you will receive a sample file loaded on your app that comes with two options: Play Original and Play Noiseless. These two options appear at the bottom, and by tapping the 'play Noiseless' function, it plays the denoised file, while the 'play Original' function plays the original file, background noise included. Now, playing both types of files gives you an idea of how the denoised file will sound once you remove the background noise.
Step 1: On the same screen, you will also see the 'Import File' function, which is where you tap when you are looking to import a file. This function gives you the option of 'importing' audio or video.
Step 2: Then, tap on play noiseless to denoise your video.
Step 3: After that, you can then download the denoised video, by tapping "save as," which will be able to save the file as mp4, Mkv, and 3gp files. Select the desired format you would like to save the file in.
Part 3. Background Noise Removal Online
To remove background noise from a video online, you just need editing software like VEED.IO. Remember, as we said, even with the best microphones and a good-quality set-up, you just can't control every aspect of video production. But the good news is, with this tool, you actually don't have to leave your browser in order to clean your as you will be able to do it purely online. No matter what kind of video file you want to clean – MP4, MOV, AVI, etc – no matter what kind of background noise it's there – rain, wind, traffic, static, or even ticking clocks – VEED will help you clean your video in just a matter of seconds. Here is how you can do it;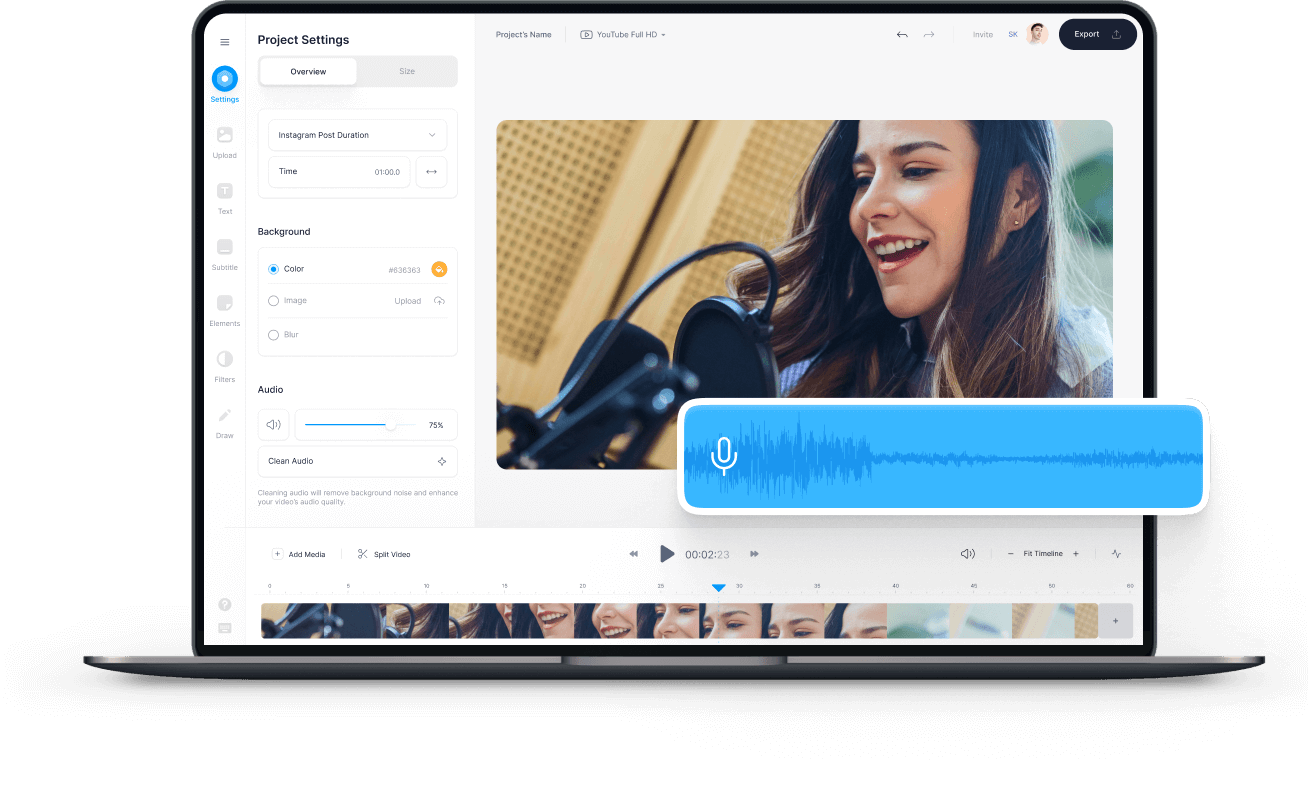 Step 1: Upload the video you are looking to clean to VEED. It's pretty simple, just drag and drop.
Step 2: Once the file is uploaded, click 'Settings' and then 'Clean Audio.' After that, the background noise will be removed automatically.
Step 3: At this level, your video should be clean, and so, you will just click 'download' and obtain your file. It is as simple as that.
Step 4: In case you want to replace the background noise with a soundtrack of your choice, VEED allows you to do just that. You will be able to add background music, sound effects, voice commentary, and more. After all, what better way to keep people engaged than creating videos that are of professional quality?
Part 4. Remove Background Noise with Audacity for Free
With the advent of technology, you can be able to get rid of the background noise on your Windows, Mac, and Linux computers, with Audacity. Together with the FFmpeg codec library, Audacity allows you to easily clean noise from any video, and also edit the video to your liking and then save the changes. Here is how you can reduce background noise from your video;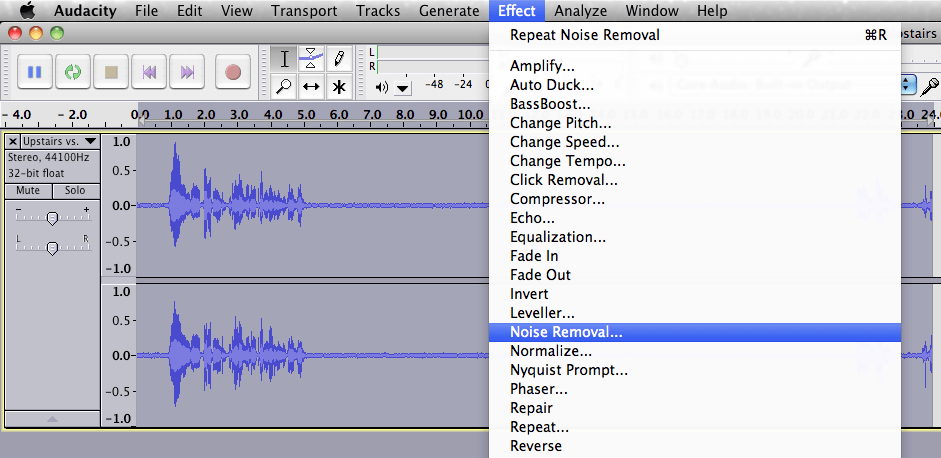 Step 1: The very first thing you should do is to download Audacity – just visit audacity.sourceforge.net. Once on this page, just click 'Download Audacity,' and then click 'Audacity Installer' on the next page. You will also need to download FFmpeg Import/Export setup.
Step 2, When installing, ensure that you install the Audacity tool first, and then the FFmpeg setup later.
Step 3: Once they are launched, go to the File option, and select 'open' or 'Import' to import your video file into Audacity. The FFmpeg tool will enable you to import the video, otherwise, you might be needed to convert the file into compatible formats.
Step 4: Then, zoom in the file or adjust the truck size under the view menu so as to preview the waveform more precisely, which enables you to select the specific segment that has pure background noise.
Step 5: On the Effects tab, select 'Noise Reduction' and start with the defaults. Then, tap 'Get Noise Profile' for the tool to determine the part to filter based on what you selected.
Step 6: Go back to the 'Effect' menu and choose the noise that you want to remove, and then click 'Ok' to remove all the background noise.
Step 7: Lastly, click 'Preview' to see whether the noise has been successfully removed. If it has, then click 'Ok' and then export the file to the desired format.
Part 5. Best Video Editor to Reduce Video Background Noise
iMyFone Filme is basically the most versatile video editing tool compatible with both Windows and Mac computers. And in as much as Filme is known to be the perfect program for beginners, or anyone looking to work with video clips, it can also be the perfect program for anyone looking to become a professional video editor. You can also use filme to remove background music from video.So, it would be safe to say that it is the best thing that has ever happened to video editing. Here are some of the main features that inform our belief;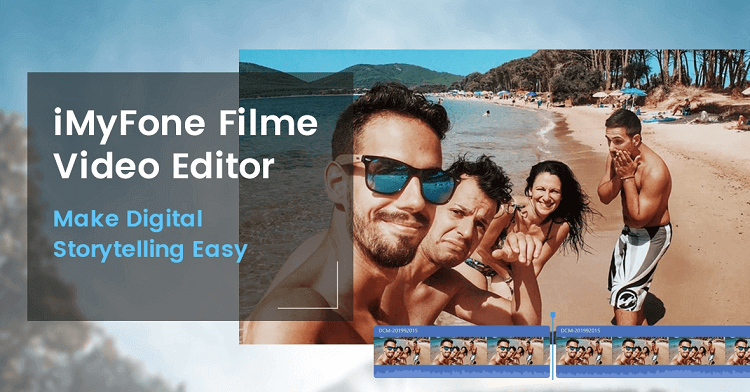 Split and trim videos – with Filme, you can be able to split your video into sections. It is pretty easy actually, as you just need to place the timeline pin where you want it to be and then click the scissor icon. And if you want to cut the beginning and the end of the video, you just need to drag both edges inwards.

Ease of use – see, when cutting out the background noise from a video, you certainly need software that you can easily use. Filme is such a program as it, given that its properly designed UI and layout keeps the specific features visible, and basically on the same window.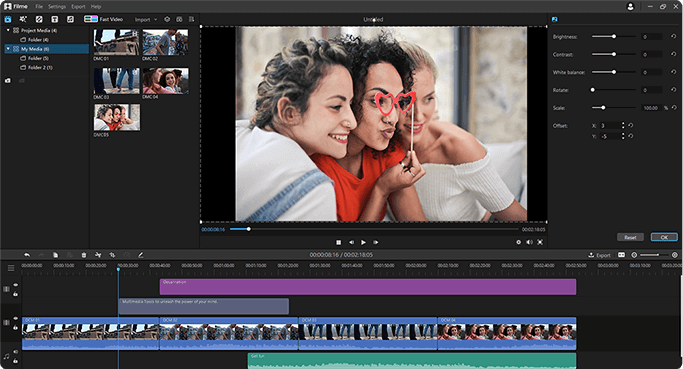 Multifunction software – not only are you able to remove all the background noise from your video with Filme, but you are also able to include any background track you may want – a track or even commentary.

You are able to edit your videos easily, thanks to the rotate, adjust speed, make picture-in-picture, and many more functions available on the software.

You can create cinematic text and titles in any type of font you want

Easily add and refine tracks so as to record and share your amazing moments within your videos.
Conclusion
Let's summarize by saying that even with all the video editing software out there, not all of them are reliable. If you are super serious about what you are doing, we suggest using any of the tools named above, and particularly software, as it has been tested by many, and everyone agrees that it's the best. With it, you will be able to make your videos enjoyable without too much effort. Remember, other than removing background noise, you are able to do so much more like adding background music, blur video background,adding titles and transitions, stabilizing your footage, and add other cool effects to make your videos splashy.