How do you copy a video from Facebook? One obvious way is to use a video downloader application. There are also several great online services that you can use on your desktop as well as iPhone or Android smartphone. The only problem is that many of these online Facebook video download services and even the apps are not completely reliable. That's why we've done the research for you. Here, we showcase some of the best ways for how to copy video from Facebook to your local device, whether it's a desktop PC, a tablet, a notebook, or a smartphone.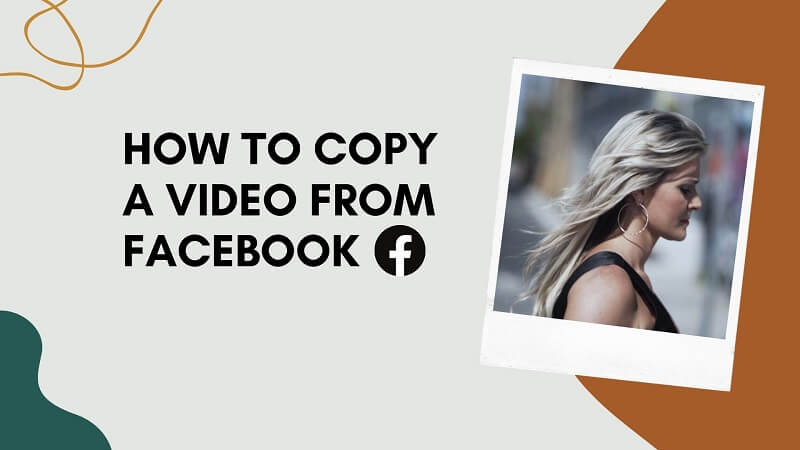 How to Copy a Video from Facebook with Software
Bigasoft is a well-known software development company with a wide range of applications for Windows and Mac. One of their premium tools is called Bigasoft Video Downloader Pro, and we'll show you how easy it is to use this versatile application to download videos from Facebook to PC or Mac.
Step 1: Install the latest version of Bigasoft Video Downloader Pro for Windows or Mac on your computer and launch the application so it's ready for the next step.
Step 2: Go to your Facebook account and go to the video that you want to download. Copy the URL of the video by right-clicking the video and selecting Show Video URL. Click the Copy button when you see the link displayed on your screen. Now, paste this into the main download panel of the Bigasoft application.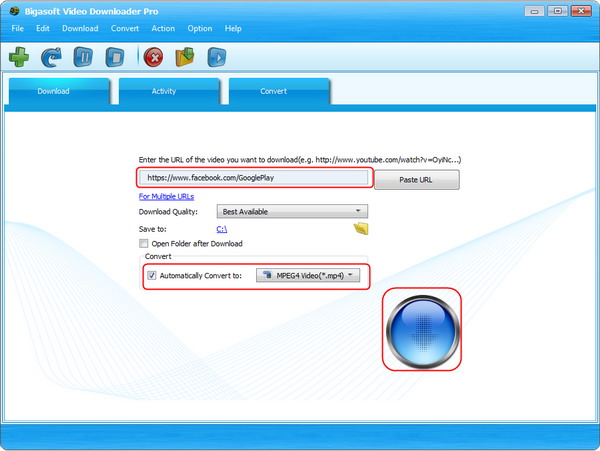 Step 3: You can now choose your preferred settings such as the quality of the download, where you want to save it, and the file format to be used for the export. You'll see all the popular ones such as MP4, MOV, etc.
Step 4: Hit Download when you're ready. The downloaded video can be seen in the Activity panel of the software, and it will be saved in the folder that you chose in the previous step.
How to Copy Video from Facebook without Software
If you're hesitant about downloading a new app on your PC or Mac, there are also online solutions for how to copy Facebook videos. In this section, we'll show you an online tool as well as a browser extension that both serve the same purpose - help you download Facebook videos to your computer.
Tool #1: FBDown.net
This is a fast and reliable online service to download Facebook video almost instantly. All you need to do is copy the video link, go to the FBDown URL, paste the link there and hit Download. The process is explained in detail below:
Step 1: To copy the video link from Facebook, click on the video so it opens up to show the video URL in the address bar. Select All and Copy (Ctrl+C or Cmd+C) the URL.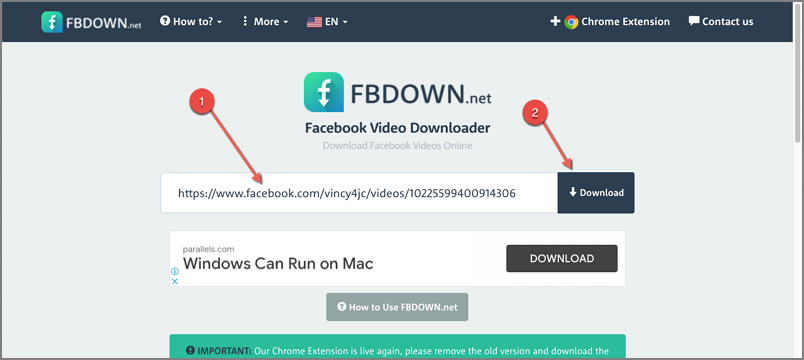 Step 2: Go to https://fbdown.net and paste the URL before clicking Download.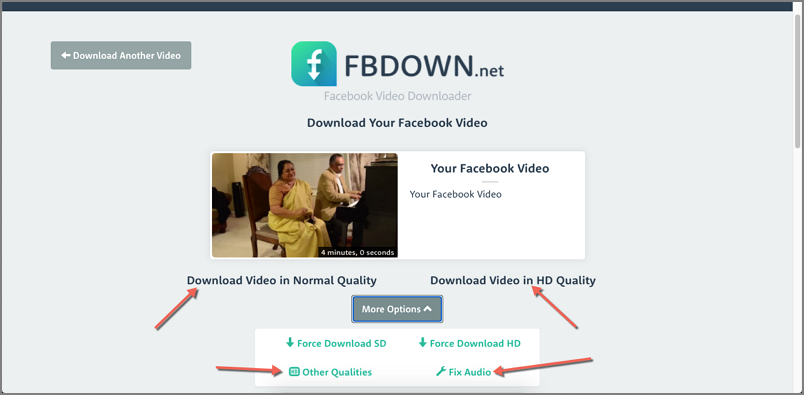 Step 3: Once the video download is processed, click one of the options (see screenshot) to download, change the quality, or fix audio issues.
Tool #2: FBDown Chrome Extension
FBDown has made it convenient for Chrome users by publishing an extension for the browser. To add and enable the extension, go to that link in a Chrome tab and click Add to Chrome, then enable it by clicking the icon in the extension section next to the address bar.
Step 1: With this method, there's no need to copy the URL of the video. Simply click the extension icon on your Facebook feed.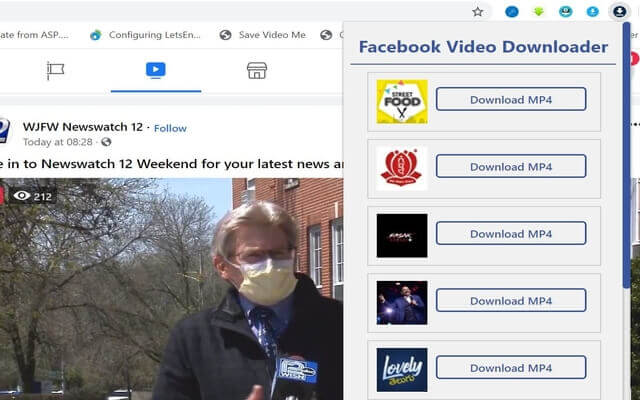 Step 2: The extension will check the page for all videos and display their thumbnails along with a download button. Find your video in the list and click the download option to save it to your desktop.
You might be also interested in:
Best Facebook Video Download Apps >>
Add Some Creative Elements to Your Facebook Video
Once your Facebook video is copied to your desktop, you can add some creative elements using iMyFone Filme, a comprehensive video editing tool with loads of features. Here are just a couple of examples of what you can do with Filme.
Idea #1: Make a Compilation from Multiple Facebook Videos and Images
iMyFone Filme comes with a Fast Video Mode that lets you put several video clips and images together to create a video slideshow. You can select from a number of themes to set the right mood and a free music track will be added in the background. It only takes a few steps to do this, as shown below:
Step 1: Download, install, and launch Filme on your PC or Mac.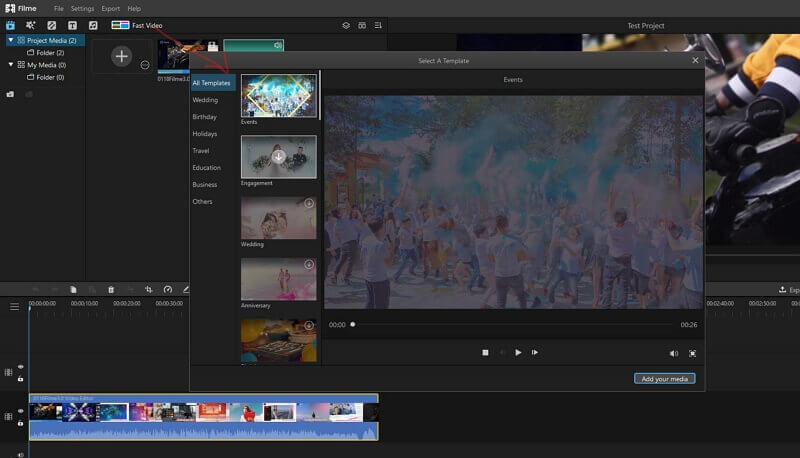 Step 2: Click the Fast Video button on the top left of the software interface.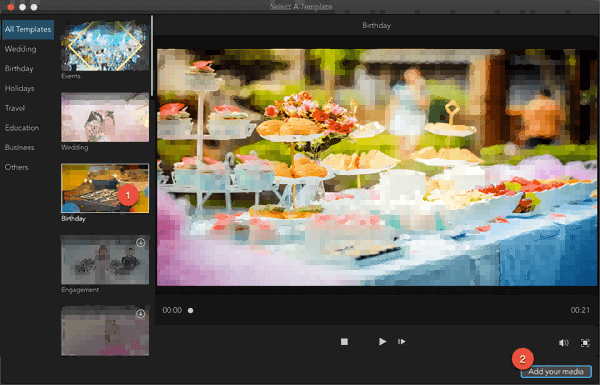 Step 3: Select a template/theme for your slideshow and click the Add Your Media button on the bottom right of the new window.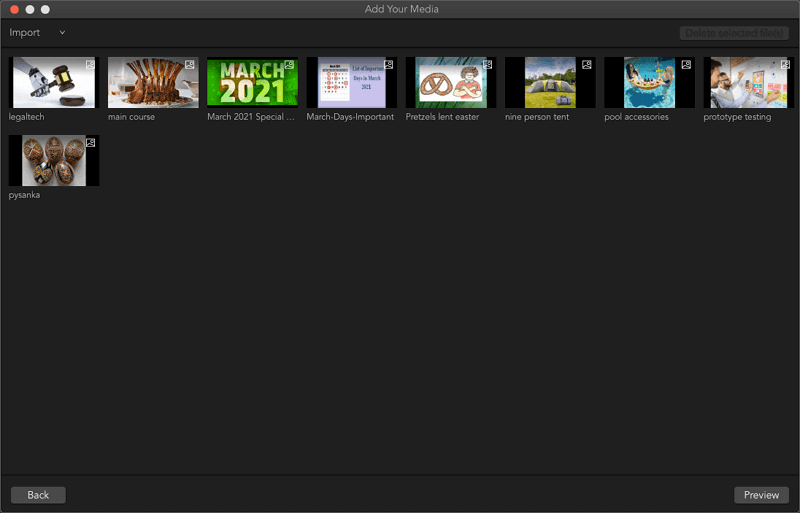 Step 4: Import or drag and drop your media files into the space provided and re-order them in the right sequence if you need to.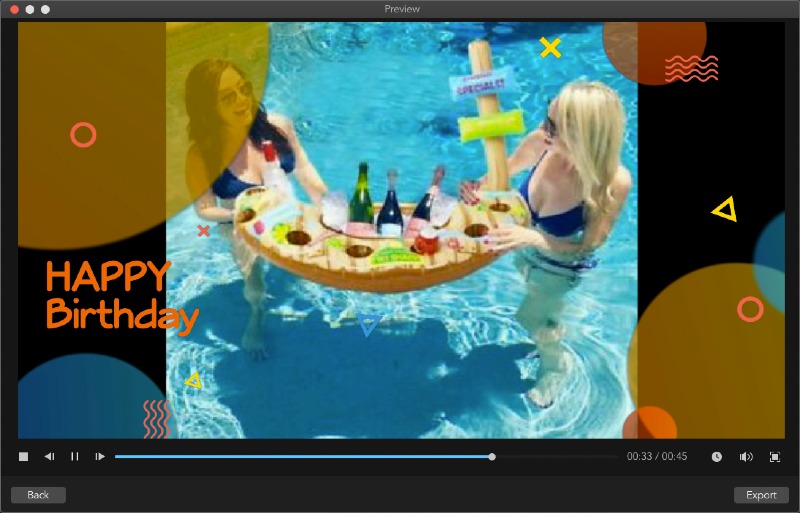 Step 5: Click Preview to see the slideshow and then Export to save the video slideshow to your desktop.
Idea #2: Do Some Advanced Video Editing
Step 1: Trim and Crop the video to remove unwanted parts and just focus on the main subject on the screen.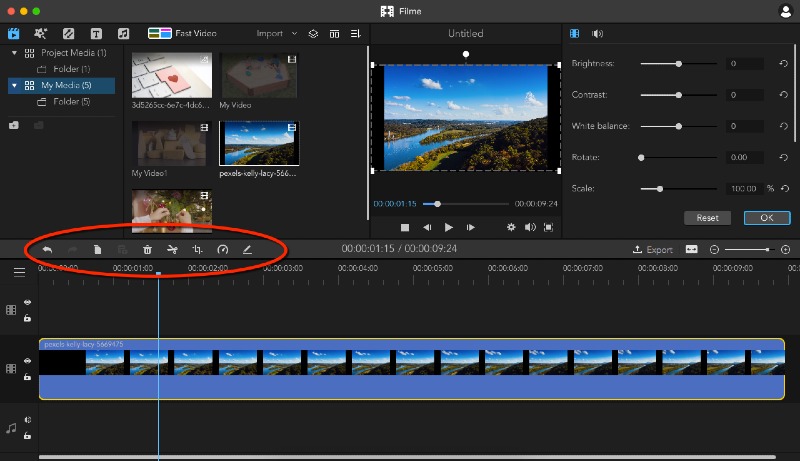 Step 2: Add text effects like captions, add filters, add transitions, etc. to make the video look more professional.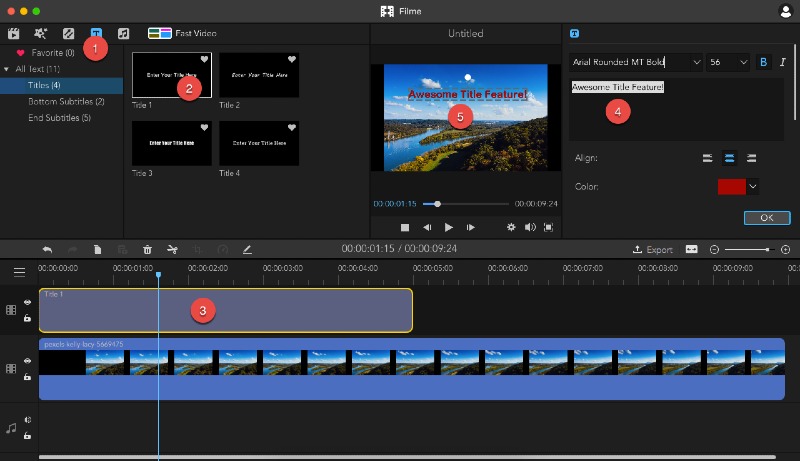 Step 3: Edit color, brightness, and contrast settings, rotate video, change offset, and more.
Step 4: Add audio by dragging a track from the media library into the timeline editor. Edit the audio or clip the file and reposition as needed.
iMyFone Filme's user-friendly interface makes it easy for beginners to edit videos like pros. All you need is a little creativity, and Filme gives you all the tools to implement your ideas on your Facebook videos.
Watch this video to see how to use Filme to add creative elements to Facebook video:
Frequently Asked Questions - FAQs
Can I Copy a Video from Twitter to Facebook?
Yes, but you'll need to use a downloader tool for this. Copy the video URL from Facebook, paste it into an online video downloader website and get it saved to your desktop that way. The easier way is to just copy the tweet link and paste it in your Facebook status box after adding a comment. You can then remove the URL from the FB post and your Twitter content will remain when you post the status.
Can I Cross-publish to Multiple Platforms?
Facebook and Instagram have a feature to cross-publish to Twitter but not the other way around. If you want to avoid duplication of work, you can use a tool like HootSuite or CoSchedule to schedule content posts across multiple social accounts.
How Do I Download a Video from Facebook Messenger to my Phone or Desktop?
This is easy. Just long-press the video in FB Messenger and use the Save Video option to download it. This has been tested to work on both iOS and Android devices. On a desktop, double-click the video to put it in full-screen mode. Then, move your mouse pointer to the top left of the screen, where you should be able to see a Download option along with Info and Forward. Click Download and choose a destination folder to save it in.
Conclusion
Downloading videos from Facebook or any other platform is very simple, as you have seen. However, we encourage you to always edit and enhance your videos with a tool like Filme before publishing it to another site or forwarding it to someone. The quality of the video represents your reputation. You wouldn't want a shabby video floating around with your name on it, right? Filme makes it easy for anyone to create professional-looking videos in minutes, making it one of the most sought-after video editors on the market - and you can try it absolutely free of cost! What's better than that?