Do you like blur video background?If yes, then we have something fascinating for you that we'd explore how to blur video background on PC/iPhone app/online for TikTok/YouTube videos later in the article.
Only a few tools are available in the market that can add significant blur filters to your videos. We've decided to explore all those prolific tools for you.
Part 1: Blur the Background in Video on PC with iMyFone Filme
To blur video background, you got to acquire the services of a reliable tool. When we think about the tools that can add blur filters to your video, iMyFone comes first in our minds.if you dont want to blur tiktok video background,you can remove video background directly. Download iMyFone Filme now.
It's a versatile tool known for providing its user with extraordinary services. Above all aspects, the interface is pretty easy, and you can make your video's background blur by following a few simple steps.
Let's get straight into the steps of adding blur filters to YouTube videos.
Step 1: Download iMyFone Filme
The first thing you need to do is download the iMyFone Filme tool from its site. After downloading it, install it on your system.
Step 2: Import a file
After opening the tool on your system, now you'll need to pick a YouTube video from your gallery. After selecting it, import it to the Filme by clicking new project.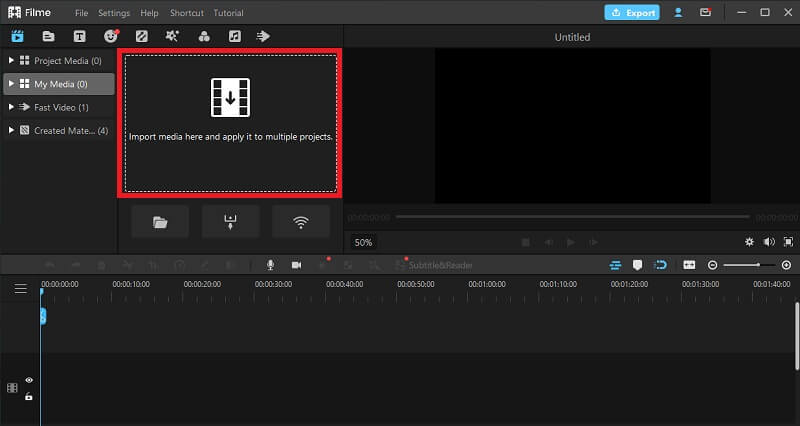 Step 3: Push it towards the timeline.
After importing a video, now you'll need to drag your YouTube or TikTok video to Filme's timeline.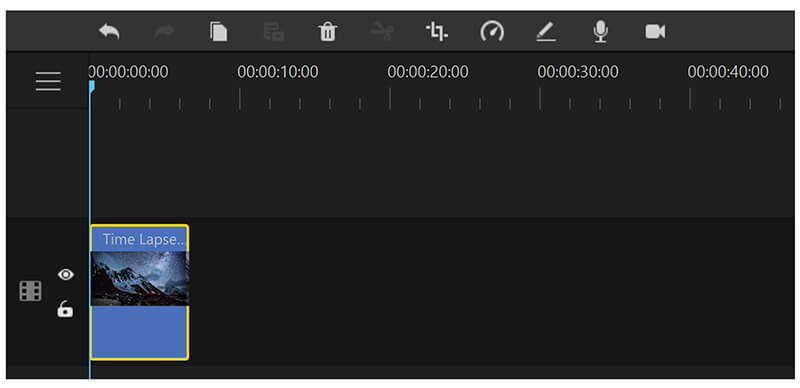 Step 4: Choose background blur
After doing all the necessary tricks, now is the time when you need to go towards settings and select a background blur option.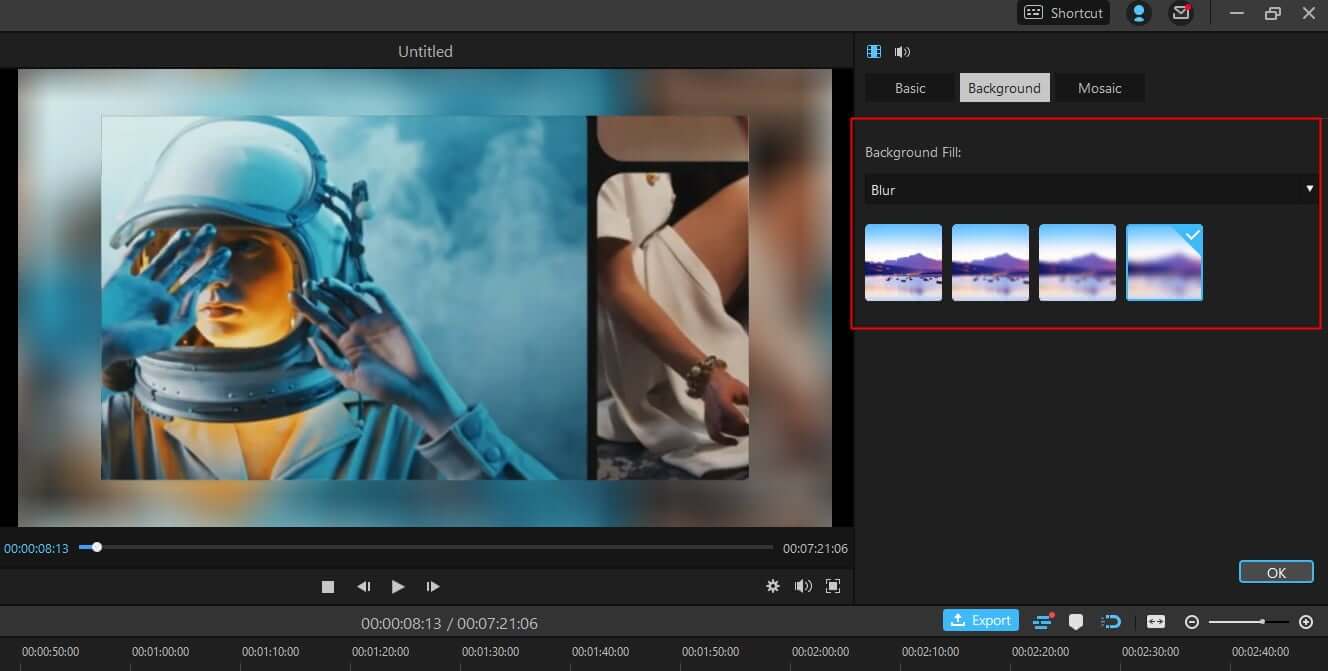 Step 5: Choose a favorable option.
After clicking the background blur option, you'll see many blur options out there. You need to select one option and drag it towards the timeline.
Step 6: Adjust blur option.
After you select the blur filter, now you'll need to set its levels. You can set its level according to your preferences.
Step 7: Download the file
After successfully blurring the video's background, you can now export that video by pressing the'' Export button option''.
Part 2: Blur the Background in Video with iMovie
If you're looking to blur video background, iMovie can be a great idea for you. A lot of people would want to blur the video background to make it more relevant and engaging.
Since iMovie is a prolific and influential tool, it can help you to serve your purpose. You only need to follow these simple steps to get your job done.
Let's assume we blur the background of a video using iMovie on Mac.
Step 1: Download iMovie to your
In the first place, a user needs to download the iMovie on Mac. After doing it, he will need to install it.
Step 2: Import a video
In this phase, a user needs to select a video he wants to change the background. After selecting it, import it in iMovie by click on the import button.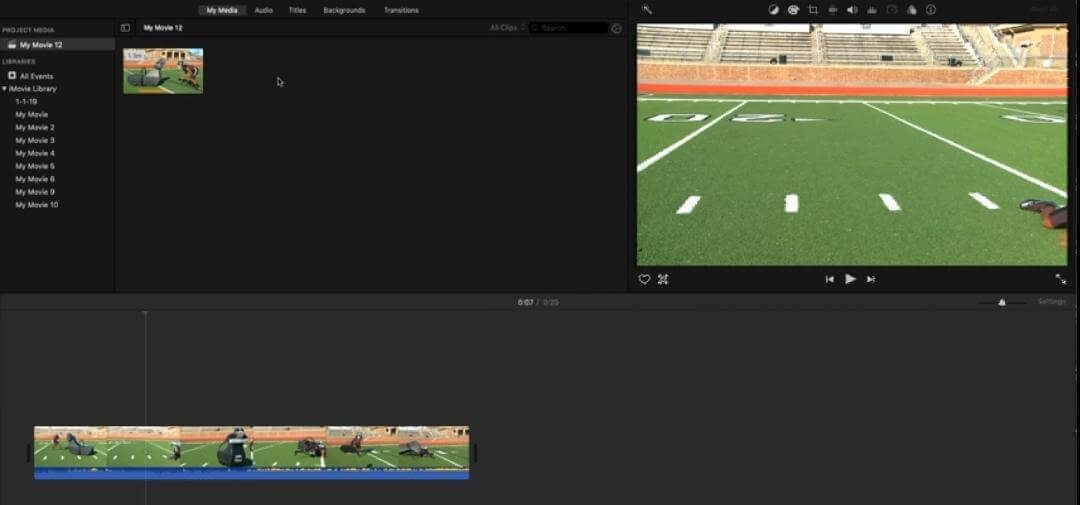 Step 3: Take your video to the timeline
Now, you'll need to drag your video imported video towards the timeline.
Step 4: Click on the blur option
It would help if you found a blur option with the help of '' Filter''.
Step 5: Select a blur filter
After clicking on the Blur option, there will now be many blur options available for you.
Step 6: Choose the'' Bokeh Blur option.''
For example, we've selected the Bokeh Blur option that contains diamonds, flowers, and hearts to make your video attractive.
Step 6: Apply
After choosing the Bokeh Blur option, apply it to your video. You'll see the background of your video will be blurred now.
Step 7: Export the video
After using a favor blur filter, you can directly export your video by clicking an export button and can select a place where you want to download it.
Part 3: Blur the Background in Video with Adobe Premiere Pro
Many tools can blur your TikTok or YouTube's video background. But only a few of them are reliable and serve your purpose professionally.
Most times, the tools don't bother to provide you with the video quality you'd be looking for. However, Adobe Premiere Pro is an excellent blur video background tool. It has fantastic features to make your video look great and attractive.
Let's try to know how to blur your video's background using this tool.
Step 1: Import a video file.
After launching the tool, you'll need to import a video from your computer system.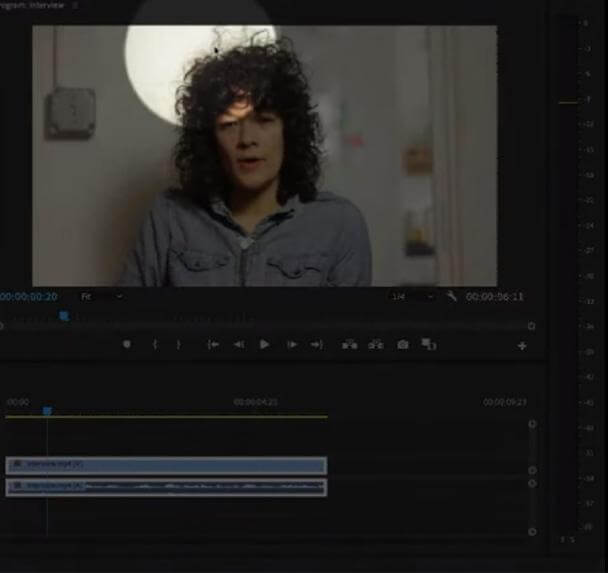 Step 2: Search for a blur option.
Now you'll get to see many blur options. Gaussian blur is a popular blur option.
Let's select it.

Step 3: Select the Gaussian blur option.
After selecting the Gaussian blur, drag it towards the timeline.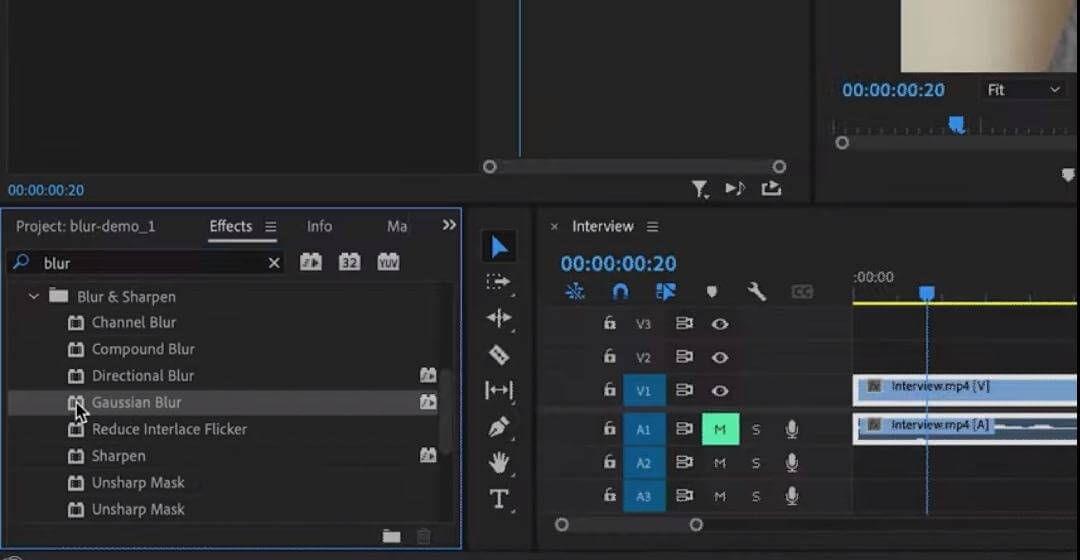 Step 4: Press effects control
In this phase, you need to click on effects control. Now you can see the Gaussian blur filter below. But the problem is that the Filter has blurred a complete video. We needed only a blurry background.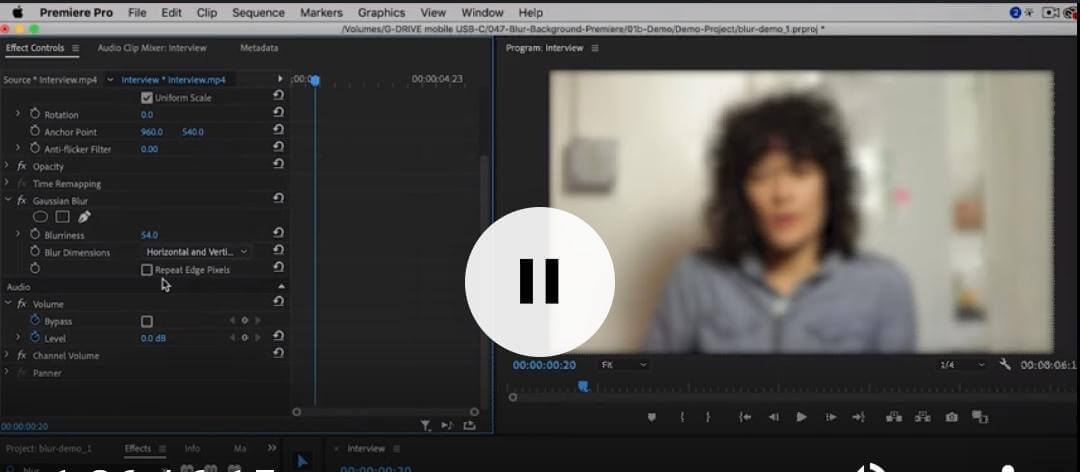 Step 5: Select free draw bezier
You'll see three options right below the Gaussian blur. Click on Free Bezier to cut the part from the video you don't want to blur.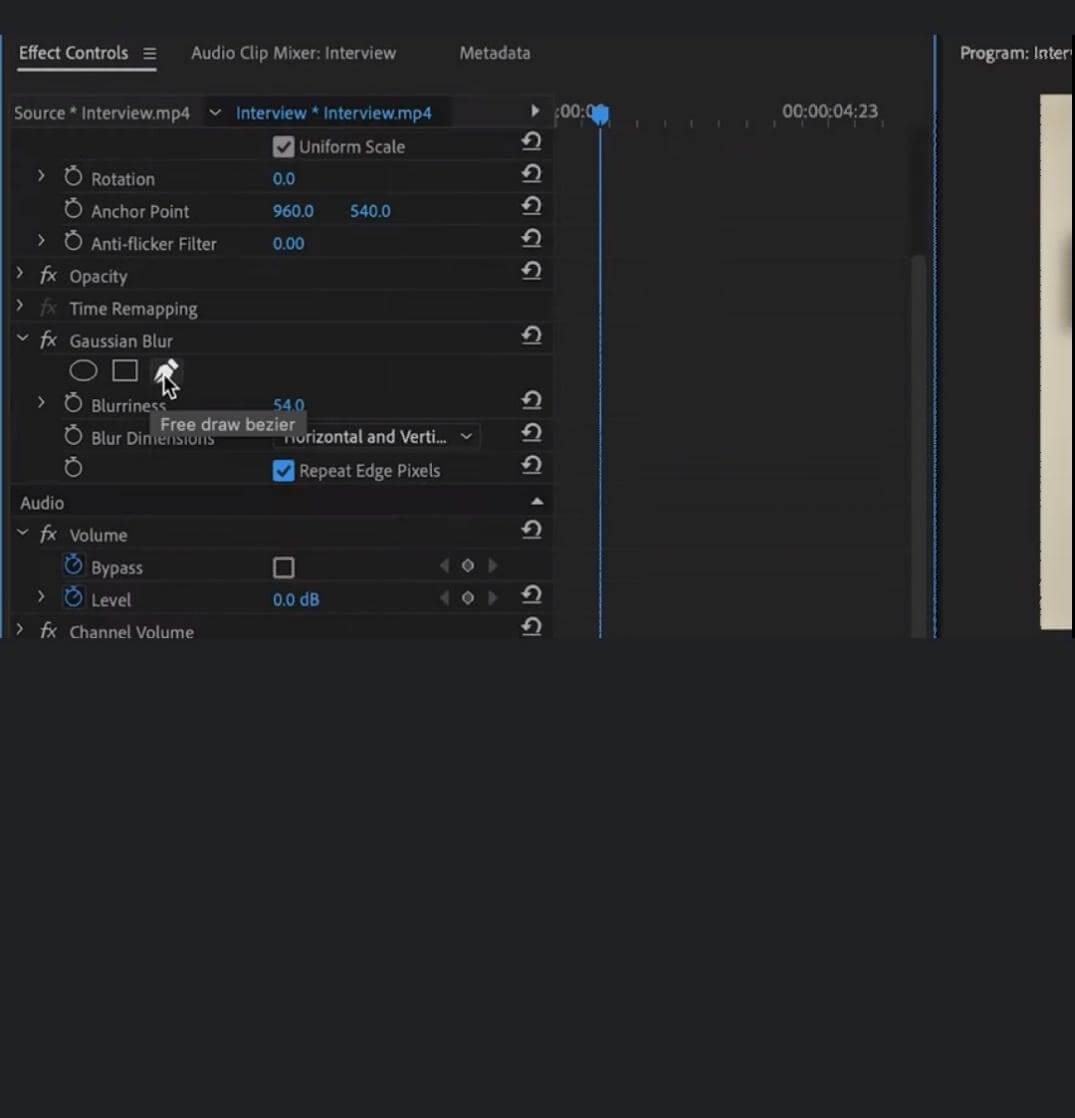 After selecting the part of your video, the video will look like this picture.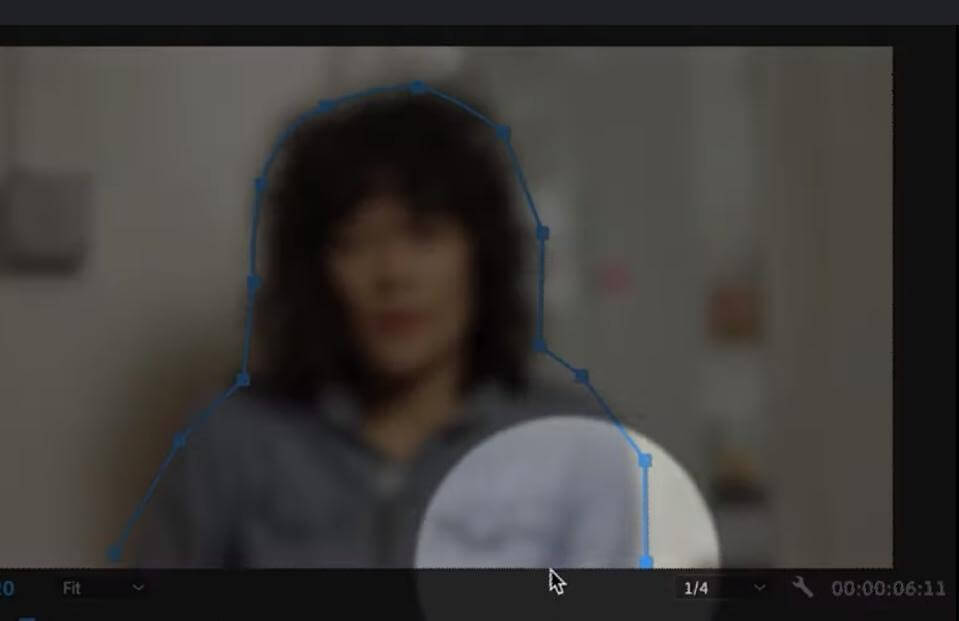 Step 6: Click on inverted.
After making all the adjustments, you need to click on the'' inverted button option ''. Now, you can see that your videos have been blurred.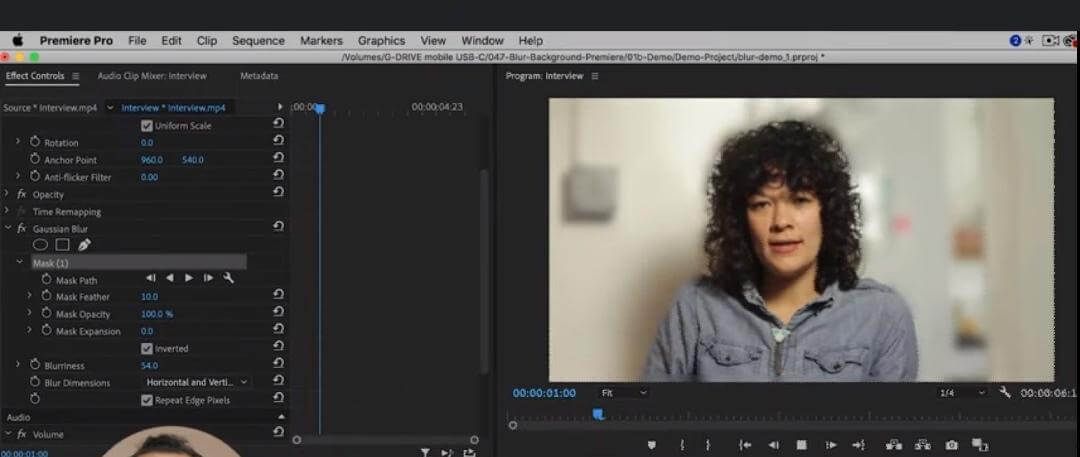 Part 4: Blur Background in a Video on iPhone/Android with VideoShow App
If you like taking selfies and adding beautiful effects, this is a good blur background video app for you.
Sharing your final videos in HD quality without cropping is one of the benefits of this blur background video app. Any social network allows you to upload your whole video. In addition to blur background video, this app offers a variety of other useful features.
Let's try to find how to blur your video's background using VideoShow app on an Android device.
Step 1: Choose a video file
Install VideoShow on your Android and Launch it. After opening the app, now you need to import a Tiktok or YouTube video. You can serve your purpose by choosing '' Edit Video''.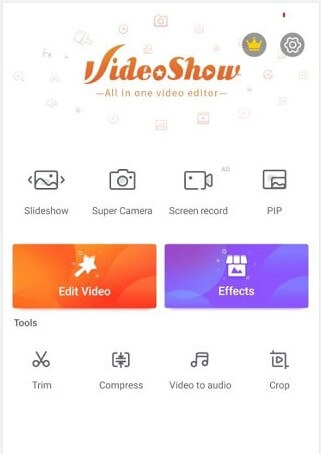 Step 2: Select Canvas icon and apply background blur effect
After choosing the video clip, click on the edit option, and from there, click the canvas icon.
By clicking on '' background '', you'll see Background blur options out there. Also, you can choose the ratio from the "Aspect ratio" option. You can use it according to your needs.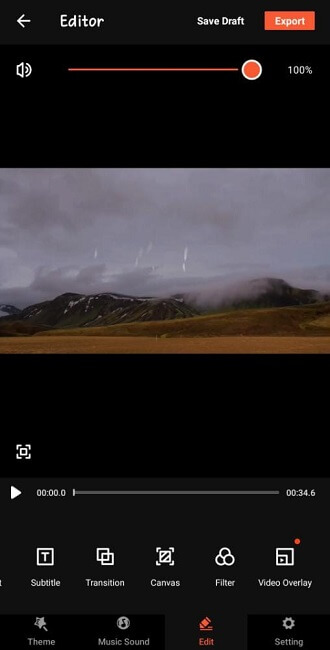 Step 3: Set the blur level.
After selecting the background, now you have to adjust the blur level. You can adjust it according to your needs.
Now, you can choose from many options. There are options you can adjust for the width, blur level, and background color.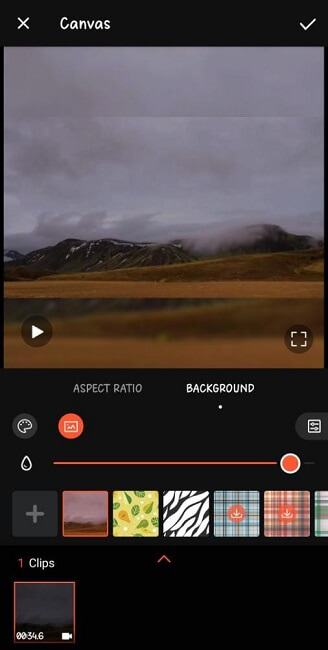 Step 4: Export the file
Click the export button when you have finished editing to export that file to your Android device.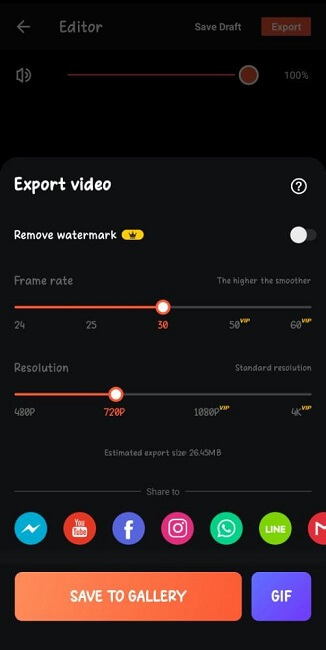 Part 5: Blur Video Background Using Online Tool
The first way to blur a video's background is by using an online tool. Even though online tools have their flaws and limitations, for instance, you have to upload each video you want to edit, they have their pros as well.
There are dozens of online tools available on the internet which you can use for this purpose. However, we're going to specifically talk about PickFrom in this guide.
PickFrom is a handy online tool that you can use to add blur effects to your videos. It works through its web application, meaning you don't have to download it to your PC.
Step 1: Upload a video file
Visit PickFrom's online tool. You'd see a big, green button front and center, saying "Click to add files". Click it and you'll be able to select the video file you want to edit. Browse through your file manager, find the file you want to edit and select it.

Step 2: Add a blur effect
After your video file is uploaded, you can apply different types of blur to it. All the available options are presented to you on the right-hand side, choose the one that suits your needs — and the effect will be applied to your video automatically.
You can choose to either blur the entire video, blur only the background, or blur specific parts of the video manually.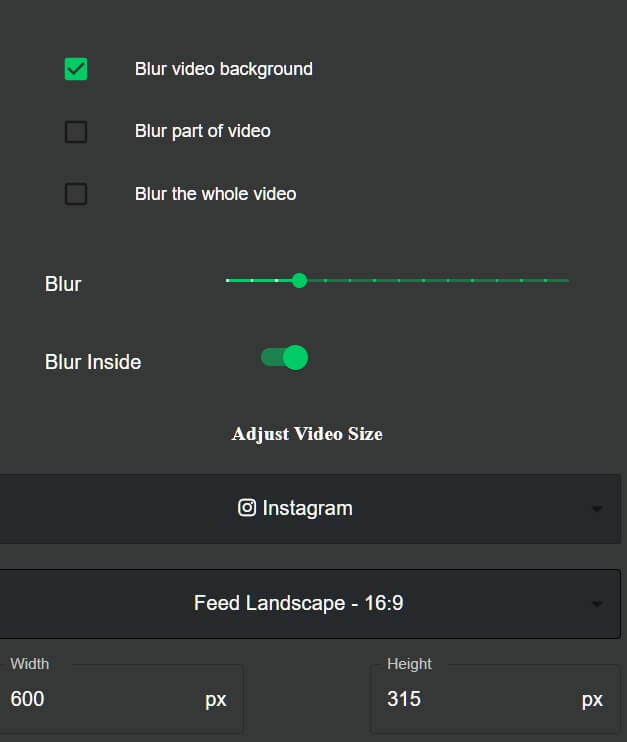 You can also change the aspect ratio of the video by choosing an option under the "Adjust Video Size" section. When you make your pick, the video's aspect ratio will automatically change with a blurry background behind it.
Step 3: Download the edited video
After you're done editing, click the green "Start" button at the bottom-right corner, and the processing will start. Depending on the size of the video, it will take some time for the processing to complete.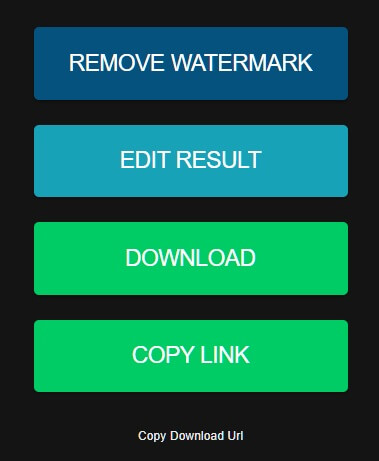 On this page, click the "Download" button to save the file to your computer's storage.
Conclusion
To make your video look impressive takes a lot of your effort. It's not just the content that's enough to attract users' eyes, but the way you create content is equally important.
There's no brainer in saying that video editing on computers is far better than mobile devices. You'll find a lot of video editing tools that provide fantastic services to their users. But there's is no more versatile and elegant tool than iMyFone Filme. If you want to blur video background quickyly, iMyFone Filme will be your top1 choice.