Do you want to know about the blur video app to blur objects in the video?Since the feature of blurring out objects has arrived, everyone seems to hurry to adopt that feature. Some professional people also use the blur feature to hide their identity when it's not needed.At the same time, some content creators want to remove the watermark from a video; using a blur feature can serve them. Moreover, the majority of the users want to blur their faces in a video. You can blur something you want from video.
But to perform this task flawlessly, you'll need to grab the services of a well-established blur tool.If you don't know how to find an app that can blur faces video-free, we'll help you out in this article.
Let's start it.
Part 1: How to Blur Out Faces in Video with iPhone App
How to blur out faces in video with app? i would recommend best video editor iMyFone Filme to blur faces in video.People prefer to edit videos on a computer because mobile tools and applications are not that advanced. You must edit your videos using a desktop application if you want to make your videos more appealing. Download iMyFone Filme on PC below:
Let's talk about the best two blur video app for iPhone.
Using this tool, you can blur your face without a second invitation. You'll get all the basic editing features with this software.
Video Toolbox Movie Maker allows you to blu face or a part of your face for a better experience.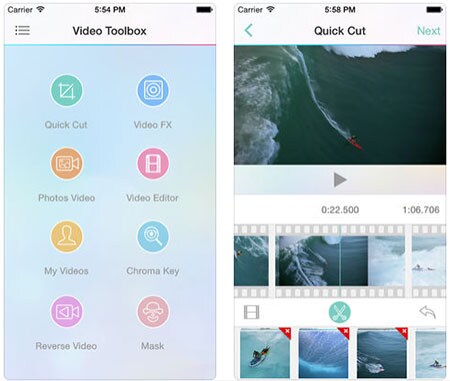 Features
You can blur your face on recorded videos.

It also possesses 30+ transitions and 20+ video filters.

Using its Green Screen Feature, you can easily merge two files into one file.

You won't need to pay anything to use it.
It's a video editing tool that can also offer the blurring feature. If you want to blur your face or object, this tool is tailor-made for you. Using Snapseed, you can blur faces in a part of the video on iPhone.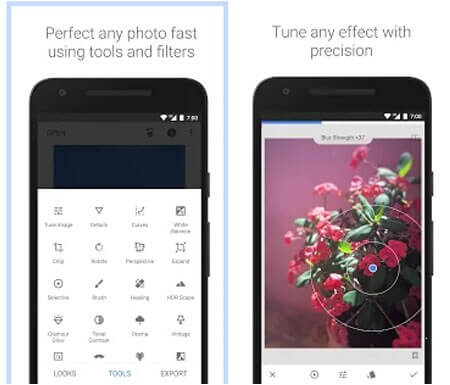 Features
Besides blurring faces, Snapseed is also capable of video and photo editing with great effect.

It lets you allow blur face without making a lousy impact on the video quality.

Snapseed possesses a pretty smooth and straightforward interface.

Above all aspects, you won't find any ads with this blur video app.
Steps to Blur Out the Face Using SnapSeed
Step 1: Launch SnapSeed
Open Snapseed editor on your device.
Step 2: Import a file
Now, you'll need to import a file from your gallery. For this purpose, you'll need to press the plus icon.
Step 3: Add an effect
After uploading a video, you can apply any effect to the video you want. You can change the colour of the video and its background.
And if you're going to crop the part of a video, you can also do it by clicking on the Tools menu and choosing the Crop option.
Step 4: Blur out your face
If you want to blur the face of your video, you need to use Lens blur from the Tools menu. You'll find blur options to choose from Linear and Circular Blur.
It would help if you covered the face to blur it out. After covering your face, you'll be able to blur out your complexion.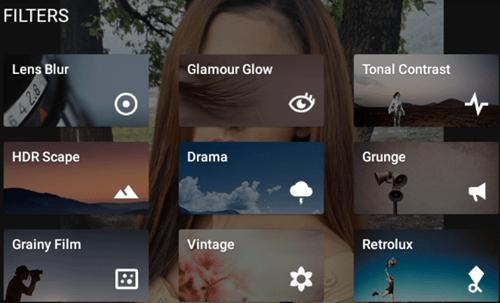 Part 2: How to Blur Objects in Video with Android App
Here is the list of two prolific blur video apps to blur your face out for Android user
You'd not find many applications offering you the services you imagine more often than not. But KineMaster is a kind of tool that sets high standards by providing the opportunity to blur your face on a video with great control.
It doesn't make your video look unprofessional, as you can see with the majority of the other blurring applications.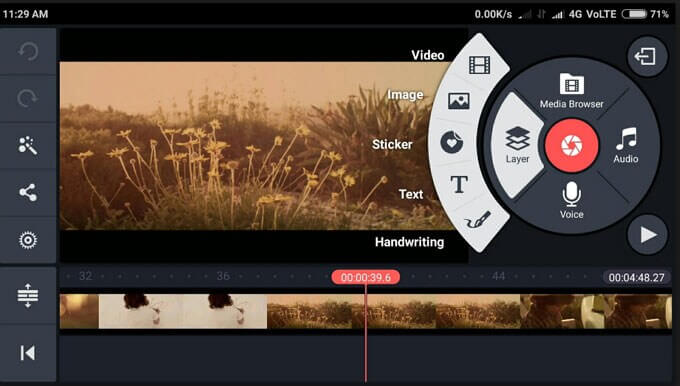 Features
Using KineMaster, you can blur any part of your video.

Besides blurring features, you'll also get excellent editing tools.

You'll get blending modes, video speed control, special effects, and subtitling, etc.

It offers a prolific free version for its users.
If you're looking for software that can perform blurring and editing tasks on your video, Mosaic Pixlate can be a good contender for it.
You can choose other effects such as Color, Pixelate to make your video relevant. When it comes to blurring your face, this tool stands tall as one of the best blurring applications.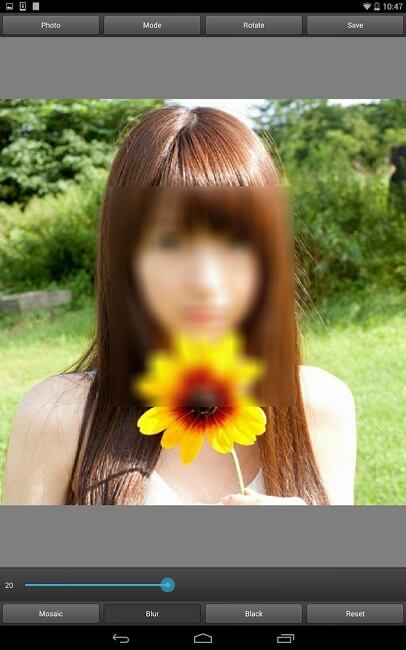 Features
It's a fascinating tool that can blur your face quicker than you think.

It doesn't require any professional skill as everyone can understand its user interface.

Apart from blurring your face, it's more than capable of adding fascinating effects to your videos.
Steps to Use
Mosaic Pixlate
Step 1: Install Mosaic Pixelete Censor Photo
Since its interface is pretty easy to smooth, you don't need too much for blurring out your face on a video. You only need to install it on your Android and open it.
Step 2: Select the duration of a video.
Now, you'll need to choose the duration of a video in which you want to blur the face. After selecting it, you can see four options at the bottom of your screen.
Step 3: Add an option
You can now apply four different options to blur out your face on a video. If you add Mosaic, it blurs your look, but it doesn't seem elegant.
And if you add a blur feature, you'll get it ideally and beautifully blurs your face. You can also apply the Reset and Black option according to your preferences.
Step 4: Save the file
After blurring your face, you'll need to export the file by clicking on the Save icon.
Part 3: Best Video Editor to Blur Faces-iMyFone Filme
If you're looking for an app to blur faces in the video, iMyFone Filme is always available for you. It provides a free trial version that can help you blur faces from any video you want.
Filme's free version is worth your time, meaning you'll be obsessed with this tool and consequently buy its premium version.
You'll find various video editing features and a variety of splendid themes in this tool. The reviews of users have been super impressive, indicating the worth of iMyFone.
Steps of Blurring Face Using iMyFone
Since iMyFone is an advanced tool, it can blur your face quicker than you.Let's creep into its steps to blur out your face.
Step 1: Launch iMyFone Filme
The first thing that you need to do is install iMyFone Filme on your desktop and launch it.
Step 2: Import your video
After setting up the Filme, you need to select a video you want to blur faces from. You need to press the Import folder to upload the video. After doing it, you need to push your content to the timeline.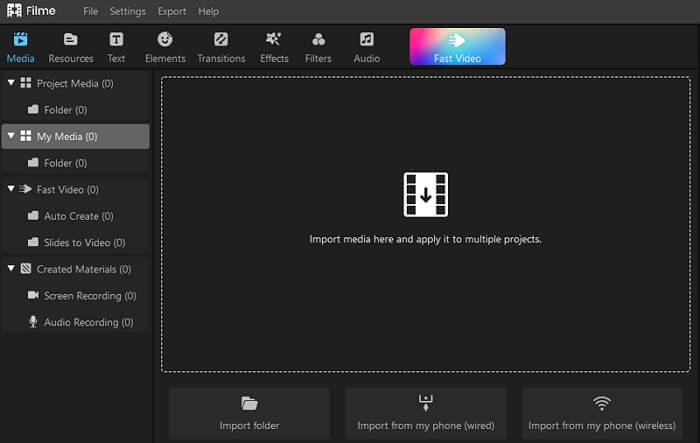 Step 3: Click edit and change blurriness properties
Now, after you click edit option,you can change blurriness properties.you decide whether to blur out your face or only a part of your video. After selecting it, you need to choose Highlight and Conceal after clicking on the More Tools option.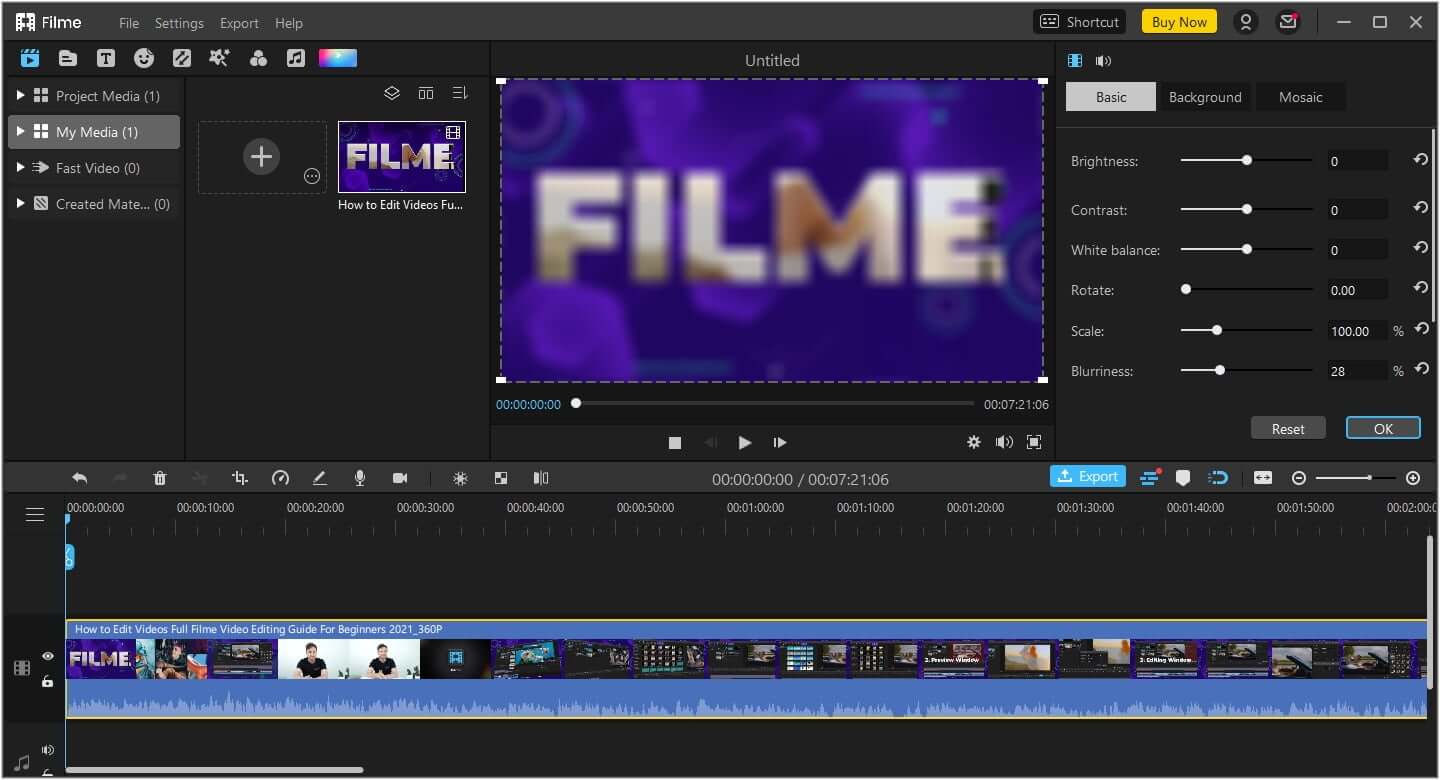 Step 4: Select Mask Properties
In this phase, you need to make slight changes to your blurry face. Your task is not to move and adjust the size of the frame you used to cover up your look. After, you can select Mask properties and change your setting.
Step 5: Export video
Now, check the video, and you see you already blur the video.
Conclusion
You all would have known about the requirements of video editing. Did you ever find a tool with perfect graphics, themes, and everything?
Of course, you didn't!
Since the arrival of iMyFone Filme, the dynamics of video editing have been changed unbelievably. Now, Filme's competitors are pretty much keen to execute the idea which this tool has been offering for its user for quite a long now. Filme will also support motion blur effect on windows/mac.
And it's fascinating for Filme users that the software they've been using is well admired worldwide. Its features and ethics make iMyFone Filme a notch more significant than any video editor.
iMyFone Filme Key Features:
Fast Video Mode: Fast create videos with multiple templates of different themes.
Editing Features: You'll get countless editing features with iMyFone Filme. Some of its editing tools are mesmerizing that make your video out of the world.

Compatibility: You'll find many editing tools that would not support specific videos due to their limited resources. But you don't get this issue with iMyFone Filme.Since it is built powerfully, you can expect iMyFone to edit videos of every format. Whether you want to edit MP4 or 4K resolution video, iMyFone Filme puts his hands up to serve your purpose.

Picture in Picture Effects: Many editing experts say that you can assess the worth of any particular video tool from its picture Picture effect.It's probably a more innovative feature for any video editor. If your graphics are good enough to show two footage simultaneously, you're doing a good job. And iMyFone offers a majestic Picture in Picture effect for its users.The framework is nothing less than professional. It's why many content creators tend to prefer iMyFone over any video editor.
134524 people have Download it.