Facebook is one of the widely consumed social media apps that play a vital role in content creation and consumption. Here you will come across videos of different genres of media. But unfortunately what some users want is the videos to be saved on their devices which Facebook fails to deliver. And that's where many Facebook video downloader apps make their way through. These apps allow you to download facebook videos hd online very efficiently and in high quality resolutions.
In this article, we will be having a look at some of these tools available to help you download Facebook videos for your offline viewing.
Top 8 Facebook Videos Download Apps
Video Downloader for Facebook is one of the best apps to download facebook hd video online.
Its user friendly software with multiple user facilitating options have made it further reliable. Using this app you can easily manage to download videos from Facebook feeds, groups, entertainment pages and share them further.
With the video downloaded on your phone you can enjoy offline streaming and share it with your friends too. Also, keep track of the videos downloaded date wise in the history option.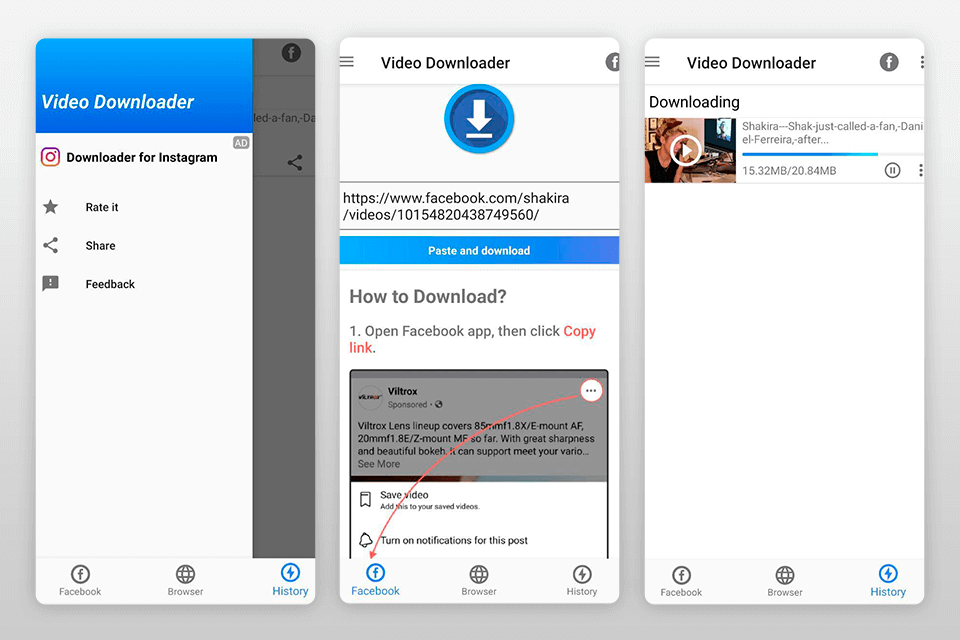 Pros:

Works best with latest version of Android without any glitches.

Supportive of all video formats.

A compact sized app of only 5.6 Mb.
Cons:

Only eight videos can be downloaded simultaneously.
Download Facebook videos hd quality online with this amazing tool for stocking up some worthy videos with high speed. The GIF files can easily be downloaded. Furthermore, the app gives you an easy option to download facebook videos hd online from Facebook as well as other online apps.
You can even track your recently liked, saved and watched videos through it however, the offline streaming makes it all a lot easier. Maintain your cool and fun collection and you are all set with your portable gadget to roam around.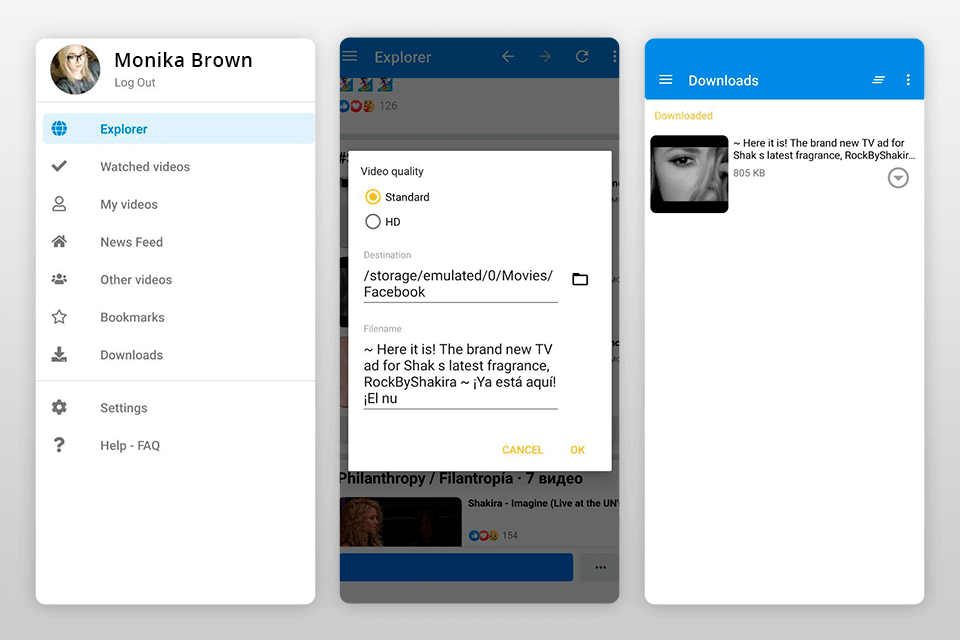 Pros:

Sharing of videos is rather easy and susceptible.

User friendly interface.

High quality HD video downloads.
Cons:

Speed might drop while the download process so keep an eye there.

The app may lag because of load.
If you're looking for something to cater to your entertainment needs online with lesser streaming and even lesser download time then look no further than FastVid as it is solely made for this purpose. Download Facebook video downloader app of FastVid and get your hands on the fastest downloading apps for android. The application offers a simple yet colorful interface, which is also powerful in its uses and safe for your device too.
The most important thing is that it doesn't record any videos nor track any history of your downloads which means it's totally safe and anonymous. Security is foremost in whatever situation so choose wisely in what facebook downloaders you use to stack ip on videos.
Pros:

High-speed downloads.

Simple and clean interface.

Safe and secure.

Its anonymous and doesn't track your download history.

Use Facebook's CDN servers.
Cons:

It is only available for Android mobile phones.
As visible from the name, all video downloader is an hd facebook video downloader online that efficiently the desired videos and that too bot only from facebook but many other online platforms too so it's an all in one
video downloader. Most importantly what makes it unique and better than others is its super convenient behaviour with all video formats. And then downloading is not even a big deal.
The All video downloader is a facebook video downloader app free download which is suitable for downloading as it presents you a number of options like pause resume feature to tackle the internet's low speed.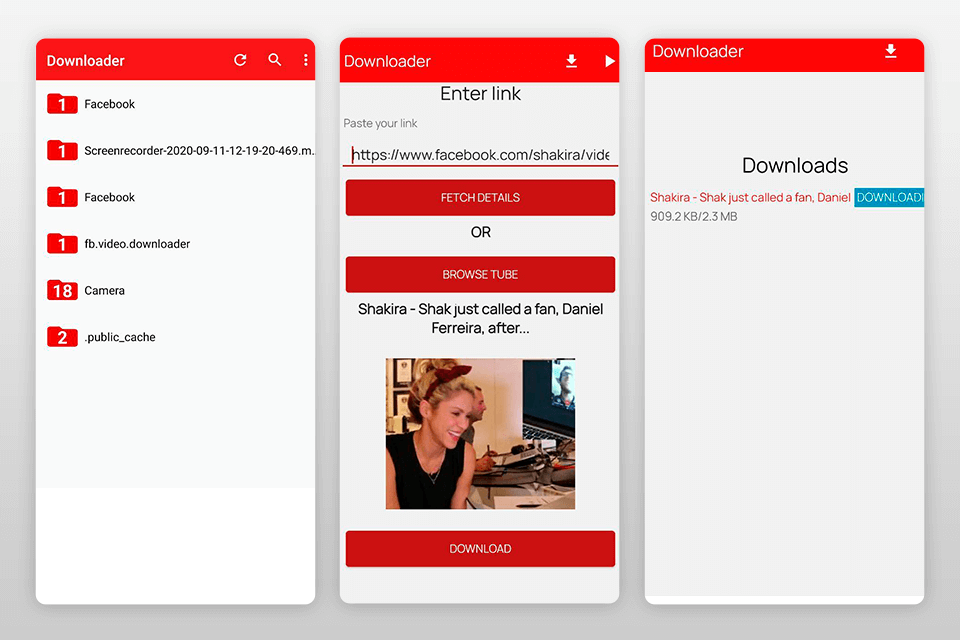 Pros:

Downloads videos from many popular and unpopular sites including Facebook.

User friendly interface.

Auto-detects videos on an existing tab and downloads.
Cons:

The pause resume option seems to not work properly and after you resume downloading, the video will not download.
The FileMaster app is a wonderful app that is a compact yet a very organized place to put all your trashy things and stuff into order and make them look useful. This one is an efficient all in one app that organizes your files, maintains them, downloads videos for you and keeps them safe and sound.
The file master's web browser allows you to begin downloading at once. So download this facebook video downloader app to get started. And have a good collection of videos, memories and artwork just a tap away from your fingers.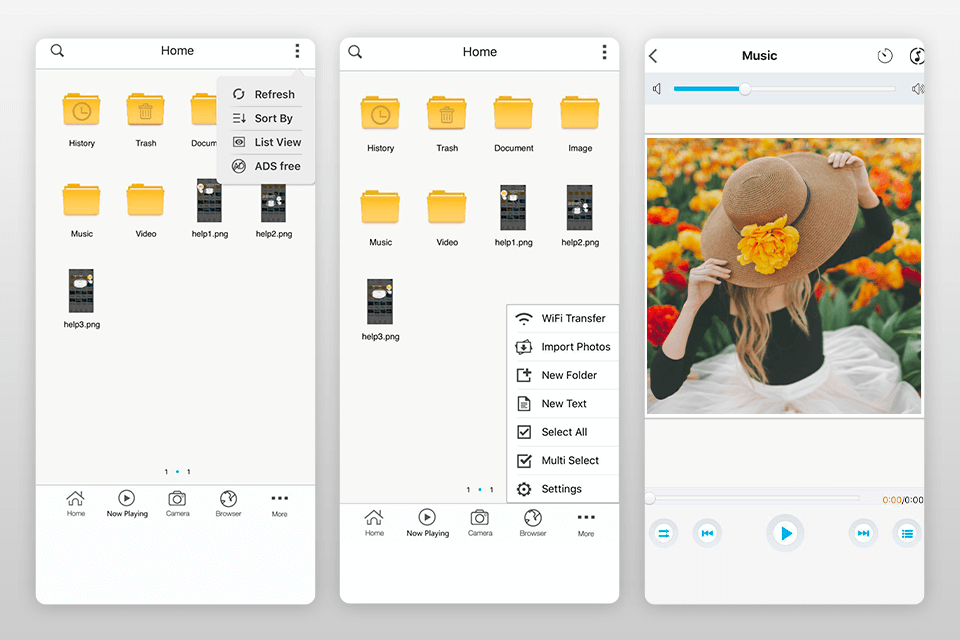 Pros:

Modern user interface.

Multipurpose and efficient.

Sharing of files is way easier.
Cons:

Not user-friendly for beginners.

Annoying ads in free version.
Another simple, unique and user friendly option for iOS users is the Cydia Prenesi app which just needs to be downloaded and will do all the adjustments itself. Furthermore, it displays the convenience of even saving those favorites to download facebook video online in your camera roll directly.
This one is a facebook video downloader app for iPhone that assists you as in Facebook app as the tweak introduced by Prenesi is to work like native facebook features.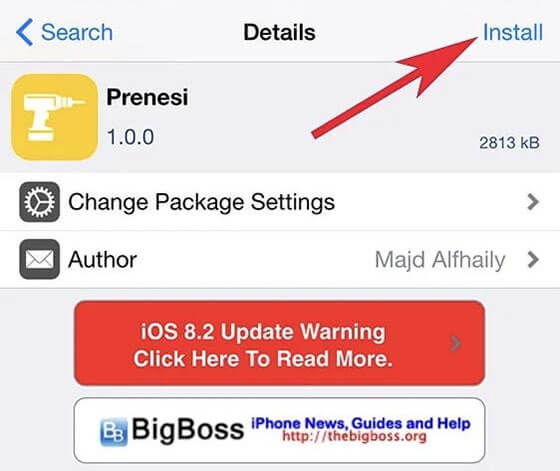 Pros:

Easy to use and with simple interface.

Downloads like a native feature of Facebook.

Saves all the downloads directly to Photos and doesn't need useless transfers.

Sharing is a lot convenient.
Cons:

Only available for iPhone.
Tube downloader is a facebook video downloader app for iphone which assists users to have a good collection of some worthy videos like educational, entertainment, fashion designs and those which entice you up when seen once. The simple and sleek interface has called many users towards it and makes it trustworthy. Make sure to try this one to download facebook videos hd quality online to stay safe and secure.
Also, the app may behave weird sometimes or speed slows down so keep track of the downloading progress in Tube Downloader.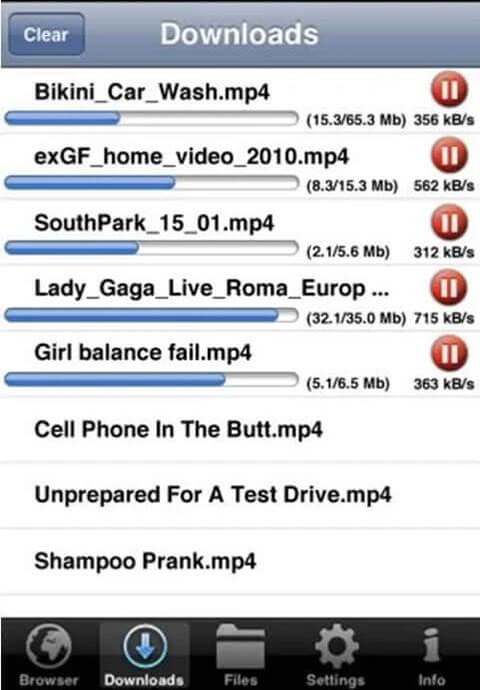 Pros:

Transfer if files through WIFI is super convenient.

Sleek interface which is simple and user friendly.
Cons:

The app might lag sometimes in performance.

Not much responsive which makes it slow and negatively rated.
8. My Media
My media is a rather famous one to enter the market of facebook video downloaders and amaze the users with its extraordinary performance. Facebook video downloader app free download can be done through the app store or apk files to have a good collection of videos in your portable gadgets and have a good time with offline streaming too.
It's also one of the facebook video downloader apps for iphone and iOS devices which download videos when you paste their URL in my Media Browser which then asks you to download or play it.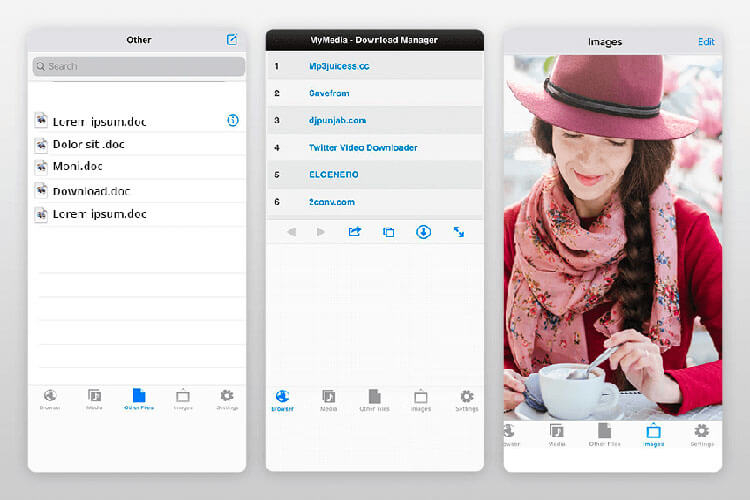 Pros:

The free version works completely fine.

User friendly.

Gives you an option to export videos to Camera roll or share on other platforms.
Cons:

No option to set quality of videos in terms of resolution.

Annoying ads that pop up can be very disturbing.
Edit Your Downloaded Facebook Videos With Best Video Editing Software
Once you have downloaded the videos with Facebook video downloader app it might occur to you to polish them a bit and then share them somewhere else. For that purpose, you have to have an efficient yet useful video editor that does all the work in one go and you don't need multiple apps. So we have chosen for you the most compatible, easy to use and understand iMyFone Filme which will make your much more convenient.
Filme is the right answer for a content creator who uses videos as his main source. Filme has to offer within its super convenient interface enables you to make extraordinary slideshows with numerous templates. The ready templates mean you can edit your videos in less time because of the built-in effects, cute animations, hefty transitions, and some cool music stuffing, etc.
Furthermore, there are a lot of things to get in this one filme app. The effortless embedded social media integration to supply your content to other social media platforms like YouTube, Facebook, and others. All of this doesn't require some rocket science it's just a few clicks away. Download Facebook video downloader app and have the video edited by films later.
Powerful Features of Filme:
Creates videos with multiple templates of different themes in Fast Video mode.

You can also add myriad effects you want to the video and make it cool and dynamic, such as animations and filters.

You can add transitions to create stunning videos and make it smooth and attractive.

It lets you add music according to what you like and at the same time you can also record audio.

Filme even offers you with a rather unique feature of changing your voice into someone else.

You can share the edited and finished videos to Facebook, Twitter, YouTube andI other social media platforms as filme offers it just by a click.

Filme is easy to use and quick to work with.
Filme is worth trusted and belew is what our users saying about Filme in Trustpilot.