Facebook is a versatile social media platform that allows you to share texts, images, and videos directly with the followers. However, uploading video takes much more time than images due to server errors from Facebook or poor internet connection from your side. In this article, we will tell you why it takes longer to upload video and the ways to upload video faster on Facebook. After that, we will also discuss a powerful video editor for Facebook videos.
Let us go straight to the topic!
Part 1. Reasons why you take a longer time to upload a video to Facebook
There can be several reasons for being stuck on Facebook while uploading video. However, the main reason is the large video size. Everyone knows that a video needs more space than images, and therefore, it requires a powerful server, high-speed internet connection, and high-quality network for smooth uploading. If any of these things is missing, you can face difficulty in fast uploading the video.
Let us see each reason one by one!
1. Large video size
Large size is the first and the foremost factor that irritates the fast uploading of Facebook video. All other factors are also associated with the large video size that we will discuss below.
2. Poor uploading speed
Primarily your internet connection is optimized for downloading because most people watch and download videos on the internet. In comparison, people upload videos occasionally. Therefore, most of the internet connection suppliers reduce uploading bandwidth cutting their cost. As a result, you face difficulty in uploading the videos.
3. Facebook server error
The server error is another great reason for the delayed uploading of the Facebook videos. Billions of people use Facebook daily. If you are uploading in peak working time, Facebook servers can be bustling. In this situation, the servers will ignore the large size videos to drive traffic smoothly. This condition occurs predominantly in the daytime or in the evening. In comparison, you get very little server error in the nighttime.
4. Corrupt video
Facebook supports many formats to upload videos. The format decides your video quality and size. When you upload the video, the Facebook algorithm checks the configuration. If your format is not supported by Facebook, it will take much time to recognize and reduce uploading speed.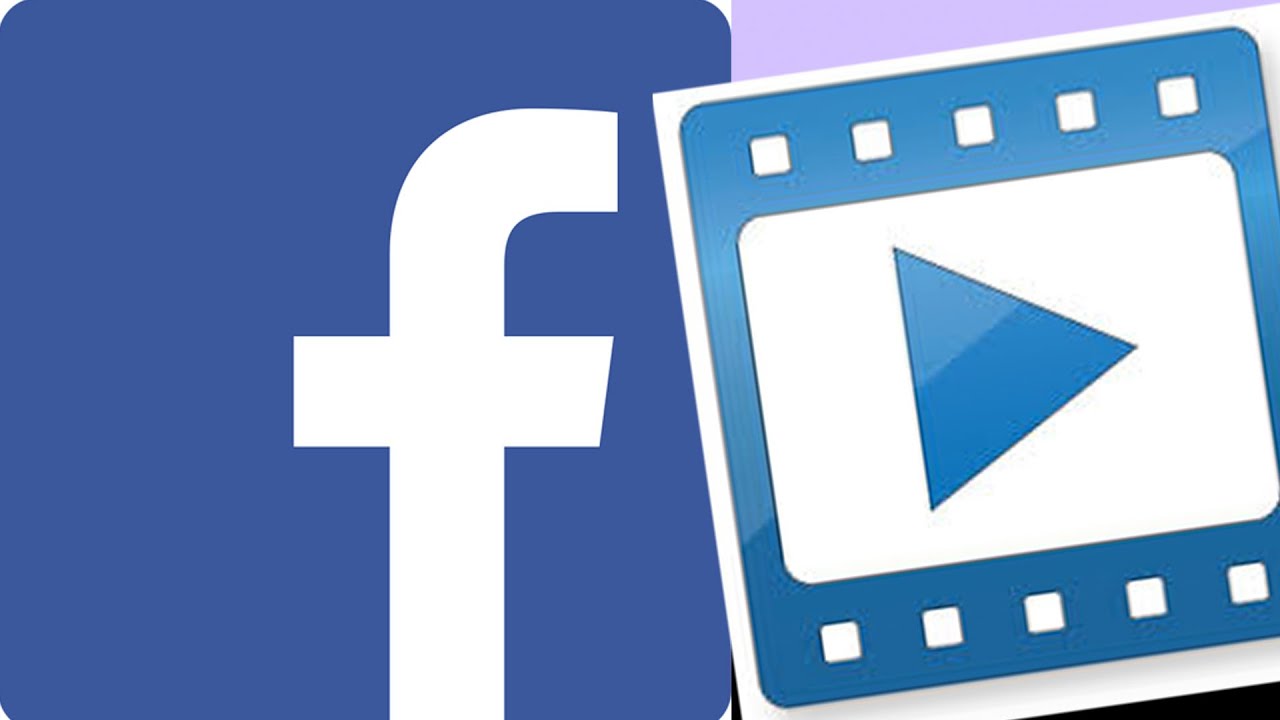 Part 2. How to upload videos on Facebook faster
Waiting while Facebook uploading your video content can be frustrating and tiresome. Moreover, the bad news is that the Facebook video speed controller is not in your hands. Upload time depends on Facebook server traffic and your internet connection quality. However, fewer tips and tricks can help you make videos load faster than we will see now!
Step 1.Decrease File Size
Your video file size dramatically reduces the uploading time. Therefore, we recommend you decrease the file size as much as possible without compromising video quality. You can use video editing software like Filme to lower the resolution, trim unnecessary parts, lower resolution, and reduce the frame size.
Additionally, changing the video format can also decrease the file size and increase uploading speed.
Files saved in formats like MPEG-4 and WMV are smaller than videos saved in lossless formats such as AVI and MOV. Therefore, Facebook recommends using MPEG-4 video format to increase Facebook video speed.
Step 2.Internet Connection Speed
If you have to upload videos regularly on Facebook, you must find an internet connection with greater bandwidth and optimized for uploading. Broadband cables generally provide a good internet connection for uploading. You can also use fiber optics service for best results, but it is still unavailable in many cities. Besides, most internet service providers (ISPs) offer tier upgrades that include faster upload speed.
Step 3.Upload Timing
Upload timing significantly affects the video speed. Therefore, you must figure out the time at which fewer people use Facebook and upload your video at that time. However, this step is not suitable sometimes because you have to upload video urgently depending on your marketing strategy.
Step 4.Do Not Change Tab
We know that waiting for video uploading is a cumbersome task, and many people change tabs and do other activities in that time. Nevertheless, it is a bad practice that reduces the overall upload speed. Therefore, you should not change tabs in the uploading time. Instead, you should also close all other internet activities like games, updates, searching, etc.
Step 5.Update app on iPhone/mobile:
If there is any pending Facebook update, clear it as soon as possible. Further, you can reinstall the app to speed up Facebook videos on iPhone and mobile.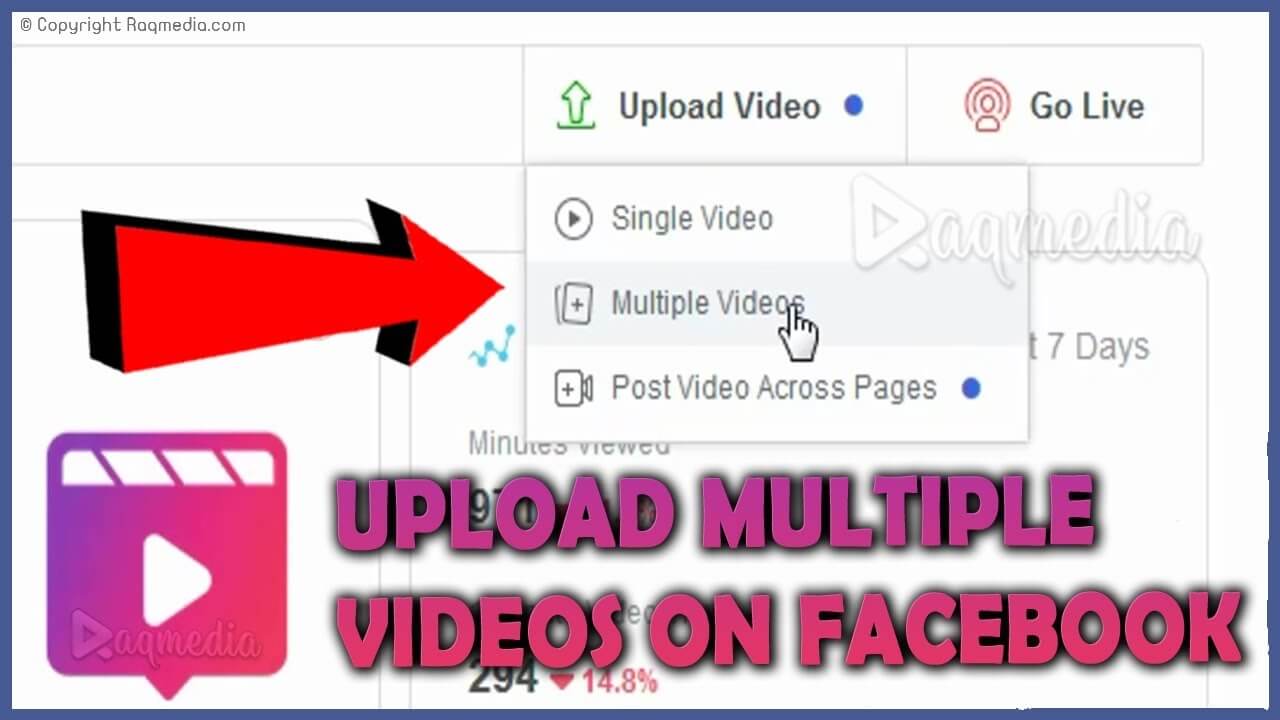 Part 3. FAQs about uploading video to Facebook
This section will discuss the problems faced by many Facebook users in uploading videos and answer these queries in clear words to help you solve your problem instantly. Let us see the issues and solutions now!
1. Why can't I post videos on Facebook?
There can be several reasons for this problem, such as file size, internet bandwidth, and upload speed. Maybe Facebook does not support your video format. Therefore, you should check whether your video format is compatible with Facebook or not. If not, convert your video into some supportable format like MPEG-4, WMV, AVI, or MP4.
Sometimes, your browser can be problematic. Therefore, you should use browsers like Chrome, Opera, Mozilla Firefox, or Safari to improve upload experience on Facebook. Sometimes, your video specifications or encoding is not suitable for the Facebook platform, like 4K video. In addition, iPhone IOS 6 users face issues in video upload. In this case, you should give Facebook permission to access videos and photos.
2. Can you upload a 5-minute video to Facebook?
Yes, you can upload a 5-minute video on Facebook. Instead, You can easily upload up to 60 minutes long videos on Facebook. However, there are several restrictions that your video file should be less than 2.3 GB.
3. Can I upload a 4K video to Facebook?
No, you cannot upload 4k videos on Facebook. It only supports videos with a resolution of 1080P or less. If you try to upload a 4K video, Facebook would not recognize it and reject it.
You may want to read:
How to Make a Slideshow with/without music on Facebook >>
How to Trim a Video on Facebook >>
Bonus: Powerful and Easy to Use Video Editor for Facebook Video - iMyFone Filme
Good video is compulsory for any marketing strategy because it helps increase traffic and sales, reduce support queries, and help followers understand your products and services. Your video must contain special effects and transitions to motivate viewers to watch the video till the end. Therefore, you must edit your video before uploading it on Facebook to boost engagements.
You must be thinking about the best video editor for social media platforms like Facebook, Instagram, and TikTok is. In our opinion, Filme is the best video editing software that understands the demands of social media users and provides all the necessary features for this purpose. Filme support remove background noise from vedio if you want to edit the audio.
Filme is one of the most helpful video editing tools that let you create unlimited video projects, access to all necessary tools for editing such as trim and crop, provide thousands of free video templates, and allow multi layering of video with text, animations, and audio. Further, you can export video in 480P, 720P, and 1080P. Additionally, it is easy to operate and allows you to access all features with just one click.
Let us see a few features of Filme video editing software that can be helpful in Facebook video editing!

You can multilayer your video with audio, text, animations, and catchy background effects to engage followers on Facebook.
It provides you thousands of ready-to-edit templates to assist you in creating FB videos like a pro!
You can pick millions of free music tracks that suit your video, or you can also upload your own music track for a better experience.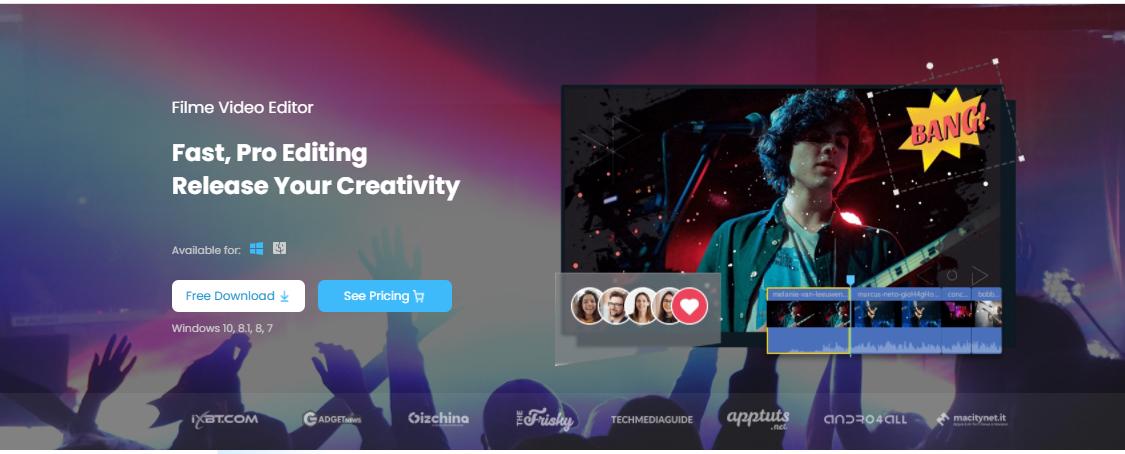 Bottom Line:
Delay in uploading videos on Facebook is a problem for many people worldwide, and everyone wants to resolve this issue. This article has thoroughly discussed all the reasons for the slow uploading of video and a solution for the fast video uploading. Besides, we also answered several frequently asked questions of users and the best video editing software for a Facebook video that you can see above in the article.