Have you ever prank your friends or family with old-school tricks with quirky sounds? or If you're not intrested on playing tricks? Well, these sound effects also work well to edit your music or recordings.
Nowadays, you'll find countless apps or softwares that allow you to explore many prestigious sound effects. and in this article we'd list the top 8 sound effects apps for you to choose.
Part 1: Best 5 Sound Effects Softwares for PC
1.MagicMic(PC & Mobile)
The first one sound effects app I would recommend was MagicMic, Which you can't find a better and more prolific voice changer than it. and luckily, which support all platforms (PC & Mobile).
iMyFone MagicMic have the most amout sound effects on the market. and which is also have a ultra-speed for updated the popular sound effcts on the moment. and the directly interface also favorite by users.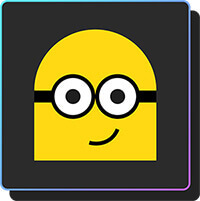 Pros:

MagicMic offers you 100+ voice-changing options followed by 300+ prestigious sound effects.

It is easy to use and doesn't require any prior knowledge.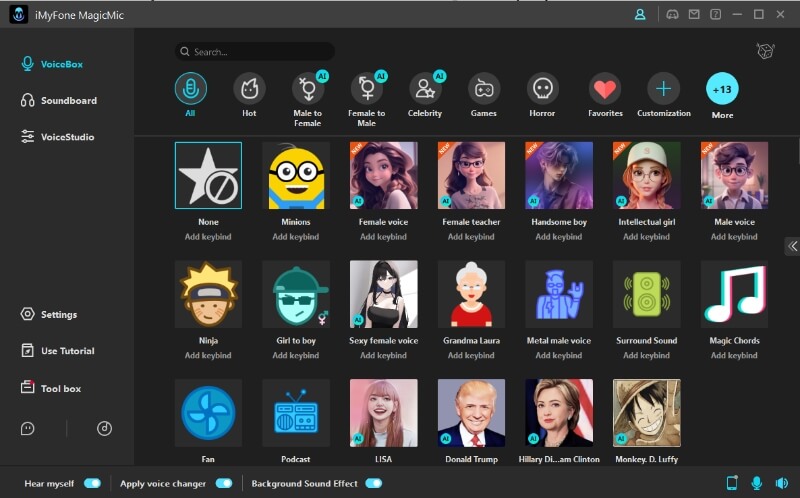 MagicMic allows you to change your voice in real-time.

It only takes 3 MBs space on your PC.

MagicMic tends to update every week.

Its latest feature Voice Meme, allows you to import sound effects for playing on multiple gaming and chatting platforms.
How to import sound effects using iMyFone MagicMic?
Step 1: Download iMyFone MagicMic
To begin with, you'll need to download MagicMic and install it straight away. Later, you'll need to launch it to proceed ahead.
Step 2: Select Voice Meme
Since you're looking to import sound effects, you'll need to hit the Voice Meme option under the Voice Changer option.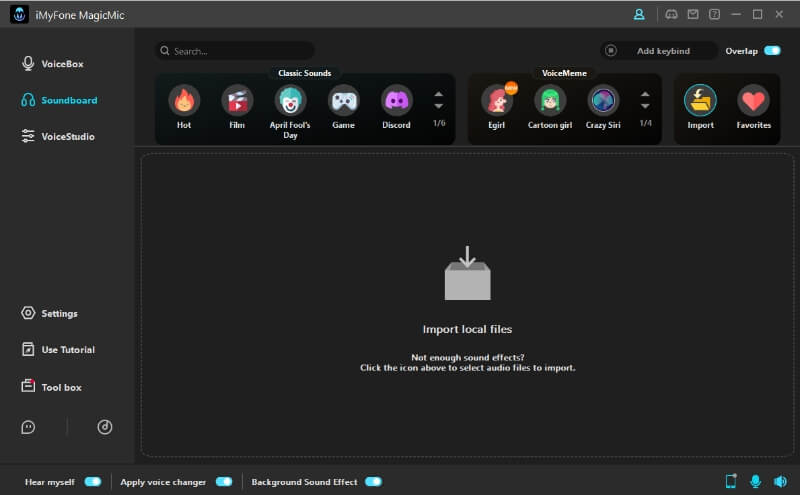 Now, you can import any sound effect you want from your computer gallery after hitting '' click here''. After importing the sound effects, you can use them in real-time while playing an online game.
2.Voxal Voice Changer
Voxal Voice Changer is another incredible sound effects app that allows you to play fascinating sounds during live calls or games.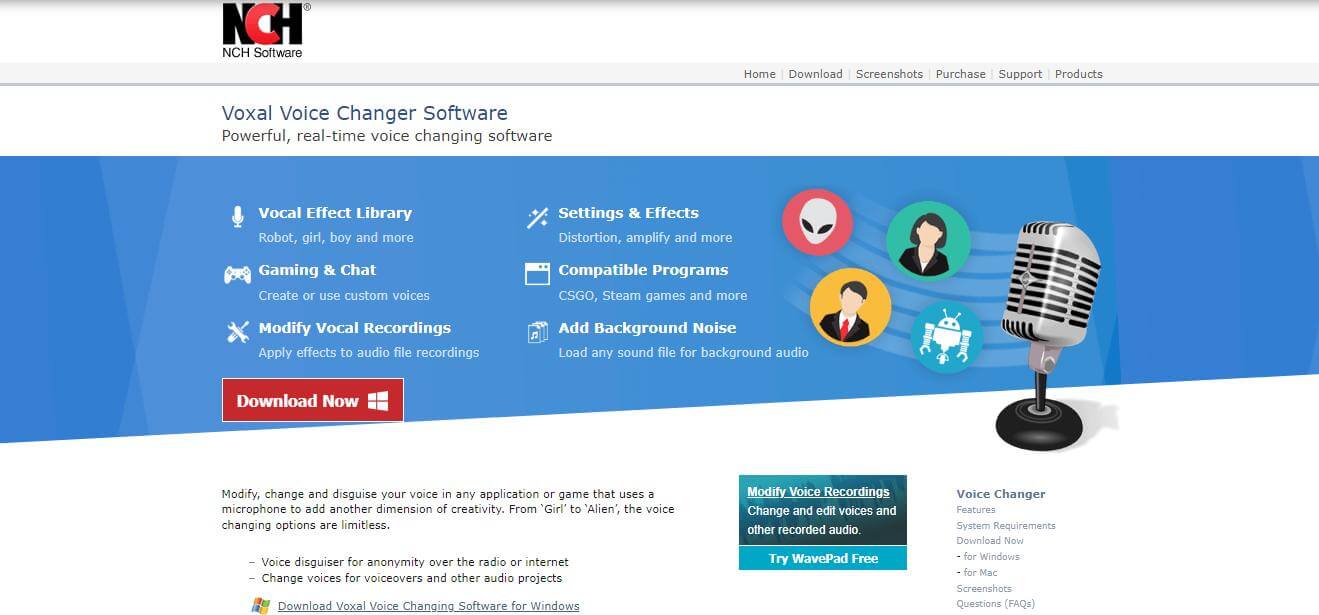 Although it contains some flaws in its interface, it is still an appropriate voice-changing tool that allows you to play high-quality sounds.
Moreover, it also comes with the free version, but the voices and sounds you'll get are pretty limited.
Pros:

It comes with low CPU usage.

It allows you to add sound effects to recorded and live voices.

Supports multiple chatting and gaming platforms.
Cons:

The free version comes with a lot of ads.
3. Clownfish Voice Changer
Clownfish Voice Changer is a prestigious voice-changing tool that allows you to creat funny sound effects you want. Its most supported platforms are TeamSpeak, Discord, Skype, and Viber.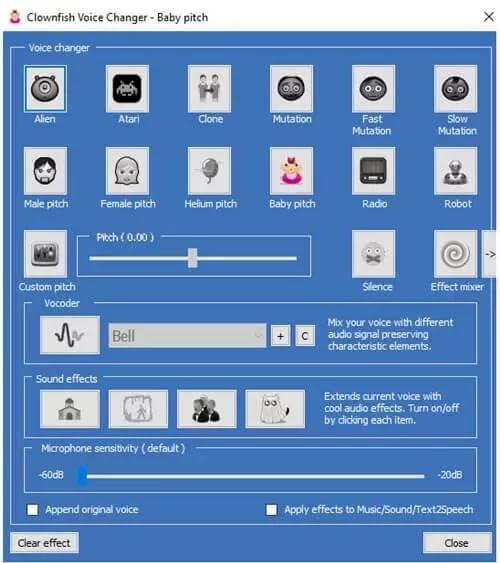 Apart from allowing you to alter your voice, it also offers unbelievable sound effects for playing in the middle of an online game.
Pros:

It is free and doesn't require any subscription.

You can use it on all versions of Windows.

The interface of Clownfish Voice Changer is pretty user-friendly.
Cons:

Limited sound effects.

Some sounds effects' accent is difficult to understand.
Clownfish Voice Changer Not Working, How to Fix?>>
4.MorphVOX Pro
With built-in sounds, added effects, and prolific features,MorphVox Pro is a pretty incredible voice changer.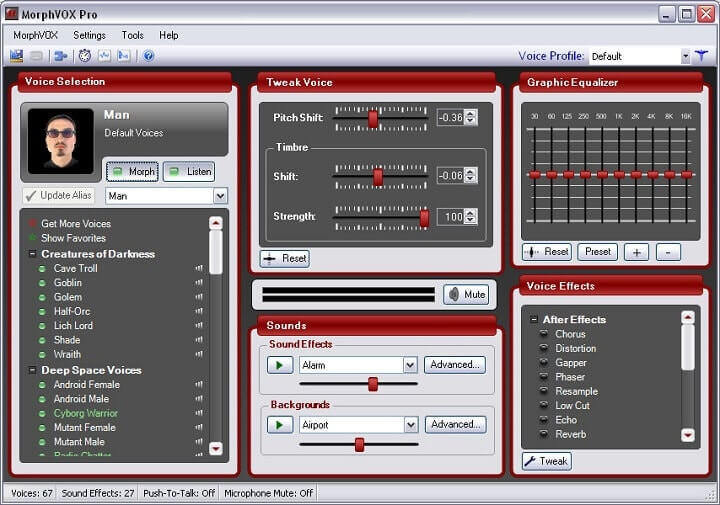 Although you won't find many sound effects with the free version, you can still explore a fair amount of options here. However, if you want to access all the sound effects and voice changing options, you'll need to acquire a premium version of it.
Pros:

It uses pretty little CPU power and bandwidth.

You can explore tons of sound effects for online use.
Cons:

The paid version is a bit expensive.

Difficult installation process.
5.Voicemod
Voicemod is a free sound effects app that offers brilliant voice changing and sound effect options. However, it has also got the premium version to explore more quality sound effects.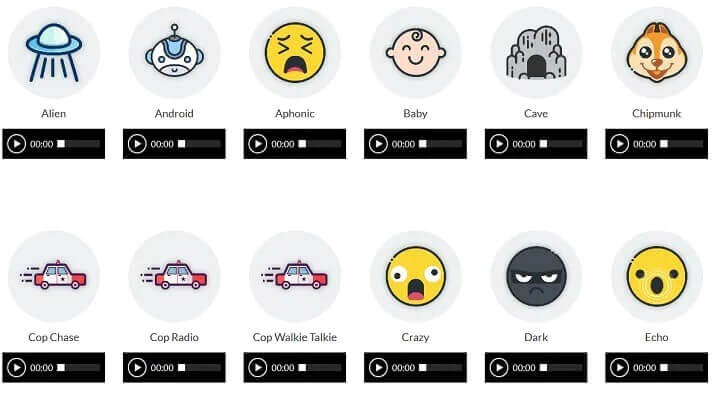 Whether you want to alter your voice in real or recorded sounds, Voicemod comes pretty handily.
Using this tool, you can turn your voice into different characters' voices with minimal effort.Importantly, Voicemod comes with an easy user interface that makes your job a lot easier than you think.
Pros:

It is a pretty professional and advanced voice changer.

Voicemod offers you tons of sound effects.

It allows you to add sound effects in real-time.
Cons:

The free version lacks a lot of the best sound effects.
Part 2: Best 3 Sound Effects Apps for Mobile
1.Annoying Sounds and Noises (iOS)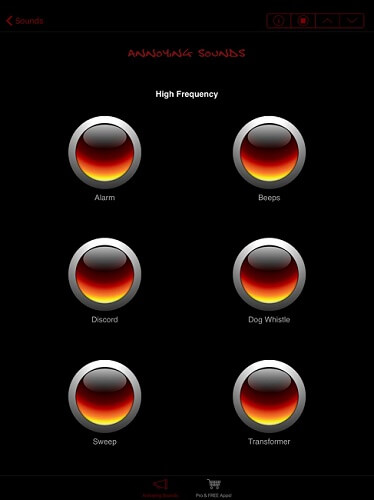 You can also look at Annoying Sounds and Noises if you want to explore hilarious sounds. As you can see, the application's name allows playing hilarious and crazy sounds with ease.
All the sound effects you'll get here are pretty noisy, and you won't see any flaw in the sounds.Luckily, you can set these sounds as your alarm tunes, ringtones, notifications, etc.
Features:
It comes with various terrific sound categories, including a baby crying, dog whistle, airhorn, burps, farts, high-frequency sounds, mosquito, etc.

It is a pretty easy and free iOS device application.

After installing it, you can explore 60 crazy sounds and share them with your friends and family members.
2. 100 Sound Buttons (Android)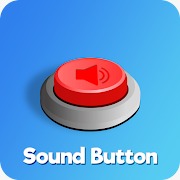 If you're an Android user and looking for sound effects app, you can't get any better app than 100 Sound Buttons. It is a prolific app with tons of fascinating sound effects up in the sleeves.Surprisingly, the interface this sound effect application comes up with is pretty pleasing to the eyes as you'll only have to install the application and access all the sound effects for free.
Features:
It comes with high-quality loud sound effects.

Using this application, you can play 100 fantastic sounds.

100 Sound Buttons carries only 16 MBs.
3. Yeet Meme Soundboard (iOS)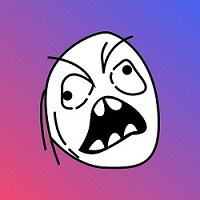 If you're looking to prank with your friends, you can select Yeet Meme Soundboard Generator. Using the meme sound effects app, you can create your soundboard. Moreover, you can also share various sounds with your friends. Its famous sound effects are classic vines, troll, MLG, and dank sounds.
Features:
It comes with a pretty intuitive user interface as you'll only need to tap the sound effect to play it.

Yeet Meme Soundboard Generator offers you 300+ sound effects.

You can set the sounds as your ringtones, notifications, alarm, etc.
Part 3: FAQs About Sound Effects
1.What is a royalty-free sound effect?
Royalty-free sound effect means you can use a sound effect more than once after acquiring its license. For instance, if you're acquiring the license of a soundboard, you can use that soundboard for commercial uses many times.
2.Can I create my soundboard?
Yes, you can easily create your soundboard. Luckily, many soundboard websites and software offer you a great opportunity to create your soundboard and then use it for commercial purposes.
3.Can I play sound effects in real-time?
You can play it in real-time if you want to play sound effects while playing an online game or call. All you need to do is download a voice changer,my choice is magicmic and then set your microphone as your input device after choosing the preferred sound effects from there.
4.Is iMyFone MagicMic free?
You can acquire the 15 days free trial version of iMyFone MagicMic that allows you to explore almost every sound effect or voice changing option you'd be using in the premium version. After 15 days of the free version, you can buy its subscription at affordable rates.
5.How to use MagicMic in a streaming platform?
Using MagicMic on any streaming platform is pretty easy as you'll only need to launch the software. Later, you'll need to select MagicMic virtual microphone as your default. After launching a streaming platform and playing any sound, you'd want from MagicMic.
Final Words
If you're looking for the best sound effects app, we've got it covered for you. After reading this article, you'll be able to find 8 sensational sound effect tools.
Of all the sound effects software you'll get to read here, MagicMic is by far the best one. The way it's sound/voice effects gets updated every week makes it a top-notch voice changer.