Are you looking for a Harry Potter Voice Changer/Generator?
Harry Potter is a brilliant franchise that has been a favorite story for many early 2000s children.Looking at Harry Potter's magic abilities, many people want to play magic sound effects in an online game or chatting online platform.
Luckily,in this article, you'll learn about the Harry Potter franchise's massive success, and we'll explore the best Harry Potter voice changer iMyFone MagicMic to play magic power sound effects in real-time. You can also have access to harry potter soundboard.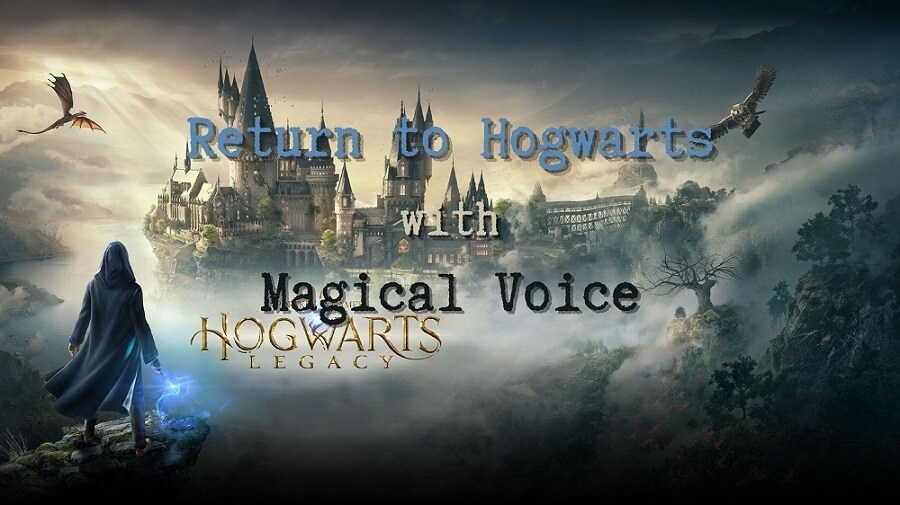 Part 1: Return to Hogwarts in 20th Anniversary!
1) Reviewing of the Past
Harry Potter is a brilliant franchise that has given a lot of joy. Its first series was released twenty years ago, but the hype of that series is still pretty fresh. Of all Harry Potter's series, Harry Potter and the Prisoner of Azkaban is the best one.
Remus Lupin (David Thewlis)
Remus Lupin is the fictional character in Harry Potter and the Prisoner of Azkaban. He is a pretty likable and competent person.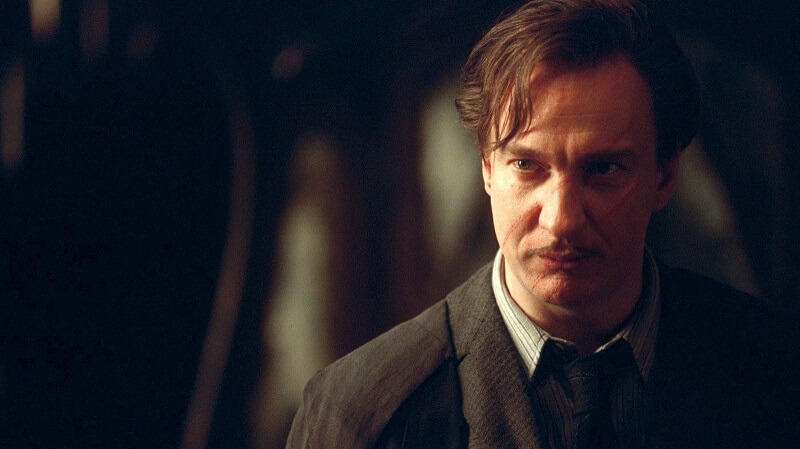 In the movie, he taught Harry Potter how to resist Dementors again. However, he was forced to leave Hogwarts due to some reason. Moreover, he also created Marauder's Map in the movie.
Sirius Black (Gary Oldman)
In most parts of the movie, it is believed that Sirius Black is a murderer who left Azkaban after murdering twelve Muggles. He was also termed as the indirect killer of Harry Potter's parents. However, in the latter part of the movie, it is revealed that he is the godfather of Harry Potter.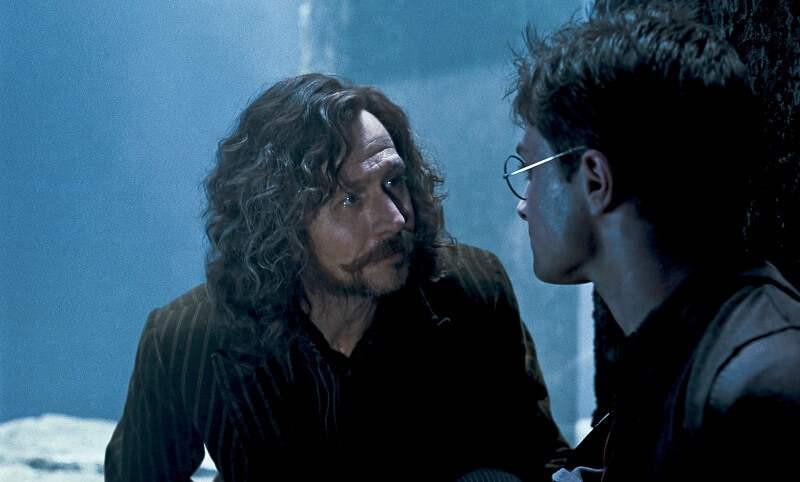 2) Looking to the Future
Fantastic Beasts: The Secrets of Dumbledore=
The Secrets of Dumbledore is the sequel to the renowned movie Fantastic Beasts. Warner Bros distributed this movie, and it will be released on the 8th of April 2022.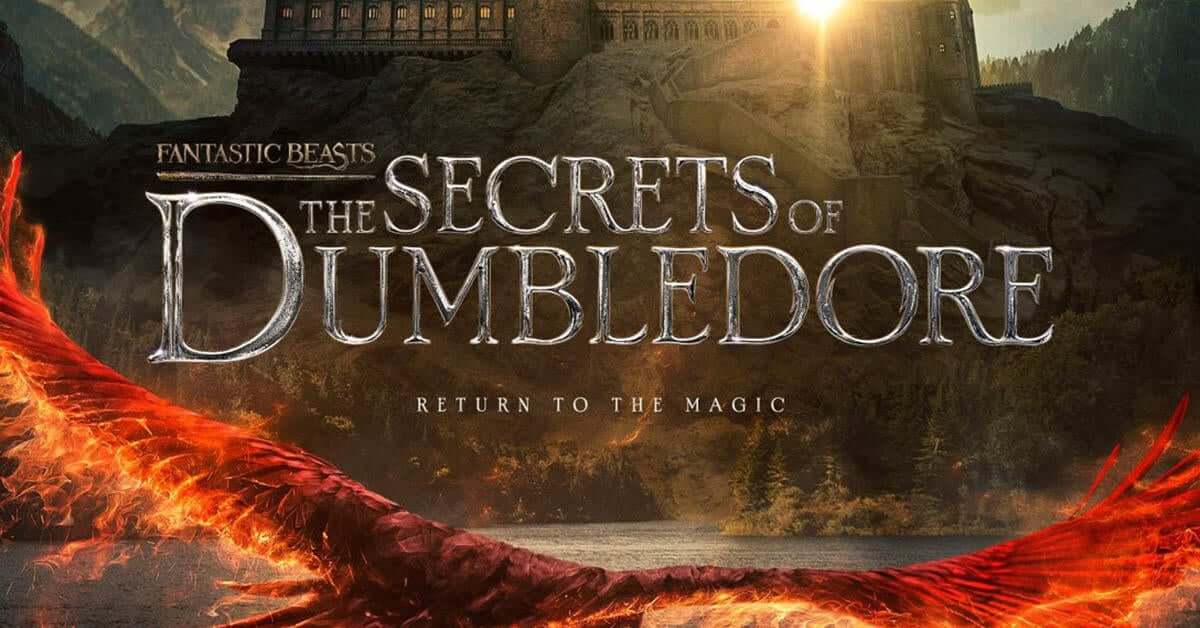 Harry Potter 20th Anniversary: Return to Hogwarts
Return to Hogwarts is the documentary movie of the Harry Potter franchise. This movie aimed to reflect the 20 years of memories that the Harry Potter franchise has enjoyed. The initial version of this movie was due to release on the 1st of January 2021.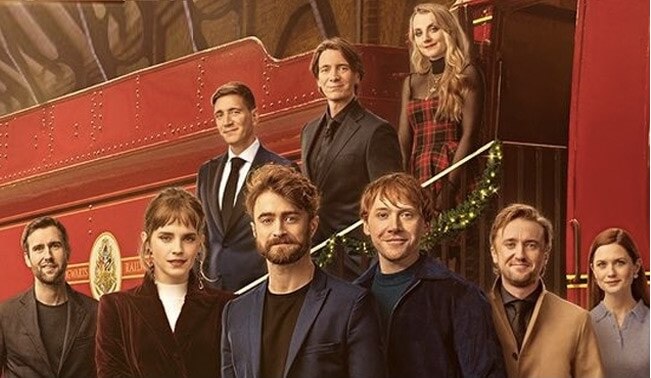 Hogwarts Legacy
Hogwarts Legacy is a game that will be released in 2022. This game was developed by Disney Infinity (Avalanche Software). Moreover, you can find the speculations about the Hogwart Legacy game in the Harry Potter books.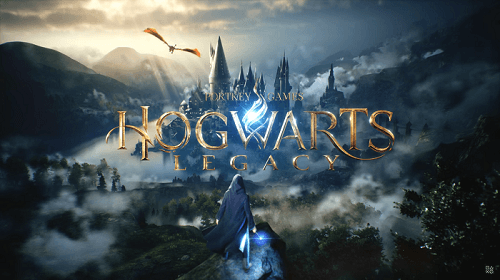 Also Read
Part 2: Review in theBest Harry Potter Voice Changer-iMyFone MagicMic!
You'd have planned to play interesting sound effects during online games. Moreover, you can also change your voice to Harry Potter in real-time. However, for this, you'll need to hire the services of a reliable Harry Potter voice generator. Luckily, you can get your job done using the unbelievable voice changer, iMyFone MagicMic.
Surprisingly, iMyFone MagicMic has been a massive success due to extraordinary and professional services for the past few months.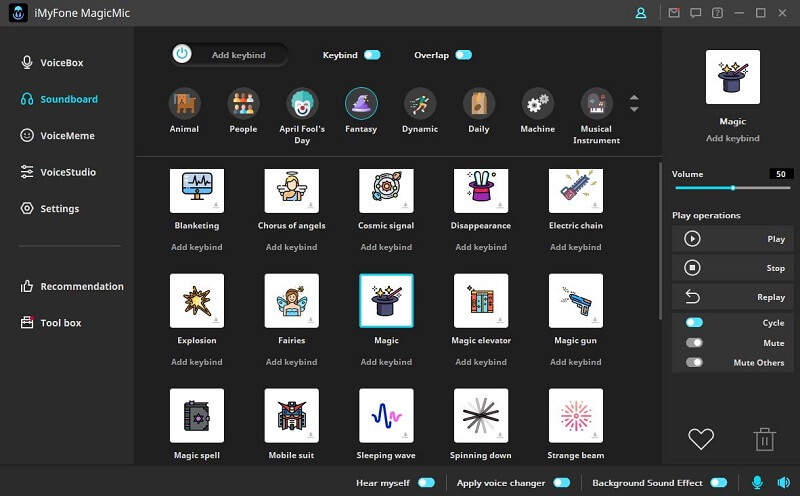 It doesn't matter which platform you're using; iMyFone MagicMic allows you to change your voice with minimal effort.Moreover, you can play tons of unbelievable sound effects in the mid of an online game.
Importantly, MagicMic doesn't force its users to put hard yards to serve their purpose. Instead, the interface of MagicMic has been designed considering the newbies.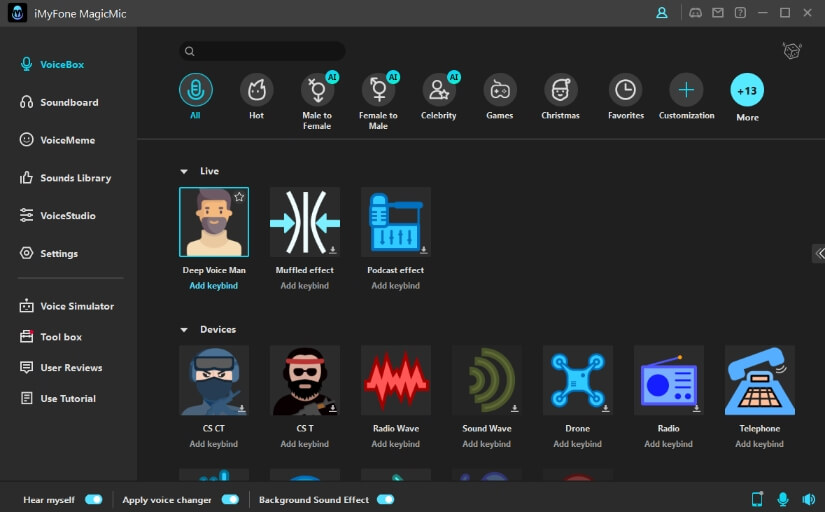 The best thing about MagicMic is that it gives new voice-changing features and sound effects to make your experience flawless.
Learn more in this video!⬇⬇⬇
Features
MagicMic is compatible with Windows and the macOS version.
Using MagicMic 100+ voice-changing options, you can transform your voice into anyone else's with great effect.
Apart from scintillating voice-changing options, MagicMic is also pretty keen to offer you over 200 sound effects that you can play during online games.
MagicMic supports multiple online streaming, gaming, and chatting platforms, including Fortnite, CSGO, PUBG, Among Us, Twitch, Streamlabs, Skype, Xsplit, etc.
You'll find new features after every week as MagicMic gets updated every week.
Surprisingly, MagicMic also allows you to get your money back if you don't find MagicMic's services appropriate.
Bonus Tips: How to Play Magic Sound Effects Using iMyFone MagicMic:
Step 1: Launch MagicMic
You'll need to search the MagicMic software in the first gig and download it after finding it. Later, you'll need to install the voice changer before launching it. MagicMic will take only a couple of seconds to get started.
Step 2: Select Input and Output Devices
In this phase, you'll need to select a Microphone as your input device and headphones as your output device.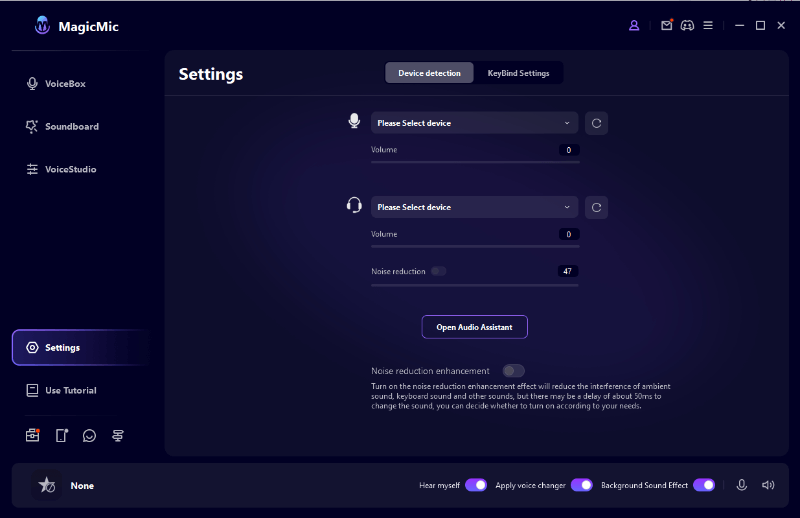 Step 3: Select Sound effects
After selecting the input and output devices, you'll need to hit the Sound Effect section. From there, you can select the magic sound effect you'd like to play on any platform. You've got the 500+ sound effects options to pick from.Also,you can download magic sound effect from MagicMic free sounds website.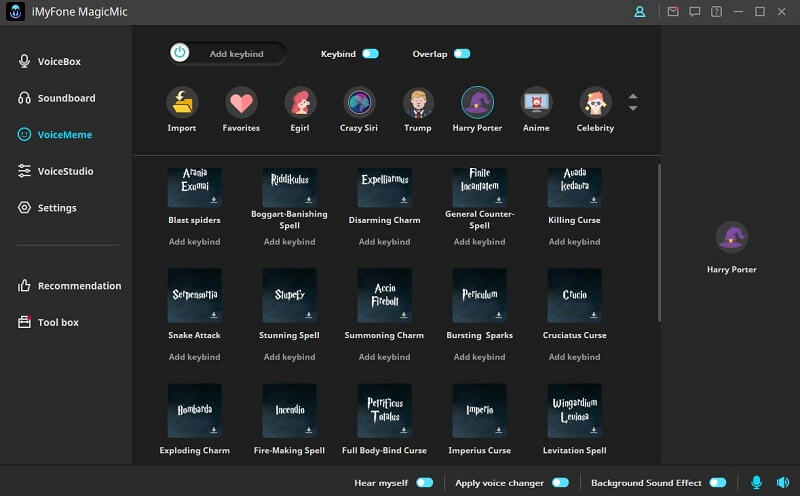 Step 4: Launch chatting or gaming platform
Now, since you've selected the sound effect from the MagicMic's gallery, you'll need to launch the gaming or chatting platform. Later, you'll need to navigate to settings and select a microphone as an input device. Now, you can play the sound effect during online games or call.
Conclusion
Harry Potter and the Prisoner of Azkaban is the best plot of Harry Potter films. It has introduced a unique taste of magic for you.
Luckily, you can play Return to Howarts' sound effect, an upcoming movie of Harry Potter, in your online game. For this, you can take the services of MagicMic as it offers you unbelievable sound effects.
iMyFone MagicMic comes with a pretty slick user interface, meaning you can explore all the magic sound effects with ease. Moreover, you can also import the prolific sound effects using the Voice Meme feature of iMyFone MagicMic.