Crowd cheering always makes us move and happily, you will never forget the moment your friends around you cheer for you, right? That's why cheering sound effects have gained a lot of popularity in the past few years because you can use them whenever you have won a game or when you have said something really funny.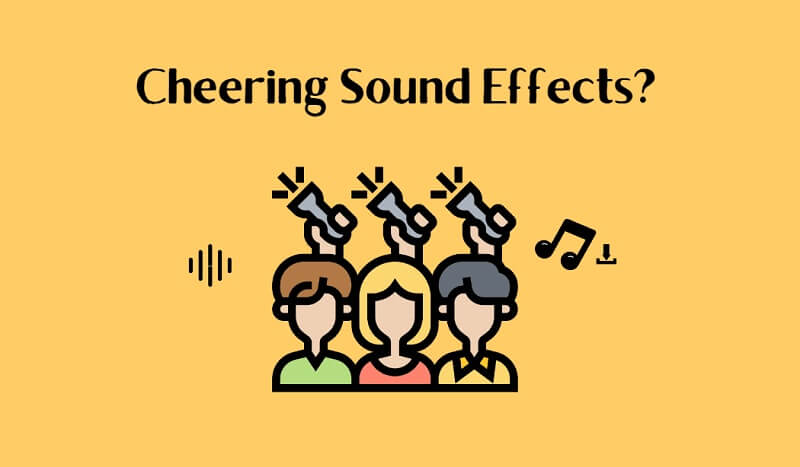 They are commonly found on multiple software. So, want to know more about it? Keep reading.
Part 1: Top 5 Voice Changers with Cheering Sound Effects
If you want to arouse people's excitement and pleasure feeling of the crowd cheering, you can't miss cheering sound effects. Let's jump into the voice changers with cheering sound effects.
1. MagicMic Voice Changer with Sound Effects[Editor's Choice]
iMyFone MagicMic is a very reliable voice changer software that not only offers you multiple sound effects, but you can also edit the pitch and base of those effects with the help of its new feature. Navigation with this software is really easy too.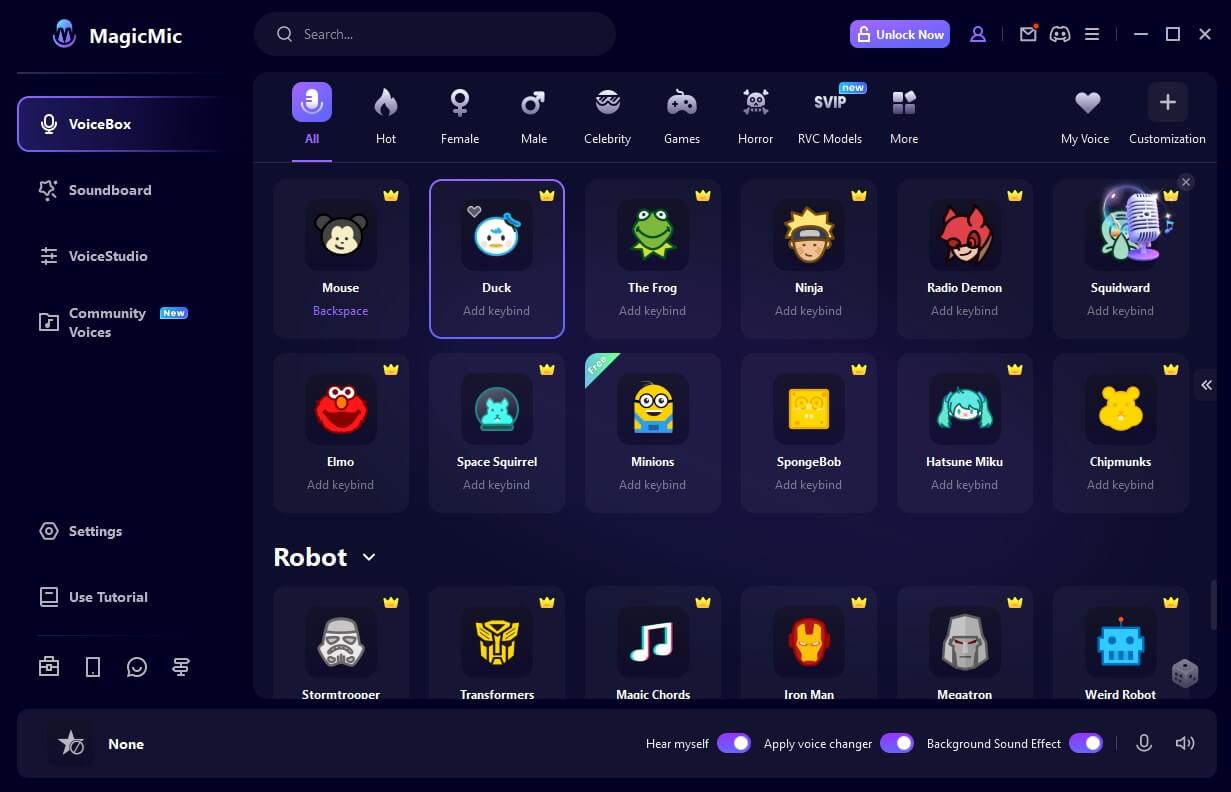 Features:
It offers you 100+ voice filters and 500+ sound effects and voice memes.

It is really easy to import files as sound effects and background sounds on MagicMic.

Offers a free trial with 5 different voices every day.

Has an option for editing and custom your voice as your will.
Pros:

It comes with the most voice effects than any other voice changers on the market.

Downloading this software is very easy and fast.

Voice recording and audio voice changing are supported.

You can use this voice changer in real-time streaming.
Watch Video Guide About Voice Changer with Sound Effects
Clownfish voice changer is a go-to software for people who want a premium experience. You can very conveniently change your voice while using this software and its installation also takes place on the system level, so it automatically connects with your external devices.
It works with multiple apps, including social media giants like Skype, Discord, and Mumble. You also get the option of getting your media files in multiple formats, and Clownfish overall is a very reliable software.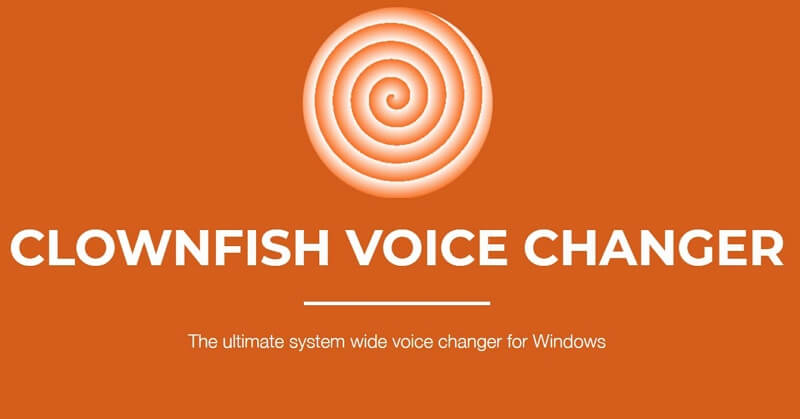 Features:
It works well on windows PC.

It contains a crowd cheering sound effect.

Offers high-quality audio.

The sound effects are available in different formats.
limitations:

It can only be used for Windows.

The voice changing effects and sound effects are too limited.
It is free voice-changing software that offers you efficiency and convenience. MorphVOX Junior modifies your voice, and you can make it sound like whatever you want. It already has a whole library of sound effects, making it easy and convenient to use.
This software is specifically designed for online streaming, but people often use it for prank calling too. With just one click, you can add this voice changer to your streaming or use it in different apps without any hassle. It is really easy to download too.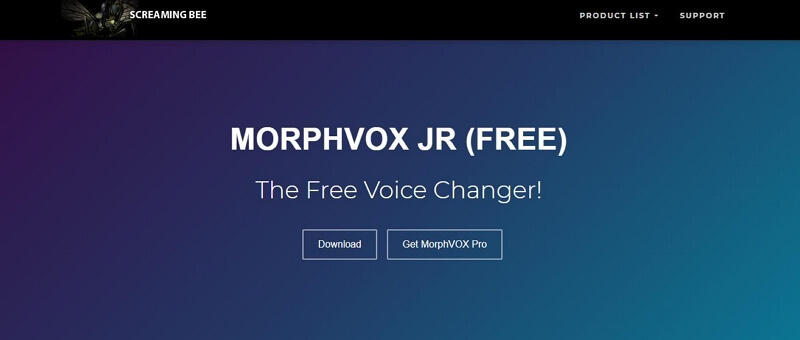 Features:
This software is completely free.

It modifies your voice and changes it in real time.

Has a huge collection of voice effects.

All the sound effects are of very high quality.
limitations:

Does not work with slow internet.
Adobe offers thousands of sound effects that are ready to be used. All the files on this software are uncompressed, which keeps their sound quality intact, and the library of Adobe has thousands of sound effects, including audience cheering sound effects.
The software is really easy to use, and it does not overburden or slow down your PC. You can then add these sound effects to your gaming videos or live streaming, which makes the lives of gamers a lot easier. If you are a beginner, Adobe is perfect for you.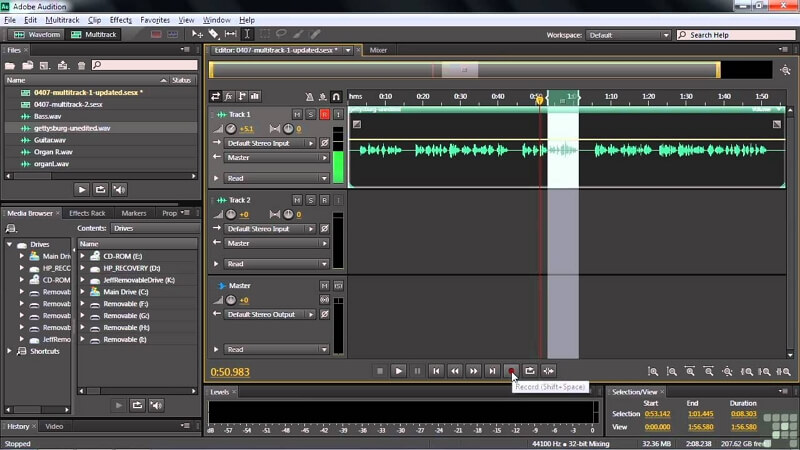 Features:
It is very easy to get your desired sound effects on Adobe.

Adobe features all royalty-free audio.

Has a library of thousands of sounds.

It is really easy and hassle-free to use.
limitations:

It can only be used for Windows.

It is not easy for beginner.
It is a real-time voice changer that lets you alter your voice while you are live streaming. Voxal is a very powerful software with a huge library of different sound effects. It also helps with modifying and editing different sound effects with distortion and pitch tools.
You can find all types of sound effects on this website, including the cheering effects of different types. It is compatible with literally all the apps, making it even more reliable. Also, Voxal does not take up a lot of space on your PC, making it the perfect choice for beginners and those who don't have heavy computers.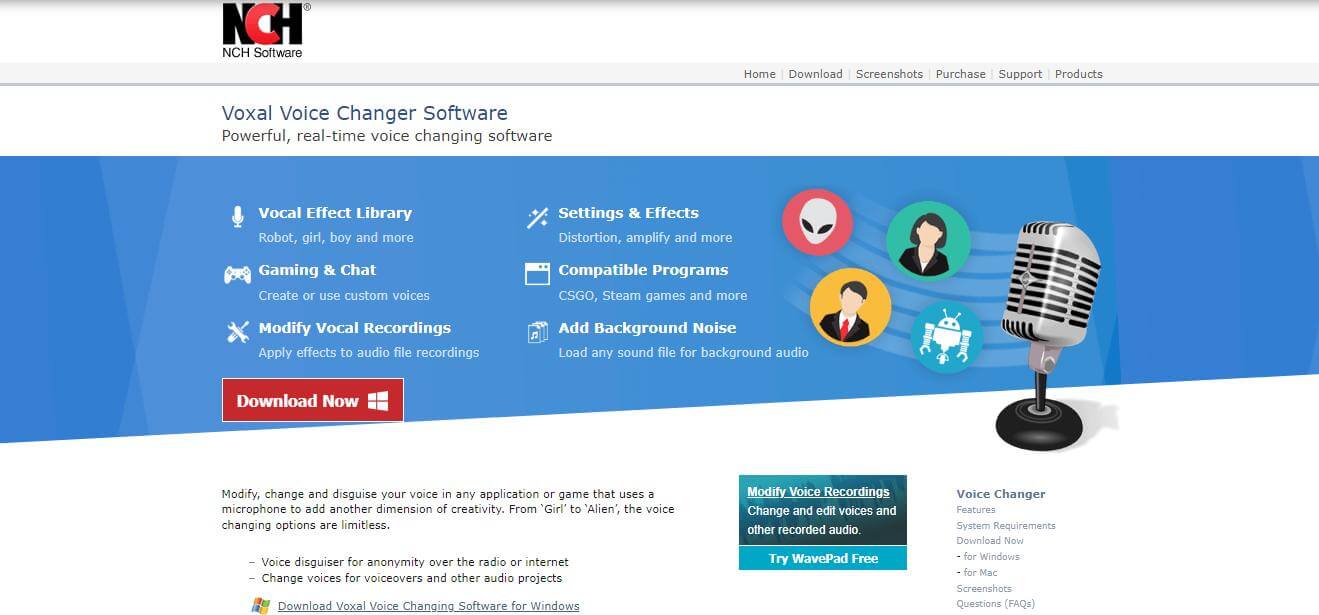 Features:
You can edit your sound effects on this software.

Helps with adding sounds to your live streaming in real time.

It is completely free to download this software.

Features a wide library of sound effects.
limitations:

The interface is not good.
Part 2: How to Apply Cheering Sound Effect?
If you still think that the quality of sound effects offered by these websites is not good enough, then you always have the option of downloading the files from reliable websites and then using them in your live stream. We are listing the 3 most reliable websites for downloading cheering sound effects, so you don't have to go through any hassle.
3 Websites Recommended for Cheering Sound Effect Download
It is a website that offers royalty-free music of very high quality. It features hundreds of sound effects, and you can also get people cheering sound effects from this website quite easily. You can download all sound effects without any registration or fee.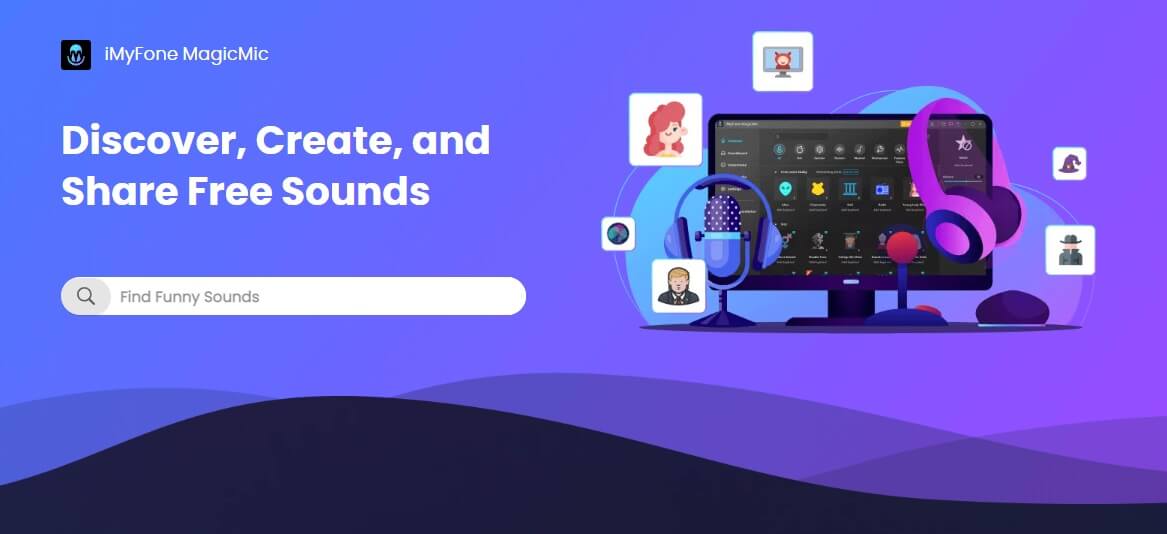 Features:
Has a library of hundreds of sound effects.

It is easy to find your desired sound on the website.

Downloading sounds is very convenient.
SoundBible has a library of thousands of sound effects, and the best thing about it is that you can access all the effects for free. Downloading sounds from this website is easy, too, as all you need to do is just click on your desired sound. It also contains cheering sound effects free.

Features:
Offers free sound effects.

Navigation is very easy.

All the sounds are of high quality.

Easy to use and easy to download.
This website offers all kinds of sound effects, including royalty-free ones, for your ease. Though you need to purchase the premium version of this site, it still is worth it because it offers thousands of high-quality sounds.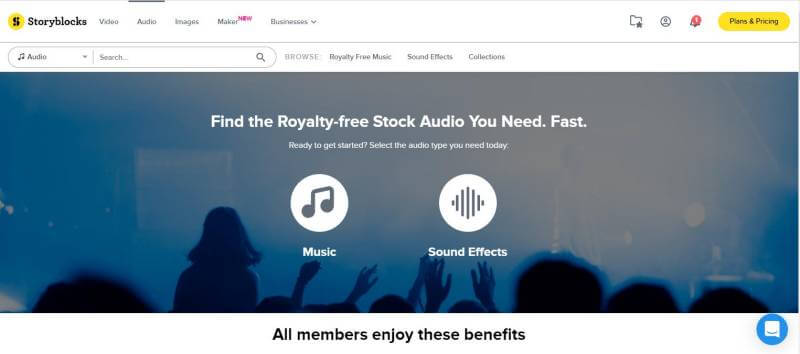 Features:
The website looks very advanced and modern.

Offers royalty-free music.

All the sound effects are professionally recorded.

The download format for sounds is either MP3 or WAV.
How to Apply Cheering Sound Effect?
Now that you have downloaded your sound effects from different websites, it is time to give you a sneak peek at how you can import these sound effects on MagicMic. Once it is imported, you can add the sound to your streaming directly from MagicMic.
1. Launch the MagicMic software
2. Click on the voice meme button on the left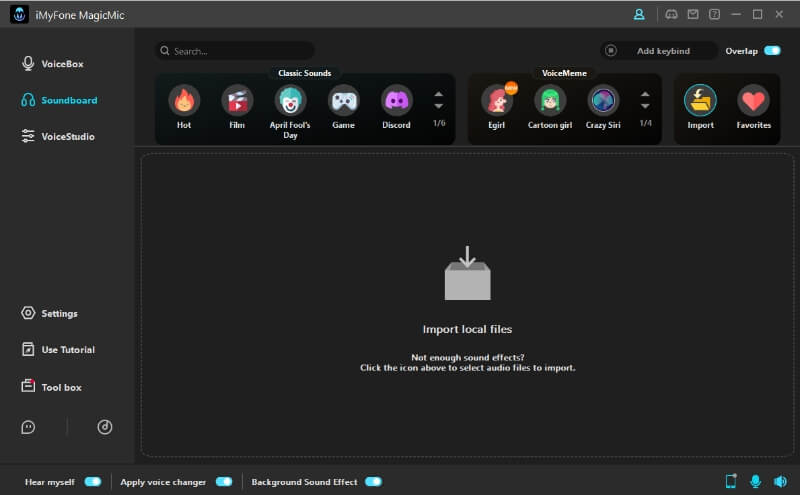 3. Now click on the import file option in center
4. Select the file that you want to import from your computer
Part 3: Faqs about Cheering Sound Effect
Q1: How many cheering sound effects are there?
A: There are quite a lot of cheering sound effects, including child cheering, audience cheering, girls cheering, and the large crowd cheering sound effect. You just need to figure out which one suits the situation you are in the game.
Q2: What is the point of adding cheering sound effects?
A: Cheering sound effects elevate the whole mood of your live streaming, and imagine that you have won a game and you use the crowd cheering sound in the background; how great that would be, right? So, cheering sounds make a big difference.
Q3: Do cheering effects sound fake?
A: No, if you have downloaded the cheering effects from a legitimate source, then they don't sound fake at all. If you are still not satisfied, you can always download it from somewhere else.
Q4: Can I use a cheering sound effect with MagicMic?
A: Yes, you can use cheering sound effects with MagicMic, and you can even import your desired effect with just a few easy steps.
Q5: Can I edit cheering sounds on MagicMic?
A: Yes, you can change the pitch, base, or distortion of the cheering sound on MagicMic with its new voice editing feature.
Conclusion
Cheering sound effects is a very big deal in the streaming world, which will surely make people as happy as in crowd cheering. And we hope that now you know all about how exactly to add it to your streaming. Even if you are downloading the sound from a website, just make sure it sounds natural and high quality.
Otherwise, it can affect your streaming too. We highly recommend you to use MagicMic software for adding different sound effects in your live streaming because it is the finest software out there.