Second life voice changer is one of the most used applications, and it is in use by millions of people. As the name shows, it is one of the best tools to manipulate voice. The application lets you record and import audio files with different effects. There are different free second life voice changing software, so it's important to choose one that is easy to use and offers multiple features. Voice changer for second life allows its users to improve the characters but applying special FX to the mic signal. In this blog, we are sharing the most popular and amazing voice changer in second life.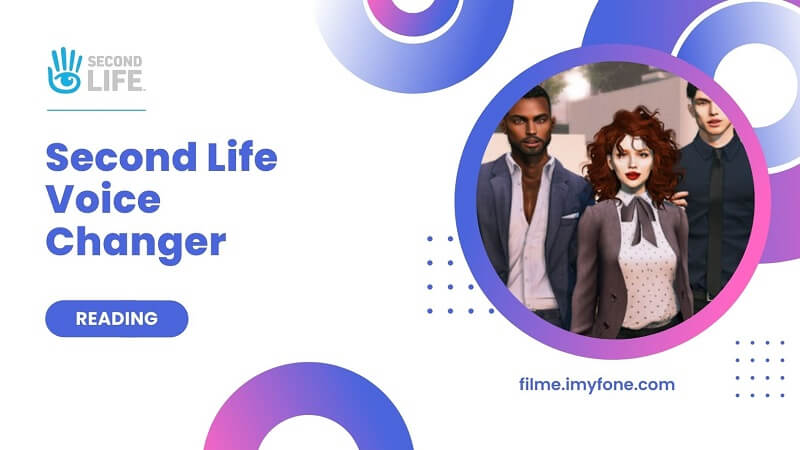 Best Voice Changer for Second Life - MagicMic:
iMyFone MagicMic is one of the best voice changer for second life, and it is a simple voice-changing tool that works phenomenally well. This tool is available in windows and compatible with live streaming such as Xsplit, Twitch Labs, and Twitch. Users can also use it for different game streaming like:PUBG,WOW,second life,Overwatch,CSGO,LOL,CF,Fortnite
Moreover, the voice magic tool is amazing with exclusive chat features for Skype, Zoom, and Discord. Basically, it's a real-time voice changer for apps, games, live streams, and chats. The software provides 24+ voice-changing tools to give customers a great experience. It is a free second life voice morphing software that works as a system-wide sound modification System.
Key Features:
Users can select any of the audio effects from innumerable and high-quality effects

You can optimize it for online game streaming

Quick keys are available to dispatch sound effects

It provides ultra-quiet background cancellation

The tool is compatible with all modern apps and games

You can get access to live voice effects demos
Pros:

User-friendly interface

Easy to use

Numerous voice effects
Steps to Change Voice Using MagicMic:
MagicMic is a voice changer compatible with second life, and you can use this tool to change your voice tone in simple steps. You can follow the below-mentioned guidelines to download and record voice on MagicMic.
Step 1: The first step is to download the app to your device. The best thing about this tool is it is compatible with window and provide 100% guaranteed work.
Step 2: To install the MagicMic, make sure that third-party apps enable as the installation source. For this purpose, you will be prompted to permit your browser to install APKs for the first attempt.
Step 3: After installing the app on your desktop, the next step is to open it. There you will find amazing audio effects tools, and you can choose any of them according to your choice.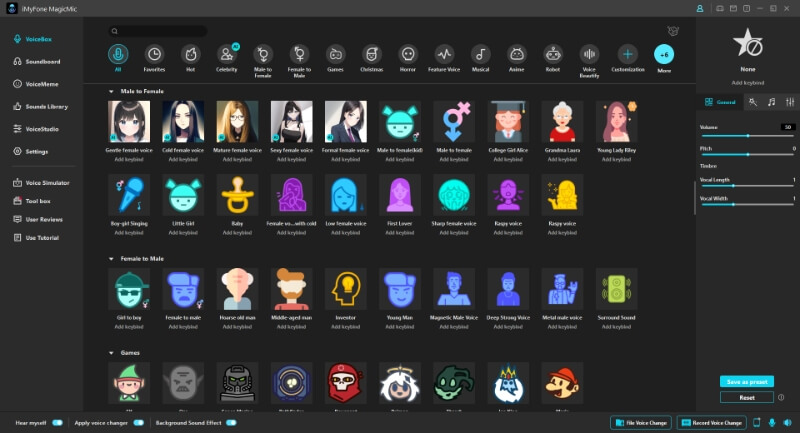 Step 4: Import your voice and choose a desired audio effect and apply it to the clip.
Step 5: Your voice will be changed with the help of second life voice morphing changer . You can enjoy a great experience with this creative app.
Also Read:
Voice Changer for Google Meet >>
Free Voice Changer for Second Life - AV Voice Changer:
AV voice changer is a second-life voice-changing software that allows users to do anything with their voice. You can record, cut, morph, and mix small audios to create an artistically beautiful piece of audio. By using this tool effectively, you can modify every peculiar feature about it. Moreover, with voice changer in second life, you can make your voice sound younger, feminine, older, or masculine based on your preference. It provides you a diversity of voice effects and voice preferences for a wide range of combinations that you can use and save as per your needs.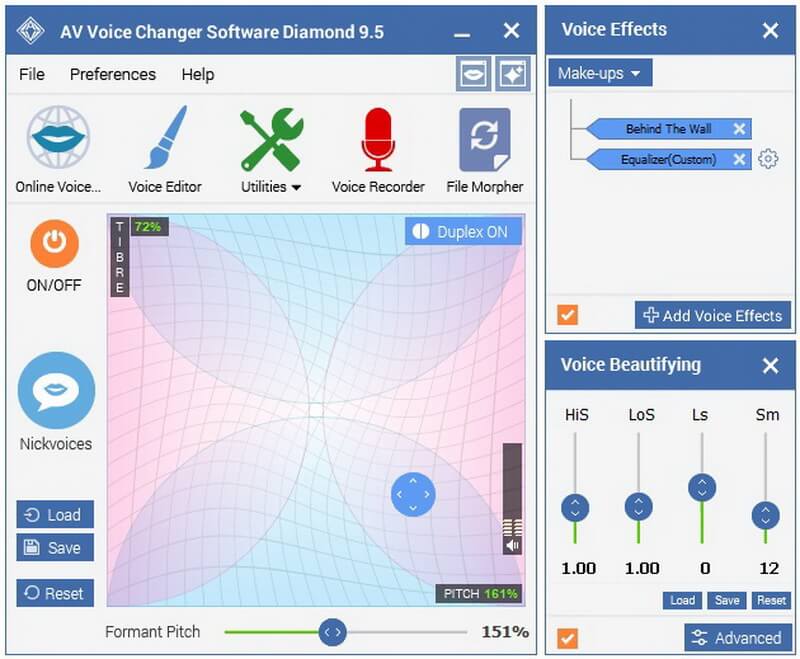 Features:
AV voice changer second life is a real-time tool that provides users a package of audio workstations for exceptional recordings. Here are some of the amazing features of this tool:
1. Voice Editor:
This voice changer for second life is a magical tool that does everything involving splitting, cutting, applying, and copying effects with essential detailed editing operations for your audios.
2. Voice Recorder:
When it comes to record audio, it enables users to record and preview the file in the same window without searching.
3. Voice Morpher:
The AV voice changer second life helps to process selected audio files and facilitate high-quality output by analyzing the characterized features of Pitch and Timbre.
4. Parody Mixer:
This voice changer compatible with second life is widely used to serve different types of imitating works. Users can add up to four target voices and mix them to create unique output results.
Pros:

Easy to use

Easy access to files

Compatible with system

Modern look
Cons:

Quality outputs are not guaranteed
Steps:
If the AV voice changer software is successfully installed on your computer, you can change your voice in these simple steps.
In the target voice pane, tap on the browser button to record audio. You will find a path of file with play and stop buttons.

You will be provided with a list of the parody name field, and you can type the name that you want to apply to your audio.

Click on the create button to add the voice effects that you want to add.

You can import the video after adding the voice effect.
The AV voice changer second life also offers the parody mixer, and you can merge different audios to create high-quality voice effects.
How to Use Voice Changer in Second Life:
The second life voice changer has a virtual audio driver that can work as a real audio driver. This tool is also compatible with game streaming. Moreover, users can process and capture audio for voice calls and voice communication. You can explore, socialize, and trade virtual services with voice changer diamond second life. Overwatch, PUBG, and Fortnite players can use a second life voice changer to generate audio samples for your videos. Here are some simple steps that will be helpful for you to learn how to use voice changer in second life.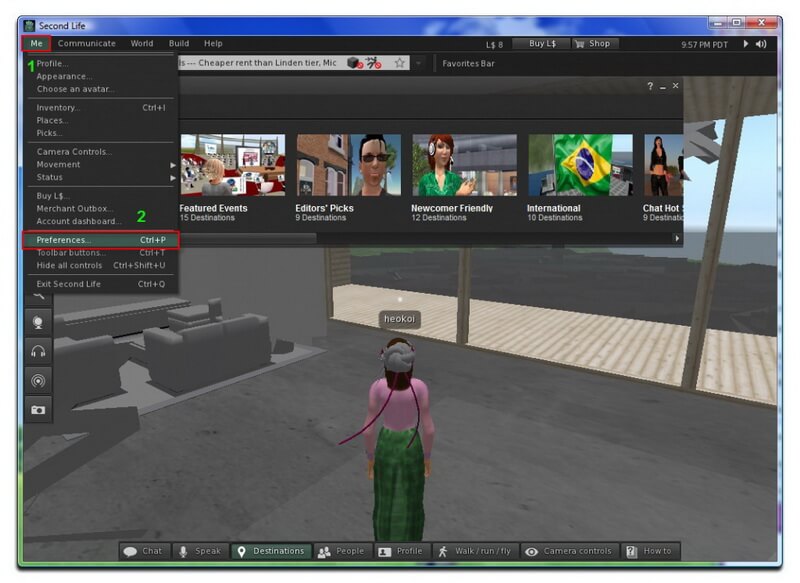 Steps:
Download and install second-life voice changer freewareon your device.

Change the audio setting for voice changing in second life.

Choose the morphing effects for your voice and make adjustments to get desirable output voice effects.

Start conversation tool for a voice changer for a second life.

You can apply the voice effect that you want to your video.
FAQs
1. What is the Most Realistic Voice Changer?
When you are about to select a voice changer in second life, make sure that it is compatible with the application that you are using on your device. You will find numerous voice changers online, but the realistic voice changer provides a user-friendly interface and easy-to-use tools. So always opt for such a voice-changing tool that is ideal to work in any kind of atmosphere. You can make use of Voicemod because it provides an exceptional interface to the users.
2. Does second Life have a Voice?
If you want to use the voice feature of the second life voice changer, you have to set up your headset or microphone. For this, you should follow some simple steps to connect input and output devices with your microphone or speakers. When the mic is working, you will see green bars in the input level. Users can toggle the microphone on and off by clicking the button to the right of the chat.
Final Words:
Different voice-changing tools are in use by online users to remain anonymous on popular streaming platforms like Twitch. The second life voice changer is also a mainstay of chat applications like Discord and Skype. However, these tools have also been a subject of much misuse. The iMyFone MagicMic is one of the best voice-changing tools in second life. These tools have immense advantages for their users as a symbol of incessant human progress. Therefore, if you are about to choose a voice-changing tool, you can use MagicMic.