If you are a gamer girl or want to prank someone, then this article is for you. We have listed the top 5 gamer girl soundboards to make games real and funny for you. But before we dive into it, let's first discover what actually a gamer girl and egirl soundboard is?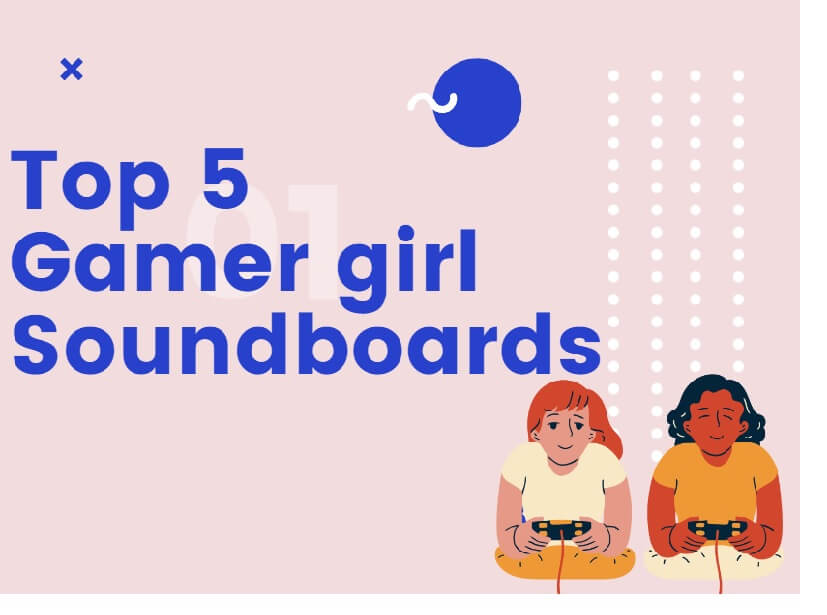 Part 1: What is Gamer girl and Gamegirl Soundboard?
Previously, there was only PC gaming focusing around the offline world. In the meanwhile, female gamers also entered the arena.Gamer girl terminology is generally associated with female video gaming lovers and online streamers. To get more enjoyable from the gaming journey,a natural gamergirl voice changer are created and widely used. Gamer girls use these soundboards to connect with their followers in a refined way. Even memes and parodies are direct uses of these egirl soundboards .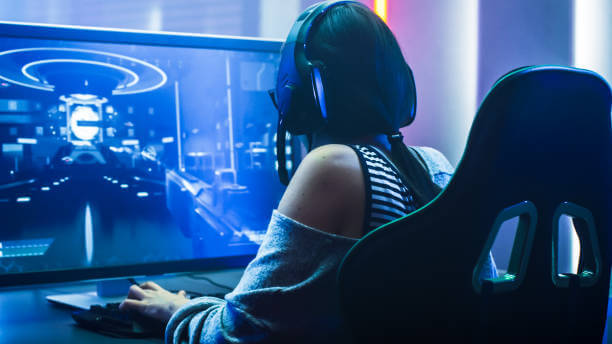 If you are ready to give girl voice soundboard a try, here's a list of the top five hand-picked soundboards. Let's get straight into them;
Part 2: Top 5 Gamergirl Soundboards
Magicmic is a premium quality software for window users which can fulfill all your voice changing needs. The exceptionally interactive interface facilitates one-tap operation for streamers and video gaming experts. Import your desired voices, and even add your own voice into the system. Magicmic will instantly convert your voice according to desired girl voice soundboard .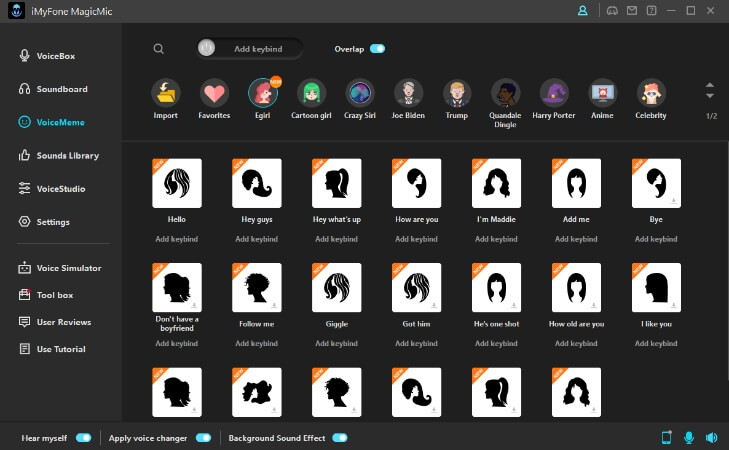 Mixing and creating real-time voices help gamer girls to efficiently stream and interact with their followers. Even those creating memes with parodied voices can amuse their fans instantly.
Features:
Simultaneous operation of performing voice change and applying sound effects make things easier for streamers and video gamers.

A lightweight application that works smoothly on every system without any lags.

Amazing functionality of voice board selection dice to arbitrarily pick sound effects.

More than 600+ voice changing effects like male to female voice for pranking friends or parodying gamer girl.

Smooth operation facilitates controlling multiple voices separately, including background voice, voice changer, and sound effects.

Build a customized voice gallery with your own voice change using multiple effects by applying voice filters in real-time.
You can import your own media files into the magicmic library. It's simple; let's do it together;
Steps to Import more Gamergirl Soundboards
Step 1: Download and Install the Application
Visit MagicMic's official website to instantly download the latest version of the software. Launch magicmic application on your window device.
Step 2: Open Meme Directory
Once opened, now select the 'voice meme' option on the left sidebar of the application window. A new wall will appear with an option to import local files.
Step 3: Import Local Files
Find and download your desired soundboard on your PC. Once downloaded, hit the 'import local files' button in the center of the software window. Now, select the required files from your computer directories and click 'Ok.''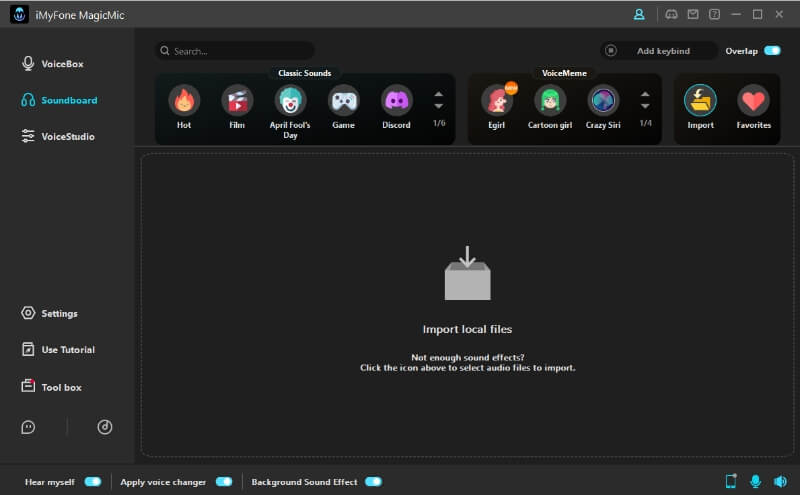 Step 4: Set up Input and Output Devices
Once done, set input and output devices as microphones and headphones, respectively. And then, just select the required voice effect.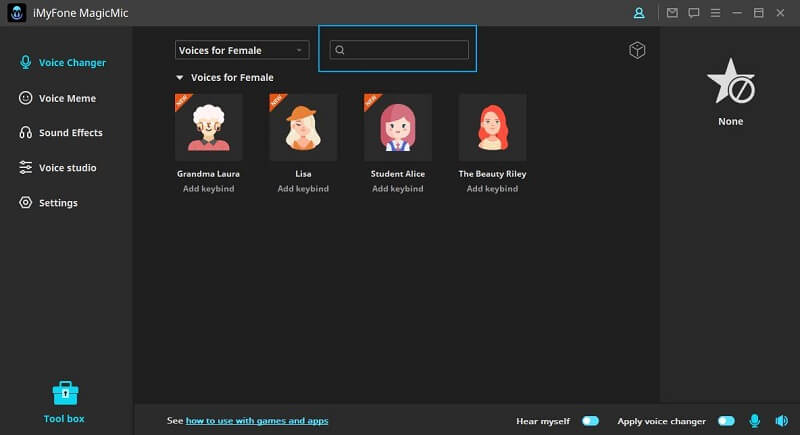 Bang! You have done it. Isn't it simple!
Voicemod is another top-drawer online gamergirl soundboard for gamers and streamers. It holds a unique collection of various occasional sound presets, including the holiday season, Halloween, and others such. Voicemod is famous for sound customization. In case you didn't find your desired sound effect, just build it by yourself with a few clicks.
Features:
Voicemod offers an easy configuration with multiple programs, including Fortnite, Grand Theft Auto, Counter-Strike Go, and others, such.

New sounds are added on a monthly basis.

Huge library of existing soundboards for your every need.

Multiple roleplaying options to add flair to your sessions.
Limitation:

You need to wait for a complete month to get new or requested sound effects while other applications like Magicmic offer weekly updates.
Soundpad is famously known for offering the best sound to microphone experience. Hockey functionality makes it among the top few software which can ease your Fullscreen gaming. If you're a gamergirl, then Soundpad can be a good option for your streaming and video gaming journey.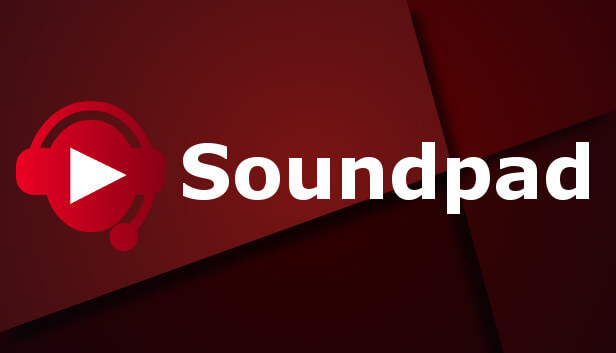 Features:
It's an extremely lightweight and easy-to-install software.

Soundpad offers voice normalization to mix multiple levels of sounds, so they can appear more refined.

Works with various gaming and streaming applications like TeamSpeak, Skype, Dota 2, PUBG, and others such.
Limitation:

The interface isn't much interactive; it seems like an old-school PC.

There's no clear information that either Soundpad holds any media library or not.
Podcast Soundboard can be your ultimate streaming and podcasting partner. It works on both major operating systems: Windows and Mac. Even Android and iPhone applications are available to mark it as your one-run partner for all-around working. Podcast Soundboard can meet all of your gaming soundboard needs as it's equipped with almost all the basic functionalities.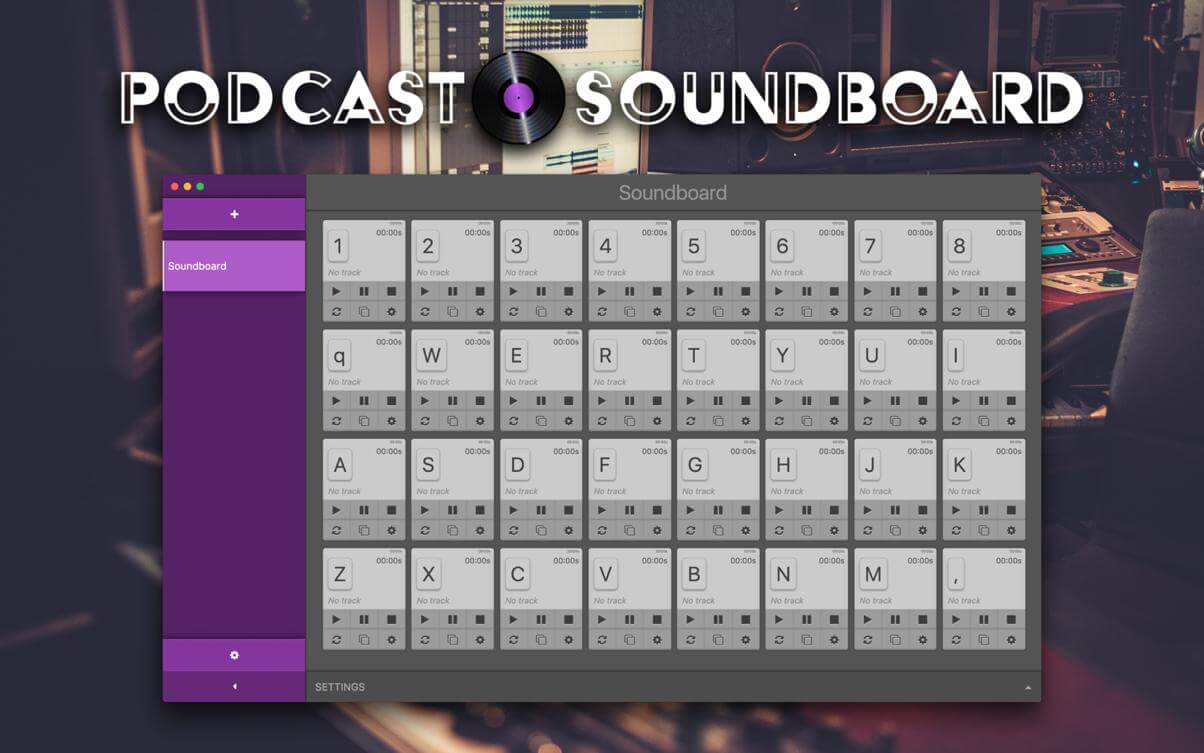 Features:
It offers MIDI support so you can attach MIDI keywords and trigger sounds with your desired keyboard style, including QWERTY, QWERTZ, and AZERTY.

Offers lifetime updates with every purchase.

Works with almost all major sound formats including but not limited to MP3, OGG, WAV, M4A, and WEBM.
Limitation:

There's no free version, so you need to pay before giving it a trial shot.

There's no info about the default sound effect library, neither does it hold any voice changer. So, parodying the gamer girl won't be possible for male streamers, gamers, and roasters.
Resanance is another top-notch free soundboard software. It's super-interactive and readily available for window users. Now streaming on Discord, TeamSpeak, Zoom, Meet, Twitch, and plenty of others such software is effortless with Resanance.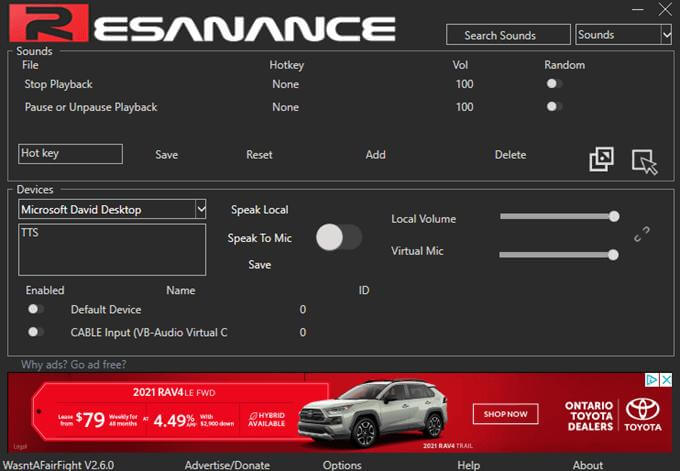 Features:
It's completely free software— no info how long it will be free.

You can play to multiple devices at the same time.

It operates in almost all major gaming and programing platforms which allow microphone useability.
Limitation:

There's no audio editing or trimming functionality build-in in the software. So, for any such operation, you need a different application.

Unlike MagicMic and Voicemod, there're no proper guides to use it on different platforms. So, you need to test things yourself.
Part 3: FAQs about Gamergirl Soundboards
How to get more gamergirl soundboards?
There are tons of websites that offer free and paid gamer girl soundboards. If you want to have premium quality gamergirl soundboards without spending a dime, then you must look for Peal, Voicy, and 101 Soundboard websites.
Do all gamergirl Soundboard Software can play multiple sounds at the same time?
MagicMic, Voicemod, and Podcast Soundboards all can play multiple sounds simultaneously.
Does MagicMic have built-in Sound Effects?
Yes, MagicMic is loaded with more than 200 real-voicing sound effects, and more are added on a weekly basis. Even users can request the desired sound effect or can add external sound effects to their personal library.
What sound formats are usually supported in Gaming Soundboards?
Almost all common audio formats are supported by gaming girl soundboards such as M4A, MP3, WEBM, FLAC, and WAV.
The Bottom Line
Soundboards can add fun to your streaming experience. There are plenty of gamergirl soundboard software in the market, but iMyFone MagicMic clearly stands out of the crowd. Because it offers numerous useful and to-the-point features while ensuring a unique and interactive interface. All of that at the lowest price in the industry.
Before that, just download the trial version and test it yourself without spending even a single dime. Isn't it amazing?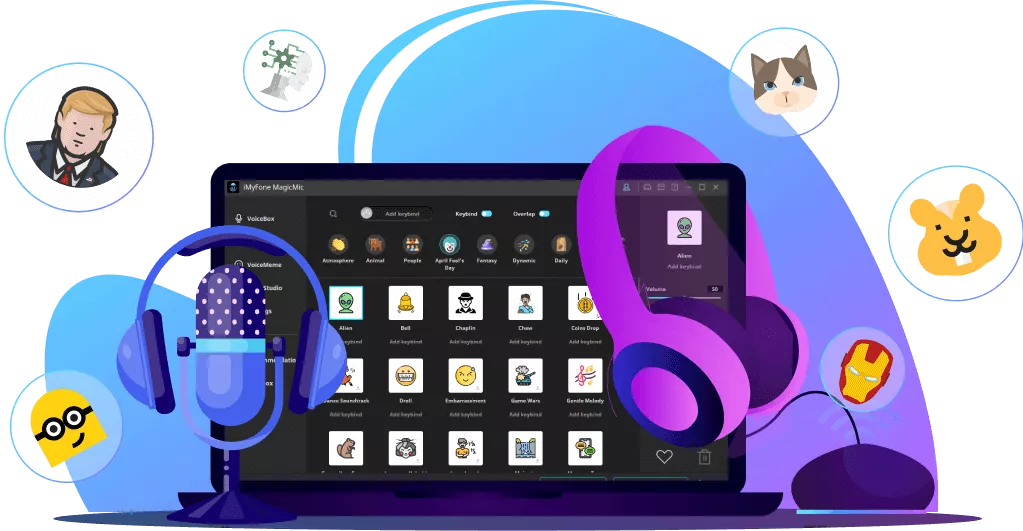 125+ Voice effects for one-click voice changing in real-time.
Huge library with 400+ Voice Effects and 150+ Voice Memes.
Sound emulator in games, live, chatting, online classes, and more.
Voice recording and audio voice changing is supported.
Voice studio lets you create any voice you like.