Pennywise, also known as IT, is the secondary antagonist in the Stephen King multiverse. Pennywise is an evil ancient creature that loves to prey mostly on children by using various powers which include shapeshifting and he shows up as Pennywise the dancing cloud in the show eventually.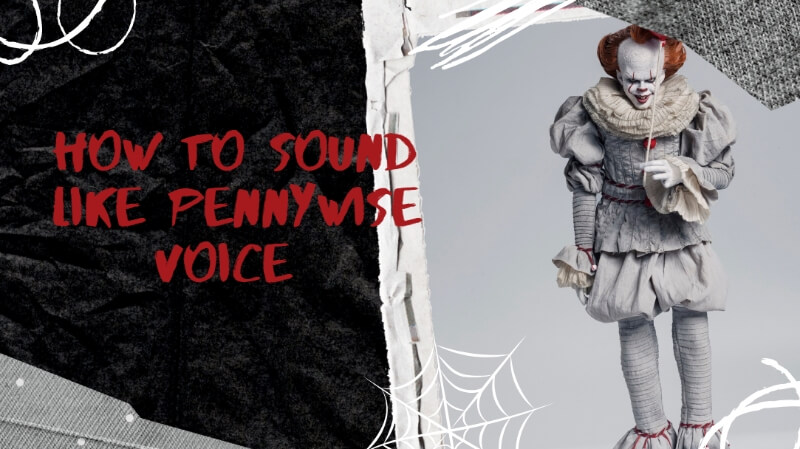 Halloween season is approaching and this means everyone is looking for the best costume. MagicMic is offering all the Pennywise fans a chance to change their voices to be like that of Pennywise using Pennywise voice changer.
Part 1: Pennywise: Origin and Voice Actor of Penneywise
Pennywise originated from a void that is undiscovered outside the universe. The creation of Pennywise is believed to be from the creation of a creator that is omnipotent and is called the 'Other'.
This entity plays a part in the destruction of Pennywise in the end. Yet another origin theory of Pennywise is that they are part of a bigger group of demons from an unknown dimension.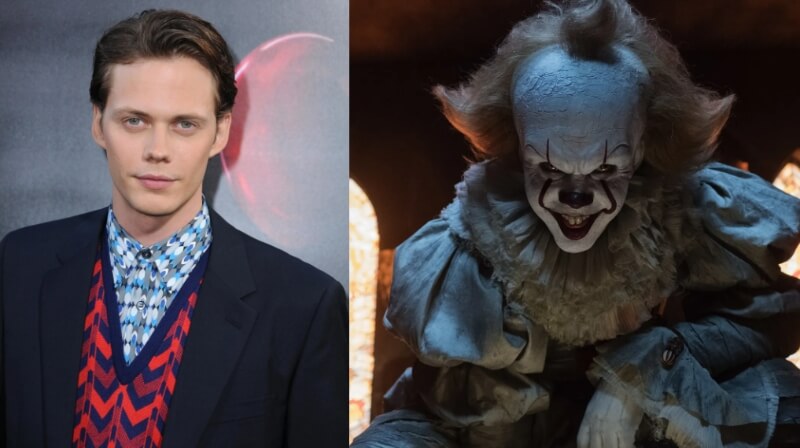 In the television adaptation in 1990, the character was played by Tim Curry while in 1998, it was played by Lilliput, and finally, in 2017, the Pennywise actor was Bill Skarsgard.
Video Guide About Pennywise Voice Changer
Part 2: How to Get Penneywise Voice with Penneywise Voice Changer
MagicMic Voice Changer
The most reliable way of getting your voice to sound like Pennywise voice is by using the MagicMic voice changer. It is the most reliable voice changer and serves millions of people from all over the world. MagicMic supports both Windows and Mac operating systems.
For Windows, the operating systems are Windows 7, Windows 8.1, Windows 1o as well as Windows 11. For Mac , the supported operating systems are macOS v12.1, macOS v11.6, macOS v10.15, macOS v10.14, macOS v10.13, macOS v10.12, OS X10.11, and OS X 10.10. In addition to this, it also supports android systems starting from Android 7.0 and IOS systems starting from Ios 12.0.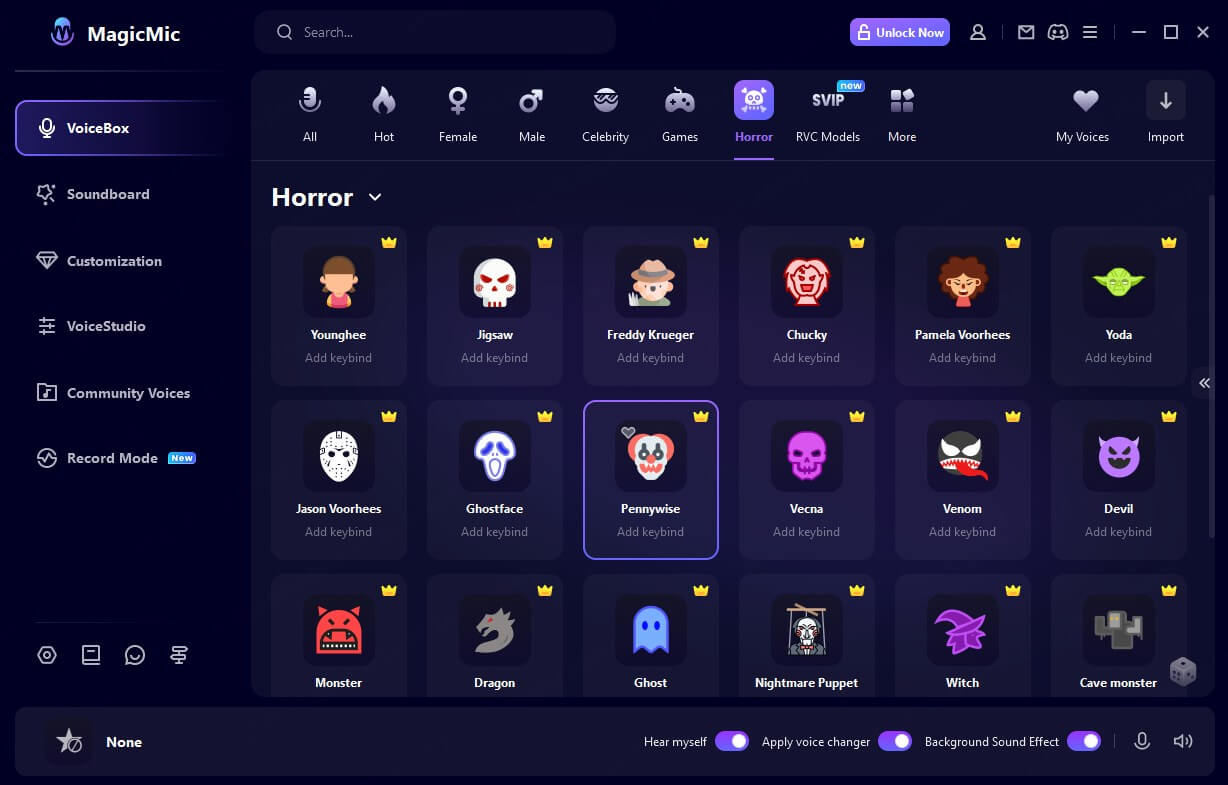 Some similar voices to Pennywise found on MagicMic are CS t voice and monster voice.
Operate system: Windows, Mac, Android and iOS
Features:
MagicMic is a real-time voice changer. You can change your voice in real-time so that your words are heard with your desired voice effect.

MagicMic can be used as a voice recorder. You do not need to download other applications or software beforehand to serve as the voice recorder.

MagicMic has more than 200 voice effects that are continuously getting updated and therefore give you endless effects to choose from.

MagicMic allows you to export your audio as either MP3 or WAV with much ease.
User review:4.7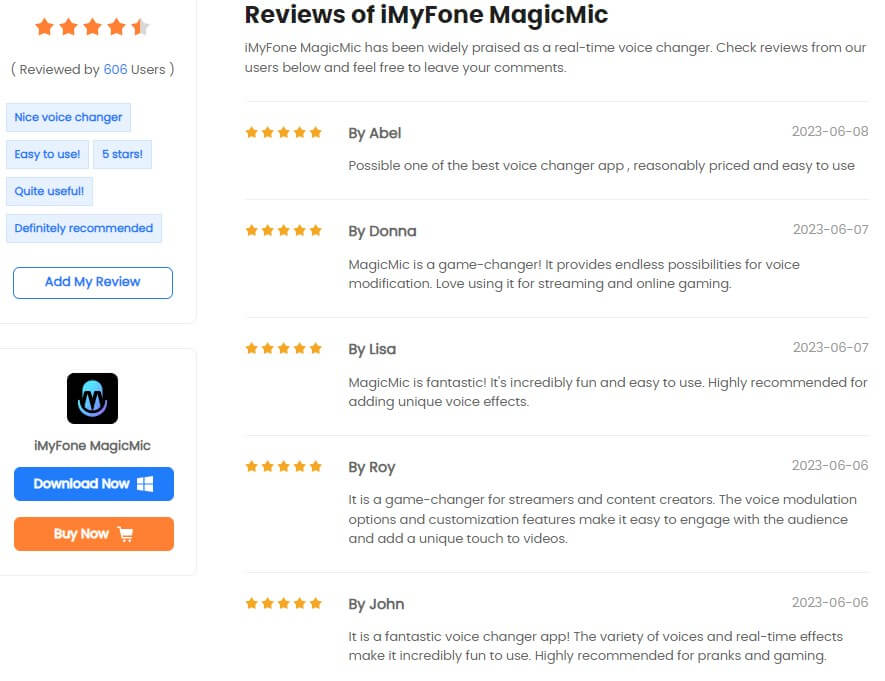 Part 3: How to Change Voice to Vecna on Windows/Mac
Step 1:
Install iMyFone MagicMic and then launch it.
Step 2:
Select your desired input and output device. Once it is launched, you will need to choose the input and output devices that you will use with the voice changer.
For your output device, select your headphones and have your input device as your microphone. Once you have these selections, a pop-up will inform you that you have completed the setting process.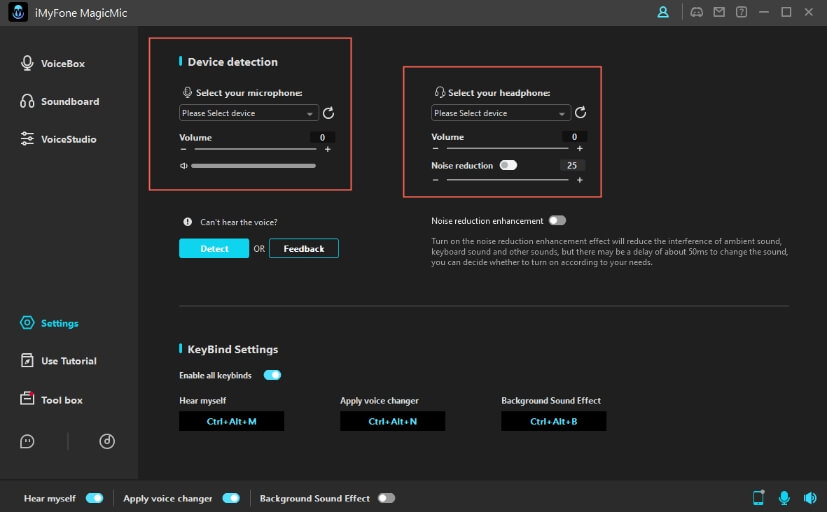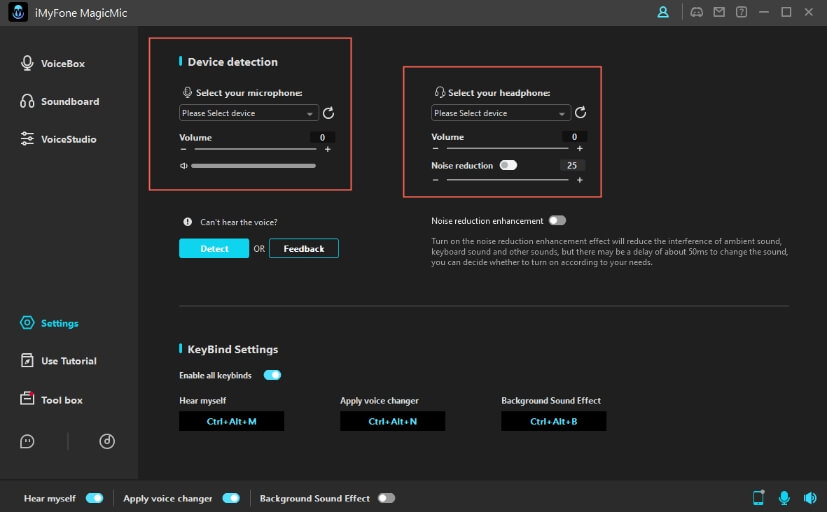 Step 3:
Tap on the ''Voicebox'' option and select the voice filter you'd like to use in real-time. Since you're looking for the female-to-male filter, please select it from the MagicMic interface.
Step 4:
Launch the online program where you'd like to use female-to-male voice filters. After starting the program, you'll need to choose Voice Changer Virtual Audio Device on Windows,while you need to choose BlackHole 2C on Mac after visiting the input option.

Conclusion:
You too can take your Pennywise costume to the next level by using iMyFone MagicMic to change your voice. This is a sure way to have heads turning your way and have a good laugh. Sign up for MagicMic today.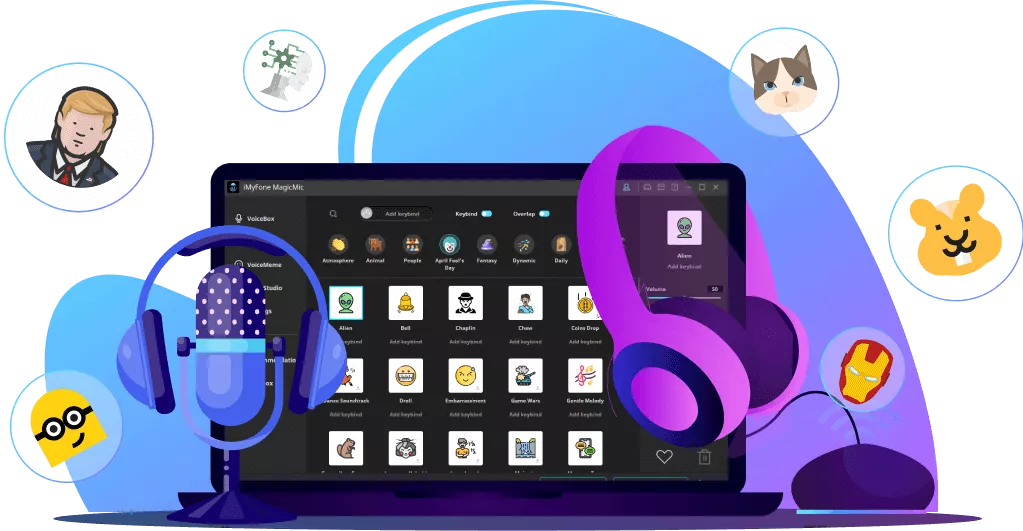 100+ Voice effects for one click voice changing in real-time.
Huge library with 300+ Voice Effects and 150+ Voice Memes.
Sound emulator in games,live,chatting,online class and more.
Voice record and audio voice changing are supported.
Voice studio lets you create any voice you like.