Have you ever wished you could sound as powerful and captivating as the legendary Aquaman himself, Jason Momoa? Well, your wish is about to come true! Thanks to the Jason Momoa Voice Changer, you can now channel your inner Aquaman and transform your voice with ease.
In this article, we'll take you on a journey through the exciting world of the Jason Momoa AI voice. Discover how you can get it for free, and explore the man behind the iconic voice.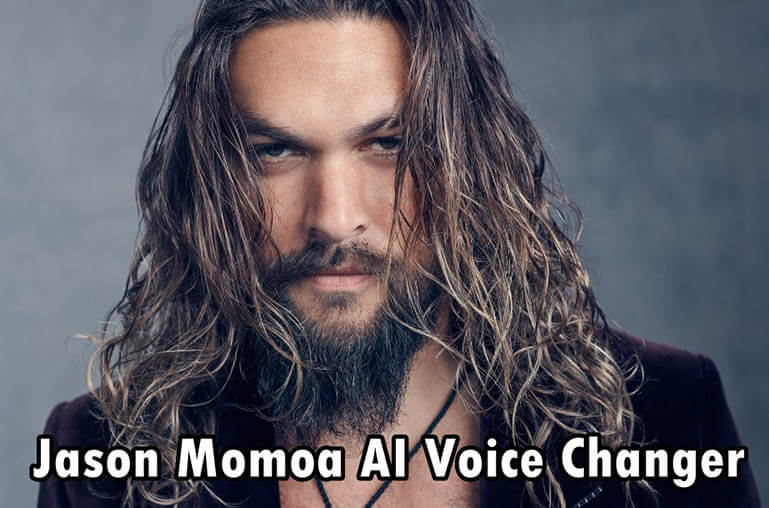 Part 1: Who is Jason Momoa?
Jason Momoa, born on August 1, 1979, in Honolulu, Hawaii, is a versatile American actor. He gained prominence with roles like Khal Drogo in "Game of Thrones" (2011–2012), Ronon Dex in "Stargate Atlantis" (2005–2009), and Jason Ioane in "Baywatch: Hawaii" (1999–2001).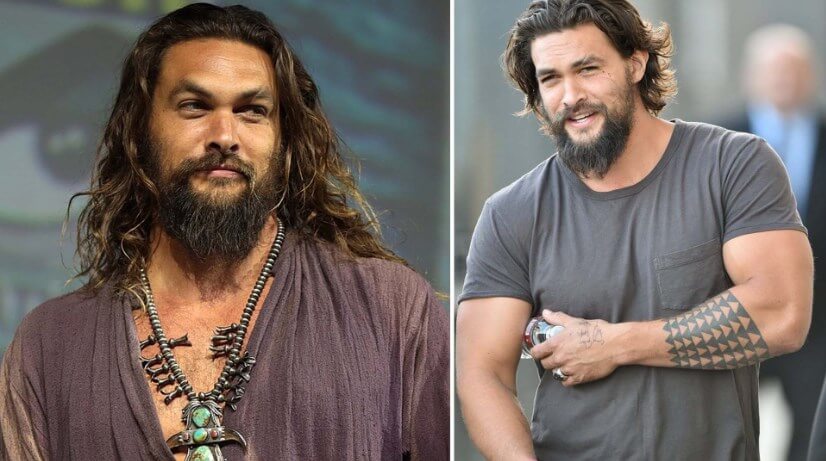 Momoa's career continued to soar with lead roles in "Frontier" (2016–2018) and "See" (2019–2022). He became iconic as Aquaman in the DC Extended Universe, starring in the solo feature "Aquaman" (2018). His dynamic acting extends to films like "Dune" (2021) and "Fast X" (2023), solidifying his status in the entertainment industry.
Part 2: Free Get Jason Momoa AI Voice for Text to Speech and Voice Change
1. MagicMic - Jason Momoa Voice Changer
Experience the groundbreaking MagicMic voice changer with real-time Jason Momoa AI voice. Access 250+ AI voices, 600+ soundboards, and 200+ voice memes to effortlessly transform your voice across platforms. Ideal for gamers and YouTubers, MagicMic elevates online interactions and streaming, adding a unique twist to your content. Whether you're engaging in gaming banter or YouTube videos, MagicMic enhances your creative prowess with ease.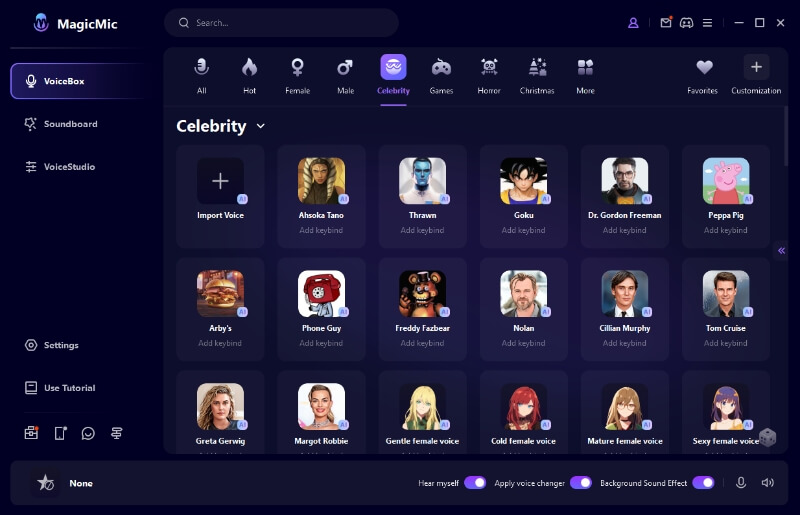 Key Features:
Create personalized voices in real-time, excluding Jason Momoa AI.

Easily switch between voices during conversations, streams, and gaming with 225+ AI voice filters.

Enhance content creation and streaming with 600+ voice effects and 200+ voice memes.

Capture and refine audio files effortlessly for optimal quality.

Customize your voice by adjusting various parameters to stand out.

Seamlessly integrate with popular platforms like Discord, Fortnite, Valorant, Zoom, Twitch, and more.
Free Get Jason Momoa AI Voice in MagicMic:
Step 1: Download and Launch this Application
Step 2: Configure Input and Program Settings
Set your primary microphone as the input device. Turn on "Apply Voice Changer" for real-time voice modification. Activate "Hear myself" for seamless interaction with your altered voice.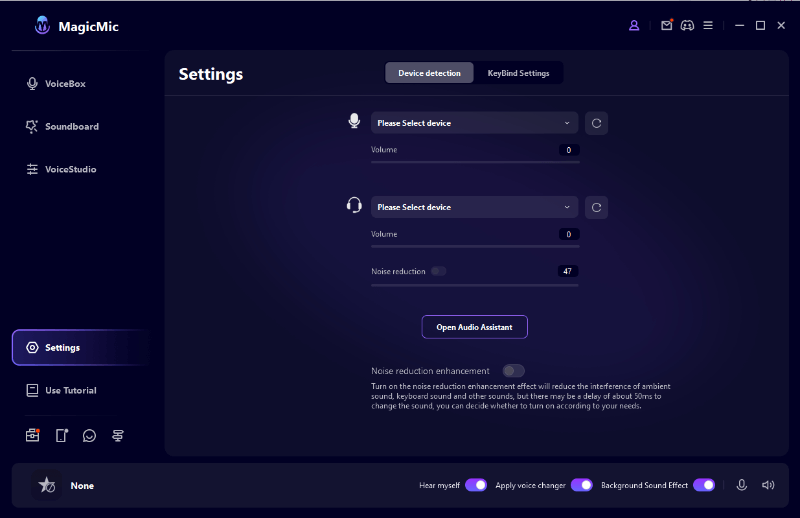 Step 3: Choose the MagicMic Virtual Audio Device
Within your application, opt for the Voice Changer Virtual Audio Device as your input.
Step 4: Choose Jason Momoa Voice and Sound Effects
Pick Jason Momoa or other preferred voices. Set up keybinds for effortless shifts between effects.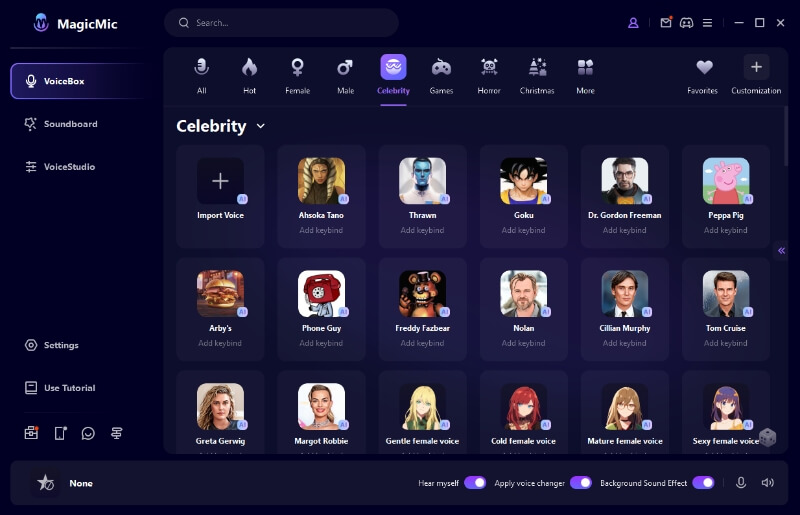 2. VoxBox - Jason Momoa AI Voice Generator
VoxBox is a robust Jason Momoa AI voice generator, known for its exceptional ability to recreate the unique Youtuber voice, particularly that of Jason Momoa. It serves as an excellent choice for text-to-speech conversions and video dubbing, taking your content creation to the next level.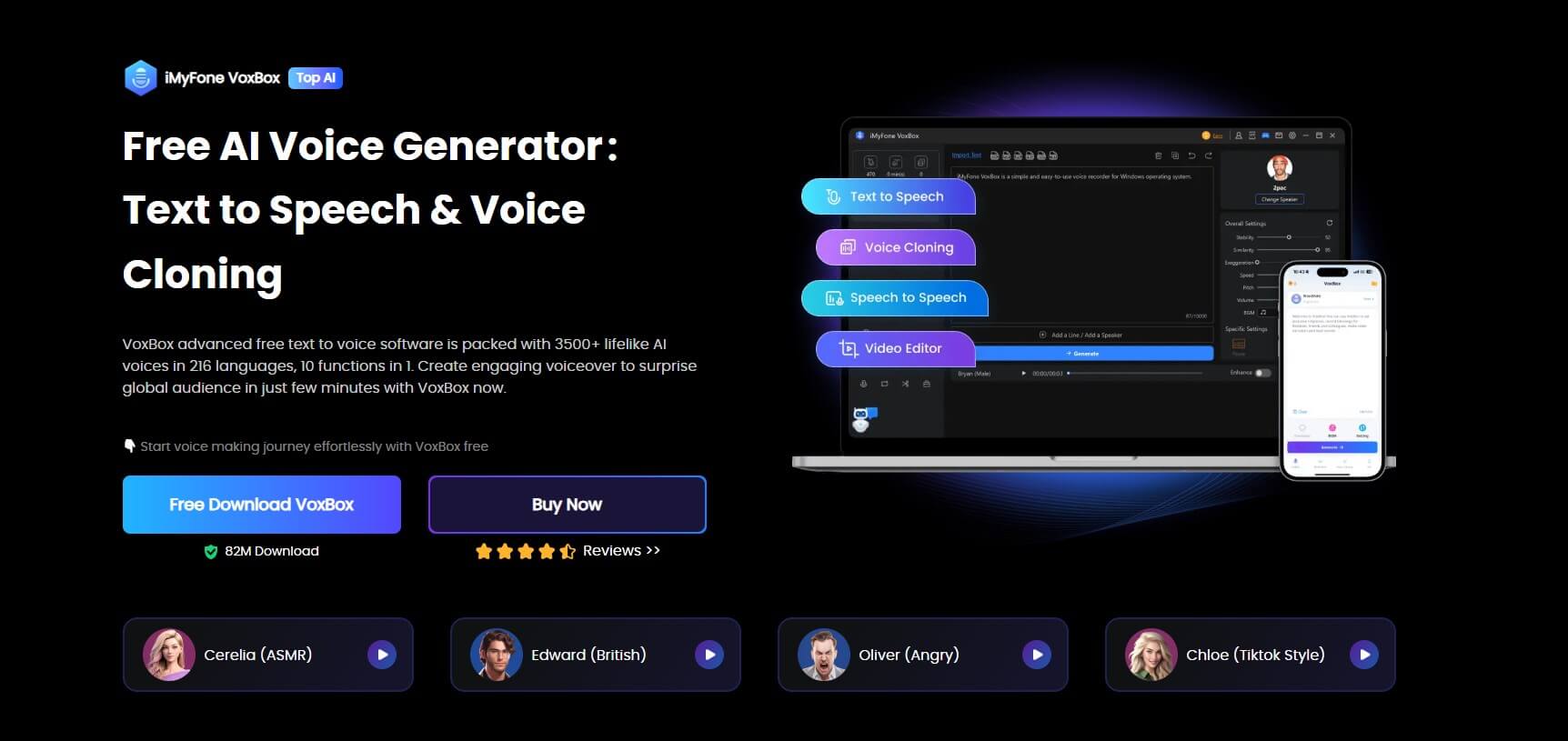 VoxBox offers voice cloning too. Just upload an audio file and click "generate" to replicate various voices, even fictional characters or celebrities. A versatile tool for voice emulation.
Key Features:
2000 Free Character Counts: Unlock extensive text-to-speech capabilities with the Jason Momo AI voice.

High-Quality Voice Cloning: Replicate voices with exceptional fidelity.

Versatile Applications: Ideal for audiobooks, podcasts, content creation, and gaming.

Extensive Voice Choices: Choose from over 3200 voices in 77+ languages.

All-in-One Solution: Covering text-to-speech, speech-to-text, recording, editing, and audio conversion.

Flexible Exports: Save your voiceovers in popular formats such as MP3, WAV, and Ogg.
Part 3: What are some of Jason Momoa's most famous movies?
Jason Momoa is well-known for his roles in several popular films, including "Aquaman" (2018), "Game of Thrones" (2011-2012), "Dune" (2021), and "Justice League" (2017). These movies have contributed significantly to his fame in the entertainment industry.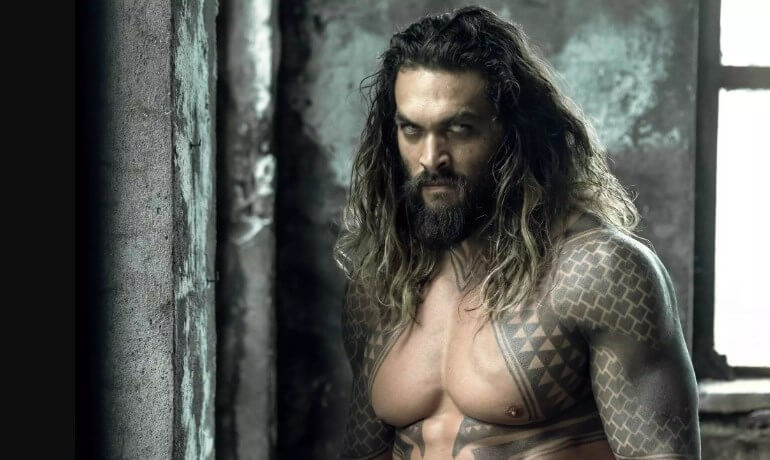 Part 4: FAQs About Jason Momoa AI Voice
1. What is Jason Momoa AI Voice?
Jason Momoa AI Voice is a voice generation technology that allows users to replicate and use a voice similar to that of the actor Jason Momoa.
2. Who is Jason Momoa's wife?
Jason Momoa's wife is Lisa Bonet. They got married in 2017.
3. What role did Jason Momoa play in "Baywatch"?
Jason Momoa played the role of Jason Ioane in the syndicated action drama series "Baywatch: Hawaii" from 1999 to 2001.
4. What is Jason Momoa's famous haircut?
Jason Momoa is often recognized for his long hair, which he has sported in various styles over the years.
5. How tall is Jason Momoa?
Jason Momoa is approximately 6 feet 4 inches (193 cm) tall.
Conclusion
The Jason Momoa Voice Changer is your ticket to harnessing the power of Aquaman's voice. Whether you're a die-hard fan of Jason Momoa or just looking to add a unique twist to your voice, this tool lets you immerse yourself in the world of iconic characters. So, why wait? Dive into epic adventures, and let Jason Momoa's voice be your guide. It's time to channel your inner Aquaman and make waves with your voice!Don't wait, try it now!(use MagicMic)