Discover the fascinating world of BTS and immerse yourself in the captivating voice of V with the revolutionary V Voice Changer. This AI-powered technology allows you to transform your own voice into the enchanting sound of V, bringing you closer to the magic of BTS.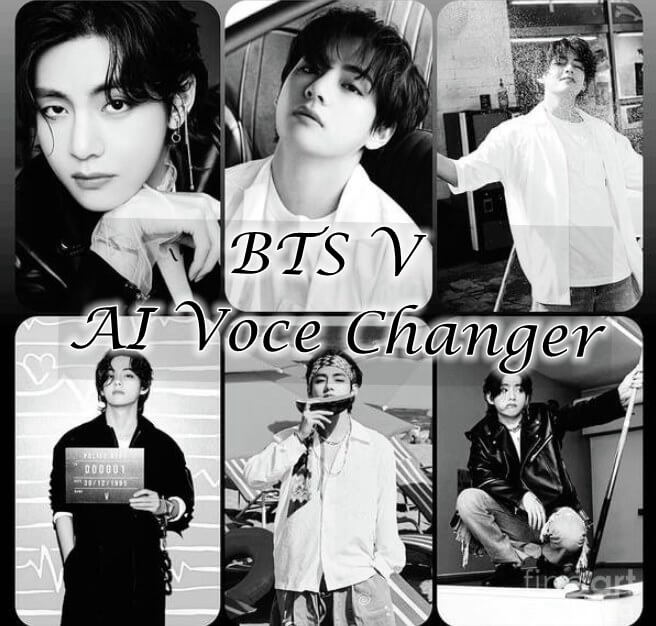 Part 1: Who is V BTS?
Kim Tae-hyung, known as V, is a South Korean singer and member of the popular boy band BTS. He has released solo tracks such as "Stigma," "Singularity," and "Inner Child," all of which achieved success on the Gaon Digital Chart. V made his acting debut in the drama series "Hwarang: The Poet Warrior Youth" and released his self-composed song "Scenery" in 2019.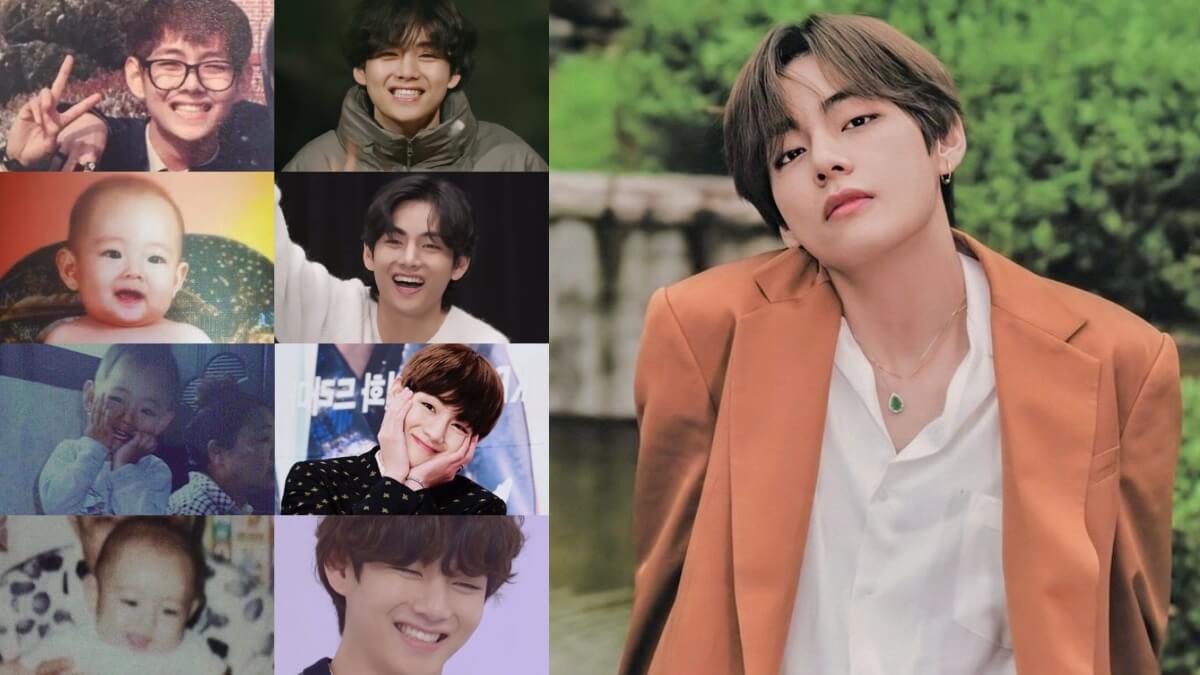 He also contributed to the soundtrack of "Itaewon Class" with the song "Sweet Night," which reached number two on Billboard's US Digital Songs chart. V has continued to release music and collaborated with other artists. He has pursued his education, graduating from Korean Arts High School and currently studying at Hanyang Cyber University.
Part 2: Get V BTS AI Voice Changer For Prank Now!
Unlock the limitless power of BTS V's voice with MagicMic. Transform your own voice into the mesmerizing V BTS voice using the BTS V Voice Changer.
With this exceptional tool, you can create personalized V BTS voices for voice-overs, videos, TikTok content, and live conversations. Experience the real-time magic of the MagicMic BTS V AI voice changer to achieve the authentic V ai voice.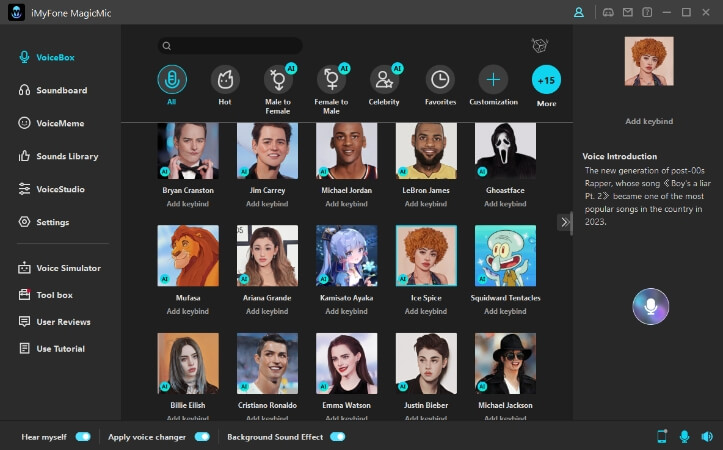 Key features of MagicMic BTS V AI voice changer
Choose from over 225 captivating voice filters, including popular artists like Blackpink Lisa, Taylor Swift, Katy Perry, and Britney Spears, for instant voice transformations and fun pranks.

Experience the newly added AI voice cloning function that accurately replicates the V AI voice.

Record or upload audio files to apply effects and enhance your voice.

Enjoy the user-friendly sound customization keyboard for effortless customization.

Easily sync the voice-changing application with popular online games and chat apps like Zoom and Discord.

Mimic celebrities such as Joe Biden, Donald Trump, Taylor Swift, and Ariana Grande.

Compatible with Windows and Mac operating systems.

Use the BTS V effect in real-time across various applications and platforms, including voice chat, streaming, and video editing tools.
How to get V BTS AI Voice by using MagicMic Voice Changer?
Step 1: Download and Launch
To get started, download and install the MagicMic software on your device. Once installed, open the application and log in using your email credentials.
Step 2: Configure Input and Program Settings
Customize the program settings by choosing your primary microphone as the input device. Make sure to enable the "Apply Voice Changer" and "Hear myself" options located at the bottom of the interface.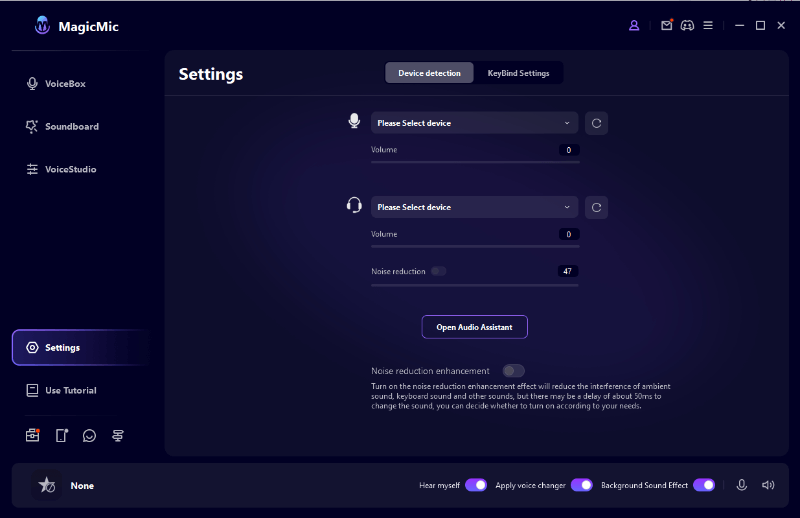 Step 3: Select the MagicMic Virtual Audio Device
Select "Microphone (Voice Changer Virtual Audio Device)" as the input device in the desired application where you wish to modify your voice. This ensures effective capturing and transmission of your altered voice.
Step 4: Choose Voice and Sound Effects
Explore the wide range of voice effects available in MagicMic. Find the V voice effect or other effects that match your preferences and assign them to keybinds if desired.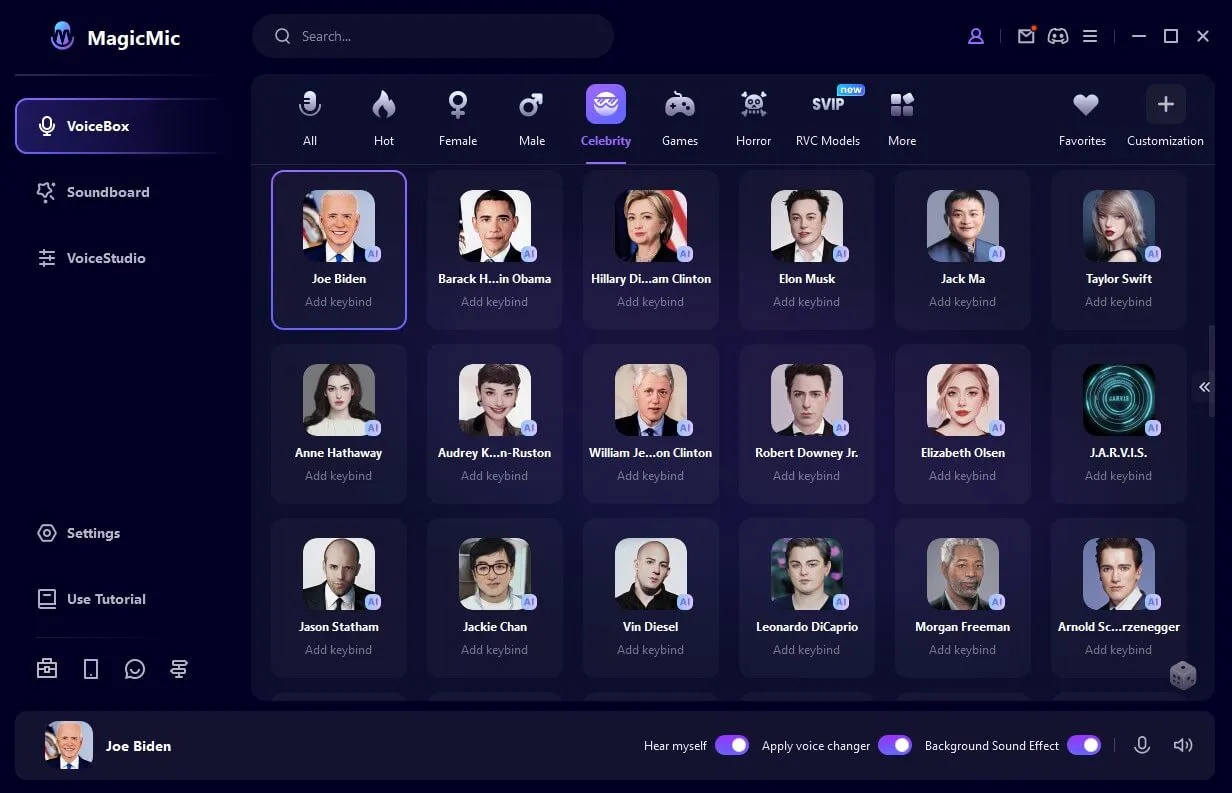 Video Guide Below About MagicMic V BTS AI Voice Changer:
Also Read:
Lisa BlackPink Voice Changer>>
Part 3: Get V BTS AI Voice Changer For Prank Now!
1. What is BTS V AI Voice Changer and how does it work?
Unlock your creative potential with MagicMic, the ultimate real-time AI voice changer tailored for BTS fans, YouTube creators, and vloggers.
With its user-friendly interface and extensive effects library, MagicMic empowers you to effortlessly craft captivating voiceovers, making it an indispensable tool for your creative journey.
2. Is it possible to use the V Voice Changer during phone calls or video chats?
Absolutely! With MagicMic, you can seamlessly use the voice changer during phone calls or video chats. Simply integrate it with compatible software applications such as Skype, Discord, or Zoom for real-time voice transformation in your conversations.
3. How old is v bts?
V BTS is 27 years old, born on December 30, 1995.
4. Blackpink's Jennie and BTS' V's Agencies Comment on Dating Rumors
Despite recent footage showing Blackpink's Jennie and BTS' V holding hands during a walk in Paris, their respective entertainment agencies, YG Entertainment and HYBE, have refrained from confirming or denying their romantic relationship. This echoes their previous response when photos of the duo driving on Jeju island surfaced last May. French journalist Amar Taoualit also verified that the couple in the video was indeed Jennie and V.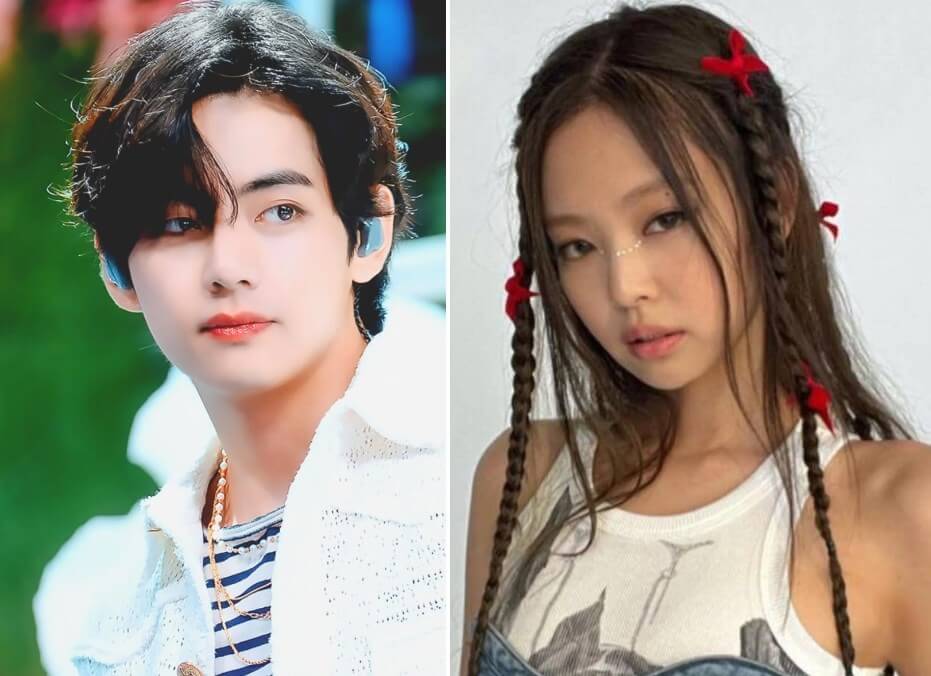 Final words
In conclusion, the BTS V AI voice generator & voice changer offers an innovative AI technology for creating a personalized and realistic BTS V AI voice. With MagicMic, devoted fans can enjoy the ultimate BTS V AI Voice Changer, perfect for pranks during gaming, streaming, or phone calls. Add a unique touch to your digital content with this exceptional tool.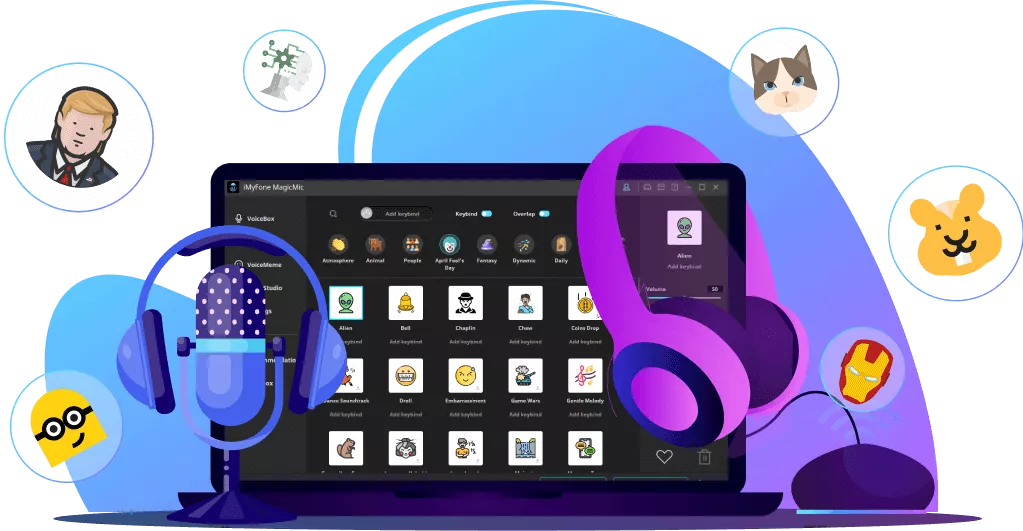 225+ Voice effects for one-click voice changing in real-time.
Huge library with 600+ Voice Effects and 200+ Voice Memes.
Sound emulator in games, live, chatting, online classes, and more.
Voice recording and audio voice changing is supported.
Voice studio lets you create any voice you like.