In the world of online content creation, DanTDM is a household name, known for his captivating YouTube videos and engaging personality. One unique aspect of his content is his distinctive voice, and you may have wondered how to replicate it.
Well, you're in luck! In this article, we'll introduce you to the DanTDM YouTuber Voice Changer, a tool that allows you to transform your voice into the style of this renowned YouTuber. We'll explore who DanTDM is, how this voice changer works, and much more.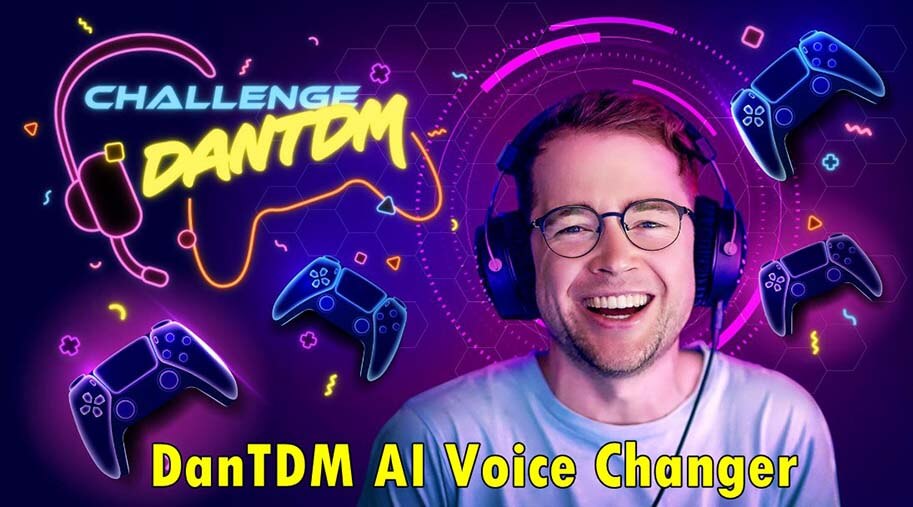 Part 1: Who is DanTDM?
Before we dive into voice-changing technology, let's meet the man behind the microphone.DanTDM, whose real name is Daniel Robert Middleton, is an English YouTuber, author, and gamer. He's best known for his captivating video game commentaries, which cover a wide range of popular titles, including Minecraft, Roblox, Pokémon, and Sonic the Hedgehog.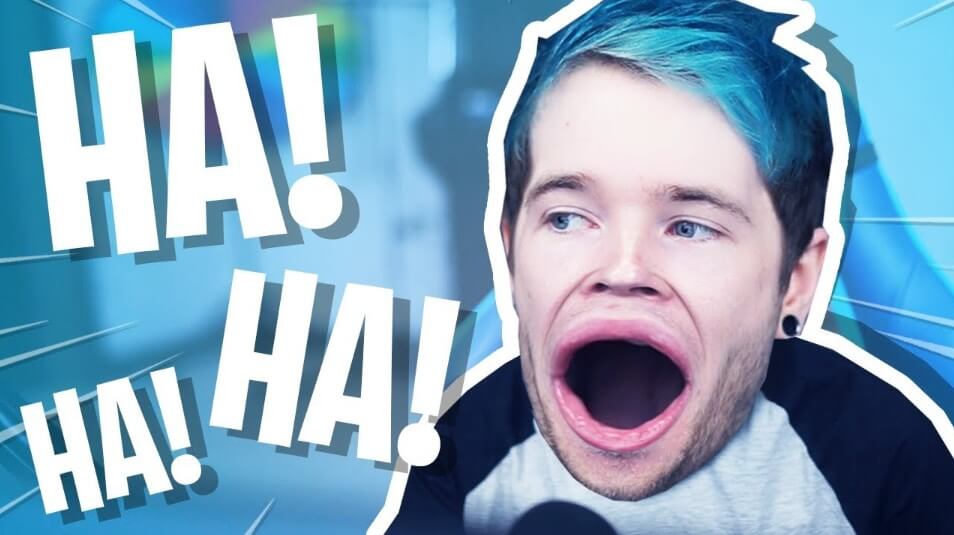 With over 26.6 million subscribers on his YouTube channel and a massive online following, DanTDM has made a significant impact in the world of online content creation.
Part 2: How to Change Your Voice using DanTDM Voice Changer?
The DanTDMVoice Changer is your key to real-time voice modification, mirroring the gaming sensation's unique style. Dive into our comprehensive guide for using the MagicMic DanTDM Voice Changer effectively and mastering the distinctive tone of this celebrated YouTuber and Twitch streamer.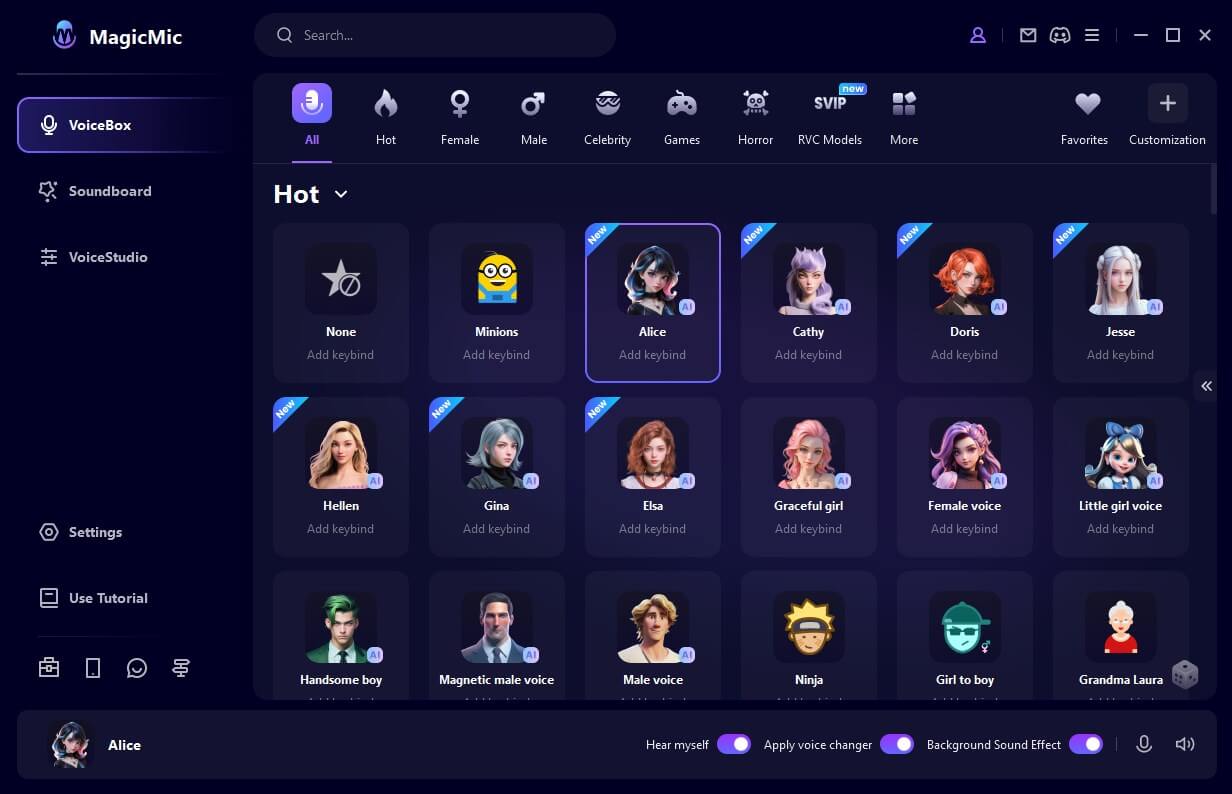 Key features of MagicMic
DanTDM AI Voice Changer
Access over 600 pre-set sound effects for diverse audio enhancements.
Choose from 225+ voice filters, including DanTDM, JuegaGerman, xQc, and more for captivating tones.
Fine-tune voices for a distinctive vocal style.
Convenient keybinds for live voice alterations.
Built-in audio editing tools for precise adjustments.
Capture modified voices with integrated recording.
High-quality audio with noise reduction.
Compatible with Zoom, Discord, and more.
Enhance gaming, streaming, discussions, and classes with MagicMic's sound emulator.
Pros:

Extensive selection of 225+ voice filters, 600+ sound effects for captivating and immersive voice transformations.

Real-time voice changer.

Convenient keybinds control

You can custom your own unique AI voice.

You can control your voice on the computer by using MagicMic controller
Cons:

It's a new product in market, not very famous
Watch the Video Below To Know More About
DanTDM Voice Generator
How To Get DanTDM AI Voice?
Step 1:Download and install the software, then sign in with your email to launch it.
Step 2:Customize input and program settings, select your primary microphone, and enable desired features.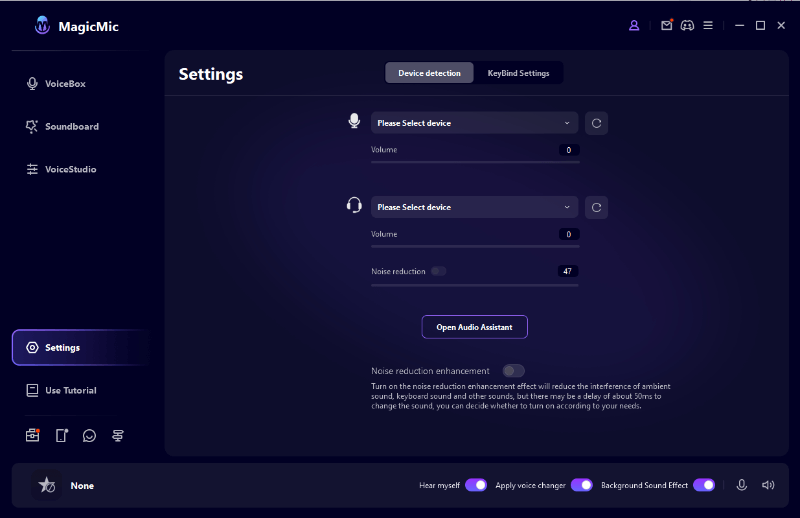 Step 3:Set MagicMic Virtual Audio Device as the input device in your preferred application to modify your voice.
Step 4:Explore the diverse voice effects library, assign keybinds, and enjoy a thrilling experience with personalized voice modifications.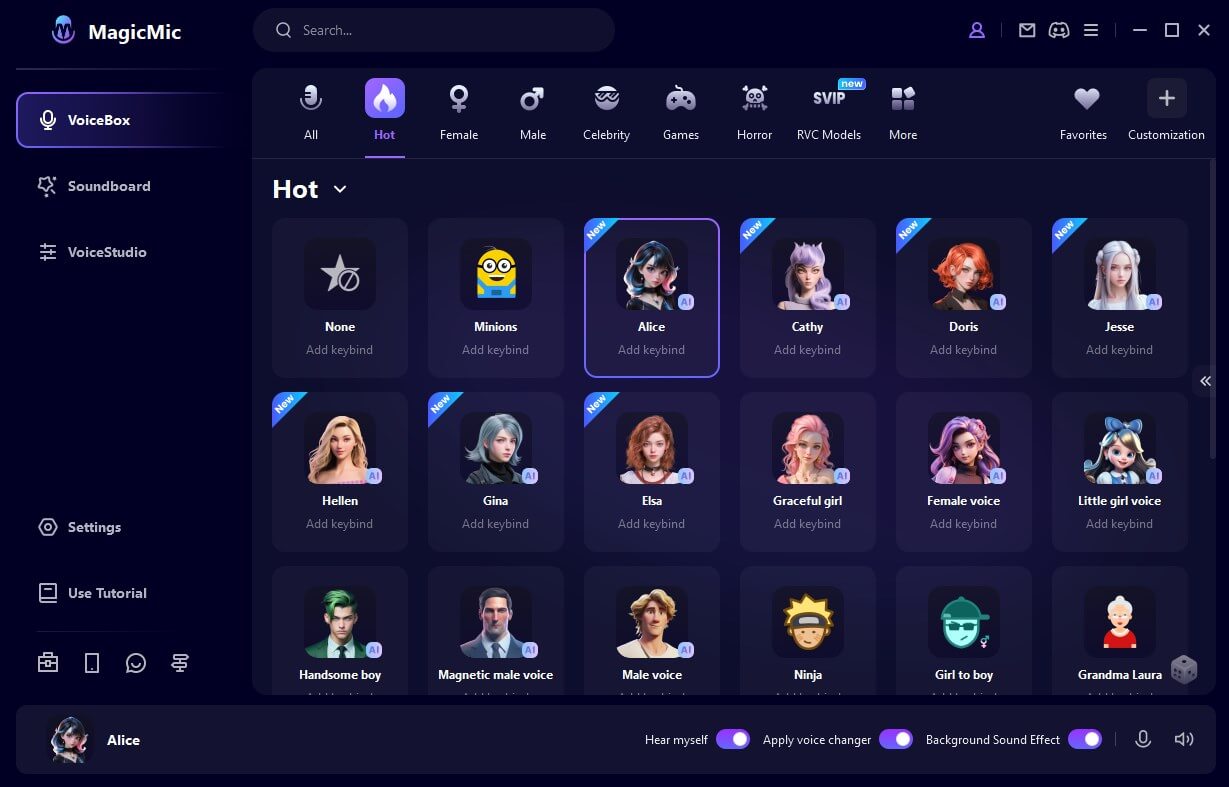 Part 3: Get DanTDM Voice Text to Speech with DanTDM Voice Generator
1) VoxBox DanTDM Voice Generator
Embrace the latest in text-to-speech technology with the DanTDM Voice Generator. Transform written text into captivating spoken expressions, infused with the unique tone and rhythm of DanTDM.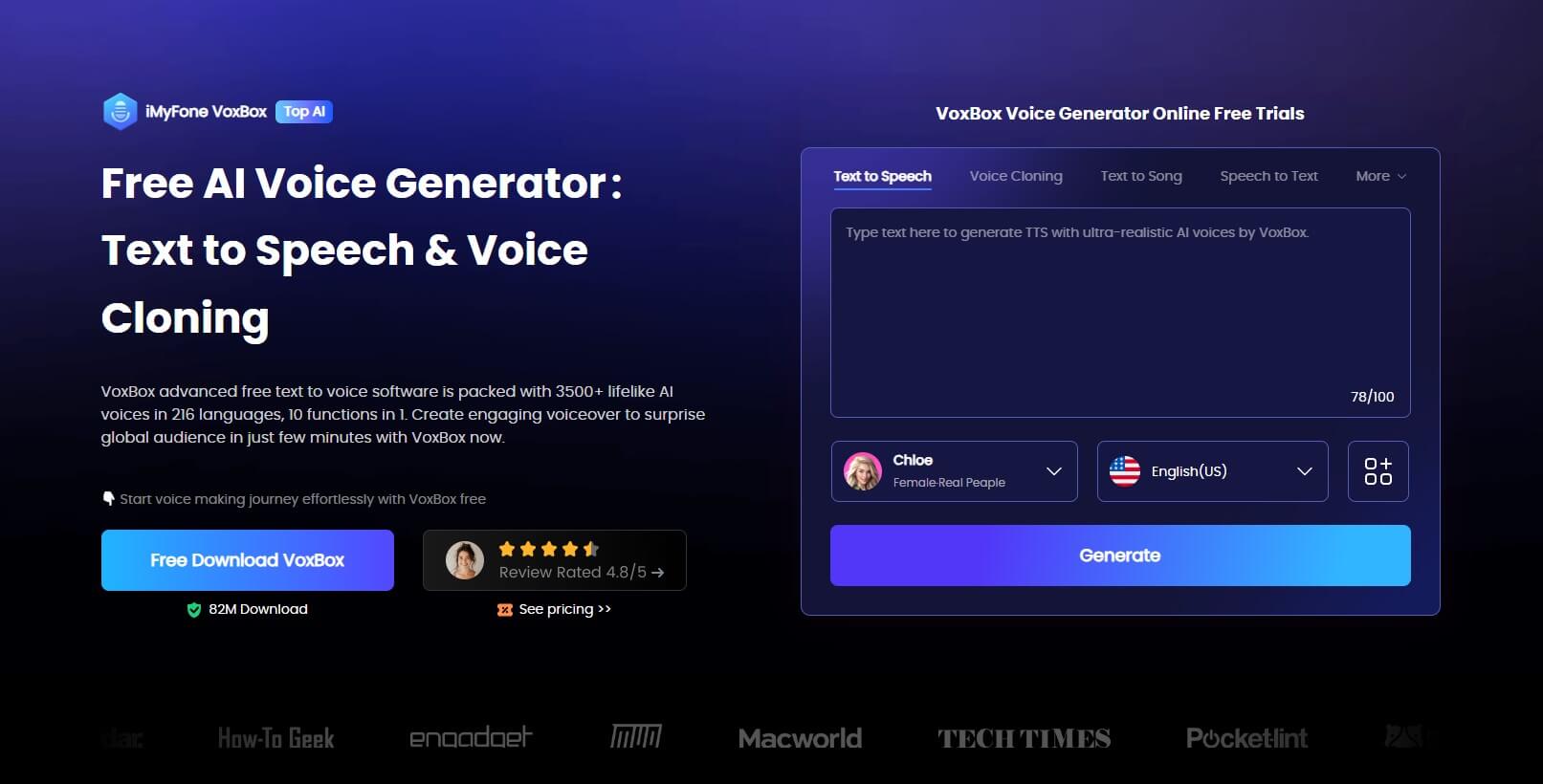 Whether narrating, enhancing voiceovers, or adding a personal touch, the DanTDM Voice Generator blends technology and creativity seamlessly for an immersive experience.
Key features of VoxBox DanTDM Voice Generator
Access 3200+ voices in 46+ languages for Text-to-Speech (TTS).

Generate authentic AI voices with natural expressions through cloning.

All-in-one platform for TTS, Speech-to-Text, voice cloning, recording, and editing.

Versatile format support (MP3, WAV) for enhanced usability.

Enjoy seamless navigation, security, and speedy processing for an improved user experience.
How to use VoxBox DanTDM AI voice generator
Step 1: Download and launch VoxBox. Click "Voice Cloning" and upload the Charlize Theron audio.
Step 2: Go to the left-hand menu and select "Text to Speech."
Step 3: Enter your text and pick your desired DanTDM voice for synthesis.
Part 4: FAQs about DanTDM AI Voice
What is DanTDM AI voice?
DanTDM AI voice refers to an artificial intelligence-powered voice that replicates the distinctive tone and speaking style of DanTDM, a popular YouTuber and gamer known for his video game commentaries.
How old is dantdm?
He is 31 years old.DanTDM, whose real name is Daniel Robert Middleton, was born on November 8, 1991.
When did DanTDM start playing Minecraft?
DanTDM started playing Minecraft in 2012 when he created his YouTube channel, TheDiamondMinecart (now DanTDM).
Final words
With the MagicMic DanTDM AI Voice Changer and Voice Generator, you have the tools to transform your content and engage your audience in exciting new ways. So, why wait? Dive into the world of DanTDM, unleash your creativity, and let your voice shine with the DanTDM AI Voice.Don't wait, try it now!(use MagicMic)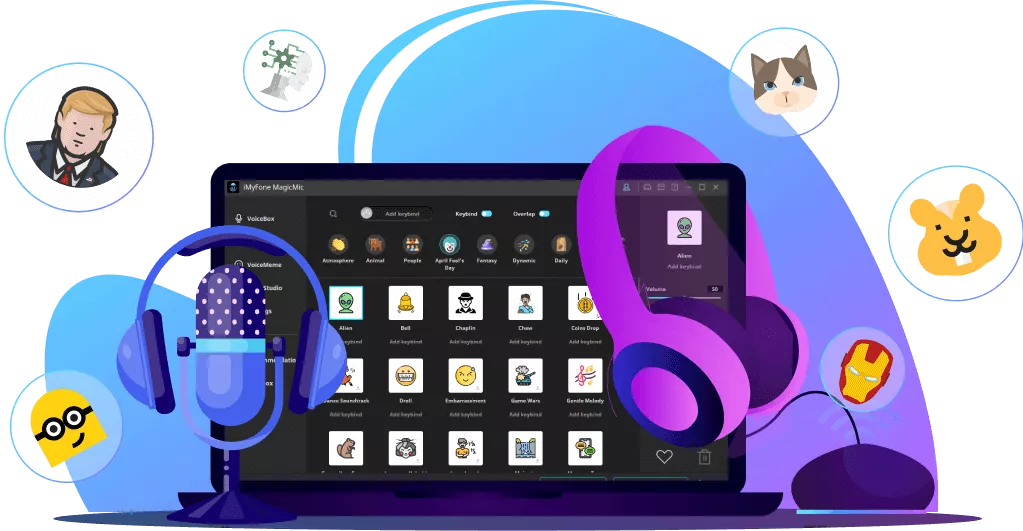 225+ Voice effects for one-click voice changing in real-time.
Huge library with 600+ Voice Effects and 200+ Voice Memes.
Sound emulator in games, live, chatting, online classes, and more.
Voice recording and audio voice changing is supported.
Voice studio lets you create any voice you like.