The idea of transforming one's voice to sound like a celebrity or politician has become popular, with many people wanting to imitate their favorite idols or to prank their friends. One such popular figure is Donald Trump, and an AI voice changer or generator that can transform one's voice into a Donald Trump's voice would be a great tool.
In this guide, you'll learn about Donald Trump voice changer and generator to simulate Donald Trump AI voice easily, let's learn it now.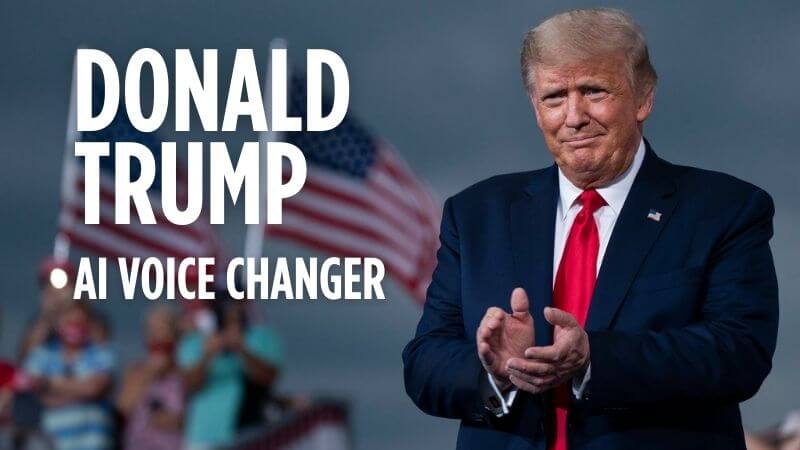 Part1: Best Donald Trump AI Voice Changer for Voice Chat
Donald Trump's bold and controversial speeches made great meme material. Now you can find a voice changer and soundboard with his iconic voices from press conferences and interactions.
You'd have tried various voice changers to alter your voice in real time. Considering the demand of people, there are many voice changer tools with massive quality. However, the problem you'll get with most voice changers is the lack of voice filters and flawed sound quality.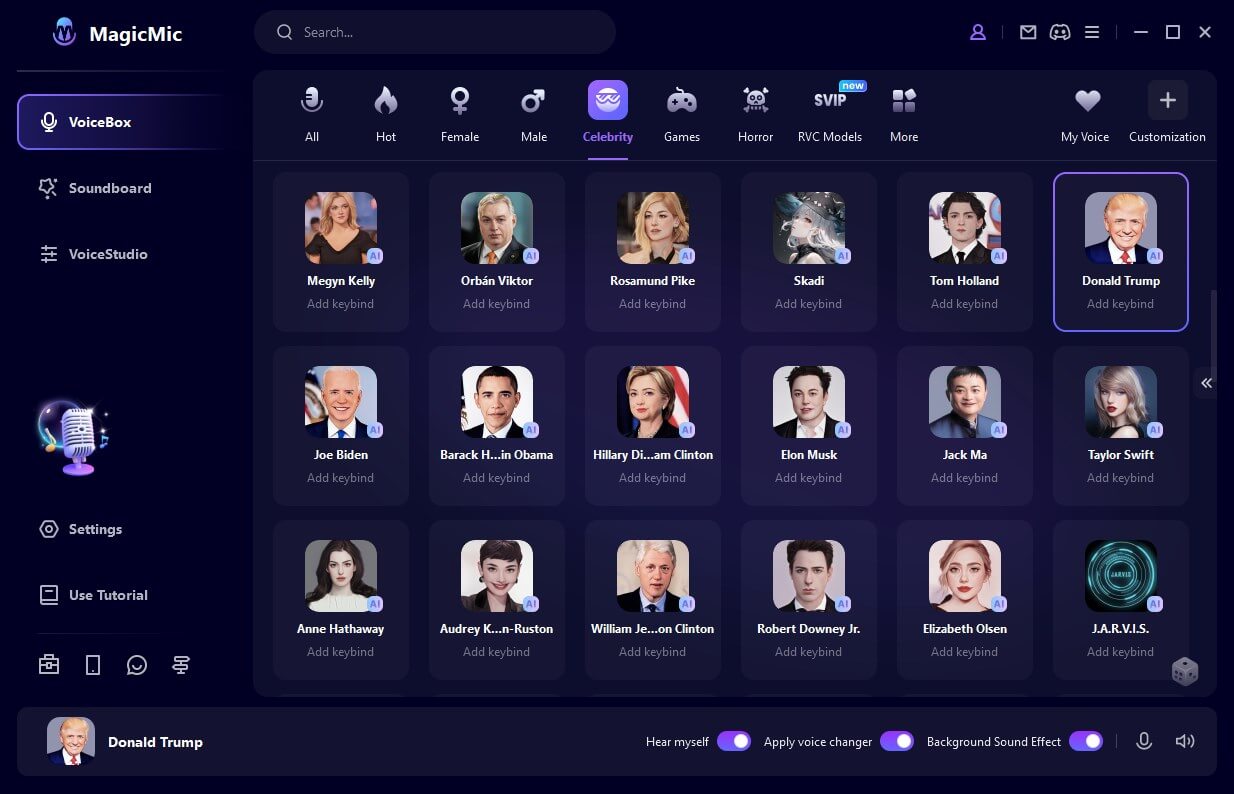 Luckily, you won't find any better option than MagicMic Donald Trump AI Voice Changer. The way it offers gorgeous voice filters, and flawless soundboard options make this voice changer a near-perfect thing.
MagicMic can act as a voice modulator, meaning you can alter your voice in real time, and at the same time, you can apply outstanding sound effects.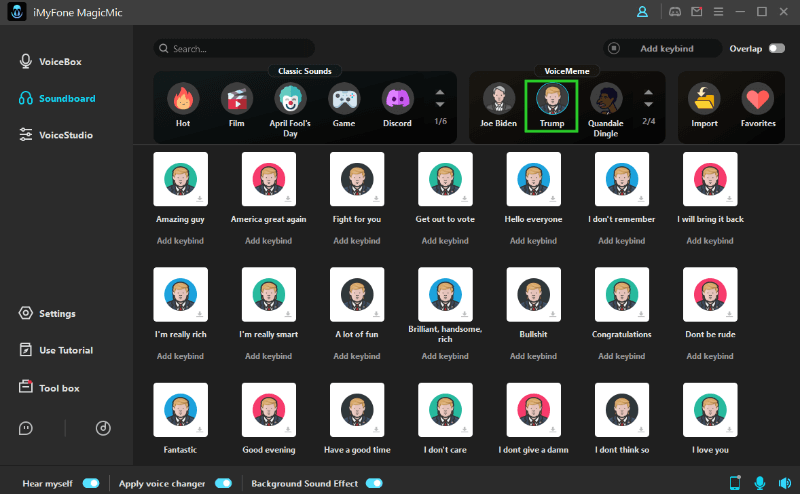 Features
MagicMic offers 600+ sound effects and tremendous 250+ voice filters, including Donald Trump AI voice.

MagicMic can change your voice in real-time on popular platforms like chat, stream, and gaming.

It offers Voice Studio for customizing your microphone voice professionally.

Simultaneously apply voice changer and sound effects, making it flexible and unique.

It uses advanced AI algorithms to generate a voice and vocal tone of former US President Donald Trump AI voice.

Users adjust pitch, speed, and accent for a personalized Trump-like voice.

Keybinds control for voice filters and sound effects to decrease interruption.
Pros

MagicMic allows you to alter the pitch of voice filters and adjust the volume according to preference.

Various celebrity voice filters, except Donald Trump, there are Joe Biden and Hillary, Quandale Dingle,Elon Musk

AI voice cloning for voice generation and make voice more realistic.

It is easy to use as it comes with a pretty slick interface.

It comes with shortcut control for voice and sound effects playback.
How to use MagicMic Trump voice changer?
Step 1: Begin by launching the MagicMic application on your computer.
Step 2: Select "Voice Changer Virtual Audio Device (WDM)" as audio input in your communication app.
Step 3:Choose your preferred voice option, like "Donald Trump" or "Joe Biden", for immersive gaming.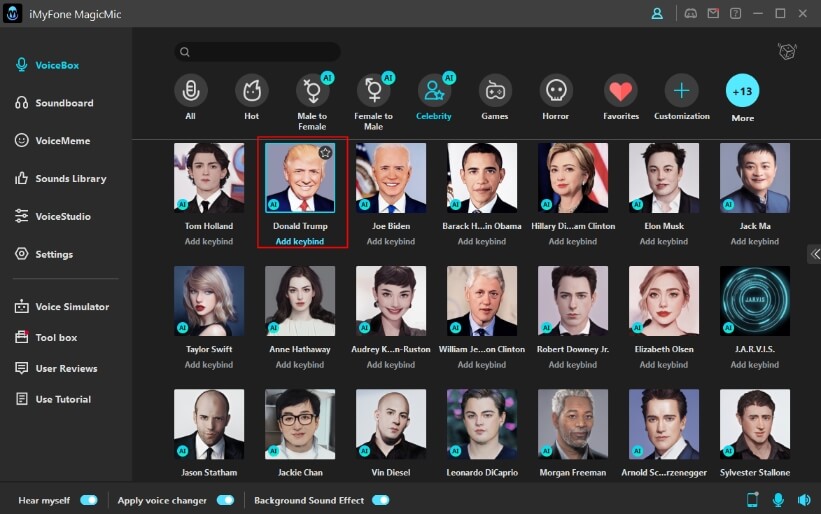 Part2: Free Donald Trump Voice Generator with AI Voice
1. Online Donald Trump Text to Speech Voice Generator
Luckily, you can now visit the FakeYou Text to Speech and find the online text-to-speech voice generator there. Everything you type here will speak as if Trump is speaking. However, you'll need to make sure you aren't writing small sentences.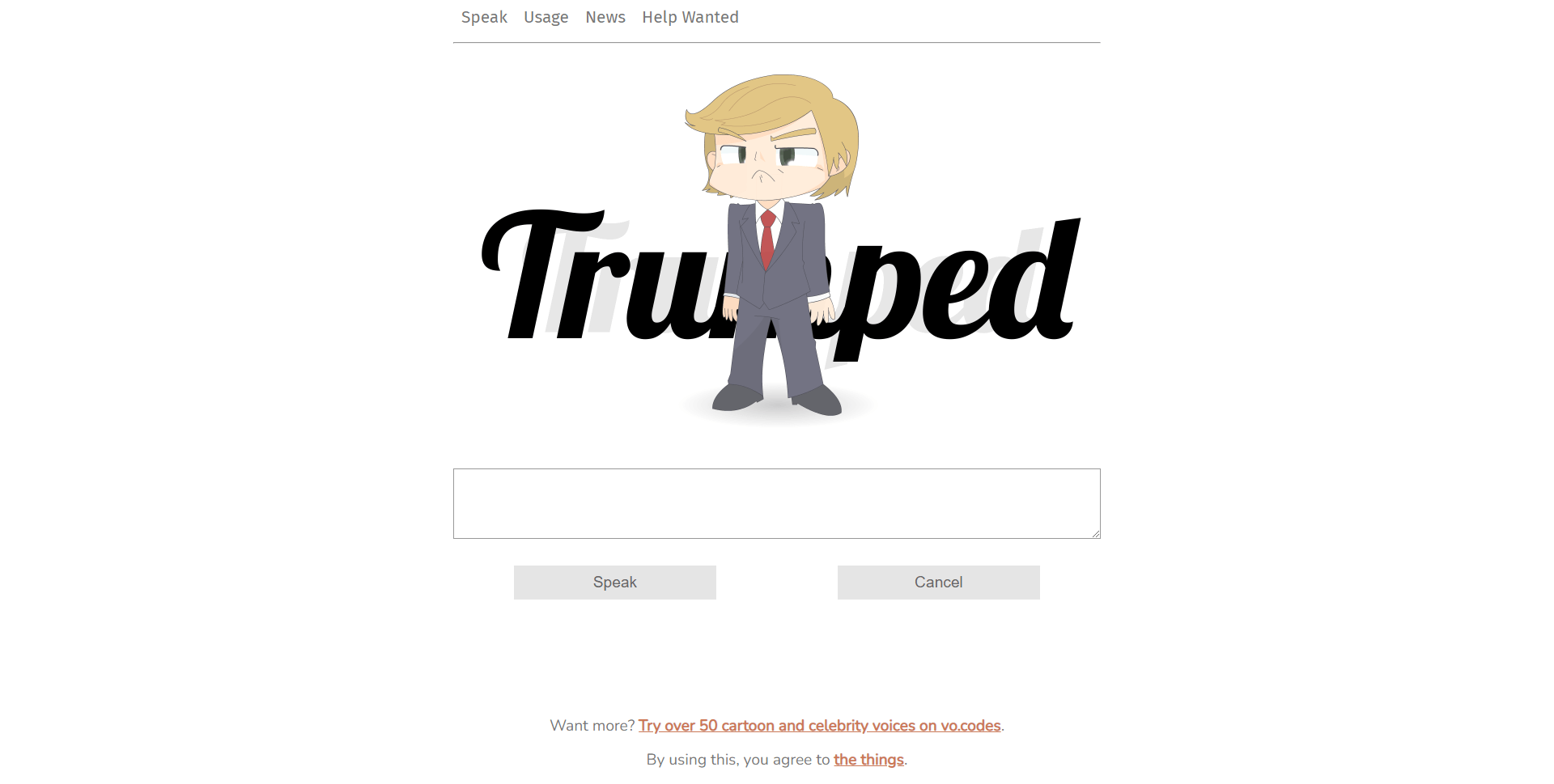 In this way, you can send birthday wishes to your friends, and they will feel as if Trump wished them their birthday.
2. Edit Audio Clips from News, Interviews, etc.
You'd have heard Trump on different interviews and news channels. If you want to use Donald Trump's voice to prank others, you can take his voice from different interviews to different news channels. The best thing about his personality is that you don't need to edit anything, as his memes automatically appear whenever he opts to speak.
Part3: Funny Scenarios with Donald Trump AI Voice
The thing that makes Donald Trump soundboard funny is how he speaks and laughs after saying something. Many scenarios urge you to use Donald Trump's voice effects.
Scenario 1:
Suppose you want to prank your best friend and play the voice of a celebrity during a call that makes your friend surprised. Luckily, you can use the Trump voice meme with a voice changer. When you speak into the microphone in real-time, your friend will hear the voice of Trump. It would be quite a hilarious moment.
Scenario 2:
You're attending a long meeting on the eve of signing a mega project for your company, and we all know business meetings can sometimes become dull for participants. If your boss is a funny character who doesn't mind having fun in the mid of a meeting, you can play Donald Trump sound effects.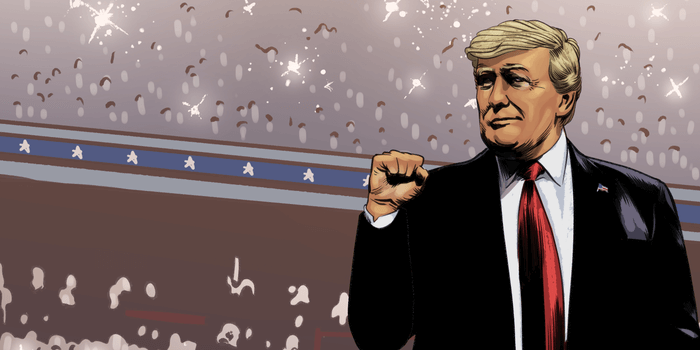 After hearing Trump's voice, everyone will think Donald Trump has arrived at the meeting. When the participants would come to know about the prank, they'll laugh at it.
Scenario 3:
When playing an online game with your friends, you can find the moments where you can play Trump voice effects to make your friends guess. In this way, you'll be able to convert your friends to prank sound effects, and you can take advantage of it by winning the game pretty easily.
Part4: Find Donald Trump's Funniest Moments: Get Donald Trump Memes to Make You Laugh!
In this part, we explore some of Donald Trump's funniest moments and share some of the most hilarious Donald Trump memes that are sure to make you laugh. From political satire to witty one-liners, these memes are perfect for sharing with friends and family who appreciate a good laugh. So sit back, relax, and enjoy the humor!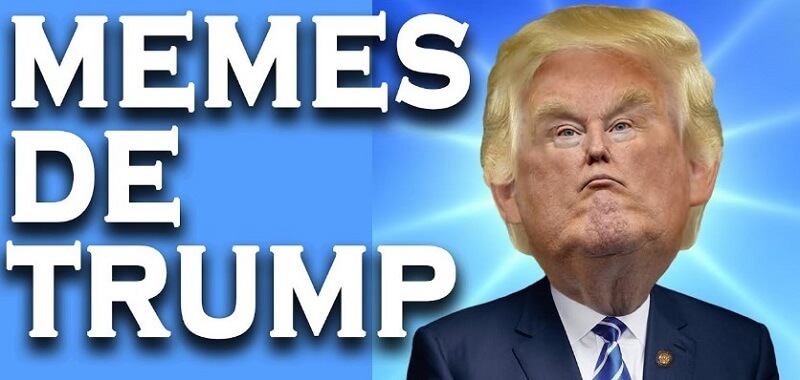 And if you want to get more Donald Trump voice meme, just one click on the button below!
Part5: FAQs about Donald Trump Voice Changer
What is a Donald Trump AI voice?
A Donald Trump AI voice is a computer-generated voice that uses advanced artificial intelligence (AI) algorithms to closely mimic the speaking style, tone, and accent of former US President Donald Trump.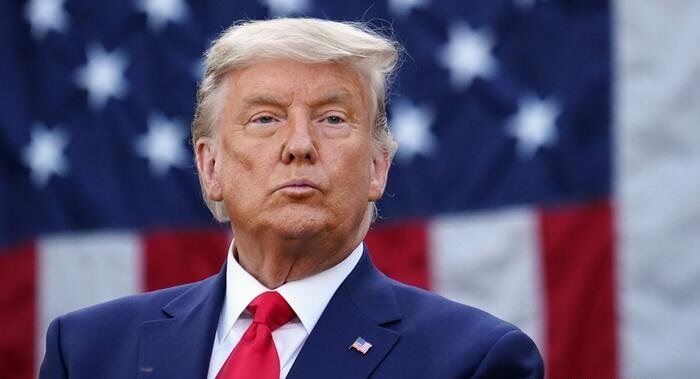 How does a Donald Trump AI voice work?
A Donald Trump AI voice works by analyzing a large dataset of Donald Trump's speeches and using deep learning algorithms to generate a voice that closely matches his unique speech patterns, intonation, and emphasis on certain words and phrases.
What are some applications of a Donald Trump AI voice?
A Donald Trump AI voice can be used for a variety of applications, such as creating chatbots or virtual assistants with a Trump-like personality, developing voice-over narrations for audiobooks or commercials, or creating videos with a Trump impersonation.
Conclusion
After skimming through this read, you'll be able to see how funny and interesting Donald Trump AI voice sound is, as it can make your moment incredibly hilarious and tremendous.
You can find Trump soundboard from online websites and voice changers to get Donald Trump's voice. However, the best option to use the Donald Trump voice generator has to be MagicMic AI voice changer.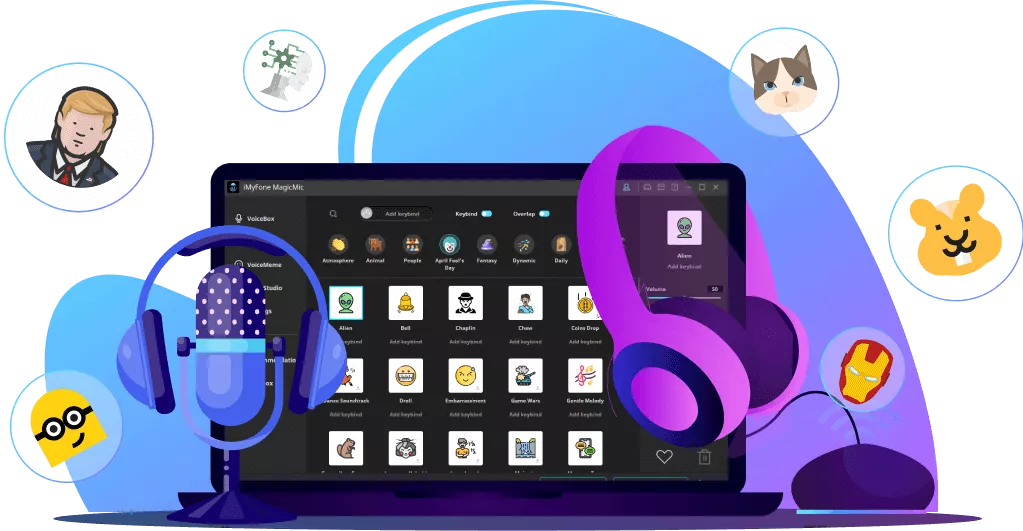 250+ Voice effects for one-click voice changing in real-time.
Huge library with 600+ Voice Effects and 200+ Voice Memes.
Sound emulator in games, live, chatting, online classes, and more.
Voice recording and audio voice changing are supported.
Voice studio lets you create any voice you like.