Using a voice changer, you can change your Voice on your YouTube video. For example, if you've recorded a particular video on your original Voice but you want to convert the video's audio to a female voice. You can acquire a voice-changing tool to serve your purpose.
Unfortunately, you'll not find every tool worthy enough to use. That's why you need to be careful choosing software. We'll help you by exploring some of the best Voice Changing tools.
Best YouTube Voice Changer - iMyFone Filme
iMyFone Filme is a unique tool that offers terrific voice-changing services for you. Its features are good as it gets.
You'll not find any downfall in Filme because it has glimpses of perfection. You can change your videos and add transitions, effects, stickers, and emojis to your video to make it more interesting.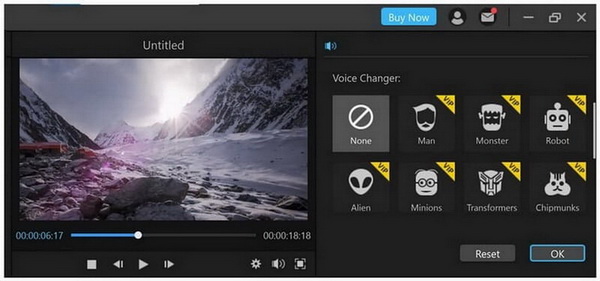 Features of iMyFone:
iMyFone Filme comes with some unbelievable features for its users.
Let's talk about them.
1. Professional Features
Every tool desperately wants to have some professional features for its users. Because everyone wants to edit the video professionally, the demand for Professional features increases.
IMyFone also has paid massive attention to professional features, meaning you'll enjoy editing the footage in this tool.
Let's explore its professional features.
The fast video mode of iMyFone is simply fantastic. By offering some built-in templates to add to your video and some fascinating filters, iMyFone has ensured the user enjoys the best possible experience.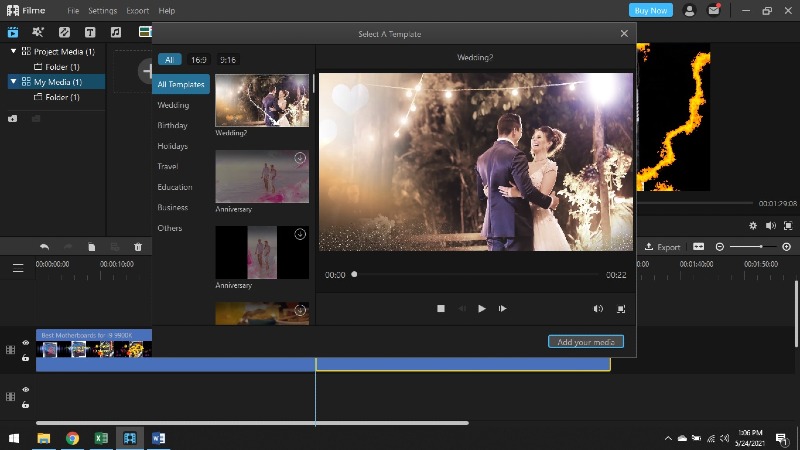 Here are some categories in which Filme is offering Fast Mode Templates.
Business

Education

Travel

Wedding

Holidays

Others
Whether you're looking for a YouTube voice changer or editing a video for Tiktok, iMyFone has all the features in the world to help you.
It offers multiple editing modes that can add another dimension to your video. Using this, you can change your Voice, add GIFs and pictures anytime you want.
Although Quick Slideshow isn't entirely a professional feature, Filme gives this feature marathon importance.
It helps you create elegant videos by adding pictures. You can also add transitions and primary effects while making a slide show video.
2. Basic Editing
You'll also get some essential editing tools in iMyFone Filme. You would have known that it's pretty necessary to use critical editing tools to make your video relevant.
Watch this video to learn how to edit video using iMyFone Filme:
Here are some basic editing features.
If you want to crop a video, iMyFone Filme offers you the opportunity to cut it. You only need to tap on the Crop tool, or you can also press the Alt+C button to crop a particular video.
Besides cropping a video, you'll see a split tool in Filme that lets you split a specific part of a video. Sometimes you want to get a little piece of a video, but a lengthy video doesn't allow you to save that file on your device. You can split a video by clicking on the Alt+S shortcut key or by tapping the Split button.
Rotate and Adjust Speed Tool
Sometimes, it doesn't seem watchable when you recorded a video to an unwanted angle. In that scenario, Filme's Rotate Tool feature is useful. You can rotate it at any angle you want for better viewing results.
Some users like slow-speed videos, while some love to acquire fast-speed video. Using iMyFone Filme, you can adjust your video's speed to a great extent.
3. Editing Tools
Here are some editing tools to add to your video

Brightness

White Balance

Contrast

Rotate

Scale

Offset

Volume Fade-Out

Fade in Volume

Volume

Using these tools, you can gather your complete control of video.
4. Advanced features
Following are some prolific features you'll get with iMyFone Filme.
Multi-Layer

Instant Preview

Adjust Style

Multitrack video
Tips: If you are looking for a professional voice changer with premium effects, iMyFone MagicMic can change your voice in real time.
How to Change Your Voice in Youtube Video with iMyFone Filme
Most of the time, creators would need to change YouTube video's voices for their commercial purpose. And there's no better tool other than iMyFone to alter your video's Voice.
Watch this video to learn how to use Filme to change voice:
Here is the complete guide to changing YouTube video's Voice using iMyFone Filme.
Step 1: Download the application
Download Filme software on your computer and open it.
Step 2: Detach your Audio track
Now, you'll need to import a YouTube video. After importing it, add the video to your timeline. Later, press '' Detach audio which has been used to change the Voice of a video. ''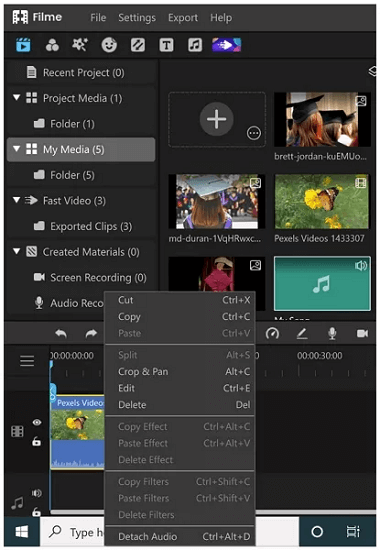 Step 3: Change the Voice
After detaching the audio track, you'll need to select the Edit button after clicking your mouse button for the audio track. You'll see multiple voice-changing options to choose from. Select a preferred one and hit ok.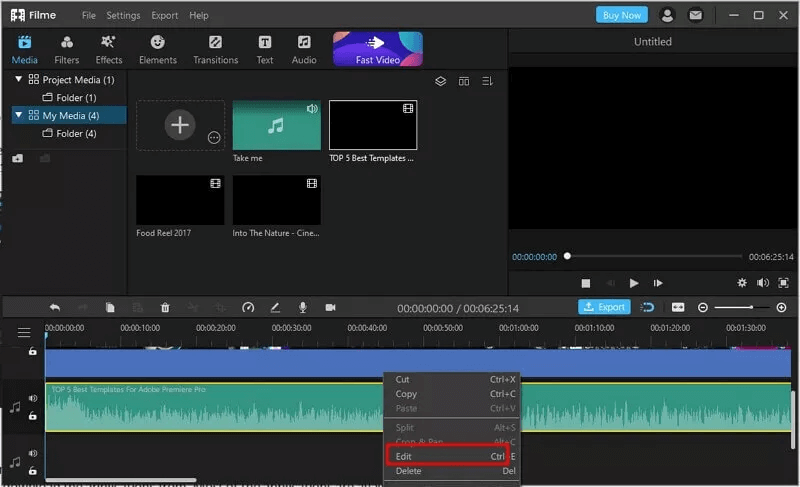 Step 4: Change a voice during recording
Besides changing your video's Voice, iMyFone Filme also offers you to change your Voice during live recording.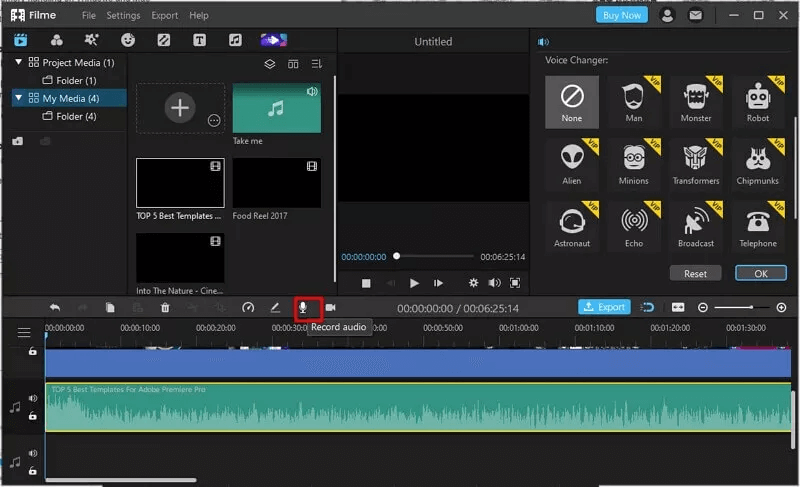 Other YouTube Voice Changers for Your Choice
There are thousands of worthy YouTube voice changers, but only a few are effective.
Here is the list of 3 prolific YouTube voice changers for you.
Voxal Voice Changer is a prolific and easy-to-use tool known for providing the best quality. You'll need to restart your PC after downloading it. Voxal Voice Changer offers many voice effects to pick from.
This tool allows you to preview any voice by tapping the Preview button. It's a free tool, meaning you don't need to pay anything to acquire its services.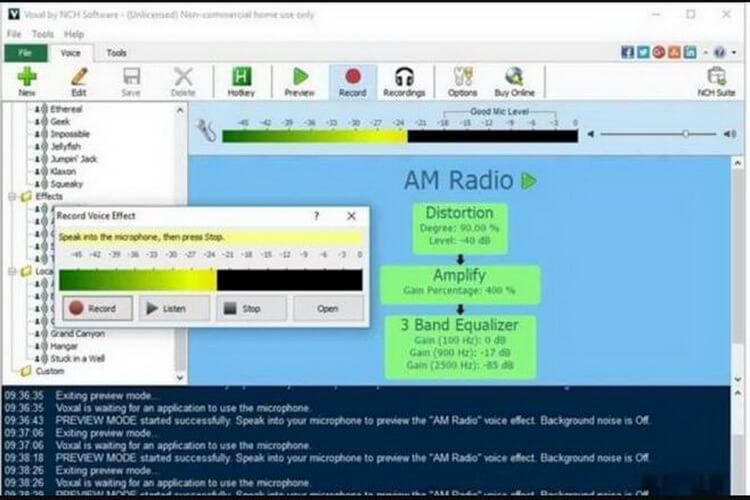 Features
You can choose a voice option from 36 different fantastic voices

You can change your Voice by adding a preferred voice from the tool's settings.
Pros:

It allows you to change your Voice in real-time.

You'll not face any trouble applying any voice to the original video due to the tool's easy-to-use interface.
Clownfish Voice Changer YouTube is a well-reputed tool known for its ability to change the Voice of any video.
Using this, you'll feel at home due to the pretty simple interface. Moreover, features of this tool are nothing less than flawless that keep on improving all the time.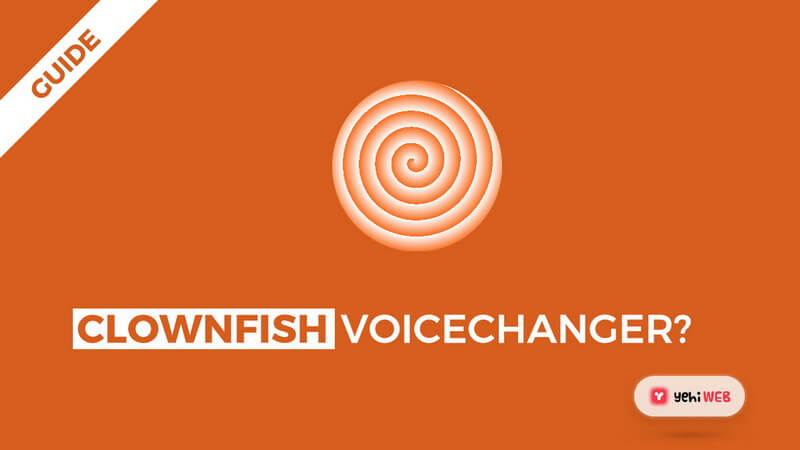 Features
You'll get multiple voices with mixer/chainer.

It is a one-click voice changer that provides hotkeys for disabling/enabling them.
Pros:

You'll rarely get an interface in any other tool that Clownfish is offering for its users.

It's lightweight meaning, and this will not occupy a lot of space on your computer.
AV Voice Software supports many streaming websites, including YouTube, DailyMotion, and Facebook, meaning it can change the Voice of various Plateform videos.
It offers many unique voices for its users. You can choose male, female, and children voices from this tool. Moreover, it also provides an online voice panel that will work effortlessly. It would help if you needed to set it up before running it.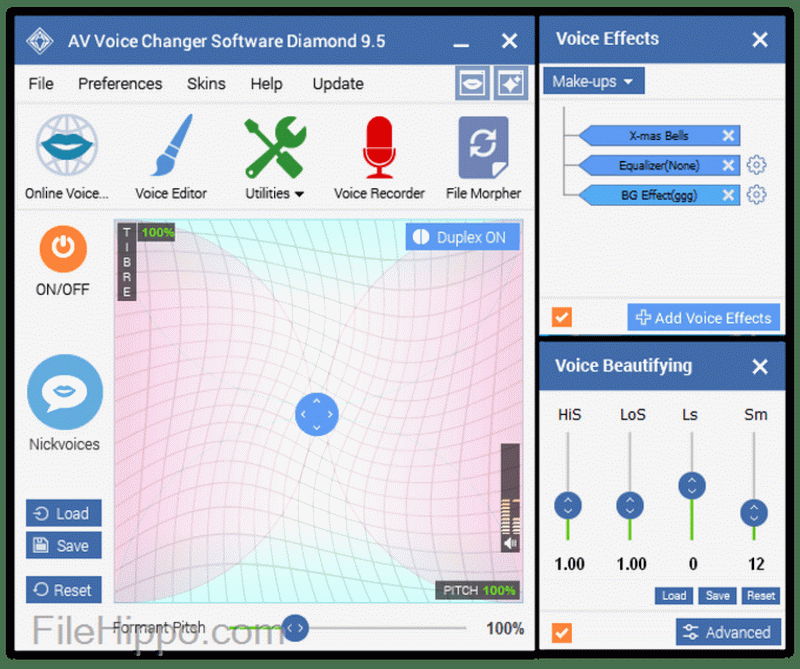 Features
You can add different effects and voices as plugins from other author websites.

It's offering many celebrity voices.

You'll also get an audio mixer for creating a new morphed voice.
Pros:

AV Voice Software offers a user-friendly interface.
FAQs
1. Are voice changers legal?
Voice Changer tools are legal, and many big companies have been launching voice-changing tools. But you need to remember; these tools are permitted when you opt to change your Voice to prank your friends and family.
It would be completely illegal when you defame someone by changing his original Voice with someone else's Voice. You'll have to face the consequences if you choose this path.
2. Are Voice changers safe?
You'll find many voice-changing tools claiming that they're best in terms of safety and quality. However, the reality is entirely different.
Many voice-changing tools carry the virus. And you know how dangerous a virus can be for your computer. That's why you need to look for voice changers that are entirely safe and offer no issue.
Luckily, few tools are providing the best possible services and are safe and secure. For Example, Clownfish, Voxal, MorphVox voice changers are completely safe tools and possess no threat to your PC.
Conclusion
You'll get all the features in the world using these excellent tools. But if we were to choose one tool, iMyFone Filme comes in our straightaway. Due to its versatile nature, many people have been obsessed with the features of iMyFone.