How would you like to double your fun while playing PUBG by simply masking your voice? The question is how to apply effects and alter the pitch of your voice? Well, a voice changer for gaming is a definite solution for trolling your friends when playing games. Using voice changer software, you can recreate your voice, record it in real-time while live-streaming on Discord, Skype, and so on.
The content below will walk you through some of the best voice-changing software you can use to have more fun while playing online games.
Before You Start-How To Choose The Right Voice Changer For Gaming
Since you have countless options to choose from, you might get a bit overwhelmed as to what could be the perfect software that will enhance your gaming experience.
While searching for a PC voice changer for games, make sure to look out for these factors in the software:
The software offers both basic and advanced voice recording and voice changing features.

It should be compatible with your operating device.

It has a wide range of voice effects to choose from.

Thebest in game voice changer is easy to use.

The software must support additional plug-ins.

It must offer a free trial version.

It must allow you to share your video files on multiple platforms.
8 Best Voice Changers For Gaming
Using a voice changer while gaming can give your game a blast of fun. Using the right voice-changing app, you can change your voice in real-time and add a wide array of effects to your voice.
To make your search easier, we have compiled a list of some super easy yet powerful voice-changing software that will help you prank your friends during the next gaming session!
iMyFone Filme is the best real-time voice changer that supports both Windows and Mac. Besides being extremely user-friendly, the software gives you an array of editing features that can modify your recorded voice, making it smoother. The video previewing feature allows you to look at the video you created before you share it with your friends.
Users can also adjust the duration and volume of the video. It even lets you add music and sound effects with the voice. The music library in the software gives you direct access to a wide range of sound effects.
Features of Filme
The voice changer of Filme can change your voice while gaming in one click. You only need to select the voice, and it will be transformed in no time.

You can change the voice of your recorded audio or video. You can also record your voice along with screen recording.

There are 10+ voices available. You can choose any of them when playing games like Xbox, Tiko, or Fortnite.

The basic tools of Filme help you cut, split, trim, adjust speed, and make other changes to the video.

You can export the file in any format you like. There are various video and audio formats.

You can share the voice changed videos to Facebook, Twitter, YouTube, and Vimeo.
Steps To Change Voice of Game Using Filme
To change voice in real-time using Filme, go through the following steps:
Step 1: Launch Filme on your computer. Then import the video and audio files that you need.
Step 2: Once the videos and audio are imported into the software, drag them into the timeline.
Step 3: As you want to change the audio in the timelime in real-time, double-click on it. Then you will see a editing menu on the right of the video preview. There is a "Voice Changer" section. Just select any voice you want and click on OK.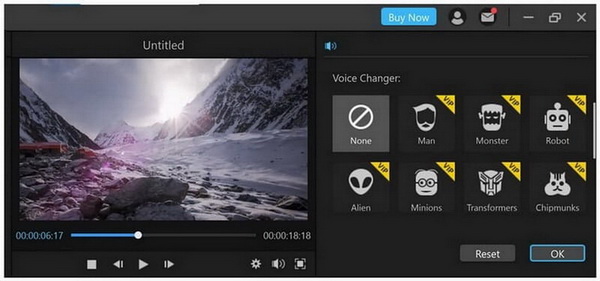 Step 4: Finally, save the video by clicking on the "Export" Before exporting, select the format for your file.
Final Verdict of Filme
You can easily change your voice in real-time with 10+ voice effects. So that you can easily make your voice sound like a robot, chipmunk, man, or anything else you can imagine! The voice changing process can be done in simple clicks.
You can try it out for free and change your voice next time while you're playing Minecraft, Roblox, Xbox, Tiko, or Fortnite!
Voicemod free voice changer for games is the best online software allowing you to transform your voice into something new. The software is a famous game chat voice changer and supports a lot of streaming and chatting software, including Skype, VR CHAT, Twitch, and Discord.
The voice changer also allows you to modulate your voice in various online games such as Fortnite, Minecraft, and PUBG. You can change the tone, pitch and even add distortion to your voice using Voicemod.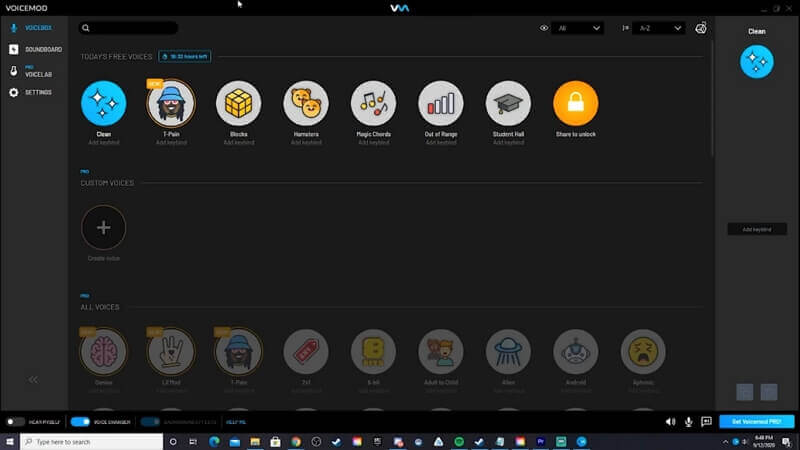 Features Of Voicemod
The voice effects are saved in WAV and MP3 formats.

It is absolutely free to use.

The software is designed to integrate, and you can easily grasp the controls of it.

Voicemod has a broad range of voice editing features such as gamer girl voice changer, satanic voices, chipmunk, and even an alien.

It is compatible with all modern online games.

Upon installation, the software set up the microphone on its own.
MorphVox has two options: MorphVox junior and Morph Pro, a paid version of the software. The software allows you to add a plethora of voice effects in real-time. The free version has three voice changing options, but the paid version is the best in-game voice changer with tons of voice editing features. It uses the power of AI technology for modulating voices and producing high-quality sound effects during online gaming and chatting.
The Pro version comes with two operating modes, including the skinned mode and the Studio mode. Where skinned mode allows you to choose any of the pre-existing voice effects, the Studio mode lets you change the timbre, pitch and add other effects to your voice.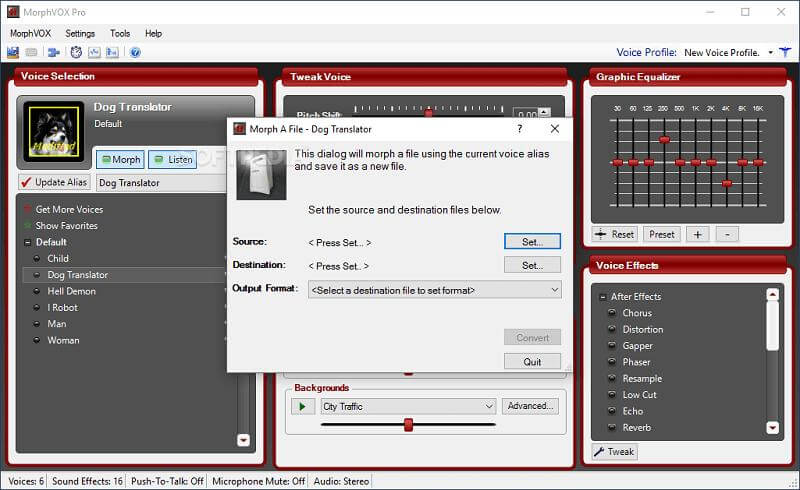 Features Of MorphVox
The software offers MP3 reading.

It makes your online gaming more fun by allowing you to add background music to your game.

Allows you to dispatch sound effects with quick keys.

This fantastic voice changer consumes less storage space on the CPU.
Whether you have Windows or Mac OS, Voxal can help you modify and change your voice in real-time. The software supports all your favorite games along with all other applications using a microphone. From chatting to gaming, the software can transform your voice from male to female and be anonymous while chatting or gaming online. The tool is also used for masking voice on radio and podcasts.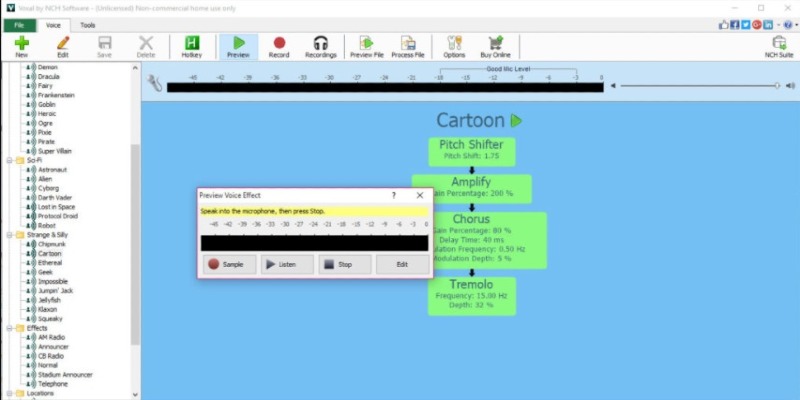 Features Of Voxal
Voxal is absolutely free to use.

Users can apply voice effects to the recorded audio.

It has a very user-friendly interface.

The software is lightweight and does not affect the performance of other applications.

Universal setting and configuration for all applications.

You can also create custom voice effects to double the fun.

It is highly flexible and has a wide range of voice effects to choose from.
Top 5: Clownfish Voice Changer
Are you a Star Wars fan? If yes, you must be looking for voice-changing software that can help you sound like Darth Vader as you attack your enemy during your online game. Clownfish voice changer is a reliable way of being Darth Vader without any effort!
Clownfish voice changer is a simple and effective application for changing voice while playing games on Discord or having an online chat on Skype or Steam. The software is compatible with Windows and integrates with all applications using a microphone. Some famous voice effects offered by Clownfish voice changer include fast mutation, slow mutation, female pitch, baby pitch, Robot, Optimus Prime, and more.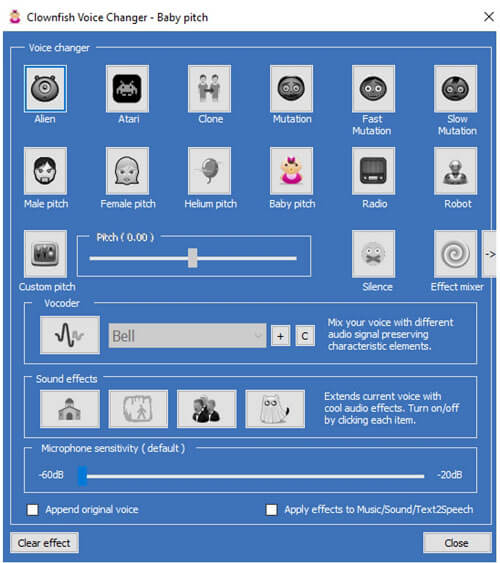 Features Of Clownfish Voice Changer
Thevoice changer while playing games supports VST plug-ins enabling you to generate new sounds and audio effects.

The voice assistant feature converts text into speech.

The in-built sound and music player allows you to listen to files and audio while playing online games.

The installation process is pretty straightforward.

It can control and manage background microphone music.
If you love to play with music, VoiceMeeter is just the tool you need. Being a high-end Logitech gaming software voice changer, the software is ideal for professional audio mixers. It is the most intuitive and advanced tool in our list of the best voice changers. Users can create customized audio effects with this software.
It is a virtual audio mixer that can help you control and edit audio on Windows PC. It allows you to adjust audio from all microphone supporting devices.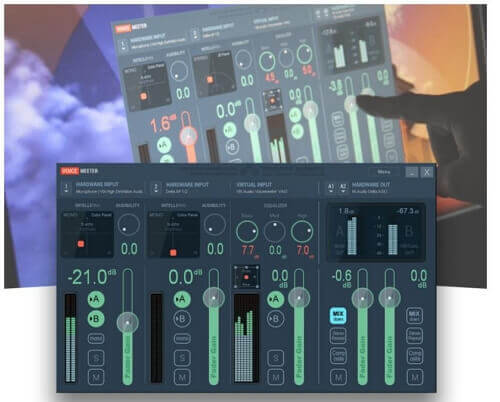 Features Of VoiceMeeter
Wide use of applications such as mixing voice with music on Skype, Google Voice, Radio program, etc.

VoiceMeeter is free to use.

It supports MME, DX, XS, WDM, ASIO interfaces.
Accusonus is another fantastic tool that can help you disguise your voice while chatting or gaming online. It has a vocal effect library from which you can access some amazing voice changers to use while gaming or chatting online. The software is a go-to choice for any application that uses a microphone.
Whether you want to mask your voice for online games, avatar podcasts, or want to remain anonymous while going live on Radio or the Internet, this tool is a perfect tool for you to pick.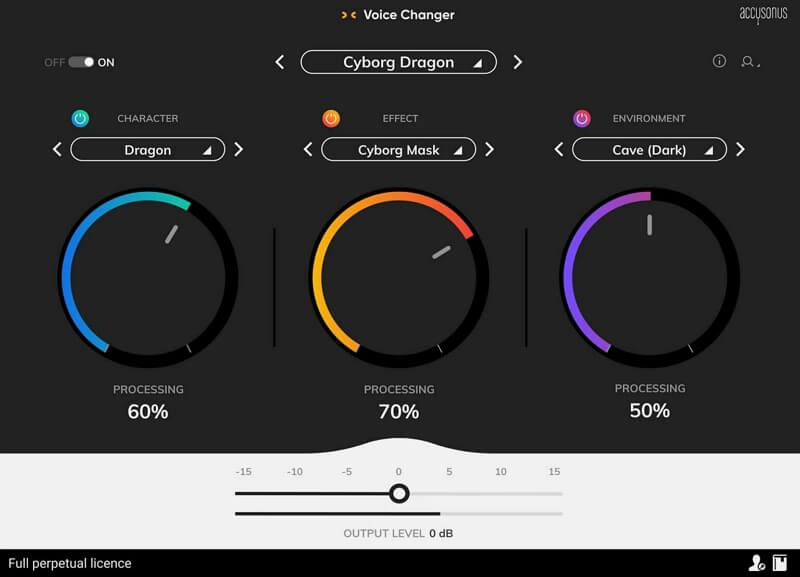 Features Of Accusonus Voice changer
You can apply voice effects to existing files with just simple clicks.

It allows you to combine multiple sounds in video.

It allows users to output the changed audio to speakers.

This tool is easy to get started.
If you use Skype heavily and need a voice changer for that purpose, we would recommend you the All-in-one voice changer. The software works efficiently on Skype and can also link with other IM tools such as Yahoo Messenger and QQ International. Along with supporting all platforms, the software gives you multiple voice-changing options to choose from.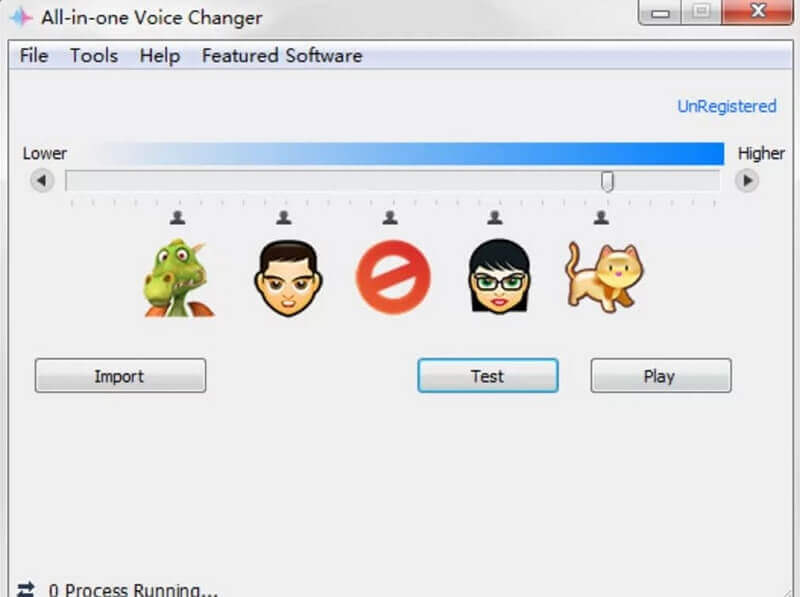 Features Of All-In-One Voice Changer
It is free to use.

Easily accessible.

Edit voice on imported audio files.

You can add the pitch and tone of your voice.

Has video modification features.
Comparison of Top 8 Voice Changers For Gaming
If you still don't know which one to choose, here is a comparion table of these 8 voice changers for gaming. You can pick the one that you need according to it!
| Voice Changers | Easy to use | Free to use | Supported system | Voice recording | Social media sharing |
| --- | --- | --- | --- | --- | --- |
| iMyFone Filme | | | Windows & Mac | | |
| Voicemod | | | Windows | | |
| MorphVOX | | | Windows | | |
| NCH Voxal | | | Windows | | |
| Clownfish | | | Windows | | |
| VoiceMeeter | | | Windows | | |
| Accusonus | | | Windows & Mac | | |
| All-in-One Voice Changer | | | Windows | | |
Conclusion
So, now you know how to change your voice in online games. With the list of the software mentioned above, you will have multiple options for changing your voice while playing online games or pranking your friends on Skype calls. Among all these, we prefer iMyFone Filme. The software is both a voice changer and a voice editor, allowing you to have more fun in your online game.