In the world of Call of Duty, effective communication is key to success. The game's voice chat feature allows players to strategize, coordinate, and engage with teammates in real-time. However, what if you could take your COD voice chat experience to the next level?
This article explores the power of a real-time voice changer and how it can enhance your gameplay. Discover step-by-step instructions on implementing this innovative tool, enabling you to transform your voice and immerse yourself in the game like never before. Get ready to revolutionize your COD voice chat experience with the Call of Duty voice changer.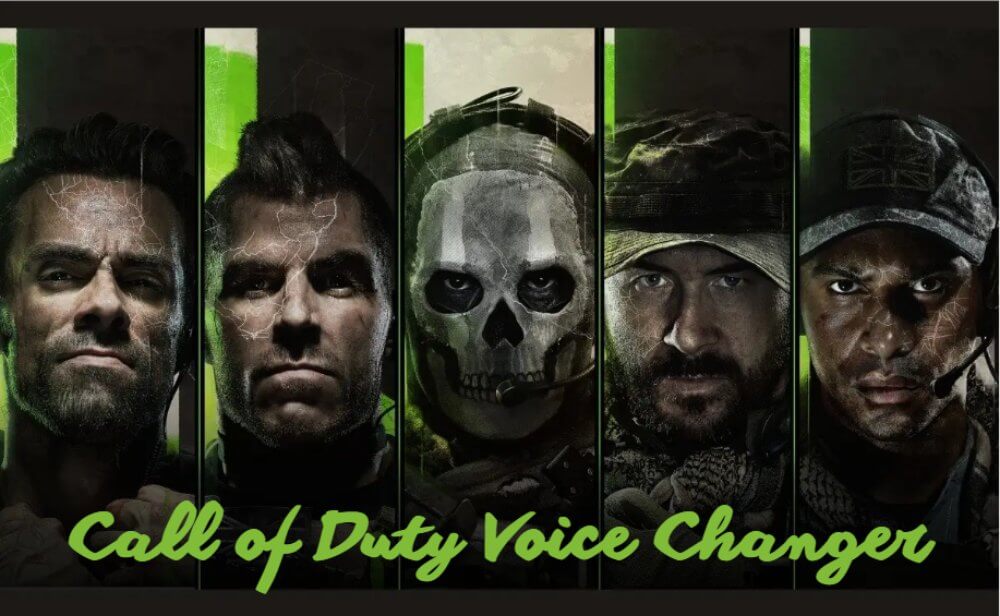 Part 1: How to enable or disable Voice Chat in Warzone 2.0
To enable or disable voice chat in Warzone 2.0, follow these steps:
Step1: Launch Call of Duty: Modern Warfare 2 or Warzone 2.0.
Step2: Open the Options menu and go to Account.
Step3: Turn Crossplay settings Off, then turn it On again.
Step4: Turn Crossplay communication settings Off, then turn it On again.
Step5: Navigate to Audio, enable/disable the option, adjust volumes, set Open Mic Recording Threshold, and save changes.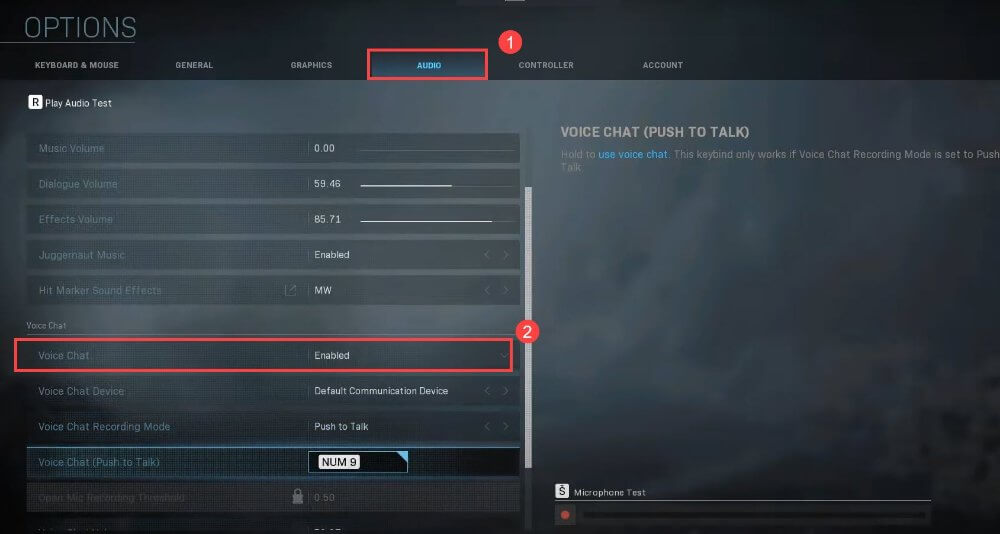 Part 2: How to Fix CoD Voice Chat not Working
1. Enable Voice Chat: Check if the voice chat option is enabled in the game settings.
2. Perform a Windows Update: Make sure your Windows operating system is up to date.
3. Check sound settings: Verify that your system sound settings are properly configured.
4. Update your audio driver: Ensure that you have the latest audio driver installed for your device.
5. Disable the SIP-ALG setting: If you're experiencing network issues, try disabling the SIP-ALG setting in your router's configuration.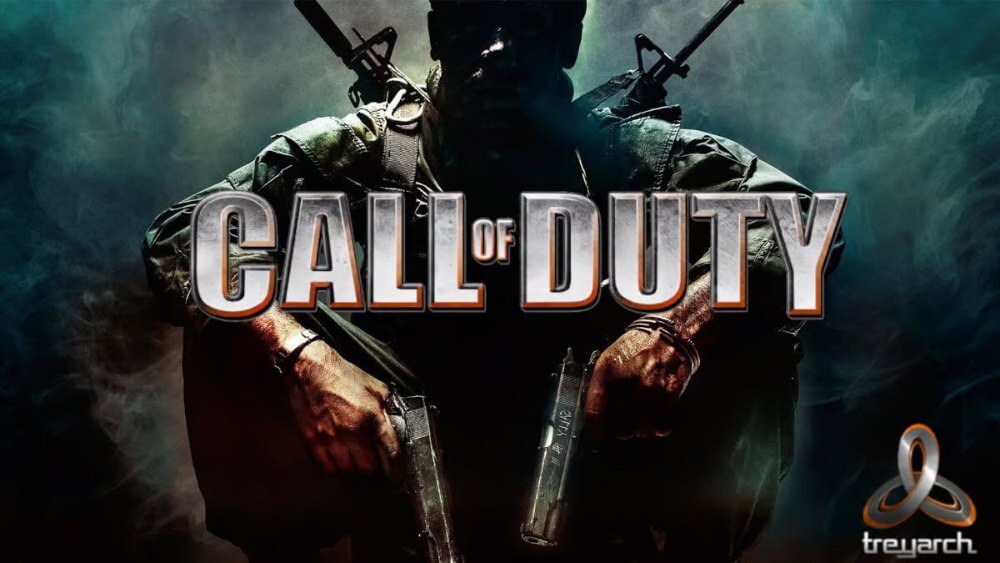 Part 3: How to Disguise Voice When Using CoD Proximity Chat-Call of Duty Voice Changer
MagicMic is a powerful real-time AI voice changer software that enables players to disguise their voices while using the proximity chat feature in Call of Duty. With a wide range of customizable voice effects and real-time voice modulation, MagicMic adds a fun and immersive experience to gaming communication.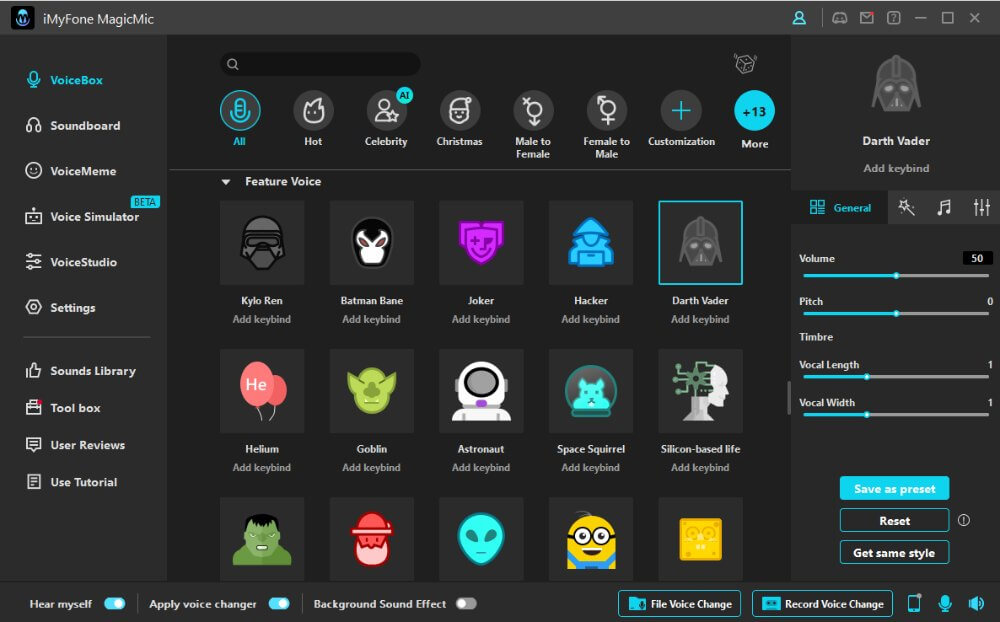 Key features of MagicMic
Call of Duty Voice Changer
It provides 225+ voice effects,600+ voice effects and 200+ voice memes.

Real-time voice modulation for Call of Duty and other games like Fortnite, PUBG, CSGO, League of Legends, Among Us and more. You can also change your voice into the characters in CoD, such as Price, Simon "Ghost" Riley, Soap MacTavish, Frank Woods and others.

Wide range of customizable voice effects to enhance gaming communication.

Compatible with popular voice chat platforms like Discord, TeamSpeak, and more.

Easy integration with streaming software for content creators.

Intuitive user interface for seamless voice manipulation during gameplay.
How to change voice by using Call of Duty voice changer?
Step 1: Download and Launch
Get started by downloading and installing the MagicMic software. Open the app and sign in with your email.
Step 2: Configure Input and Program Settings
Configure your settings: Set your primary microphone as input, enable "Apply Voice Changer," and activate "Hear Myself" for real-time voice modification.
Step 3: Select the MagicMic Virtual Audio Device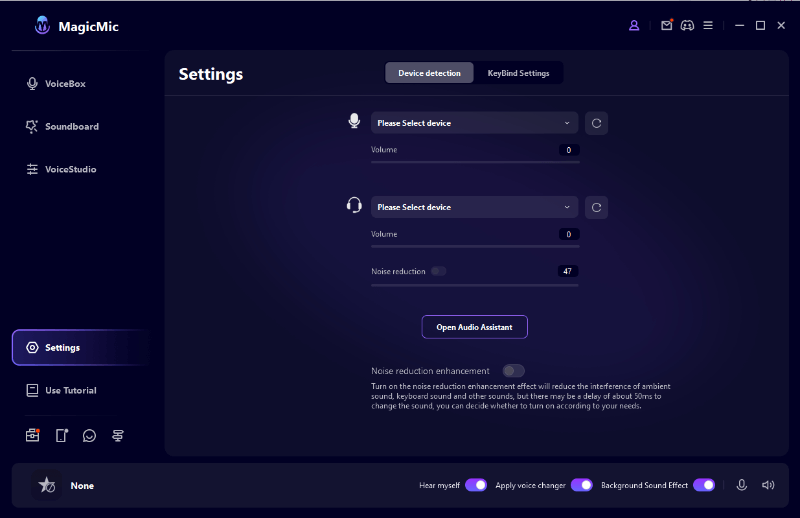 Integrate your modified voice seamlessly by selecting Voice Changer Virtual Audio Device as the input in your desired application.
Step 4: Choose Voice and Sound Effects or Create AI Voice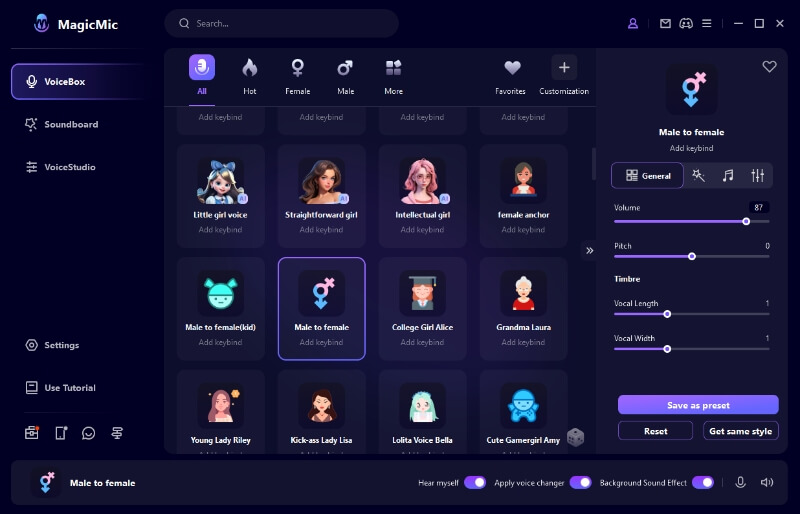 Explore a variety of voice effects in MagicMic. Experiment, assign effects to keybinds, and get creative by uploading audio clips for unique modifications.
Watch the Video About CoD AI Voice Changer:
Part 4: Call of Duty 2023: Modern Warfare 3, leaked release date
According to a federal judge, it appears that this year's Call of Duty game will be released in November. Initially, rumors suggested that 2023 would see only an expansion to Modern Warfare 2, but Activision opted for a full, premium release instead. Speculation points to the new game being titled Call of Duty: Modern Warfare 3.
While the official release date remains unknown, Call of Duty traditionally launches in late October or early November. The slip-up by Judge Jacqueline Scott Corley during the FTC vs. Microsoft hearing regarding the Activision acquisition hints at a November release, prompting an intriguing response from the official Call of Duty Twitter account.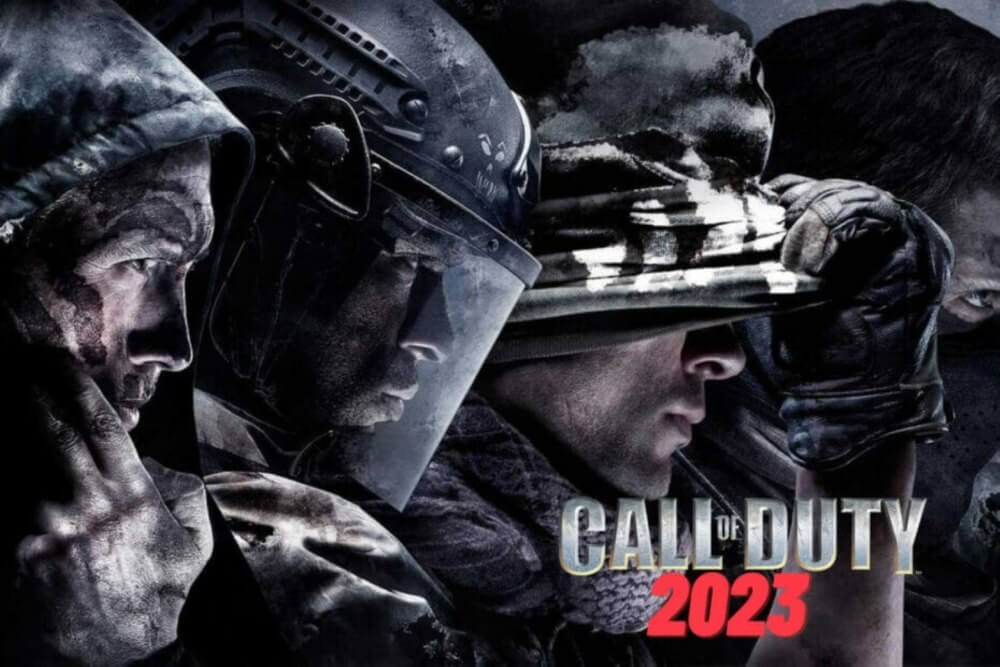 Final words
In conclusion, the article highlights the upcoming release of a new Call of Duty game and the anticipation surrounding it. The mention of a Call of Duty voice changer, such as MagicMic, adds an interesting aspect to the discussion. Call of Duty's popularity stems from its immersive gameplay and interactive voice chat feature.
Players often seek ways to modify their voices in Call of Duty voice chat, whether for personal enjoyment or strategic purposes. Utilizing a voice changer like MagicMic offers numerous benefits, including the ability to disguise one's voice, add unique effects, and enhance the overall gaming experience. As the new Call of Duty game approaches, players may find voice changers to be an exciting tool to amplify their interactions within the game's vibrant community.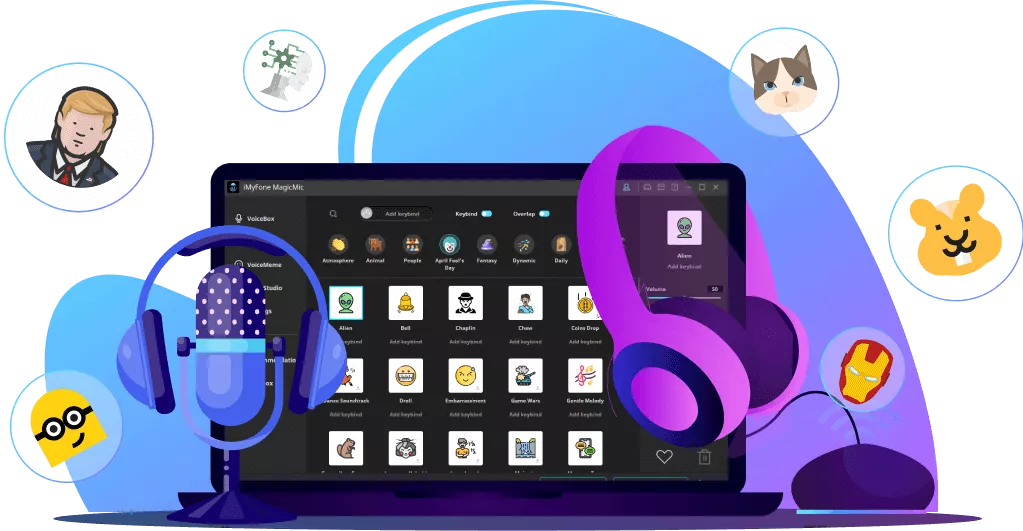 225+ Voice effects for one-click voice changing in real-time.
Huge library with 600+ Voice Effects and 200+ Voice Memes.
Sound emulator in games, live, chatting, online classes, and more.
Voice recording and audio voice changing is supported.
Voice studio lets you create any voice you like.