Welcome to our comprehensive article on Jinx AI voice changer, the cutting-edge tool that revolutionizes your voice experience. Whether you're seeking to explore the fascinating capabilities of Jinx AI voice or delve into the world of voice transformation with Jinx AI voice generator, you've come to the right place.
In this guide, we'll unveil the incredible features and possibilities of this advanced voice generator. Get ready to unleash your creativity and unlock a whole new level of vocal expression with Jinx AI voice changer. Let's dive in!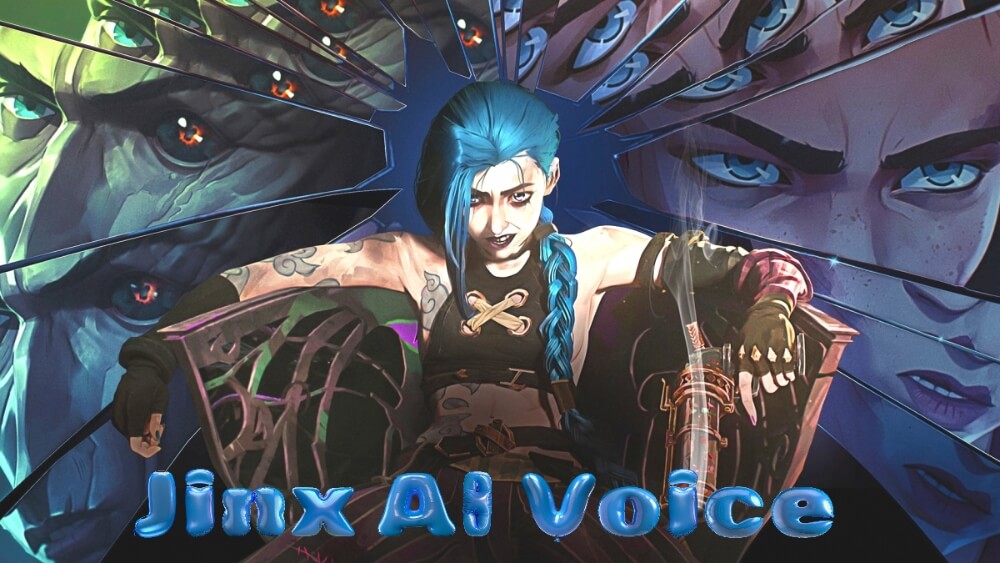 Part 1: Who is Jinx?
Jinx is a popular character in Riot Games' League of Legends franchise. She first appeared in the video game in October 2013 and was celebrated with an animated music video called "Get Jinxed". Jinx is a wild and impulsive criminal from Zaun, and she is the main enemy of Vi, the Piltover enforcer. In the Netflix series Arcane, Jinx's backstory is explored, revealing her past as Powder, Vi's younger sister. After experiencing several family tragedies, she is raised by a crime lord named Silco.
Jinx has become one of the most beloved characters in the franchise and her portrayal in Arcane has received critical acclaim.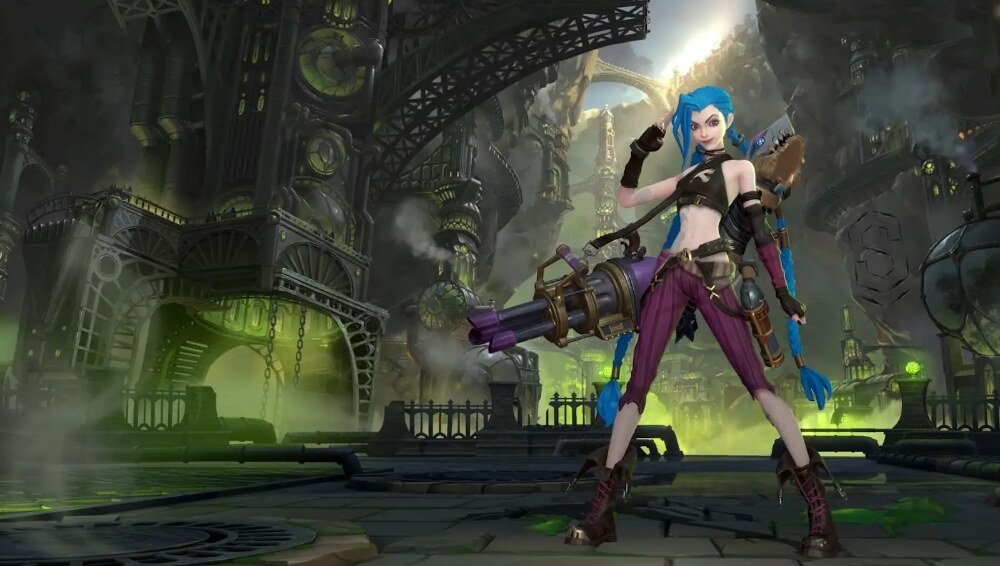 Part 2: Who is Jinx Voice Actor?
In the series, the character Jinx is voiced by Ella Purnell, while Mia Sinclair Jenness lends her voice to portray a younger version of the character in Act 1.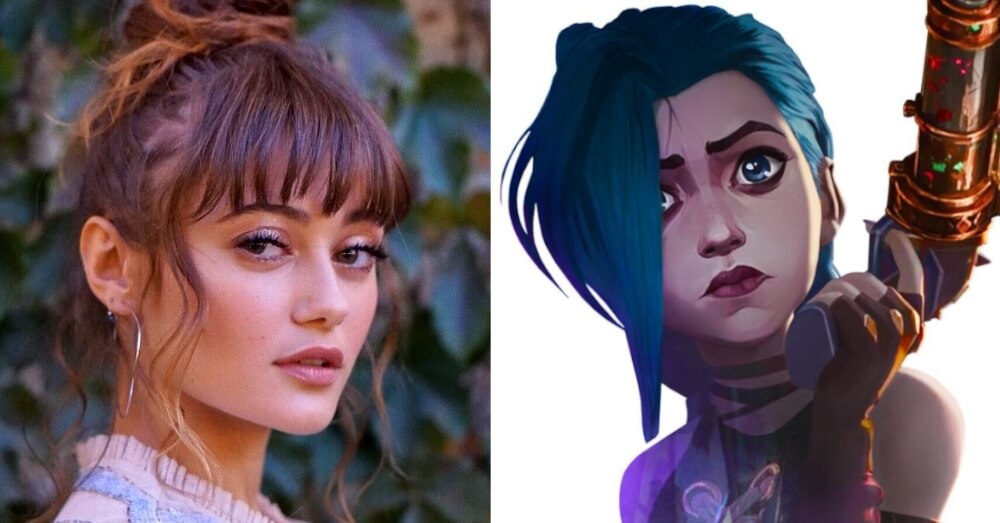 Part 3: How to Get Jinx AI Voice with Jinx Voice Changer
MagicMic is a versatile real-time AI voice changer and soundboard software. Gamers can use it to transform their voices, immersing themselves as characters like Jinx from popular games. With compatibility across platforms, MagicMic is favored by content creators and social media users, offering endless creative possibilities. Experience the magic of MagicMic and bring the mischievous charm of Jinx to your virtual world.
Key features of MagicMic Jinx AI voice changer
It provides over 225 voice effects, 600 voice effects, and 200 voice memes.

It offers a Jinx voice changer that allows users to sound like the characters from Arcane season 2, such as Vi, Ekko,Singed,Caitlyn,Jayce,Heimerdinger,and League of Legends, such as Ahri, Yasuo, Zed, Lux, Darius, Garen and more.

It allows users to change their voice in real-time during voice calls, video chats, and live streams.

It is compatible with a variety of communication and streaming platforms, including Discord, Skype, Twitch, and more.

It includes a soundboard feature that allows users to play various sound effects and audio clips during their calls and streams.

Users can create and save their own voice presets and sound effects within it for personalized use.

It has a user-friendly interface that makes it easy to use for both beginners and advanced users.
Pros:

High-quality audio processing technology.

Easy to use for beginners and advanced users.

Real-time voice changing during calls and streams.

Regularly updated with new voice and sound effect presets.

Soundboard feature for playing sound effects and audio clips.
Cons:

It's a new product in the market.
How to Get Jinx AI Voice?
Step 1: Download and Launch
To ensure a seamless user experience with MagicMic, you should download and install the software, then open and sign in using your email address.
Step 2: Configure Input and Program Settings
To alter your voice in real-time, you can modify the program settings by selecting your primary microphone as the input source, enabling the "Apply Voice Changer" feature, and activating the "Hear Myself" option.
Step 3: Select the MagicMic Virtual Audio Device
If you want to use your modified voice with other applications, simply select the Voice Changer Virtual Audio Device as the input option in your preferred app.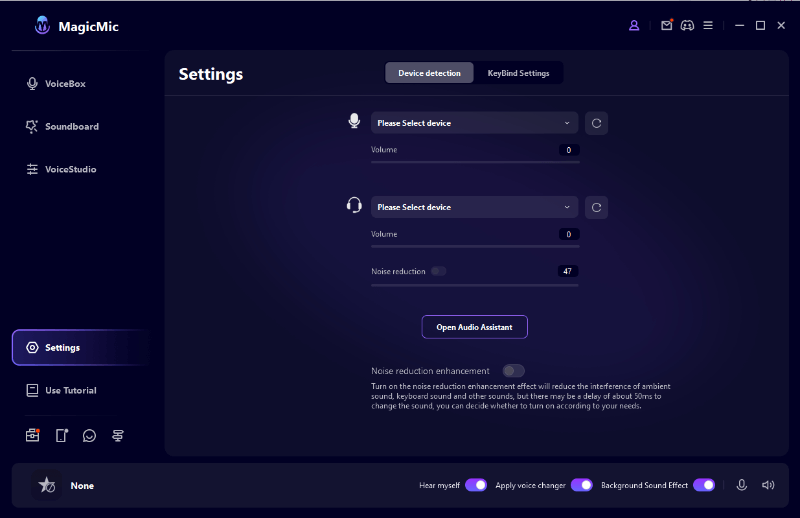 Step 4: Choose Voice and Sound Effects
With MagicMic, you can experiment with a wide range of voice effects and assign them to keybinds for easy access and convenience.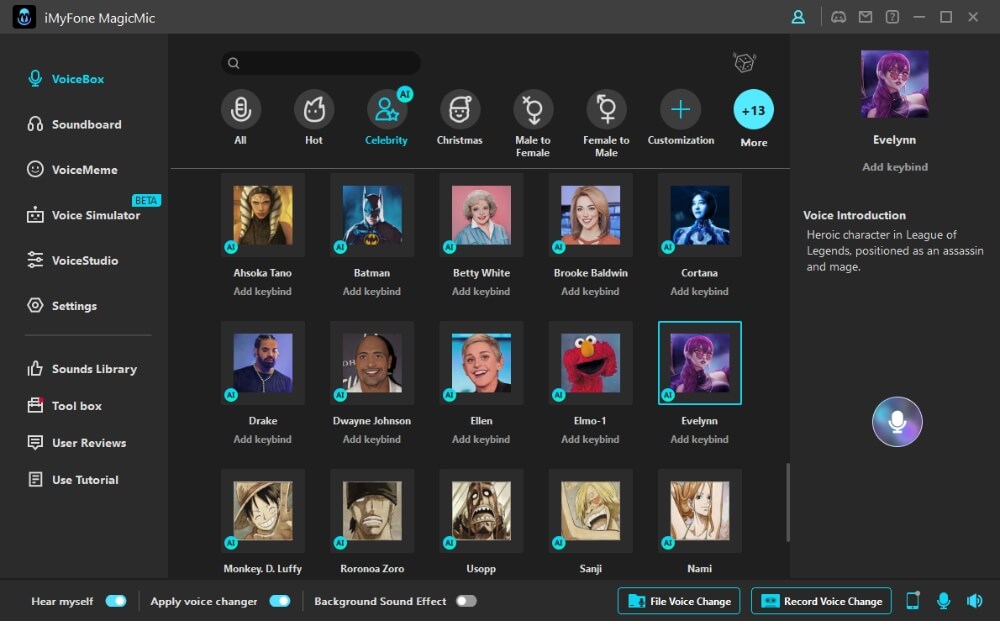 Step 5: Create Your Own AI Voice
If you can't find the perfect voice effect, you can create a personalized one by uploading any audio clip and transforming it into your desired voice. There are no limits to your creativity with MagicMic!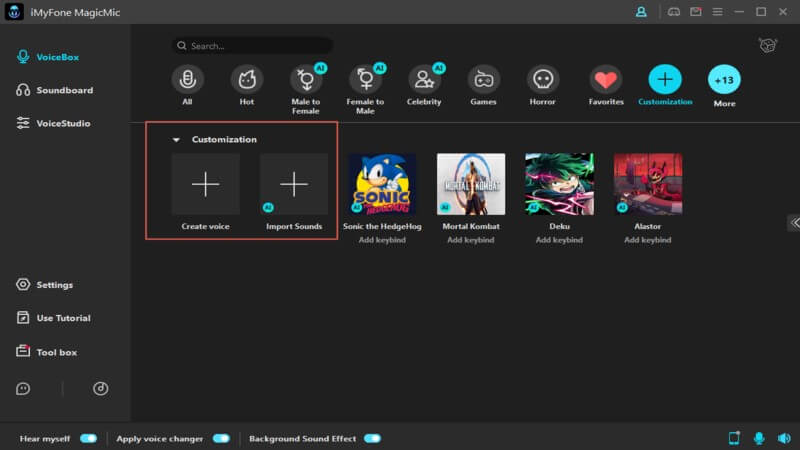 Video Guide About MagicMic Jinx AI Voice Generator
Voxal Voice Changer is a real-time voice changing software that allows you to modify your voice in various ways during live conversations or recordings. It offers various voice effects, including robot, girl, boy, alien, and more. The software is compatible with Windows and Mac operating systems.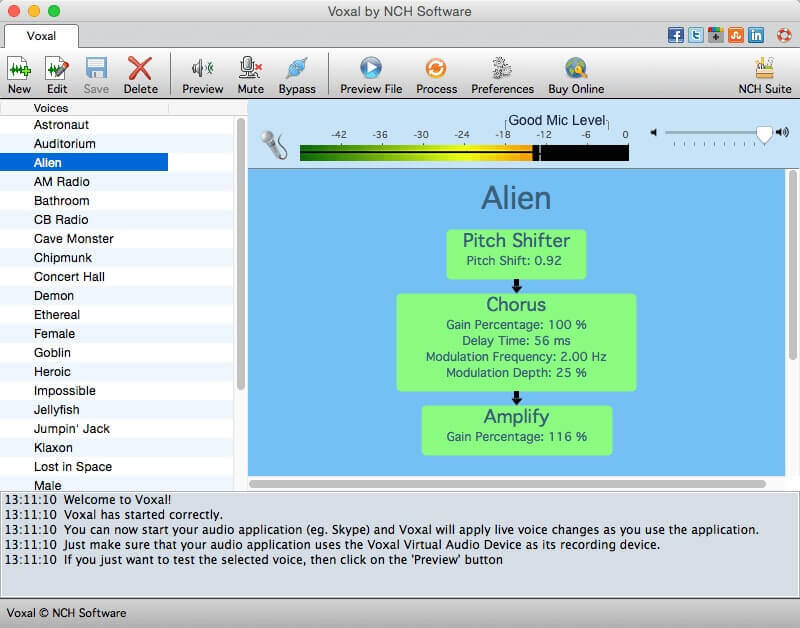 Features:
Real-time voice changing during live conversations or recordings.

Compatible with various communication and streaming platforms.

Offers a wide range of voice effects, including robot, girl, boy, alien, and more.

Easy to use with a user-friendly interface and customizable voice presets.
How to change your voice in Voxal Voice Changer
1.To begin, simply download and run Voxal
2.In the next step, choose from a wide range of voice effects to find the perfect transformation.
3.Experience the thrill of applying voice effects in real-time
The Voice.ai platform empowers businesses to develop and implement personalized voice assistants and chatbots. It provides a range of services and tools for constructing conversational interfaces, including natural language processing, speech recognition, and text-to-speech functionalities. Voice.ai seamlessly integrates with multiple channels, such as messaging apps, smart speakers, and voice assistants.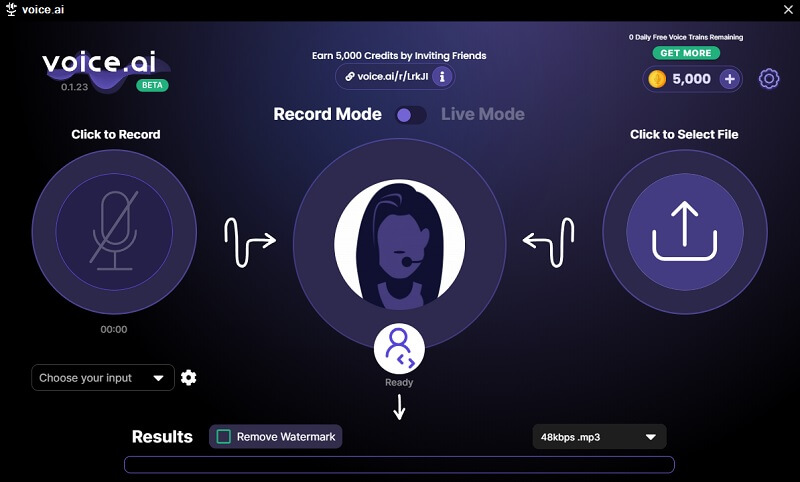 Features:
Tailor voice assistants for specific business requirements with customizable options.

Easy-to-use interface and tools for seamless development experience.

Integrate with various voice assistants, messaging apps, and more.

Unlock powerful capabilities such as natural language processing and accurate speech recognition.
How to change your voice in Voice.ai
1.Obtain the Voice.ai installer by downloading it from the official website.
2.Execute the installer, accepting the Terms of Service and granting required permissions.
3.Open Voice.ai.exe to launch the application.
4.Set up your personal account.
5.Begin utilizing the user-generated content (UGC) voice effects.
Part 4: FAQs about Jinx AI Voice
1. Why is Jinx called powder?
While Jinx is her current name, her original nickname "Powder" was derived from the shade of her hair, which is powder-blue. At first glance, this may not seem imaginative, but it becomes more apparent when considering that her sister's name, Violet, is similarly inspired by her purple hair.
2. Why did Jinx turn evil?
1) Tragic past: Jinx, originally known as Vi's sister named Powder, experienced traumatic events during her childhood. These events, including the destruction of their home, had a profound impact on her mental state.
2) Abandonment and isolation: After the destruction of their home, Jinx felt abandoned and isolated. This sense of loneliness and betrayal contributed to her descent into madness and villainy.
3) Unstable personality: Jinx exhibits signs of an unstable personality, characterized by unpredictability, impulsiveness, and a disregard for rules and authority. This instability further fueled her transformation into a chaotic and unpredictable force.
4) Influence of chaos and destruction: Jinx is drawn to chaos and destruction, finding joy and purpose in causing mayhem. This affinity for chaos and her desire to disrupt the established order played a significant role in her turning evil.
3. What platforms is Jinx AI voice compatible with?
Jinx AI voice is compatible with various communication and streaming platforms, including Discord, Twitch, Skype, and more.
Final words
In conclusion, the Jinx AI voice changer, MagicMic, revolutionizes the gaming and content creation experience. With its real-time voice customization capabilities, gamers can embody characters like Jinx from League of Legends, adding an immersive touch to their virtual adventures.
MagicMic's compatibility across various platforms, user-friendly interface, and soundboard feature make it a popular choice among content creators and social media users. Whether it's live streaming or voice calls, MagicMic amplifies creativity with high-quality audio and regular updates, delivering an enchanting experience for all.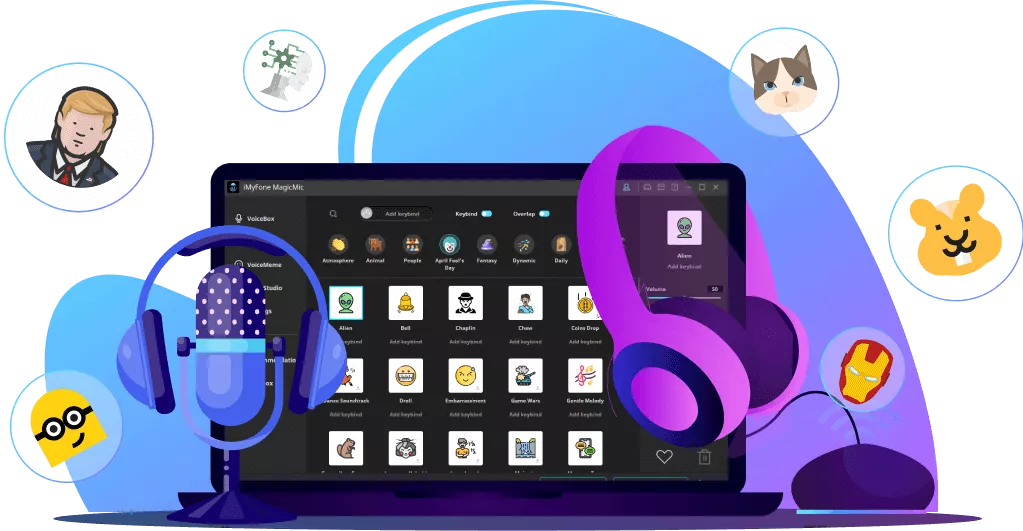 225+ Voice effects for one-click voice changing in real-time.
Huge library with 600+ Voice Effects and 200+ Voice Memes.
Sound emulator in games, live, chatting, online classes, and more.
Voice recording and audio voice changing is supported.
Voice studio lets you create any voice you like.