In the realm of video games, few titles have generated as much anticipation and intrigue as Elden Ring. However, one aspect that sets this game apart is its distinctive voice, both figuratively and literally.
The Elden Ring voice possesses a mesmerizing quality, captivating players with its ethereal and otherworldly sound effects. From the resonant clang of clashing swords to the haunting whispers of ancient spirits, the audio design in Elden Ring immerses players in a surreal auditory experience. But what if you could delve deeper into this realm of sound?
This article delves into the secrets of obtaining the Elden Ring AI voice. Unlock the door to a world where the realms of gaming and AI converge, offering players an unprecedented level of immersion in the captivating universe of Elden Ring.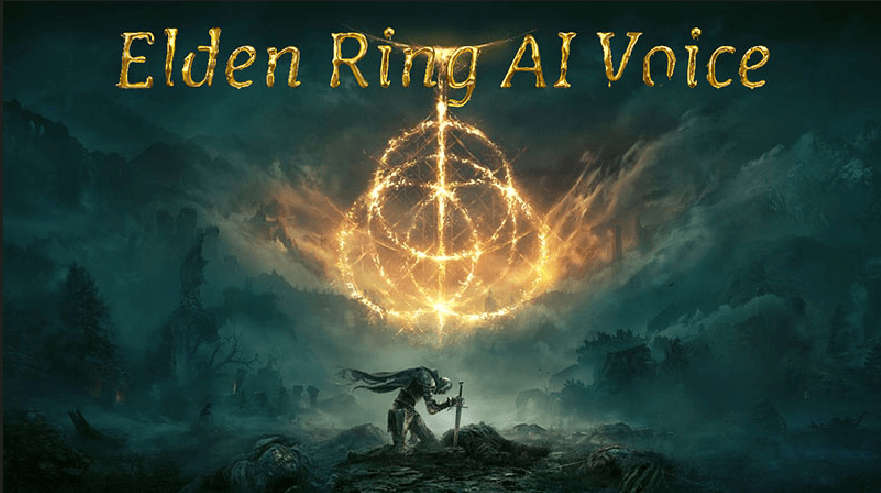 Part 1: What is Elden Ring?
Elden Ring is an epic fantasy action role-playing game crafted by FromSoftware and brought to life by Bandai Namco Entertainment. This remarkable game is the brainchild of Hidetaka Miyazaki, the mastermind behind Dark Souls, Bloodborne, and Sekiro: Shadows Die Twice, and George R.R. Martin, the brilliant author responsible for A Song of Ice and Fire and the renowned television series Game of Thrones.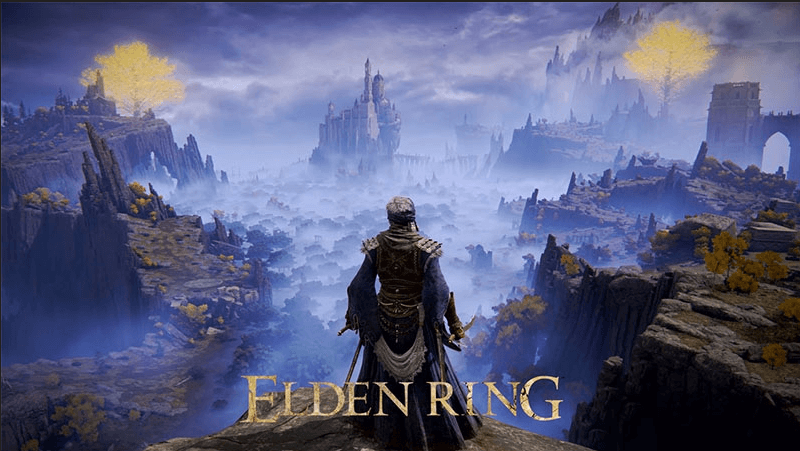 Part 2: Who are Elden Ring Voice Actors?
Here are the voices behind some of the big bosses and memorable characters in the game.
Melina - Martha Mackintosh
In the game Elden Ring, players encounter a character named Melina during the initial stages of the adventure. The voice behind Melina is none other than Martha Mackintosh, known to fans of FromSoftware as Captain Yorshka from Dark Souls 3.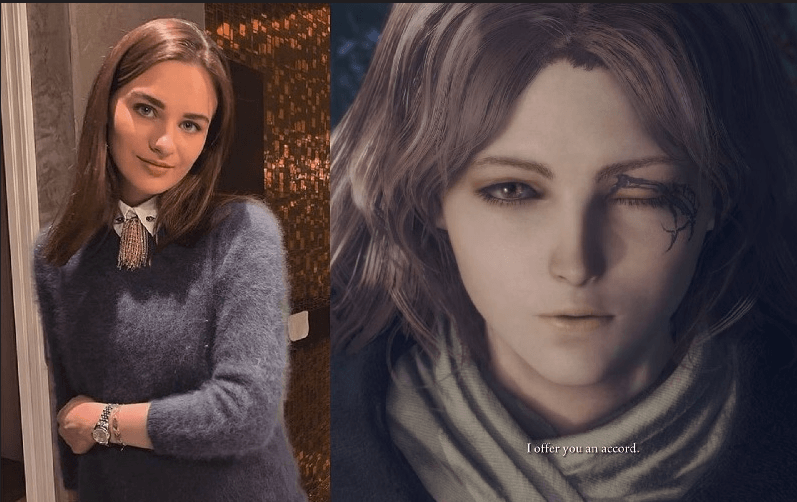 Kalé - Nabil Elouahabi
The character Kalé, a wandering merchant, is brought to life by the talented voice actor Nabil Elouahabi. Fans may recognize Nabil from his previous role as Cypher in the game Valorant.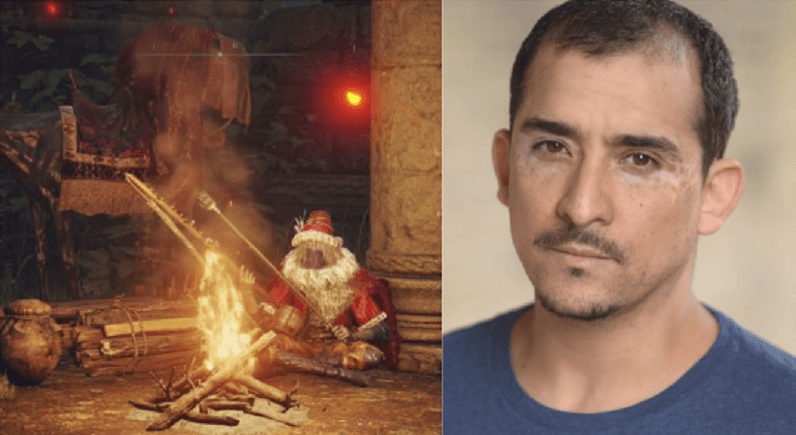 Mogh - Con O'Neill
In The Lands Between, Mogh, voiced by Con O'Neill (known for The Batman), is a formidable boss. O'Neill also portrayed Titchy Gren in Dark Souls II and had notable roles in Chernobyl, Cobra, and Uncle.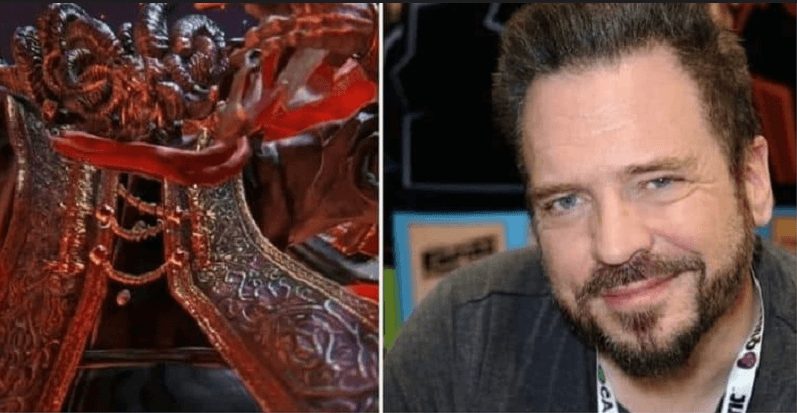 Ranni - Aimee-Ffion Edwards
Aimee-Ffion Edwards lends her voice to the character Ranni. Known for her versatile acting skills, Aimee-Ffion Edwards has appeared in various notable roles, including Sophie in "Skins" and Esme Shelby in "Peaky Blinders."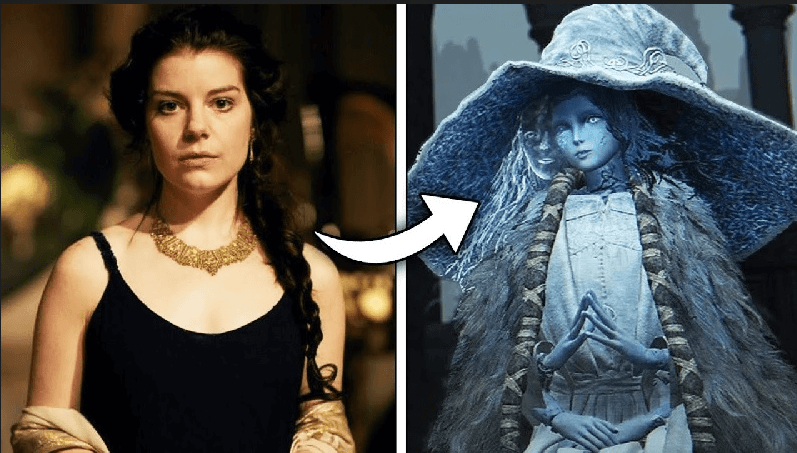 Godrick - Ramon Tikaram
In the vast world of Elden Ring, players will face the formidable boss Godrick as one of their initial challenges. Voiced by the talented Ramon Tikaram, known for his roles in games like Total War: Three Kingdoms, Total War: Warhammer 2, and Subnautica, Godrick brings a captivating presence to the game.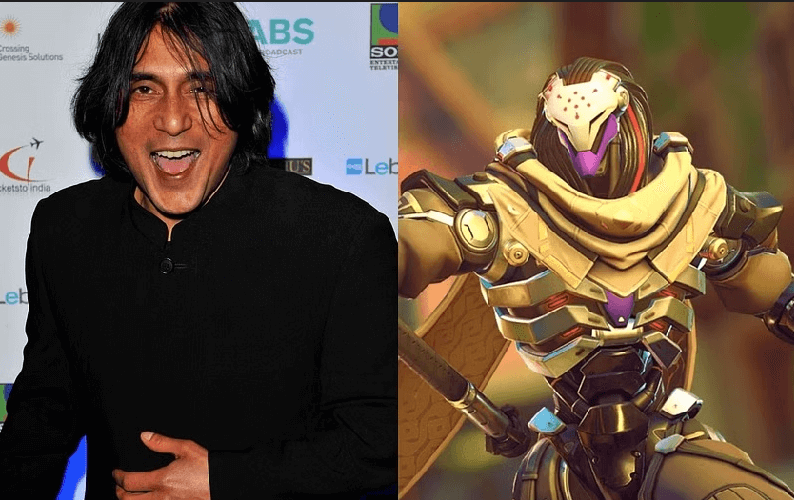 Part 3: How to Get Elden Ring AI Voice by Using Elden Ring Voice Changer?
MagicMic is a versatile software that allows users to modify their voices in real-time during various online activities. With the Elden Ring AI voice, users can adopt the voice style of characters from the game, enhancing their gaming experience and immersing themselves in the world of Elden Ring through unique vocal transformations.
How to use MagicMic Get Elden Ring AI Voice?
Step 1: Download and Launch
Download and install MagicMic software on your device. Open the app, log in with your email credentials
Step 2: Configure Input and Program Settings
Configure program settings: select primary mic as input, enable "Apply Voice Changer" and "Hear myself" options for real-time voice modification.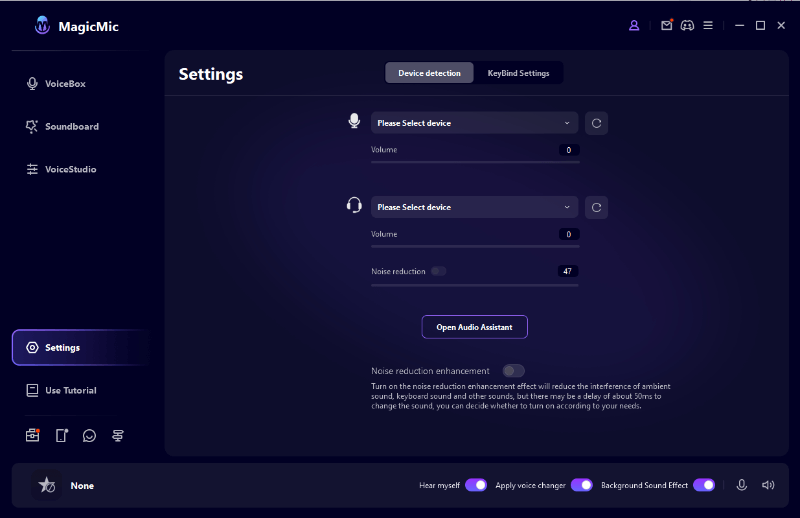 Step 3: Select the MagicMic Virtual Audio Device
Select Voice Changer Virtual Audio Device as input in your desired application to seamlessly incorporate your modified voice.
Step 4: Choose Voice and Sound Effects
Discover a vast collection of voice effects in MagicMic. Experiment and assign effects to keybinds for easy switching.
Key features of MagicMic Elden Ring AI voice changer
It provides 600+sound effects, 200+ voice memes, and 225+ voice filters

Immersive Elden Ring AI Voice: Transform your voice into the captivating characters of Elden Ring, such as Melina, Kalé, Godrick, Ranni and more, bringing the game's atmosphere to life.

Extensive Voice Effects: Access a wide range of Elden Ring voice effects.

Real-time Voice Modification: Modify your voice in real-time, allowing you to seamlessly adopt the persona of your favorite Elden Ring character during gameplay or conversations.

Quick and Easy Setup: Install and configure MagicMic effortlessly, enabling you to start using the Elden Ring AI voice and other effects within minutes.
Video Guide Below About MagicMic Voice Changer:
VoxBox is a revolutionary AI voice tool for game characters, featuring 3200+ Elden Ring-inspired voices in 77 languages and 100 accents. Its vast capabilities include text-to-speech, voice cloning, and transcription. With adjustable pitch, speed, and volume, VoxBox sets new standards for gaming voiceovers and creative projects.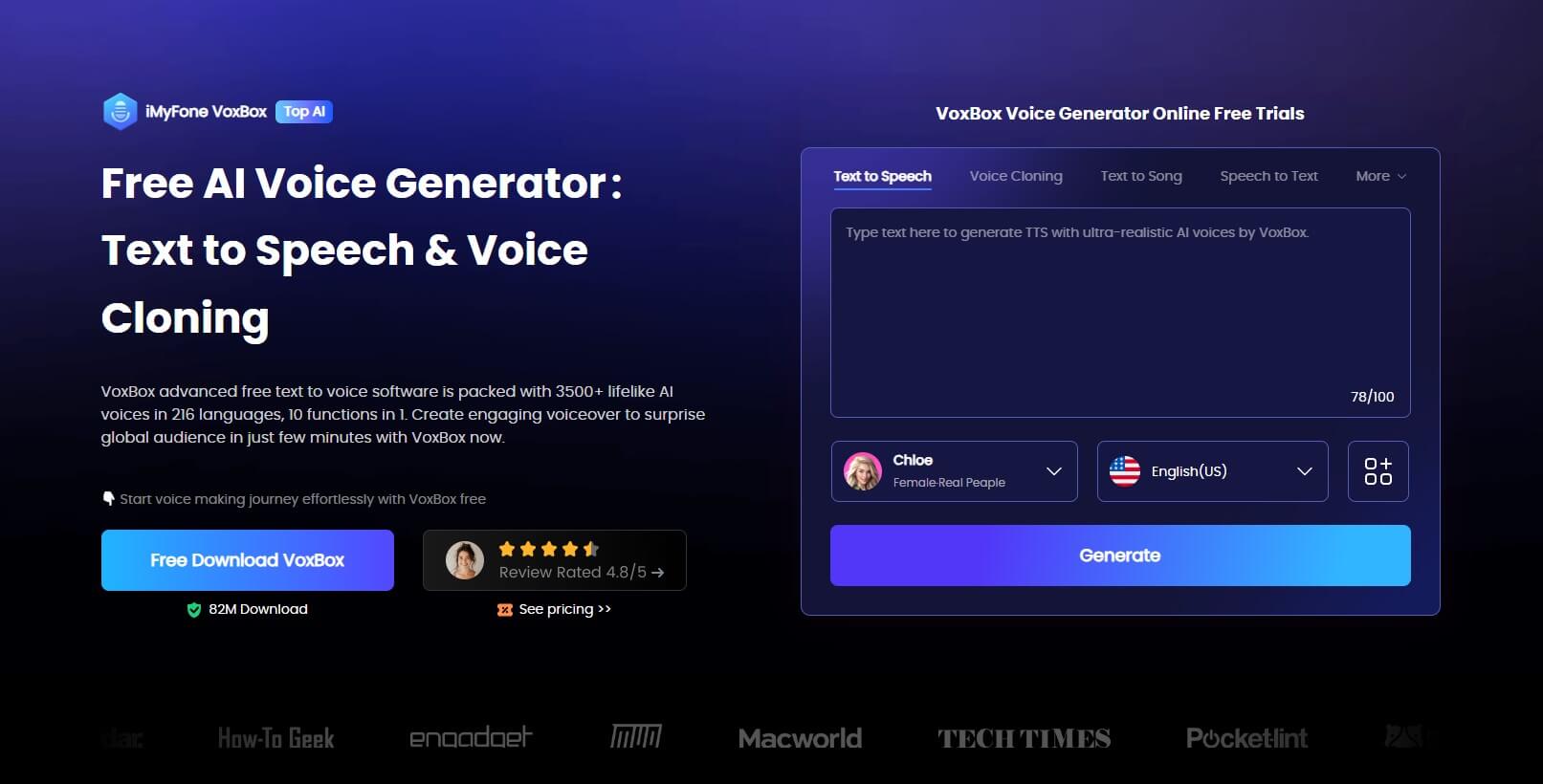 Key features of VoxBox Elden Ring text to speech
Diverse AI Voices: VoxBox offers an extensive selection of 3200+ AI-generated voices, ranging from YouTubers to celebrities, catering to a wide range of roles and characters.

Global Accessibility: With support for 46+ languages, including Japanese and German, VoxBox ensures a worldwide reach, facilitating communication and creative expression on a global scale.

Varied Accents: Unlock the potential for authenticity with over 100 accent options, including British, Indian, and Hindi, empowering users to craft voices that resonate with their audience.

Multi-functional Toolbox: VoxBox is an all-in-one solution, providing features such as text-to-speech, speech-to-text, voice recording, video conversion, and audio editing, elevating the possibilities for content creation and production.
Part 4: Elden Ring Sound Effects Download: Elden Ring Soundboard PC/Online
1) MagicMic Elden Ring Sound Effects
MagicMic Soundboard is a versatile audio tool that enhances your voice during online communication. With a vast array of sound effects and voice filters, it adds immersive elements to your conversations. For fans eagerly anticipating "Elden Ring," MagicMic Soundboard allows you to channel the game's ambiance and characters, creating an even more engaging and entertaining experience.

2) 101Soundboards
101Soundboards is a fantastic audio platform that offers a wide range of sound clips and effects for various purposes. In anticipation of "Elden Ring," 101soundboards provides an extensive collection of sound bites from the game, allowing fans to immerse themselves in the world of Elden Ring and bring its atmosphere to their own projects, streams, or conversations.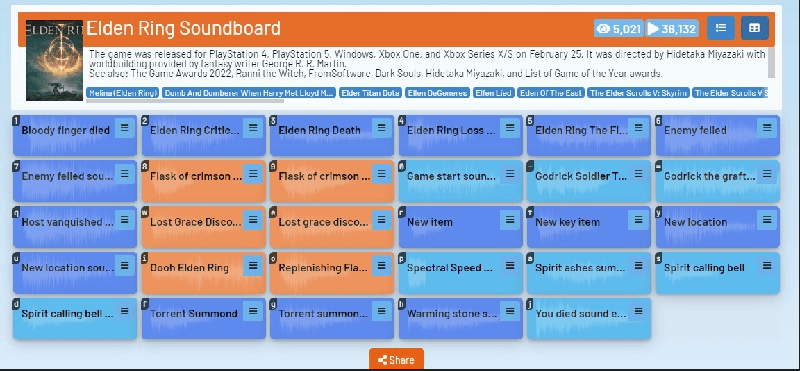 Part 5: FAQs about Elden Ring AI Voice
1. Is Elden Ring available on PC?
Minimum Configuration:
Operating System: Windows 10;CPU: Intel Core i5-8400 or AMD Ryzen 3 3300X;RAM: 12 GB;Graphics Card: NVIDIA GeForce GTX 1060 3 GB or AMD Radeon RX 580 4 GB
2. Is Elden Ring OK for beginners?
Elden Ring welcomes beginners to explore its world and encourages them to retreat from challenging areas, returning later with newfound skills to overcome obstacles. The game's open environment invites exploration, empowering players to eventually conquer any challenge it presents.
3. Does Elden Ring have voice chat?
Yes, there has voice chat in Elden Ring. But by default, voice chat is disabled, you have the option to enable it through the network menu.
4. What platforms does the Elden Ring AI voice changer support?
The AI voice changer is compatible with various platforms, including PCs, gaming consoles, and mobile devices, ensuring convenience and accessibility for a wide range of users.
Final words
In conclusion, the Elden Ring voice cast, including Aimee-Ffion Edwards and Simon Gregor, has piqued the interest of fans eagerly awaiting the game's release. Some fans aspire to use voice changers to emulate the Elden Ring sound effect, while others hope to utilize AI technology to transform their own voices into that of their favorite characters.
With tools like MagicMic, fans can fully immerse themselves in the game and take on the persona of their chosen character. Overall, the Elden Ring AI voice has become a highly anticipated feature, adding to the excitement surrounding the game's release.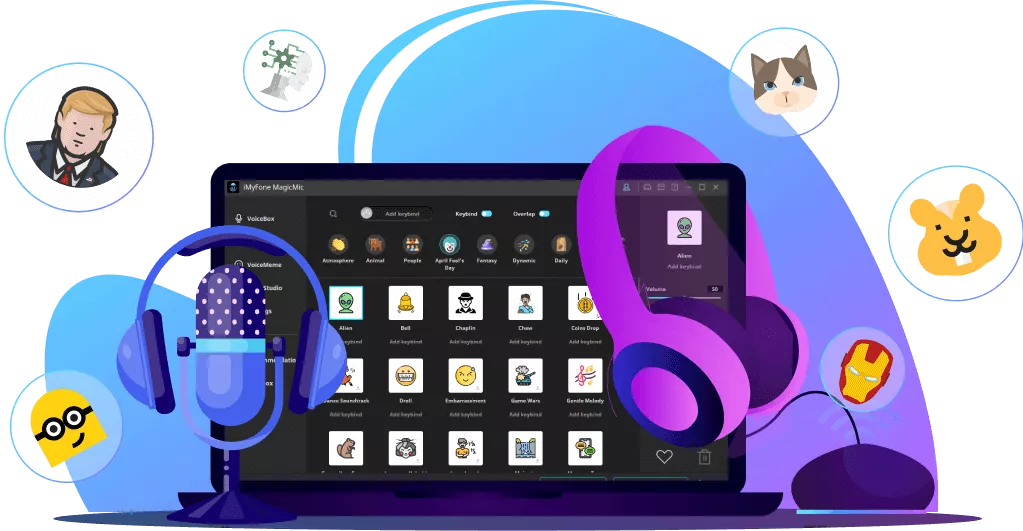 225+ Voice effects for one-click voice changing in real-time.
Huge library with 600+ Voice Effects and 200+ Voice Memes.
Sound emulator in games, live, chatting, online classes, and more.
Voice recording and audio voice changing is supported.
Voice studio lets you create any voice you like.