XXXTentacion, born Jahseh Dwayne Ricardo Onfroy, was a highly influential American rapper, singer, and songwriter. Known for his unique and versatile vocal style, XXXTentacion captivated audiences with his emotionally charged performances. His untimely death in 2018 left a void in the music industry.
However, recent advancements in artificial intelligence have paved the way for a remarkable development—an AI voice changer that allows users to replicate XXXTentacion's distinct voice. This article explores the innovative technology behind the AI XXXTentacion voice and its potential impact on the music landscape.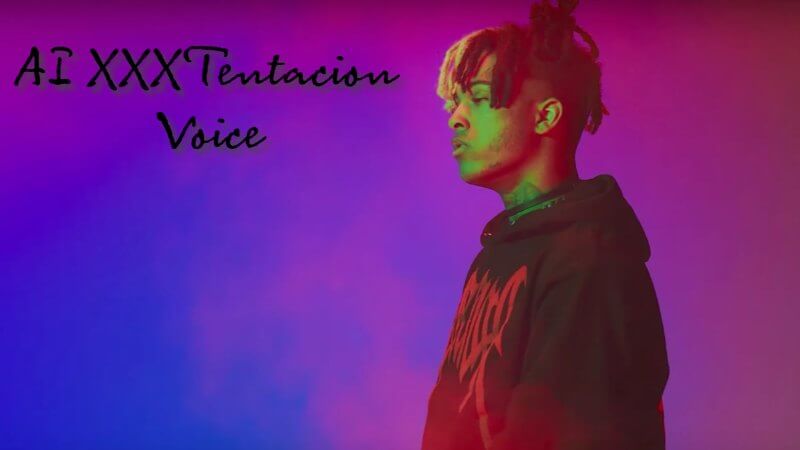 Part 1: When did XXXTentacion Die and How did He Die?
XXXTentacion tragically passed away on June 18, 2018, at the age of 20. He was fatally shot during a robbery in Deerfield Beach, Florida. XXXTentacion's death shocked the music world and left his fans mourning the loss of a talented and controversial artist who had made a significant impact in a short period of time.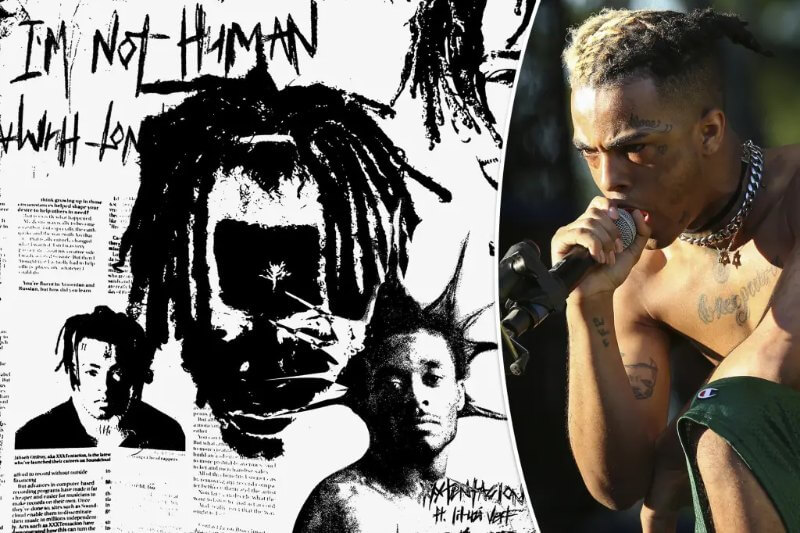 Born on January 23, 1998, in Plantation, Florida, XXXTentacion quickly rose to prominence with his unique blend of genres, including hip-hop, emo rap, and rock. His music often delved into themes of depression, self-harm, and mental health struggles, resonating with a generation grappling with similar issues. Despite the controversy surrounding his personal life, XXXTentacion's music struck a chord with millions of listeners, earning him a devoted fan base that admired his raw and introspective lyrics.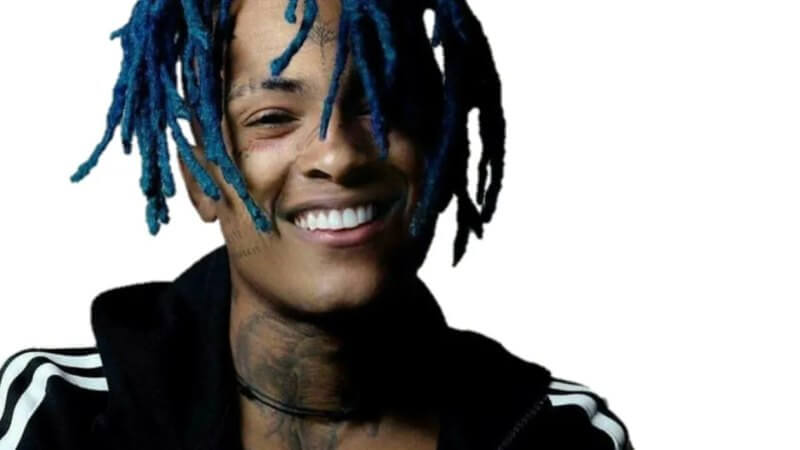 Part 2: How to Get XXXTentacion AI Voice with Real-time Voice Changer?
MagicMic is an innovative software that allows users to modify their voices in real-time. With its extensive range of voice filters and effects, it offers the ability to emulate XXXTentacion's distinct vocal style and create unique audio experiences.
Key features of MagicMic
AI XXXTentacion Voice Changer
It provides 225+ voice effects,600+ voice effects and 200+ voice memes.

Real-time Voice Changer: It lets you modify your voice instantly, including the ability to emulate XXXTentacion's unique vocal style.

Extensive Voice Effects: With a wide range of filters and effects, it allows you to customize your voice for various purposes, including music production and online gaming.

Compatibility: It works seamlessly with popular communication platforms like Discord, Skype, and Twitch, making it easy to use during live streams or online conversations.

Easy-to-Use Interface: The user-friendly interface makes it simple to apply voice modifications and create personalized audio content.

Custom Voice Settings: It allows you to save and manage your favorite voice presets, enabling you to recreate XXXTentacion's voice effortlessly.

You can transform your voice to sound like XXXTentacion, Juice WRLD, Lil Peep, Billie Eilish, Ski Mask the Slump God, Lil Uzi Vert, Drake and other singers.
How to Get XXXTentacion AI Voice?
Step 1: Download and Launch
Download and install MagicMic software, then open the app and sign in using your email.
Step 2: Configure Input and Program Settings
Configure settings: Choose your primary microphone as input, enable "Apply Voice Changer," and activate "Hear Myself" for real-time voice modification.
Step 3: Select the MagicMic Virtual Audio Device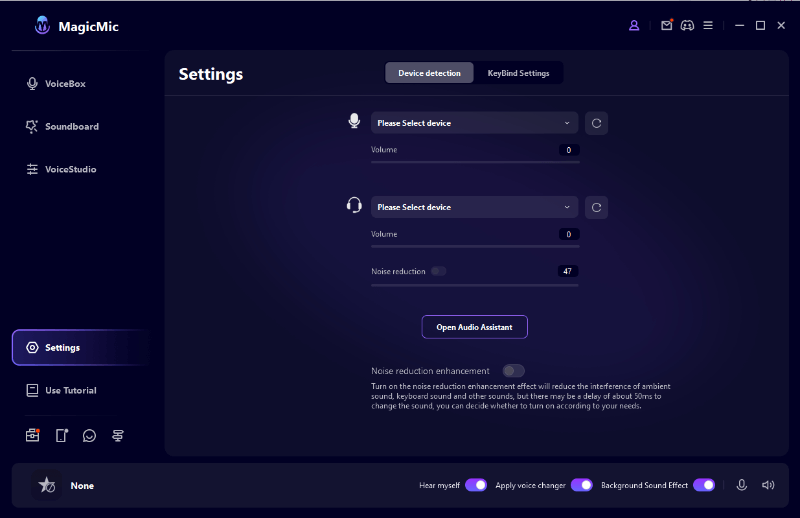 Seamlessly integrate your modified voice by selecting Voice Changer Virtual Audio Device as the input in your desired application.
Step 4: Choose Voice and Sound Effects or Create AI Voice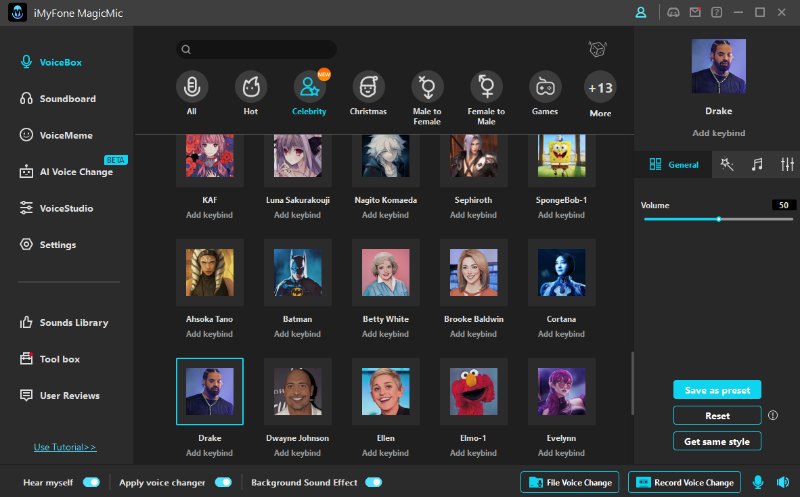 Explore the array of voice effects in MagicMic. Experiment with different effects, assign them to keybinds for convenience, and get creative by uploading audio clips for unique modifications.
Watch the Video About XXXTentacion AI Voice Changer:
Part 3: All of XXXTentacion songs List
The following is a selection of some of XXXTentacion's most popular songs. While this list is not exhaustive, it includes well-known tracks that have resonated with his fans:
1. "Sad!" - Known for its emotional lyrics and captivating melody, this song became one of XXXTentacion's biggest hits.
2. "Jocelyn Flores" - A tribute to a friend, this introspective track showcases XXXTentacion's raw emotions and vulnerability.
3. "Moonlight" - With its dreamy production and catchy chorus, this song gained widespread acclaim for its unique sound.
4. "Changes" - This heartfelt ballad explores themes of self-reflection and personal growth, resonating with listeners.
5. "Fuck Love" (feat. Trippie Redd) - A collaboration with Trippie Redd, this emotional duet delves into the complexities of love and heartbreak.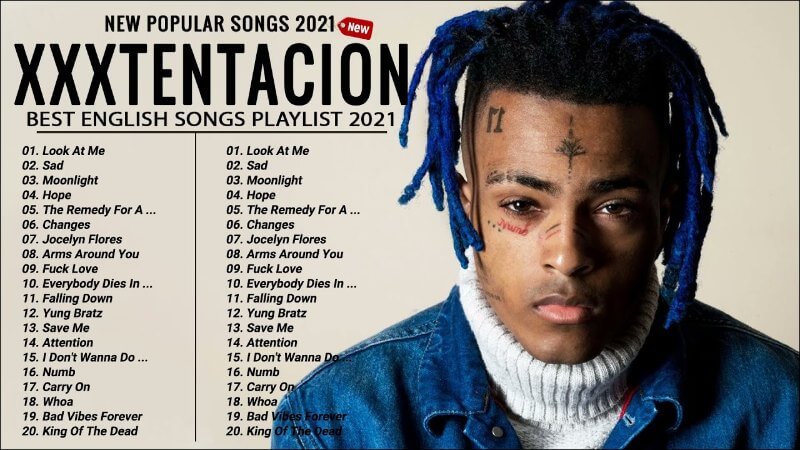 Part 4: Hot Topics about AI XXXTentacion Voice
1. What genre of music did XXXTentacion make?
XXXTentacion's music blended various genres, including hip-hop, emo rap, and rock.
2. What impact did XXXTentacion have on the music industry?
XXXTentacion had a significant impact, captivating audiences with his raw and emotional performances and exploring themes of mental health and personal struggles in his music.
3. Was XXXTentacion a controversial artist?
Yes, XXXTentacion was a controversial figure due to his legal issues and past behavior. However, he also had a dedicated fan base that admired his musical talent and messages of self-reflection.
4. What is XXXTentacion AI voice?
AI XXXTentacion voice refers to the use of artificial intelligence technology to replicate and emulate the unique vocal style of XXXTentacion, allowing users to generate audio that resembles his voice.
Final words
In conclusion, the article highlights the emergence of AI XXXTentacion voice technology, including AI voice changers and tools like MagicMic. XXXTentacion's unique vocal style and emotional performances have made him a captivating figure in the music industry. The ability to emulate his voice using AI has garnered interest from artists, content creators, and fans alike.
The demand to use XXXTentacion's voice stems from a desire to incorporate his distinct sound into music production, content creation, and other creative endeavors. With the aid of AI technology, users can now access tools like MagicMic to modify their voices and experience the essence of XXXTentacion's vocal artistry in their own work.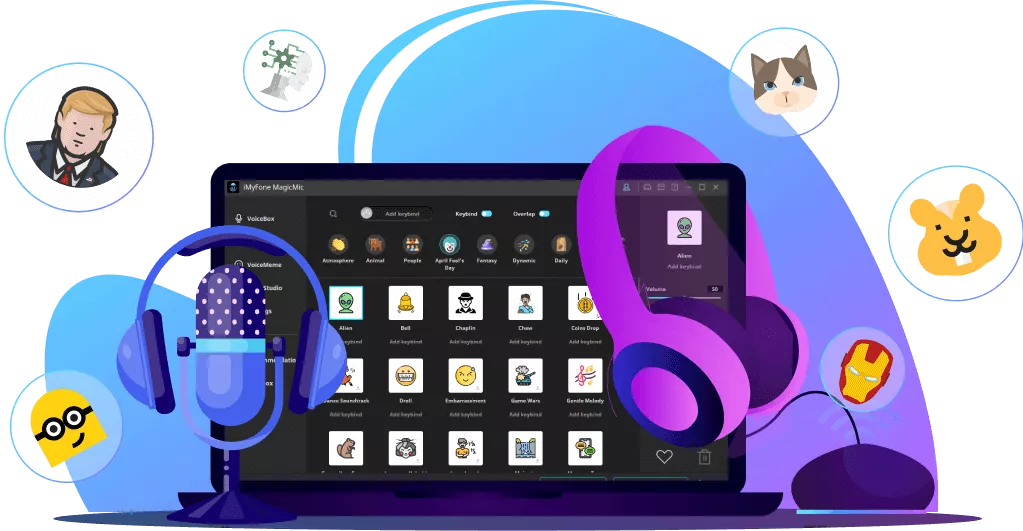 225+ Voice effects for one-click voice changing in real-time.
Huge library with 600+ Voice Effects and 200+ Voice Memes.
Sound emulator in games, live, chatting, online classes, and more.
Voice recording and audio voice changing is supported.
Voice studio lets you create any voice you like.