Almost every day, we see a new trend or challenge coming ashore on TikTok, but with a new sound, track, or type of music. However, the question remains, how to download TikTok sounds. Anyone who wants to join in on the challenge must download the song from TikTok.
While some of the old songs have gained immense popularity, like Bella Poarch or some of the refurbished songs, they have become an overnight sensation like Bella Ciao. Downloading the song you want can become a different sort of challenge because TikTok does not provide a way to do it directly from the app. Hence, we have listed three ways to download a TikTok below, starting with the best option.
Save TikTok Sounds from Video on PC with iMyFone Filme
iMyFone Filme is an excellent video and audio editing software built to improve your experience and make it super easy to create and modify videos. By using Filme, you can;
Use extensive editing tools including pan, zoom, trim, split, speed change, contrast, and other aspects to make a bespoke video outcome.

Filme has an exhaustive library of sounds, audio, graphics, effects, transitions, texts, and other forms of templates for video and audio editing.

You can edit the media files on the multi-purpose timeline and fuse different forms of files and graphics into a single video.

Filme is one of the best solutions to download TikTok sounds as it has intuitive controls offering a smooth user experience.

With Filme, you can also record your screen and voice and add them to the downloaded content.
These and many other excellent features of Filme enhance your experience in creating and editing videos. In this, when you want to download sound from TikTok, Filme has a solution for that too.
Read on to know how to download TikTok sounds by using Filme.
Step 1: Save the TikTok video on your device (PC) from which you want to extract the audio track.
Step 2: Open Filme and insert that file in Filme either by dragging it onto the software or inserting it from the drive.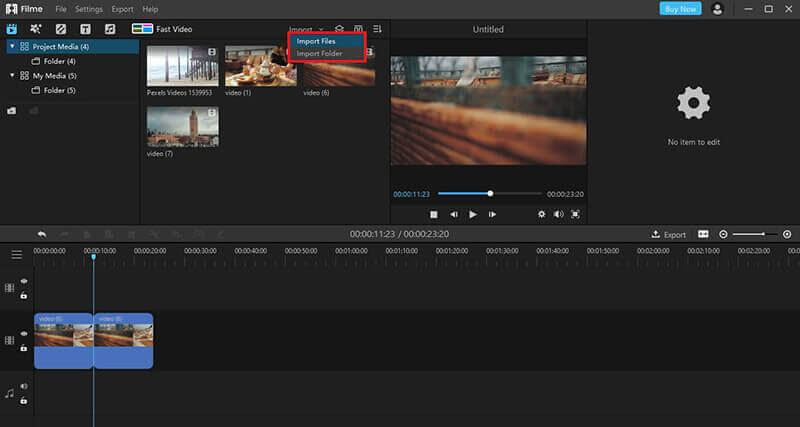 Step 3: Drag the added video on the timeline. Right click on the video file on the timeline and select Detach Audio.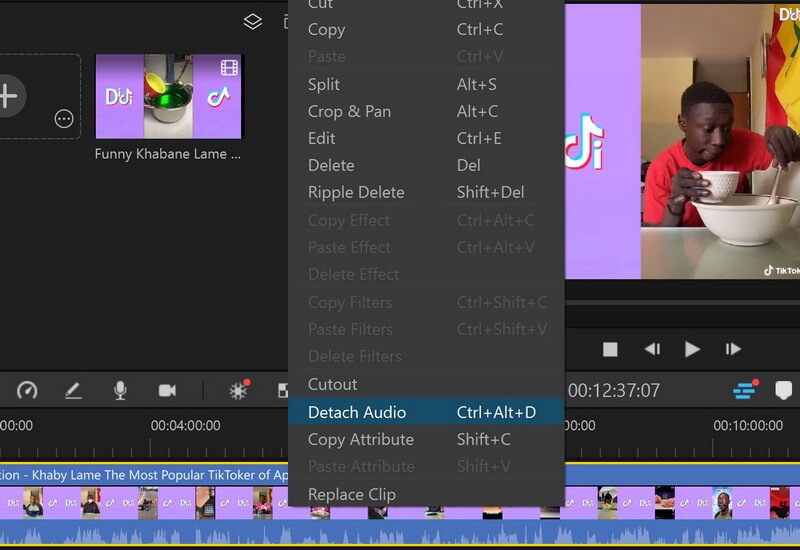 Step 4: With the audio file displayed separately on the timeline, you can either cut, trim, or modify the audio file without tampering with the video.
Step 5: To download TikTok sounds with Filme, go to export and select Audio. Choose the format and click on Export.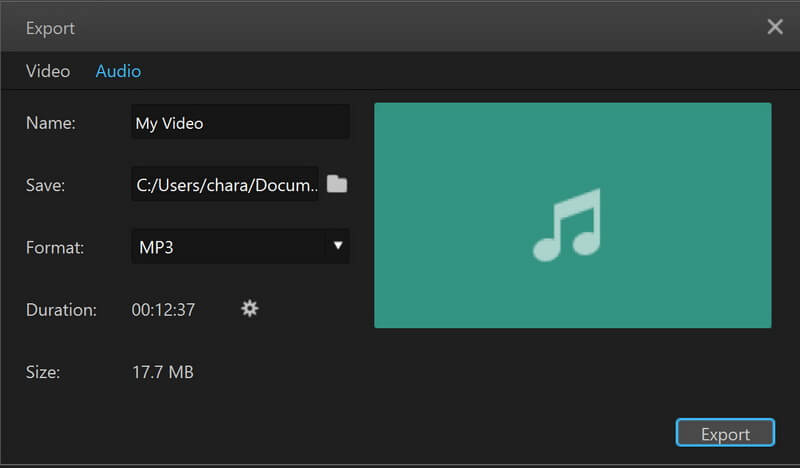 Now you know how to download TikTok audio and customize it to make a fantastic video with your content added over the same song.
Also Read:
How to Combine Sounds on TikTok >>
Filme gives you several other options to further improve your video outcome. Besides the feature of Filme you have read above, you must check out its repository of additional elements addressing all your needs and requirements.
You can choose from the free and paid version of Filme. The paid version will provide several new and stellar features, but the free version is more than enough to create amazing videos.
Download Songs from TikTok Online
If not for Filme, which should be your ideal platform to convert TikTok to MP3, you can go ahead with another solution. This time, we are helping you with an online platform that you can use to download and convert TikTok sounds to audio files over the web.
The online platform you can access is Kapwing.com. Kapwing is an online video converter and editor with collaboration features inbuilt. With Kapwing, you can;
Record and convert your videos online by accessing the device camera and mic.

You can upload a video downloaded from any platform with different extensions including, .mp4, .mov, .png, .avi, .webm, etc.

Kapwing gives you the ability to convert and optimize your files along with transcoding them for best results.

The video editor timeline lets you play with the medial files and adjust them according to requirements creating a bespoke outcome.

Kapwing has AI-enabled features meant to speed up the editing and video conversion process.
While helping you work on the videos, Kapwing also has the functionality to download TikTok songs online. Here's the process to complete TikTok audio download with Kapwing.
Step 1: On your phone or laptop, copy the TikTok video from which you want to extract the sound.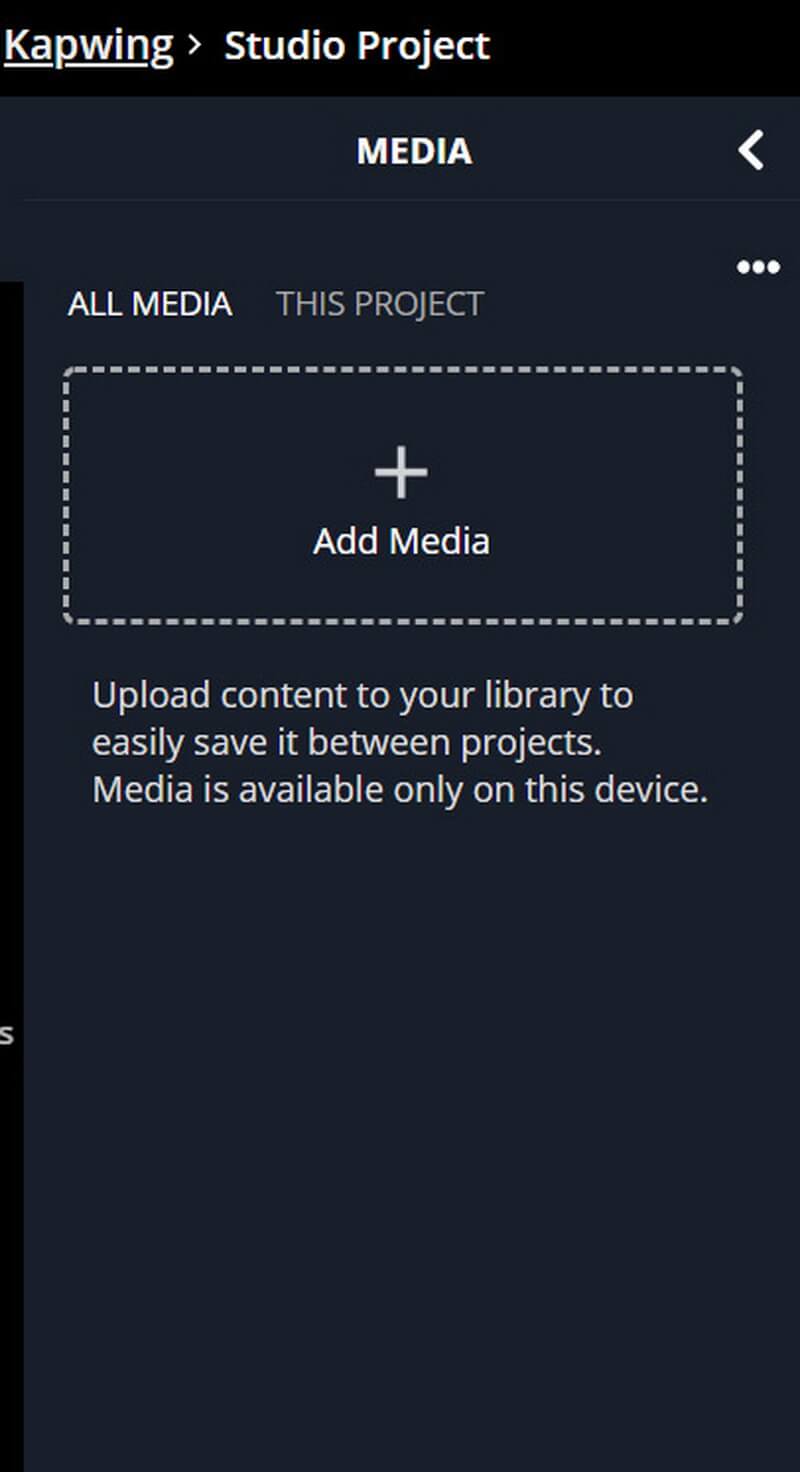 Step 2: Paste the link by clicking on Add Media and pasting the link in the given column towards the bottom of the dialog box.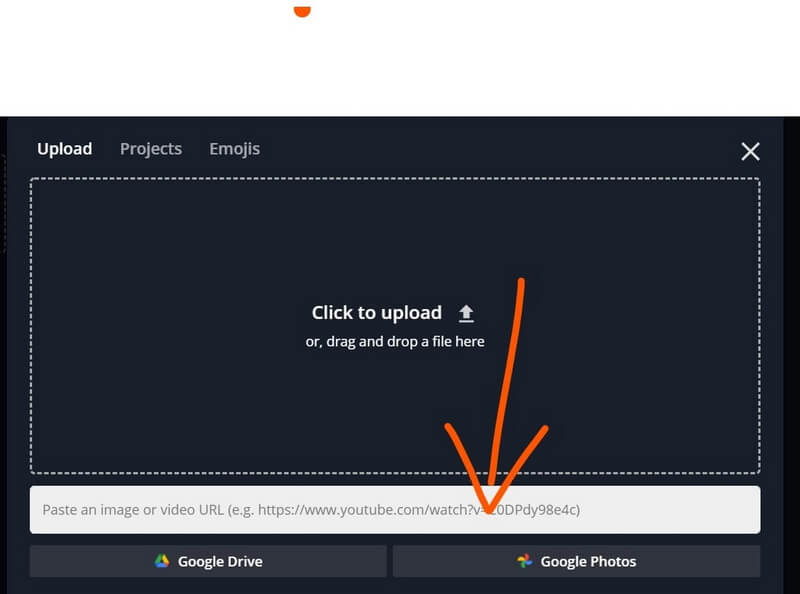 Step 3: To download the sound, go to Export Video on the top, click on the downward arrow, and select Export as MP3.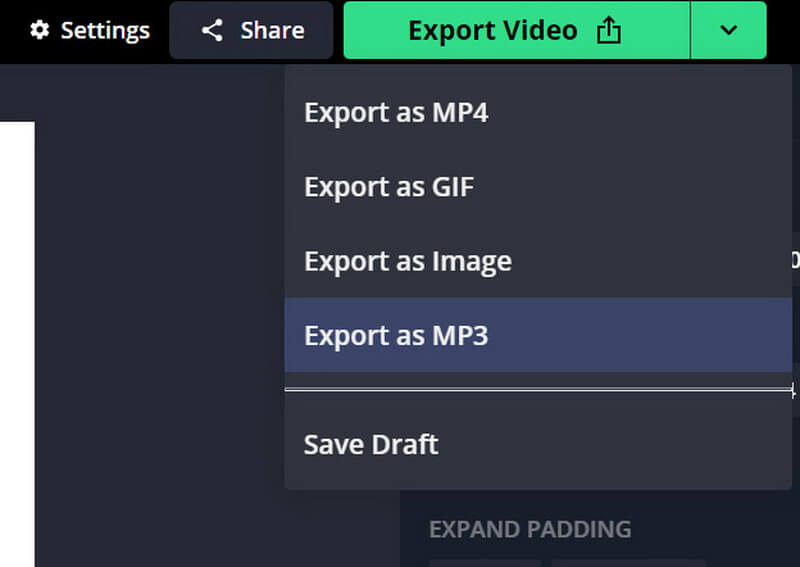 Pros of Using Kapwing:

1. Using Kapwing means you can execute the entire conversion process online without downloading software.

2. The editing process is fairly simple compared to other online solutions.

3. Kapwing has AI-enabled features that improve the user experience and speed up the process.

4. Although they have a paid version with better features, the free version is also enough to easily edit videos and audio files, with several functions unlocked for the users.
While Kapwing provides one of the best answers to how to download TikTok sounds, it has a few shortcomings. Things like the timeline, which provides limited functionality in the free version, can thwart your editing process.
You might face issues in using Kapwing when the internet is not working properly. This can even cause hurdles in the editing process and delay the outcome.
Get TikTok Audio on iPhone/Android
You can also convert videos from TikTok to MP3 on iPhone or Android by following a few steps. As we are living in a mobile-first age, accessing the desktop or a laptop at all times is not possible. But with an Android or iPhone in your pocket, you can save sounds on TikTok and use them to create your own videos.
Although there is no dedicated application to import, convert, and download TikTok song on your phone, you can use a website from your phone. Follow the process to know more.
Step 1: Go to the TikTok video on your phone from where you want to use the audio file. Click on the three dots situated on the left panel on the screen and click on Copy Link.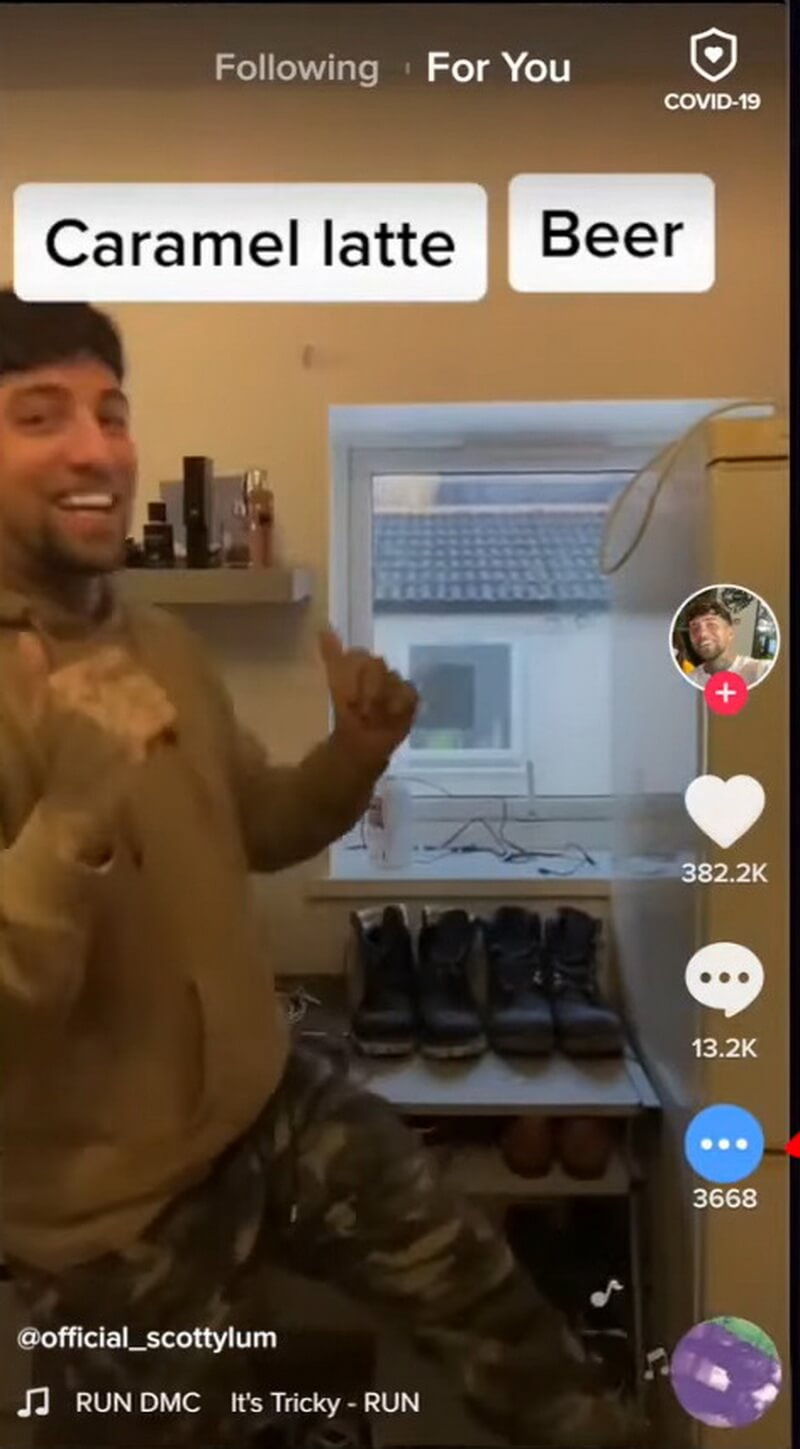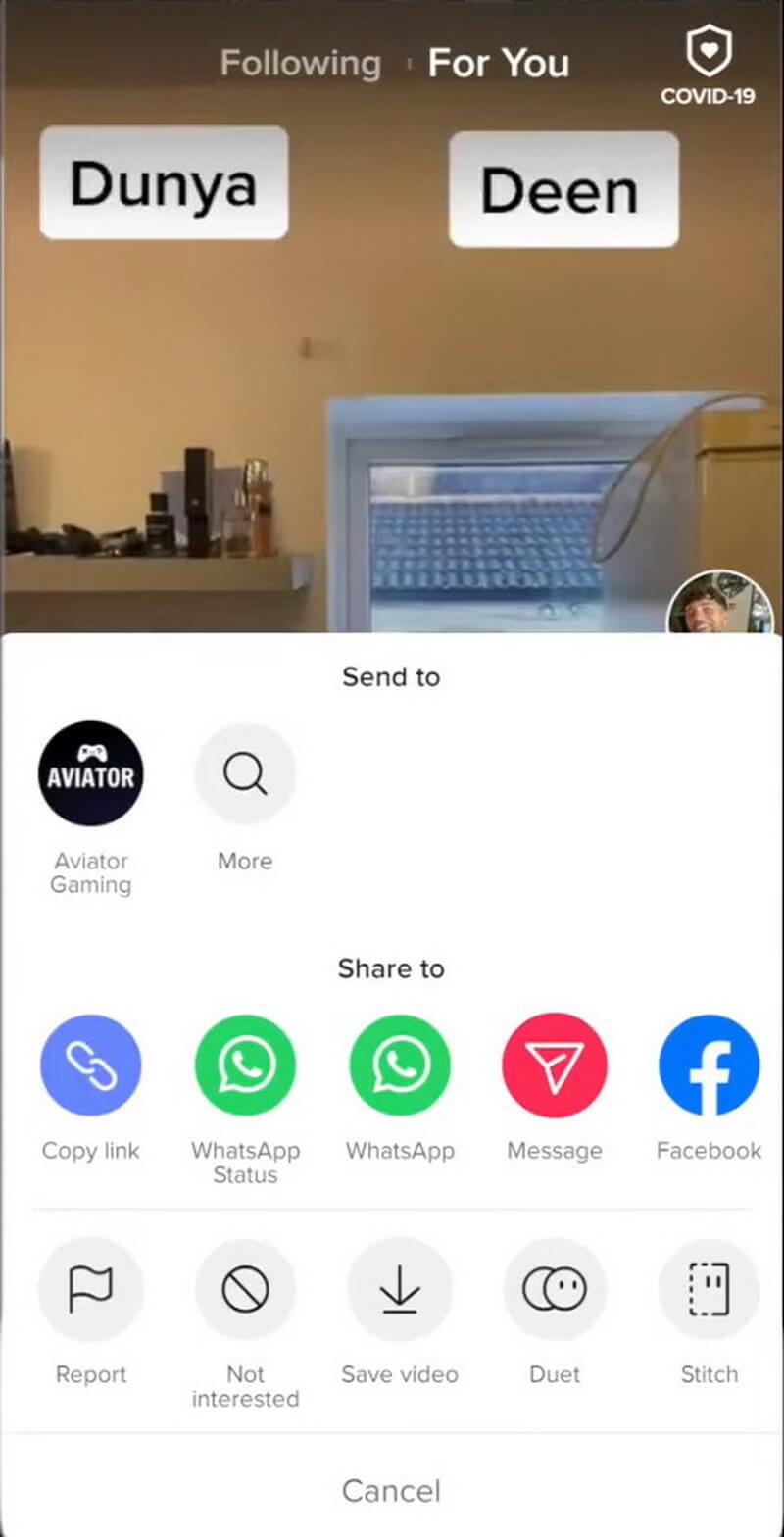 Step 2: On your phone, open the web browser (Google Chrome or Safari) and open the website ssstik.io.
Step 3: Paste the video link you have copied from the TikTok app in the given column and click on Download.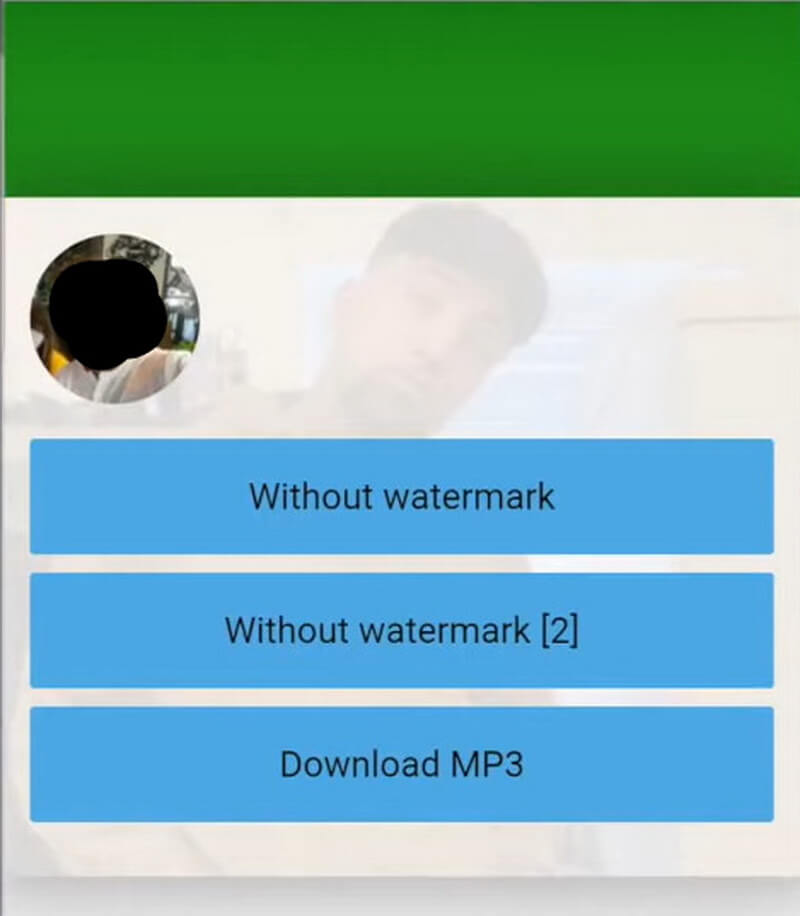 Step 4: From the window that opens next, select Download MP3, and the file will be saved on your device storage. You can access it from the File Manager or Downloads folder.
The tutorial above shows the process for how to download TikTok sounds with your device's web browser. But you can also use the SSSTIK application, which is available for Android devices only yet. You can download the application from Google Play Store and follow the same process as above to convert TikTok to MP3.
Conclusion
TikTok is not only a medium for entertainment. It may have been developed for this purpose, but not anymore. Gradually it has taken other roles, including eCommerce, business, and advertisement.
Users on TikTok can now earn money provided they have a substantial number of followers because then the brands will pay for each post uploaded to promote and advertise.
To get more followers and improve the scope of earnings from TikTok, you need to create high-quality videos. While you might have everything to make great videos, not having the right sound shouldn't be a problem. Ergo, follow our guide to extract the perfect audio files you need from TikTok via three different methods.