For many people, YouTube can prove to be one of the best teachers. If you're looking to learn something, whether it is a new hobby, skill, or how to do home renovations, there are a plethora of YouTube videos available on your subject. However, many of these educational videos can be rather lengthy, ranging from half an hour to over an hour long.
If you are trying to get something quickly, you may not have time to watch a feature film length YouTube video. Luckily, YouTube has a feature that allows you to speed up videos that is available on your mobile device and your computer. Here is a guide on how to speed up YouTube videos when watching or editing videos.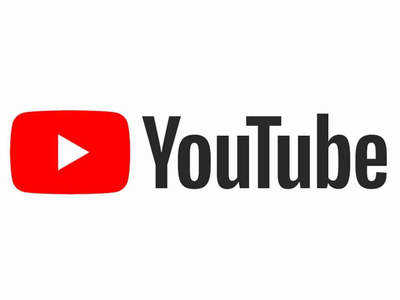 How to Speed up YouTube Videos? [When Watching Video]
How to speed up YouTube videos on your computer:
Find the video you want to speed up, and pause the video.

Click the settings button at the bottom right corner of the video player.

Click "Playback Speed".

Select the speed that you'd like the video to play, ranging from .25x speed (very slow) to 2x speed (very fast).

Enjoy your video!
How to speed up YouTube videos on your Apple iPhone or Android phone:
Note
You must be on Android version 5.0 or above to change a video's playback speed
Pick the video you'd like to speed up or slow down and pause the video.

Tap the video once, and then tap "More".

Tap "Playback Speed".

Choose the speed that you'd like the video to play.

Enjoy!
How to Speed Up YouTube Videos Free Online Using YouTube Editor? [When Editing Video]
Another way to speed up the upload time of YouTube videos is to use YouTube Editor. YouTube Editor allows you to edit your videos, add effects, and compress them into smaller files that are easily digestible for YouTube software, making them upload much quicker than it would at a full file size. It can also be used to speed up YouTube videos.
YouTube Editor is also very useful if you upload a video to YouTube only to realize that you have accidentally left a mistake in your video. Instead of taking the video down, editing it again, and reuploading it—which can take hours—you can trim YouTube videos directly in YouTube Editor. This can save you valuable time and speed up the video uploading process.
How to speed up YouTube videos free online using YouTube Editor:
Open the YouTube Editor, which can be accessed by clicking "YouTube Studio (Beta)" in the YouTube menu.

Sign in to YouTube Studio.

From the menu on the left, select "Videos" and click on the thumbnail or the title of the video that you would like to edit.

Select "Editor" from the menu on the left.

Highlight the video clip and "quick fixes" window will appear.

There are visible sliders that you can use to adjust the video contrast and brightness levels appropriately.

Click "Play" to watch the video in order to ensure the correct changes have been made.

Press "Publish" to have all the changes for slowing or speeding up the video saved in YouTube.
Also Read:
How to Add Text to YouTube Videos >>
Just like that, your video has been sped up using YouTube Editor! However, there is an easier way to edit and speed up YouTube videos.
Easy & Quick Alternative to YouTube Video Editor - iMyFone Filme
A great option to make your YouTube videos pop and gain traction online is to use a program called iMyFone Filme Video Editor. It allows you to do professional-level video editing, all from the comfort of your own home!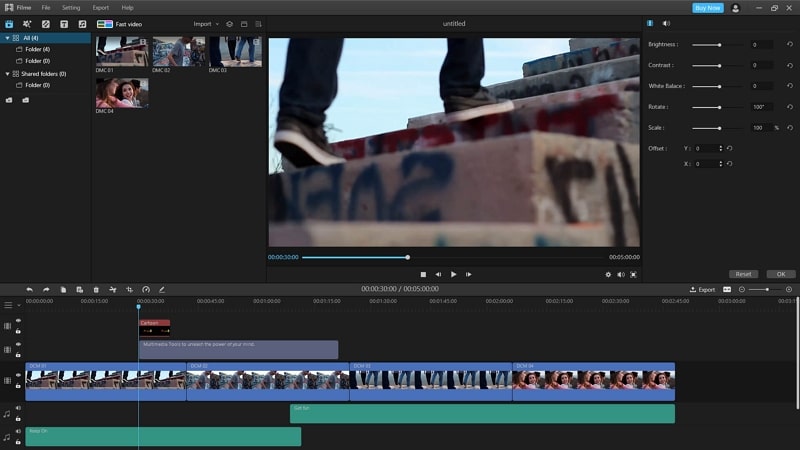 With iMyFone Filme, you can create beautiful slideshows, add many effects, such as filters, titles, animations, transitions, music, and more. It is the perfect way to showcase your talent on YouTube or simply share your favorite moments, like weddings, vacations, or family reunions. It has multiple modes, including Fast Video mode, which allows you to create a beautiful slideshow with added music or any video you like, at a tap of your hand! You can also use Editing Mode to do basic editing and add a plethora of effects to make your video look like it was made by a pro.
There are many ways to edit your video, such as trimming the clip, splitting clips, resizing and cropping YouTube videos, adjust the brightness, contrast, and change the video playback quality. This one is especially useful, as it allows you to achieve a smoother editing quality, making viewing easier on you and your intended audience. One of the most useful tools iMyFone Filme offers is the ability to speed up YouTube videos.
Here is how to speed up YouTube videos using iMyFone Filme:
Download the YouTube video that you would like to change the speed.

Upload the video to iMyFone Filme.

Select the video and press the Speed icon in the Toolbar, and the Speed window will open.

From the menu on the left, select "Videos" and click on the thumbnail or the title of the video that you would like to edit.

Move the slider on the Speed bar to the right to accelerate the speed or to the left to slow down the speed.

To undo the last change please press the Undo icon on the right.

After you set the speed, click "OK" to confirm and close the Speed window.

Enjoy your YouTube video, now at the speed of your choice!
We also offer a detailed video tutorial for you!
Tips to speed up YouTube videos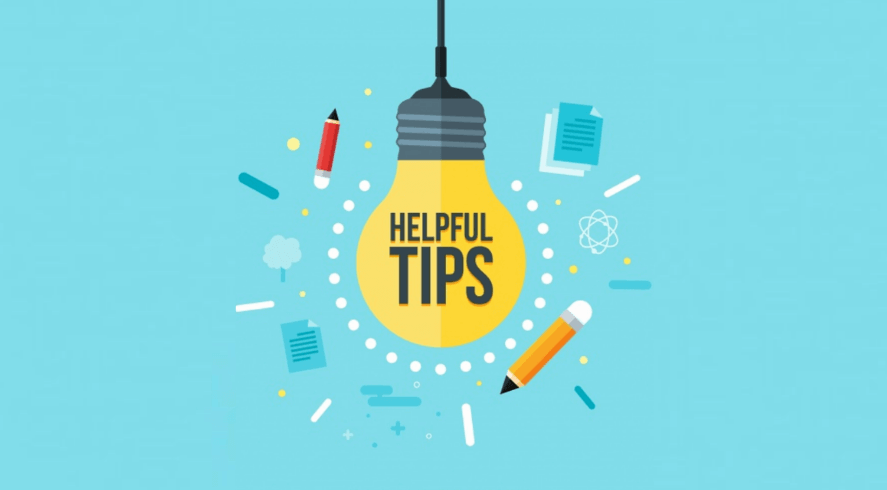 While watching a video at 2x speed may not be for everyone, it can be very important for people who are trying to learn something quickly, for example, there is a plumbing emergency, and you need to know how to fix it — and fast! This is why it is important to know how to speed up YouTube videos. Additionally, slowing down a video can be useful for people who are attempting to take notes while watching a YouTube video, and instead of pausing and starting the video over and over again, a slower playback speed means you can seamlessly get the information needed.
If you're looking to speed up your YouTube video upload or how quickly the video loads, there are a few avenues you can take.
The first is to check your internet connection. If your YouTube video is taking forever to load or upload, your internet connection may be running slow. Try rebooting your WIFI router and checking the speed using a free online internet speed test.
The second way to speed up video loading is to clear up your browser! Close all extraneous tabs on your internet browser and other software you may be running in order to make sure your computer is directing all of its energy into uploading your video. On a Windows computer, use "Ctrl-Alt-Del" to select "Task Manager" and close unnecessary software from there by selecting the program and clicking "End Task". Without extra processes being run in the background, your YouTube video is sure to upload much faster than before!
Final Thought
After all is said and done, there may be a time where it is important to you to know how to speed up YouTube videos. This can be done directly on the YouTube website, but you have much more freedom or control when using a program like iMyFone Filme. If you're looking to alter the speed of a YouTube video, it is certainly the application for you, and if you're looking to become the next YouTube star—even better!