YouTube has converted in the entertainment platform for excellence. Kids are no an exception to this and will find YouTube videos one of their basic needs if feeling bored. That is why, there is a well-known kids public stablished in YouTube. If you want to create content for kids, then it is wise to first search for the best YouTube video ideas for kids.
On this top guide you will learn about video ideas for kids and about the channels you could follow to be keeping up to date on kids YouTube video ideas.
Top 10 YouTube Video Ideas for Kids
1. Exotic locations of the world
Kids love to learn more about the world. If you prepare a top of eccentric places, it will catch their attention without a doubt. You could prepare a top oriented to places like: the best ice-cream shops on the world or the best toyshops. This would be excellent for kids.
2. Homemade slime
Slime is one of the favorite toys nowadays. That sticky paste can be created at home with non-toxic ingredients. If you share slime recipes and ideas, kids will definitely be fascinated and follow your videos. It is one of the best YouTube video ideas for kids.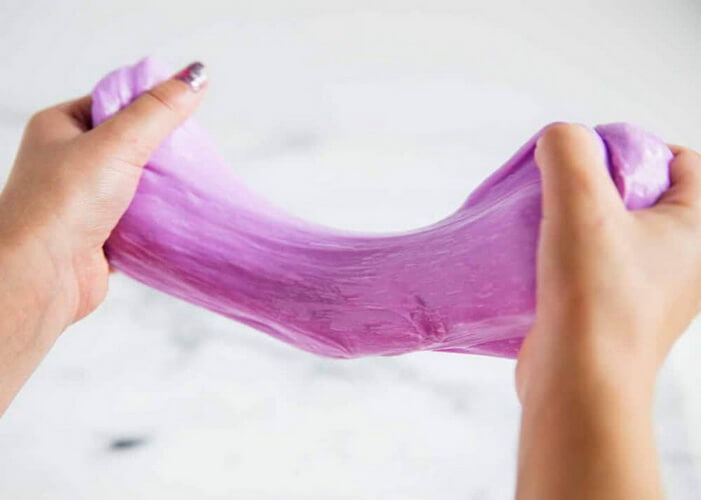 3. Cooking recipes for kids
There are plenty of easy recipes that can be safe for a kid to prepare without using the stove. Also, kids are determined to try new things. Especially if that means that they get to eat something delicious they made on their own. Therefore, prepare easy recipes and answer to all their doubts will be a sure win for your content.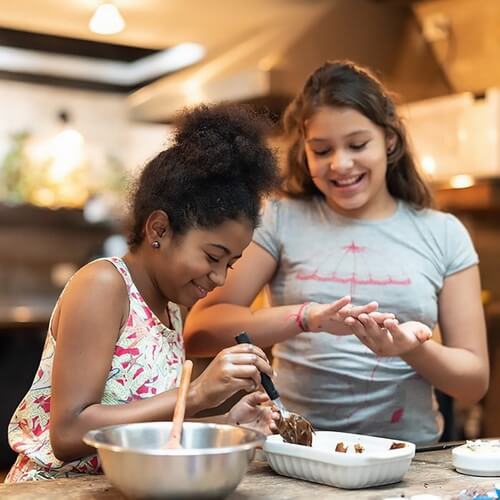 4. Toys unboxing
You can create a toy review channel. By making toys unboxings and showing how they work, you will gain all the little ones attention. This YouTube idea for kids is an excellent alternative to help them satisfy their curiosity and learn which toys they should ask for their parents.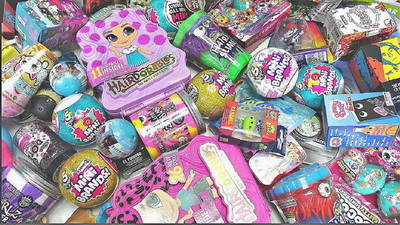 5. Dance moves challenges
Dancing and learning new moves to show off in front of other kids is a huge blast for some kids. Dancing challenges are quite a viral content and can be a magnet for energetic kids. Make sure all the music you use for the challenges is adequate for kids.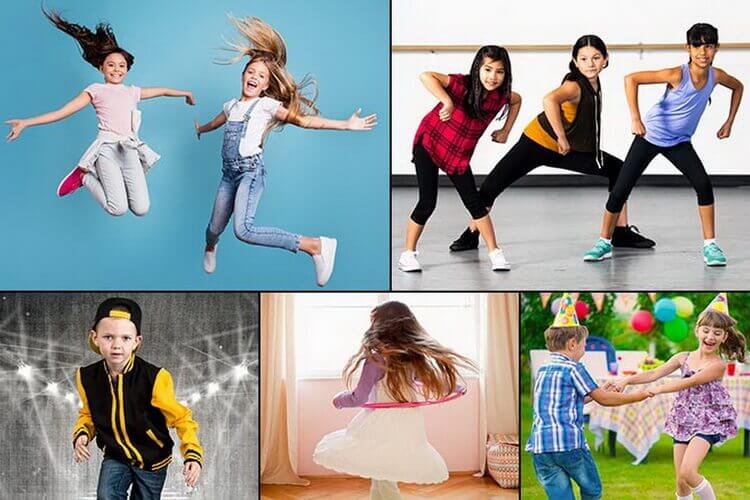 6. Reaction videos with kids
Reactions videos are a way to learn about other kids opinions about different content. It can be quite entertaining for kids to learn other points of view.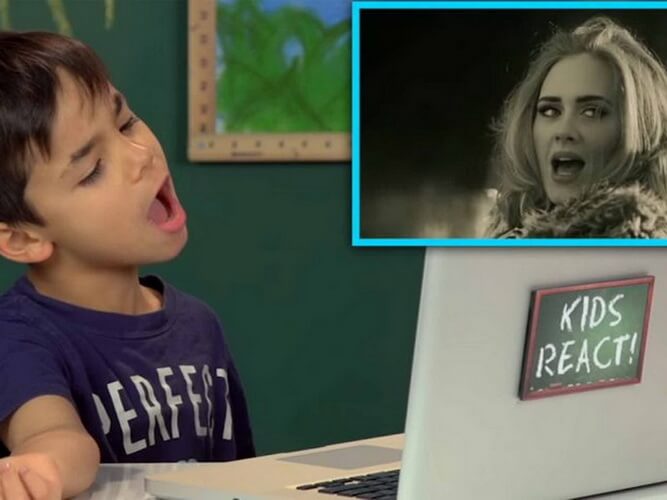 7. Compilation of funny moments
Compilations of funny videos like people being scared, for example, will always attract children. You can use falls, cute animals, explosions, and much more for these videos.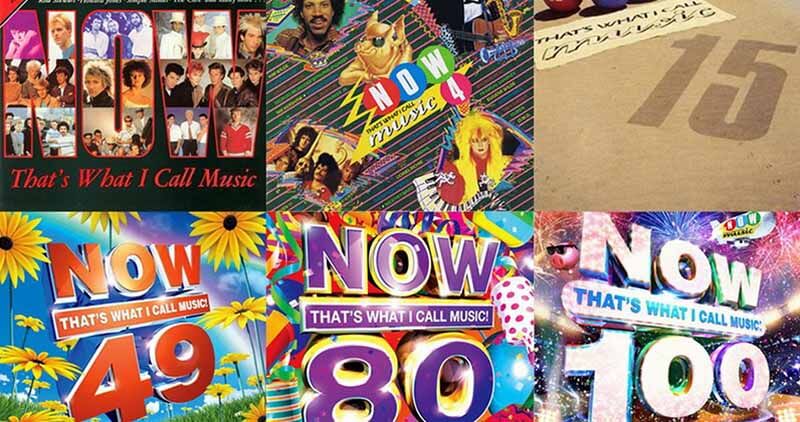 8. Life hacks for children
Kids should not face many difficulties on the daily life. Yet, if you share tips and secret hacks on how to make their life easier, then you will gain thousands of children as followers.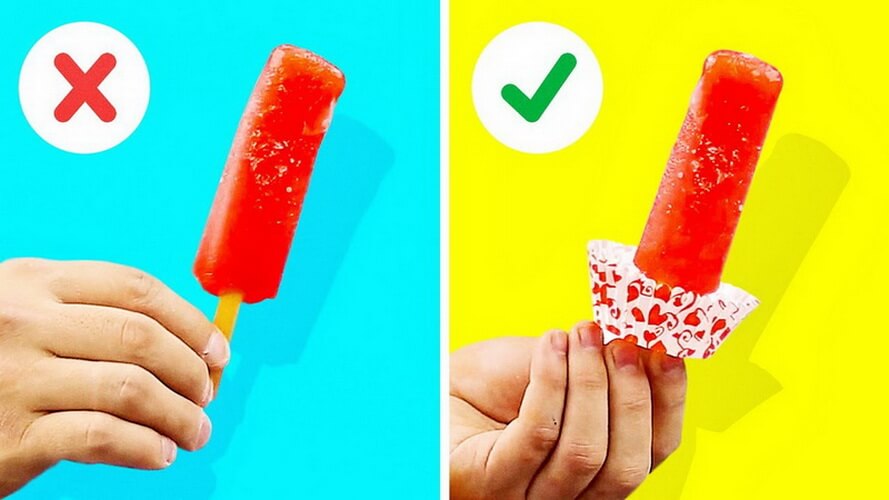 9. Makeup tutorials for kids
Playing with makeup can be an exciting activity for the little ones. As they see their mothers using make up, they can grow curious on how to use it. Colorful and easy tutorials will be excellent for children.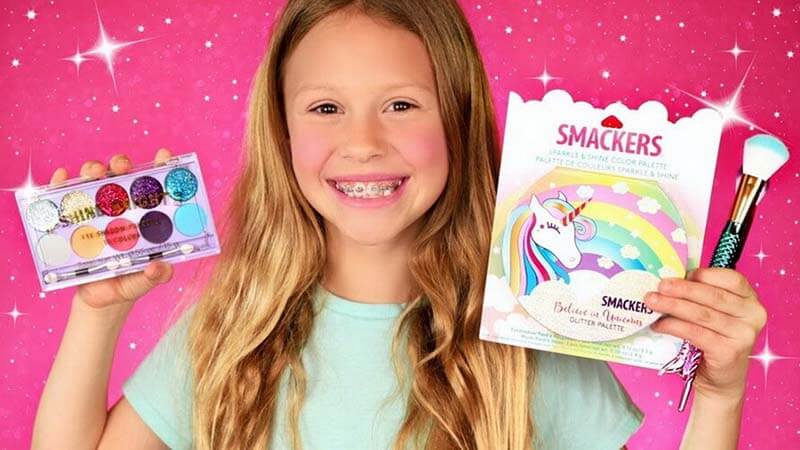 10. DIY projects
DIY projects can unleash all the creativity and imagination of the children. It can also be a way to recycle and save the environment.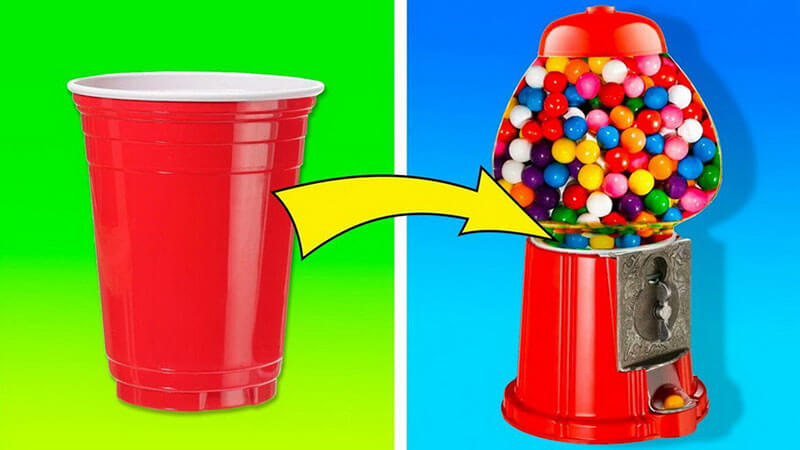 Also Read:
YouTube Video Ideas for Girl >>
5 Best Family Friendly YouTube Channels for Your Reference
If you need further inspiration, it is a nice idea to search for similar channels. Take a look at what the other channels for children are doing and start taking note and video ideas for kids.
It also can be useful to notice which content is truly being well received. In the future you might even consider making collaboration with these channels. Here is a top of the best 5 family friendly channels you can follow:
1. Homeschool Pop
This educational channel is filled with content for kids around 10-11 years old. It covers topics like math, history, and geography. It also covers topic on biology and social studies. It is an American YouTube channel.
2. National Geographic Kids
This is the YouTube child-friendly channel of the well-known nature magazine. It is designed to teach children about animals, culture, science, earth phenomenon, and much more. You could gain lots of main idea videos for kids. All these topics are narrated with short videos with simple explanations.
3. TED-Ed
If you need video ideas for kids, TED-Ed channel will bring a tornado of inspiration. On this channel, kids can learn interesting facts about the nature. It also challenges kids with mental activities and even complicate riddles and questions. This is the same non-profit organization that shares the TED Talks.
4. Houston Zoo
Kids love animals and this channel was created to please them. On this channel, the little ones can get to see their favorite animals while learning about them. It is educational content with bright ideas for YouTube videos. It can be an experience for the kids getting to learn about the animal's behavior and lives.
5. Sesame Street
This YouTube Channel belongs to the loved child's show. It includes videos with all the beloved characters that will teach a wide variety of skills to the kids. The values and activities are excellent for the younger children education.
5 Tips for Making a Successful YouTube Kids Channel
Creating content for kids is not a trivial matter. You will play a role on the kids' education and therefore, need to be careful with the content you create. It is essential to keep some golden rules to keep the parents happy and the children entertained.
Here are some basic that you should consider before you start to create content for children:
1. Create a plan
It is way easier to create a detailed plan of all the upcoming videos you plan to make. It will give better results than to start creating them over the march. This also allows you to dedicate and create special events and complete stories through the videos.
2. Keep education simple
Keep in mind the age of the children you want to create content for. If you want to create content for younger kids, then it is best to keep all the education simple and entertaining. Otherwise, you will lose the little ones interest.
3. The importance of video editing
A simple and dull video won't attract a kid's attention. If you add colorful filters, stickers, and text it will make the content more appealing to the eyes of a kid.
4. Put yourself on a children position
While you work with children it is important to always think like a child. Keep your inner child happy and interested on what you are doing.
5. Remember to have fun
The most important thing, at the end of the day is to entertain children. Bringing smiles and amusement to the children must always be your top priority.
An Essential Video Editing Tool for YouTube Video
You already know all the tips and ideas for YouTube videos for kids. But, you need the right tools to create the quality content that will ensure your success among the children audience. We want to recommend you the right editor tool that you need: iMyFone Filme.
iMyFone Filme is a robust video editor that can help you with you YouTube videos. It is easy to use due to its user-friendly interface. Its features can be
Features
This program has a complete set of tools to edit your videos.

It is compatible with Windows, Mac, Android, and iOS.

You can add text and subtitles to your videos.

It is compatible with social media sharing.

It supports live broadcasting platforms like YouTube Live, Facebook Live, and Twitch.

You can add cinematic effects, stickers, and smooth transitions.
How to edit a video using iMyFone Filme?
1. First, download and install the iMyFone Filme program from the official website.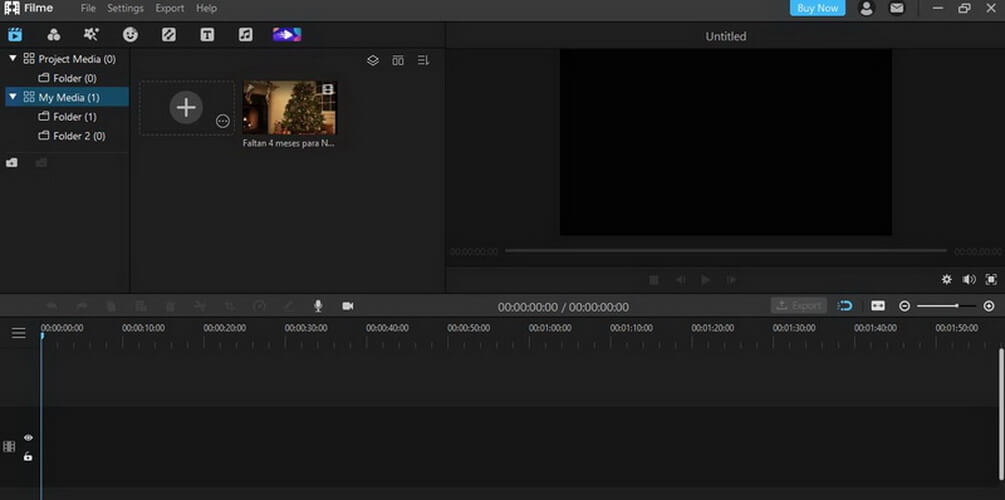 2. Then, import all the video media that you want to edit. To do so, on the tab of videos, click on "Import". You can drag and drop the files as well.

3. Use the editor tools to adjust the video clips. You can clip, cut, copy, rotate, and adjust the speed of the video.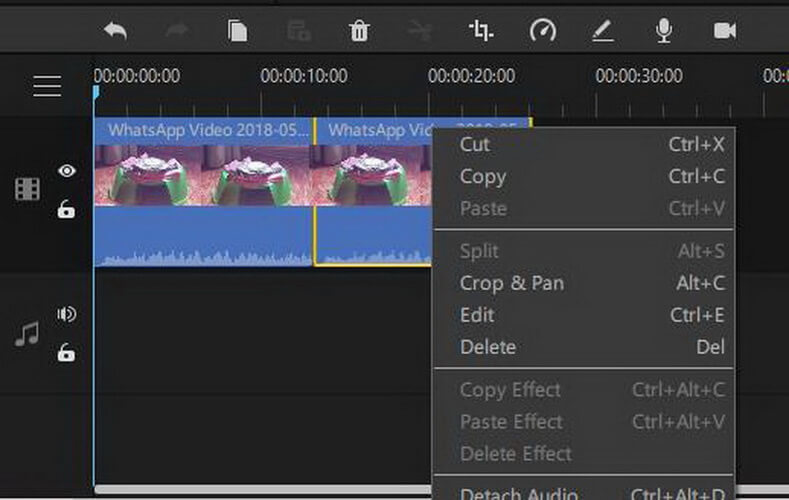 4. Add music, effects, text, and transitions to enhance your video and make it appealing to kids.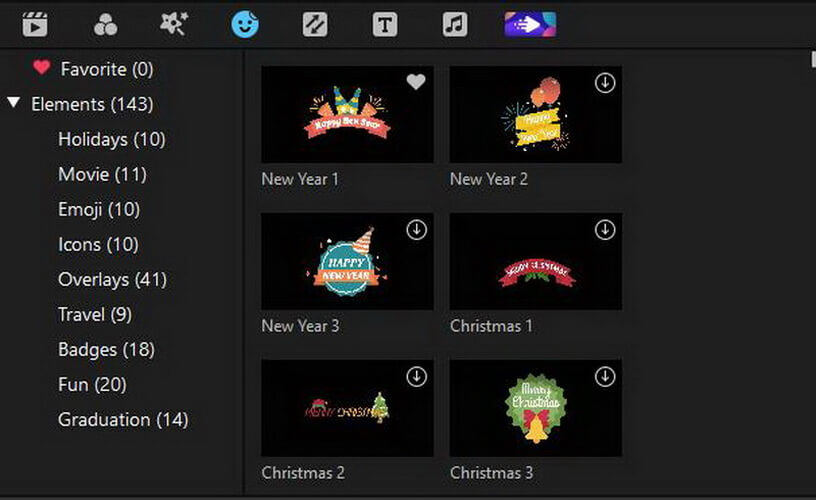 5. Click on export to save and create your video from the project. You can adjust the quality and format.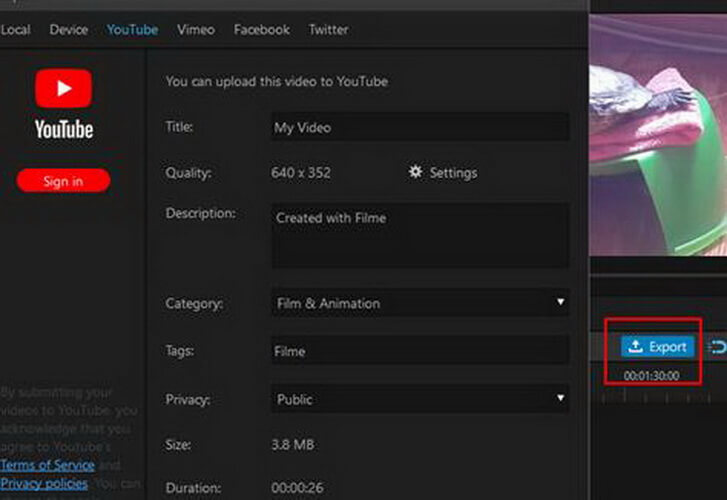 Final Words
It can be a challenge to keep an entreating content for kids. Yet, there are many different YouTube video ideas for kids. If you follow these tips and start creating your YouTube channel for kids then you will succeed on creating safe content for the little ones.
If you use video editor tools like iMyFone Filme, then your content will be engaging and ideal for kids. Remember to keep your imagination active if you want to create the best content for children. We hope that all these video ideas for kids help you renovate your videos.