Having said that, not everyone can afford a pricey camera and other necessary equipment to make high-quality professional-level videos. So how do they make a YouTube video? With their phone of course! As the article unfolds, you will learn the secret to making a YouTube video on Your Phone.
How to Make a YouTube Video on Your Phone?
Following, we will give you a step-by-step tutorial on how to make a YouTube video on a phone and how to edit it for a fantabulous outcome.
1

Shoot a YouTube Video with Your Phone
Nowadays, smartphones are equipped with high megapixel cameras that enable you to shoot good resolution videos, which match the quality of videos shot using the latest digital cameras. With a little help from video editing apps, you can easily convert a simple video into something extraordinary.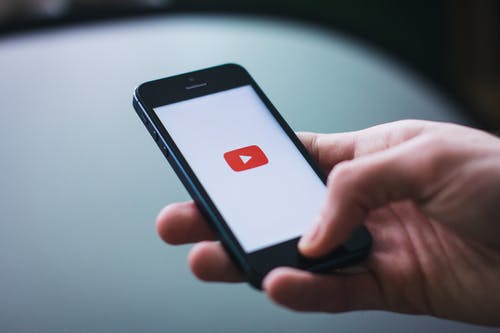 Below are some steps on how to make a YouTube video on iPhone:
Step 1: Find the Best-Looking Camera Angle
The first step in shooting a YouTube video using your phone, it to set the best angle. For example, if you want to capture a beautiful mountain view, you should angle your phone in such a position that the whole scene is visible in landscape. The mountain, the peak and the sky should be clear without getting blurred.
Step 2: Set Up Your Shooting Equipment and Accessories
Once you have found the perfect angle, it's time to set up your shooting equipment. This includes a tripod, a microphone and perhaps some additional lighting. Tripod, stabilizers and camera cages are useful tools to keep your phone steady. As a novice, these equipments may be a bit tricky to use, and cost you a lot, then placing your phone one some physical supports helps too, like tables, chairs or desks.
Audio matters almost the same as video. Make sure you shoot the video in a quite environment, and microphone makes sure your voice is crisp and clear. Good lighting makes your video bright and cheerful.
Step 3: Use the Back Camera
Make sure you switch to the back camera for shooting a video, as its sensors are better. It makes the light appear natural and produces a quality video.
Step 4: Video Settings
Adjust the video settings before starting to shoot. Turn your mobile horizontal, switch off the zoom and exposure option, as it will result in a blurry video. If your video requires you to sit and talk, you can use the auto-lock feature.
2

How to Edit Videos on Your Phone
For quick and easy editing, you require a good quality video editing app. For your convenience, we have listed 2 video editors of our recommendations below:
iMyFone Filme Lite (iOS)
If you're an iPhone user and want to edit your YouTube videos using an editor with a simple and easy interface, we recommend installing iMyFone Filme Lite. This amazing video editor brings out your creative side, using basic editing tools. The best part is, that you can download it for free from the Apple Store.

Key Features of iMyFone Filme Lite App:
Trim and Split

With these features, you can easily adjust the length of your video and even split your video into different clips.

Speed Adjustment

Another stand-out feature of this app is speed adjustment. You can increase or decrease the speed at which the video play according to your liking.

Add Music and Voiceovers

You can add music to your video from the built-in music library or even from iTunes. Moreover, you can also add a narration in your voice in the background.

Effects

There's a vast variety of fabulous effects that can instantly upscale your video.
KineMaster (Android)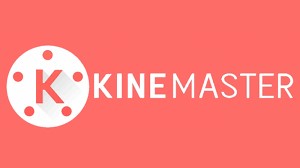 iMyFone Filme Lite is not available for Android as yet, but don't worry because we have an easy-to-use, full-featured video editor for you too. So, if you're looking for an editor with powerful tools and awesome features, download KineMaster now. It is available for free on Google Play, but if you want to avail some advanced features, you can upgrade to the premium version for $4.99.
Key Features of KineMaster App:
Multi-Layers

KineMaster enables its users to add multi-layers of pictures and videos, while allowing to draw on the video as well.

Real-time Recording

One of the features that gives an edge to KineMaster over other editors is real-time recording. You can easily record an audio or video, add effects and alterations all in real-time.

Sharing to Social Media

This app is specially designed for advertisers and influencers, who want to share their creations with the world without going through any time-consuming tasks. With KineMaster they can directly share their videos on all famous social media platforms without any delay.
3

How to Create Your Own YouTube Channel on Your Phone
If you are new to YouTube, you still need to create a YouTube channel first. To create a YouTube channel using your phone, just follow these simple steps. Skip this part if you already have a channel.
Step 1: Launch YouTube using your smartphone.
Step 2: Tap on an action that requires you to have a channel like, creating a playlist or uploading a video.
Step 3: If you haven't created a channel, you will get a prompt to make a new channel.
Step 4: This will require you to enter your Google account details, channel name etc.
Step 5: And now you have your own YouTube channel to post videos to.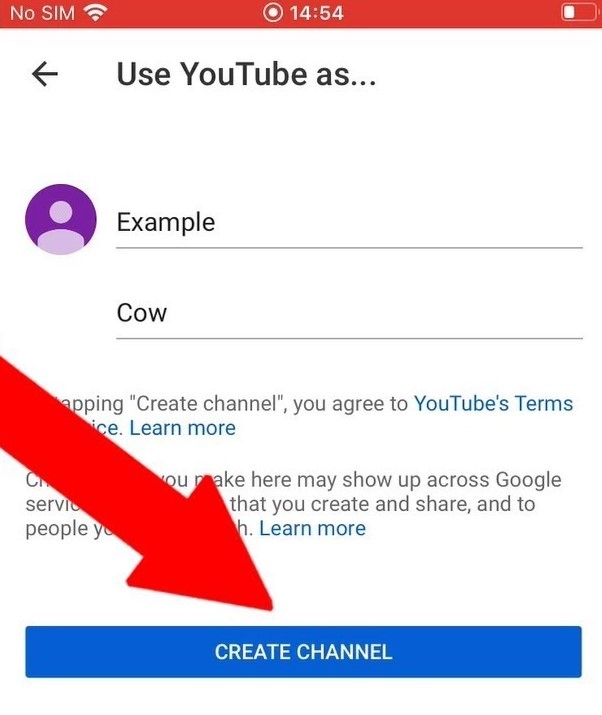 4

 How to Create and Edit a YouTube Thumbnail on Your Phone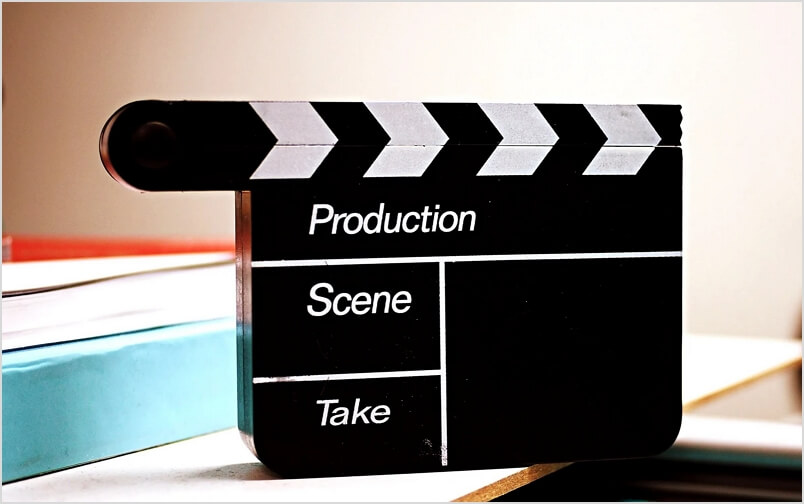 Once you have create your YouTube channel, the next step is to select a thumbnail for it. Create one if you use YouTube for the first time.
Step 1: Keep the Look-like of Your Thumbnail in Mind
Based on the context of your video, think of a suitable thumbnail that might go with it. It can also include your picture with a background of what the video is about or even plain text.
Step 2: Take Lots of Pictures for the Thumbnail
Take multiple pictures for the thumbnail so that you have a variety to choose from. Select the one that looks the best.
Step 3: Use the App you Like to Edit Your Picture
Once you have selected the perfect picture for your thumbnail, it's time to edit it to add effects and text. You can use any good video editing app for this purpose.
5

How to Upload a Video on YouTube from Your Phone
iPhone & iPad
Step 1: Launch YouTube on your Apple device and tap on the camera icon at the top left to record a new video or select an existing video from your gallery.
Step 2: Tap on "Next". Now you will be asked to add the details of your video.
Step 3: To choose your audience, tap on either "Yes, it's made for kids" or "No, it's not made for kids".
Step 4: Click "Upload" to publish your video.
Android
Step 1: Launch YouTube on your Android device and tap on the camera icon at the top left to record a new video or select an existing video from your library.
Step 2: Add a title (max 100 characters) and description (max 5,000 characters) to your video.
Step 3: Tap on "Yes, it's made for kids" or "No, it's not made for kids" to select the audience.
Step 4: Click "Upload" to publish your video.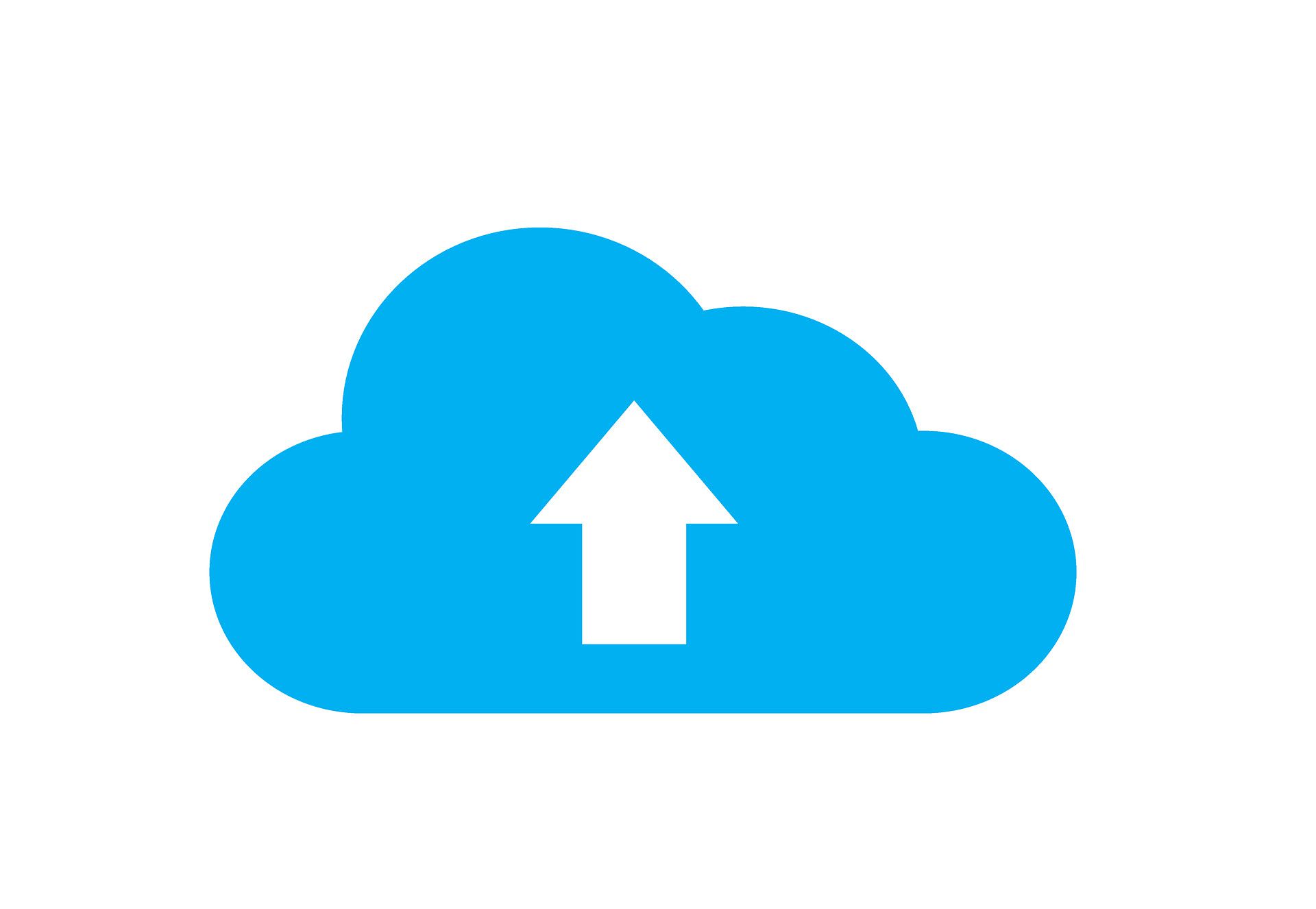 Tips for Making a YouTube Video on Your Phone Like a Pro
Being a beginner, as you set out to make your very first YouTube video, the following tips may come in handy:
1) Find a Location
The background is very important when shooting a video. You don't want a noisy interruptive surrounding, as it may be distracting for the audience. So, scout for a nice and quiet location for your video.
2) Be Prepared
Being well-prepared for what you're going to say in the video is also an essential factor. If you keep forgetting or blanking out, it will require many takes and retakes. So, prepare a script to avoid this issue.
3) Use Proper Lighting
Lighting is by far one of the most crucial elements that determine quality of your video. A video with poor lighting will fail to attract an audience, while a bright video creates a warm and cheerful atmosphere and feels good to the eyes.
A Handy Tool Better than Phone for Creating YouTube Video - iMyFone Filme
iMyFone Filme is a versatile desktop video editor for Windows and Mac. You can do basic editings as well as some advanced video processing with its editing tools: crop, split, speed control and various special effects.
Key Features

Fast Video: Create a stylish video with built-in free templates in just 3 clikcs.

Timeline editing to ensure precise frame editing, and complete editing toolkit allows you to adjust all the video details as you need.

Filters, transitions, text effects, overlays, animations... All the special effects you need can be found in Filme.

Multiple file importing modes, wired and wireless including, maximize the convenience of gettting source materials for making a YouTube video.
Final Thoughts
Making a YouTube video using your phone is not difficult. If you consider the above-mentioned tips for making a video, combined with a top-notch video editor like iMyFone Filme Lite, you can create an eye-catching video and get millions of likes in no time.