YouTube is one of the leading and most popular video marketing platforms. This video platform allows users to upload, market, and commercialize their video content. YouTubers and Vloggers recognize the essence of professional video editing. Luckily, there are several free and premium tools you can use to create and edit videos. However, if you are new to video editing, you may find a problem doing basic functions like editing and rotating. In this article, we will provide a quick guide on how to rotate YouTube videos.
Method 1: Rotate Uploaded YouTube Video in YouTube Studio

YouTube Studio will save you from having to re-film and re-upload your video on YouTube. If your video appears upside down after your upload, you can follow this simple procedure to flip it back to normal with the YouTube studio.
Go to your YouTube channel.

Click on videos (to view all videos).

Click on the video you want to rotate.

Click on the "Editor" button on the left menu options.

Right-click on the "Add Blur" button and click "inspect".

You can find another "Trim" button and click the inspect again. It will open an HTML code box. Ctrl + F (Command + F) to open the search box and search for "enhance-rotate-buttons".

Edit the line and delete the item 'hidden="true"'.

Click outside the box to save. The rotate buttons will automatically appear on the video edit menu.

Now, close the HTML code box and start rotating your video to taste.

Don't forget to save after achieving your goal.
Unfortunately, as cool as this method is, it stopped working as of 9/28/2020. Yet, the method is worth knowing as future events may require it once again.
Method 2: Rotate YouTube Video While Watching on PC

Another method to rotate a YouTube video while watching on PC is via Video Rotation extension. This extension is available as an add-on on Chrome and Mozilla. This extension supports 90, 180, and 270 degrees rotation of YouTube videos while watching.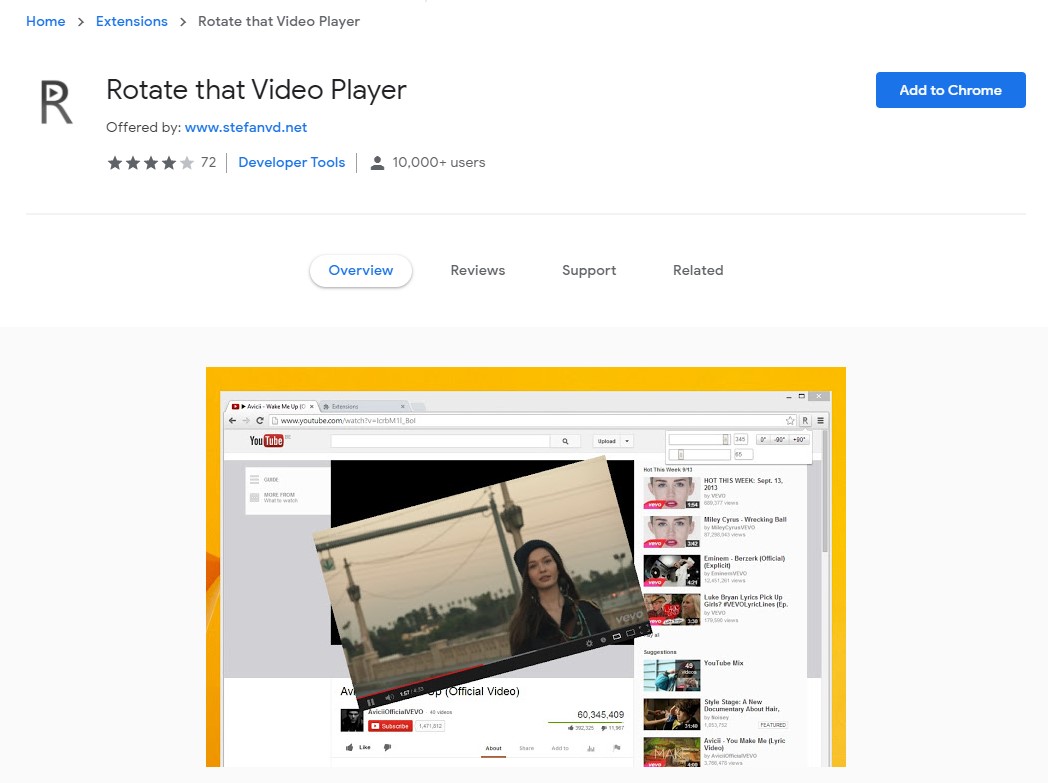 Steps
The extension should automatically appear on the YouTube menu beside the "Subscribe" button.

Refresh your YouTube page if the button does not appear automatically.

    Use ctrl+shift+9 or ctrl+shift+/ shortcode to rotate video.
You can also use the extension to zoom, move, and mirror video.
Method 3: Rotate YouTube Video by Video Editor- iMyFone Filme

iMyFone Filme is a fast-rising video editing software popular among video editors and video lovers alike. This tool is popular for its versatility, usability, and flexibility. Apart from creating and editing videos, iMyFone Filme can be used to rotate YouTube videos.
Way 1:

Steps
Import your video to iMyFone Filme.

Double click on the video you want to edit or click once and select to move to the timeline.

Choose the "Edit" option on the toolbar.

To rotate, move the slider on the right side of the screen and adjust until you get your desired outcome.

Click "Ok" to save or "Reset" to start over.
Way 2:

Steps
Import your video to iMyFone Filme.

Double click on the video you want to edit or click once and select to move to the timeline.

Click and move the white dot at the top. Watch the video rotates. Continue until you get your desired orientation.

Click "Ok" to save or "Reset" to start over.
Useful functions of iMyFone Filme:

Easily Basic Editing: Cut, Trim, Copy, Audio, Transition, Text, etc.

Rotate Videos by Any Degrees.

Abundant Effects and Resources.

Instant Preview.
Method 4: Rotate YouTube Video Online

Another way by which you can rotate your video is by using online tools like Clideo. Clideo is an all-in-one video marketing platform that has the tools to create, edit, compress, and package video for delivery to just about any audience on the web. It is online-based video editing software you can use to perform basic video editing tasks.

 Clideo works online and you have to first option the URL on your browser.
Steps:
Visit  Clideo Rotation web page.

Paste your YouTube URL to rotate.

Select rotating arrow, it rotates 90 degrees when you click once.

Preview the resulting video.

Download it to your Google Drive or Dropbox.
Note
The downloaded video is with a watermark. If you want to remove it, you have to purchase it at $9/month or $72/year.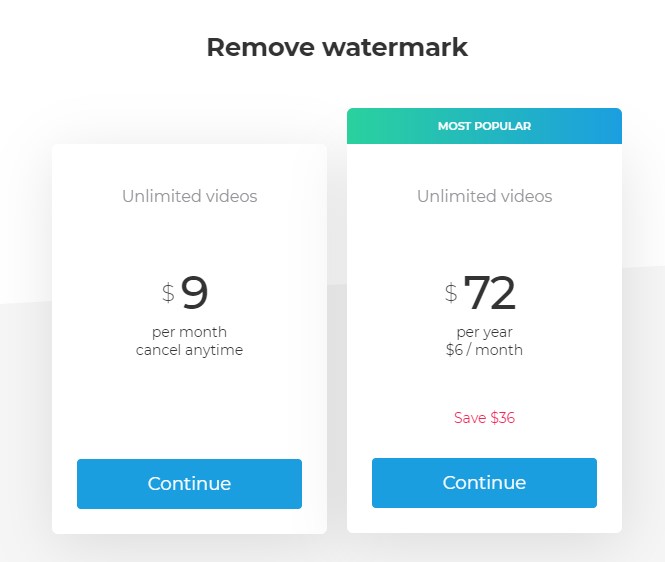 Bottom Line
Vertical Video Syndrome (VVS) is a serious problem facing YouTubers worldwide. It affects the orientation of the video and defeats the purpose of the video. However, there are few solutions on how to rotate YouTube videos. Some of these methods are discussed in this article.