Roblox is an online platform for gaming, designing, and building your very own game to play. Roblox gaming and content creation have gained quite a lot of popularity recently.
Are you wondering how to start a Roblox YouTube channel? What are the best Roblox YouTube video ideas? WIn this article, we will answer all your questions regarding Roblox's ideas for YouTube videos and guide you on how to grow your YouTube channel and gain a lot of genuine subscribers.
Tips
If you want to take your Roblox YouTube gaming channel to the next level and get more views on YouTube then make sure to download
iMyFone Filme
. Filme is the latest video editing software of iMyFone. It's an beginner-friendly video editor that offers basic to high level video editing tasks. It is suitable for make
Roblox
video for youtube channel, for sharing on social media and for business.
Download iMyFone Filme and try it for free now.
10 Best Roblox Video Ideas for Youtube
Here are 10 Roblox video ideas you may want to use for your Youtube videos to create wonderful work and inspire your audience with these creative ideas!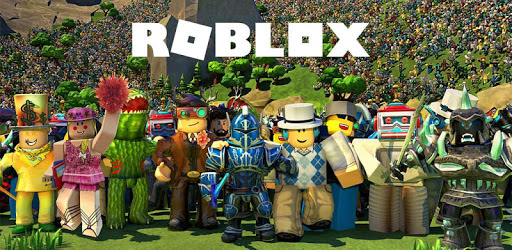 1. Roleplays
In this Roblox bloxburg video idea, you can make fun roleplays like 100 years of being a Karen, Rich school girl's morning routine; my best friend kidnapped in Brookhaven, etc. The audience would love it!
2. Dare
These Roblox dare videos are funny moments of players daring each other to do silly things. Some funny dares are to jump off on the tower of hell or "I dare you to dare us." These Dare ideas to make Roblox YouTube videos are quite epic.
3. Skits
These videos are super funny and interesting. Roblox fans love these videos because of the drama and comedy. Some Roblox skit video ideas include Karen in Roblox, a skit based on the famous Kardashians, substitute teachers, online classes, etc.
4. Best and worst game in roblox
In this video idea, you can discuss which games are the best and which ones are the worst. By doing so, you are educating the viewers, and viewers love How-to and other informative Roblox YouTube videos.
5. House tour
Roblox house tour video ideas are very popular among fans. It is because of its aesthetic nature. House tours can be fully furnished, medium apartment tours, family house tours, modern futuristic house tours, or Roblox Bloxburg dream house tours. There is a lot of option in this; you can be creative with it.
6. 10 things you never noticed in roblox
You can make a fun video on things that get unnoticed. For example, few things that you never notice in ADOPT ME are:
secret school room

secret back door

invisible floor

floating avatar
Thus, you can make videos on such hidden places that people never notice and can also explain how to find and discover such places and things.
7. Glitches in the game
Glitches are annoying. You can tell how irritating glitches can be in this video idea, like the glitched button, the glitched bird, etc.
8. Social experiments
Some cool content can be made on this topic. You can make Social Experiment videos like Rich vs Poor or Pro vs Noob. You can also make videos on social issues like if people support transgender, social experiments on suicide, or antiracism videos. Moreover, you can have honesty test-related videos in which you ask people if you owe them money, you can record their responses. It would be a really fun video idea indeed.
9. Types of players in roblox
In this fantastic Roblox YouTube video idea, you can make an exciting yet funny video on different types of players. Following are the types of players that most people can relate to:
Cosplay:
A person that is impressed by their favorite characters from movies, books, and games, such players like to cosplay their favorite characters.
One-color users:
These users are more of a basic type. They usually have just one color as their main color.
Clan sword fighter:
Such players are true warriors and are very serious about their job. Such players have their ways and lead their clans to great glory.
Furry users:
These furry users are animal characters with human characteristics.
Emo kawaii:
Emo kawaii is a style that has its roots mainly from the "Kawai" It has slight anime influences.
10. Relatable moments every roblox player can relate to
This Roblox YT video idea would prove very relatable and would draw many views and likes. This is because people would feel connected, as they would easily relate to all the annoying moments they face during the game. Below are things that Roblox players will understand: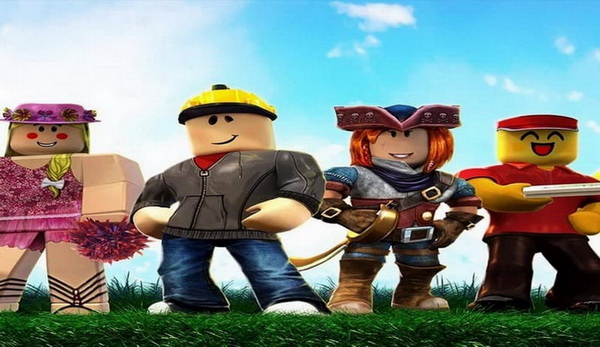 Glitched button

Getting stuck on loading save

Limited free food

Glitched dancing pet

Stuck in water

Constant decline trader

Fight on board

Stuck pet
Also Read:
Best Roblox Game Ideas to Make Youtube Videos
If you are a beginner and want to create content specifically videos on Roblox, then the following list of Roblox game ideas for YouTube videos will help you to get started and boost your YouTube channel.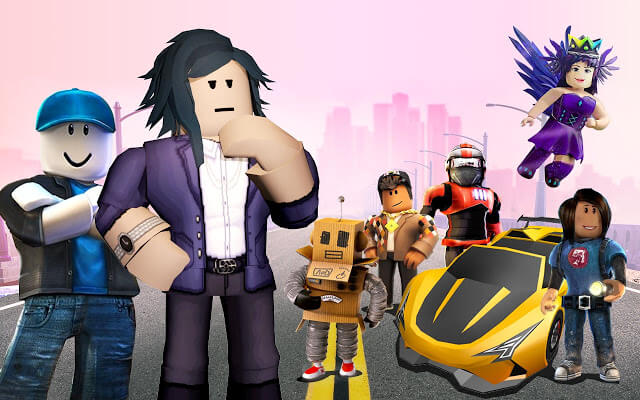 Below are the 4 best Roblox game ideas that could help you be creative and create unique and compelling content.
Zombie City Escape

Vehicle Battle Royale

Underwater Tycoon

Team-Based Pong
Best Video Editor for Your Roblox Video - iMyFone Filme
iMyFone Filme is a highly professional software to edit videos. It can be found on both Mac and Windows. It offers a wide variety of professional editing features such as video merging and stabilization. This software is specially designed to make editing easy and convenient for everyone.
Features
With its 110+ transitions, 170+ video effects, iMyFone Filme users can easily create and edit any type of video.

It has a smart One-click editing option by which you can edit your YouTube Roblox videos in few minutes. It's a huge time saver and that's why users love it.

It is smart and straightforward software. You can trim, copy, cut, split, rotate, slow down and even speed up your videos without any technical aid or expertise.

iMyFone Filme let its users use built-in themes and a wide variety of soundtracks with its 20+ instant modes, 50+ audio

It offers a Fast Video Mode, which allows you to use in-built creative templates.
How to Edit Roblox Youtube Videos Using iMyFone Filme
Step 1: Upload or Import Video:
To add a new file, click the 'plus' tab on the timeline or you can use the "drag and drop" method to move your videos manually.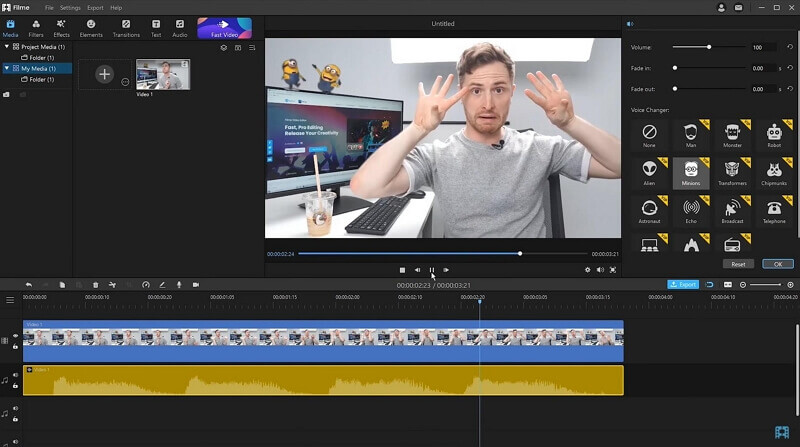 Step 2: Chose the smart editing options present at the top bar:
To edit your Roblox videos, select from the wide range of options available on iMyFone Filme and make your Roblox YouTube videos compelling and creative.
You can now apply stunning filters, cool effects. Users can apply in-built filters, effects, transitions, music, texts, titles, or captions on their vlogs.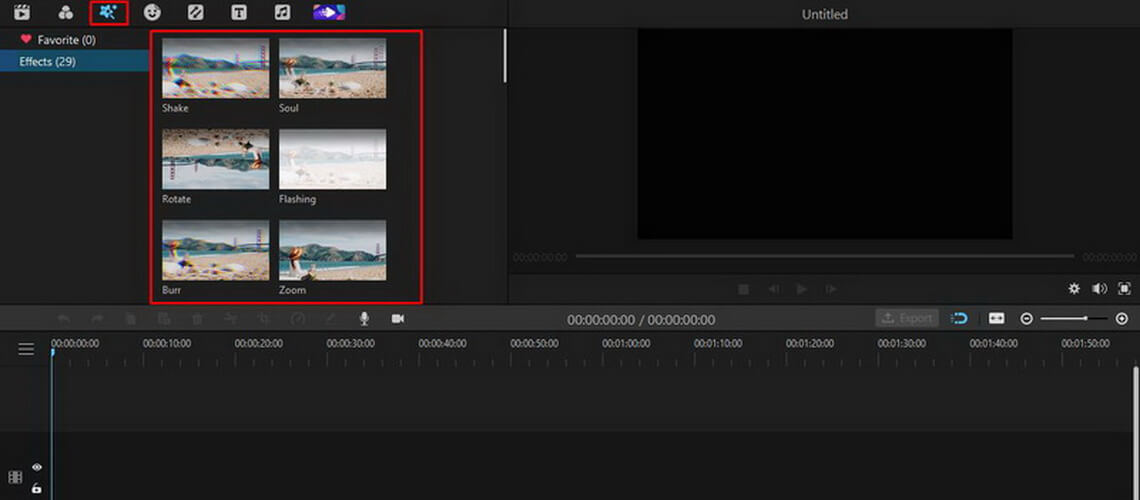 Step 3: Use Advanced Options to edit your videos:
You can also use iMyFone Filme's advanced editing options, such as fast motion video OR picture-in-picture option, to make unique Roblox YT videos that attract subscribers and gain a lot of views.
Step 4: Preview the editing window:
In the preview section, you can check and also make some changes. For example, you can work on details such as ratio, speed, and resolution. Moreover, you can also change your video's rotation, sharpness, brightness, and contrast by using the editing option.
Step 5: Save and Export
Click on the export button that is present beside the timeline to save your Roblox YT videos on your PC or any other device. You can easily upload your videos on your desire platforms.
Congratulations! Using iMyFone Filme, you have creatively edited and created Roblox videos for YouTube that are not only unique but will also attract sponsors and subscribers.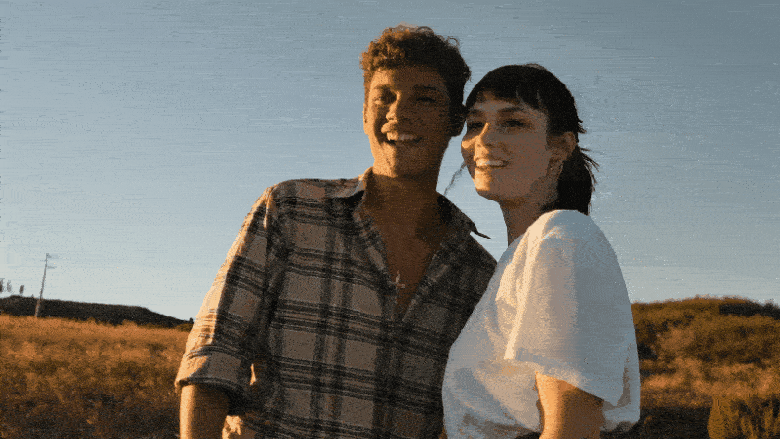 Roblox Game Tips for Beginners
Below are some tips to help you with creative ideas for Roblox games and video ideas for Minecraft, which will surely help you as a novice.
Play what you like
Do you love playing your favorite Roblox game? Then you must figure out what you like about this game. You can work on improving the concept and come up with a better version.
Ask your friends
If you have friends that are Roblox fans too then you can discuss with them. They can give you some amazing Roblox game ideas.
Game planning
Now that you have got your idea, the next step is to plan what to include what not to. You can plan on how the player will move, how the game will proceed, and how rewards are going to be achieved.
Also Read:
How to Grow Your Roblox Youtube Channel
To grow your Roblox YouTube channel, you have to work on quality content and strategies. The above-mentioned ideas would prove very helpful for producing the best content for your channel. Moreover, creatively editing your YouTube videos also proves to be a game-changer for channel growth and attracting the audience.
Below are some valuable tips for growing your channel:
Smartly choosing the right content:
It would help if you focused on the Roblox community when planning content for your YouTube channel. This is because playing only a game alone won't be as effective and impactful as you might think. In this case, you can review some trending games, or it could be a list of your top 5 games and you can explain why. You have to be unique and creative when choosing the right content for your channel.
Working on Trending Content:
Since Roblox is a popular game and there are many competitors in this field, you should search for those that are closer to your niche. By doing that, you would have an idea about what's trending and what others are up to. Keeping it clear, you can get inspiration from others but you must never copy others.
Be a risk-taker- try new ideas:
Another great tip for growing your Roblox YouTube channel is working on content that is working for you and letting go of the content that is not proving to be fruitful. These could be about your new favorite game or you can plan a Roblox Livestream as well.